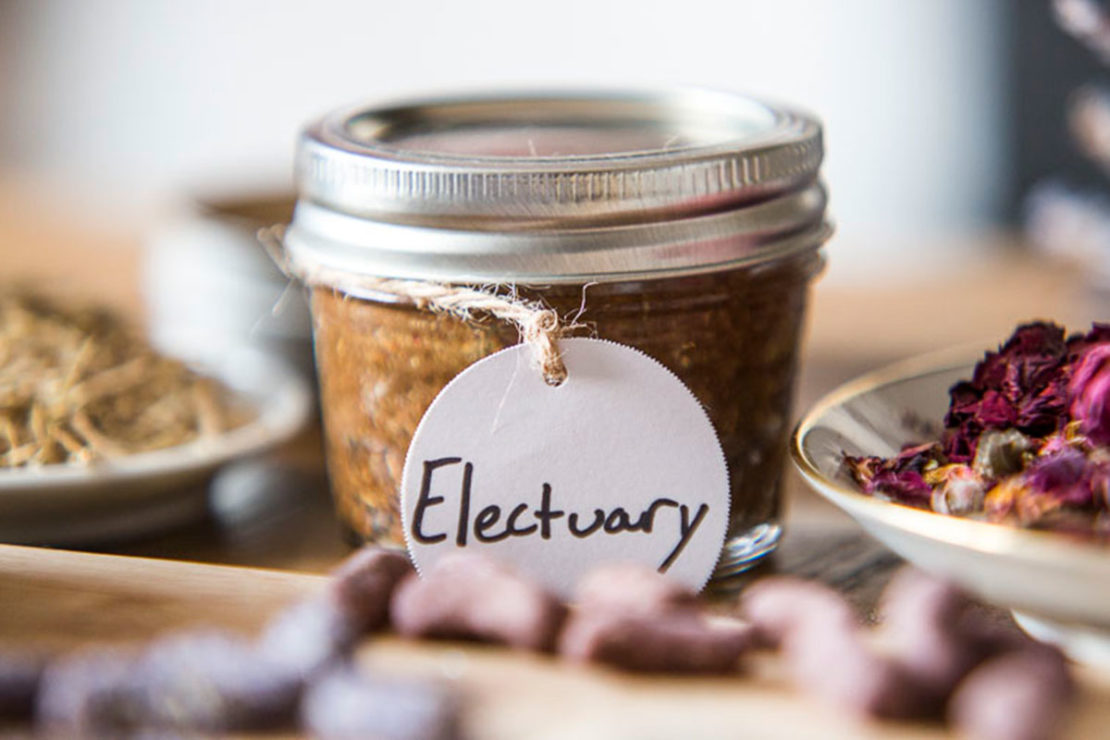 A DIY Herbal Electuary To Give Your Next Smoothie A Wellness Boost
When I first started working with honey, it was merely a logical leap as a mother who happened to be an herb-grower and a beekeeper. At the time, I was just working with the materials I had available to keep my kids from fighting my herbal preparations. Shortly after crafting my first herbal electuary, it was clear to me that I was tapping into something much deeper than a need to make herbs taste better. This started a decade-long research project that has culminated in my most recent book, Sweet Remedies: Healing Herbal Honeys.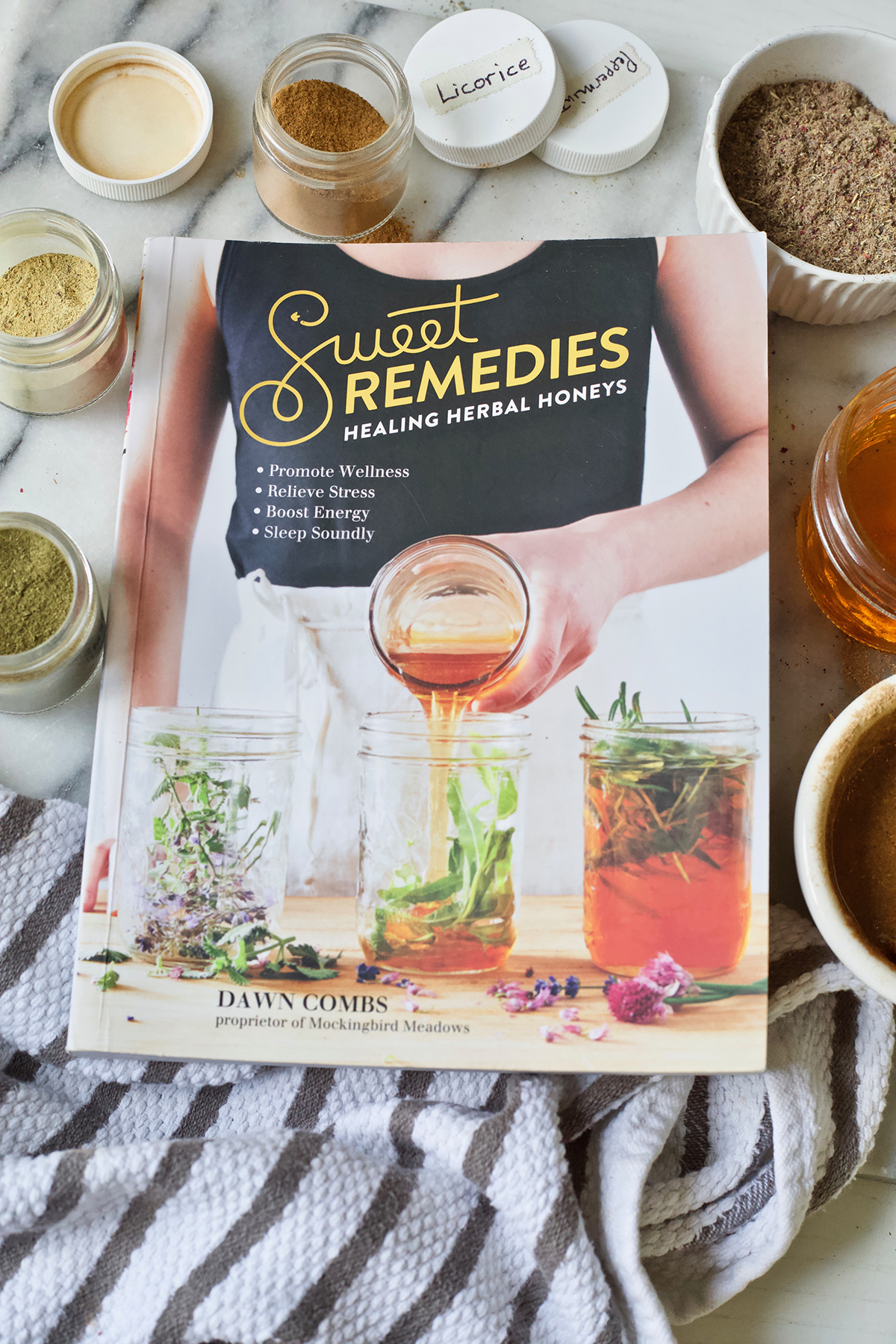 My herbal electuaries may have been unique, but the idea was not. In fact, there are over 4,000 years of written history from around the world supporting the use of honey, not just as a wellness-support in its own right, but as a medium. It is known in both historical references and in modern medical study that the blending of honey and herbs together creates a synergy, amplifying the effect of both the herb and the honey and taking the intended compounds to deeper levels of imbalance than could otherwise be reached. The most exciting part is that my 10 years of practical application coupled with this research have demonstrated that with honey it is possible to achieve efficacy using much less herb than is needed for many other traditional Western herbal preparations. The implications are huge for the global conservation of medicinal plants!
There is, of course, a bit of science to be understood when using honey for something more than a sweet flavor or supportive agent in its own right. If we are to use it as a medium, we need to understand its chemistry and what its absorptive capabilities may be.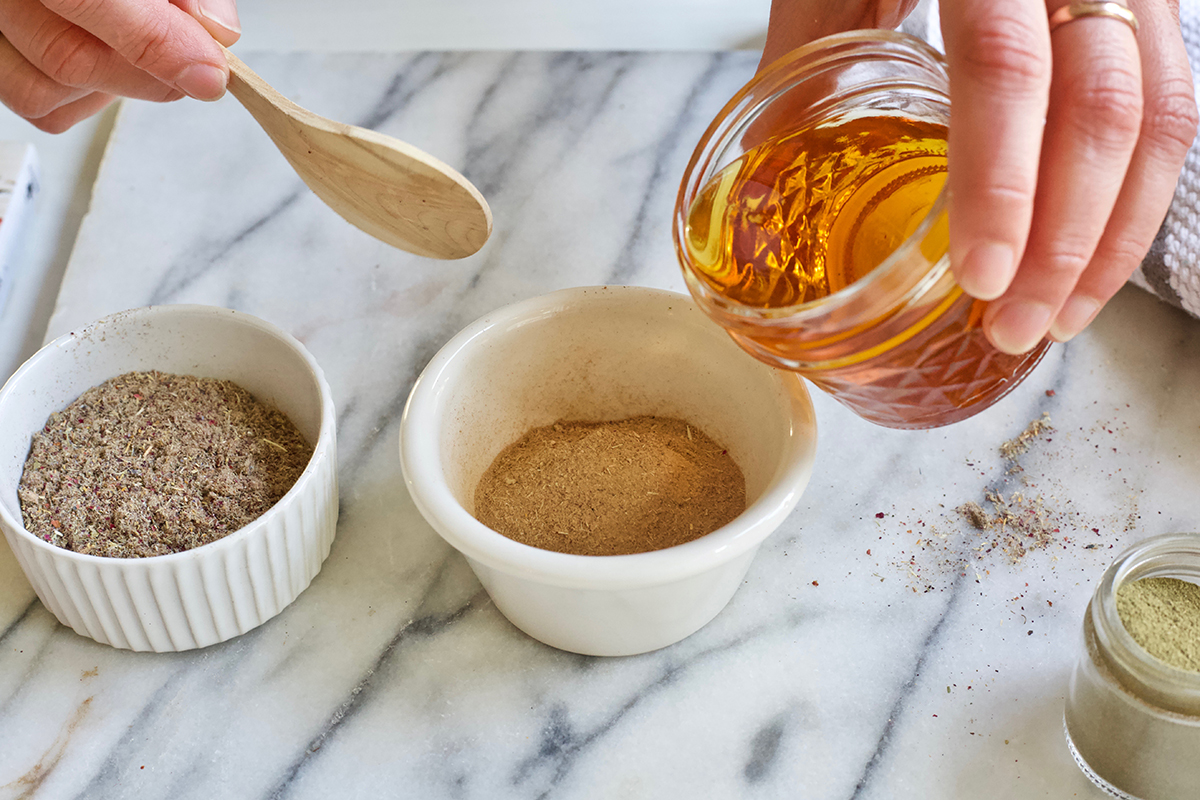 One of my favorite preparations is the herbal electuary, so I'm sharing an herbal electuary from my new book below. Pick up a copy, and you'll find many other honey preparations with a discussion on which kinds of herbs are best to use in each and why. I encourage everyone to play with my recipes and use them as a starting point. There is only one hard and fast rule of honey—always keep it raw!
Start Your Morning Off Right with this Herbal Electuary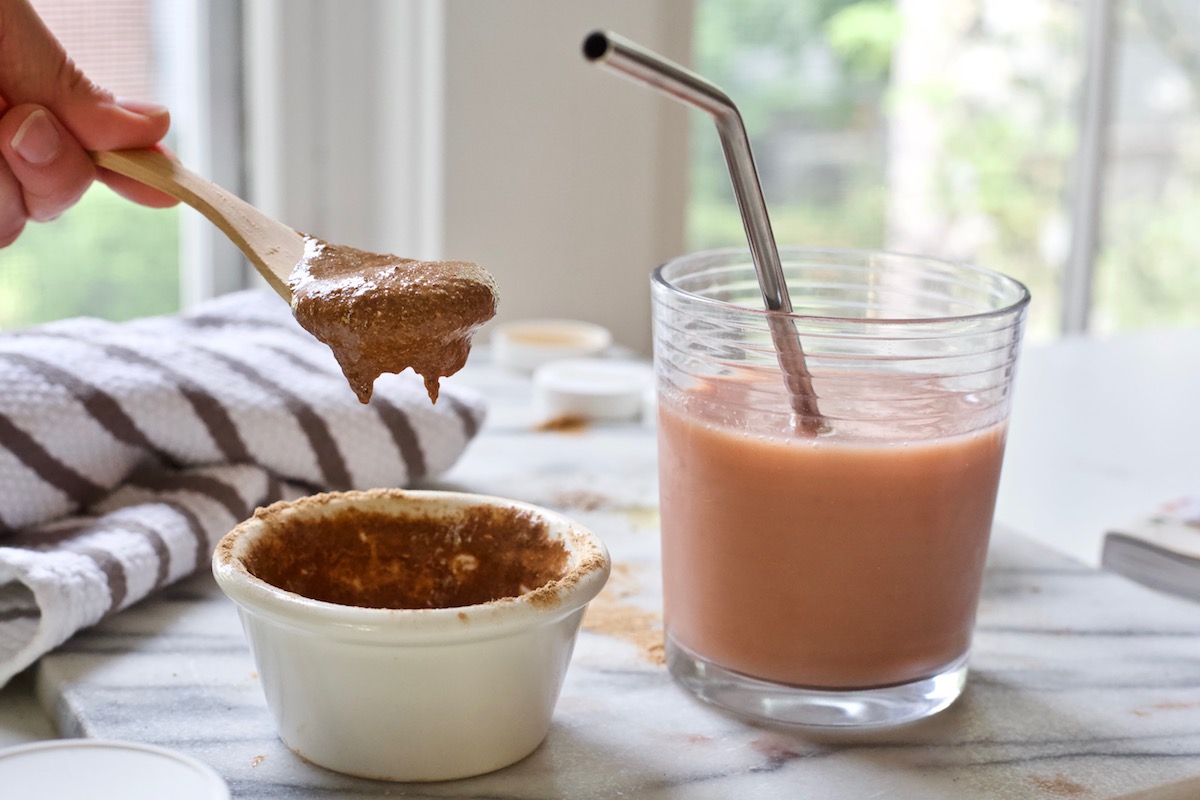 Bee-B Feel Good Morning Smoothie Base
If you've ever struggled with adding coconut oil to your morning smoothie this timesaver is for you! An [herbal electuary] smoothie base can provide a concentrated herbal benefit while making your morning routine even easier.
Ingredients
Honey Spread:
7 teaspoons powdered herb formula
3 tablespoons virgin coconut oil
1 cup raw honey
Powdered Herb Formula:
2 parts spinach [Spinacia oleracea] powder
1 part beet [Beta vulgaris] [root] powder
2 parts nettle [Urtica dioica] [leaf] powder
½ part red clover [Trifolium pratense] [aerial parts] powder
½ part spearmint [Mentha spicata] [leaf] powder
1 part bee pollen
¼ part orange [Citrus sinensis] peel powder
Directions
Stir the powdered herb formula into the raw honey. Add the coconut oil and stir to combine. Keep in a cool, dry area. Lasts indefinitely.

To use, add 1-3 tablespoons to your morning smoothie along with your choice of milk, nut milk or yogurt and a selection of fresh or frozen fruit.
How it Works
This [herbal electuary] smoothie base incorporates quite a few plants and herbs that are nutritional powerhouses. In particular, the goal here is to provide a good source of feel-good B-vitamin complex found in spinach (Spinacia oleracea), beets (Beta vulgaris), nettle (Urtica dioica), red clover (Trifolium pratense) and bee pollen. Orange peel (Citrus sinensis) and spearmint (Mentha spicata) also contain small amounts of B vitamins so they make a perfect way to round out the flavor. It can be difficult for our bodies to assimilate all the nutrition packed into our fruits and veggies, but the addition of honey in this recipe makes everything more bioavailable.
Excerpted from Sweet Remedies (c) by Dawn Combs, photography (c) by Joe St.Pierre, used with permission from Storey Publishing.