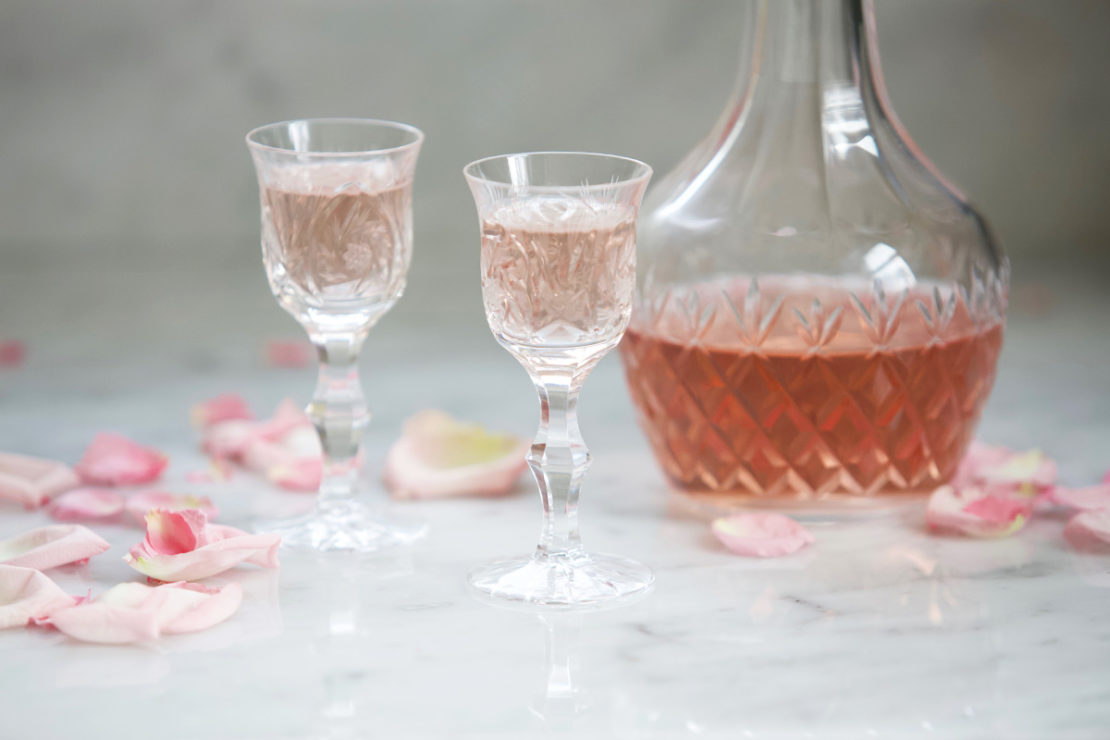 Herbal Aphrodisiacs: What They Are & How to Use Them
Have you ever heard of eating oysters, birds nest soup, iguana, or the many other bizarre foods that people believe to be arousing? Aphrodisiacs have been long sought after, admired, and rumored for their effects on libido — but do they actually work?
An aphrodisiac, named after the Goddess Aphrodite, is a substance that, when consumed or applied topically to the human body, has the ability to increase libido, potency, or sexual pleasure (Kotta, Ansari, & Ali, 2013). Many herbs naturally support our body, mind, and spirit in opening to the pleasures of life — most notably sexual union with oneself or another. Herbal aphrodisiacs have been used for thousands of years and continue to be used and loved by many cultures today (Nair, Sellaturay, & Sriprasad, 2012).
Fundamentally, and for the most favorable results, stimulating the libido is a threefold process:
First, we must be well nourished, and our bodily functions and organs in good health.

Secondly, our nervous system needs to be balanced, bringing us back into a parasympathetic state of rest and relaxation.

Thirdly, our blood and bodily fluids need strong circulation flowing freely to grant us excitement and eager feelings of ecstasy and eroticism.
Working with a variety of herbs, we can find one or a combination that supports this threefold process and suits us best.
It is important to note that invoking pleasure into one's life by working with herbal aphrodisiacs is not necessarily a means to an end. We can practice being in touch with the many nuances of pleasure and eroticism. After all, that is what sex ultimately is: connecting to our vital force — the source from which all life is birthed. We can use the practices and rituals listed below to create more healing energy for awakening our creativity and spirit by showing ourselves proper self-care and creating better boundaries for our own self expression before we tend the fires of love with another individual.
Ways To Use Herbal Aphrodisiacs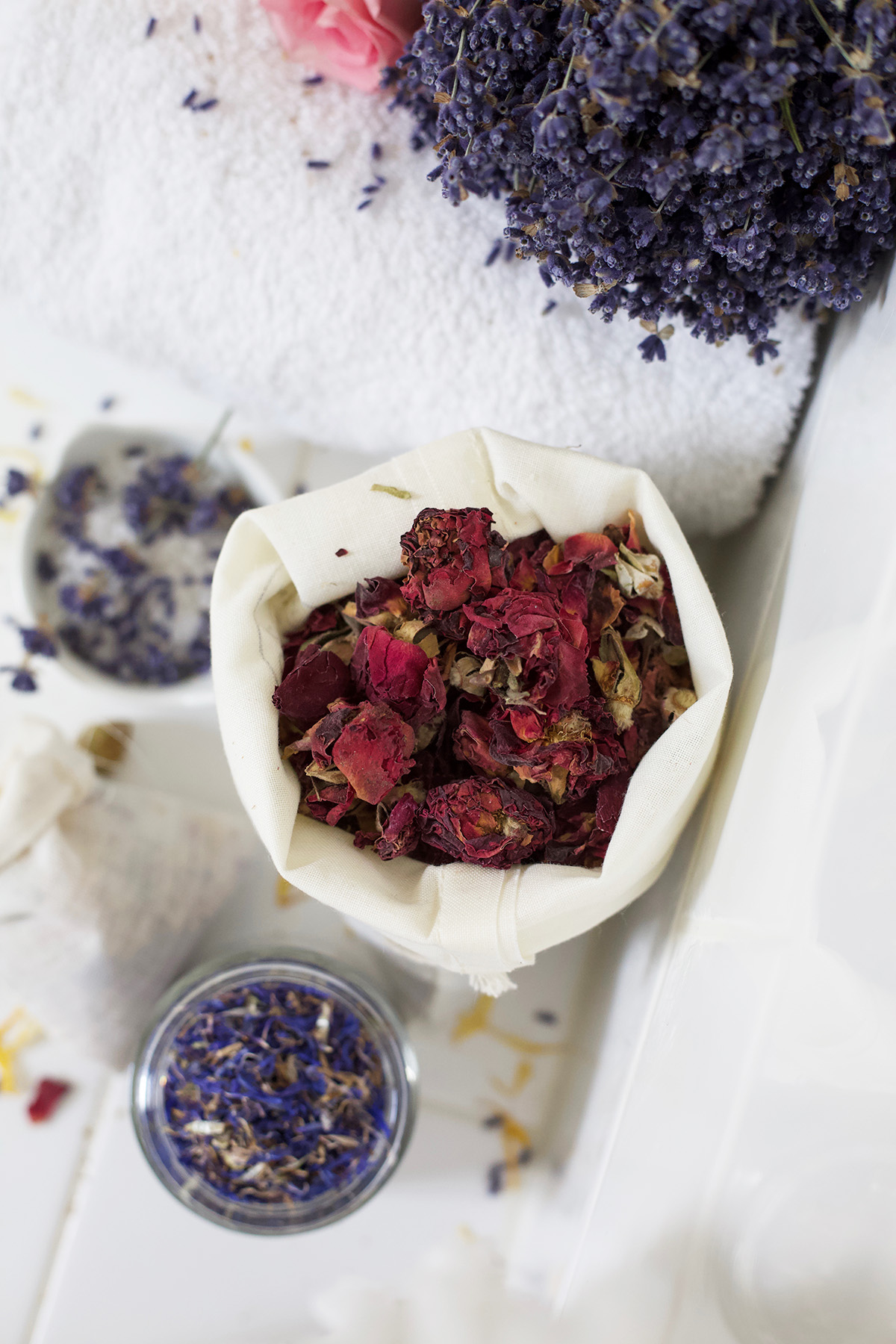 Tea or Infusion
We have the freedom to be creative with the herbs we choose and make for ourselves or our loved ones. Creating a comforting tea or infusion is one of the most simple and effective ways to flood our body with nourishment.
A gorgeous flower that radiates the sensual feminine spirit and sacral chakra energy is hibiscus (Hibiscus rosa-sinensis and H. sabdariffa) from the Malvaceae family. Native to China, hibiscus is nutrient dense and particularly high in vitamin C giving it a tart taste (Maurer, 2013). Hibiscus makes a delicious tea, iced or hot, and its astringent, demulcent, and cooling properties are wonderful for the nervous system (Maurer, 2013). Hibiscus is a well-rounded plant in its threefold process of nourishment, nervous system support, and fluid circulation.
Herbal Cordial or Elixir
Herbal cordials and elixirs are usually a combination of herbs, alcohol, water, and honey, and are a delightfully sweet and inspiring way to enjoy plants. Cordials or elixirs can be added to beverages, cocktails, and desserts. They can also be taken by dropper, shot glass, or spoonful. As with all herbal preparations, it's important to follow proper dosage recommendations on the product label. If making your own herbal elixir, be sure to do your research and note proper dosage for yourself and when sharing with loved ones. If you're unsure about proper dosing, you can inquire with an experienced herbalist.
An herb native to Southern India, cinnamon (Cinnamomum zeylanicum) from the Lauraceae family is popular throughout the world today. While not everyone thinks of cinnamon as an aphrodisiac, it has aphrodisiac effects through its physiologic actions on the body. Cinnamon is warming and stimulating, increases blood flow, and has the potential to lower blood pressure (Grieve, 1971). A cordial or elixir is a lovely way to harness cinnamon's beneficial effects, as it tastes delicious with honey.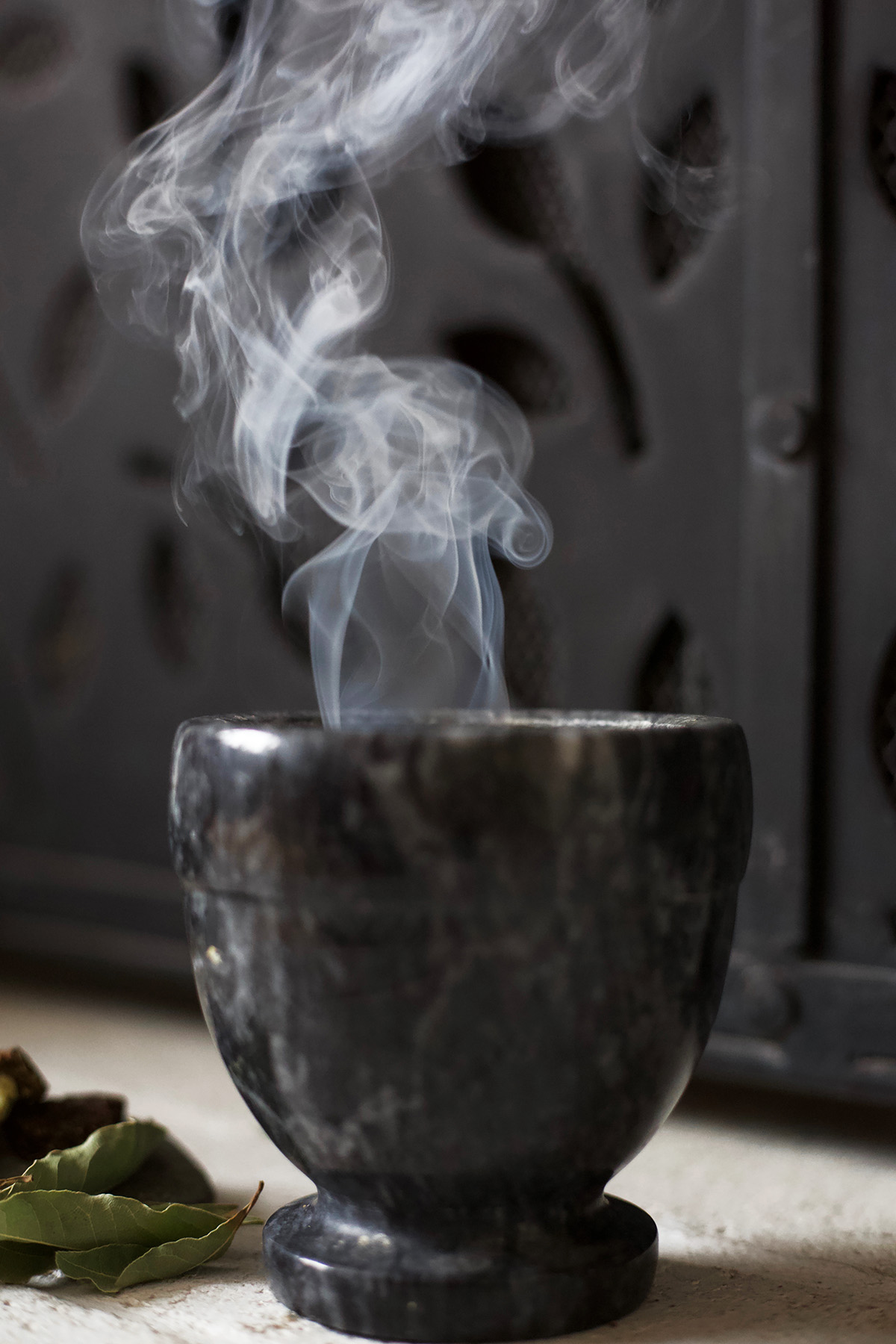 Herbal Smoke
A powerful way of taking herbs is through an herbal smoke. By blending and rolling your own herbal cigarettes, sans tobacco, one can enjoy the many soothing and deeply meditative effects of herbal smoking. Being mindful of the sacredness that smoking truly possesses, one can enjoy it as a sensual treat and ritual with a lover.
One such herb beloved of the Aztecs and Mayans, and loved by many herbalists and enthusiasts, is damiana (Turnera diffusa) from the Turneraceae family. Damiana is a restorative to the nervous system, bolstering exhausted nerves and fostering relaxation (Gladstar, 2001). It also stimulates circulation to the pelvic region (Josey, 2016), it thus activates the connection between the third eye and the sacral chakra. As a highly spirited plant ally, she is uplifting, releasing feelings of depression and anxiety. Damiana is also known to strengthen the reproductive system and restore sexual vitality (Gladstar, 2001). You can enjoy damiana smoked on its own or blended with complementary herbs.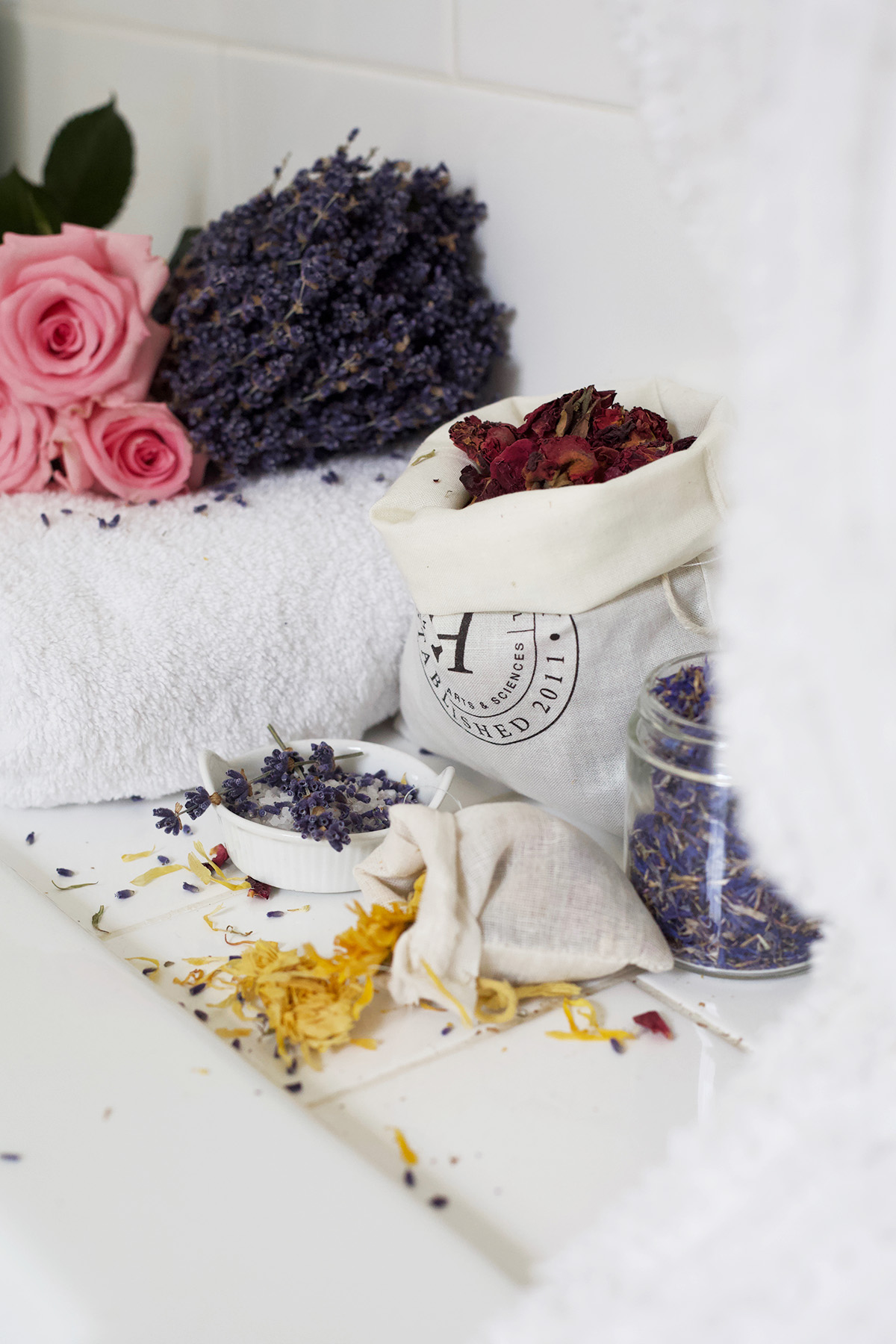 Herbal Bath
A self-care practice and ritual to many, herbal bathing can be enjoyed solitary or with a lover. If you do not have access to a bathtub, this practice can be enjoyed as a foot soak.
Bathing relaxes the muscles, shifting our entire cellular body composition. When we send the message to our muscles to relax, the nervous system shifts from an active state of engagement for survival to a state of rest. When adding herbs to a bath, the therapeutic benefits can be felt by all our senses. Milky oats (Avena sativa), from the Poaceae family, is one such grass. This herb packs a gentle yet powerful punch of nutrients including iron, calcium, potassium, and vitamins A, C, E, B, and K (Grieve, 1971). Milky oats is deeply nourishing and restorative to the hypothalamus gland and overall nervous system in relation to our reproductive organs as well as softening to the skin and nourishing to nails and hair (Bennett, 2014).
When preparing an herbal bath, treat it as if you're preparing to bathe in tea. Fill a natural cloth or muslin pouch with a handful of desired herbs and tie closed. Place the pouch into the bath while running hot water or hang it over the faucet tied with a string and let the hot water run through. Another option is to brew an herbal infusion on the stove ahead of time before straining and add the tea to the bathwater (cool a bit so as not to burn yourself!). For extra romance and magic, scatter organic rose petals over the surface of the bathwater.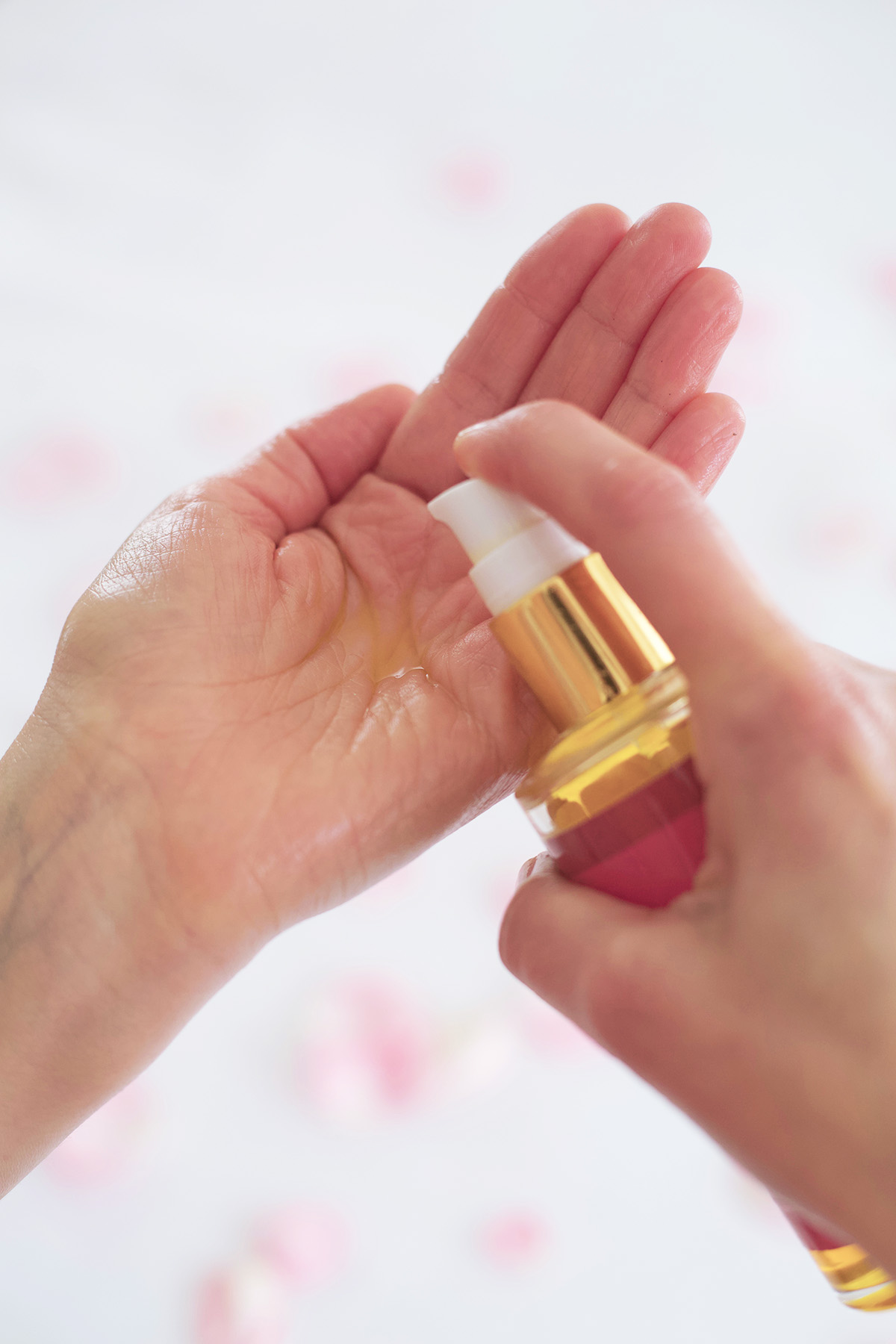 Massage Oil
A massage is quite possibly the sexiest and most intimate of plant-infused therapies. What better way to create a safe space, charge up your sexuality, and direct tender devotion to yourself or a lover! Many herbs infuse well in oils, particularly those with less water and with more aromatic compounds. Have fun exploring the world of herbal massage by experimenting with various infused oil recipes to find one that works for you.
A most symbolic shrub adored through the ages is rose (Rosa spp.). With so many different species in existence, roses are truly known for their enigmatic beauty and softly comforting scent. They are often added to herbal remedies and decadent edible treats for these reasons. Roses represent the heart chakra and deepening of our connections of love. They are balancing to hormones, aid in circulation, and cooling to energies of heat in the liver (Bennett, 2014). Roses are a wonderful ally and are easy to infuse into your favorite carrier oil to enjoy during a massage.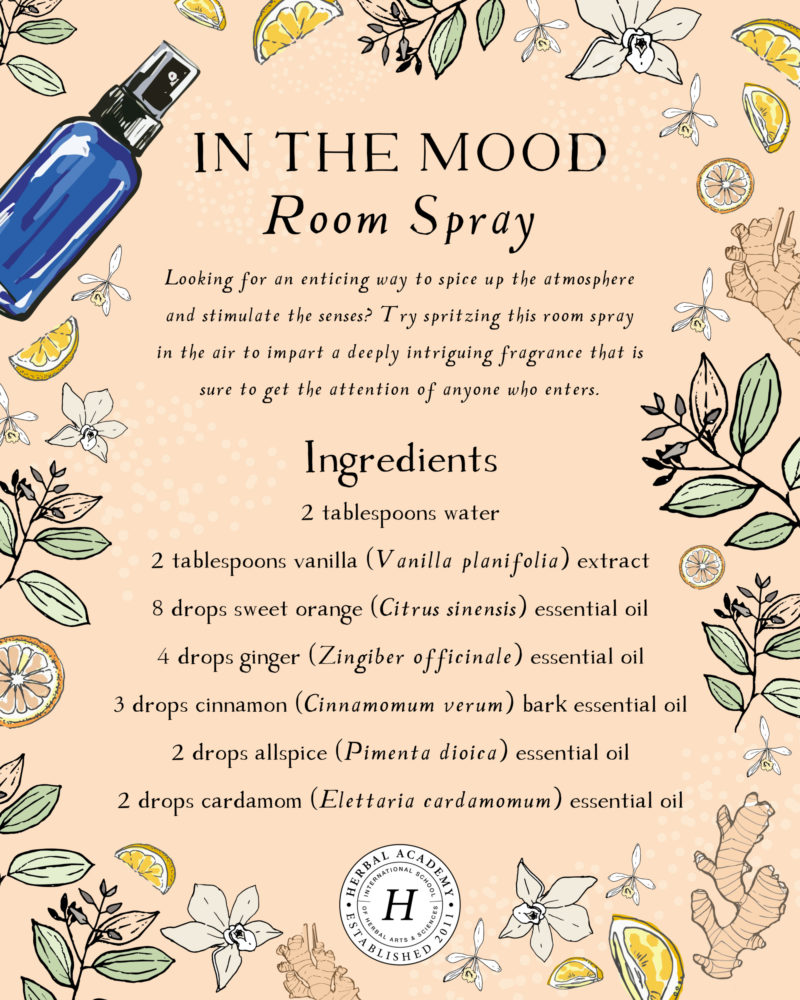 Other Aphrodisiac Herbs to Explore
As we learn more about herbalism, we learn more of ourselves. There is never one answer that fits all people or all scenarios, especially when considering herbs for the human libido. Of course, herbs each have their unique mineral and nutritional profiles, yet the spirit within a plant is where true connection resonates. They are our allies, demonstrating so graciously acts of sexual cooperation as well as the mysteries of life by pollination and exchanges of cellular energy.
We can witness these teachings through observation of the plants themselves and their effects on us. Other aphrodisiac herbs to explore and enjoy include cacao (Theobroma cacao), kava (Piper methysticum), peach leaf (Prunus persica), vanilla (Vanilla planifolia), yohimbe (Pausinystalia johimbe), ginger (Zingiber officinale), maca (Lepidium meyenii), nutmeg (Myristica fragrans), and Asian ginseng (Panax ginseng).
Take the time to get to know your favorite plants and how they speak to you. Be mindful of your own body and its needs in a way that is self-supportive and loving. Herbal aphrodisiacs are gentle, yet effective, but we must also use them with care and respect, and with a mind toward truly getting to know them and their effects. Experiment, be safe, and have fun!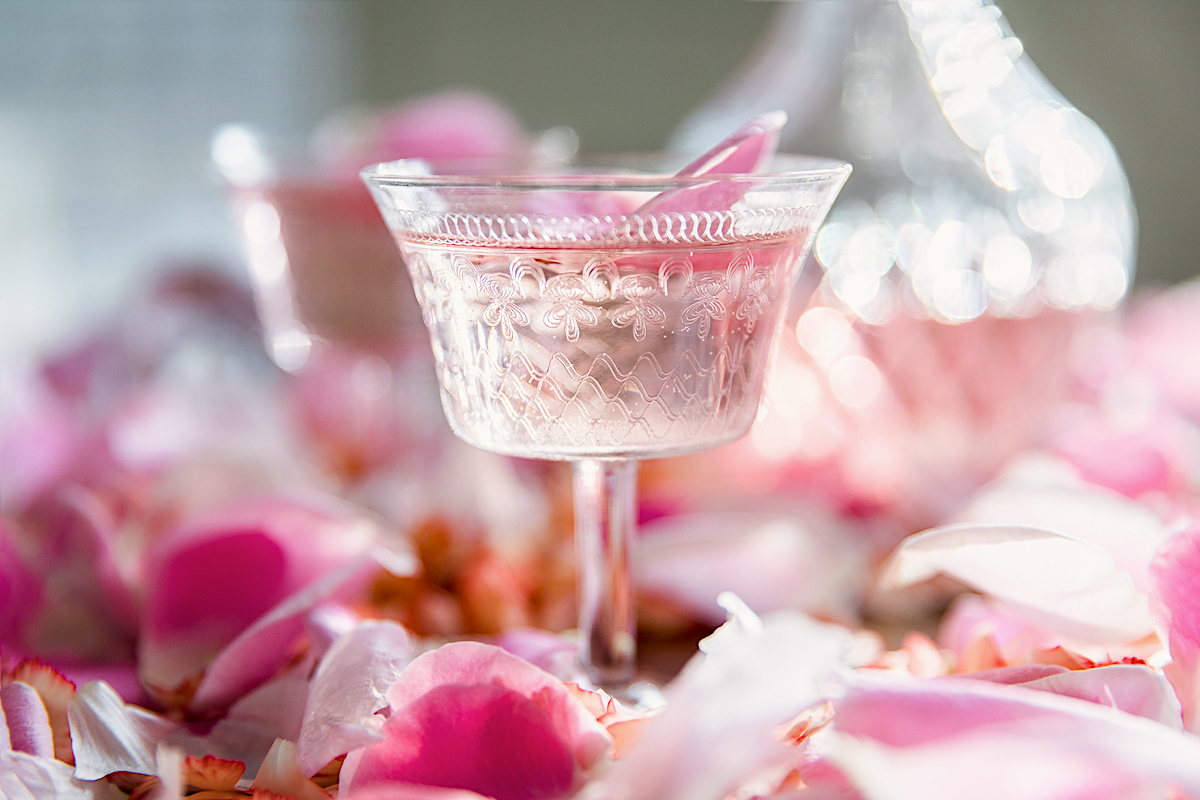 Learn Even More About Herbal Aphrodisiacs!
If you're as excited about sexually supportive herbs as we are, we welcome you to discover and celebrate sexual expression and intimacy with the use of herbal aphrodisiacs in our exciting 3-part intensive on herbal aphrodisiacs and sexual health that explores this topic further!
In this intensive, you will learn all about the physiological processes that play into your sexual experience, and you'll get an entirely new approach to using classic botanicals to not just support, but enhance your sex life.
Learn more about this intensive here: https://theherbalacademy.com/product/herbal-aphrodisiacs-intensive/
We've pulled our favorite herbs into an irresistible collection of aphrodisiac recipes that are sure to arouse your senses and your intimacy level, and below, we are sharing one of our favorite herbal aphrodisiac recipes from Lesson 3 of our Herbal Aphrodisiacs Intensive, which all about love potions, baby!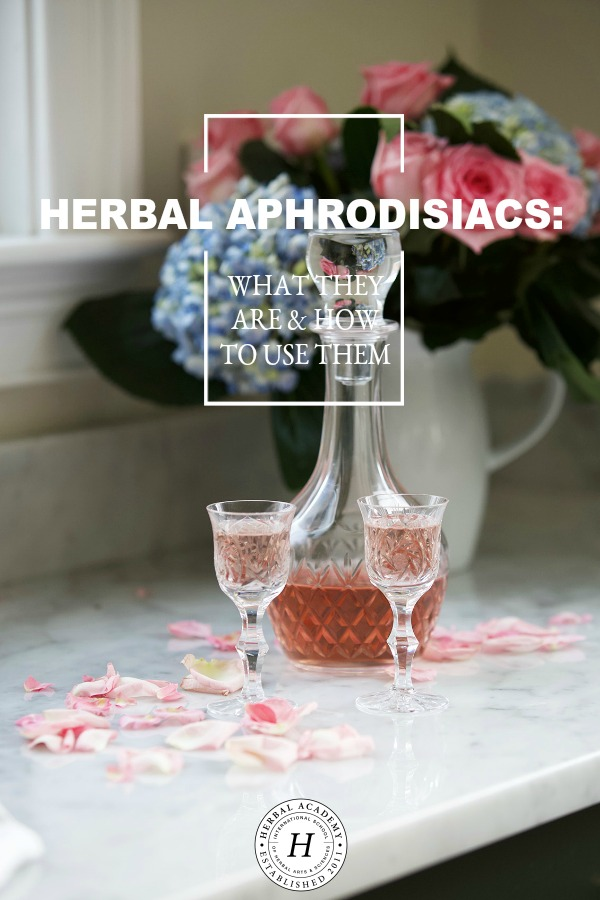 REFERENCES
Bennett, R. (2014). The gift of healing herbs: Plant medicine and home remedies for a vibrantly healthy life. Berkeley, CA: North Atlantic Books.
Gladstar, R. (2001). Rosemary Gladstar's family herbal. North Adams, MA: Storey Books.
Grieve, M. (1971). A modern herbal volumes I & II. New York, NY: Dover.
Josey, S. (2016). Working with the sacral chakra [Blog post]. Retrieved from http://www.goldenpoppyherbs.com/blog/the-sacral-chakra/
Kotta, S., Ansari, S.H., Ali, J. (2013). Exploring scientifically proven herbal aphrodisiacs. Pharmacognosy Reviews. 7(13),1-10. doi: 10.4103/0973-7847.112832.
Mauer, S. (2013). Sacred plant medicine apprenticeship. [Class Handouts]. Gaia School of Healing and Earth Education.
Nair, R., Sellaturay, S., Sriprasad, S. (2012). The history of ginseng in the management of erectile dysfunction in ancient China (3500-2600 BCE). Indian Journal of Urology. 28(1),15-20. doi: 10.4103/0970-1591.94946.