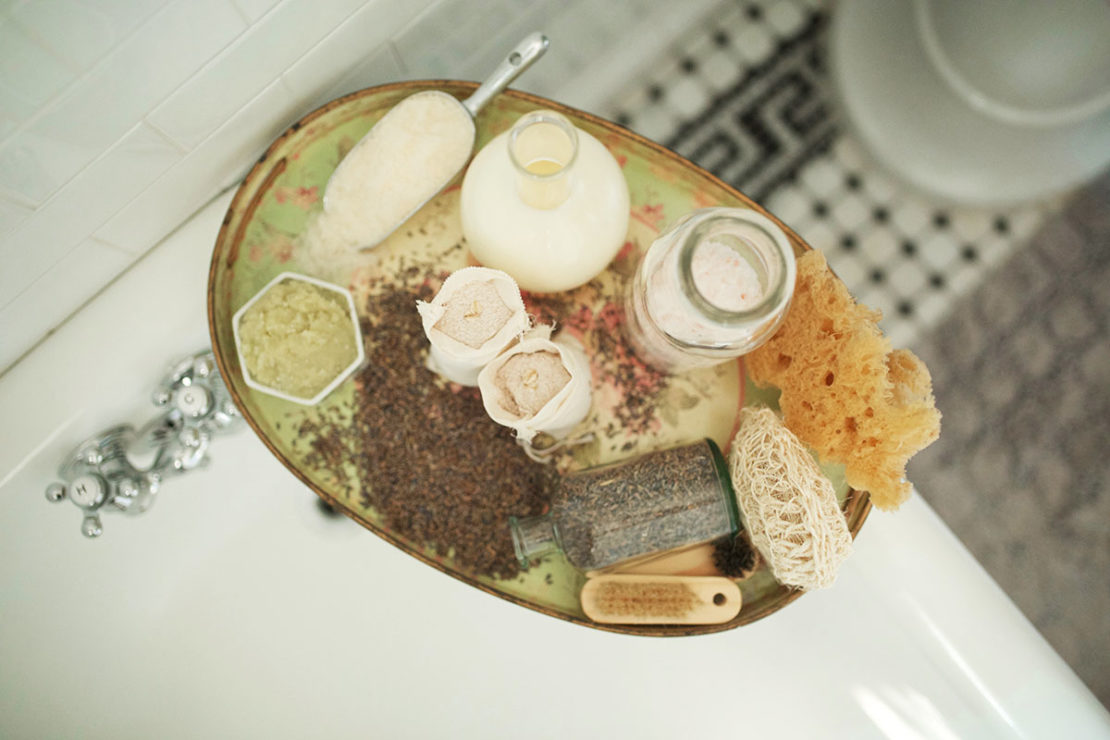 How to Create a Nourishing Milk Bath for Self Care
Water is an essential element for our physical well being and can be an incredible tool for practicing self care. Of course, you maybe thinking of a steamy natural hot spring or ocean waves lapping on the shore. While each are incredibly relaxing, they are not widely available for most of us in our everyday lives.
The good news is that we can create our own oasis of self care! Infusing a warm bath with therapeutic herbs, essential oils, mineral salt, honey, and milk is a ritual like no other.
Today, I'm going to show you how to create a nourishing milk bath to help relax tired muscles, soften skin, open pores, detoxify, and promote a restful sleep.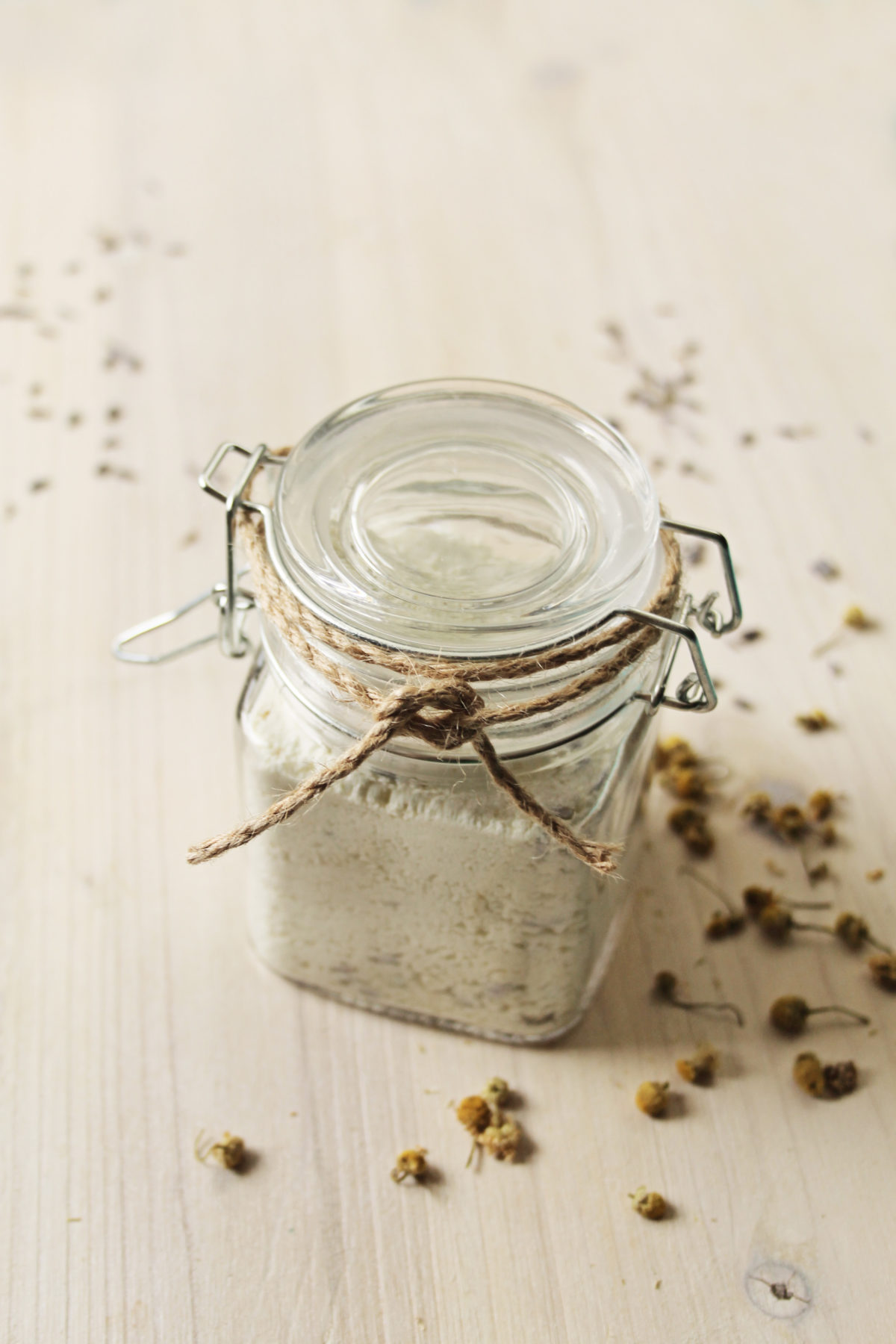 Why a Milk Bath?
Milk has a long history of use in skin care products and remedies. There's a lot to be said for the legends of Cleopatra bathing in honey, milk, and herbs. Did you know the pH of milk is very close to the pH of our skin? This alone makes it a great addition for soaps and milk baths (Lambers et al., 2006). Read on to learn how a milk bath can exfoliate, soothe, and moisturize our skin.
How Nourishing Milk Baths Exfoliate
For starters, milk contains lactic acid, an alpha hydroxy acid that is considered by many to be a natural exfoliating agent, which helps the body shed dead skin cells. Combined with mineral salts, a milk bath can soften and smooth away rough dry skin without any scrubbing. Thus, revealing softer, healthier looking skin.  
How Nourishing Milk Baths Help Soothe and Reduce Skin Irritation and Inflammation
If you suffer from eczema, the occasional sunburn, or a patch of dry itchy skin—a nourishing milk bath can help. Milk, alongside herbs, vegetable oils, and essential oils, may assist in reducing itchiness and redness of the skin. To further help reduce inflammation and promote a youthful complexion, include an all-purpose carrier oil in your nourishing milk bath. According to Sonoma Press, sweet almond oil is obtained from the kernel of the almond and contains oleic acid, a fatty acid particularly valued for its ability to revitalize and nourish the skin ("An Introductory Guide," 2014). Sweet almond oil's pleasant aroma, soft texture, and slow rate of absorption into the skin make it a great addition to any milk bath.
How Nourishing Milk Baths Boost Moisture
Amplify the moisture in your skin with a combination of natural fats and proteins of milk and honey. Honey has been used for health and in skin care for more than 2,000 years. When applied to the skin, honey attracts and locks in moisture, working as a natural humectant (Burlando & Cornara, 2013). While certainly beneficial for dry skin, it also benefits oily skin. Honey can help the skin retain its natural moisture without producing more oil.
The Basics of Creating a Nourishing Milk Bath with Herbs and Essential Oils
Therapeutic herbs and essential oils play an important role in a nourishing milk bath. The role is that of a mythical "shape shifter." Each can be chosen for their scent, color, texture, or health-supporting  benefits—creating a one of a kind nourishing aromatherapy experience. Go with a classic like lavender, which was used as an after-bath perfume by the Romans who gave the herb it's name lavare, meaning to wash. Try calming chamomile for its ability to help soften and soothe irritated skin (Hampton, 1987). Or choose calendula, a beneficial  herb used to boost circulation and aid in minor wounds (Bergner, 2005). Use the quick lists of recommended essential oils and herbs below for a nourishing milk bath to soothe and rejuvenate your skin.
As with all topical applications of essential oils proper dilution is recommended. Diluting essential oils with carrier oil such as sweet almond oil in the recipe below with help to prevent irritation or sensitization. See the dilution section in this Guide to Essential Oil Safety article for more details.
Recommended Essential Oils
German Chamomile

(Matricaria recutita)

Clary Sage

(Salvia sclarea)

Frankincense

(Boswellia carterii)

Geranium

(Pelargonium graveolens)

Grapefruit

(Citrus paradisi)

Jasmine

(Jasminium officinale)

Lavender

(Lavandula angustifolia)

Rose

(Rosa damascena)

Ylang Ylang

(Cananga odorata)
Recommended Herbs  
Jasmine Flowers (

Jasminum spp.)

Lavender Buds (

Lavandula angustifolia

)

Rose Buds (

Rosa damascena

)

German Chamomile Flowers (

Matricaria chamomilla;

Matricaria recutita

)

Calendula (

Calendula officinalis

)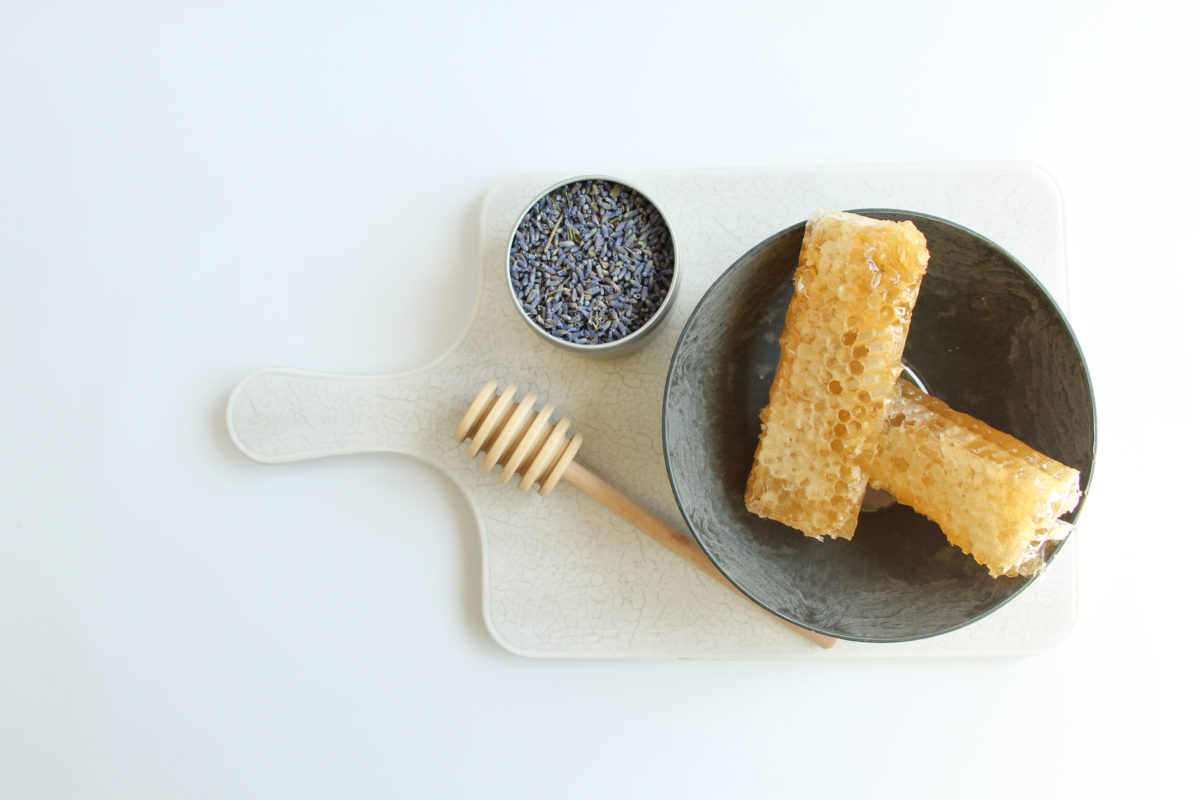 How To Create A Nourishing Milk Bath
To create a nourishing milk bath, start by selecting just one essential oil and one herb. If you're a more advanced herbalist, split up the measurements in the base recipe for the essential oil and herb to create a combination. This milk bath recipe will not only smell amazing—it will look and feel incredible too! This recipe mixes up in minutes and can be stored in an airtight glass container. If you don't have access to a bath tub, cut the recipe in half and pour warm water into a large basin. Then soak your feet for a softening, relaxing ritual.  
Nourishing Milk Bath
Ingredients
1 cup powdered milk
¼ cup mineral salt
⅛ cup baking soda
2 teaspoons sweet almond oil
1 teaspoon honey
10 drops of an essential oil (see choices above)
2 tablespoons of dried herbs (see choices above)
Directions
In a medium mixing bowl, add powdered milk, baking soda, and mineral salts.  Lightly whisk to combine thoroughly.
Add sweet almond oil and honey. Stir well until blended.
Add your choice of dried herbs and stir.
Begin adding drops of your selected essential oil, while continuously whisking for a balanced fragrance.
Store in an airtight glass container. This recipe yields 12 ounces.
How To Use A Nourishing Milk Bath
Pour a warm bath. Once the tub is full, scoop half a cup of your Nourishing Milk Bath and put it into the water. Slip in, let the herbs grace your bare skin for a grounded feeling. Soak in the mineral salt and essential oils to ease tension and relax nerves.
Feel free to double the recipe to keep a jar on hand. Then, the next time you've had a stressful day, or whenever you need a little pampering, you'll be able to soak in a nourishing milk bath in minutes!
And don't forget to apply a hydrating lotion, like my recipe for a Whipped Body Butter to seal in moisture after a milk bath.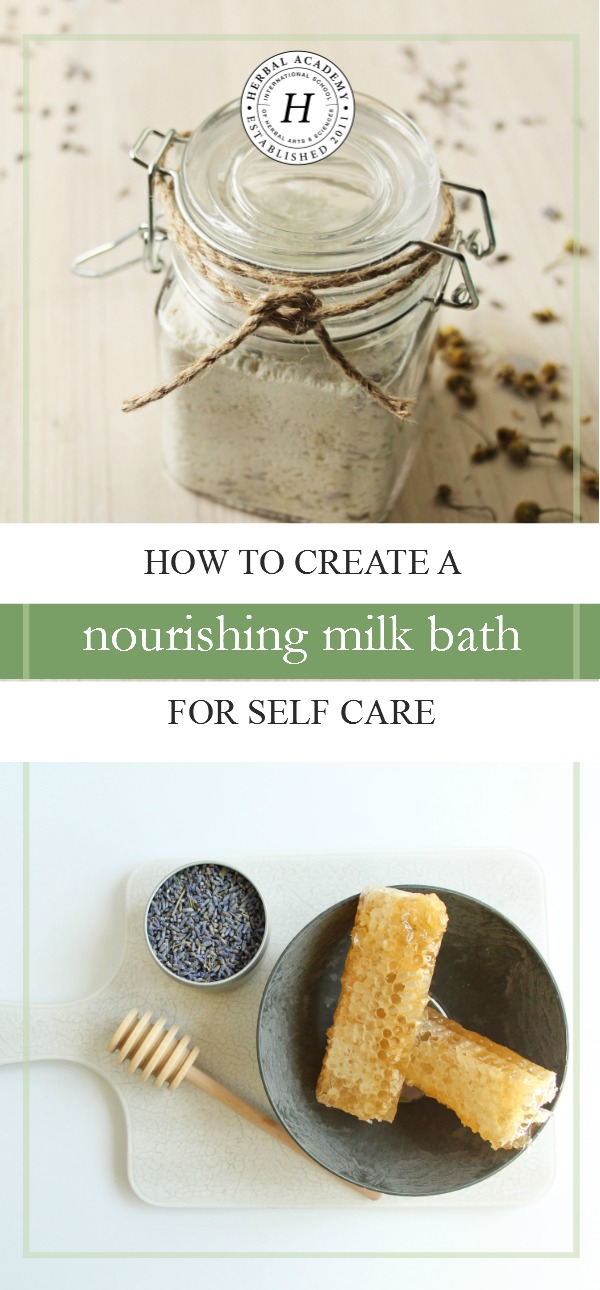 REFERENCES
An Introductory Guide to Essential Oils and Aromatherapy. (2014). Berkeley, CA: Sonoma Press.
Bergner, P. (2005). Materia Medica Intensive Seminar. Seminar presented in Boulder, CO.
Burlando B., Cornara L. (2013) Honey in dermatology and skin care: a review. Journal of Cosmetic Dermatology. 12(4), 306-313.
Hampton, A. (1987). Natural Organic Hair and Skin Care. Tampa, FL: Organica Press.
Lambers, H., Piessens, S., Bloem, A., Pronk, H. and Finkel, P. (2006). Natural skin surface pH is on average below 5, which is beneficial for its resident flora. International Journal of Cosmetic Science, 28: 359–370. doi: 10.1111/j.1467-2494.2006.00344.x