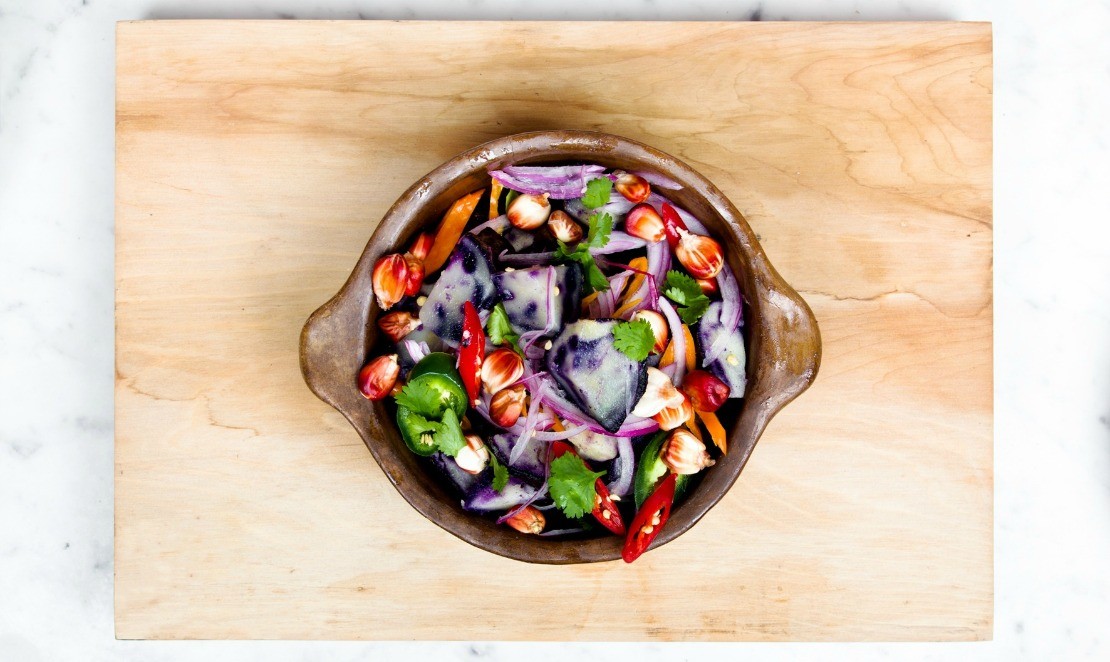 One of the most common difficulties on a journey towards a more holistic life is the cost of nourishing foods. While it is true that unhealthy foods carry other costs such as illness and inflammation, for those of us living on a tight budget the reality is often that these lower quality foods are more accessible. Fortunately, financial struggles do not have to mean that nourishing foods are out of reach. With a lot of determination and a little bit of creativity, we can eat healthy food on a budget. As different people have different eating habits, not all of the following ideas will apply to everyone. I encourage you to make food choices that resonate with your body and spirit, knowing that a healthy and nourishing diet does not look exactly the same for each person.
Cooking From Scratch
Cooking my own meals from scratch has been the most significant way for me to stretch my own food budget while eating nourishing foods. It is not always easy to fit cooking into our busy days, but it can be such a big help if we are trying to save money. If you use fresh, in season ingredients it is possible to make simple, delicious meals that cost even less than prepackaged items.
Vegetable scraps can be saved and used to make broth, as can bones from any meat you have cooked (if you are a meat eater). These comforting and delicious broths can be sipped on their own, or used as the base for soup and other dishes. Broth can also be frozen for future use. If you include grain based foods in your diet, baking bread products from scratch results in healthier baked goods that are very affordable.
The Herbarium offers a wonderful ebook series called Cooking With The Seasons. These ebooks are a great resource on the subject of preparing whole foods in season.
From Scratch by Shaye Elliott is another good book covering the topic of cooking whole food meals.
Planning Ahead
When you cook a meal, consider doubling the recipe and freezing the extra portion. Having several meals in the freezer can make busy days much easier! Extra portions can also be frozen in smaller containers for quick lunches. Planning ahead is key when cooking from scratch, as we are more likely to reach for unhealthy options if we wait until we are hungry! Cook a couple of big meals each week so that you can eat leftovers for several days, or keep items on hand for hearty salads that can serve as a fast and nutritious meal.
Including Children in Food Preparation
If you have children, encourage them to help with kitchen tasks such as measuring, pouring, and stirring. This might leave a bigger mess to clean up, but many kids enjoy being included in meal preparation. Allowing them to participate also helps instill good eating habits from a young age, giving them the skills needed to create their own nourishing meals once they are grown.
Investing in a few cookbooks written just for children such as Cooking Class is another good way to get kids involved in family meal preparation.
If we are sure to have nourishing options in our kitchens, we are less likely to spend money on prepackaged foods. When you are away from your home, try to get into the habit of carrying fruit, nuts, and other simple and healthy items with you. This ensures that you will not easily settle for fast food options when you get hungry.
Wherever you are on your nourishing food journey, remember that keeping stress levels low is so important to our health. If cooking every meal from scratch seems too daunting, just do what you can. If you eat processed food on a particularly busy day, you can eat something nourishing the next day, and move on. Cooking and eating can be a joyful part of life, and sharing meals with friends and family encourages community and connection. So be kind to yourself, explore ingredients and new skills to figure out what fits into your life, and enjoy creating delicious meals and wonderful memories.