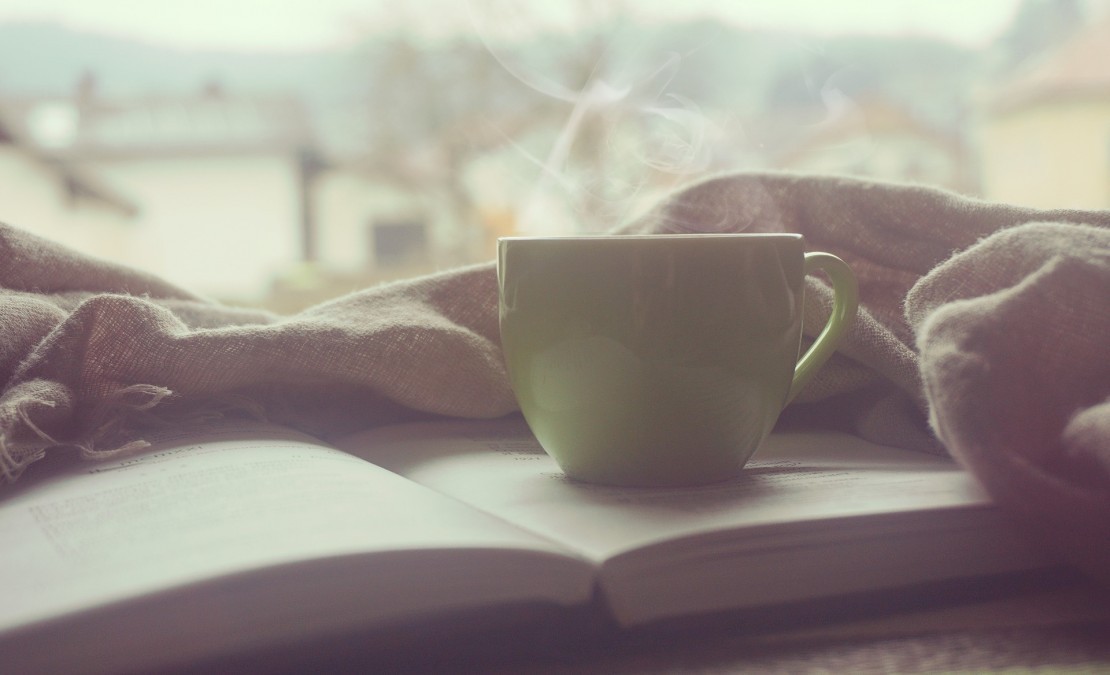 Spring's Bitter Tonic Tea with Dandelion Root, Motherwort, and Lemon
The holidays have passed and the new year is upon us. Many of us have given ourselves license over the winter festival season to indulge in drinks, rich foods, and way more sugar than makes sense for a person to have. And all of those people! Friends, family, coworkers, parties… it is easy to feel overwhelmed after the buzz of the holiday season passes. Once January hits, we feel the effects of our celebrations and decadence with sluggish bodies and exhausted nerves.
So what can you do to get back on track? We've got a few months until spring is here…it's easy to get stuck in a rut through the rest of the cold, dreary days!
There are a few gentle ways to return to healthy eating habits and clearer minds. The simplest ways are to drink a lot of water, get some physical activity at least once a day, and support your system with good food. This is also the perfect time to stimulate your system with a bitter tonic.

Making a Bitter Tonic Tea
This is a fruity tea with a bitter edge that will do just that. It's also packed with vitamins, including vitamin C, as well as herbs that are known for reducing fevers. If you feel like you might have "that thing" that's going around, pour yourself a cup of this tea.
Bitter Tonic Tea
Ingredients
Directions
Combine herbs together. Store in a sealed jar.
Use 1 tablespoon Bitter Tonic Tea blend per cup of water (4-5 tablespoons for a quart jar) and allow to steep for at least 15 minutes.
Add honey or sweetener if you must, but also enjoy the bitterness and its effects!

The Power of Bitter Herbs
Roasted Dandelion Root: Tonic, diuretic, gastro-intenstinal champion, skin and blood cleanser, liver-supporting dandelion is a rockstar when it comes to a tonic for general health. Earthy, mineral-rich dandelion props you up and supports you while you heal. Learn more about the healing power of dandelion.
Lemon Peel: While tart, lemon peel also has a strong bitter element which helps the liver and digestive system. Lemon peel and the oils therein contain even more vitamins than the juice and flesh of the lemon. Known for vitamin C, vitamin A, beta carotene, folate, calcium, magnesium, and potassium, lemon peel is a good general tonic for winter cold and flu season.
Motherwort: Imagine the ideal loving mother holding you close and allowing you to relax, soothing your heart. A cool hand petting your fevered forehead – this is motherwort. Best known as a nervine and a tonic for the cardiac system, bitter motherwort is definitely an ally for the anxious and exhausted.
Nourish yourself and inspire change from within with these bitter but delicious herbal allies.
Happy New Year!
This post was written by Amber Shehan, the head pixie at Pixiespocket.com. She's been eating things out of her yard and brewing them up as teas and tinctures for over 15 years now. Photos are provided and copyrighted by Amber Shehan, used with permission for this blog.

References
Gladstar, Rosemary. (1993). Herbal Healing for Women. New York, NY: Fireside.
Weed, Susun. (1989). Healing Wise. Woodstock, NY: Ashtree Publishing.
http://www.herbwisdom.com/herb-lemon.html
Gail, Peter. (2011). The Many Health Benefits of Dandelion. Retrieved from http://www.leaflady.org/health_benefits_of_dandelions.htm.