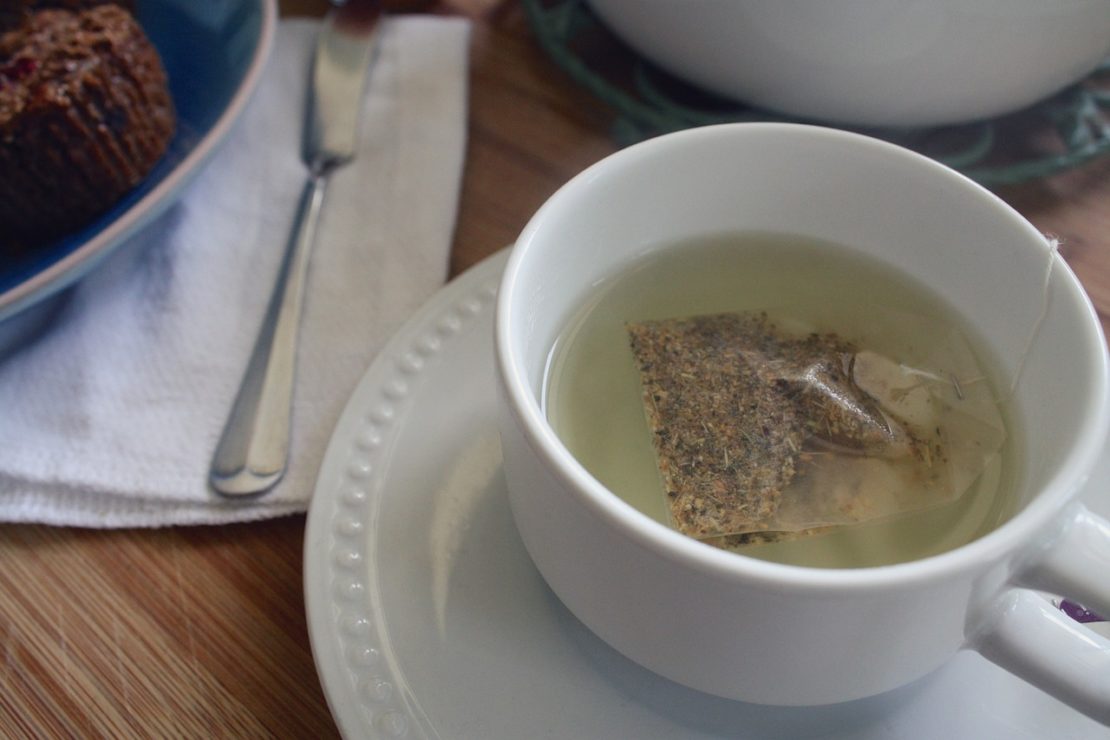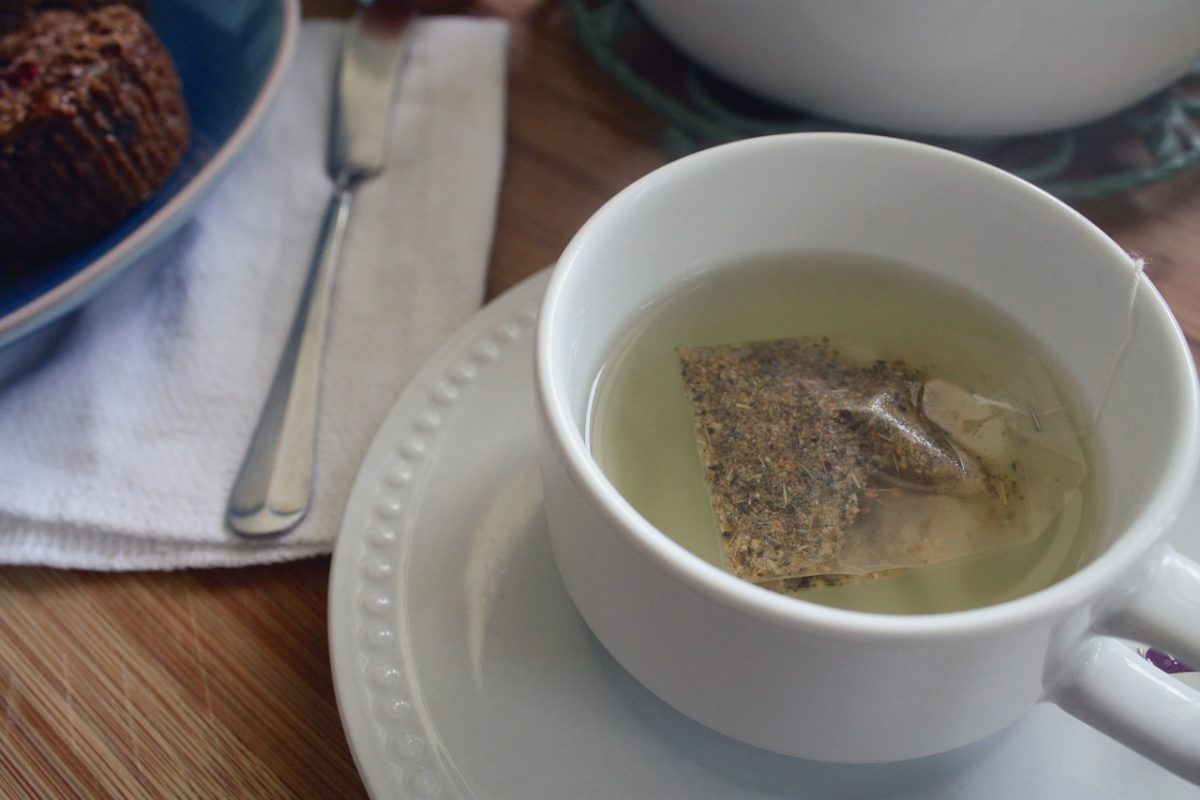 DIY Mother's Day Tea Bags
Mother's Day is right around the corner, and what says "I love you" better than a handmade gift of herbal goodness? Maybe the mom in your life is a tea lover, enjoying a cup in the morning to start her day or snuggled up with a good book in the evening. Or, maybe she has never been introduced to the warm deliciousness of a great cup of tea. Whether she has been sipping for years or is trying her first cup, a handmade herbal tea gift is the perfect way to show your mom some love and appreciation.
Making your own DIY Mother's Day tea bags is a great way to add some personalization to your Mother's Day gift. Not only can you choose or create an herbal tea blend that suits individual tastes, but you can add a whimsical, hand labeled tag to each tea bag to make it extra special.
Today, I'd like to share some steps to creating your own DIY Mother's Day tea bags in case you like this idea and want to make something special for your mom or a woman in your life.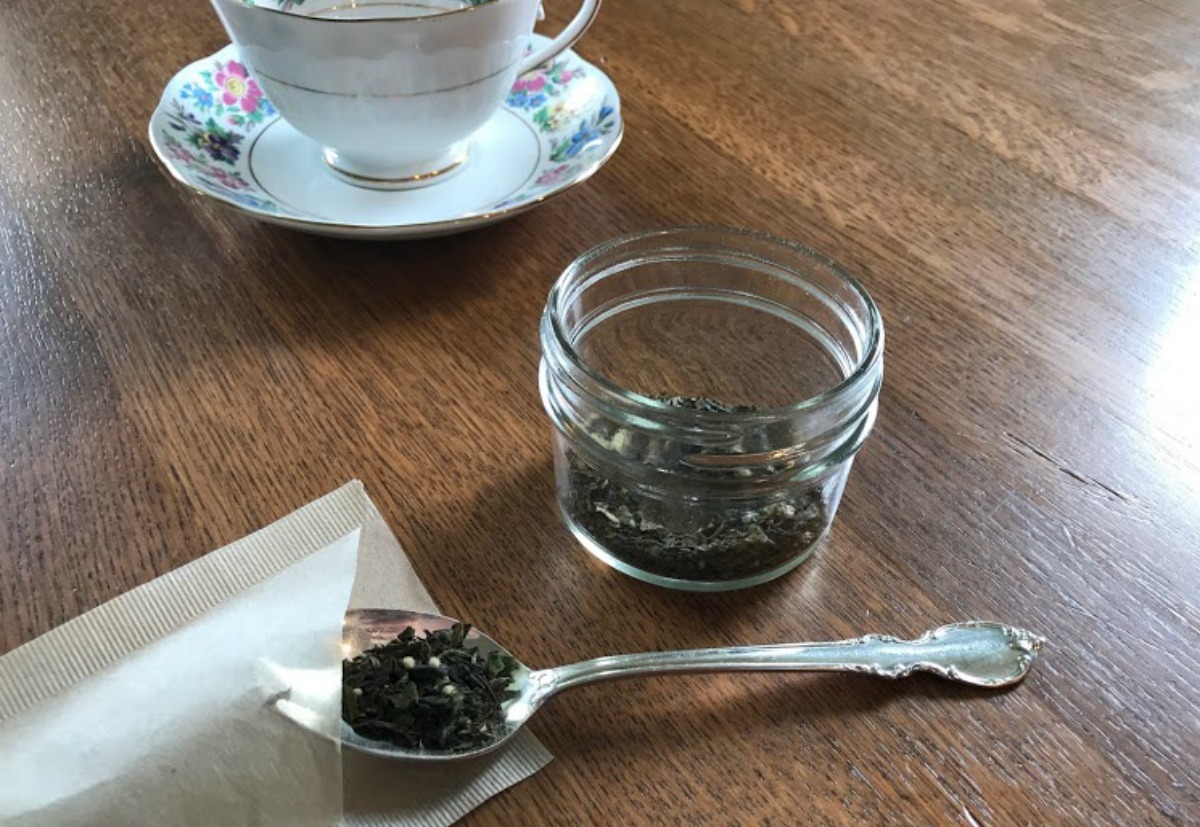 Step 1: Start with the Tea Blend
The most important place to start when creating your own DIY Mother's Day tea bags is with the tea blend you will be using. There are two ways to handle this:
1. Mix your own herbal tea blend using bulk herbs
You can use any number of combinations of loose, dried herbs to create a custom tea blend to add to your tea bags. Dried herbs can be purchased in bulk through an online herb shop like Mountain Rose Herbs or even at a local natural/health foods store.
Some of my favorite herbal tea blends to mix up are:
Of course, this is just a few of the many combinations of herbs out there to make a great cup of tea!
2. Buy premixed blends of loose leaf tea
Instead of buying a variety of dried herbs and mixing your own blends, you can buy premixed blends from a store or tea shop that sells already prepared loose leaf tea blends. There are some great online shops that offer wonderful loose leaf tea blends:
Mountain Rose Herbs

– They have an excellent variety of black, green, chai, and herbal teas.

Frontier

– They have a large selection of many different teas in bulk. You can even find some of their teas available on Amazon.

Another option is to look locally. It's very likely that there is a lovely tea shop or health food store near you that carries some wonderful loose leaf tea blends. And besides, it's always a good idea to buy your supplies locally and support local business! Near where I live, there is the cutest tea shop with shelves filled with all sorts of tea blends. I love it because I can buy as much or as little as I would like. It's a great way to test out a few different tea flavors before using them as gifts.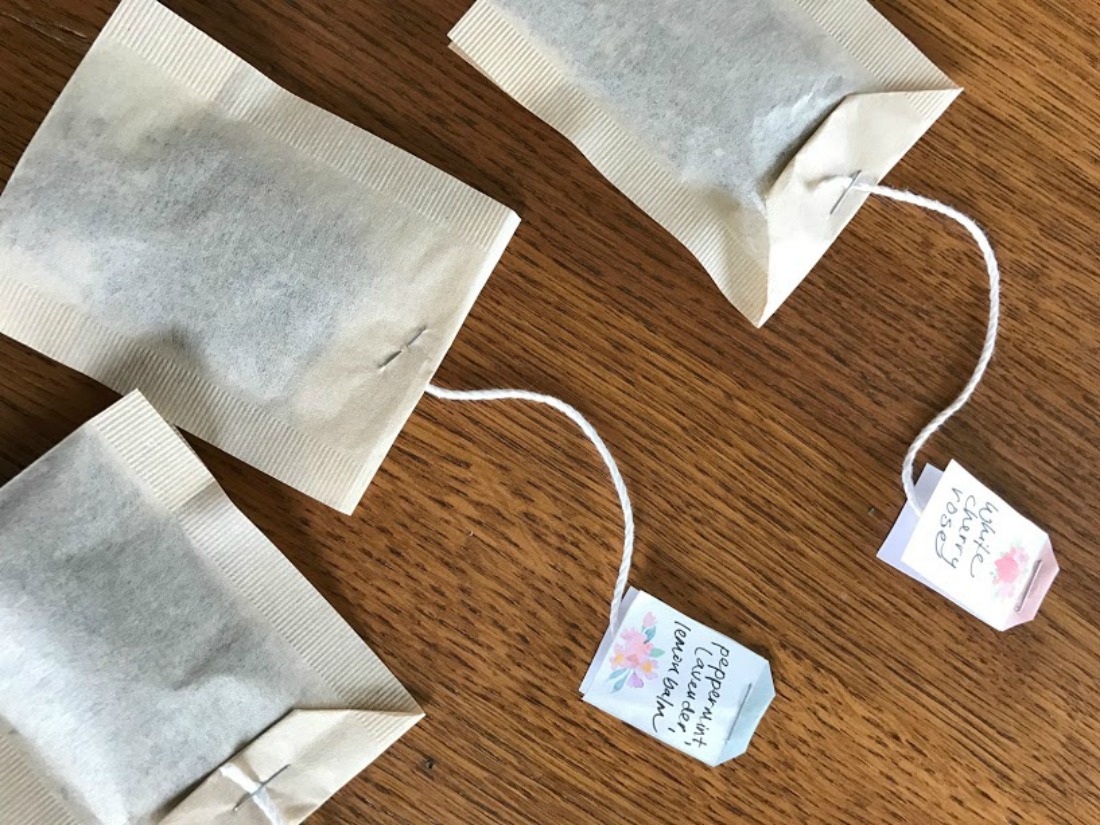 Now that we've covered the most important part of the DIY Mother's Day tea bags, the tea, let me give you a quick list of the other supplies you will need to make your gift:
Supplies Needed
Loose leaf tea blend – prepared by you or a purchased blend

spoon (for filling tea bags)

string – cut into 3-4 inch pieces; one for each tea bag you will be making

stapler

pen or marker

copies of the printable tea tags – make sure you have one for each tea bag you are making
The oh-so-lovely printable tea tags—this is what will add a little whimsy to your handmade tea bags. The printable file below contains seven different tag designs. Use the tag to write the name of the blends included in the tea bag or even a short handwritten message to make them extra special.
You can download the printable tea tag file here.
Step 2: Putting Together your Mother's Day Tea Bags
Once you have your tea blends and all the materials gathered, you can start putting together the tea bags. Just follow these step-by-step directions.
Open up the disposable tea bag. Using the spoon, put 2-3 teaspoons of the loose tea into the tea bag.

Fold the sides and top of the tea bag closed. Put one end of the string over the folded area and staple shut.

Take the other end of the string and fold it into the tea tag and staple.
And there you have it! Your very own, very cute, personalized DIY Mother's Day tea bags! You can make this little gift extra special by adding the tea bags to a decorative box or tin, including a basket with homemade scones or muffins, giving it alongside a great book she can read while sipping, or even pairing it with a vintage tea cup or tea pot from your local thrift or antique shop. There are so many ways to make it one of a kind!