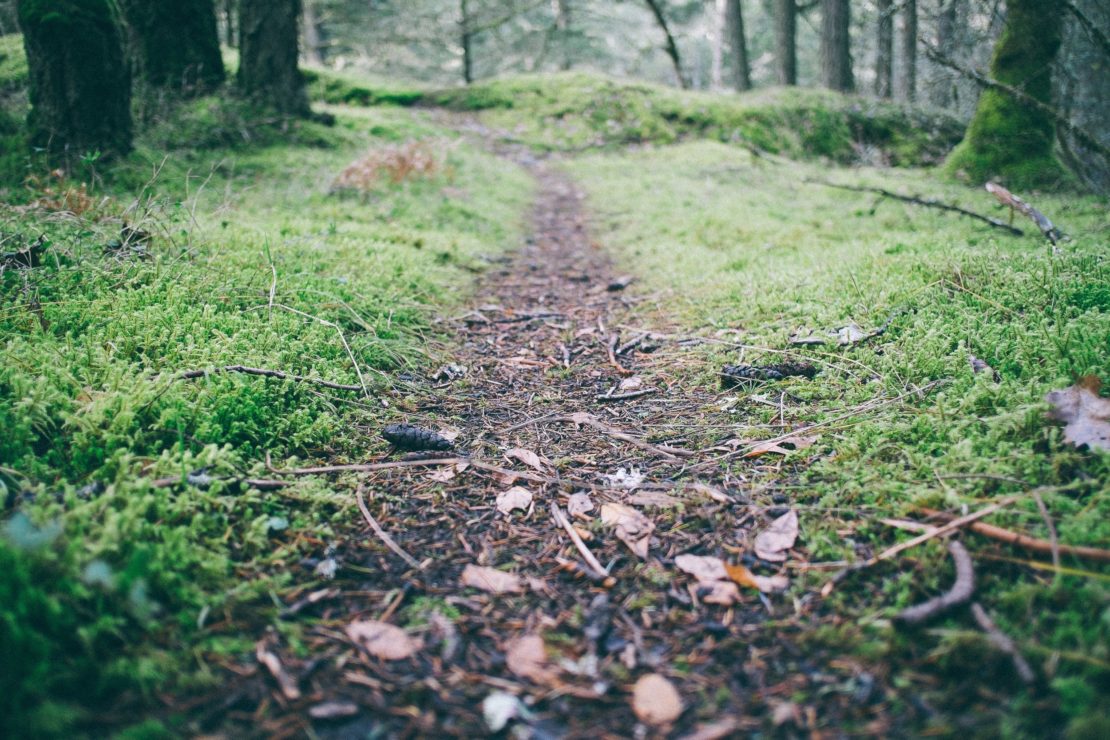 Thoughts On Celebrating Earth Day As An Herbalist
April is one of our most exciting months of the year as two of our favorite holidays occur this month — Herbalist Day on the 17th, and Earth Day on the 22nd.
The month of April is a fantastic time for an Earth Day celebration as it marks the beginning of the growing seasons (here in the Northeast) and infuses our excitement with an intention to re-commit ourselves to connect with the Earth and act as its stewards.
As herbalists (or for those on an Herbal Path), we have no short supply of reverence for the natural world. One way we can show our thankfulness is by freely sharing our knowledge and enthusiasm with others in an effort to broaden the appreciation and protection of our wonderful wild spaces and the plants within them. Other approaches to reconnection and stewardship include reducing any wastefulness in our daily life, getting back outside, studying our favorite plants as they first emerge in spring, and finding new ways to connect to the green friends we are so grateful for.
In an effort to share our excitement around Earth Day, we have a downloadable graphic for you today (two of them, in fact)! Feel free to print this to hang on a wall or put in a notebook as a way to remind you that we are one with the Earth and to show appreciation for all that ways in which it supports us.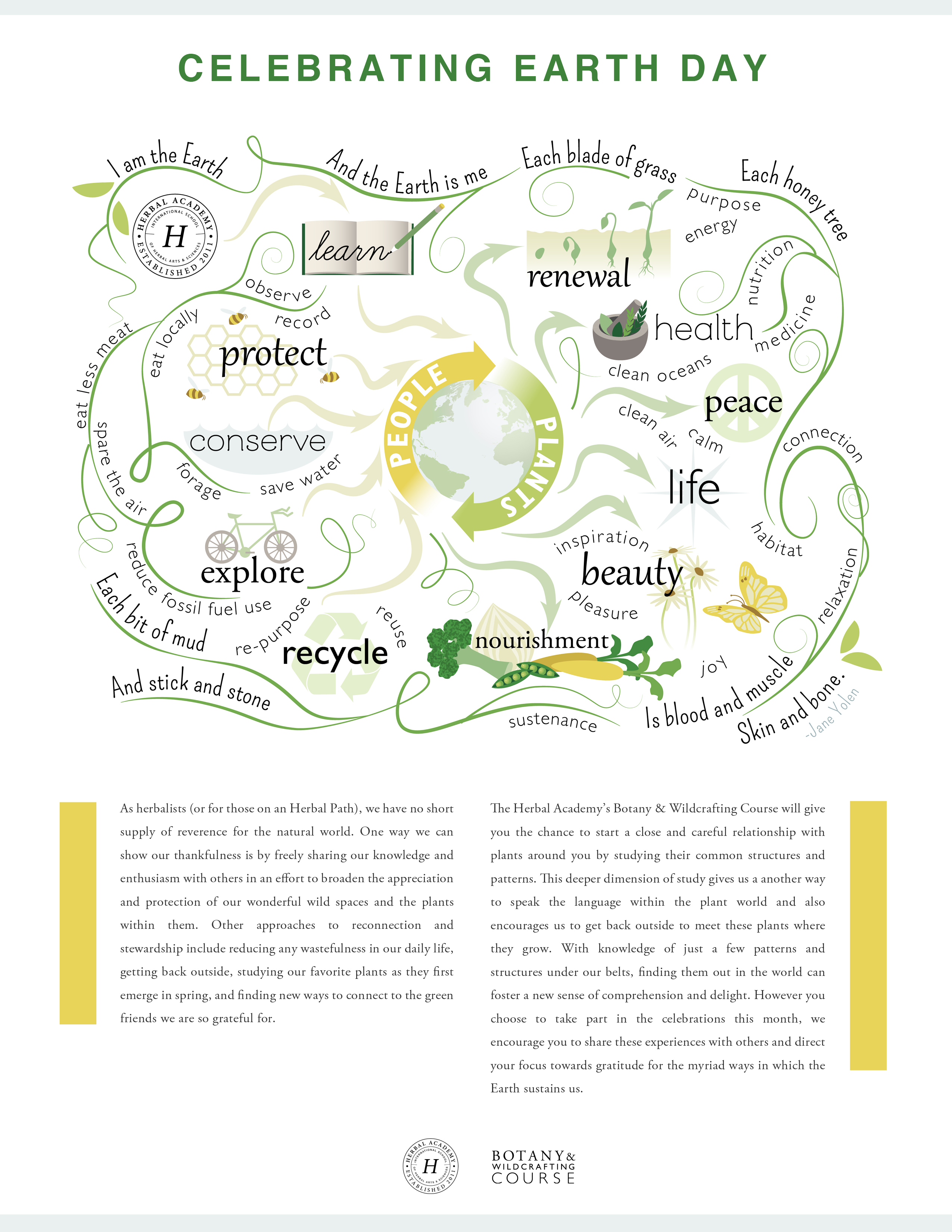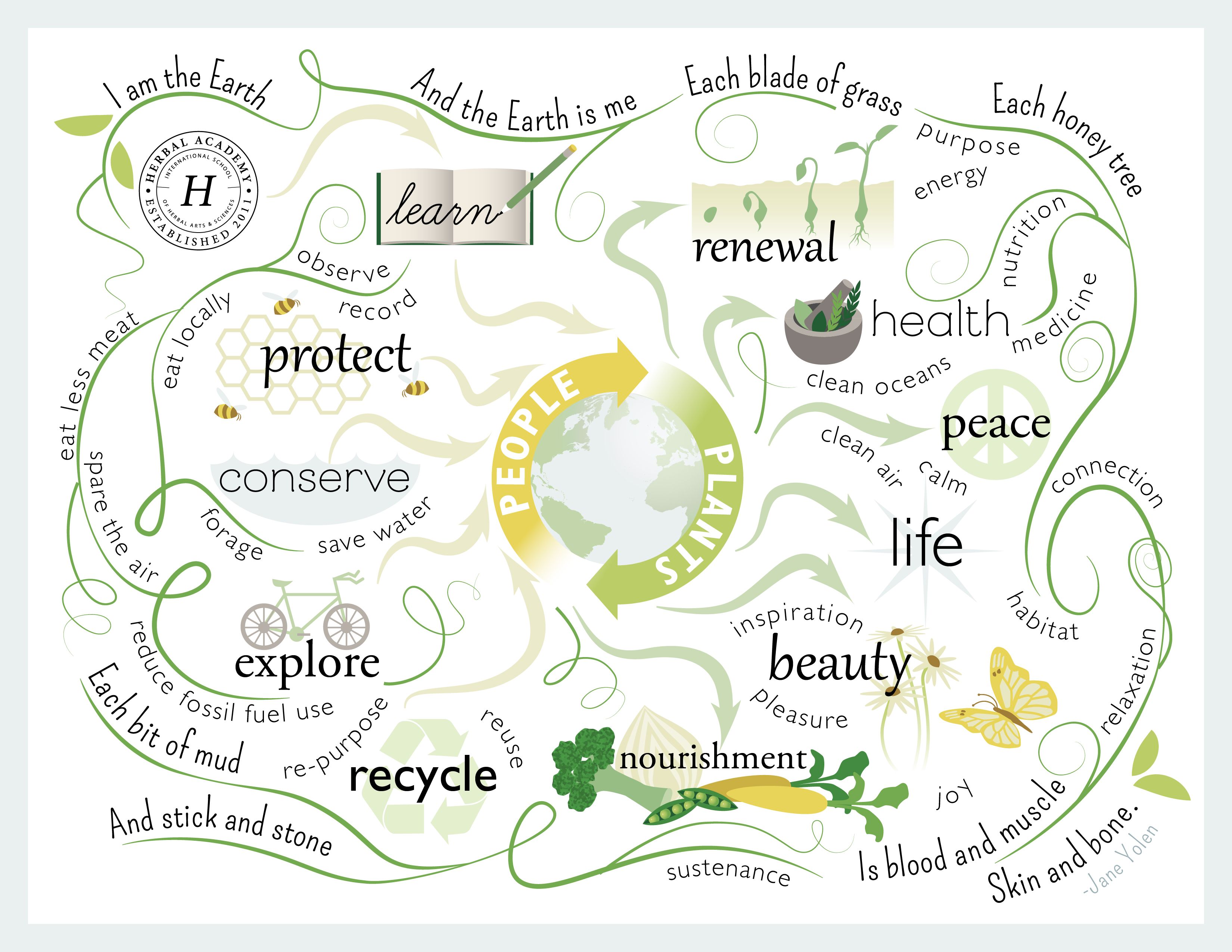 Develop A Closer Relationship With Plants in our Botany & Wildcrafting Course
Our Botany & Wildcrafting Course will give you the chance to start a close and careful relationship with plants around you by studying their common structures and patterns. This deeper dimension of study gives us another way to speak the language within the plant world and also encourages us to get back outside to meet these plants where they grow. With knowledge of just a few patterns and structures under our belts, finding them out in the world can foster a new sense of comprehension and delight. However you choose to take part in the celebrations this month, we encourage you to share these experiences with others and direct your focus towards gratitude for the myriad ways in which the Earth sustains us.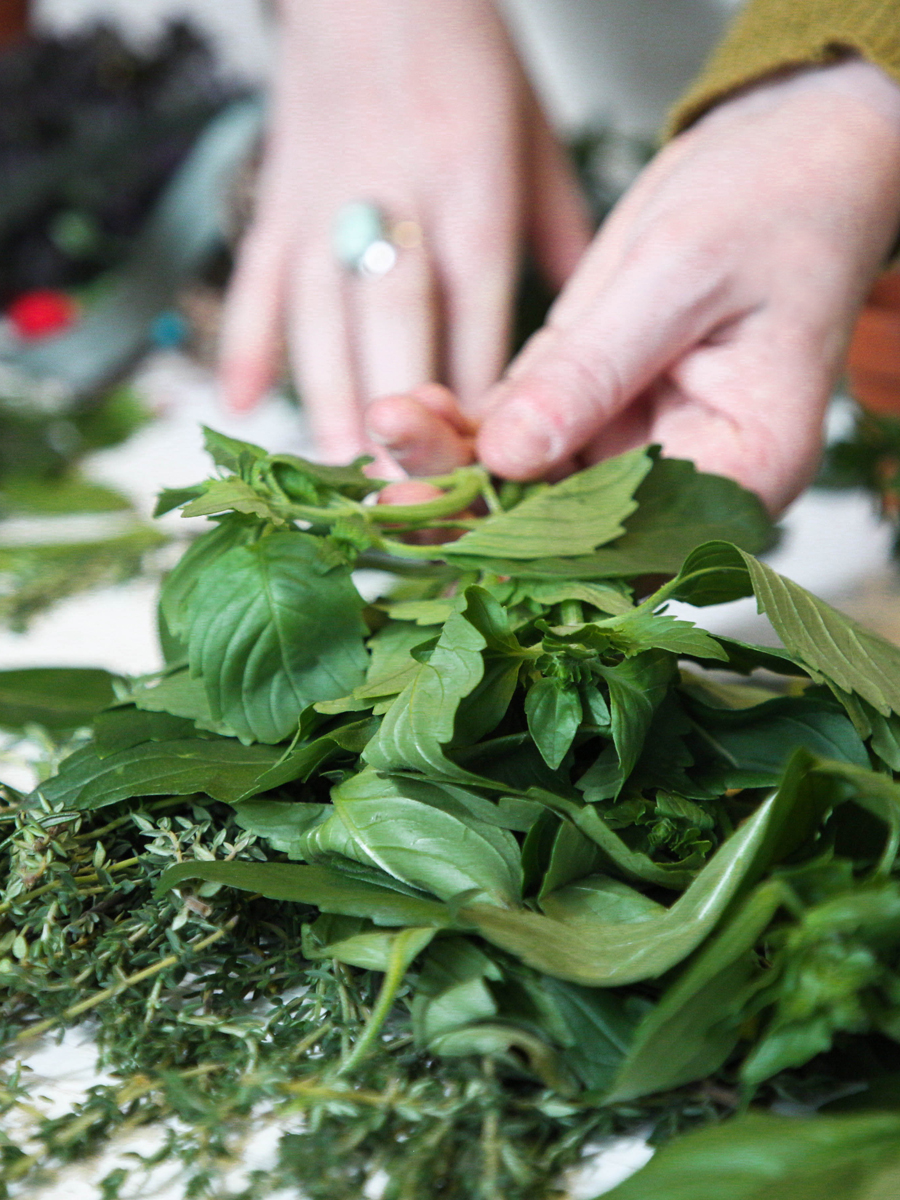 Things we are loving about the Botany & Wildcrafting Course:
Learning about the complexity of these plant structures develops our appreciation for the ways plants nourish, protect, and reproduce themselves, and encourages us to protect their habitats.

Taking plant walks to find and study plants in their habitat gets us out into nature, deepening our connection to wild spaces.

Connecting the dots between related plants and their families reminds us of the interconnection of all species, and of the evolution and the ecosystems that sparked their development.

Noticing patterns gives us a language to decode the natural world around us.

Understanding this hidden language gives a sense of place and participation in the natural world, rather than as an observer or visitor to it.

Understanding the properties and purpose of even the most common plants (often classified as weeds), we begin to see the value and potential of all plants throughout the ecosystem as well as our role in stewarding them.
Learn more about our newest Botany & Wildcrafting Course here.