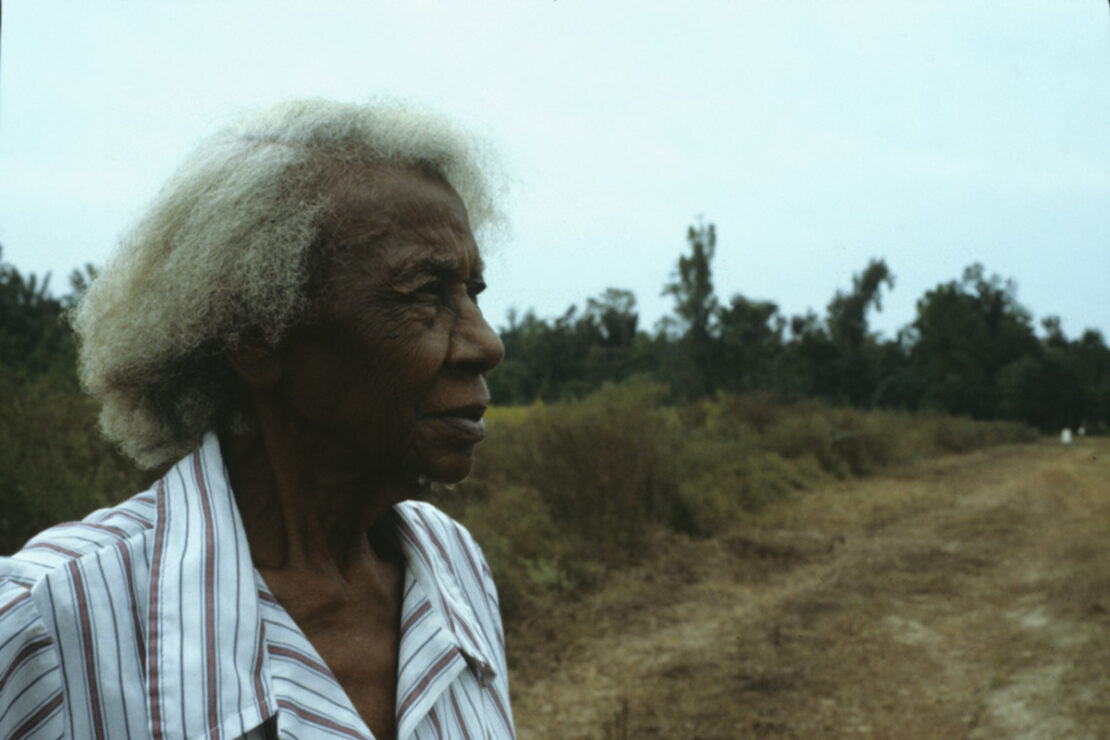 Black Herbalist Spotlight: Emma Dupree
The woods gal. Little medicine thing. Granny woman. Aunt Emma.
To the question, "what's in a name?," I would argue that Emma Dupree's many given nicknames help to tell the story of who she was. Emma Dupree (1897 – 1996) was a Black herbalist whose work touched countless lives in her rural North Carolina community. 
As I continue to grow and spread my branches ever outward as a Black herbalist, I can't help but think of the roots that have led me to this moment. Roots like Emma. Roots that span centuries, cross continents, and roots that are intimately aware of the resiliency required amidst modern erasure and oppression. While Western herbalism still often lacks discussion and recognition of the contributions from Black herbalists, it is my hope that learning Emma Dupree's story encourages you in more ways than one.
Growing Into Herself as a Black Herbalist
Self-described as a "different" child since birth, Emma spent her youth roaming the woods and the banks of the Tar River in Falkland, North Carolina. Gathering sack in hand, she learned to identify the native plants that surrounded her home (Baldwin, 1984). As she grew, she broadened her knowledge of both body systems and health-supportive plants through experience assisting local health workers. She quickly established herself as a well-learned herbalist, and much later, "granny woman," a title given to older folk healers—most often herbalists, midwives, or both—in Appalachia.
As her appreciation for the gifts of the plant world deepened, it became immediately clear that her own innate gift was to share the bounties of herbalism with all who crossed her path.
Along with her husband and five children in tow, Emma moved from Falkland to the not-so-distant Fountain, NC in the 1930s, where she remained for the rest of her life, practicing her traditional herbal ways all the while (Williams, 1992). 
At her beautifully crowded home garden in Fountain, she tirelessly grew herbs for all who came calling for help with various health complaints. Beds of herbs including three varieties of mint, rabbit tobacco, sage, pokeweed, sassafras, horseradish, silkweed, catnip, jimson weed, tansy, and a tree she called her "healing berry tree" lined her property (East Carolina University, 1979). 
Putting Community First
Emma served friends, neighbors, and even mailed out herbs to folks as needed (East Carolina University, 1979). Emma wasn't one to turn away anyone who knocked on her door, even if she wasn't sure whether or not she could help. Known for her potent "Nine-Herb Tonic," she would stow herbal preparations in repurposed jars and jugs, and in lieu of affixing a label to the mixtures, Emma would only verbally instruct folks on their suggested use (Baldwin, 1984). In this way, she built and maintained strong one-on-one connections with members of her community. If you were coming to Emma for help, you were expected to listen and to remember. 
A community herbalist through and through, Emma didn't set a price to her herbal services, but was happy to accept offerings of ingredients she needed for her work, such as lemons, vinegar, rock candy, honey, and molasses (Emma Dupree, n.d.). 
Herbalism was Emma Dupree's means of service to the world not only throughout her many decades of practice, but even still as her legacy continues. A documentary about her work was put together by researchers from East Carolina University in 1979, and to this day is shown to medical students as part of their instruction. Each time I watch it, I'm struck by how much her vivaciousness shines through and by how much she reminds me of my own great-grandmother. Truly, we have so much to learn from Emma's life and from the stories and traditional practices of other Black herbalists. 
In 1984, Emma received the Brown-Hudson Award from the North Carolina Folklore Society, which recognized her as an individual who made significant contributions to the transmission, appreciation, and observance of traditional culture and folklife in North Carolina. A few years before her passing, she was also awarded the North Carolina Heritage Award, a lifetime achievement recognition for notable traditional folk artists in North Carolina. Perhaps the happiest honor of all, at 94, she was made the grand marshal of the local Fountain Christmas Parade (Williams, 1992). 
To learn more about Emma Dupree, watch her 1979 oral history interview here. 
In Closing,
To be a Black herbalist is to be many things at once. Storytellers. Community workers. Resourceful as if our lives depend on it, because they did and often still do. Our herbal knowledge bettered our odds of survival during the horrors of enslavement and along the pathway to freedom. 
The lives of Black herbalists like Emma Dupree offer a potent source of wisdom and inspiration. As I continue on my own herbal journey, I can't help but think about the many Black herbalists with untold stories, names unknown, but with meaningful impact all the same. We can begin and continue to listen to these oft-silenced voices by reading books on Black herbalism, making an effort to learn, and continuously uplifting the Black community.
REFERENCES
Baldwin, K. (1984). Mrs. Emma Dupree: "That Little Medicine Thing." North Carolina Folklore Journal, 32(2), 50–53. https://digital.ncdcr.gov/digital/collection/p16062coll43/id/4625  
East Carolina University. Little Medicine Thing: Emma Dupree, Herbalist. (1979). Retrieved from https://digital.lib.ecu.edu/58575
Emma Dupree. (n.d.). Retrieved from http://search.ncarts.org/heritage_details.php?id=11327&type=art 
Williams, P. (1992). Herbalist, 94, Lets Nature Heal [News]. Retrieved from https://tulsaworld.com/archive/herbalist-94-lets-nature-heal/article_3b0e06d1-4af9-5567-93ee-bc4b50d5867f.html