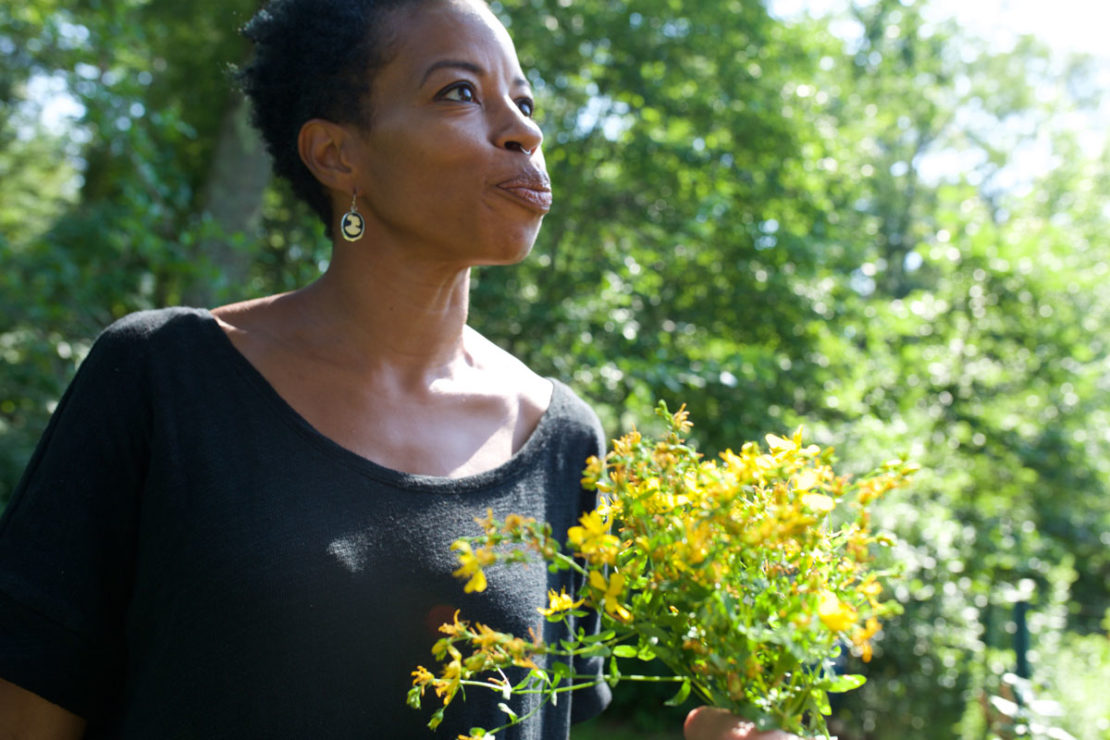 Clinical Vs. Community Herbalism: Striking A Balance In Your Herbal Practice
As we carve out our individual herbal paths, there are many directions we can choose to go. Every herbalist has their own "way" of practicing herbalism, making the herbalism field vast and diverse. Being an herbalist is certainly never a boring career path for this reason! When choosing an herbal studies program or a way to engage your herbal skills in the world, it is important to consider both community and clinical herbal approaches. 
In this article, we will explore how to strike a balance in your herbal practice between community herbalism and clinical herbalism, highlighting the unique benefits and ways of incorporating both. 
What's The Difference?
Since there is some overlap between what it means to be a "community" versus a "clinical" herbalist, these terms are sometimes used interchangeably. However, in practice, there are some distinguishing factors!
The Community Herbalist
Community herbalism is largely focused around traditional folk preparations and historical uses of herbs, but of course is also informed by modern uses and research. Common backgrounds of study in Western herbalism include Native American, eclectic, wise woman, earth-centered, and folk, among other traditions. Community herbalists can be trained through traditional or non-traditional methods such as self-study or apprenticeships (American Herbalists Guild, n.d.).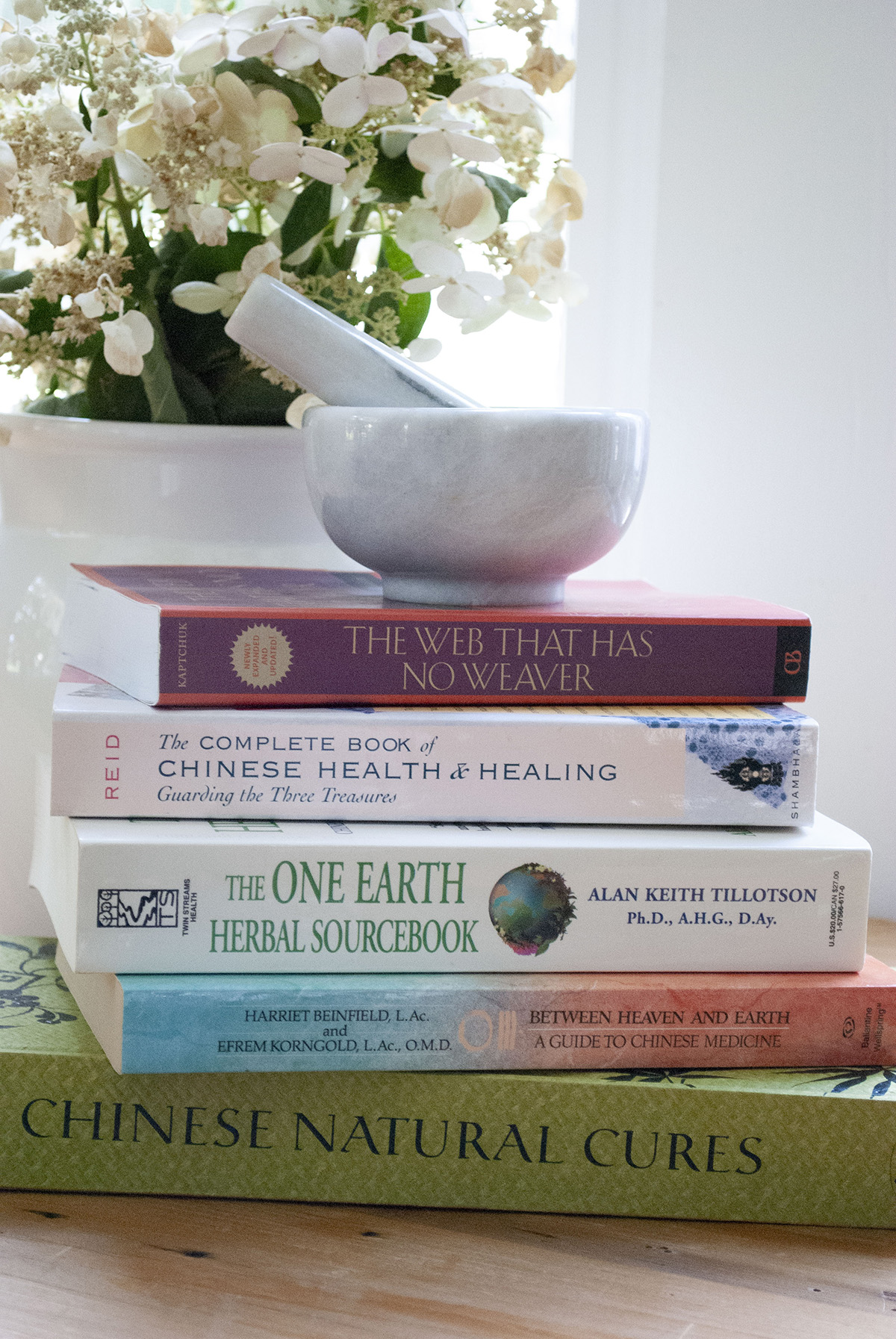 Essentially, there is no established standard for what qualifies someone as a community herbalist since every community herbalist builds their own path using different methods. For this reason, community herbalists will often have varying levels of experience and expertise depending on how they have chosen to study and practice as an herbalist. Although self-study is an integral part, practicing as a community herbalist does require other means of hands-on experience and/or formalized study with an herbal mentor. 
Practicing as a community herbalist can require immediate herbal preparations and assessment or more long-term work. For example, those who work in herbal apothecaries and must formulate herbal tea blends on-the-spot for customers are playing the role of community herbalists just as those who spend months in recipe development for their herbal products business.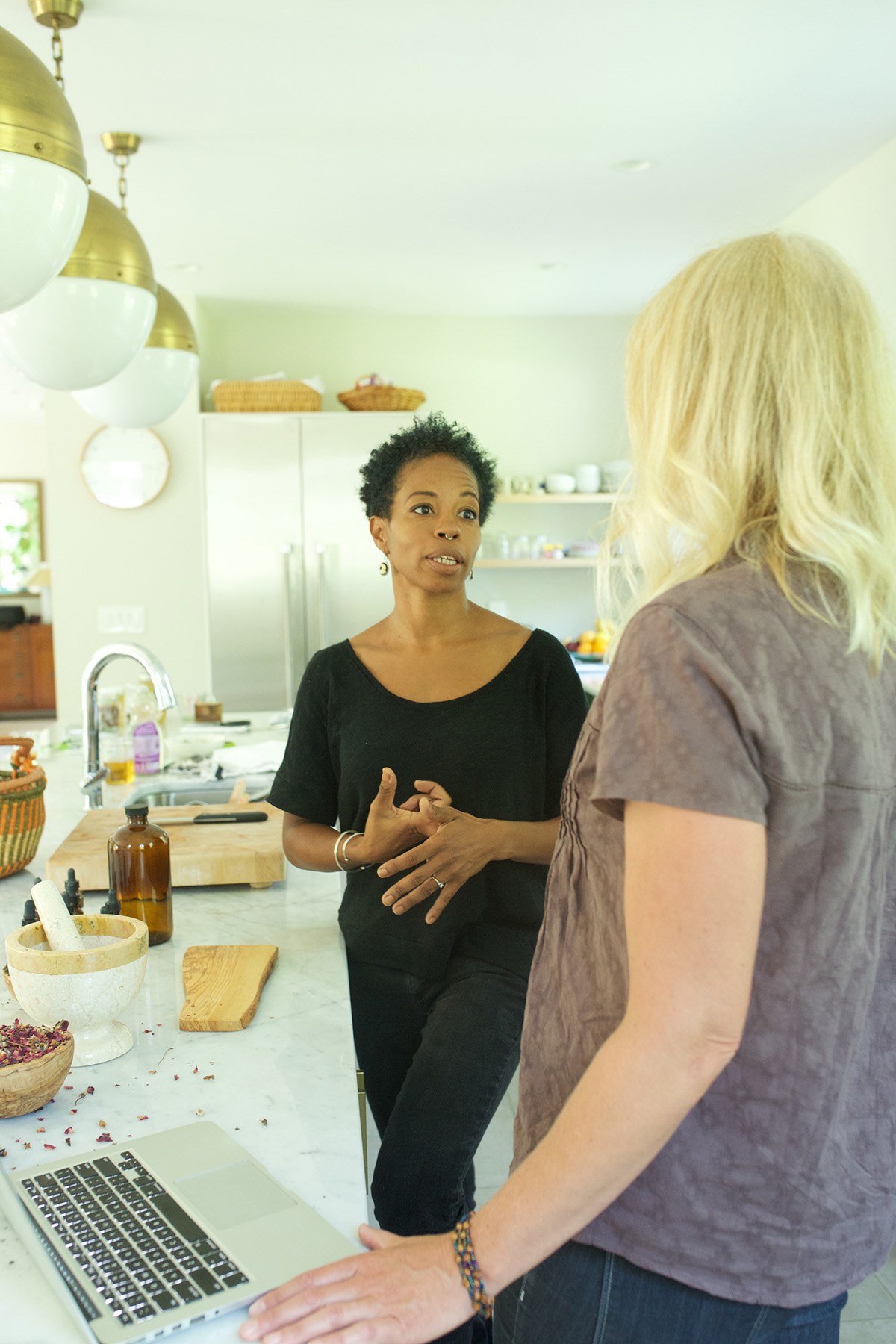 Many community herbalists also choose to see clients for one-on-one consultations or private herbal formulation, similar to the style of private practice that many clinical herbalists offer (read the next section below for more specific details on clinical herbalism). The main difference between community and clinical herbalism here is the background of study that the practicing herbalist has undertaken. The private practice of a community herbalist will be based more in historical, traditional, and folk applications or preparations of herbs. Depending on what specific traditions and historical applications that herbalist is learned in, the style of herbal support the client receives will vary significantly.
Another distinguishing factor of community herbalism is that it often leaves more room for creative and spiritual exploration with herbs. Since there are no specific requirements or set certifications involved in becoming a "community herbalist," this leaves a lot more room for creative expression and engagement in one's practice. For example, community herbalists often apply their herbal knowledge by teaching free herbal classes accessible to the community-at-large, organizing a community herbal garden, or coordinating an herbal gathering local to their area.    
The Clinical Herbalist
Clinical herbalism is a more specialized practice of herbalism which requires professional education with specific clinical application and training. In general, clinical herbalism programs focus on the study of anatomy, basic biochemistry and phytochemistry, traditional uses of herbs, herbal formulation, specific diseases and imbalances, symptom pattern assessment, and clinical tools for supporting wellness with herbs. Note that there are several different educational formats and titles associated with becoming a certified clinical herbalist depending on where you study and what country you live in (American Herbalists Guild, n.d.).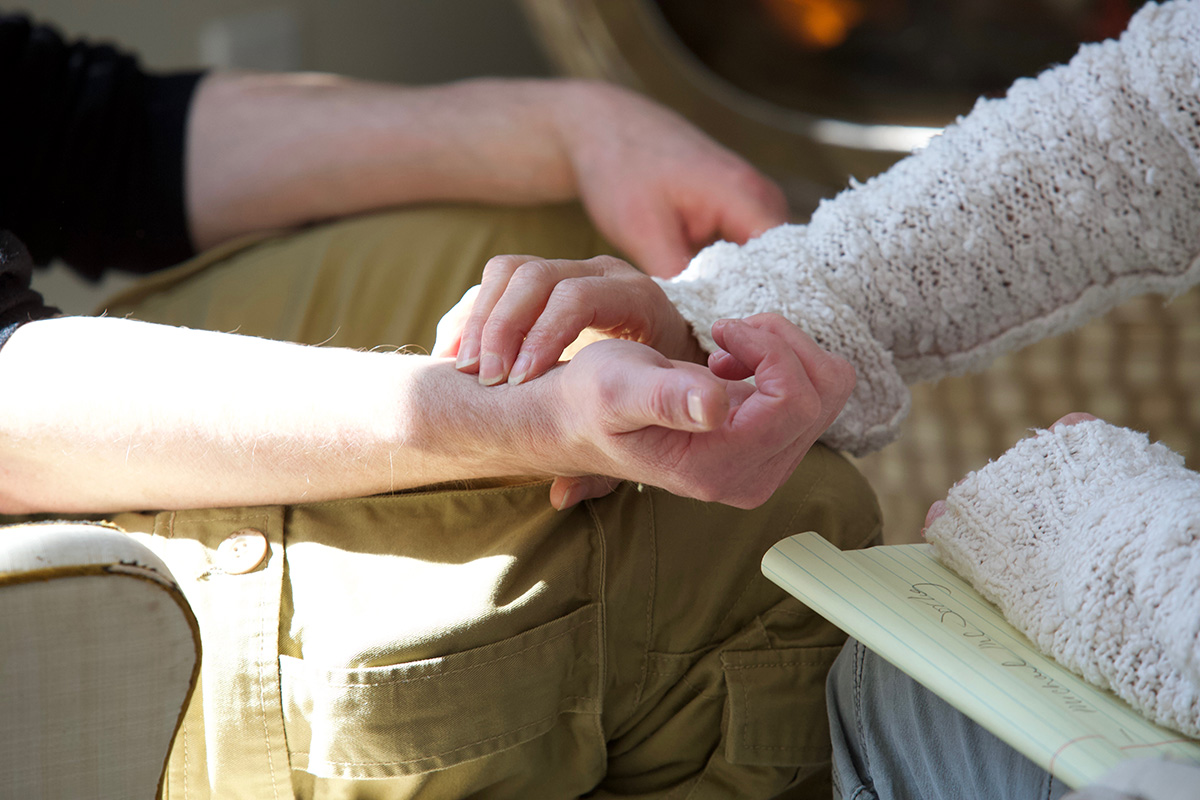 When it comes to clinical herbalism, not only is extensive herbal and clinical study required, so is hands-on training with an herbal mentor. Similar to other types of practicums, while training to become a clinical herbalist it is essential to gain hands-on experience seeing clients under supervision before practicing as a clinical herbalist. This way one is fully prepared to work in the field on their own after having received their training.
Research and in-depth symptom pattern analysis lie at the core of practicing as a clinical herbalist. Whether you work out of a first aid herbal clinic where immediate herbal preparations are needed for acute care, or the majority of the clients you see return bi-weekly for chronic illness support, thoroughly assessing symptom pictures and spending time doing research behind the scenes are both key elements. In general, clinical herbalism tends to rely on a more scientific background given the explicitly clinical nature of the practice.
Although both community herbalists and clinical herbalists can see clients for one-on-one consultations, this is the core application and focus of a clinical herbalist's job. After going through such extensive training on specific clinical applications of herbs and the physiology of the body, the most direct way clinical herbalists apply their expertise in the field is through holding private consultations either in a walk-in clinic setting or through an established private practice. 
Since there are set requirements to becoming a qualified clinical herbalist, scientific research and direct physiomedical applications of herbs are a standard element of most sessions when a client works with a clinical herbalist. For this reason, certain clients may choose to work with a clinical herbalist over a community herbalist to support their chronic or complex health issues. 
Striking A Balance In Your Herbal Practice
For many herbalists, their herbal path often prompts them to interchangeably practice as both a community and clinical herbalist depending on the day or phase of their herbal career. While it is not necessary to practice as both, there are many benefits to striking a balance in your herbal practice between the two paths. Here are some of the core reasons why weaving both paths together can strengthen your path as an herbalist. 
Giving Back To The Community
Practicing solely as a clinical herbalist can, at times, feel isolating. Given the one-on-one nature of holding consultations and working with clients in private, clinical herbalism can feel a bit "under the radar" and as though it's lacking a sense of connection to one's larger community. This is where weaving skills as a community herbalist can come in handy.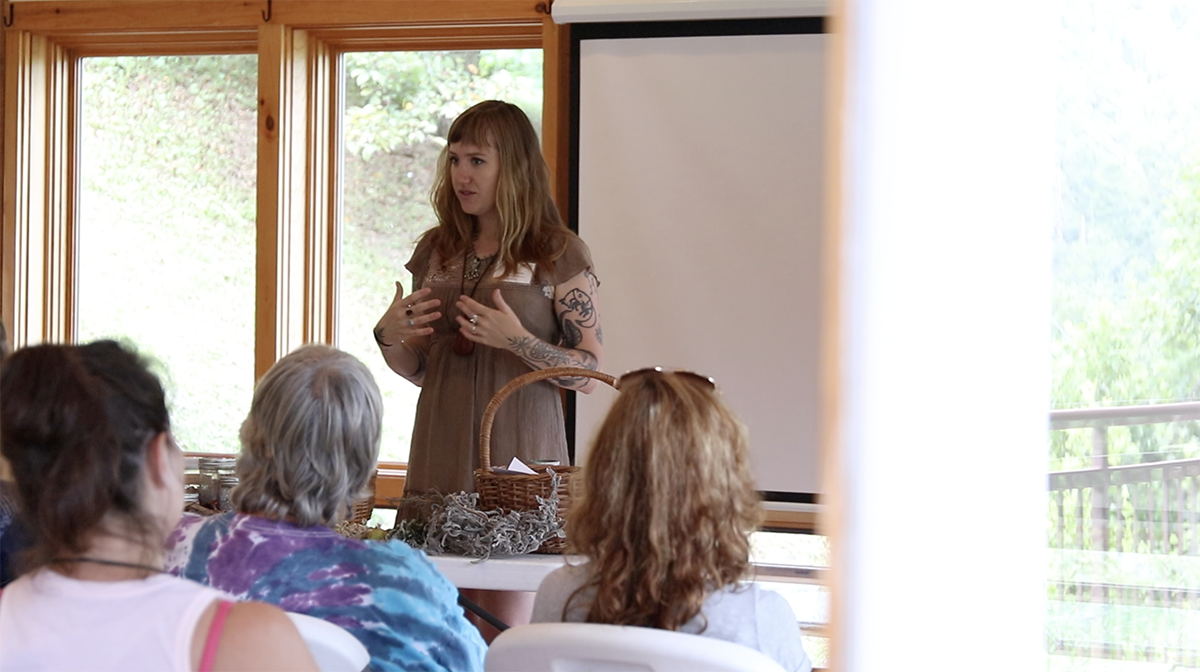 Teaching a free class in your community, organizing a community herb garden, or even advocating for the sustainability and longevity of plant species by getting involved with organizations like the United Plant Savers are all ways you can stay connected with your community while maintaining your private practice as a clinical herbalist. 
Meeting New Potential Clients
Community herbalism and clinical herbalism can work hand-in-hand when it comes to connecting with and bringing in new clients. Amidst all of the modern marketing tools you can utilize to build your practice as an herbalist, teaching herbal classes to your local community is one of the best ways to meet new clients and get your name out there. Offering different types of classes to the community not only helps you strike a balance in your herbal practice as both a clinical and community herbalist, it can also inspire both you and those who attend to keep learning and growing as herbalists.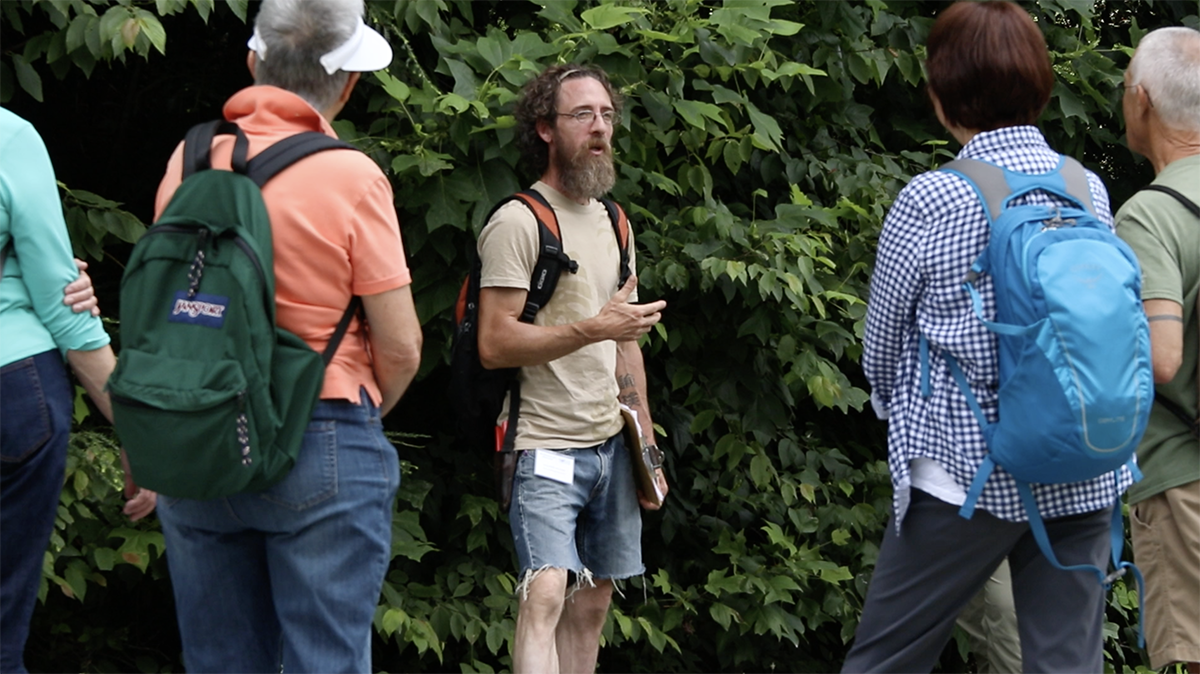 Building and Strengthening Your Herbal Knowledge Base
Incorporating both clinical and community herbalism as a means to bring some balance into your herbal practice is a great way to keep building and strengthening your herbal knowledge base. Although the herbal field is vast with a limitless amount to learn and discover, it is possible to fall into a rut with your work if you keep doing the same thing day in and day out. Flex your herbal knowledge muscle and try engaging in a new herbal practice or herbal education program. Try volunteering in a free herbal clinic, studying a new form or traditional system of herbalism, teaching a class on an herbal topic you've never taught before, or starting a small herbal products business. The more curious you stay as an herbalist, the stronger and deeper your herbal knowledge base will become over time. 
Staying Connected With The Core Of Herbalism: Herbs!
The more we focus on building a professional herbal practice and making a living as an herbalist, the easier it is to become disconnected from the heart of herbalism: herbs! When working toward striking a balance in your herbal practice between community and clinical herbalism, it is important to reaffirm your goals and intentions frequently as you go. Remind yourself what first inspired you to embark on your herbal path and refresh your perspective on where you are headed next. Tying in elements from both forms of herbalism can be helpful in refreshing your connection with the herbs themselves and keeping your "spark" ignited as you build and work toward finding a balance in your herbal practice over time.
A Path Of Your Own
Ultimately, there is no right or wrong way to practice herbalism! Every herbalist has their own unique herbal practice and skill set which is part of the reason why the field of herbalism is so captivating to begin with. Whether you choose to practice community herbalism, clinical herbalism, or both, remember that there are many ways you can find balance in your herbal practice and that there is always room for your practice to expand, grow, and change over the years to come.
Curious to learn more about building a professional herbal practice? Check out these articles from The Herbal Academy blog: Can You Make A Career Out Of Herbalism? and Is Becoming A Clinical Herbalist In Your Future?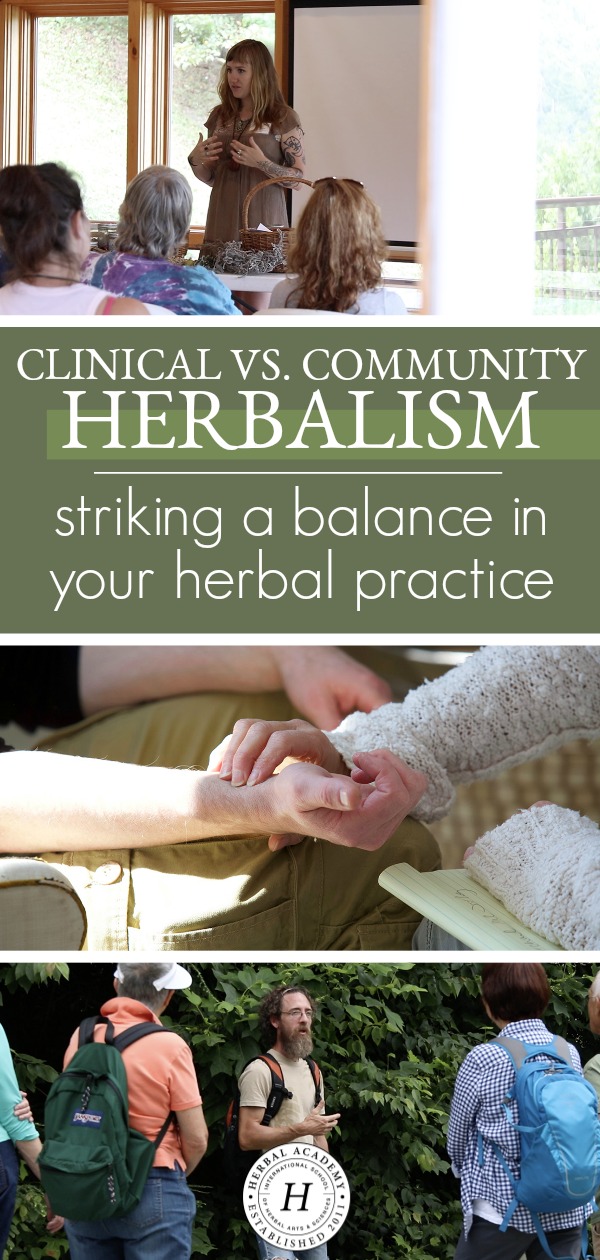 REFERENCES
American Herbalists Guild. (n.d.). Herbal medicine fundamentals. Retrieved from https://www.americanherbalistsguild.com/herbal-medicine-fundamentals