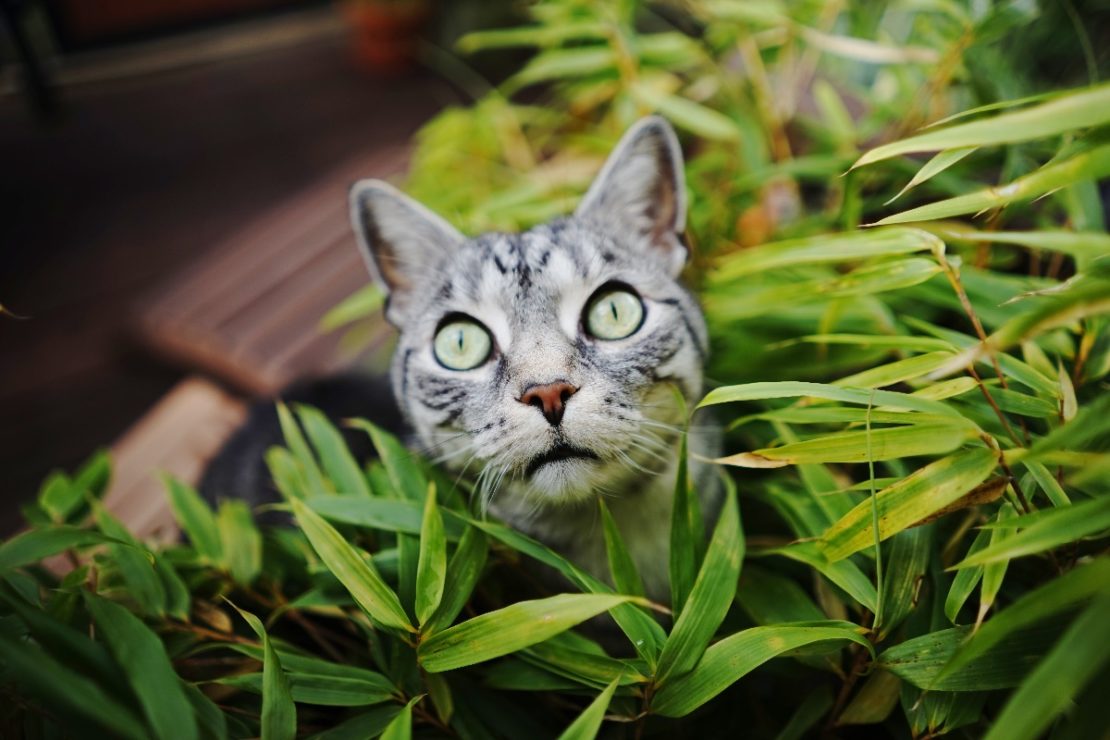 The Best and Worst Plants for Pets
While there are many herbs, plants, and vegetables that are healthy and safe for domestic animals, there is a long list of plants that are downright toxic to our four-legged companions. Sadly, these dangerous plants are prevalent, lurking in our yards and homes. You know your companion animal better than anyone else, so when cultivating your backyard garden or indoor potted plants, work to keep your pets safe by learning the best and worst plants for pets.
A Pet-Safe Yard and Garden: The Best & Worst Plants for Pets
Grasses
"Mother nature did more than sprinkle the earth with healing plants. She gave animals the instincts to nibble those plants… When your cat is demolishing your houseplants, or your dog is grazing on the lawn like a sheep, he is probably not doing it because he is sick… he is probably just having a salad for lunch," (Shojai, 2016, p. 41).
Most animals naturally crave plants, so be sure the ones you grow are safe if eaten. While it's a natural instinct for dogs and cats to eat grass to settle an upset stomach, never let pets graze on plants or grasses that have been treated with pesticides.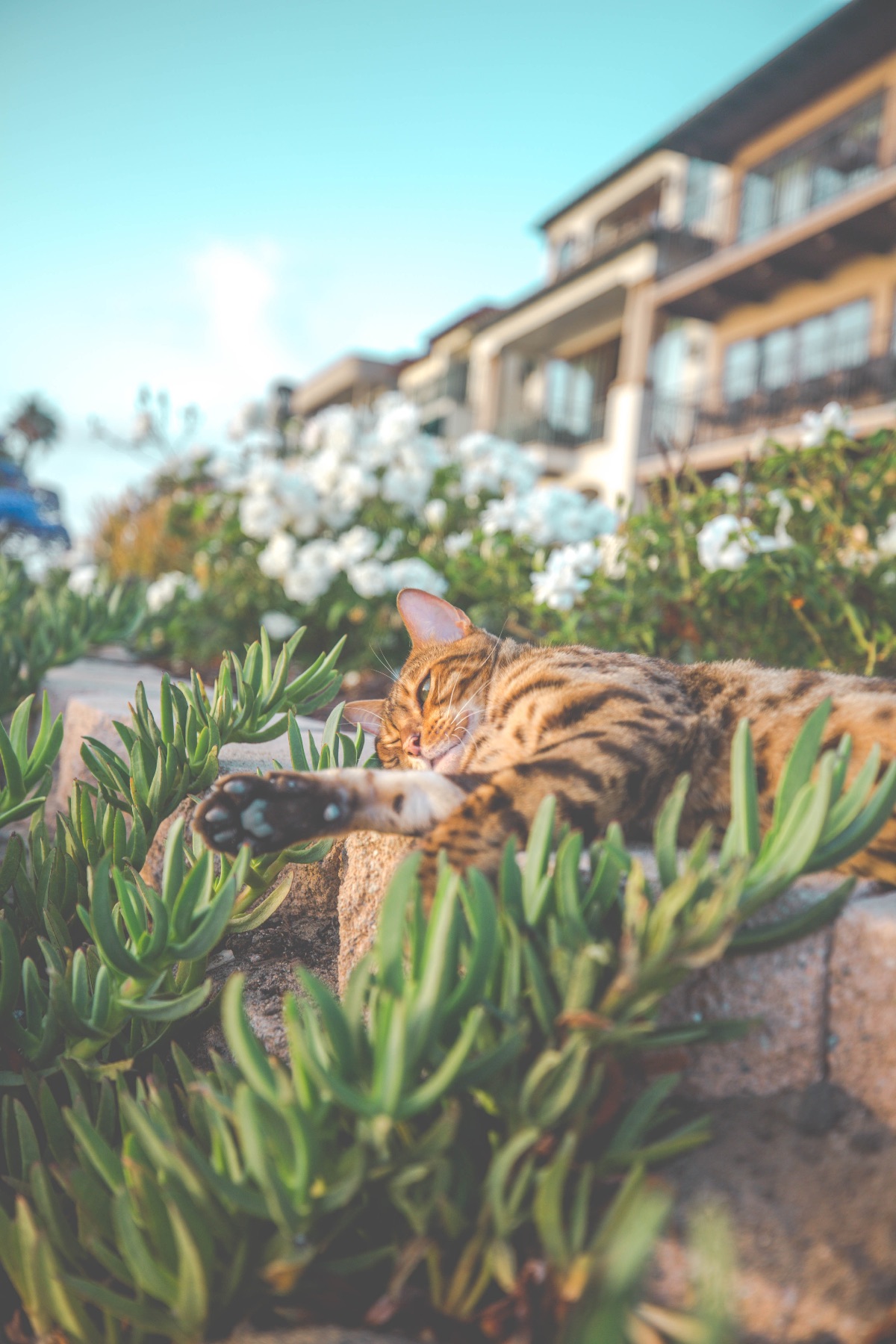 Herbs and Herbal Products
With proper preparation and precaution, herbs can be safely used to support healthy pets. Although adverse reactions are rare, herbs require care and common sense. When using herbs, select the appropriate form and amount of plant matter. Dried or fresh herbs can be added directly to pet food or steeped in a tea that can be poured over food. Caution should always be used with concentrated plant extracts and tinctures, particularly those made with alcohol (Shojai, 2016), and it's always a good idea to consult your veterinarian before using any herbal products.
With that being said, many herbs and vegetables that we grow are safe to share with our dogs and cats. The well-known book, Herbs for Pets, by Gregory l. Tilford and Mary L. Wulff contains an exhaustive list of pet-safe herbs.
Please Note: Although the plants listed here are non-toxic to domestic animals, dogs and cats should not be allowed to graze freely in the garden. In large or uncontrolled amounts, any of the plants listed can cause adverse reactions such as upset stomach, nausea, vomiting, and diarrhea. If your pet seems unwell, contact your veterinarian or a pet poison hotline.
Top Backyard Herbs for Pets
Herbs and flowers in the massive sunflower (Asteraceae) family, including favorites such as chamomile (Matricaria recutita), dandelion (Taraxacum officinale), milk thistle (Silybum marianum), calendula (Calendula officinalis), and echinacea (Echinacea spp.), are safe for dogs and cats (Tilford & Wulff, 2009, p.95).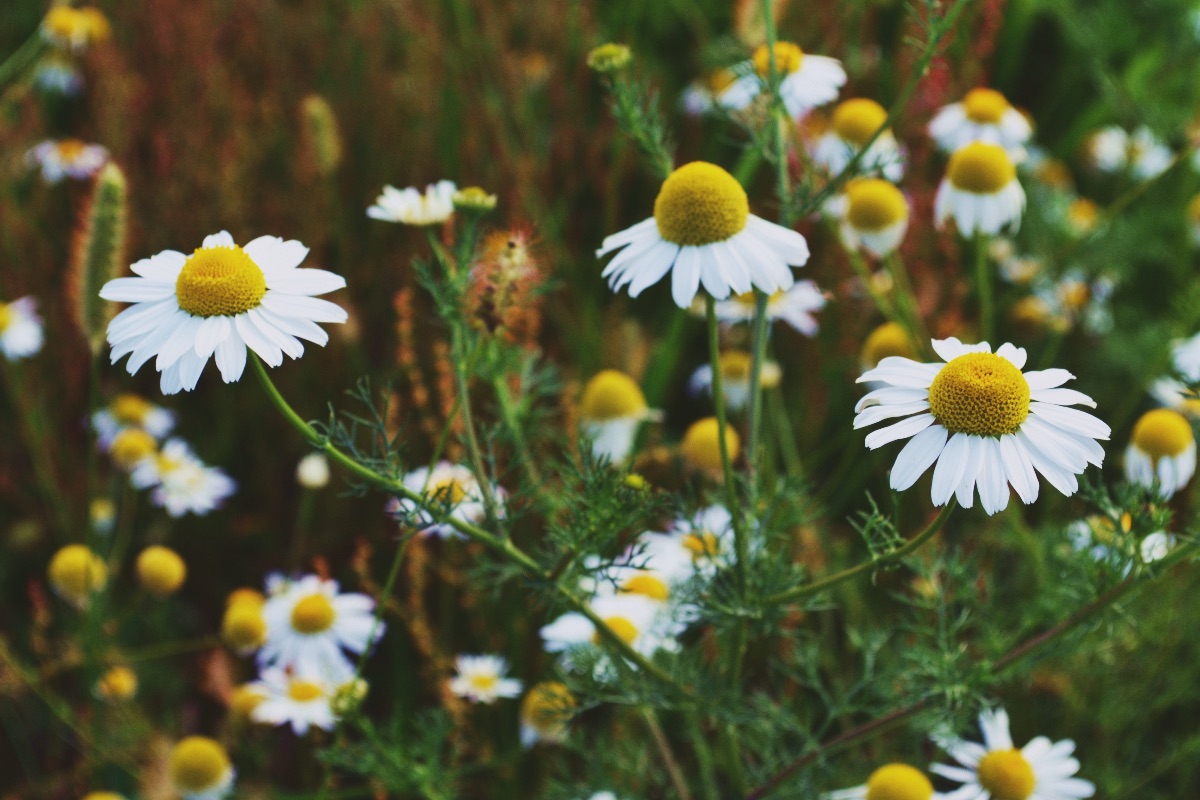 Chamomile
Cherished for its beneficial properties and fragrance, chamomile helps to soothe the mind and body. Although rare, some pets can be allergic to this herb (Puotinen, 1998).
Dandelion
The humble dandelion contains a wealth of vitamins and minerals and is considered "one of the most complete plant foods on earth" (Tilford & Wulff, 2009, p.95). Since it grows just about everywhere, it is comforting to know that our pets can safely snack on it. Better yet, try adding some harvested dandelion greens to their food.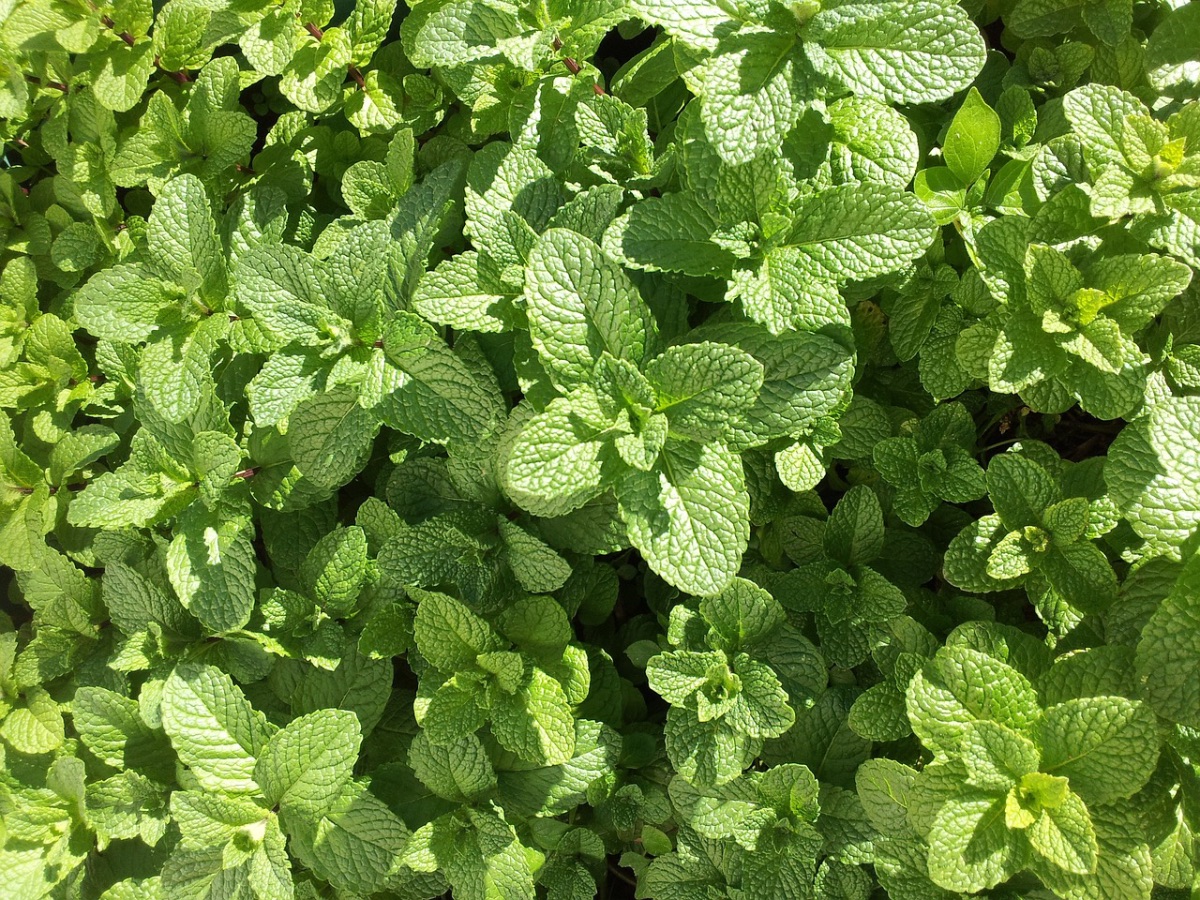 The Mint Family
Nearly all members of the mint (Lamiaceae) family — peppermint (Mentha piperita), spearmint (M. spicata or M. aquatica), lemon balm (Melissa officinalis), thyme (Thymus vulgaris), and catnip (Nepeta cataria) are non-toxic and generally well-tolerated by animals when used correctly. Fresh or dried mint leaves can be direct-fed or used to make a tea.  
Despite its reputation for exciting cats, catnip can help to calm both the nervous and digestive systems of animals (Puotinen, 1998). Similarly, peppermint and spearmint have been shown to aid in digestion, while lemon balm can ease anxiety, insomnia, and nausea (Puotinen, 1998). Note that mint grows rapidly and can quickly take over planting beds. Consider planting it in containers or separating it from other herbs.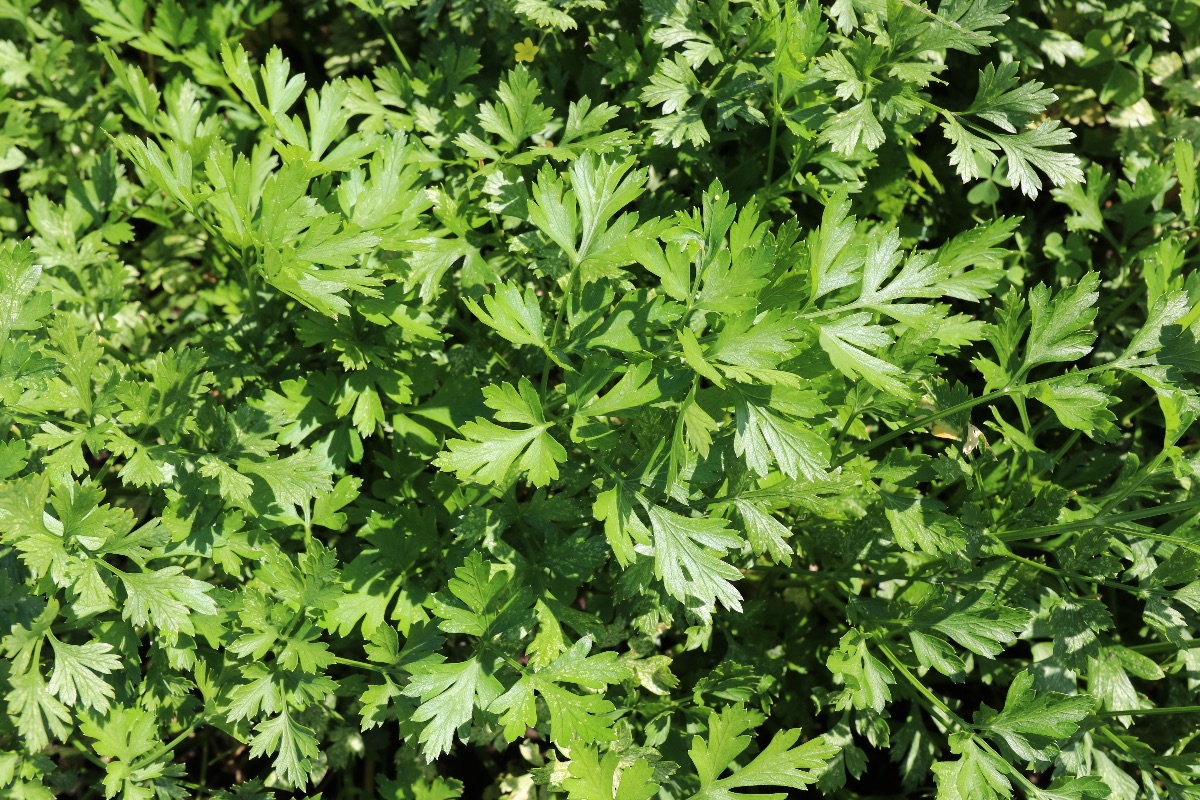 Culinary Herbs
Although similar in appearance to pet-safe dill, fennel (Foeniculum vulgare) is actually a member of the parsley family and can serve as a substitute for the (rare) 20 percent of cats who dislike catnip. Fennel works similarly to catnip in the digestive tract and is often preferred by dogs and cats who dislike "minty herbs" (Tilford & Wulff, 2009).
Once a lowly garnish, parsley (Petroselinum crispum) is rich in protein, fiber, vitamins, and trace minerals (Blarowski, 2017). It is known as an excellent diuretic, can help with gastric issues, may ease the inflammation of arthritis, and the highly nutritive stems can boost anemic animals (Tilford & Wulff, 2009). Both parsley and fennel are easy to grow.
Other Herbs
Additional pet-safe herbs include ginger (Zingiber officinale), burdock (Arctium lappa), and oregano (Origanum vulgare) (Blarowski, 2017).
Leafy Greens and Healthy Vegetables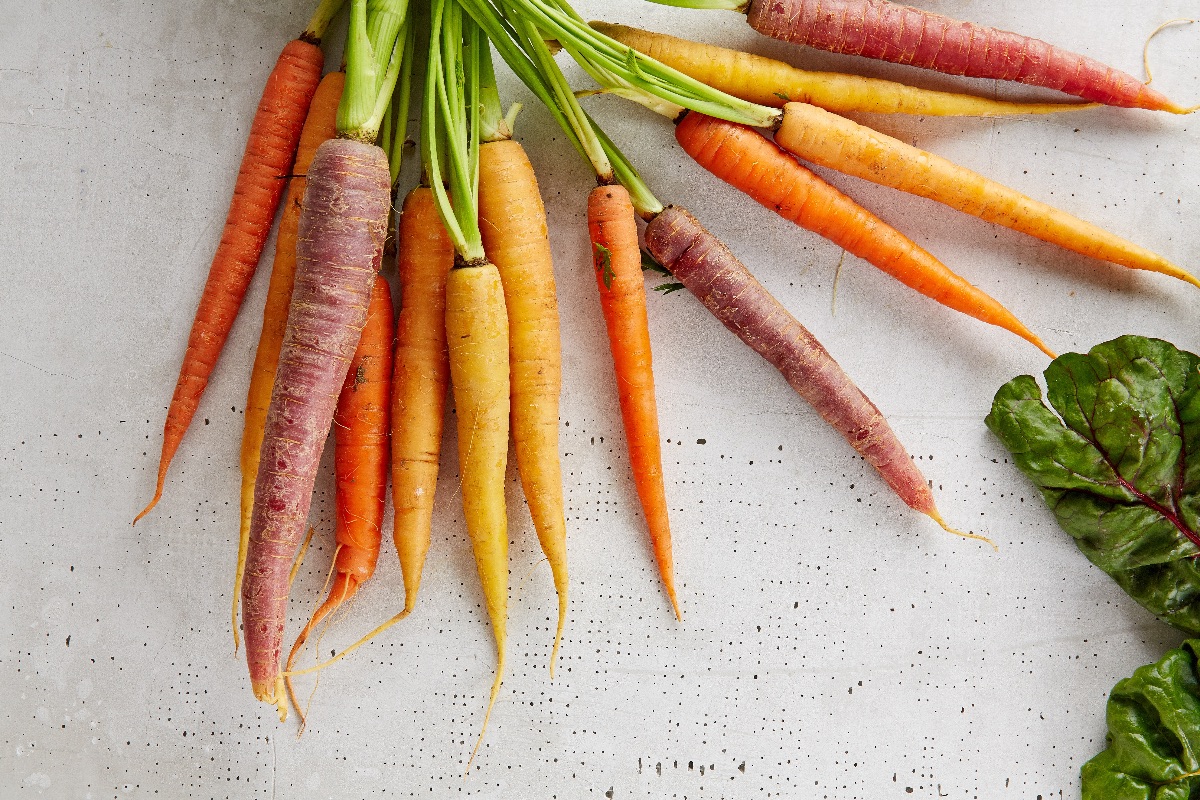 A variety of leafy greens and healthy vegetables can be added directly to our pets' food for health benefits, variety, and texture. When it comes to edible plants, carrots, parsnips, zucchini, cucumbers, celery, peas, sweet potatoes, broccoli, and green beans are safe for dogs and cats (Puotinen, 1998). Other pet-safe favorites include asparagus, cauliflower, blueberries, strawberries, lettuce, and spinach (Coulter, 2014).
Keep in mind that many of garden staples — including eggplant, garlic**, onions, potatoes, tomatoes, and mushrooms — are toxic to pets. Cooked potatoes and ripe tomatoes are acceptable in small amounts, but the roots, vines, foliage, and unripe fruit should never be consumed by dogs or cats (Coulter, 2014).
**While garlic has myriad herbal applications, the plant should never be consumed by animals.
When introducing new foods to your companion animals, be sure to go slow and consult your veterinarian as an upset stomach can occur. Note: Several common foods are toxic to animals. Be sure to conduct proper research before feeding human foods to your pets.
Backyard Flowers: The Good, the Bad, and the Toxic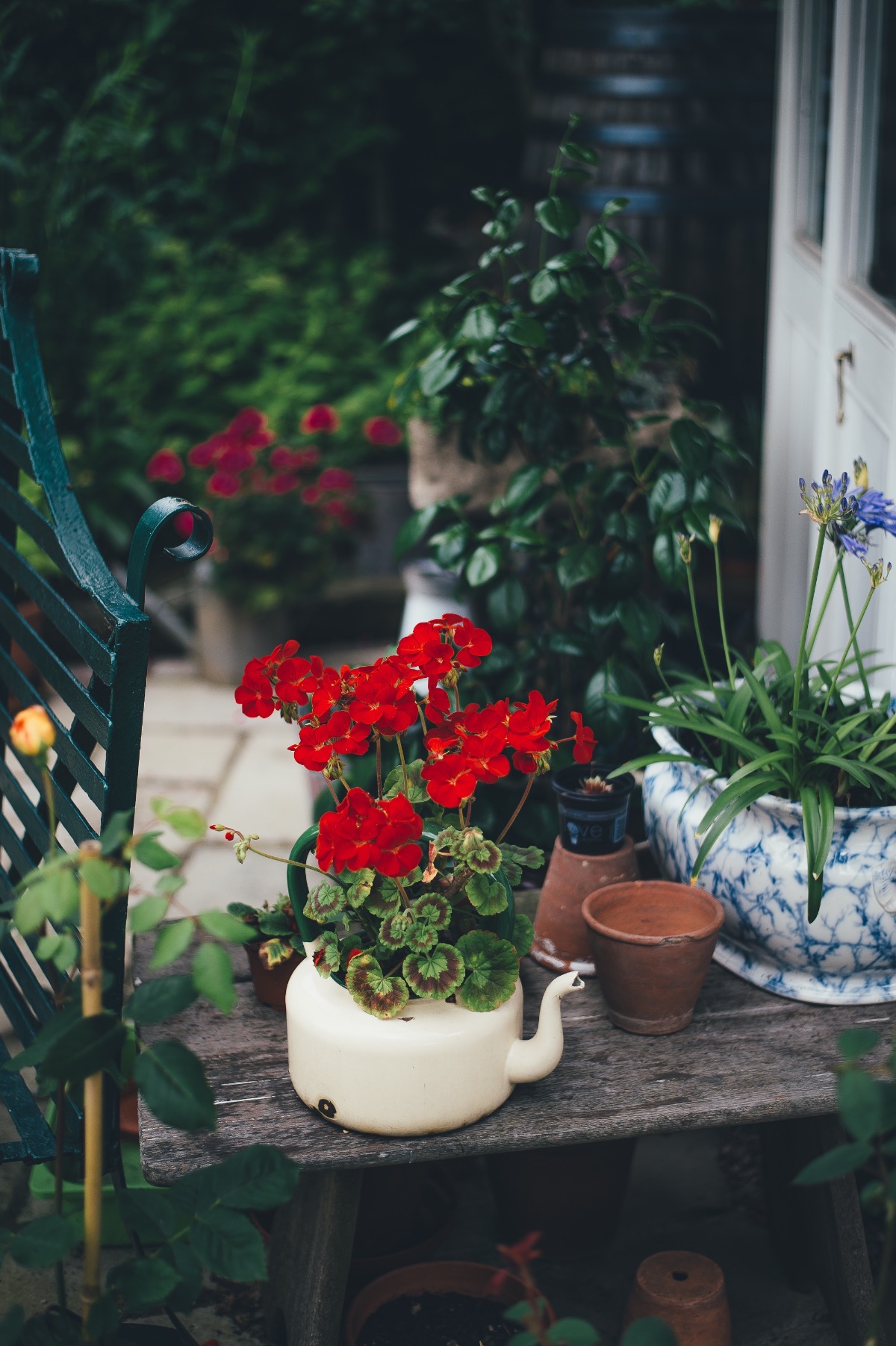 While we often plant flowers for their beauty and fragrance, we unwittingly bringing poisonous plants into our yard. The American Society for the Prevention of Cruelty to Animals (ASPCA), which maintains an extensive database of plants that are toxic and non-toxic to dogs and cats, pinpoints that countless well-known plants are hazardous to domestic animals.
It is not unusual to find poisonous flora like autumn crocus (Colchicum autumnale), azaleas and rhododendrons (Rhododendron spp.), English ivy (Hedera helix), and yew (Taxus spp.) in yards across the country. The bulbs of spring staples like tulips (Tulipa spp.); daffodils, jonquils, and narcissus (Narcissus spp.), as well as amaryllis (Amaryllis spp.), are also toxic to dogs and cats. Most lilies, even as cut flowers, are toxic to cats and can be life-threatening, so they are best avoided altogether if you have feline friends (American Society for the Prevention of Cruelty to Animals, (n.d.a.).
While containers, raised beds, and gates can help keep curious critters away from problematic plants, if your pets are particularly nosey, it is best to stick with pet-safe picks such as African violets (Saintpaulias), alyssum (Lobularia maritima), snapdragon (Antirrhinum majus), hibiscus (Hibiscus), impatiens (Impatiens), pansies (Viola x wittrockiana), petunias (Petunia), and sweet potato vine (Ipomoea batatas).
Don't forget the wonderful Asteraceae family that includes aster (Aster), blue-eyed or African daisy (Arctotis stoechadifolia), sunflowers (Helianthus annuus), zinnia (Zinnia elegans), marigolds (Tagetes), cornflower also known as bachelor's button (Centaurea cyanus), and other backyard champions which are beautiful and safe for companion animals (Southern Living, n.d.).
The Best and Worst Indoor Plants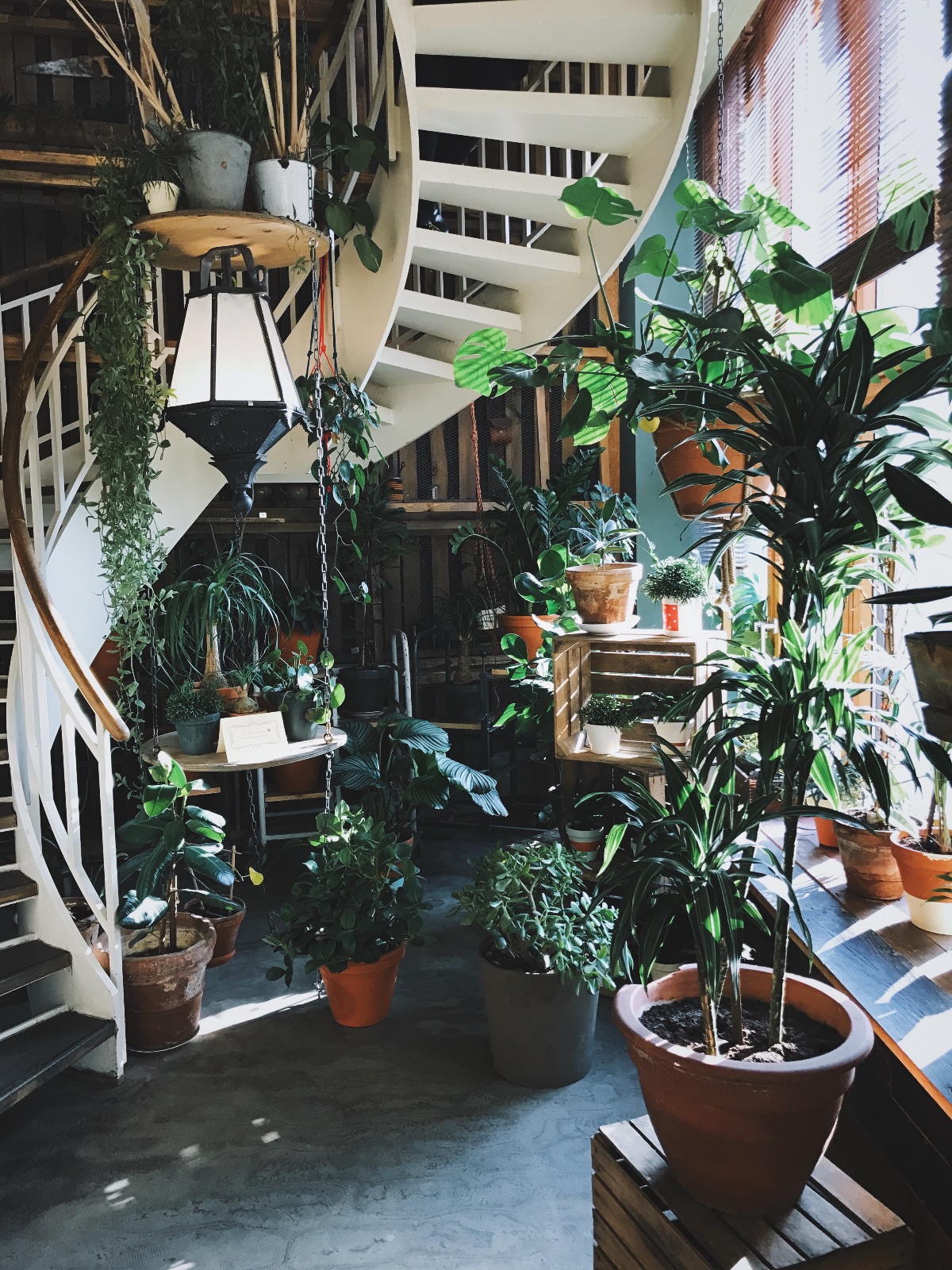 Houseplants add so much to our indoor spaces such as color, texture, and oxygen, but unfortunately, many common houseplants are poisonous to pets. Maintaining pet-safe plants indoors offers peace of mind as lots of animals — especially cats, kittens, and puppies — like to nibble.
The classic spider plant (Chlorophytum comosum) is easy to grow, air purifying, and safe for dogs and cats. True ferns, including Boston fern (Nephrolepis exaltata) and asparagus fern (Asparagus densiflorus cv sprengeri) are also non-toxic and make great hanging plants (Wong, 2016).
The majority of plants in the Palmae family are non-toxic to dogs and cats and easy to maintain. Look for ponytail palm (Beaucarnea recurvata), cane palm (Dypsis lutescen), paradise palm (Howea forsteriana), and the ubiquitous parlor/bamboo palm (Chamaedorea elegans) (ASPCA, n.d.a.). However, despite the name, sago palm (Cycas revolute) is NOT a true palm and is toxic to domestic animals (American Society for the Prevention of Cruelty to Animals, (n.d.b.).
Two of the most popular houseplants, pothos (Epipremnum aureum) and philodendron (Philodendron bipennifolium), are also highly toxic and harmful if ingested by dogs and cats. If you have these at home, be sure to move them to a high shelf, out of reach, or take them to work to be safe.
Numerous people are saddened to learn that holiday favorite, the poinsettia (Euphorbia pulcherrima), is toxic to their four-legged friends. However, the equally cheerful Christmas cactus (Schlumbergera bridgesii) is safe. And, if you enjoy a bright red bloom, you can also opt for a bromeliad (Bromeliaceae), which is pet-safe as well.
Aloe vera is a favorite herb and houseplant; however, the plant is toxic and should not be eaten by dogs or cats. The gel-like juice of the inner leaves can be used topically on animals for skin irritation or wounds, and, although bitter, it is generally considered safe for internal and external use in dogs and cats, but do not let them chew directly on the leaves or stalks of this plant (Tilford & Wulff, 2009).
Remember animals are smart and inquisitive. Cats are exceptionally curious, and they often investigate plants even if they are not looking for a snack. If you know your dog or cat loves to check out your houseplants, keep some safe options like catnip or wheatgrass (Thinopyrum intermedium) available for them to explore.  
Download Our Free Herbs For Animals Chart!
Herbalism is for everyone – including your furry friends! Herbs can be a wonderful addition to your pet's meal plan and first aid kit, and the best news is that they can be used safely and effectively to support your pet's health.
Click Here to Download Your FREE Chart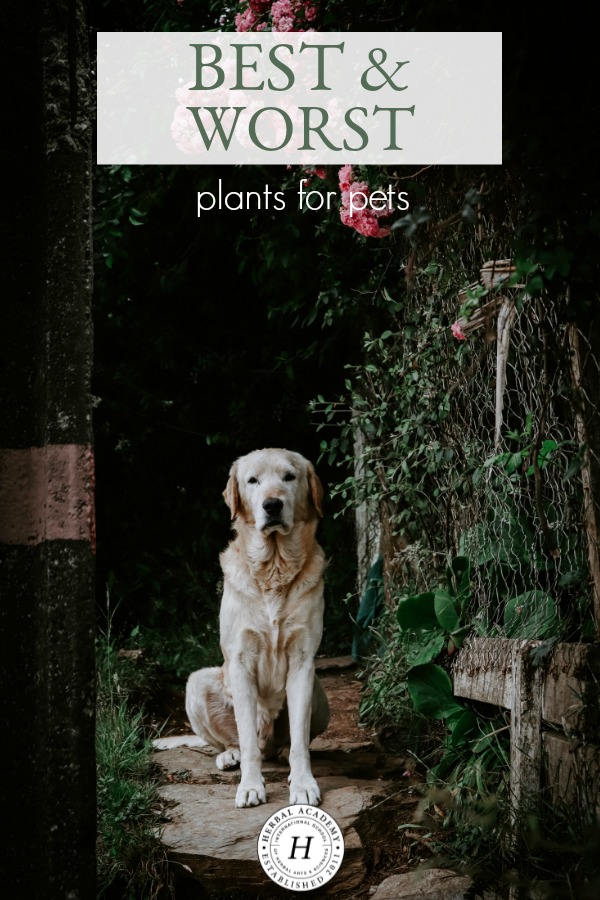 REFERENCES:
American Society for the Prevention of Cruelty to Animals. (n.d.a.). Seventeen plants poisonous to pets [Online Article]. Retrieved from https://www.aspcapro.org/resource/shelter-health-poison-control/17-plants-poisonous-pets
American Society for the Prevention of Cruelty to Animals. (n.d.b.). Toxic and non-toxic plants: Sago palm. [Online Article]. Retrieved from https://www.aspca.org/pet-care/animal-poison-control/toxic-and-non-toxic-plants/sago-palm
Blarowski, Z. (2017). 12 herbs to grow for your pets. [Online Article]. Retrieved from https://www.care2.com/greenliving/12-herbs-to-grow-for-your-pets.html
Coulter, C. (2014). How to grow a pet-friendly vegetable garden. [Online Article]. Retrieved from https://www.babble.com/pets/how-to-grow-a-pet-friendly-vegetable-garden/
Darrisaw, M. (n.d.) Southern Living. (n.d.). Best and worst flowers to plant for a pet-friendly garden. [Online Article]. Retrieved from https://www.southernliving.com/garden/flowers/pet-friendly-plants
Mountain Rose Herbs. (2014). Basic botany: Sunflower family. [Online Article]. Retrieved from https://blog.mountainroseherbs.com/basic-botany-sunflower-family.
Puotinen, C.J. (1998). The encyclopedia of natural pet care. New Canaan, CT: Keats Publishing.
Shojai, A. (2016). New choices in natural healing for dogs and cats. Furry Muse Publishing with Rodale Inc.
Tilford, G. & Wulff, M. (2009). Herbs for pets: The natural way to enhance your pet's life (2nd ed.). Irvine, CA: Lumina Media.
Wong, K. (2016). The Best Low-Maintenance, Pet-Friendly Houseplants. Retrieved from https://lifehacker.com/the-best-low-maintenance-pet-friendly-houseplants-1773512170