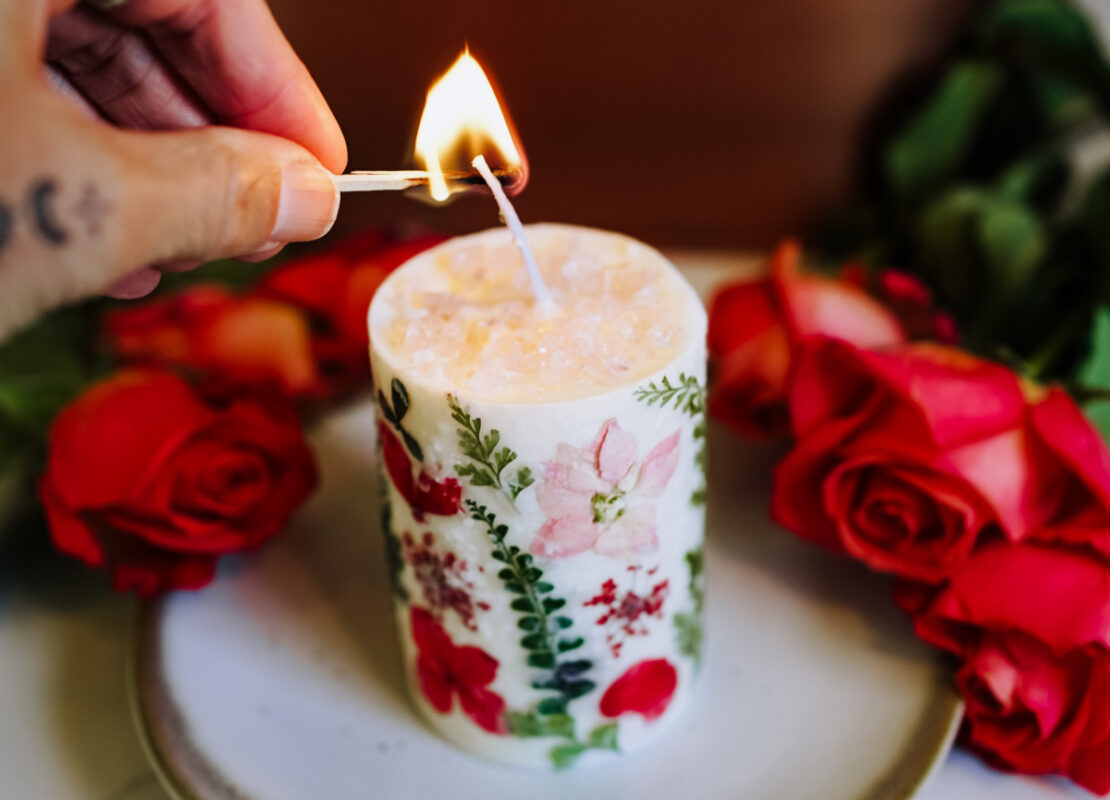 Herbal Aphrodisiac Candle: The Perfect DIY Project For a Romantic Evening
You know the saying "love is in the air," and the feel of a palpable swirling energy, the kind that makes you feel exhilarated? February shines a spotlight on love and as the month bursts with store-bought flowers, chocolate, and heart-shaped trinkets, let it also be a time to reconnect. A reminder to yourself or to your partner how special love can be. As we celebrate love and the joy it brings, much like any notable event in life, we can turn to herbs to enhance that feeling. A simple, yet powerful DIY to try this February is an herbal aphrodisiac candle. Turn up the passion and light a fire with this handmade, sensually scented candle. You're going to love it!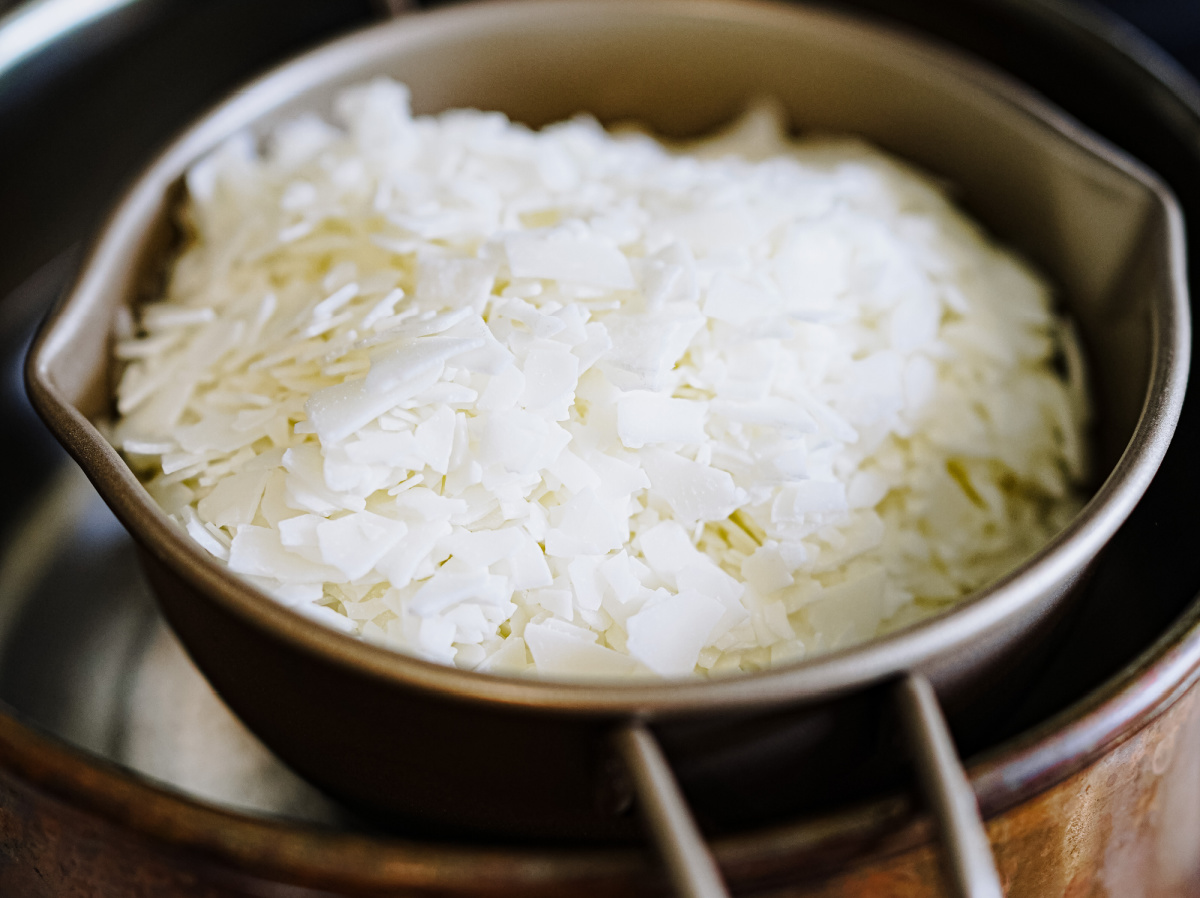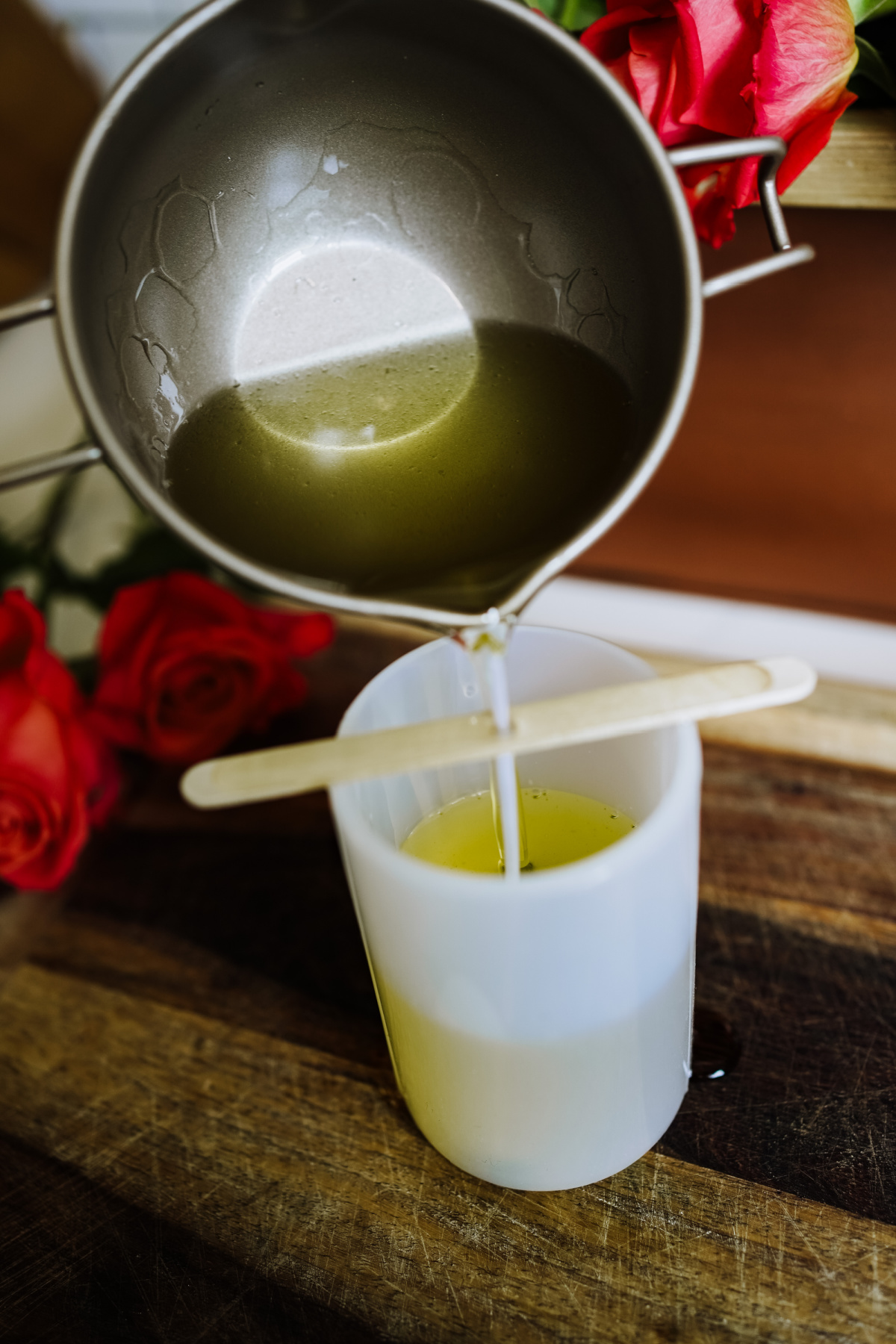 Aphrodisiac: What It Means
The term for such an elusive feeling dates back centuries. Many cultures around the world have their go-to aphrodisiac favorites. Oysters and chocolate, anyone? It is fascinating to read the history and lore of some of these practices. 
By definition, an aphrodisiac is a food, spice, or drink that stimulates desire. Some aphrodisiacs may be less obvious than others. For instance, the Romans worshiped the apple as an aphrodisiac (Merriam-Webster, 2019). The aphrodisiac candle recipe below is a little more detailed than just eating a juicy red apple, however, there are only two main ingredients needed to make and set the mood—soy wax and select essential oil scents. 
Desire starts with a triggering response in the brain. The physiological reactions can then be influenced by many other factors, but the neurological responses to olfactory stimuli can increase arousal (Calabro, 2019). Scent can be a catalyst to desire and has been used successfully for years to enhance a feeling through smell. Just ask the billion-dollar perfume and candle industries!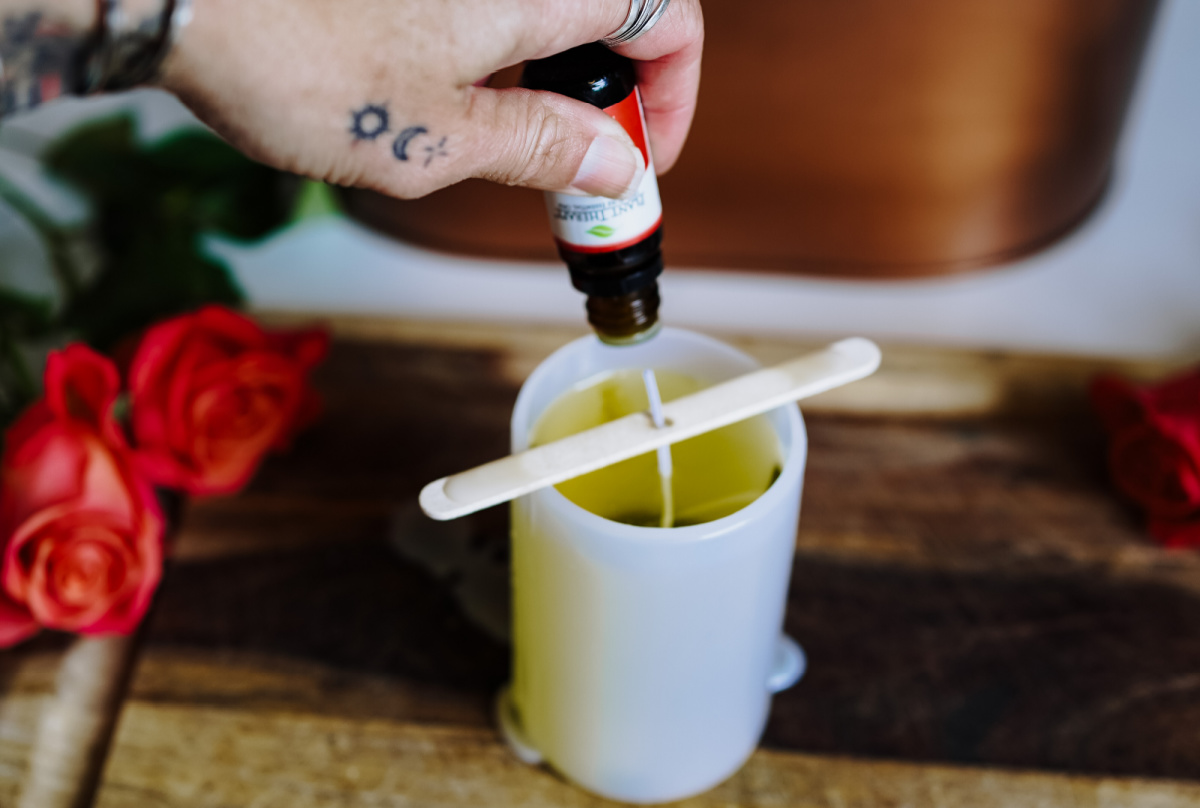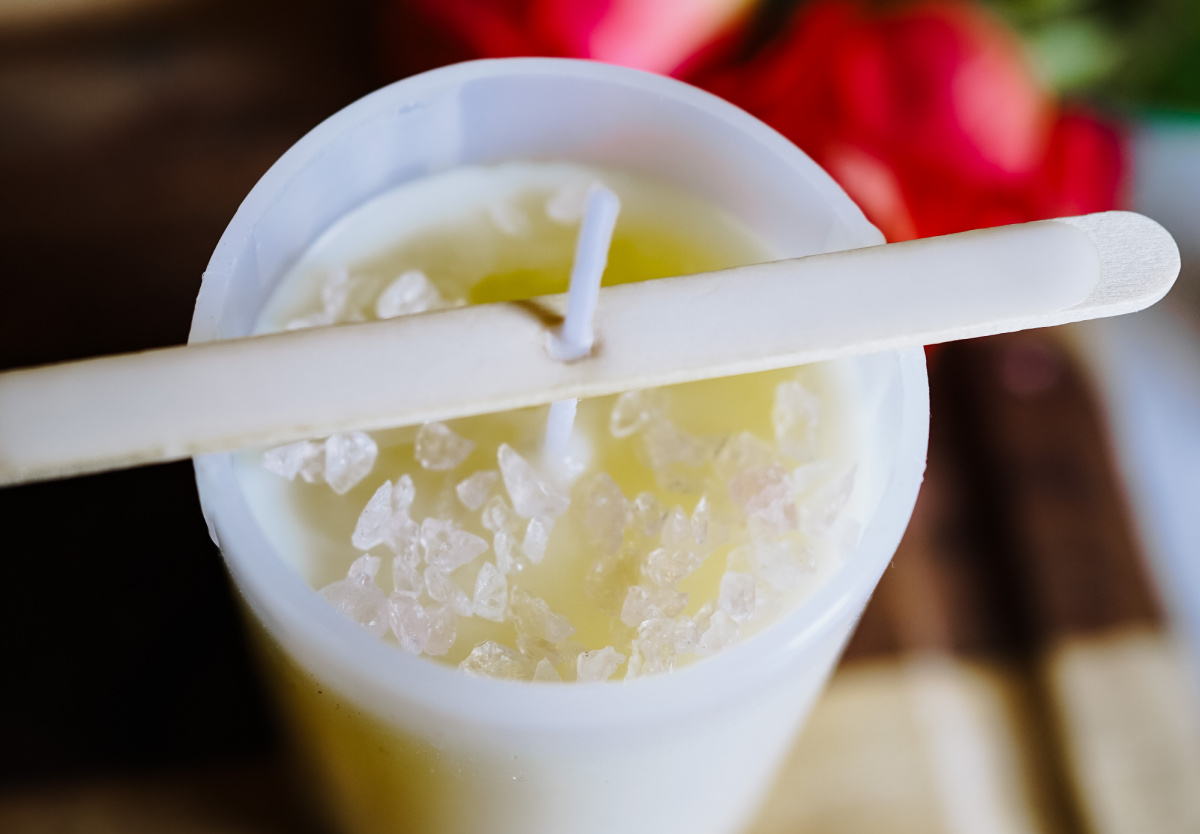 Science-Backed Smells To Enhance Desire
If asked to guess what scents promote and stimulate desire, a first guess might be rose. If love and intimacy had a mascot, the rose would be it. However, interestingly enough, there are other scents that stimulate a stronger response when considering aphrodisiacs. 
A fascinating study conducted by Alan R. Hirsch, M.D., F.A.C.P., and Jason J. Gruss looked at the sexual response to olfactory stimuli. Based on clinical observations, the authors concluded that the combined odor of lavender and pumpkin pie had the greatest effect, increasing median penile-blood flow by 40 percent (Hirsch & Gruss, 2014). Pumpkin pie! Who would have known? 
Other notable scents that can get you in the mood are: patchouli, jasmine, sandalwood, orange, ylang ylang, vanilla, and cinnamon, to name a few. Numerous studies have shown that these scents can stimulate an aphrodisiac response by calming or uplifting the nervous system and increasing blood flow and sexual function  (Serras, 2019). 
In addition to and maybe even more important than stimulating a response, most of these scents also have the ability to lower stress and anxiety, with these mood-altering benefits making it easier for someone to positively embrace the moment. Melting these delicious smells into a homemade candle is a perfect way to tap into the power of smell and desire.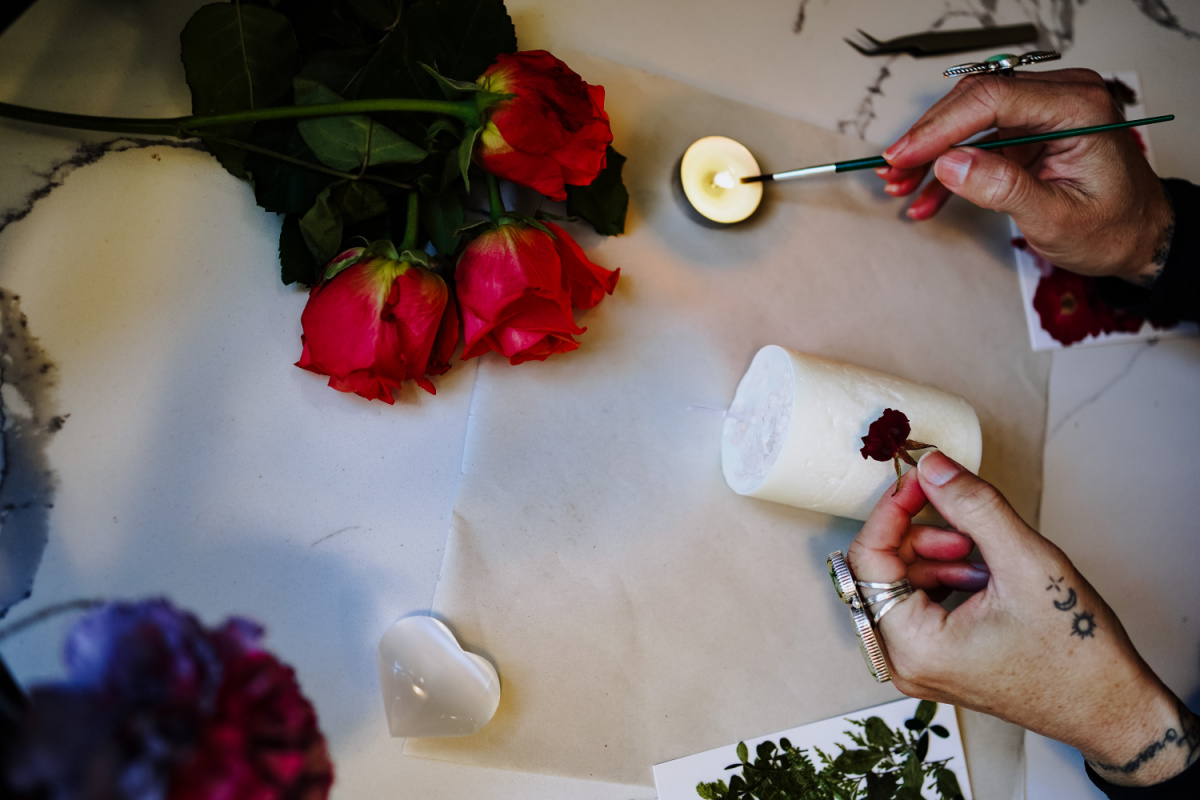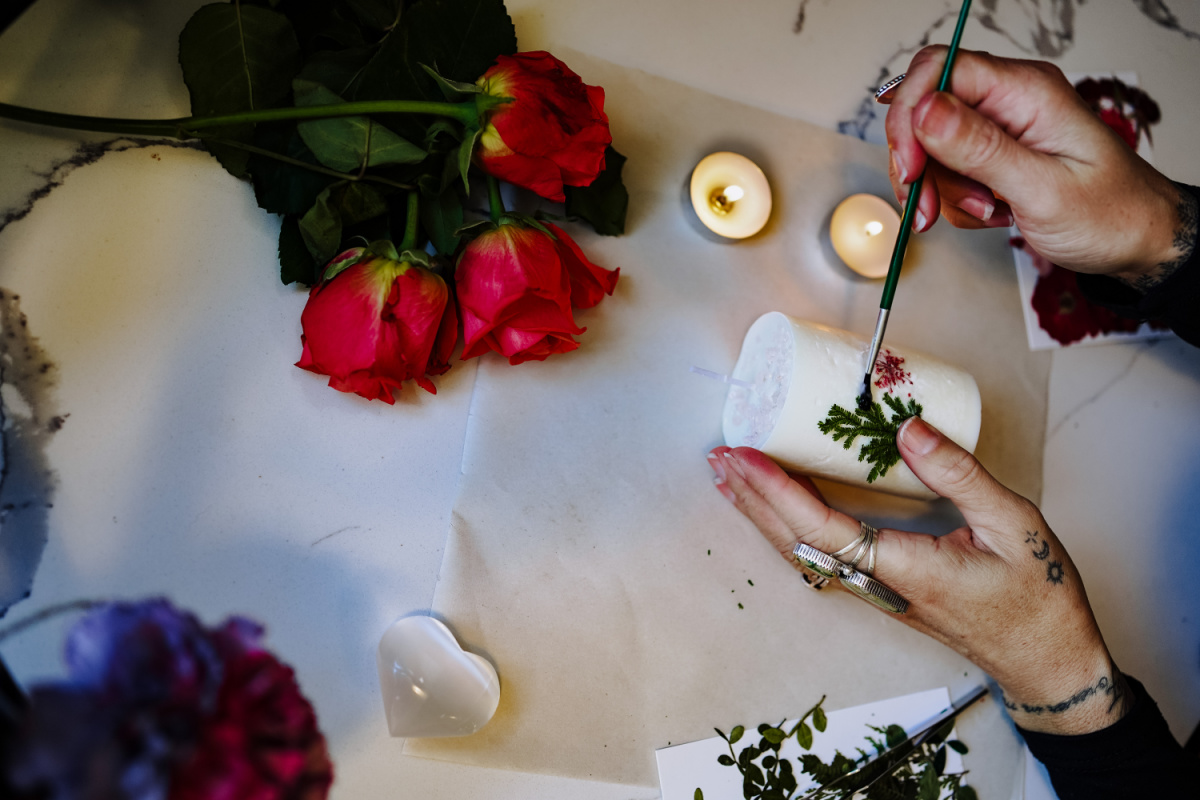 No Ordinary Candle 
The woodsy notes in this blend lay a warm foundation as the sweet, lingering floral smells come through with each inhalation. As the flame burns, the room will fill with an enticing scent. This DIY aphrodisiac candle is the perfect addition to set the mood. 
The essential oil blend in this DIY candle was created by a favorite oil company—Plant Therapy. They offer 100% pure, certified organic oils and create blends that pull together all the benefits each plant has to offer. You can recreate this blend by using a combination of ylang ylang (Cananga odorata), patchouli (Pogostemon cablin), sweet orange (Citrus sinensis), lavender (Lavandula angustifolia), sandalwood (Santalum spicatum), and jasmine (Jasminum sambac) in a total amount of 60 drops or find the bottle used in this recipe here. 
What's an herbal-inspired candle without a little extra flair? To really set the mood and create something unique, add the ultimate love stone, rose quartz! This light pink stone is said to strengthen love, passion, romance, and positivity (Frazier, 2017). A few stones on top is the perfect "icing on the cake."
Such a special candle needs an extra special look and feel. Adding dried pressed flowers is a beautiful way to make your candle feel one of a kind. It is an easy process and a DIY you can use for future projects and gifts. Get in the mood with this DIY herbal candle!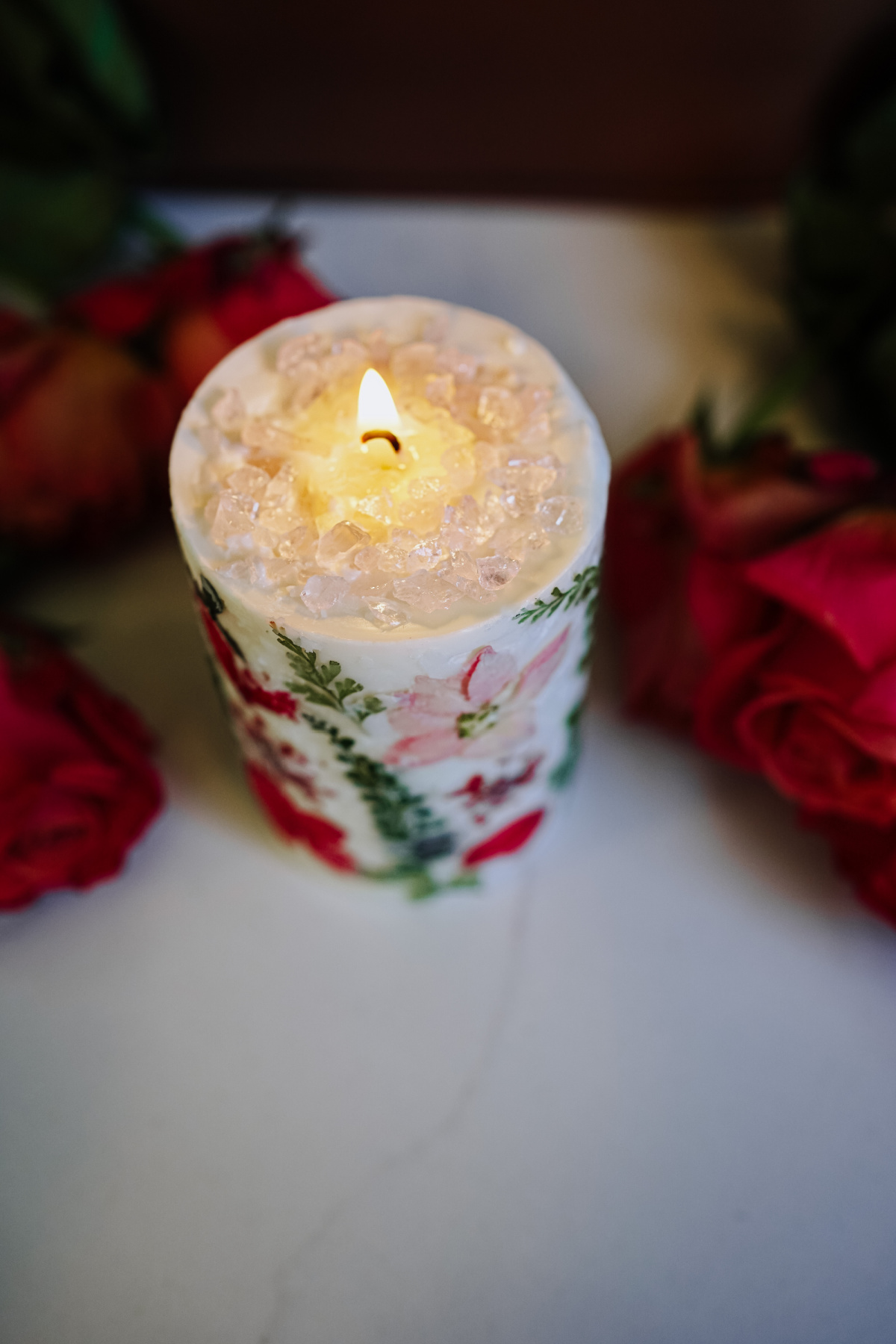 Herbal Aphrodisiac Candle
Turn up the heat on passion and create a candle to get you in the mood by using aphrodisiac scents. 
Ingredients
2 cups soy wax
60 drops Plant Therapy's sensual essential oil blend (or use a combination of 60 drops total of the individual oils as indicated above)
1 tablespoon loose rose quartz stone (optional)
Dried pressed flowers
Directions
Add soy wax to a double boiler. Turn heat on medium. 
Allow the wax to melt completely into a liquid form. 
While the wax is melting, set up your candle mold. 
Place a wick into the mold. Securing it with either a clothespin or included wick holder in a candle kit (find the one I use here)
Turn off heat. Pour hot wax into silicone mold. 
Add in essential oil drops to the hot wax liquid and give a quick stir.
Allow the candle to cool and harden. 
If you want to add a special touch like rose quartz stones to the top, you will need to place the stones just before the candle fully hardens. Adding them too soon will cause the stone to drop to the bottom of the liquid. The sweet spot for adding is when the candle is about to turn white in the hardening process, but isn't all the way there. 
To add an herbal touch that gives your candle a botanical appeal, add dried, pressed flowers to the outside of the candle. To add pressed flowers to the outside of the candle:
Once the candle has fully dried and hardened, remove it from the silicone mold. 
Using a tea light candle and paintbrush, dip the paintbrush into the melted center wax of the tea light. 
Using the hot wax from the tea light, lightly brush it onto the pressed flower. 
The pressed flower will then adhere to the candle when the wax dries. The wax dries rather quickly, therefore you will want to have a couple of tea lights lit and work quickly. The end result looks beautiful!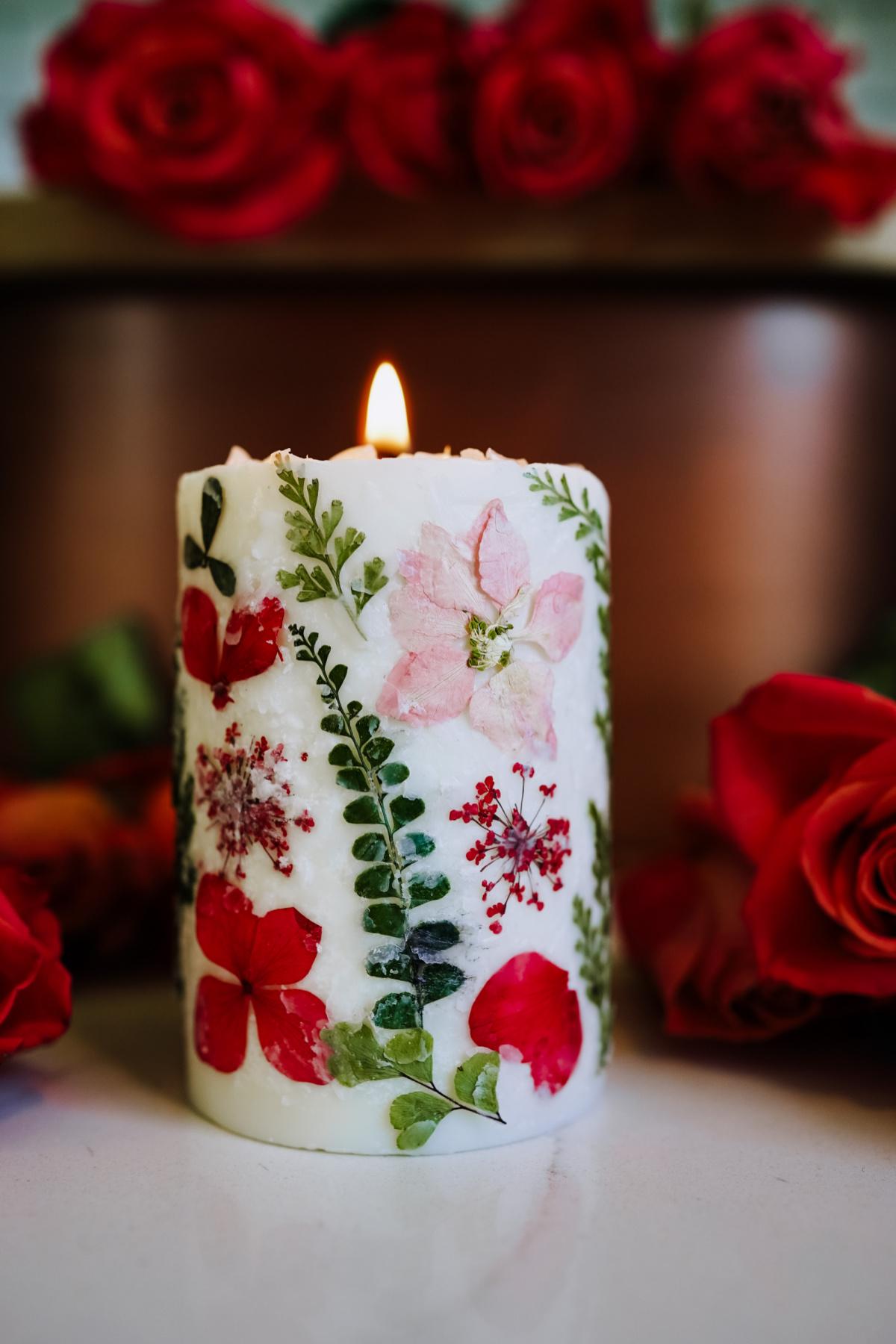 In Closing, 
That magic feeling of love and desire should be celebrated. When we take the time to create something special, something to enhance a feeling, we are honoring the importance of what that feeling is. The world needs more love and light, so let's start by lighting the fire of passion with this DIY herbal aphrodisiac candle to get you in the mood!
For more aphrodisiac recipes, see:
An Irresistible Herbal Aphrodisiac Recipe for Valentine's Day: Cleopatra's Love Bites
Herbal Aphrodisiacs: What They Are & How to Use Them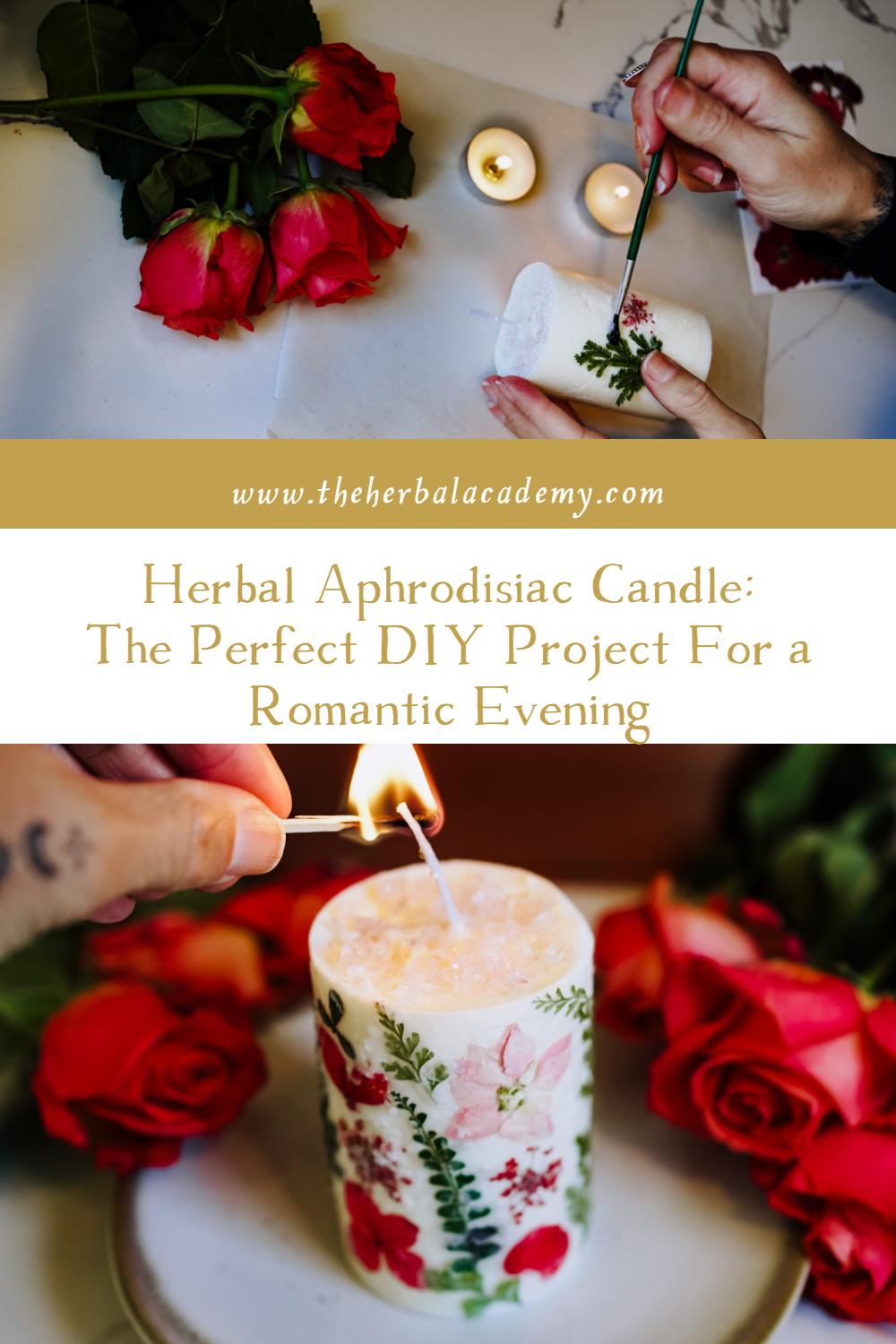 REFERENCES
Calabrò, R. S., Cacciola, A., Bruschetta, D., Milardi, D., Quattrini, F., Sciarrone, F., la Rosa, G., Bramanti, P., & Anastasi, G. (2019). Neuroanatomy and function of human sexual behavior: A neglected or unknown issue?. Brain and Behavior, 9(12), e01389. https://doi.org/10.1002/brb3.1389
Frazier, K. (2017). Crystals for beginners: The guide to get started with the healing power of crystals. Althea Press. 
Hirsch, A. R., & Gruss, J. J., (2014, March 3). Human Male Sexual Response to Olfactory Stimuli | American Academy of Neurological and Orthopaedic Surgeons.  American Academy of Neurological and Orthopaedic Surgeons. https://aanos.org/human-male-sexual-response-to-olfactory-stimuli/
Serras, L. (2019, July 18). 15 Evidence-Based Aphrodisiac Scents to Improve Date Night. FrangranceX. https://www.fragrancex.com/blog/aphrodisiac-scents/
Definition of APHRODISIAC. (2019). Merriam-Webster.com. https://www.merriam-webster.com/dictionary/aphrodisiac