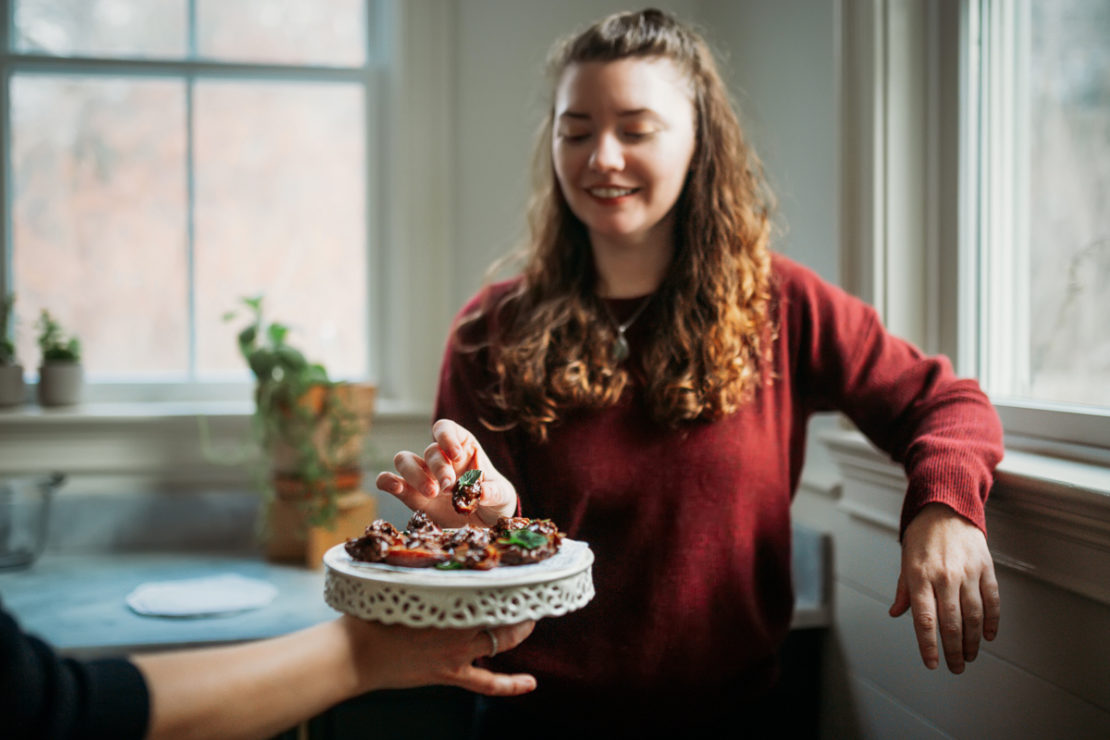 An Irresistible Herbal Aphrodisiac Recipe for Valentine's Day: Cleopatra's Love Bites
With Valentine's Day quickly approaching, you may be scrolling page after page on Pinterest for date night dinner menus, gift ideas for that special someone, and new ways to spice things up for your romantic night out (or in!). While we may not have ALL the answers to your browsing history questions, we do have some absolutely certain ways that will surely arouse your senses and your intimacy levels this Valentine's Day! Herbal aphrodisiac recipes.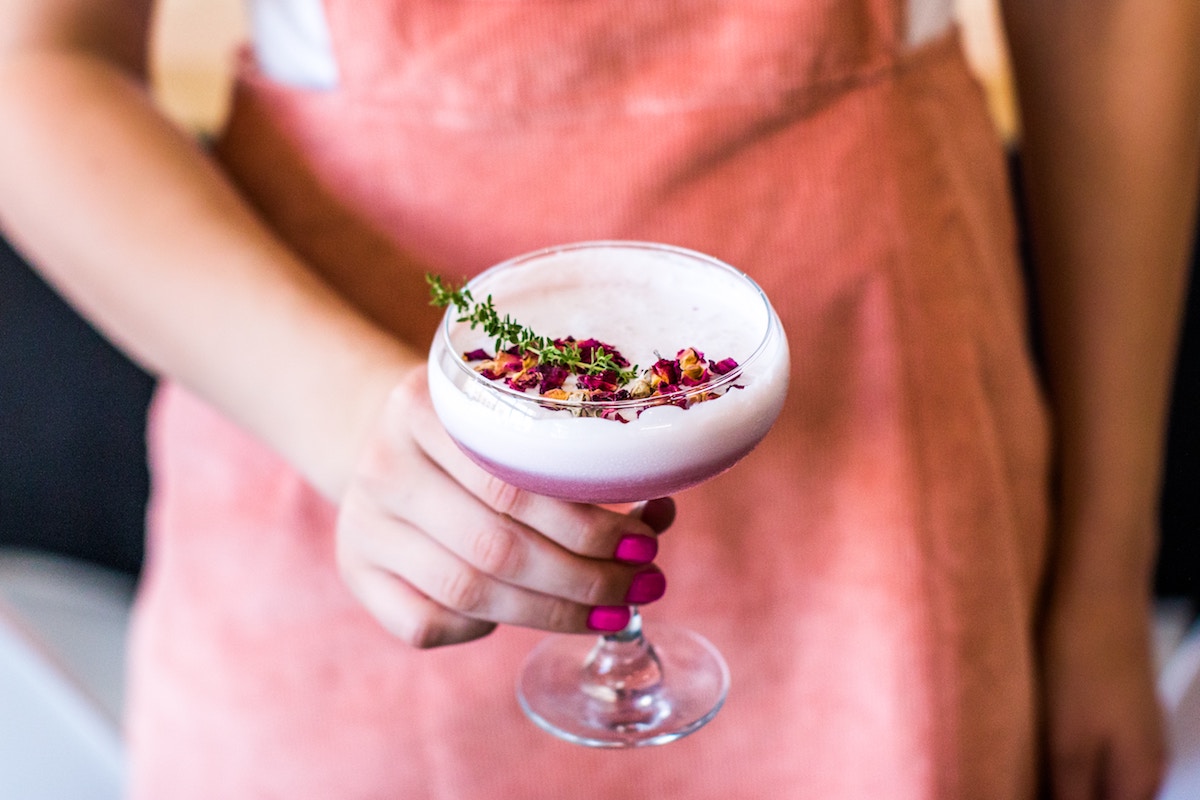 Herbal Aphrodisiac Recipes for Valentine's Day
Herbal aphrodisiacs have the ability to relax the body, open the mind, and stimulate the nerves. They often trigger feelings of love with that special someone, even when that special someone is you! The use of these timeless herbs goes back centuries and transcends cultures across the globe due to their ability to enhance, arouse, excite passion, and help one openness to intimacy.
Aphrodisiac herbs work to stir the senses not only through their actions in the body but also through their scents and tastes—and sometimes even by the way they feel! While each individual responds to different stimuli, it's through experimentation that we find the things we prefer.
Today we are sharing a recipe for Cleopatra's Love Bites that are packed full of herbal aphrodisiacs. Yes, you read that right. Legend has it that the famous Egyptian queen used aphrodisiacs regularly, whether it was in the form of tantalizing food, sensual body care, or stimulating herbal preparations, and these love bites are the perfect way to embody Cleopatra's love for love this Valentine's Day!
Before we get to the recipe below, we'd like to talk about some herbal aphrodisiacs that you'll find in this recipe as well as why they're so special!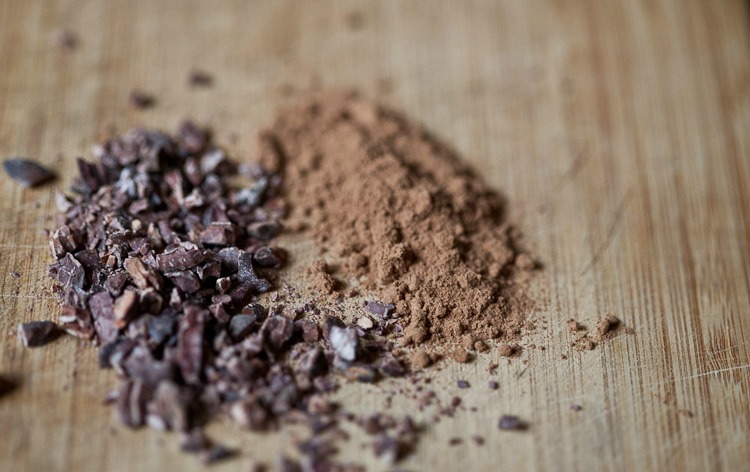 Cacao (Theobroma cacao)
Cacao is a bitter herb and makes a welcome addition to many herbal aphrodisiac recipes. Cacao was a revered plant in ancient Central and South American cultures and was primarily used for its stimulating aphrodisiac qualities. Rich in polyphenols, cacao has benefits for the vasculature of the cardiovascular system, ameliorates oxidative damage, and improves circulation in the brain (Sokolov et al., 2013) and the genitals, and is believed to decrease the risk of cardiovascular disease (Hooper et al., 2012), which can negatively affect cardiovascular function and, therefore, sexual function.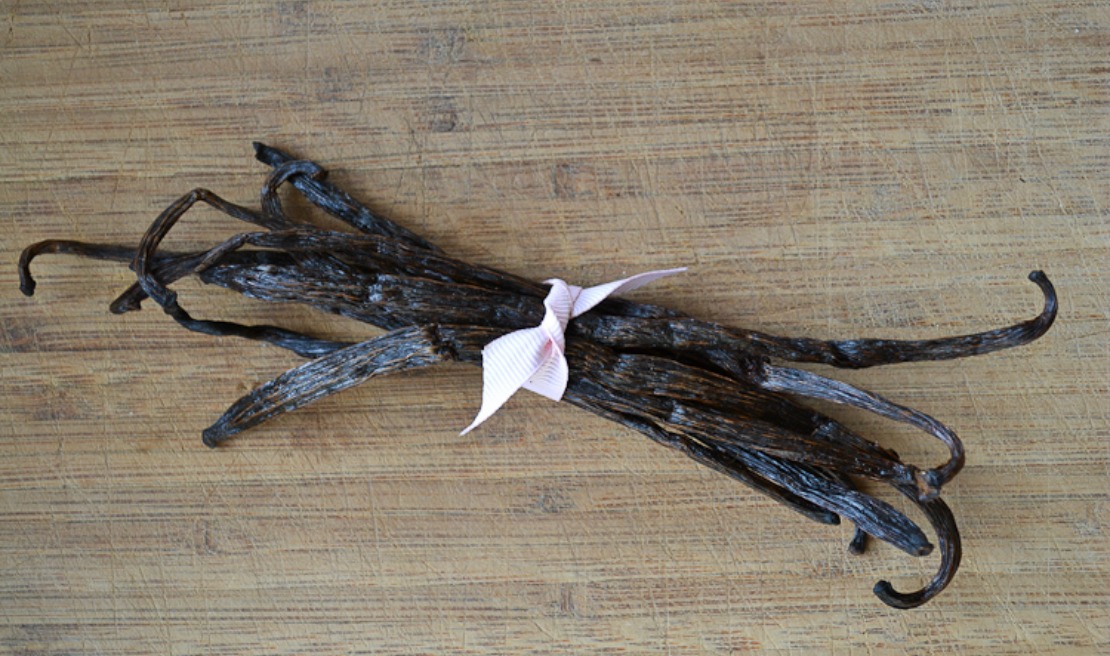 Vanilla (Vanilla planifolia)
Smooth, creamy, deep, rich, sweet, and sensual are all words used to describe the flavor of vanilla. Even the genus name Vanilla is derived from the Latin name vaina, which has some pretty suggestive names based on the shape of the flower. The Mayan and Aztec peoples were among the first cultures to use vanilla, which they often added to their cacao drinks (Lubinsky et al., 2008). The aphrodisiac qualities of vanilla are due to its aromatic constituents, which are said to act as a relaxant for anger, tension, irritability, and stress and have also been shown to improve blood flow to the nether regions (Hirsch & Gruss, 2014)!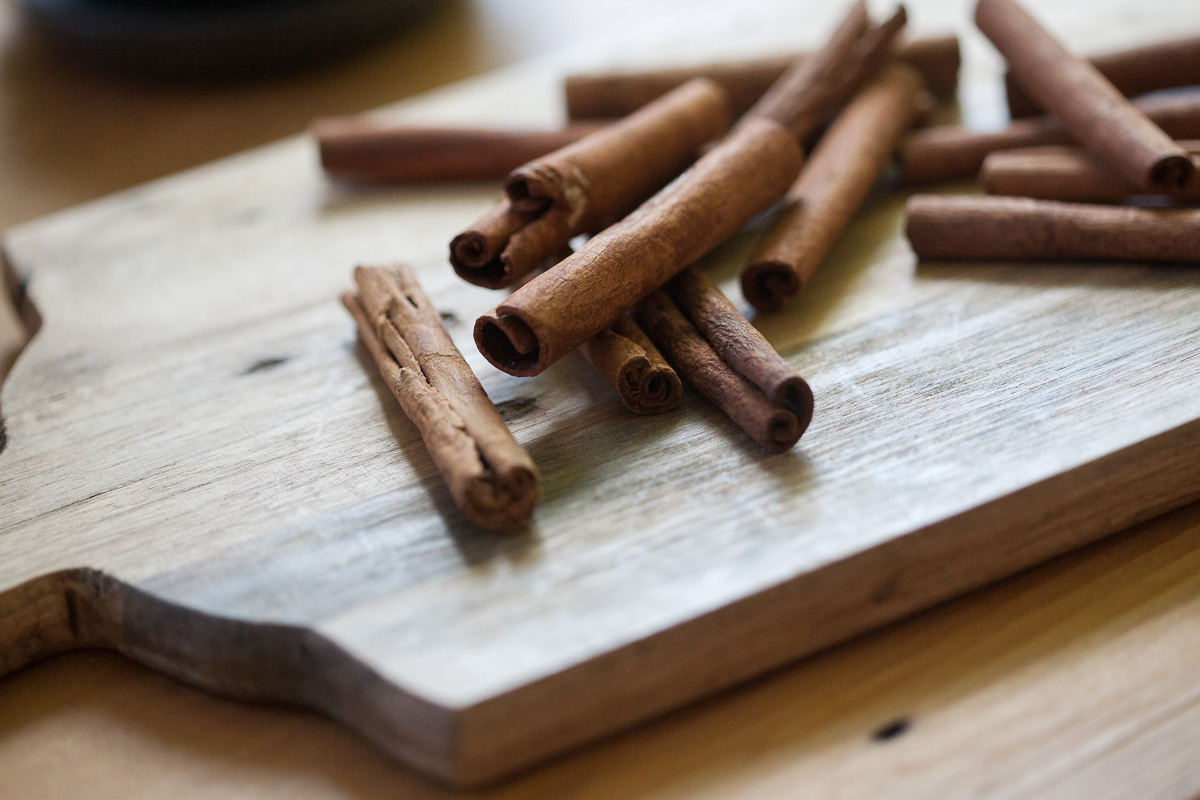 Cinnamon (Cinnamomum spp.)
Cinnamon's warming, relaxing properties come to mind when used as an herbal aphrodisiac, as it helps to promote blood flow to the skin and peripheral tissues and provides an uplifting, mildly stimulating energy. Cinnamon is generally considered more stimulating than relaxing, but it can also have a mildly relaxing effect. Like all digestive carminatives, which help to relax the gastrointestinal tract and smooth muscle, cinnamon can help cue the whole body to let go just a little bit more! Using cinnamon in aphrodisiac recipes is a good idea also for its warming energy and pleasant taste, which can help to balance other herbs both energetically and on the palate.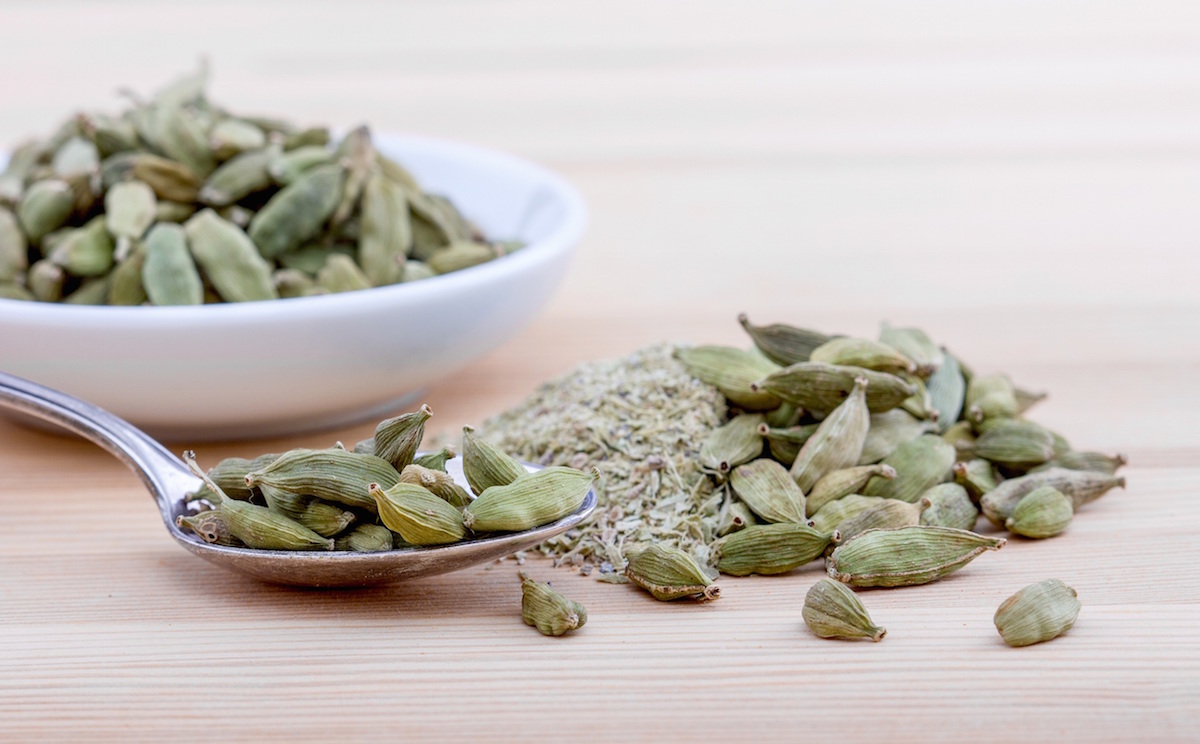 Cardamom (Elettaria cardamomum)
Cardamom is widely used as a culinary spice in Middle Eastern, Southeast Asian, and (perhaps surprisingly!) Scandinavian cooking, and it is among the world's most expensive spices on a weight per pound basis! Fortunately, a little of this potent powerhouse goes a long way! As a digestive ally, cardamom can help to restore the appetite, and it may be useful to restore your other appetites, as well! Its dispersive nature allows energy to move more freely through the body, and it has a long tradition of use as an aphrodisiac. In Ayurveda, cardamom has the action of vajikarana, or increasing sexual potency and overall virility (Pole, 2012).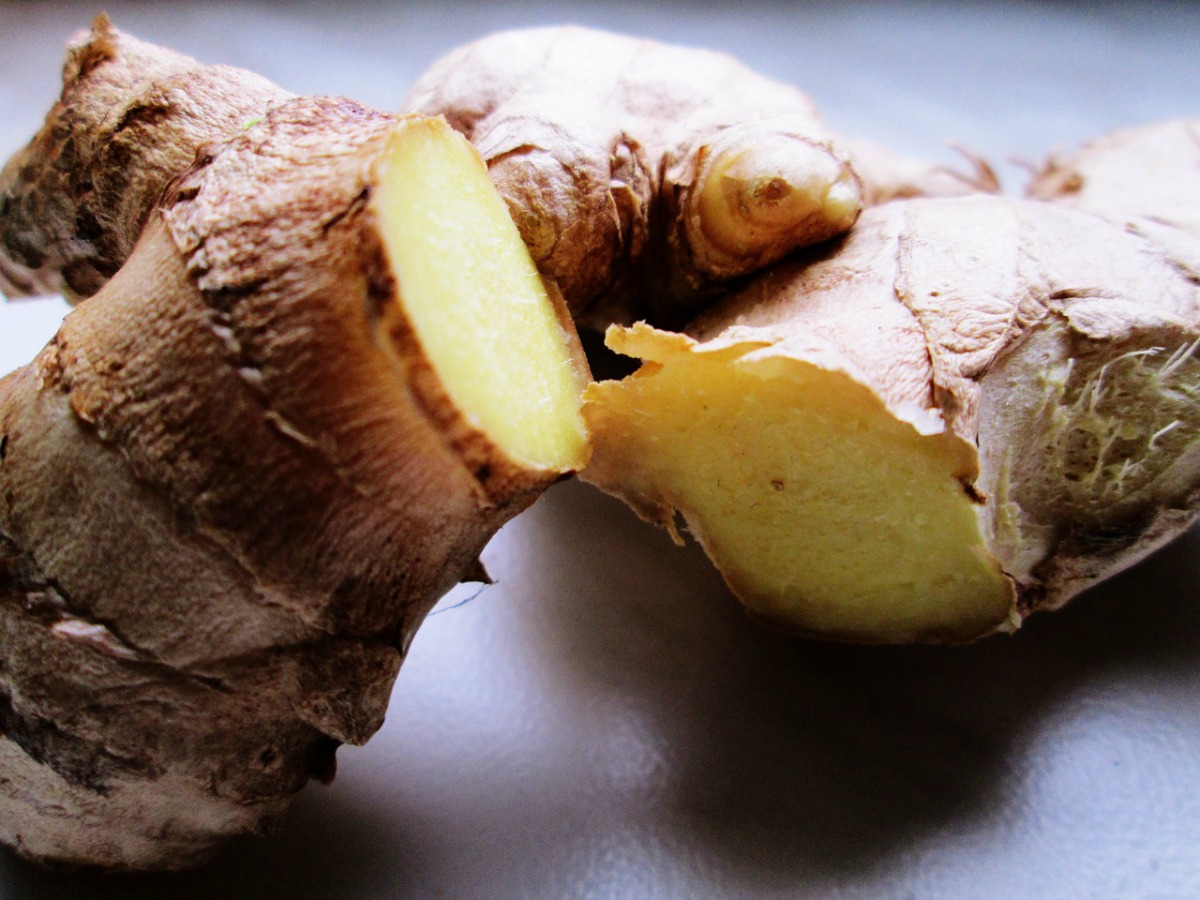 Ginger (Zingiber officinale)
Ginger is a fiery, warming herb that stimulates circulation and energy, enhancing the "fire" in the body that invigorates the reproductive system, and is often used when impotence is an issue due to the lack of vital heat in the body (Gladstar, 2001; McIntyre, 1996; Holmes, 1997). While there is no clinical evidence that ginger directly stimulates erectile function, it does seem to have generally protective cardiovascular effects (Bode & Dong, 2011), making it a helpful herb to disperse stagnation, improve blood flow, and provide stimulating energy. Don't skip this herb on Valentine's Day!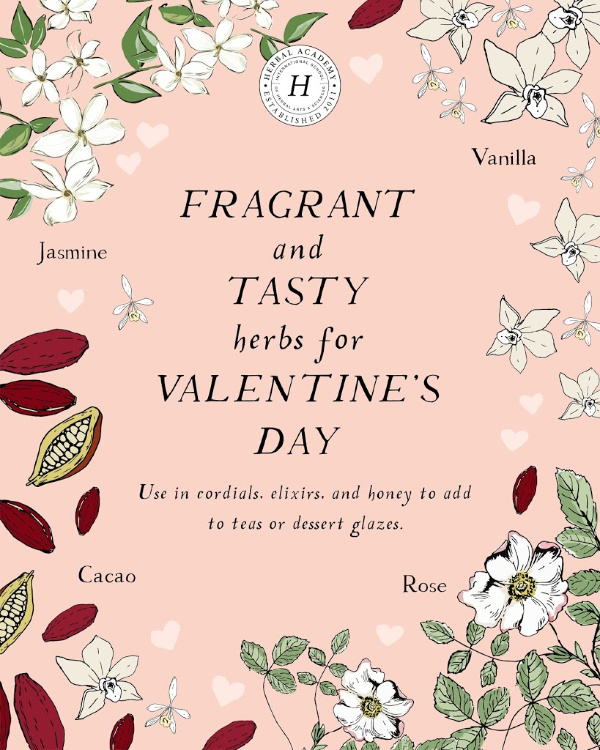 Learn Even More About Herbal Aphrodisiacs!
If you're as excited about Valentine's Day and sexually supportive herbs as we are, we welcome you to discover and celebrate sexual expression and intimacy with the use of these herbal aphrodisiacs! 
We just released an exciting 3-part intensive on herbal aphrodisiacs and sexual health that explores this topic further, and we invite you to join us on this journey! Registration is now open at a discount until February 16th. Don't miss out on this special pricing!
In this intensive, you will learn all about the physiological processes that play into your sexual experience, and you'll get an entirely new approach to using classic botanicals to not just support, but enhance your sex life. 
Learn more about this intensive here: https://theherbalacademy.com/product/herbal-aphrodisiacs-intensive/
In this intensive, we've pulled our favorite herbs into an irresistible collection of aphrodisiac recipes that are sure to arouse your senses and your intimacy level, and below, we are sharing one of our favorite herbal aphrodisiac recipes from Lesson 3 of our Herbal Aphrodisiacs Intensive, which all about love potions, baby!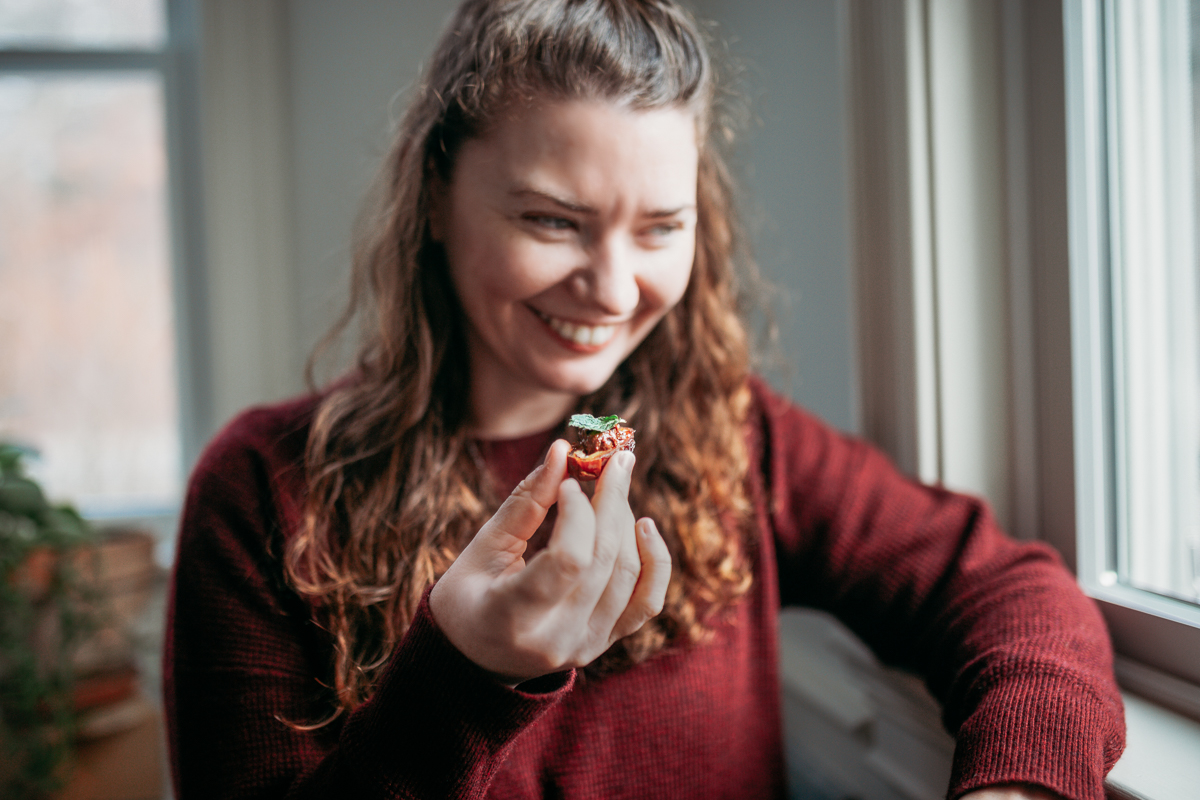 Cleopatra's Love Bites
If a famous person from the past ever embodied sexuality, it was Cleopatra! Today, we have a super-scrumptious, totally irresistible recipe to share with you from our brand new Herbal Aphrodisiacs Intensive – released just in time for your Valentine's Day preparations! 
This mouthwatering recipe can be a dessert in itself, it's really that good! You can also incorporate these lovely, little bites into a favorite sweet treat, such as ice cream. We promise these Valentine's Day chocolates are sure to excite your taste buds in the most pleasurable way – no matter how or who you enjoy them with! 
Cleopatra's Love Bites
Ingredients
1 cup almond butter or tahini
½ cup (4 fl oz) raw honey or maple syrup
2 tbsp cacao (Theobroma cacao) powder
1 tsp vanilla (Vanilla planifolia) extract
½ tsp cinnamon (Cinnamomum spp.) bark, powdered
½ tsp cardamom (Elettaria cardamomum) seed, powdered
½ tsp ginger (Zingiber officinale) rhizome, powdered
Directions
Combine all ingredients in a bowl and mix well to incorporate the dry ingredients into the wet ingredients. 

Scoop out teaspoon-sized bits of the mixture and roll into small balls. Set aside on a decorative plate and serve as dessert. 

You can also cut whole dates in half, remove the seed pit, and stuff each half with the love bites mixture. Warm these slightly in the oven and drizzle with maple syrup just before serving (ooh la la!). 

Enjoy 4-6 love bites at a time. Refrigerate leftovers and use within 1 week.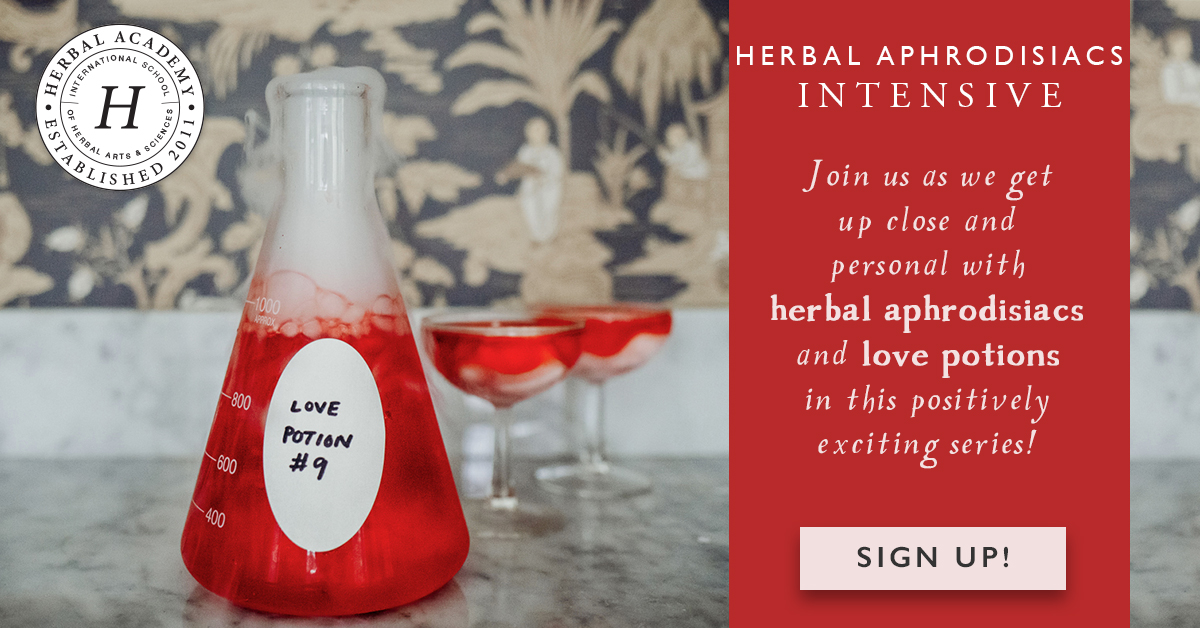 Join Us Inside the Herbal Aphrodisiacs Intensive
If this scrumptious Cleopatra's Love Bites recipe piques your interest, you will be delighted to hear that it's just one of many herbal aphrodisiac recipes found in the Love Potions lesson in our brand new Valentine's Day-inspired intensive! 
We invite you to whip up one (or many) of our favorite 14 aphrodisiac recipes that are concocted to inspire feelings of sensuality, sexuality, and intimacy! We're including tasty recipes that contain aphrodisiac herbs along with a variety of herbal teas, cordials, tinctures, and even sensual body care recipes that are highly adaptable to your personal preferences! 
Our DIYs are all fun and will inspire and support you in your own sexual expression! 
Join us as we get intimate with herbal aphrodisiacs and herbal love potions in this positively exciting series! It's all in this intensive.
REFERENCES:
Bode, A. M., & Dong, Z. (2011). The amazing and mighty ginger. Herbal medicine: Biomolecular and clinical aspects (2nd ed.). Boca Raton, FL: CRC Press.
Gladstar, R. (2001). Rosemary Gladstar's family herbal. North Adams, MA: Storey Books.
Hirsch, A.R., & Gruss, J.J. (2014). Human male sexual response to olfactory stimuli. Retrieved from https://aanos.org/human-male-sexual-response-to-olfactory-stimuli/
Holmes, P. (1997). The energetics of Western herbs: A materia medica integrating Western & Chinese herbal therapeutics. Boulder, CO: Snow Lotus Press, Inc.
Hooper, L., Kay, C., Abdelhamid, A., Kroon, P.A., Cohn, J.S., Rimm, E.B., & Cassidy, A. (2012). Effects of chocolate, cocoa, and flavan-3-ols on cardiovascular health: A systematic review and meta-analysis of randomized trials. The American Journal of Clinical Nutrition, 95(3), 740-751. http://doi.org/10.3945/ajcn.111.023457
Lubinsky, P., Bory, S., Hernández Hernández, J., Kim, S.C., & Gómez-Pompa, A. (2008). Origins and dispersal of cultivated vanilla (Vanilla planifolia Jacks. [Orchidaceae]). Economic Botany, 62(127). https://doi.org/10.1007/s12231-008-9014-y
McIntyre, A. (1996). Flower power. New York, NY: Henry Holt and Company, Inc.
Pole, S. (2012). Ayurvedic medicine: Principles of traditional practice. Philadelphia, PA: Singing Dragon.
Sokolov, A.N., Pavlova, M.A., Klosterhalfen, S., & Enck, P. (2013). Chocolate and the brain: Neurobiological impact of cocoa flavanols on cognition and behavior. Neuroscience & Biobehavioral Reviews, 37(10), 2445-2453. http://doi.org/10.1016/j.neubiorev.2013.06.013