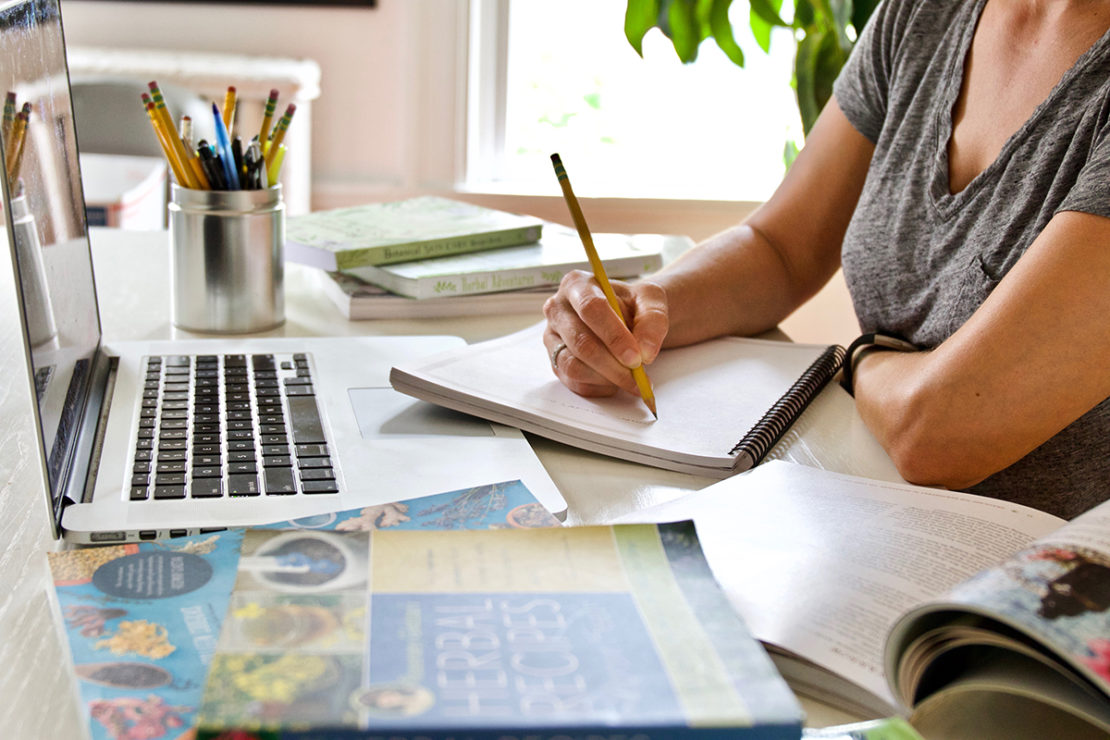 Super Affordable Resources For Learning Herbs
While there are many free resources one can use for learning about herbs, at some point, you may find that you are ready to either invest in something more in-depth or to incorporate additional resources that can help further support your current herbal education.
Some investments can be quite costly, but when it comes to your herbal education, that isn't always the case.
Today, we'd like to share several affordable resources that you can use to help you support your herbal learning journey.
Affordable Resources for Learning Herbs
Courses
While there are some amazing free online herbal courses, such as our Becoming An Herbalist Free Course, when it comes to online herbal education, you usually get what you pay for—as in, the more costly the investment, the more information you can expect to get from the material.
We have several courses here at the Herbal Academy that are cost-effective, affordable resources designed to help you learn more about using herbs. From our Herbal Materia Medica Course, The Craft of Herbal Fermentation Course, and Herbal Self-Care to Stress Management Course to our newer Botany & Wildcrafting Course and Botanical Skin Care Course—we have topic-specific courses that are a great addition to your current herbal studies.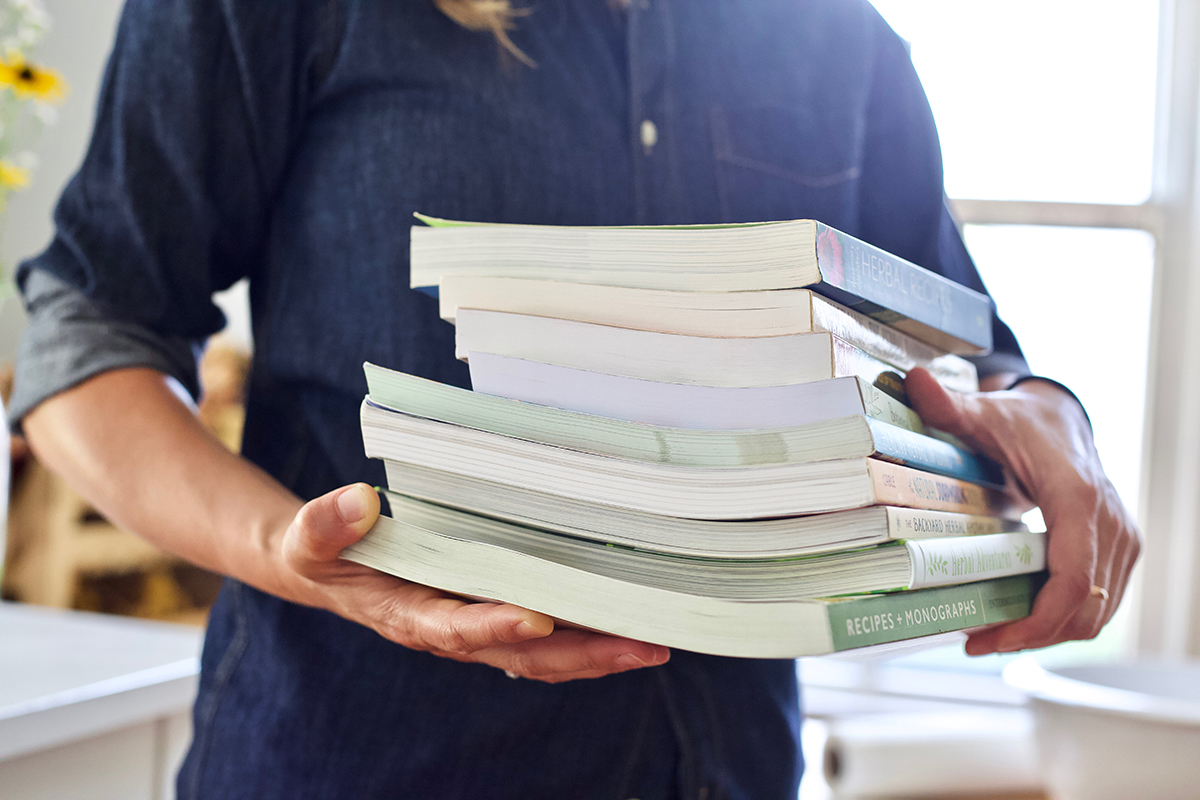 Books
Stocking your herbal library takes a lifetime—a little here, a little there. While some books may be more of a financial investment than others, ultimately, it's worth the sacrifice if they become go-to resources. However, before you spend a bunch of money to fill your bookshelves, there are several affordable resources to try first.
First, some books are available online for free in full, especially old-time herbal texts. Sometimes, Amazon Kindle books on herbal topics go on sale or are available for free. Google Books also offers free previews of many herbal texts, so if you want to get a glimpse of a particular book, you can search for it there. 
If you decide to purchase a book to add to your herbal library, Amazon offers used books for a discount as does Thriftbooks. There are also some herbal book swap groups on Facebook you can join and participate in as well. And don't forget your local used bookstores! You never know when you'll stumble across an herbal book gem on the shelves. 
Speaking of local, your town library can be a good resource as well. Even if they don't have an extensive herbal book collection, they may be able to get a larger selection by request via interlibrary loan.
If you're looking for some herbal books to add to your herbal library, we have a list of 101 of our favorites in our blog post, 101 Herbal Books To Build Your Herbal Library. We also compile reviews of many of our favorites in our Herbal Bookshelf!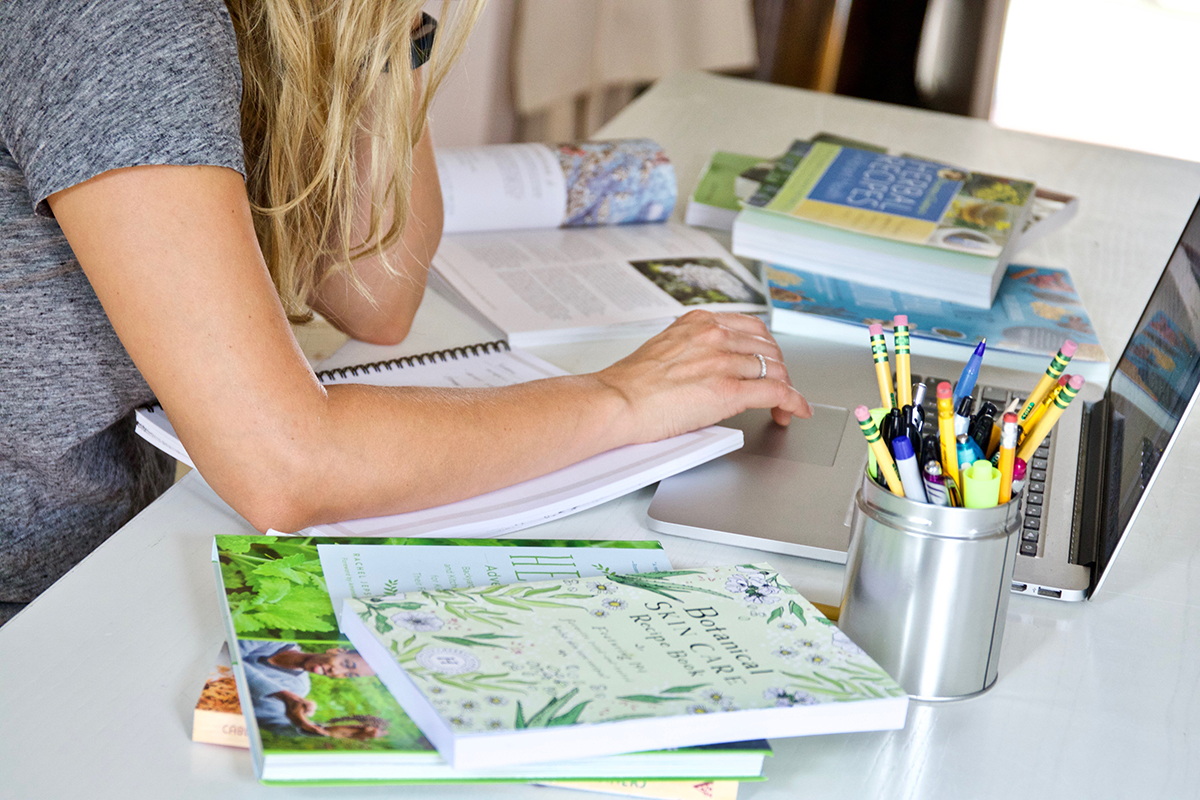 Supplies
While we hold a text-based education in high regard (whether this information comes from in-person or online courses or herbal books), it is only one piece of the puzzle in your herbal studies. 
One of the best ways to learn about herbs and bring them to life is by using plants for everyday support and periodic issues you may face, whether this is skincare, around the home, or for wellness purposes. This hands-on time with plants in the kitchen is invaluable, as is awareness of the ways in which the herbs and herbal preparations affect, help, and support you.
To do this, you're going to need some herbal supplies, and while you may not be quite ready to create a full-fledged home apothecary, you can begin collecting supplies using the following affordable resources.
Many of the supplies you will need are likely already in your kitchen—from pots and measuring cups to a sieve and a funnel. Thrift stores and yard sales can be good places to find bottles, jars, and bins for storing herbs and additional kitchen tools for making herbal preparations. Sometimes if asked, a local restaurant will set aside the large glass food storage jars they would normally recycle or discard! You can even search dollar stores for things like pens, markers, blank labels, and notebooks. 
If you're looking for affordable sources of herbs, try foraging local herbs (bring an experienced friend and a plant identification guide along with you), go in on a shared bulk herb order or participate in a plant swap with friends, or grow herbs in pots on the windowsill or patio. 
Memberships
Another piece of the herbal education puzzle, in addition to herbal study and hands-on experience with herbs, is getting a bit more one-on-one guidance from other experienced herbalists and mentors. This type of education can often be obtained through membership sites and mentor programs.
Our own membership site, The Herbarium, is packed with advanced articles, podcasts, videos, printable downloads, and a 120+ herbal monographs to help further your studies. 
The American Herbalist's Guild offers paid members free topic-specific webinars from experienced herbalists and also provides a list of possible herbal mentors from around the world.
The American Botanical Council is another great resource to check out. This organization not only offers free information but members-only content such as a subscription to their HerbalGram journal, exclusive online resources, herb clips, information sheets, and more! 
The American Horticultural Society membership offers free admission to many gardens and related sites in the United States and abroad. If you're someone who travels a lot and you would like to brush up on your plant identification skills, visiting botanical gardens is a great way to do just that!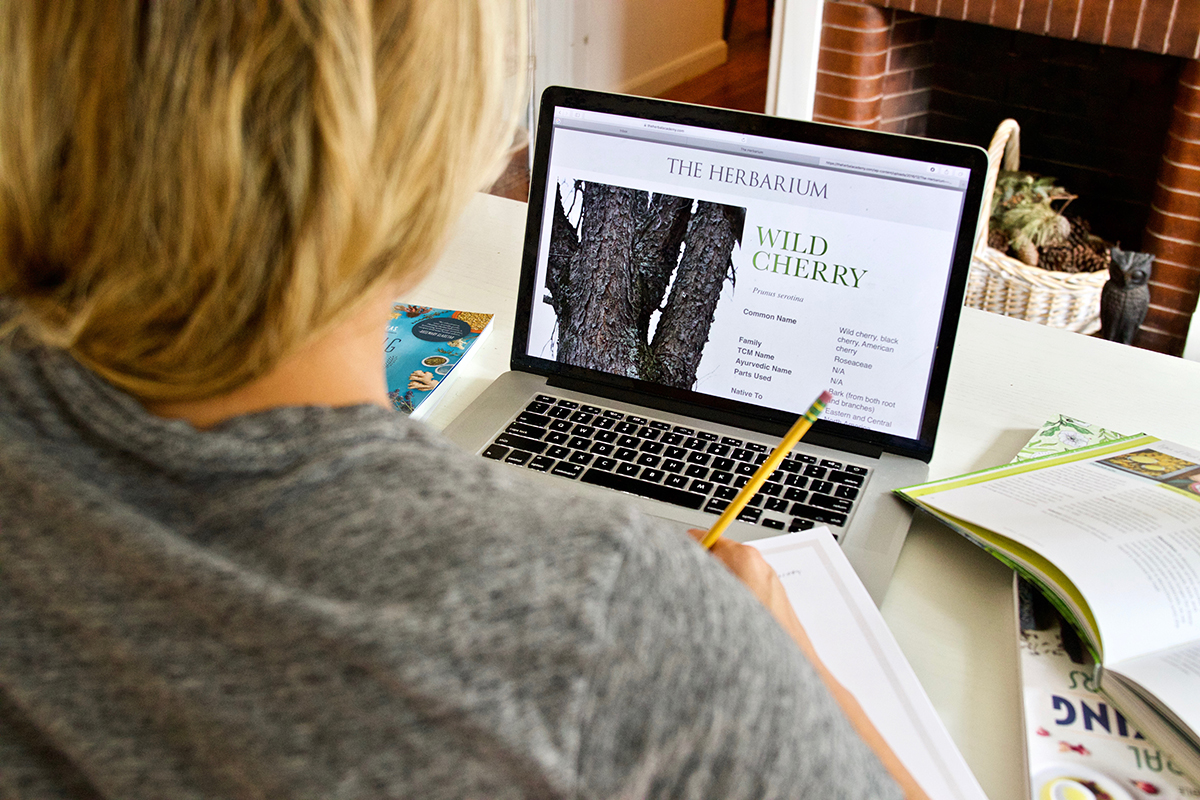 Websites
Another affordable resource for learning herbs are websites by respected herbalists. While not all websites and blogs are created equal, there are several that are worth a look when it comes to advancing your herbal education.
Here are some of our favorites!
Whether you are brand new to herbalism and just itching to dive in headfirst, or you've been on your journey for a while and you're ready to move to higher ground—these affordable learning herbs resources are a great place to learn about the wild and wonderful world of herbalism!
Speaking of Affordable Resources For Learning Herbs
Right now is Back To School season here at the Herbal Academy, and we have a wide variety of online herbal courses, from our Foundational Herbal Courses to our Short Courses to our Herbal Path Packages, for you to choose from.
Click here to check out all of our courses! We'd love to see you in class!