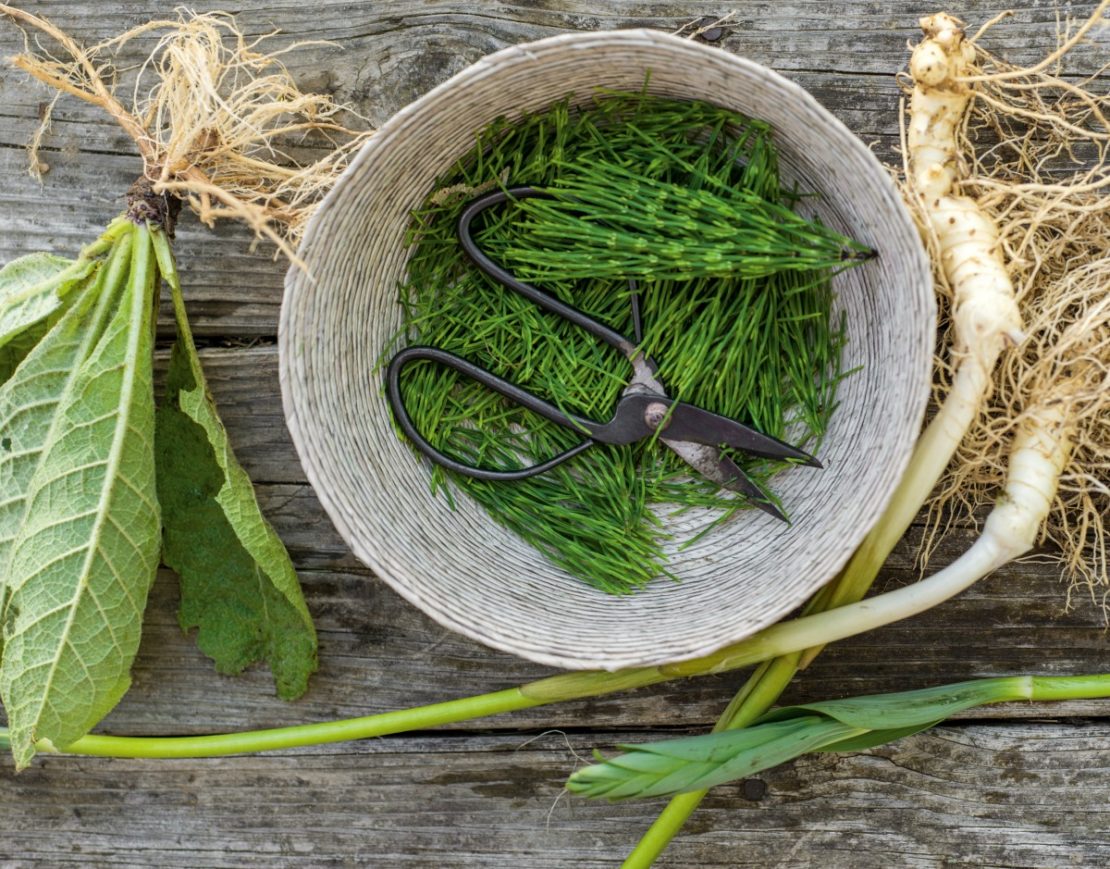 5 Herbs To Support A Body in Pain
Pain is a common symptom of many acute and chronic conditions—one that often leaves us searching for natural solutions to our problems. Thankfully, herbs can assist us during these times, and with the right mindset, herbs can be an effective piece to the pain puzzle.
Herbalist Maria Noël Groves has written a new book, Grow Your Own Herbal Remedies, and in this book, she teaches about herbs for pain and how they can come to our assistance during times of need. Below is an excerpt from her new book about five herbs for pain-soothing, how to use herbs for this purpose, and an herbal pain-soothing recipe that you can make right away. She's even sharing a special limited time book offer that you won't want to miss at the bottom of the post!
5 Herbs for Soothing Pain
None of these herbs acts like an NSAID for quick, all-purpose pain soothing. Yet blue vervain [Verbena hastata], black cohosh [Actaea racemosa], Solomon's seal [Polygonatum biflorum], horsetail [Equisetum arvense], and mullein root [Verbascum thapsus] are invaluable for specific types of pain. Some work quickly, others take time, but they work best when well matched to the person and situation. All grow easily in the garden, though horsetail can be a bit of a weed. North American wildflowers black cohosh, Solomon's seal, and blue vervain bring subtle beauty to a part-shade garden. Also look to the topical pain herbs on page 213, many of which can also be used internally. Other pain-soothing herbs include betony [Betonica officinalis], pleurisy root [Asclepias tuberosa], meadowsweet [Filipendula ulmaria], birch [Betula spp.], cramp bark [Viburnum opulus], St. John's wort [Hypericum perforatum], ashwagandha [Withania somnifera], holy basil [Ocimum tenuiflorum], and rosemary [Rosmarinus officinalis].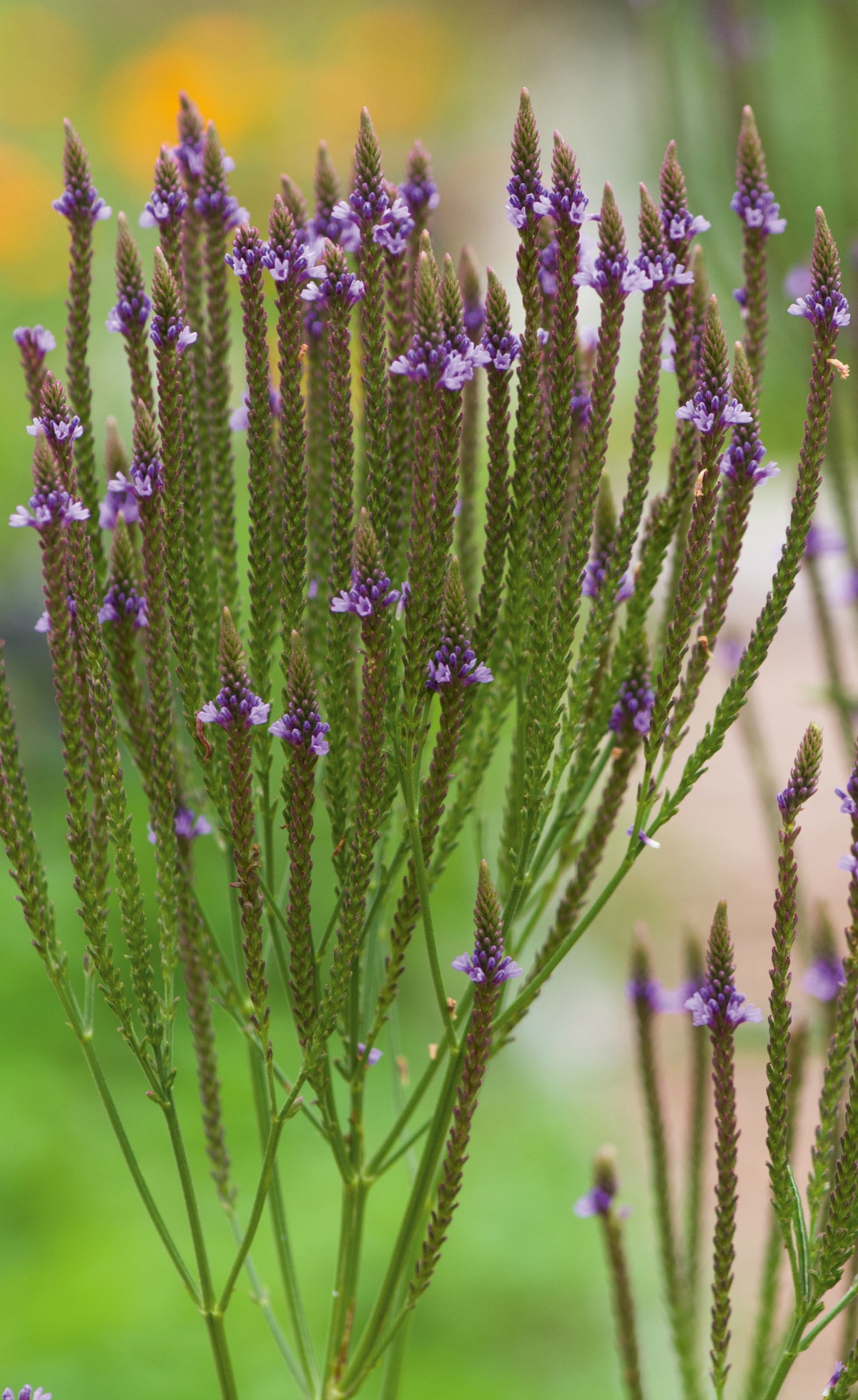 Blue Vervain [Verbena hastata]
Blue vervain grows wild on riverbanks, preferring partial shade and moist, rich soil. It's tall and erect with pretty purple flowering spikes. The bitter flowering tops relax both physical and emotional tension, especially for type A control freak list-makers with a susceptibility to neck and shoulder tension and headaches. Just a few drops of the tincture will ground and relax most people. It has a long history of use for many health issues and deserves an herbal renaissance of recognition. See page 253 for more.
Best in: tincture, flower essence, possibly vinegar, oxymel, tea — so bitter!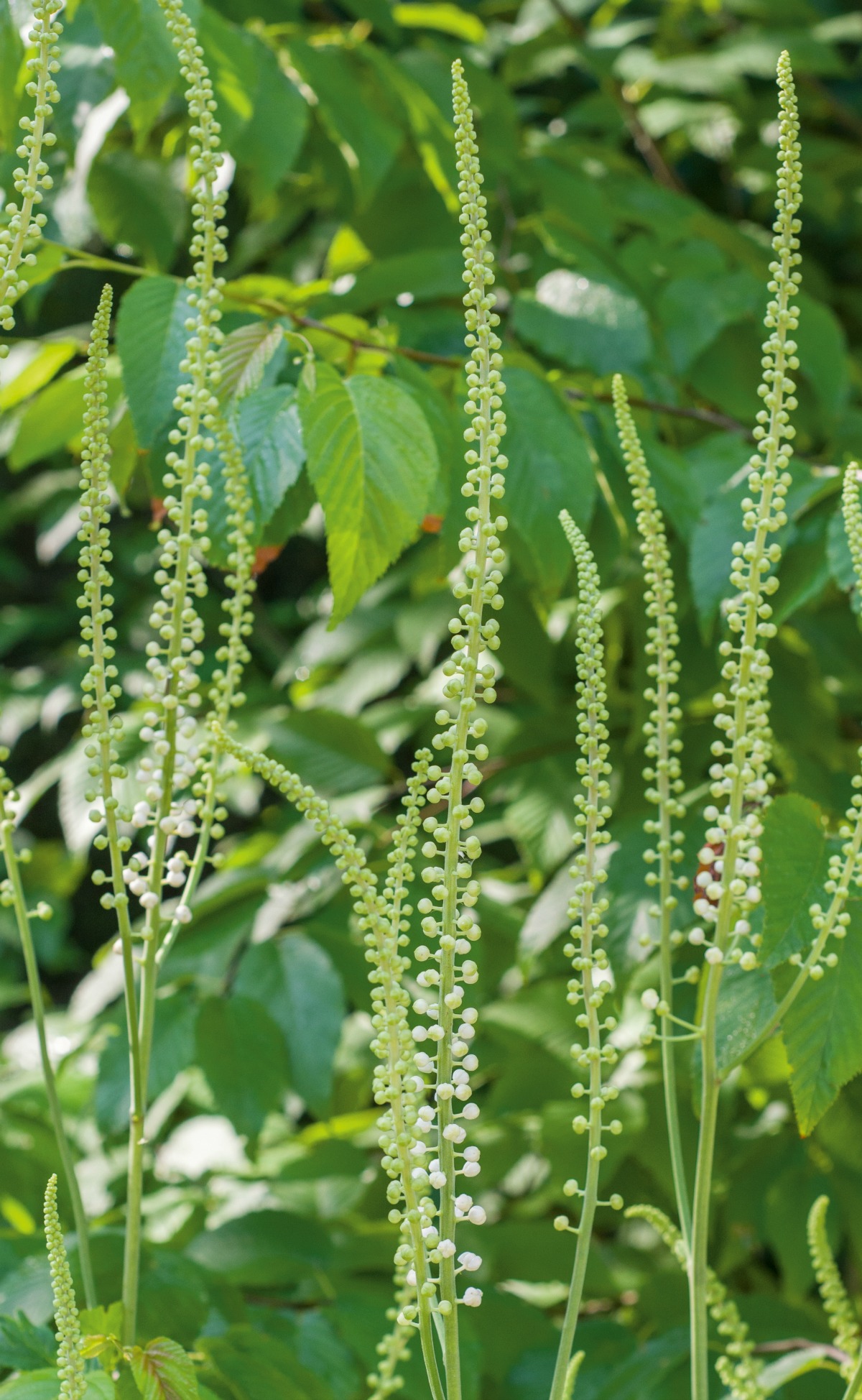 Black Cohosh [Actaea racemosa]
Black cohosh favors the same woodland ecosystems as Solomon's seal, and one plant reaches 2 to 3 feet wide and 6 to 7 feet tall. Harvest the roots after 3 to 5 years, at which point the plant will be large enough to offer plenty of phytochemical benefits; be sure to leave or replant some roots for future harvests. Black cohosh has many uses. It balances estrogen levels and lifts the dark cloud of depression. As an analgesic, it assists the aches and pains of arthritis and rheumatism and relaxes uterine cramps. See page 252 for more.
Best in: tincture (preferably fresh)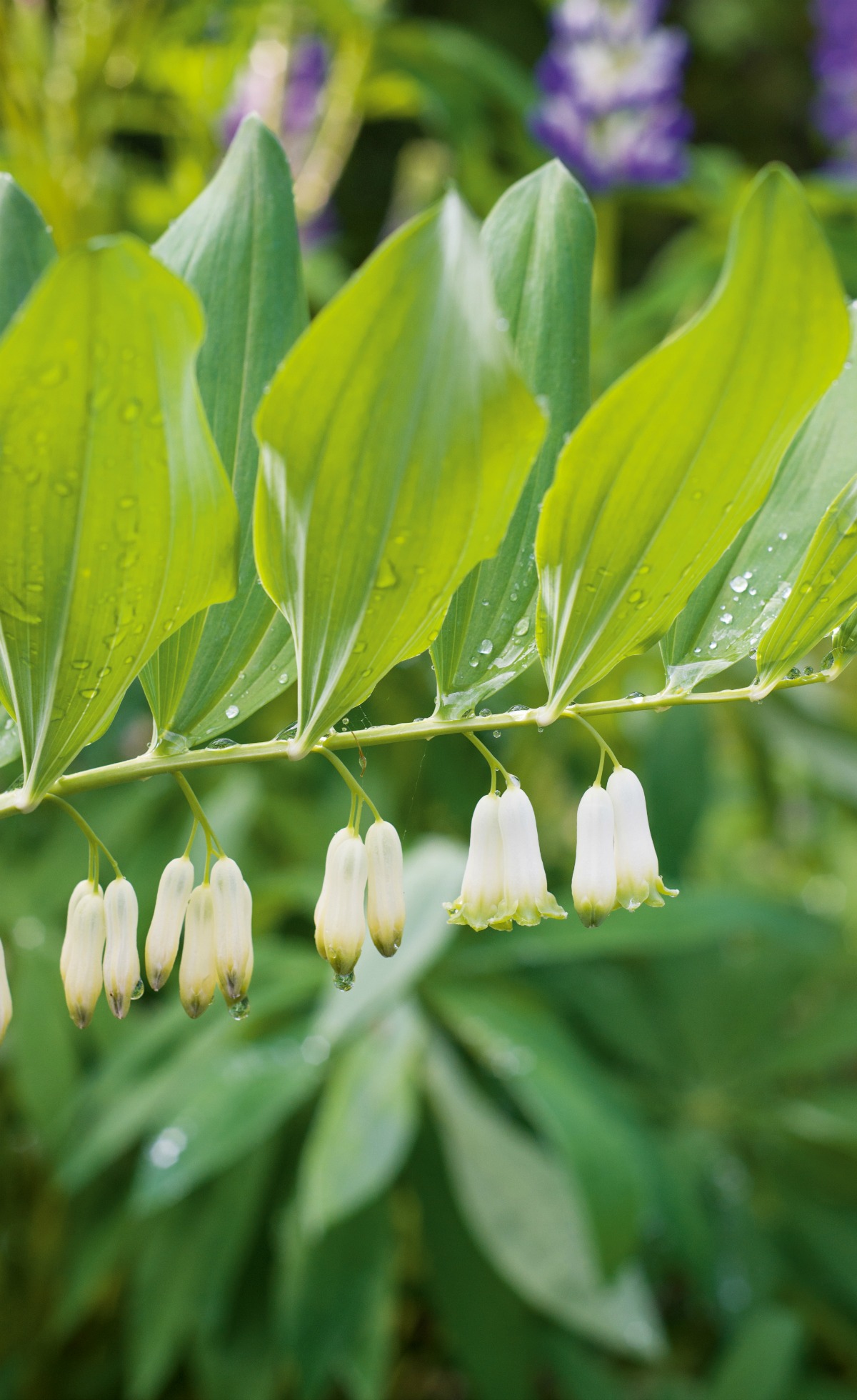 Solomon's Seal [Polygonatum biflorum]
This attractive woodland perennial thrives in rich soil, and just one plant quickly multiplies for good root harvests within just a few years. Solomon's seal's white, knobby rootlike rhizomes look like the joints of the spine. Jim McDonald teaches us to use it both topically and internally for chronic joint pain as well as problems with tendons and ligaments, including osteoarthritis, sprains, and strains. See page 301 for more.
Best in: tincture, tea, food, topically: liniment, mixed into cream, oil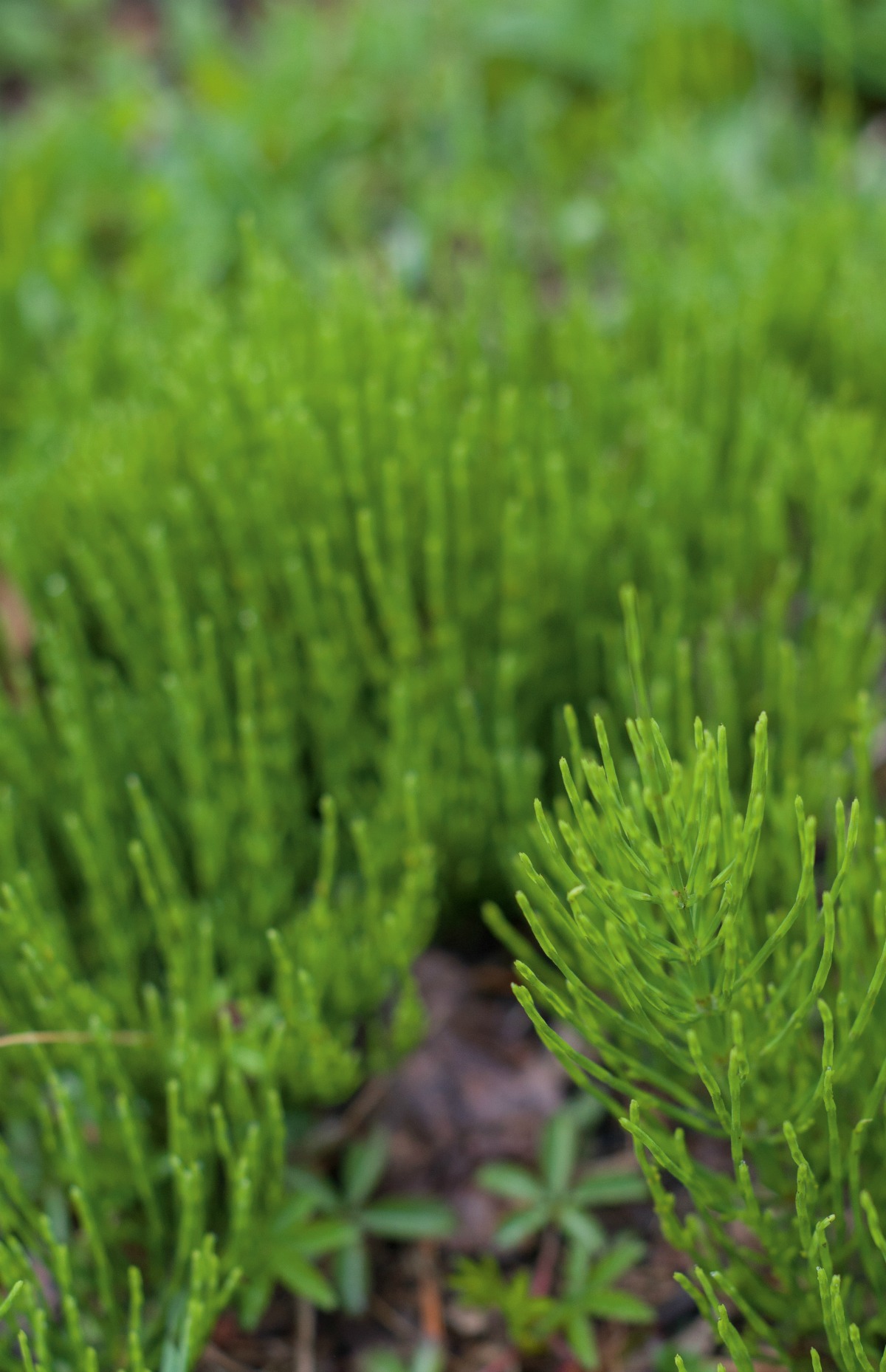 Horsetail [Equisetum arvense]
Gardeners usually hate horsetail, which thrives in rich, moist, and soggy soil near waterways, because it's almost impossible to eradicate. However, this species stays a manageable height and doesn't outcompete other plants. Horsetail is rich in silica, a mineral that supports healthy connective tissue. Try this underrated herb both internally and externally for supporting wounds and bone breaks, maintaining joint health, and soothing arthritis. Studies support its benefit for rheumatoid arthritis and wound support. See page 276 for more.
Best in: tea, broth, tincture, topically: oil, liniment, cream
Mullein [Verbascum thapsus]
We don't really know how mullein works, but herbalists Matthew Wood and Jim McDonald teach us to use it to cushion to joints, promote spinal alignment, and support tendons and ligaments. It blends well with Solomon's seal and horsetail. In the garden, mullein prefers dry, sunny locations. Sprinkle its seeds and let it move around your garden year to year. This biennial weed's silvery soft foliage and tall flower stalks are a welcome sight. Harvest the roots before the flower stalk appears. See page 288 for more.
Best in: tincture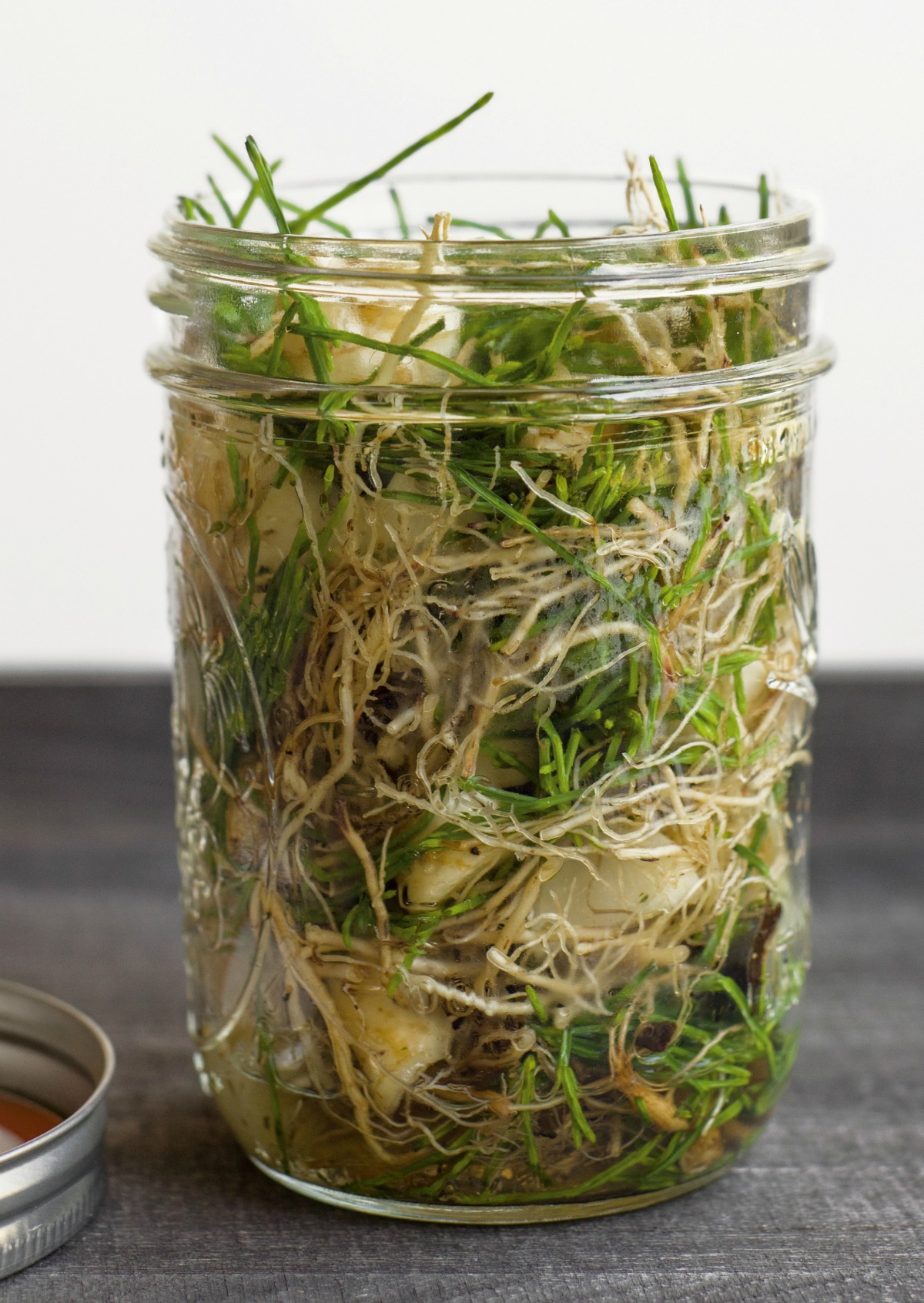 Aches and Pains, Strains and Sprains Tincture/Liniment
This multipurpose mix can be used topically and internally for joint, bone, tendon, and ligament pain, for both acute and chronic issues. You can make separate tinctures to combine as needed or make one combination blend in spring from scratch. Tinker with the herb proportions based on how much you can harvest.
Ingredients
1 ounce fresh Solomon's seal [Polygonatum biflorum] root
1 ounce fresh horsetail [Equisetum arvense] [aerial parts]
2/3 ounce fresh mullein [Verbascum thapsus] root
5 1/3 ounces high-proof alcohol
Suggested tools: harvesting and processing equipment (garden fork to dig up the roots, scissors for the horsetail, pruners to chop roots), 8-ounce jar with lid, scale
Directions
Follow the instructions on page 38 for making a fresh plant tincture. Once strained, take 0.5–1 ml (15–30 drops, diluted in water) as needed, 1–4 times daily. You can also rub a bit directly on the affected area. Topically, you can use the tincture straight, shake it vigorously with oil (comfrey-infused oil would work well), stir it into premade cream, or use it for the "waters" in the cream recipe on page 66.
More Ways to Use Pain-Soothing]Herbs
Ashwagandha and holy basil tinctures: This is a great combo for when pain, inflammation, mood, and stress issues overlap. See pages 247 and 274 for more on these herbs.
Solomon's seal, mullein root, and horsetail: In formula or as simple tinctures or teas, they are excellent for joint, bone, tendon, and ligament issues. Horsetail and/or Solomon's seal can also be added to bone broth for joint support.
Blue vervain tincture: You can use just a few drops of this nice simple tincture for muscle spasms, neck tension, and stress tension headaches. Betony (page 250) works similarly.
Black cohosh tincture: Just 5–15 drops of tincture can help soothe rheumatic aches and pains as well as dark cloud depression and uterine pain.
Ashwagandha-turmeric [Curcuma longa] golden milk: A great regular tonic for mood, inflammation, and pain support. Recipe inspiration on page 247.
Ginger [Zingiber officinale], turmeric, boswellia [Boswellia serrata], and rosemary: While not all of these are garden-friendly, they can be profoundly useful solo or in formula for pain and inflammation as tinctures, food, or pills.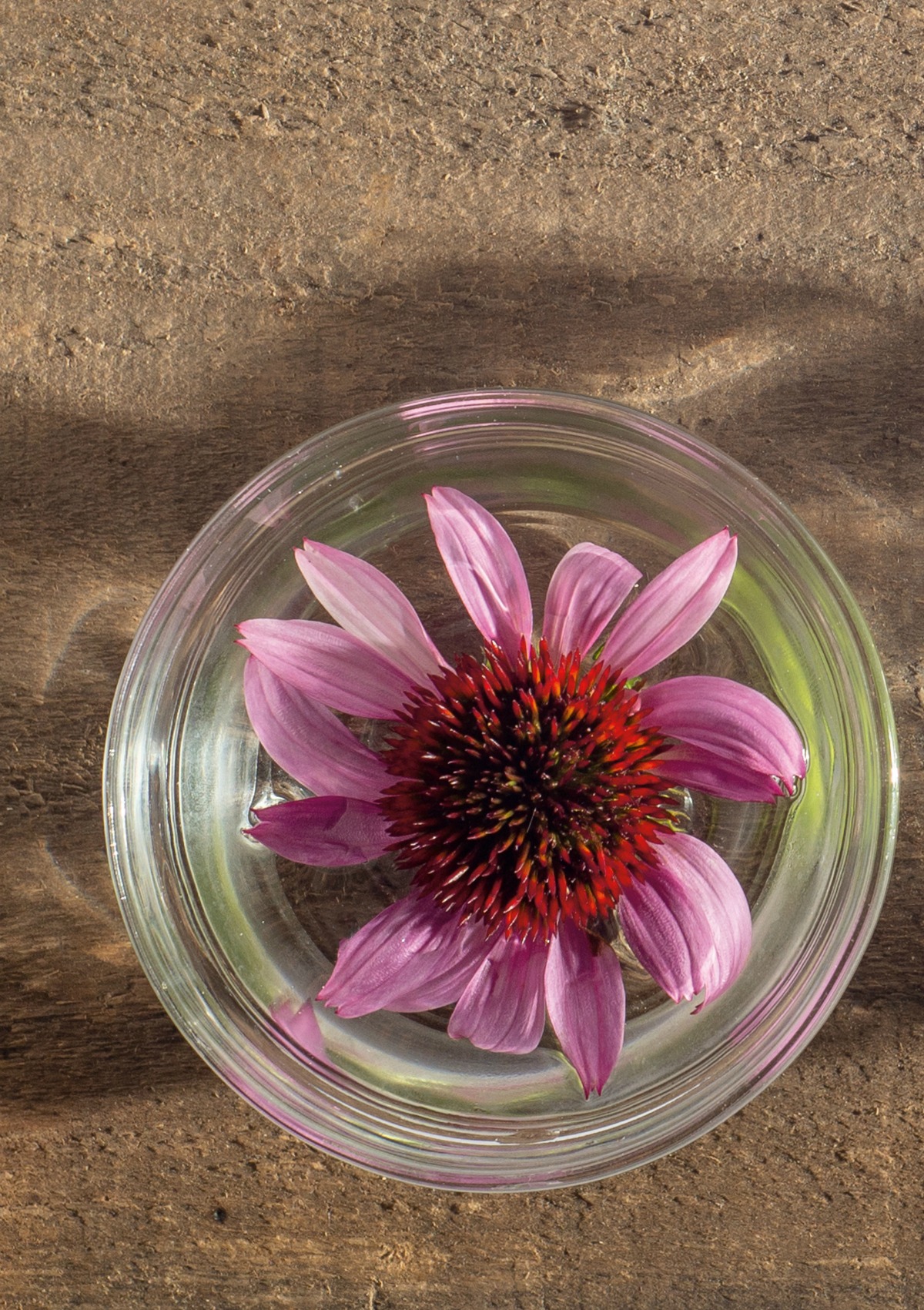 Flower Essences for Pain
Don't forget about flower essences when working with pain. They can be used solo or added to any kind of formula including tinctures, glycerites, and topical preparations. Blue vervain is among my favorites for a stiff neck or headache caused by physical or emotional tension. Others include comfrey (deep support) [Symphytum officinale], dandelion (another one for tension release) [Taraxacum officinale], lowbush blueberry (resilience) [Vaccinium angustifolium], and echinacea (support after trauma) [Echinacea spp.]. For supporting physical vitality on various levels, try essences derived from nasturtium [Nasturtium spp.], forsythia [Forsythia spp.], red maple [Acer rubrum], lilac [Syringa spp.], and chili pepper [Capsicum annuum] blooms. Get directions on how to make and use flower essences on page 68.
Excerpted from Grow Your Own Herbal Remedies © by Maria Noël Groves, photography © by Stacey Cramp, used with permission from Storey Publishing.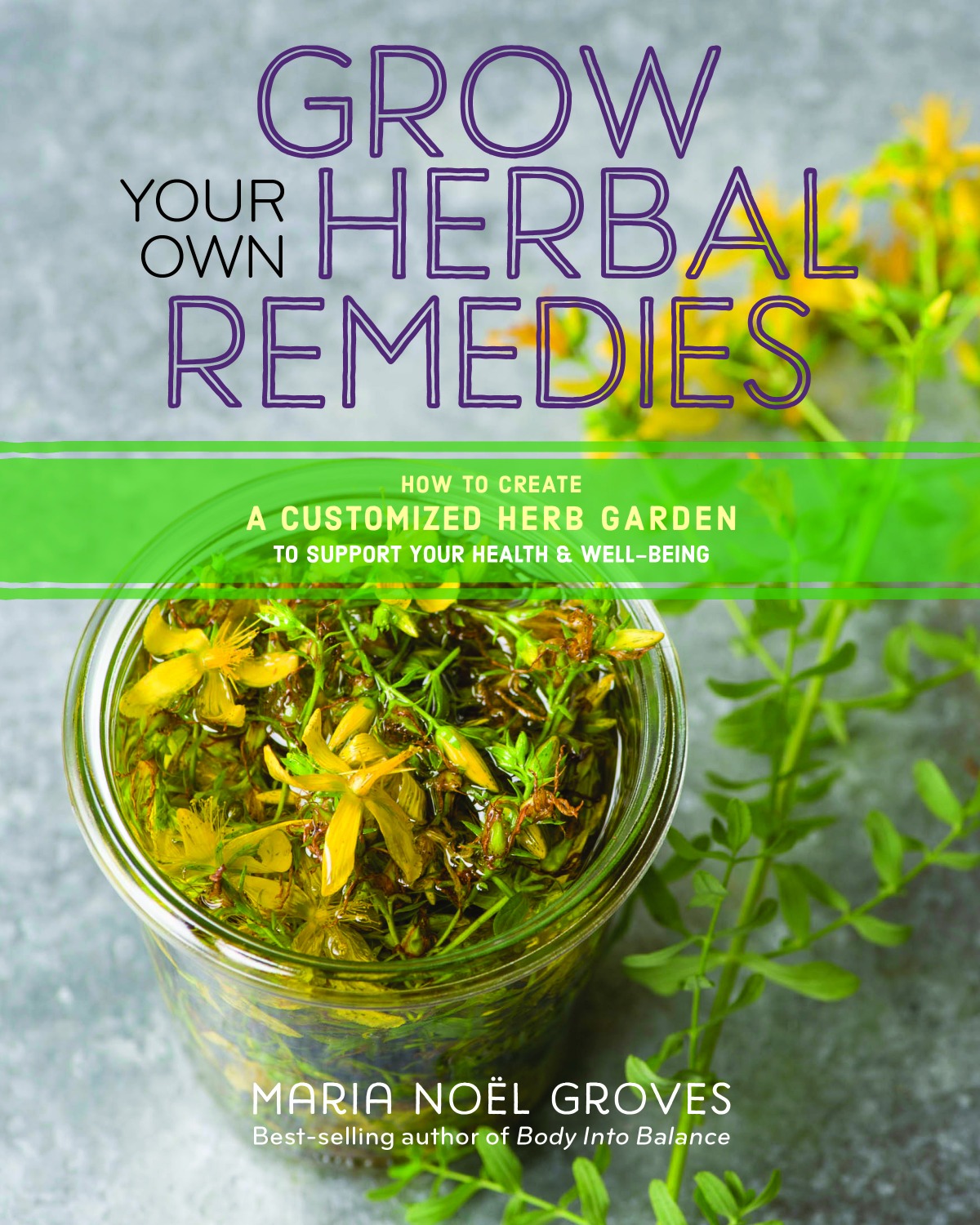 Special Limited Time Offer: Book + Bonus Goodies!
Order Maria's new book, Grow Your Own Herbal Remedies, at https://wintergreenbotanicals.com/book/ by April 15, and you'll receive these special book bonus items:
Juicy e-book bonus filled with additional plant profiles, a guide to the uses of common culinary herbs, a mushroom "garden," and useful charts

Exclusive recipe-making videos featuring recipes from the Brain-Boosting, Tummy Soothing, and Immune SOS gardens: Brainiac Bonbons, Gut-Healing Tea, Elderberry Syrup, Elder-Rosehip Oxymel, and two memory-boosting teas.

10% off one of my online herbal study course series!

$5 off coupon for an online $50 seed order at Strictly Medicinal Seeds
If you'd like to learn even more about using herbs for pain, check out the following posts on the Herbal Academy blog: