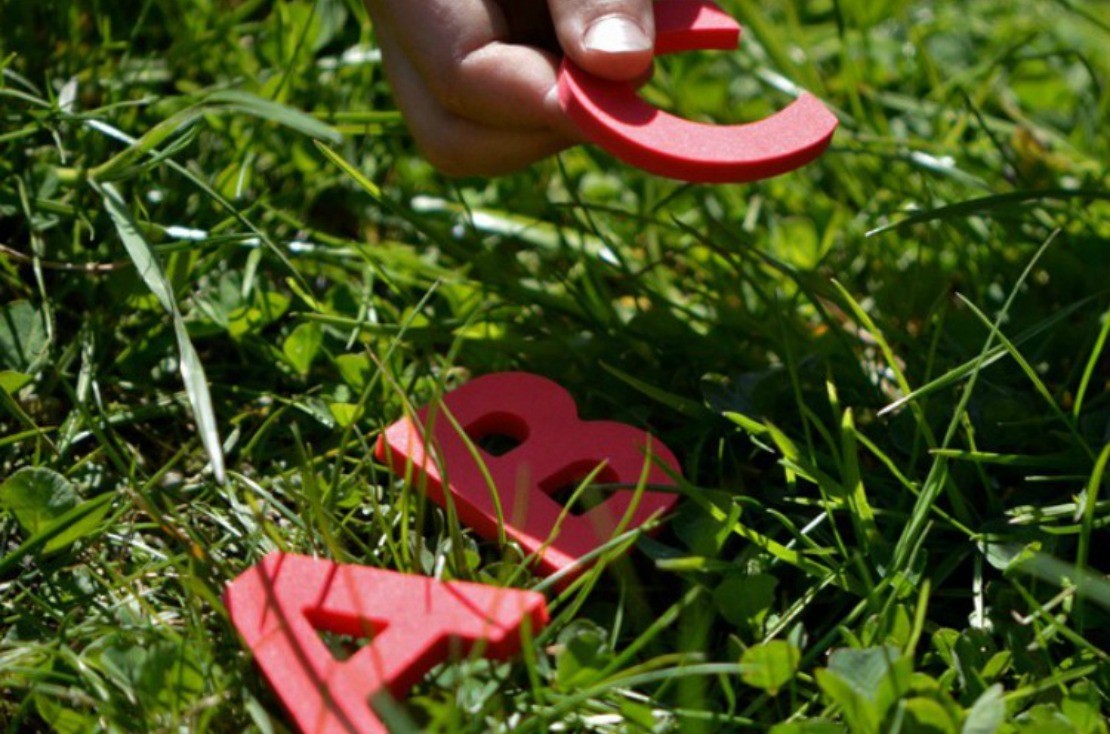 3 Simple Handmade Teacher Appreciation Gifts
Here in our neck of the woods the end of the school year is fast approaching. With it comes the promise of a summer filled with long, lazy days along with many exciting adventures. This is a time of new beginnings and of saying goodbye. For kids and teachers these goodbyes are often to very beloved people. Whether you child attends school or studies at home, you may find yourself wanting to honor and say thank you by giving teacher appreciation gifts to the special people who have filled your child up with learning and love over the school year.
Classroom teachers, along with folks who teach all those wonderful extracurricular activities such as dance, music, soccer, and more, give so very much to each child they teach. Why not craft a special teacher appreciation gift to show teachers how very much you value their hard work and love? 
Over the years my children and I have made and given all manner teacher appreciation gifts. My kids adore making presents and giving them away. Gift giving is a wonderful way to teach gratitude to kids. And if you choose to craft up something herbal, it is also a great way to spend some hands-on time teaching kids about herbalism!

Tips For Creating Teacher Appreciation Gifts With Kids
Children are very creative and love to share their creations with people they love. Anyone who has ever received a colorful drawing or bouquet of flowers from a tightly clutched precious little hand knows how much children love to share and give. Including your child as much as you can in creating teacher appreciation gifts will give them ownership over the process and make the gift all the more heartfelt.
Older kids will be able to complete most of these projects with minimal help. Younger kids can help to measure and stir ingredients as well as package things up nicely. When appropriate offer as many options as you can. Ask your child what they would like to make and include them in the decisions about which ingredients to choose.
Encourage your child to create special hand drawn labels and a little note for their teacher. Give them a choice of ribbons and yarn for securing products in bags and let your child choose special tissue or wrapping paper to enclose their gift. Sometimes we use a simple kid-decorated brown paper lunch bag to wrap our teacher appreciation gifts!
Essential Oils & Children
These teacher appreciation gifts all involve the use of aromatic essential oils for creating beautiful, therapeutic fragrances. Essential oils are the aromatic part of plants and are highly concentrated. If used inappropriately, essential oils can be dangerous so it is important to follow safety guidelines to keep you and your kids safe! It is possible and extremely enjoyable for kids and adults alike to use essential oils. In fact, I use essential oils regularly to make aromatherapy play-doh, room sprays, and bath salts with kids from preschool age on up. Over the years that we have sniffed and created with a variety of essential oils, I have found a select few favorite (and safe) essential oils which most kids love!
Be safe! Use child-friendly essential oils when working with kids. Always dilute the oils appropriately for kids and do not leave little ones unsupervised around essential oils. I usually do not let little kids under the age of 8 or so touch the essential oil bottles. Instead, I have them help me count drops while I add the oils to our creations. Even if we are crafting a gift for an adult, I go ahead and use child-safe essential oils and dilutions to keep things simple. For more information, please visit Using Essential Oils For Children and our Guide To Essential Oil Safety.
Please join us for our FREE Essential Oil Revolution Summit happening right now!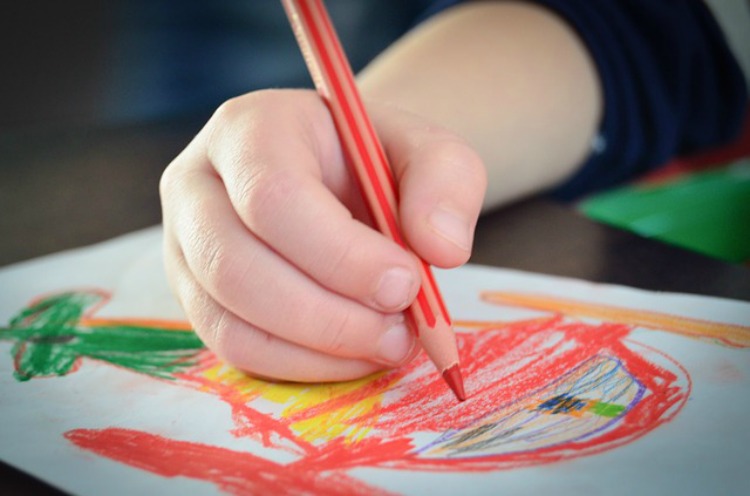 Kid-Made Aromatherapy Spritzers
These are incredibly easy to make and people just love them! Many teachers we have gifted spritzers to, later tell us how much they love their spritzer. I have even had teachers ask me how to make more to refill their bottle!
Ingredients
Directions
Fill the bottle with water almost to the top leaving enough room to add your essential oils and the tube for the spray top.
Add the essential oils. Let your child smell the oils and choose their favorites for their teacher. A good general child-safe dilution to use is 1% which means you can mix 4 to 5 drops of essential oil per ounce of water. So it you are using a 2 ounce bottle you can add 8 to 10 drops of essential oil.
Put the spray top on the bottle, trimming the top length if necessary, and give your newly made spritzer a good shake!
Add a label explaining the ingredients and a little ribbon around the neck of the bottle if you wish.
Super Simple Shea Body Butter
This messy project makes a lovely body butter that will be especially welcome to teachers with hardworking hands.
Ingredients
Shea butter
Child-friendly essential oils
A container such as a jar or tin for your finished creation
Directions
Measure out enough shea butter to fill your container(s) into a bowl.
If the shea butter is soft enough you can add the essential oils (using a 1%. of 4 to 5 drops of essential oil per ounce of shea butter) and start blending the shea butter with the essential oils using a fork or spoon.
If the shea butter is too hard to blend, then you will want to gently heat it up to make it malleable. To do this, wait to add the essential oils (the heat encourages evaporation) and place the shea butter over a double boiler or in the oven on the lowest setting. Heat the shea butter just until you can blend it. Overheating may cause the shea butter to become grainy! Remove from the heat and add the essential oils.
Scoop into containers and label the contents with a cute child-made label!
Pretty Melt & Pour Herbal Soap
For some reason little kids are just fascinated with these soaps. They love adding the herbs and essential oils. Some kiddos will sit and patiently watch as the soaps set. And this project really couldn't be any simpler.
Ingredients
Directions
Measure out the amount of soap you want to melt (I usually just make a guess on the amount based on the size of the molds I am using) and place it in a double boiler to melt. I like to use a Pyrex measuring cup to hold the soap and set in a pan of water to melt.
While your soap melts, set up your soap molds laying them out carefully on a counter top or table.
Encourage your child to choose some pretty herbs to place in soap molds. Have them sprinkle a little bit in each mold. You want enough to decorate the soap nicely but not so much that the final soap product will be hard to use.
Once the soap is melted, carefully pour it into the molds.
Wait a few minutes for the soap to start to cool down but don't wait so long that it has start to set. Then add the essential oils. Remember to follow the 1% dilution measurement using 4 to 5 drops of essential oil per ounce of soap. Using a toothpick, gently stir the essential oils into the soap.
When the soap has set and is completely firm, you can package it up it a little bag or piece of tissue. Add a cute little label and you are done!
I hope you enjoy herbal crafting with your kids to create teacher appreciation gifts for those special teachers in your lives! Don't forget to add a little card with a special message. Your teacher will likely keep this treasure for years to come!
Here are some other great ideas for creating your own herbal teacher appreciation gifts that any teacher would adore:
Learn more about herbalism and essential oils by signing up for our wonderful Introductory and Intermediate courses here at the Herbal Academy of New England!
REFERENCES
Keville, Kathy and Green, Mindy. (1995). Aromatherapy, A Complete Guide to the Healing Art. California: The Crossing Press.