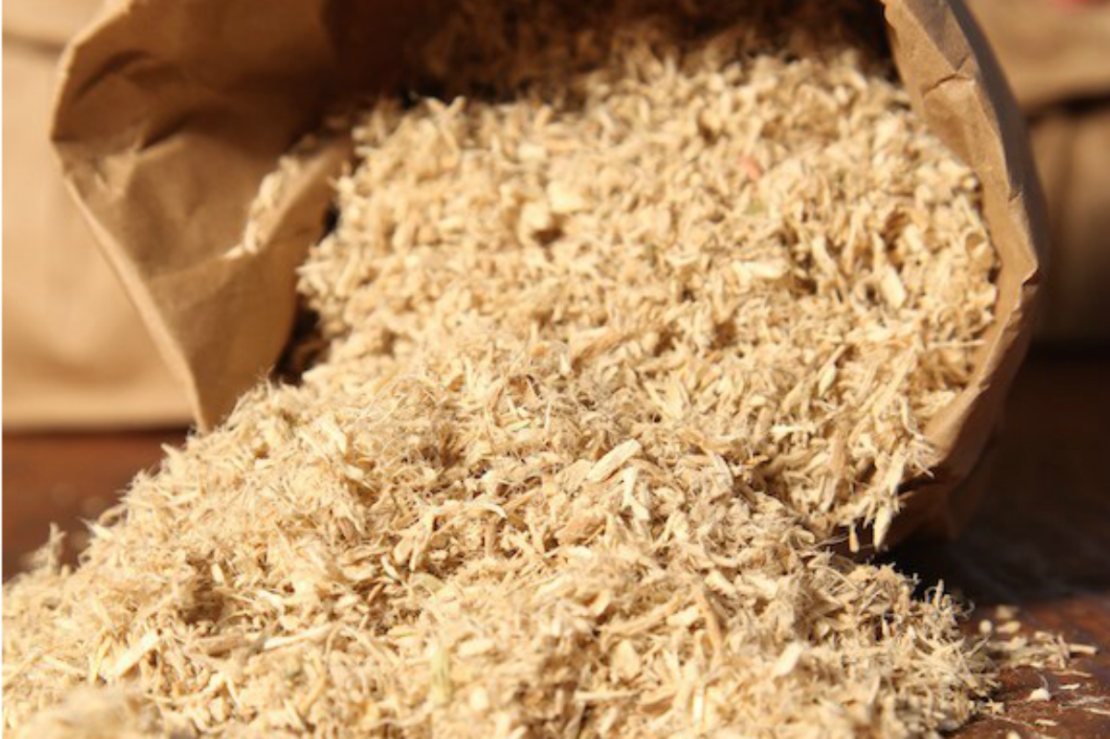 20 Inspiring Ways To Use Marshmallow Root
Did you know that marshmallows, those sweet, fluffy treats that are popular for roasting at bonfires, were originally made from the root of a beautiful plant?
Marshmallow is a charming perennial that boasts pale pink-white petals. All parts of the marshmallow plant can be consumed, but the most commonly used portion is the root. The plant's root can be used for everything from skin and hair care to supporting digestive issues. Some people still even use marshmallow root to create DIY delectable, delicacies of the same name… homemade marshmallows.
Since there's an abundance of information out there about how make use of marshmallow root, we decided to round up some of our favorite ways to use marshmallow root for you today!
20 Marshmallow Root DIYs
1. Marshmallow Root Lip Balm
How delicious does marshmallow root lip balm sound? This post will show you how to create your own marshmallow infused lip balm as well as give you a brief overview of the benefits of marshmallow root.Unlike some lip balm recipes that can be complex, this one is basic and easy to follow.
https://theherbalacademy.com/homemade-marshmallow-root-lip-balm
2. DIY Natural Nipple Cream Recipe
Now here's a DIY for all the breastfeeding mamas out there. If you're not a fan of using lanolin, a common ingredient in makeup, facial creams, and nipple creams, you'll love this lanolin-free version that  includes the hyper-moisturising properties of marshmallow root.
http://just-making-noise.com/diy-natural-nipple-cream-recipe/
3. Healing Herbal Hemp & Shea Lotion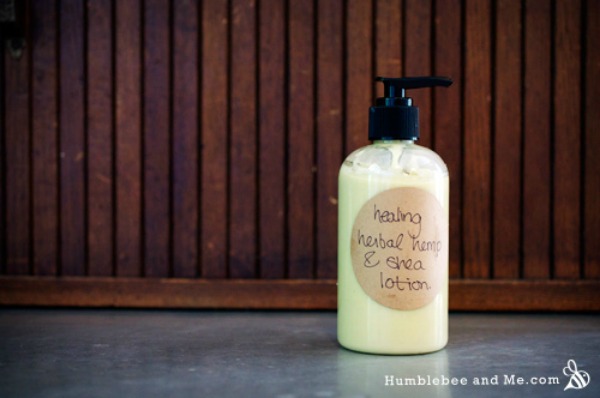 For those looking for a DIY recipe for eczema, this is a go-to formula. This herb-spiked lotion is a great fit for dry, irritated skin. Don't miss it! 
http://www.humblebeeandme.com/healing-herbal-hemp-shea-lotion/
4. An Easy Recipe for Homemade Herbal Baby Powder
Baby powder is an essential for anyone who has a young child. Talc is a common ingredient in commercially produced powders and many people choose not to use it due to the risk of trace amounts of asbestos sometimes being found in the substance.
This recipe provides parents with an option to create their own DIY baby powder blend, which includes marshmallow root, arrowroot, green clay powder, and lavender.
*We at the Herbal Academy do not recommend using the essential oils this recipe calls for seeing how there is no carrier oil included.
http://www.thekitchn.com/how-to-make-herbal-baby-powder-229084
5. Calming & Cooling, a Peppermint-Rose Marshmallow Facial
Who doesn't love a refreshing clay mask paired with an herbal bath after a long day? This recipe incorporates self-care at its finest. The soothing, softening properties of marshmallow root, mixed with rose and red clay creates a mask that is the perfect way to top off a relaxing evening. This simple recipe will become a go-to for those nights that you just need to pamper yourself.
http://www.lifeinfused.space/calming-cooling-peppermint-rose-marshmallow-facial/
6. Hibiscus Silk Leave-In Conditioner Recipe
This recipe is a bit complex as it calls for ingredients that you may have to purchase at your health food store if you do not already have them on hand. I tend to prefer easier recipes with simple ingredients but this one promises to leave your hair silky-smooth and tangle-free. A little extra time spent pampering your hair is never a bad idea so if you have the time and resources this may be one to consider.
http://www.naturalbeautyworkshop.com/my_weblog/2013/09/hibiscus-silk-leave-in-conditioner.html
7. Marshmallow Root Shampoo Bar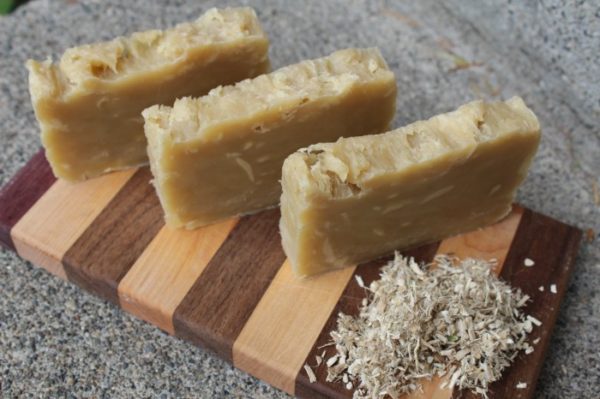 Shampoo bars are amazing for a few reasons. First, they take the place of bottled shampoos and save plastic. Secondly, they are often a wonderful substitute to traditional shampoos containing sulfates and other potentially irritating chemicals. And lastly, you can make them yourself!
This is a beautiful recipe for a marshmallow root shampoo bar, which appears to be for thicker hair that has a drier consistency, but it could likely be modified depending on your hair type. If you are unfamiliar with the soap-making process the article also provides links to resources on the topic.
http://www.sustaincreateandflow.com/marshmallow-root-shampoo-bar/
8. DIY Herbal Hair Care: Detangler & Anti-Frizz Spray Recipe
Tangled, unmanageable hair can be tamed with the use of marshmallow root. This recipe from Mountain Rose Herbs provides a simple remedy to tame those tresses. Soothing aloe vera and marshmallow root combine with essential oils and carrier oil if you wish to create a fix for that messy mane.
https://blog.mountainroseherbs.com/diy-herbal-hair-care-detangler-antifrizz-spray-recipe
9. DIY Hair Gel with Marshmallow Root
The mucilaginous properties of marshmallow root are again employed in this recipe to benefit hair.  When it is mixed with agar and flax seed the root creates a useful gel that holds hair in place while nourishing it with natural goodness.
http://www.moroccanpurearganoil.com/diy-hair-gel-with-marshmallow-root/
10. Cinnamon Tea for Soothing Sore Throats
When you're feeling that cold coming on but are hesitant to resort to heavy-duty cold medications, this is the perfect recipe to help you relieve those initial symptoms using things you likely have in your kitchen. Marshmallow root is a beneficial herb to keep tucked away in these instances as it goes well in teas of all kinds.
https://thenerdyfarmwife.com/cinnamon-tea-for-soothing-sore-throats/
11. How to Make a Marshmallow Root Infusion with Rose Syrup
Another way to use marshmallow root is to infuse it with water to create an herbal infusion which, when combined with a yummy simple syrup, like in this recipe, is a good-for-the-tummy concoction that even the kiddos will enjoy. It's even a nice drink for adults to enjoy on a hot summer's day! 
http://www.growingupherbal.com/make-marshmallow-root-infusion-rose-syrup/ 
12. Marshmallow Herbal Lozenges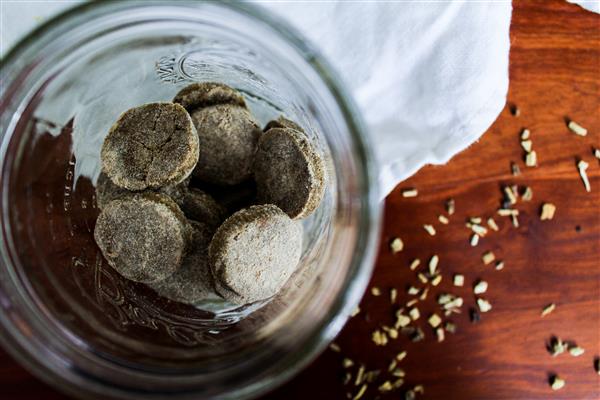 Did you know there are benefits to taking herbal powders during cold season and for overall health? These lozenges make taking powders a lot more accessible. Marshmallow root comes together again with slippery elm to offer soothing pastilles for sore throats.
http://www.gingertonicbotanicals.com/blog/marshmallow-herbal-lozenges
13. Morning Glory Elixir
This post includes three recipes that are intended to assist with gut health. The Morning Glory Elixir is a strong anti-inflammatory combination that can act as an alternative to your morning coffee, without the caffeine and with the addition of the soothing properties of marshmallow root to help kidney and stomach function.
https://www.mindbodygreen.com/0-25189/herbal-elixirs-to-drink-every-day-for-gut-health.html
14. How to Make Bone and Tissue Salve
Herbal salves can be a saving grace when it comes to everything from minimizing the sting of insect bites, stopping itch during allergy season, and soothing painful joints. The salve that is shared in this article is familiar to herbalists, and is often called the Miraculous Salve. The combination of herbs present within this concoction has been known to soothe pain from torn ligaments and deep tissue damage. Although this recipe is a little more in-depth, it may be one to explore simply because of the perceived benefit described in this post.
http://jillshomeremedies.com/2016/01/how-to-make-bone-and-tissue-salve.html
15. Homemade Singer's Spray
For those who make a living with their voice: singers, radio announcers, public speakers, etc., a throat spray can be an invaluable asset. Practically every singer has a "singer's spray" on hand for those times when their vocal chords need a little TLC. However, commercial products can run from between $5 to $25, which can add up if you're using them on the regular and the often contain drying ingredients such as alcohol. This article provides a recipe for a homemade singer's spray that only contains ingredients that are safe and effective for the avid vocalist.
http://www.coloradovoiceclinic.com/blog/homemade-singers-spray—alcohol-free–natural
16. Herbal Tea for Painful Periods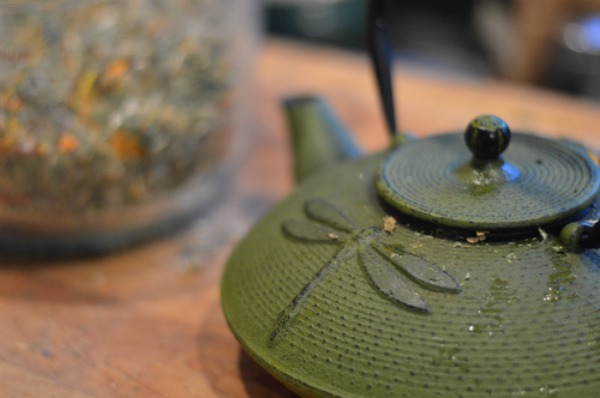 While everyone has differing views on menstruation, using natural support for period pain is always a plus. The article has some beneficial suggestions on the menstrual cycle and how to approach it naturally with diet and herbs. And if painful menstruation is an issue for you, give this tea a try for some added comfort during that time of the month.
https://joybileefarm.com/herbal-tea-for-painful-periods/
17. Make Your Own Sinus Rinse Recipe
This post discusses some of the issues with the use of antibiotics to treat sinus infections and antihistamines for combating allergies. As another option to these mainstream methods, this piece provides a recipe for a tried and true herbal sinus rinse recipe, which can enhance the traditional neti pot method to relieve allergy symptoms, soothe nasal passages, and unblock mucous build up.
http://holisticsquid.com/sinus-rinse-recipe-that-works/
18. Use This Herb To Ease Acid Reflux
For those who struggle with acid reflux, marshmallow root may be an asset. It is no surprise that this herb can assist with acid reflux as it has been shown to help with digestive health as well. This blog provides an overview of marshmallow roots benefits as well as the most effective way to prepare and ingest it.
https://www.annmariegianni.com/marshmallow-root-for-acid-reflux/
19. How to Make Marshmallow Root Marshmallows
What a perfect summer delight! Although the commercial marshmallows we now know do not contain marshmallow root, let-alone any health properties, this DIY recipe is old school. Roast some of these yummies over the fire.
https://wellnessmama.com/6423/marshmallow-recipe/
20. Raw, Vegan Marshmallow Root Meringues with Chocolate Drizzle
Most marshmallow recipes contain honey as a sweetener or gelatin for consistency, but this vegan recipe provides an alternative. These little treats appear to be more like meringues in consistency, but they look equally delicious and only take 5 minutes to make. Plus, they can be drizzled with vegan chocolate! These would be perfect alongside a cup of hot herbal tea.
http://sweetroots.blogspot.com/2012/08/raw-vegan-marshmallow-root-meringues.html
Marshmallow is a versatile root that can be used in teas, tinctures, and hair balms as well as to create delicious marshmallow treats. Let us know if you try marshmallow root by sharing your experiences with us on social media! Just tag your posts with #myherbalstudies, and we'll take a peek!