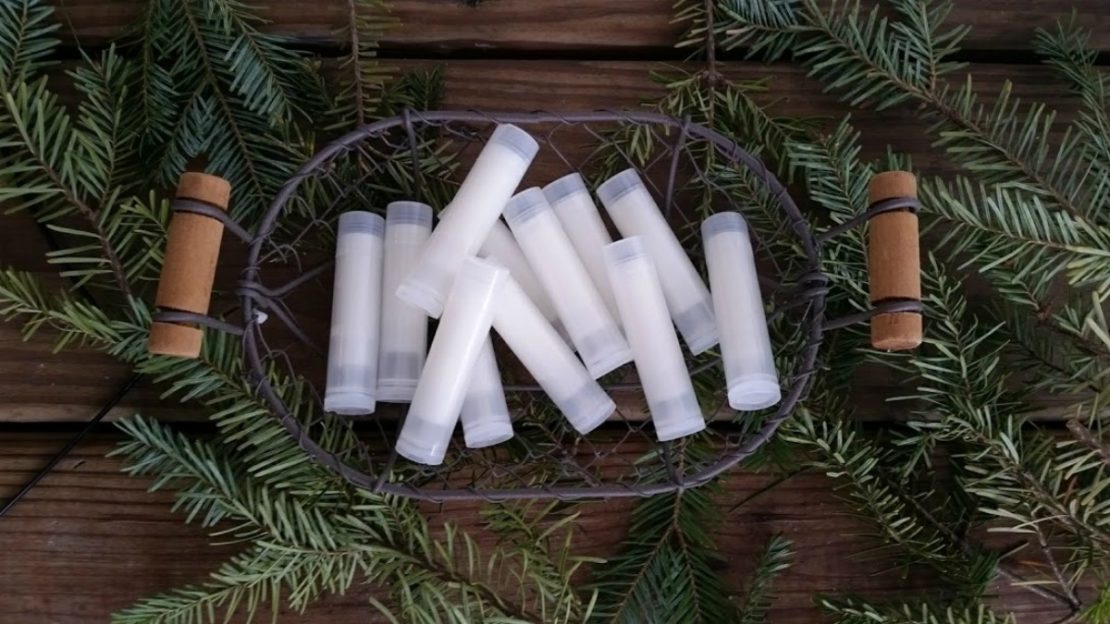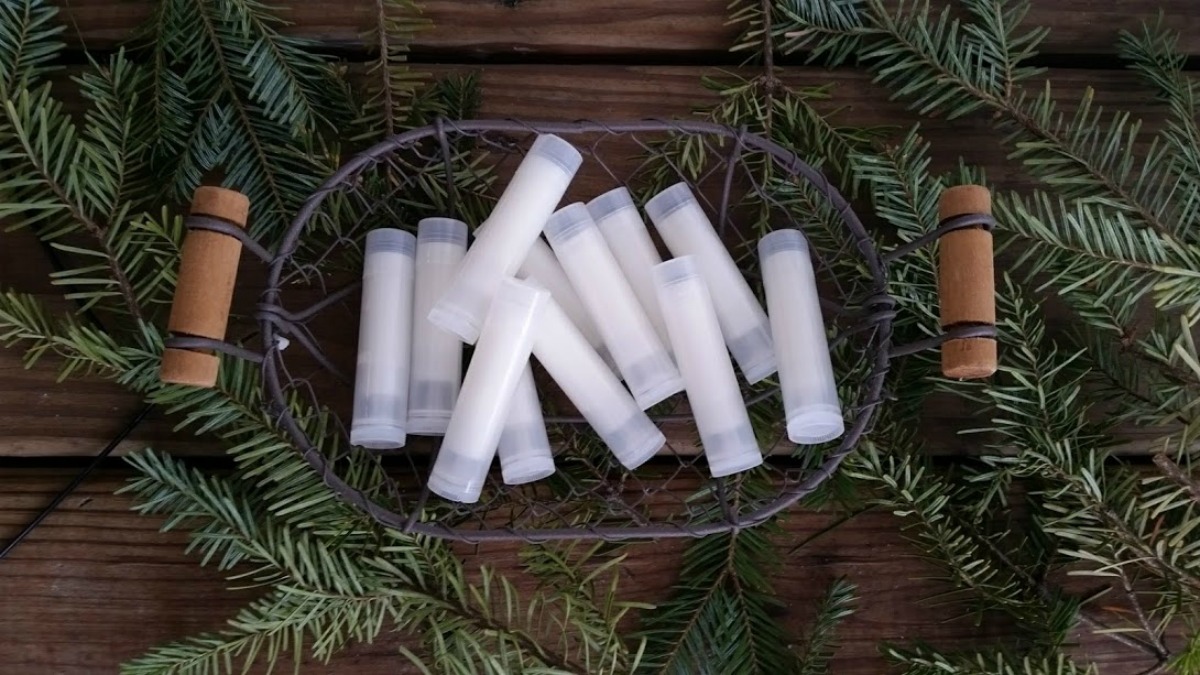 Homemade Marshmallow Root Lip Balm
Whether it's the parching of the hot summer sun or the blustering cold wind of our Michigan winters, my lips always seem to be in need of some sort of soothing, healing, moisturization all year long. I used to spend money on fancy lip balms and butters at the store until I realized how wonderfully easy it is to make your own. With just a few simple ingredients, you can whip up your very own lip balm, saving money and customizing them to your needs and desires. And once you have a base recipe down, there are all sorts of herbs, essential oils, and colorings that you can add to them…the possibilities are endless!
One of my favorite add-ins to help my super dry lips is marshmallow root. It gives my lip balm that winter boost that my lips so desperately need!
Marshmallow Root and Its Benefits
When most people hear marshmallow they think of those white, fluffy, sugary creations that are roasted over a summer fire or added to a creamy hot mug of cocoa. But the kind of marshmallow that I'm referring to is actually a lovely flowering plant that comes from a family of plants which include hibiscus, Rose of Sharon, and hollyhock.  
Marshmallow (Althaea officinalis) is a tall growing perennial that can be found growing in a variety of locations around the world… they can even be grown successfully in a backyard garden. The most common part of the plant used in herbal preparations (and what I prefer to use myself) is the root. However the leaves and beautiful light pink flowers can be useful as well (The Herbal Academy Herbarium, 2017, marshmallow monograph).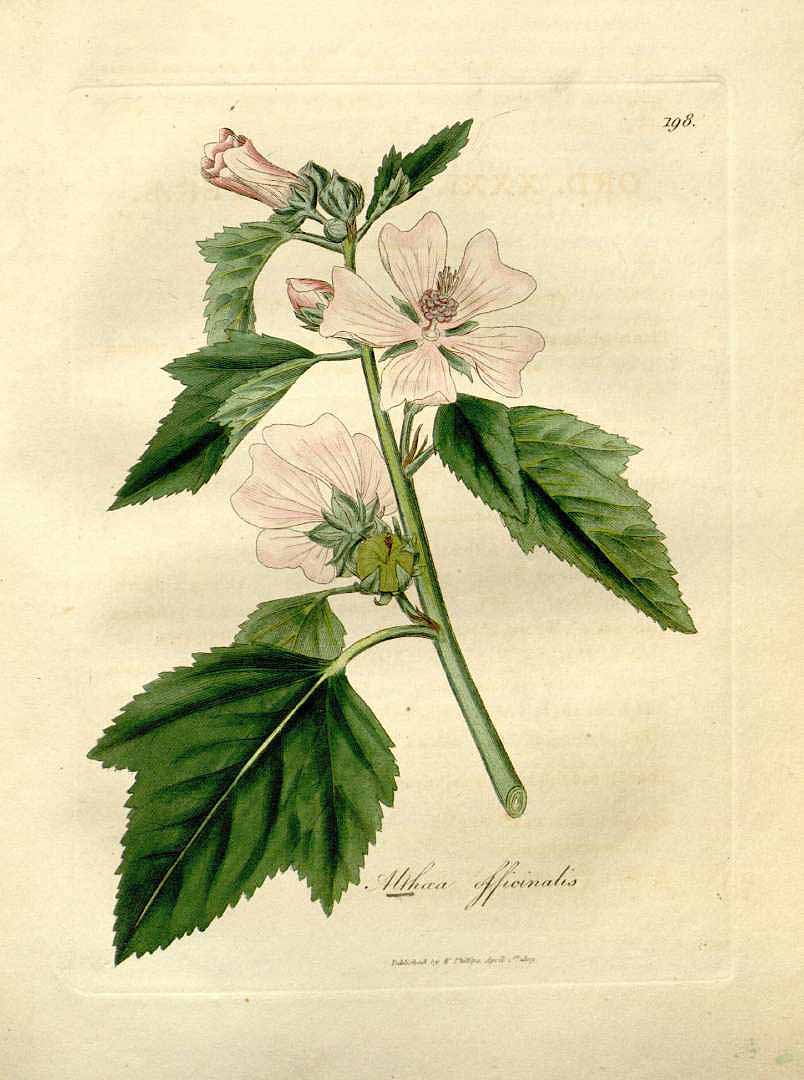 There are many characteristics of marshmallow root that make it an excellent herb for health and wellness, and it's one to have on hand for an array of preparations. What makes it an especially beneficial addition to homemade lip balm, though, is its mucilaginous properties.
Marshmallow root has a soft, slippery constituent that provides an extra boost to the already nourishing and soothing oils used in a homemade balm. This slippery, mucous–like characteristic will:
soothe and relieve already inflamed or irritated skin (Ritchason, 1995, p.144-145)

act as a protective barrier for your lips from the weather elements
Often you will find that these mucilaginous properties of marshmallow root are used internally in herbal teas/infusions or syrups for issues such as sore throat, cough, diarrhea, and upset stomach (Weed, n.d.; Ritchason,1995). But these same beneficial properties can be applied topically (in a lip balm for example) by drawing out the nourishing properties of marshmallow root through an oil infusion. While water is typically the best way to infuse marshmallow root, a dried root infusion in a plant based carrier oil can also provide a wonderfully useful herbal treatment (Cech, 2000; Green, 1990).
By adding this one simple herb to your balm recipe, you will be giving your lips an extra kick of nourishment and protection that will keep them looking healthy all year long!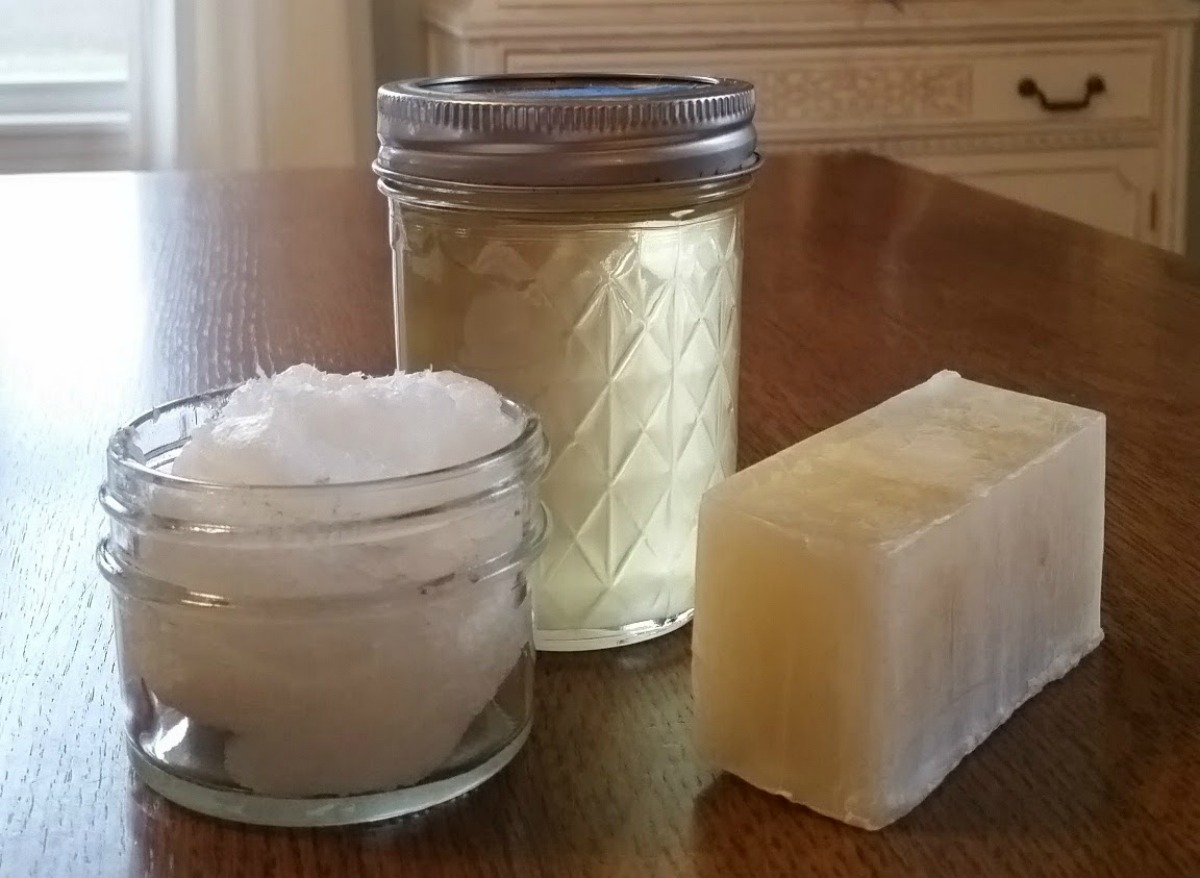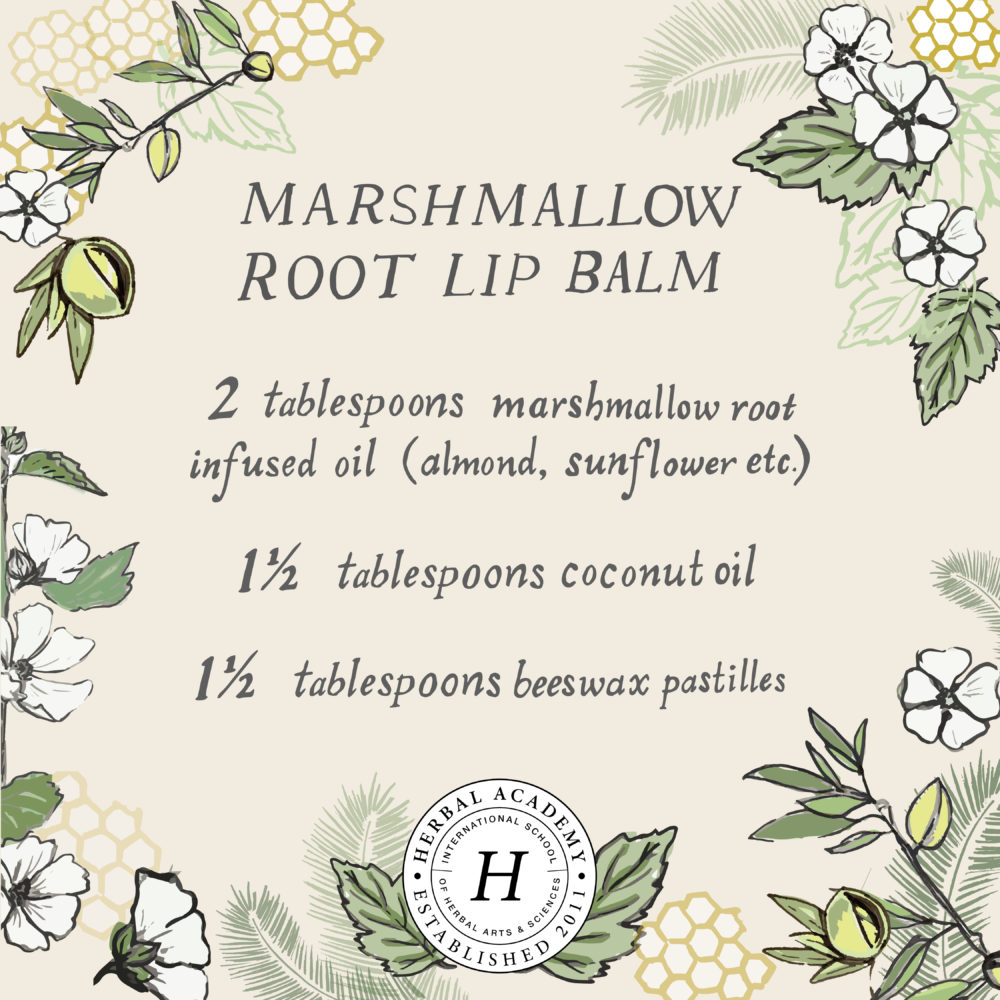 How to Make Marshmallow Root Lip Balm
Marshmallow Root Lip Balm
Ingredients
2 tablespoons marshmallow root infused sunflower oil – (Here is some great info and step by step instructions on how to make infused oils) – I chose sunflower oil but you could instead use olive oil, sweet almond oil, or grapeseed oil
1.5 tablespoon coconut oil
1.5 tablespoon beeswax pastilles
Directions
In a double boiler, add all the ingredients. Heat on med-low until everything has completely melted. Take off heat and transfer to a glass liquid measuring container, or any heat safe container that can be used for pouring.

Slowly fill small metal tins or lip balm tubes with liquid oils, being careful not to over pour (you can pick up a fancy tube

filling kit

to make this step a bit easier, but it's not a necessity!). Let the lip balm cool and harden before putting on lids.

Feel free to add a cute homemade label to dress your tins and tubes up a bit!
Lip Balm Add-ins
Here are few other ingredients that could be added to the marshmallow root lip balm to support its moisturizing and benefits:
Lavender or chamomile – either skin soothing herb can be added in with the marshmallow root during the oil infusion
Essential oils – lavender (

Lavandula angustifolia

), palmarosa (

Cymbopogon martinii)

, and rosewood (

Aniba rosaeodora

) are great for dry skin (Purchon et al., 2014). Essentials oils should be added at a proper dilution ratio once the melted oils have been removed from the heat.

Cocoa or shea butter –  for an extra-thick moisturizer, add ½ teaspoon. into the oil mixture while it's melting in the double boiler
So, while it may be easy and convenient to run out to the store the next time your lips are begging for some moisturizing TLC, remember that it's just as easy and way more fun to whip up your own. Give it try!!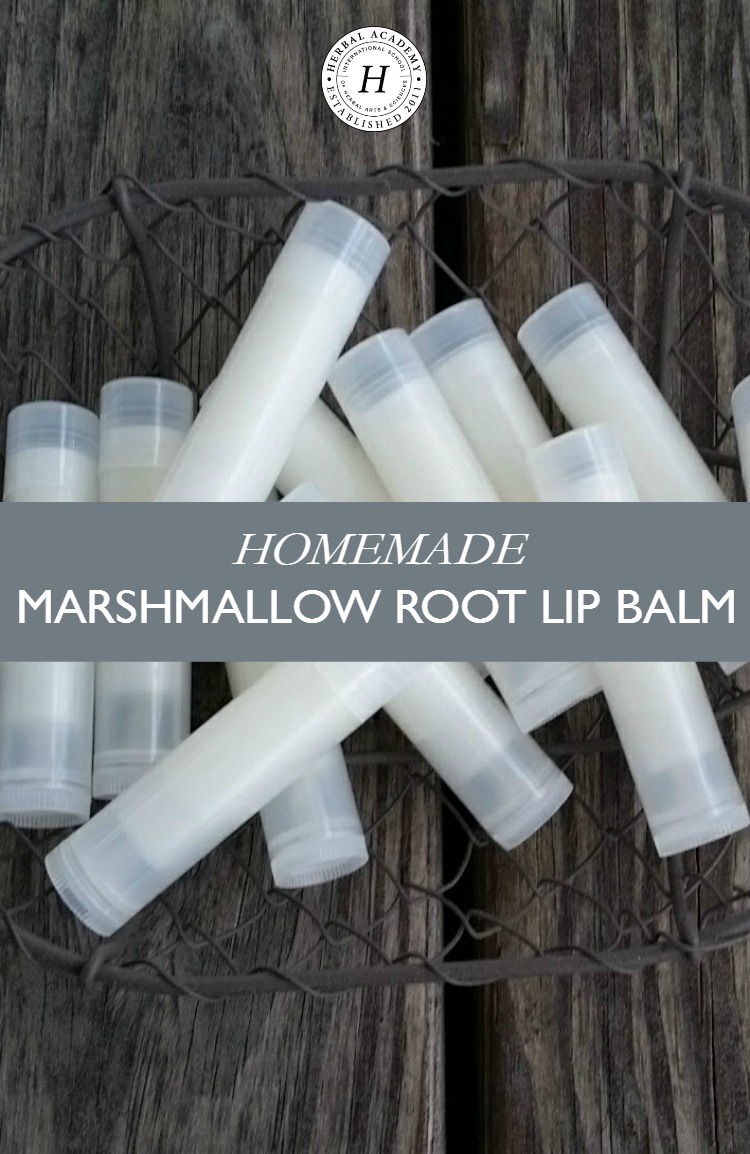 REFERENCES
Cech, R. (2000). Making plant medicine. Williams, Or.: Horizon Herbs.
Green, J. (1990). The herbal medicine-maker's handbook: the art & science of herbal medicine-making as taught at the California School of Herbal Studies. Forestville, CA: Wildlife & Green.
Marshmallow Monograph. (n.d.). Retrieved on 1/7/2017 from http://herbarium.theherbalacademy.com/monographs/#/monograph/2029
Purchon, N., Cantele, L., & Bordian, T. (2014). The complete aromatherapy & essential oils handbook for everyday wellness. Toronto, Ontario: Robert Rose Inc.
Ritchason, J. (1995). The little herb encyclopedia. Pleasant Grove, UT: Woodland Health Books.
Tierra, M. (1998). The way of herbs. New York, NY: Pocket Books.
Weed, S. (n.d.). Herbal Adventures with Susun S Weed – The Malvaceae — or mallow — family. Retrieved January 7, 2017 from http://www.susunweed.com/Article_Malvaceae-family.htm
Save