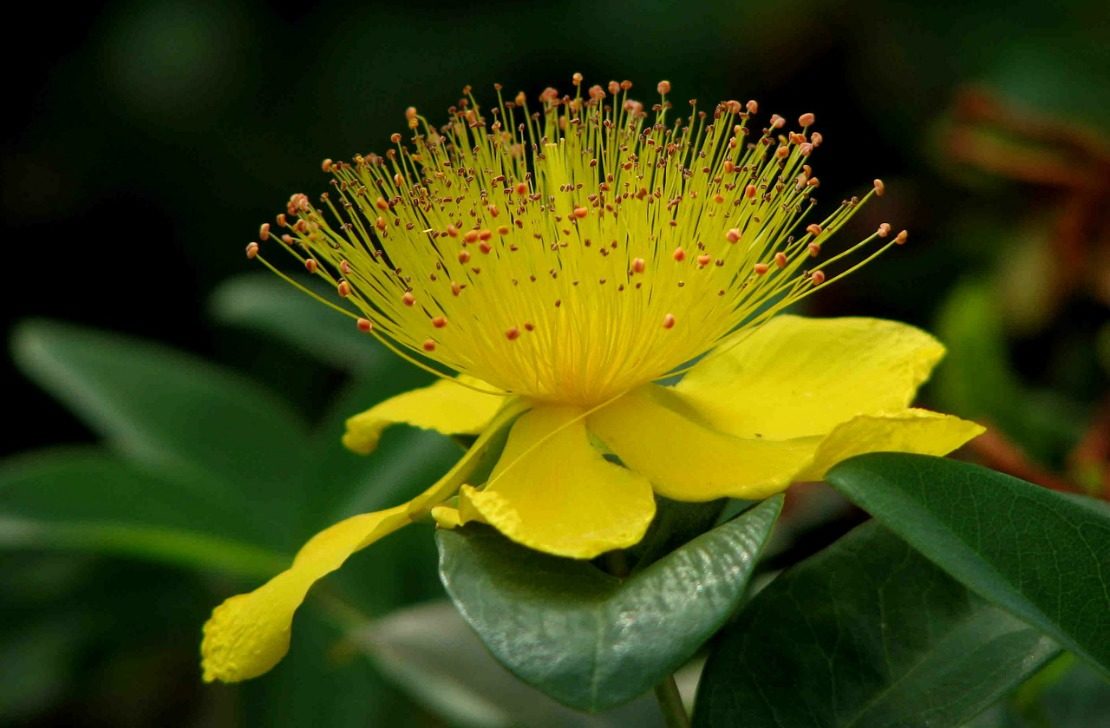 St. John's Wort: Herbs We Love For Summer
The summer herb of the week is St. John's wort, also known commonly as touch-and-heal, goatweed, hypericum, johnswort, klamath weed, rosin rose, St. John's grass, and tipton weed. St. John's wort is an herbaceous perennial in the St. Johnswort family (Hypericaceae). You will find it growing in the fields and meadows and along roadsides and forests from mid-June through the end of August.
Why do we love St. John's wort for summer? Antibacterial and anti-inflammatory, it is easily made into a compress, poultice or balm to soothe summer burns, cuts, wounds, bug bites, rashes, and bruises.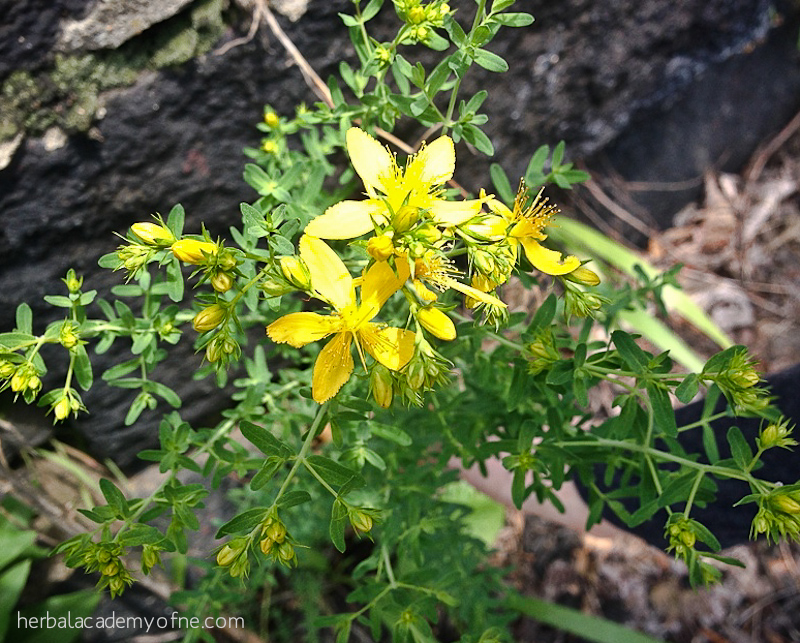 St. John's wort is also used to support those with:
Anxiety
Depression
Sinus infections
Arthritis
Lung ailments and coughs
Stomach ailments
St. John's wort can be confused with other plants, so be extra careful when identifying. The plant has many stems that produce numerous bright yellow five-petaled flowers with tiny black dots. The opposite, sessile, oblong leaves have translucent pinpricks that can be seen when the leaf is held up to the sun—these tiny holes are the oil glands. This characteristic is very useful in verifying the correct species.
For more reading about St. John's Wort, visit our guest article in From Scratch Magazine or find the plant monograph in The Herbarium, our exclusive, affordable membership program for ongoing education.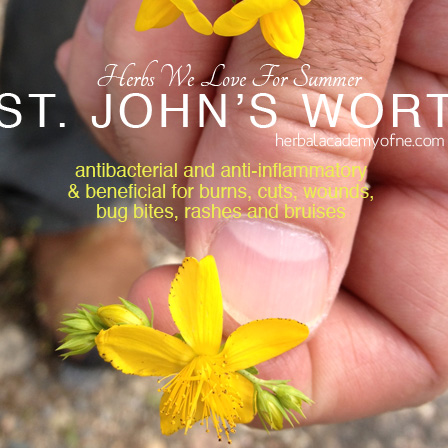 (St. John's wort is the bottom flower)
St. John's wort can also be made into an infused oil. For a step-by-step guide, see our article on Herb Infused Oils.