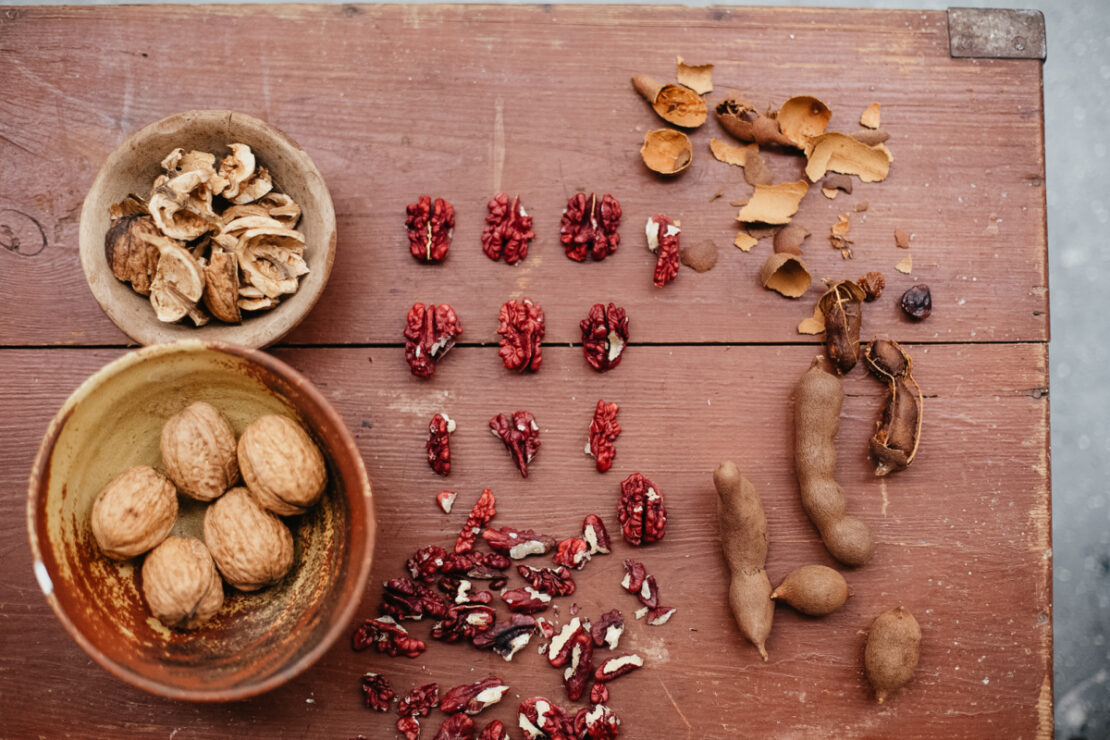 3 Foraging Inspired Recipes for Autumn
These mushroom burgers, mushroom tart, and walnut pie were inspired by a foraging outing in the woods. This particular walk in the woods was the first time I collected large parasol mushrooms. I used them for dinner (délicious!) to make mushroom burgers fried in buckwheat flour and black sesame seeds. I also incorporated the mushrooms into a homemade tart, and used the stems to make broth by drying and then grinding them into a powder. For the mushroom enthusiasts, you may also notice birch polypore and turkey tail in the pictures. I dried these to use medicinally, as tea. Below are 3 foraged recipes for autumn.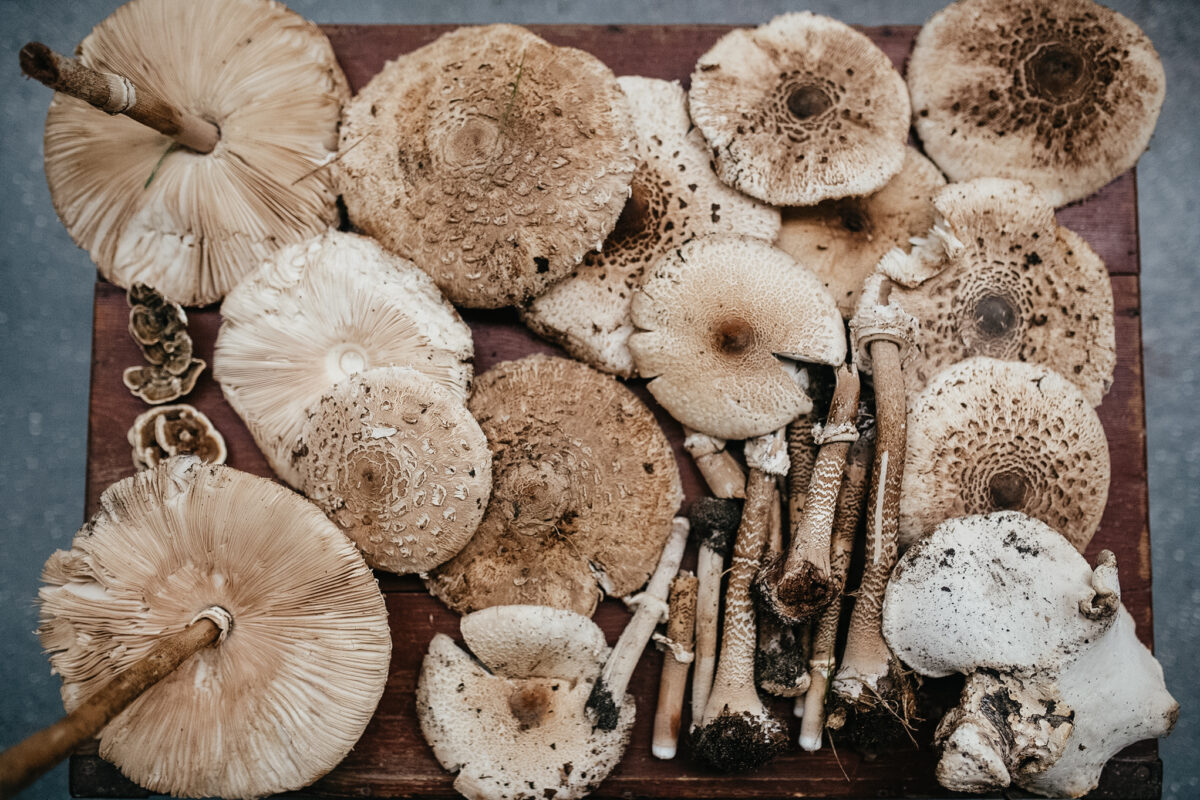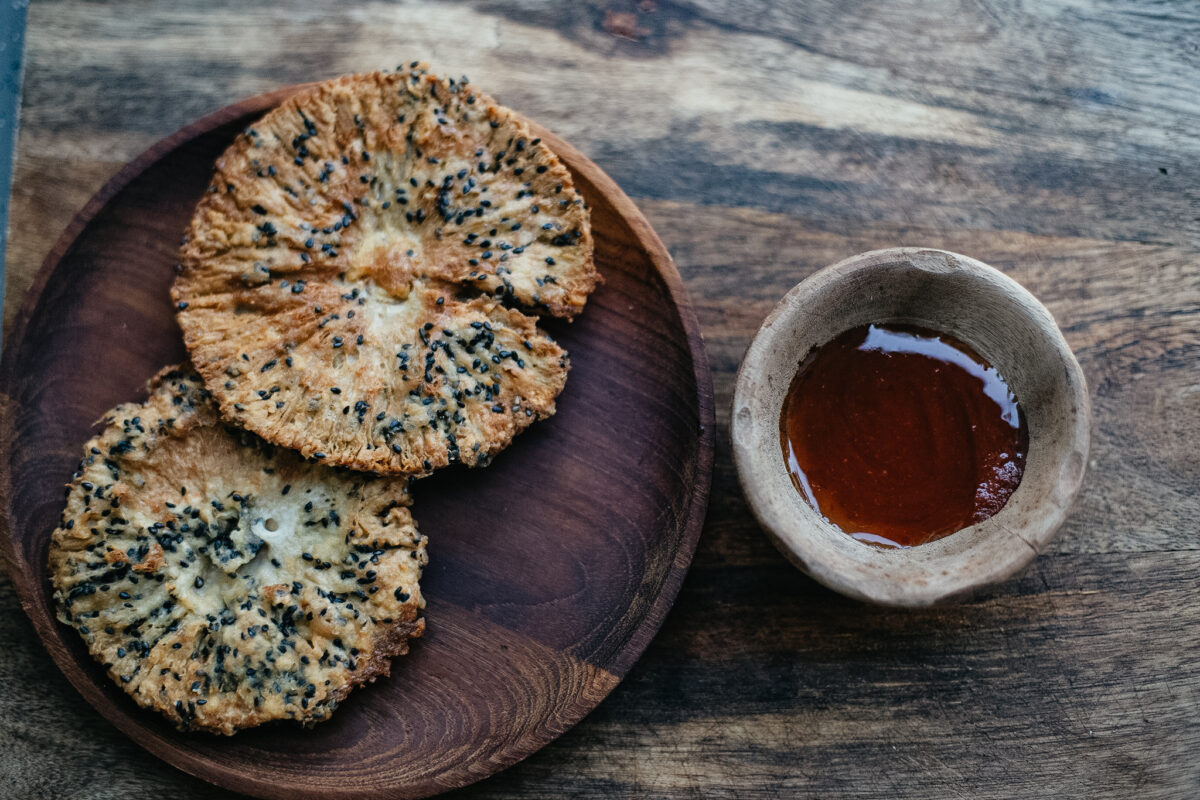 Foraged Mushroom Burgers Recipe
These mushroom burgers are a simple and tasty way to use those mushrooms that you find on your foraging journeys.
Ingredients
2 eggs
1/2 teaspoon chili pepper
1/2 teaspoon fresh garlic
1/4 teaspoon black pepper (Piper nigrum) fruit, ground
Salt to taste
Foraged parasol mushrooms
Buckwheat flour for coating
Directions
Mix the eggs, chili pepper, fresh garlic, black pepper, and salt and whisk in a bowl. 
Dip the mushrooms in the egg mixture. 
Coat with buckwheat flour, front and back.
Fry in a thick layer of oil for about 3-4 minutes.
To Use: 
Eat as is or with a sauce of your choice and your other favorite burger fixings!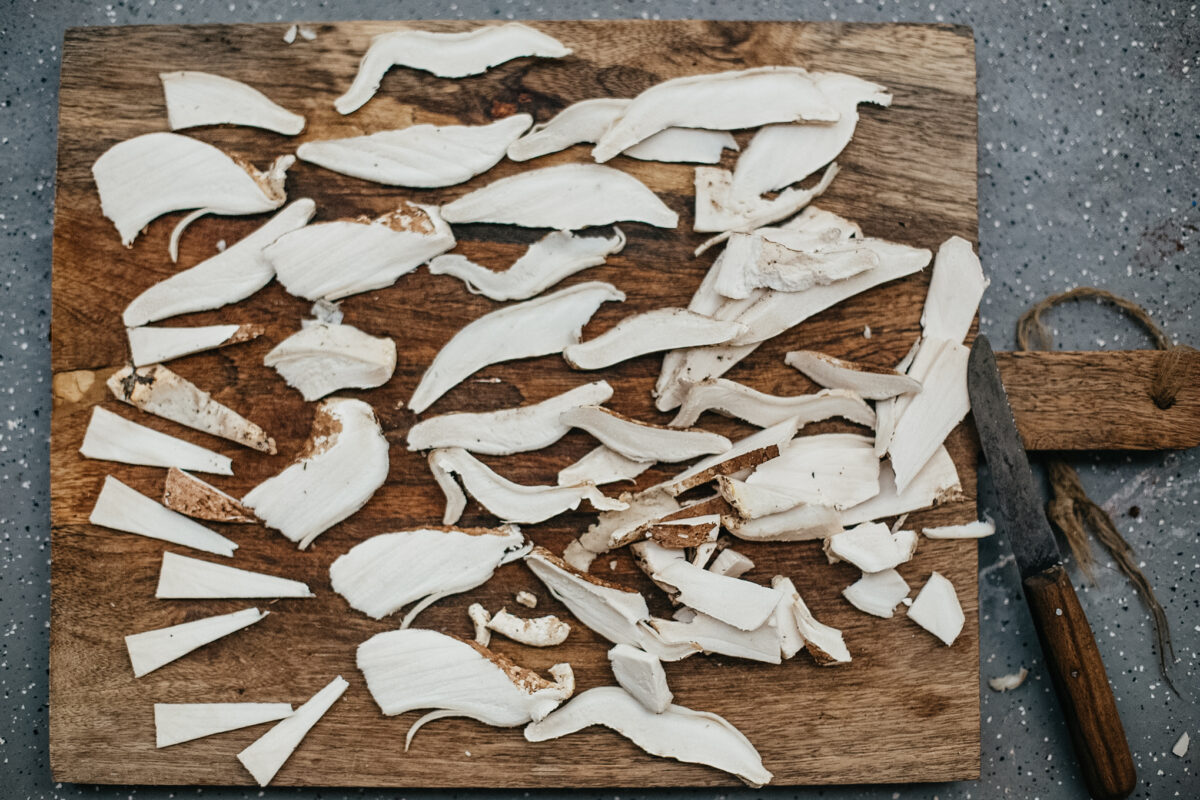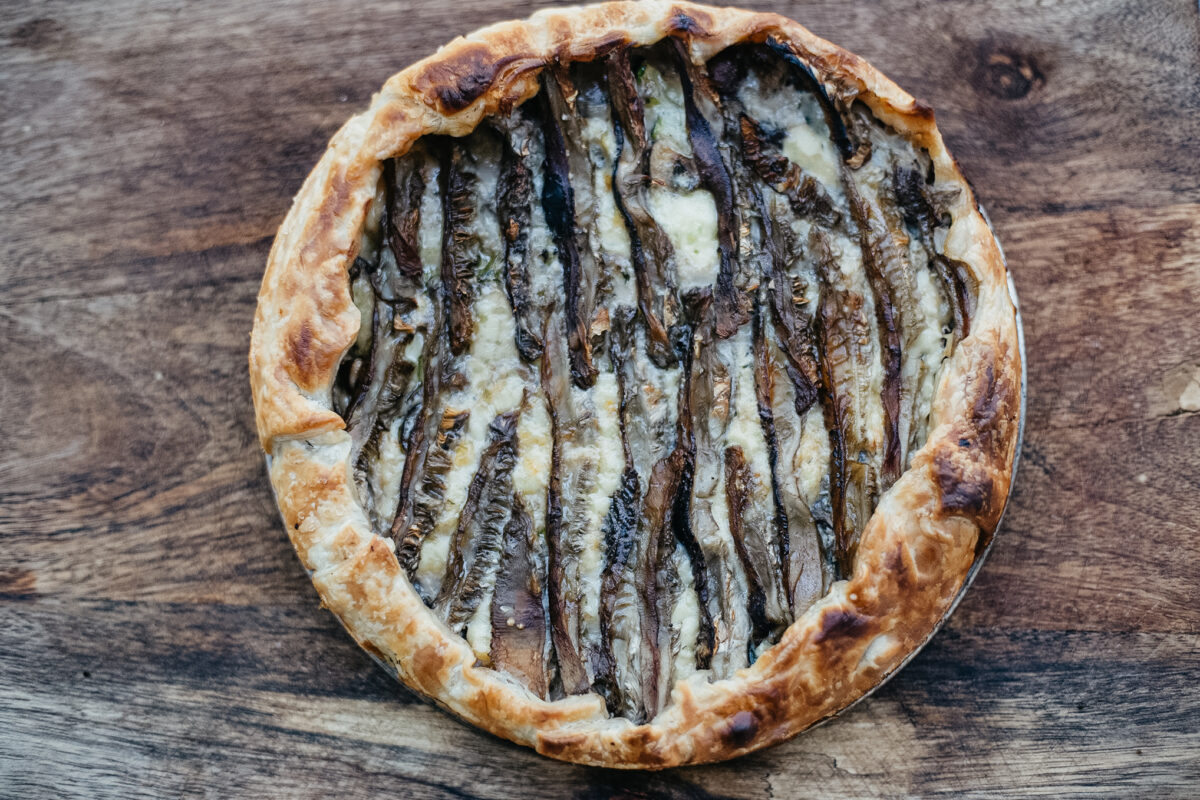 Tart With Foraged Parasol Mushrooms
Cheesy, zesty, spicy, and savory…get ready for a delicious treat. Made from foraged parasol mushrooms, along with savory spices and a touch of heat, this nourishing tart has just the right amount of complexity—makes a great meal or snack any time of day.
Ingredients
250 grams flour
¾ teaspoon salt
125 grams butter, cold
1 egg
3 tablespoons water, ice cold
2 shallots
2 cloves of garlic
Chili pepper
Salt
4 sliced parasol mushrooms
Rosemary ​​(Salvia rosmarinus) aerial parts
Thyme (Thymus vulgaris) aerial parts
A dash of lemon zest
Parmesan cheese

Directions
Mix the flour with the salt in a mixing bowl. 
Cut the cold butter into cubes of about 1 by 1 centimeter and mix this with the flour. 
Add the egg and water and mix briefly until the dough forms a ball. 
Add a little extra water if the dough is too dry. 
Don't knead for too long. 
Let the dough rest for 30 minutes in the fridge.
Fry the shallots with the garlic cloves and the chili pepper. 
Add sliced parasol mushrooms along with the rest of the herbs. 
In a cake pan, add the filling to the puff pastry and sprinkle cheese on top. 
Bake at 350 degrees for 30-45 minutes.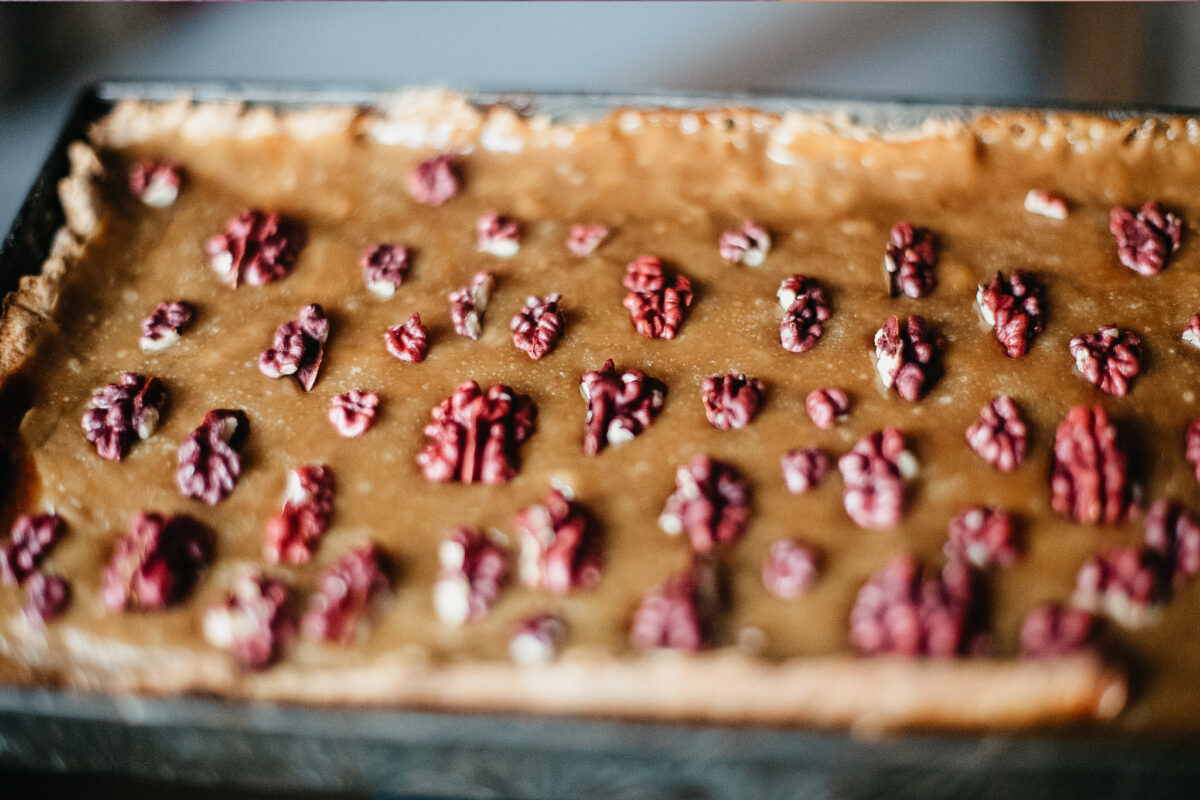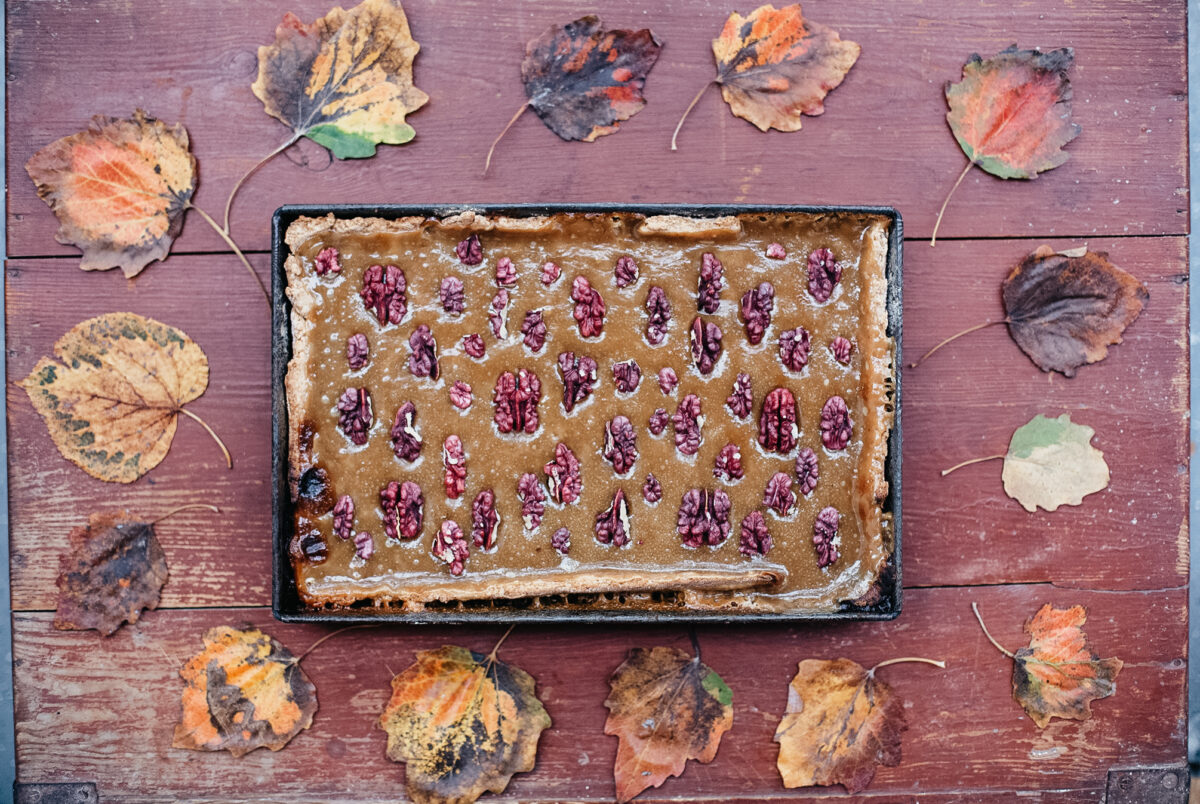 Caramel Walnut Pie
Mmm…walnuts, caramel, and whipped cream in a buttery crust. The earthy bitterness of walnuts is balanced by the sweetness of caramel in this delicious caramel walnut pie.
Ingredients
300 grams flour
60 grams sugar
230 grams butter salted, cooled and cut into small cubes
3 tablespoons ice-cold water or just enough to bring the dough together
200 grams granulated sugar
100 grams butter in cubes
200 milliliters whipped cream
200 grams walnuts 
Directions
Preheat the oven to 190˚C/375 F.
Place the flour, butter, and sugar in the food processor and mix briefly.
Add the water and pulse until the grains stick together.
Lightly flour your work surface and roll out the dough.
Roll it into a round piece that is about 5 cm larger than the shape you wish to make.
Place the dough in the mold and press it well into the edges. Cover your dough with a piece of baking paper and fill it with baking beans such as kidney beans, black beans, or chickpeas. This will help the crust hold its shape during baking.
Place in the fridge for 20 minutes.
Bake the crust for 15 minutes. Remove the beans and parchment paper and bake for another 10 minutes or until the dough begins to brown slightly.
Put the granulated sugar in a pan with 3 tablespoons of water.
Place over medium heat and stir until sugar is completely dissolved.  
Then turn up the heat and stop stirring.
Let the mixture boil until the sugar turns a dark caramel color. 
Remove from the heat and add the butter. Stir well until the butter has melted and then add the whipped cream.
Return to high heat and bring to a boil again. Let boil until the mixture thickens slightly.
Add the walnuts. Pour the filling into the crust.
Place in the oven for about 10-15 minutes or until the filling bubbles.
Remove the pie from the oven and let it cool completely before slicing.
If available, add red walnuts for an extra colorful accent. 
In Closing,
Featuring foraged mushrooms and walnuts, these three recipes are perfect for cool autumn days. Nourish yourself and your loved ones with these three autumn recipes inspired by hours spent foraging and rambling in the woods.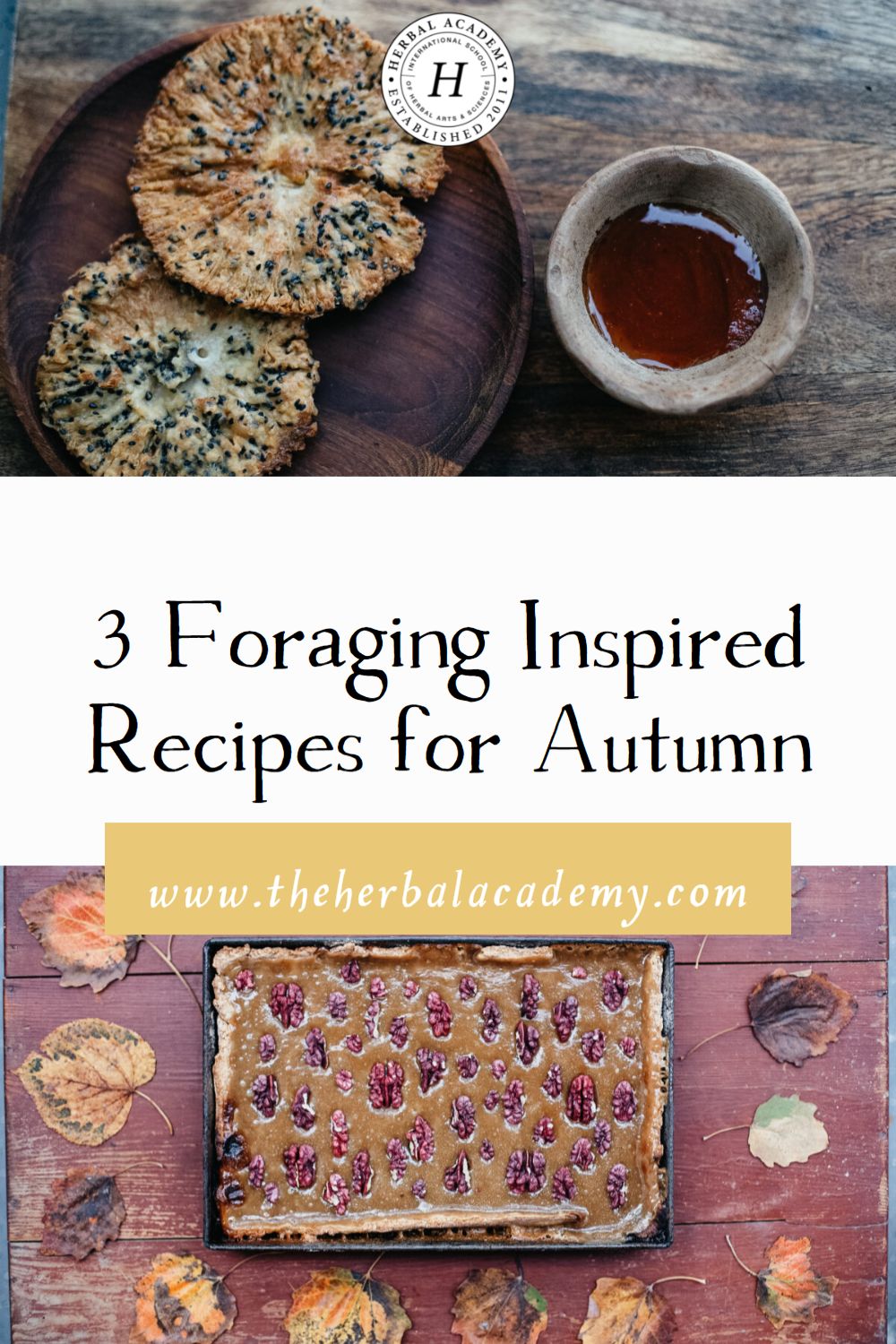 For more recipes by Lieke, see:

3 Simple No-Bake Vegan Cake Recipes
How to Make Botanical Vegan Pancakes Inspired by the Colors of Nature
These recipes for autumn and photography come from Lieke Romeijn (@liekeromeijn).
Specialist in: Artisanal food art
Location: The Netherlands, University of the arts, St. Joost, Breda
www.liekeromeijn.nl