Mastering Herbal Formulation Course
Mastering Herbal Formulation Course
Herbal formulation is the art and science of combining herbs to create safe, well-balanced, and effective multi-herb formulas. By learning the craft of herbal formulation, you will graduate from FOLLOWING other peoples' herbal recipes to DEVELOPING your own.
For thousands of years, herbalists have combined plants to create multi-herb formulas for everything from grief to infection, and the practice continues to this day. The combination of particular aromatic and bitter herbs in a customized digestive extract, for example, can feel like a masterpiece, and there's nothing quite like the beauty of mixing the deep pink of rose petals together with the vibrant green of spearmint and the delicate flower heads of chamomile for a delicious and beneficial tea blend. But how do we know which herbs are best combined in a formula? And what makes a good formula effective? These questions are on the minds of many students of herbalism.

The Mastering Herbal Formulation Course is more than a step-by-step guide on how to combine herbs (though we've got you covered there, too!). This comprehensive, multimedia course delivers all the concepts you need to know—from herbal actions and energetics to phytochemicals and solubility, from synergy to safety and dosage considerations—all in one extensive and easy-to-digest program.
This course can be enjoyed by herbalists of all skill levels, including those with a basic herbal foundation in place as well as intermediate-level herbalists desiring a stronger foundation in formulating.
Upgrade your registration with the optional 2-Pack Record-Keeping Tear Off Pads and Formulary Notebook for all your new herbal formula experiments. 
Description
There are so many questions on the minds of herbalists when learning how to combine herbs. Which herbs are best in tea? Which herbs are best in tincture? What percentage of alcohol should I use? How many herbs should I add to one formula? Is it ok to combine tannins and alkaloids in one preparation? What dose should I use? How long should an individual stay on a formula? What should I do if someone reacts to a formula? How can I ensure that my formulas are balanced and safe for specific individuals?
If you're itching to start applying your herbal knowledge by creating individualized formulas, but are unsure where to start or are overwhelmed because there's just so much to know, the Mastering Herbal Formulation Course is for you!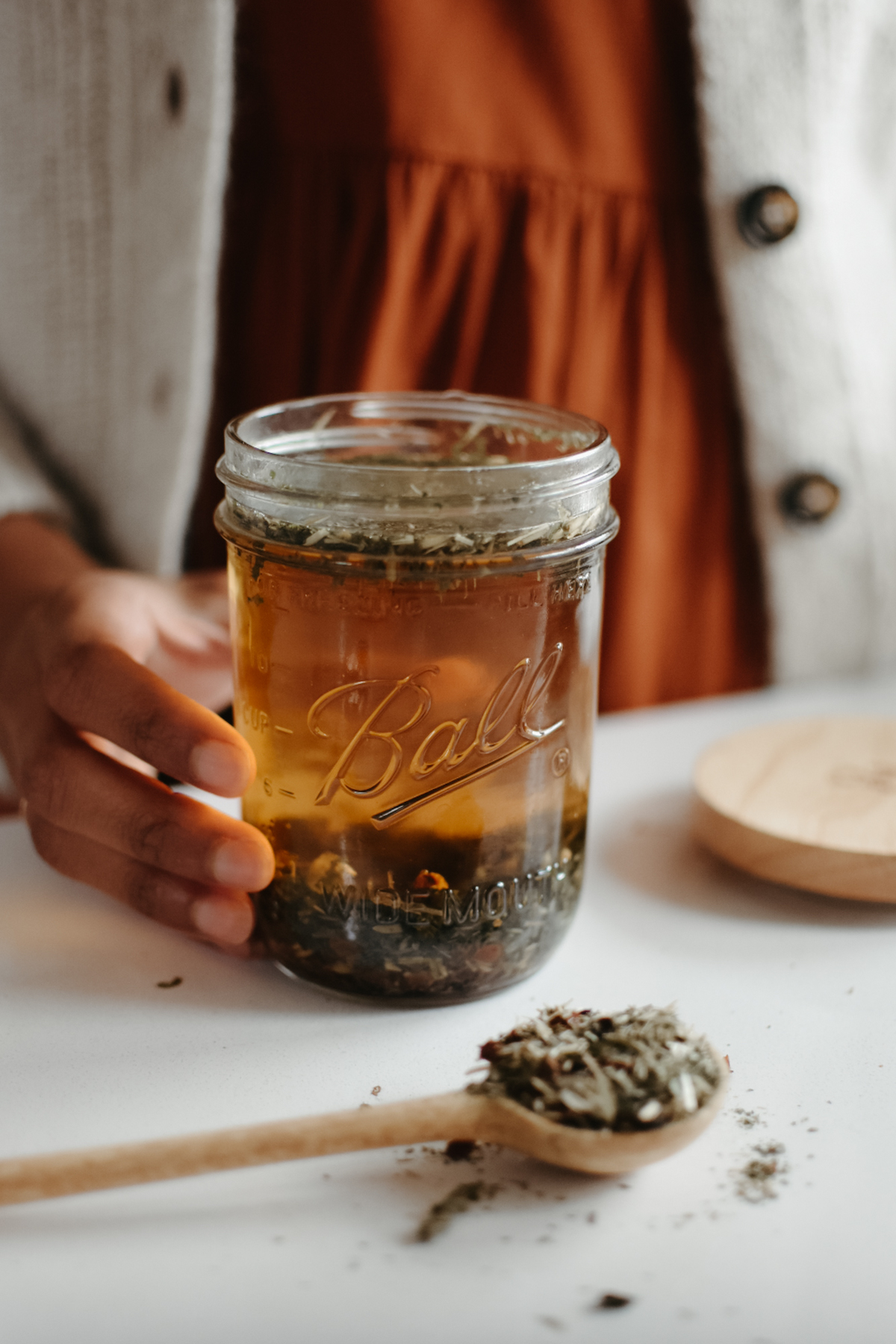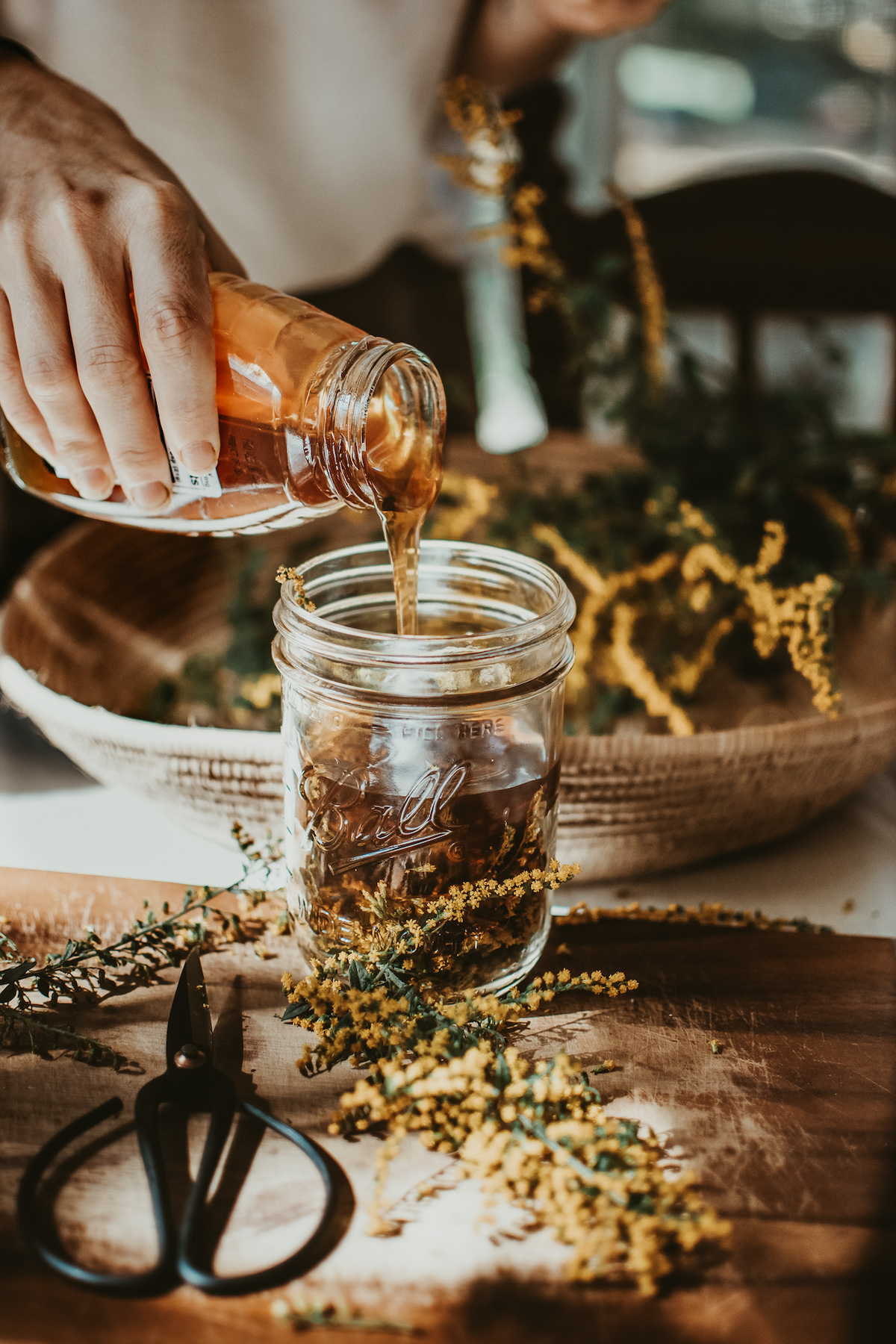 Learn how to masterfully combine herbs like a pro!
When learning how to combine herbs skillfully, you not only need to understand the properties of herbs, you also need a foundational understanding of phytochemistry, solubility, and herbal interactions. And it all starts with asking the right questions to get at just what you need to know to create an effective personalized preparation. This course will walk you through all of these skills and more! 
Whether you're a beginning herbalist who is interested in diving deep into the hows and whys of formulation or an intermediate-level herbalist who desires a stronger foundation from which to create herbal formulas for your clients, the Mastering Herbal Formulation Course provides the information you need to start creating custom herbal formulas for specific individuals and circumstances. While this course can certainly be enjoyed by herbalists of all skill levels, and we've included plenty of foundational information for beginners, we do recommend having a basic herbal foundation in place through self-study, our Introductory Herbal Course, or a local apprenticeship.
This course has it all: the chemistry, the clinical and traditional knowledge, loads of helpful handouts, and plenty of case studies and example formulas for inspiration. Get ready for an info-packed adventure on the road to becoming a master formulator!
Do you want to learn how to combine herbs skillfully? HERE'S WHAT YOU'LL LEARN IN CLASS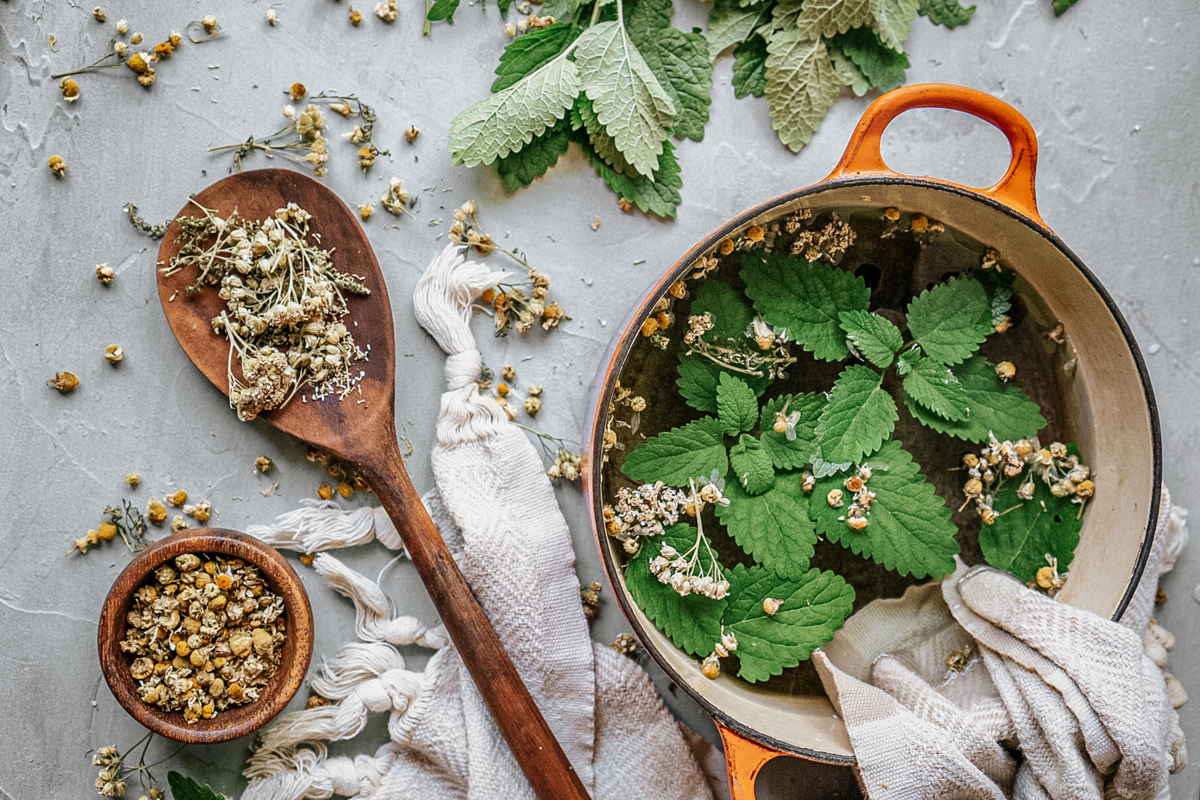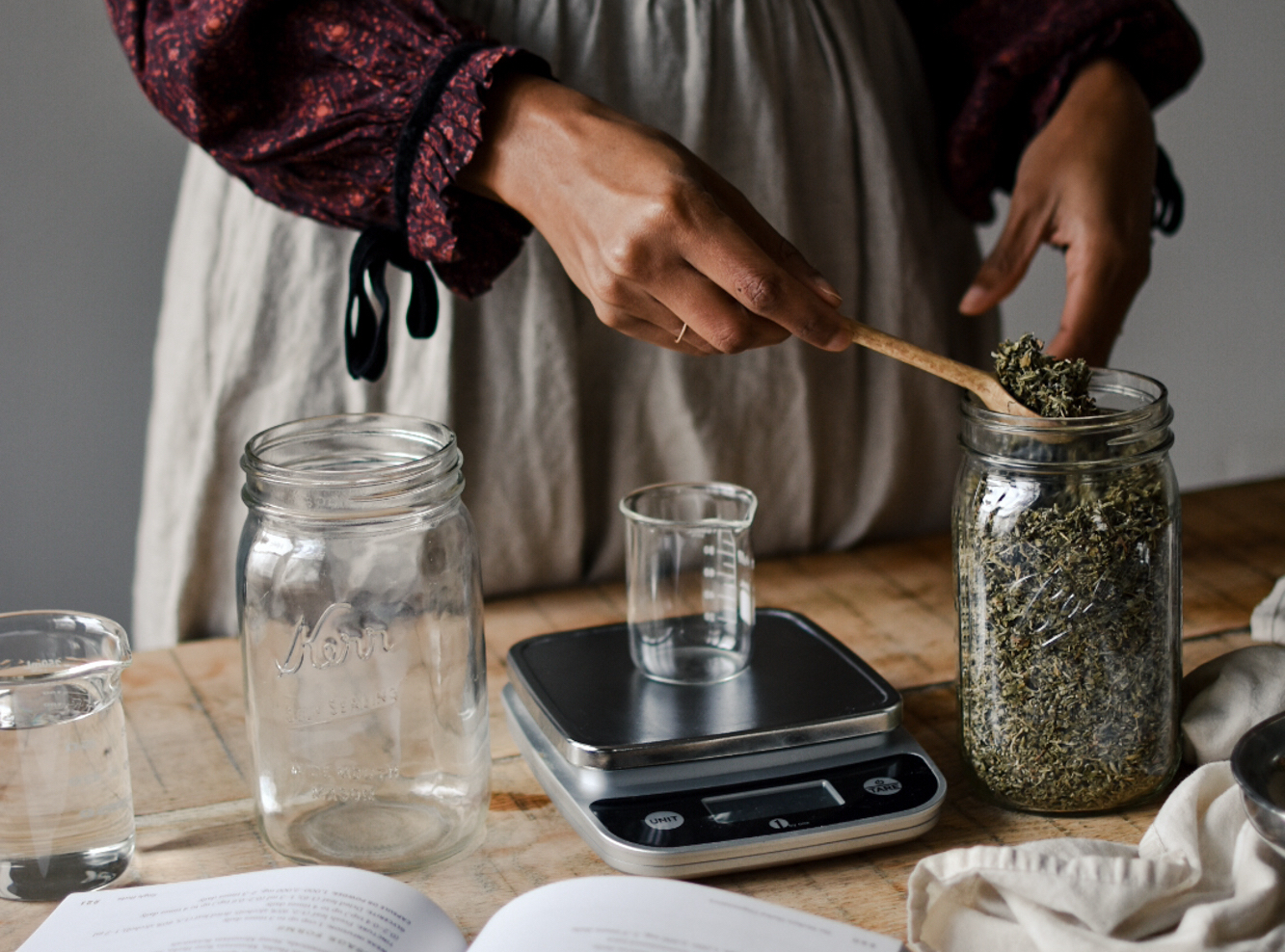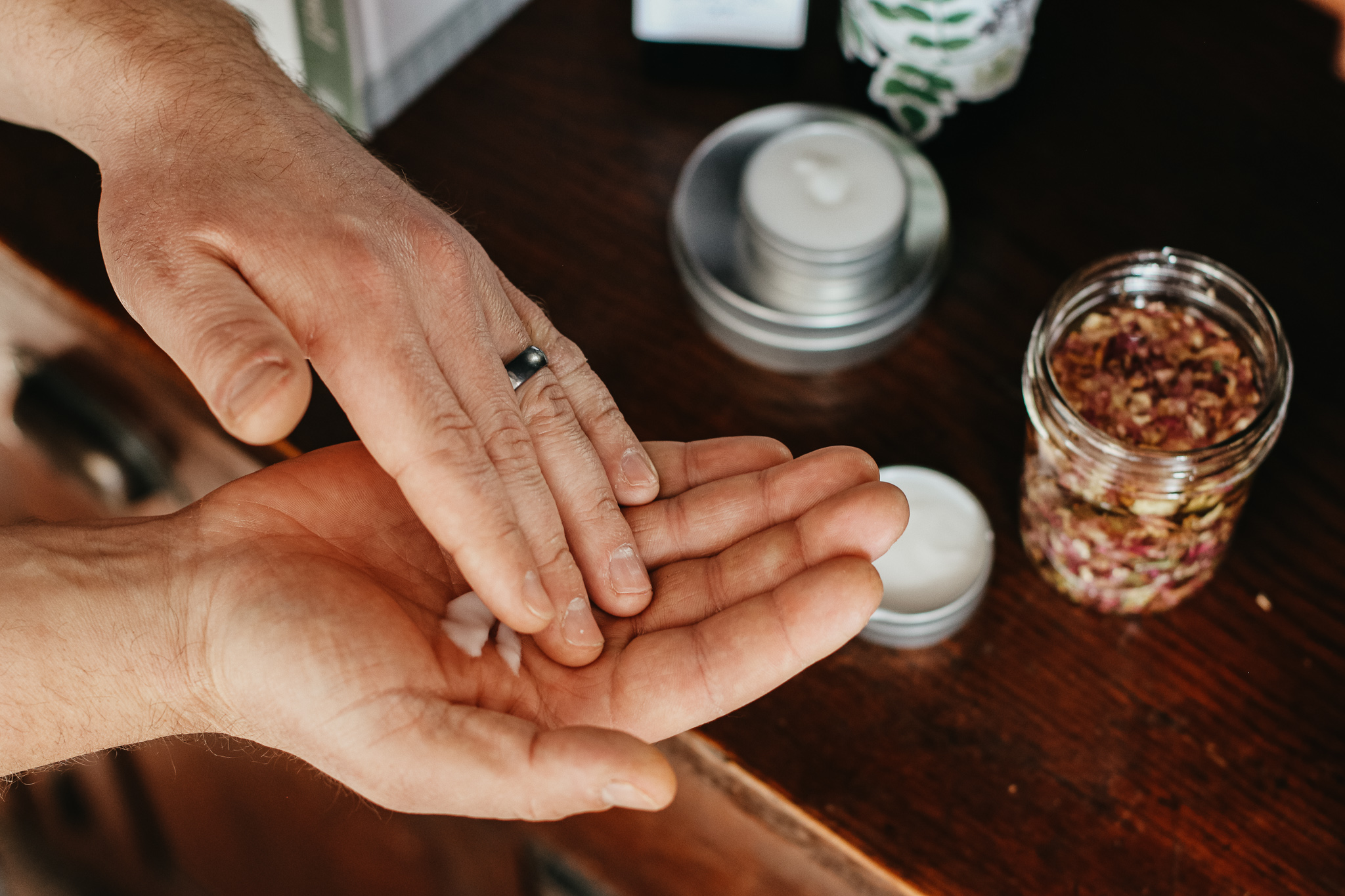 Come along and explore these questions and so many more with the Herbal Academy's seasoned team of herbalists including our educators, Maria Noël Groves, RH (AHG), clinical herbalist and author of Body Into Balance and Grow Your Own Herbal Remedies, Pamela Spence, MNIMH, clinical herbalist, Twinings International herbal expert, and herbal contributor to BBC Scotland, and many more!
BY THE END OF THIS COURSE YOU WILL…
✔️ Have a comprehensive understanding of herbal properties and a vast materia medica from which to draw when formulating
✔️ Know how to combine herbs for a variety of herbal preparations
✔️ Have an understanding of key chemistry concepts that are relevant to herbal formulation
✔️ Know how to create energetically balanced formulas
✔️ Know the best ways to extract specific phytochemicals from different plants
✔️ Know how to choose the best menstruum for optimum extraction depending on use
✔️ Know which herbs and constituents should not be combined in formulation
✔️ Be inspired to use your intuition when combining herbs
✔️ Be familiar with different formulation approaches and frameworks
✔️ Be equipped with the knowledge to create safe, well-balanced, and effective herbal formulations!
TAKE YOUR LEARNING RIGHT TO THE APOTHECARY!
The Mastering Herbal Formulation Course registration comes with an optional upgrade to our 2-Pack Record-Keeping Tear Off Pads and Formulary Notebook, an essential compilation of handy formulation guides to keep all of your need-to-know herbal combination information in one place. Complete with space to record all of your herbal formulations and keep important formulation records, this indispensable notebook is a must-have for any herbal formulator!
Choose to enroll in the online course by itself or upgrade your registration with our gorgeous (and practical!) 2-Pack Record-Keeping Tear Off Pads and Formulary Notebook!  
---
THE MASTERING HERBAL FORMULATION COURSE COMPLETE OUTLINE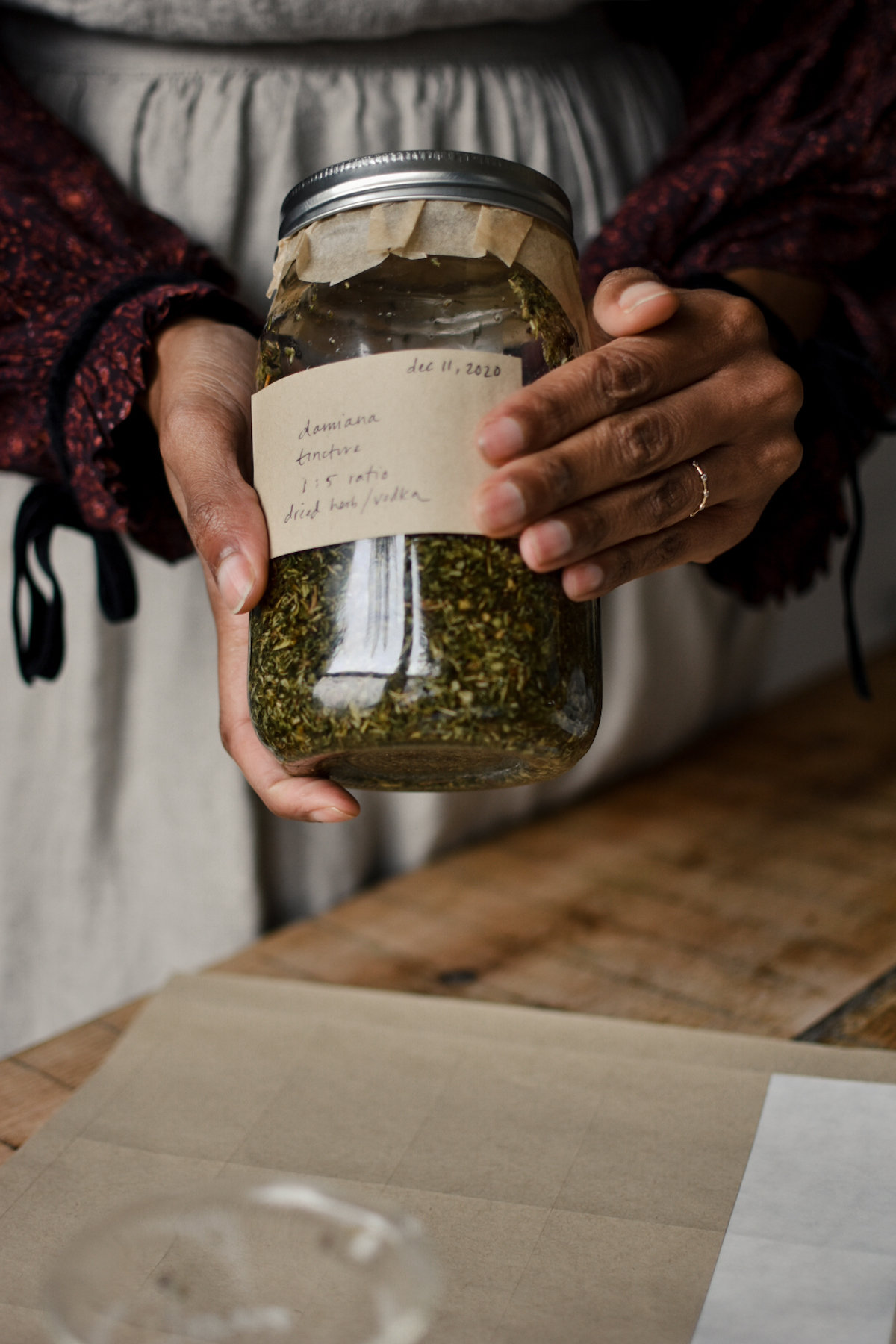 UNIT 1: THE BUILDING BLOCKS OF HERBAL FORMULAS: ACTIONS, ENERGETICS, AND HERBAL PREPARATIONS
Introduction to the Course; Overview of Herbalism and the Holistic Approach; Herbal Actions; Herbal Energetics, Affinities, and Specific Indications; Herbal Preparations
The course begins with foundational concepts you need to determine how to combine herbs in a way that is safe, well-balanced, and effective. It sets the stage for the holistic approach to formula making that is discussed throughout the course and answers the questions:
Why are we creating herbal formulas in the first place? 

What role do Western energetics and tissue states, like hot/cold or excited/stagnant, play in formulation? 

How can I categorize herbs in a way that makes formulation simpler?

After I've crafted my multi-herb blend, how do I know whether it will be most effective in a tea, tincture, vinegar, or another type of herbal preparation?
Unit 1 provides in-depth coverage of herbal actions, energetics, indications, and preparations with handy (and gorgeous!) graphics that organize the information into a toolkit you can return to again and again. This unit also provides case studies so you can see examples of how to craft and revise formulations based on an individual's needs.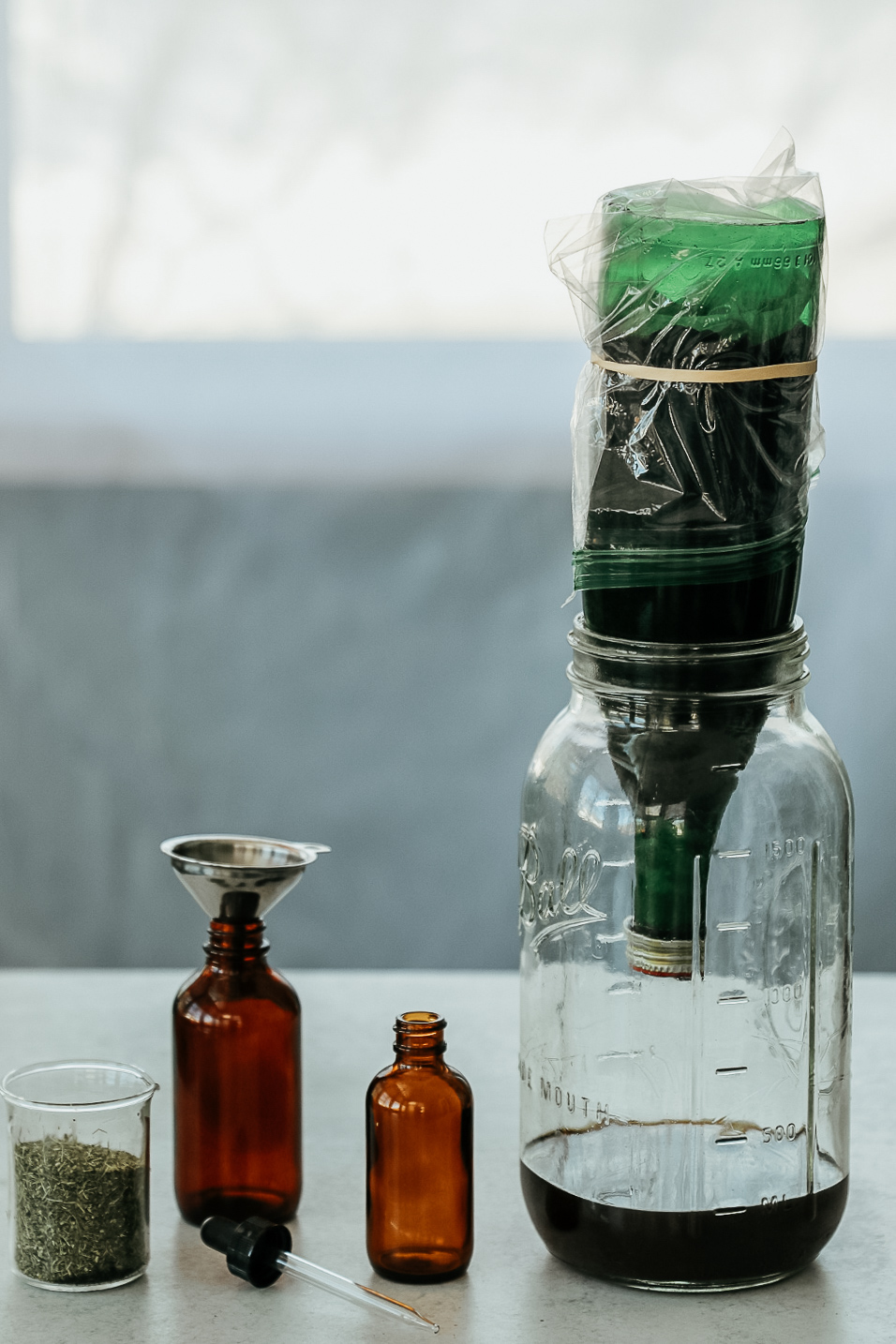 UNIT 2: PHYTOCHEMISTRY
Basic Chemistry for Herbalists; Introduction to Phytochemistry; Plant Constituents; The Solubility of Plant Constituents
You don't need a full course in chemistry to create stellar formulas, but you do need to have an understanding of some key chemistry concepts. Basic knowledge about phytochemistry can help you draw conclusions about actions, solubility, and the shelf life of particular herbs and will accelerate your abilities and confidence as an herbalist and formulator. For example, if an herb contains mucilage, you can guess that it has demulcent properties. If an herb contains resins, you know that those resins are probably not water soluble, and the herb might be better prepared as a high-alcohol tincture rather than a tea.
With this herbalist's perspective on chemistry, you'll be well on your way to creating the most phytochemical-rich preparations with the most appropriate menstruum for each herb in your apothecary! 
In Unit 2, we've got you covered with clear, easy-to-understand lessons on solubility, herb-herb interactions, and phytochemical classes. We also take a detour into the ecology of phytochemicals and the roles they play in the plants themselves to give you a broader understanding of plant constituents. And finally, we've got some fun science experiment videos so you can see herbal chemistry in action!
UNIT 3: HERBAL FORMULATION
Asking the Right Questions; Formulation Considerations; Formulation Step-by-Step; The Triangle Method of Formulation; Special Considerations for Topical Formulas; Teacher Tutorials; Course Conclusion
This comprehensive unit combines everything you will learn in Units 1 and 2 with a deep dive into the step-by-step details of creating an herbal formula for a specific person or situation. 
We'll start with guidance on gathering the information that you need

before

formulating—whether you are formulating for yourself, your family members, or eventually, your clients. 

Next, we discuss a step-by-step approach to formulation, touching on important considerations including choosing herbs, incorporating synergy, considerations of taste and ease of use, safety, and appropriate dose. 

We'll share an overview of the triangle method of formulation, which you can use as a template moving forward for both simple and complex recipes.

We'll explore special considerations for topical formulas.

Finally, we share guidance on troubleshooting and balancing formulas for individuals. 
In Unit 3, you'll get plenty of formulation practice with worksheets, case studies, and exercises. We also present special guest videos to highlight the unique way in which individual herbalists create formulas for their clients.
Download the Complete Course Outline

BENEFITS OF THE MASTERING HERBAL FORMULATION COURSE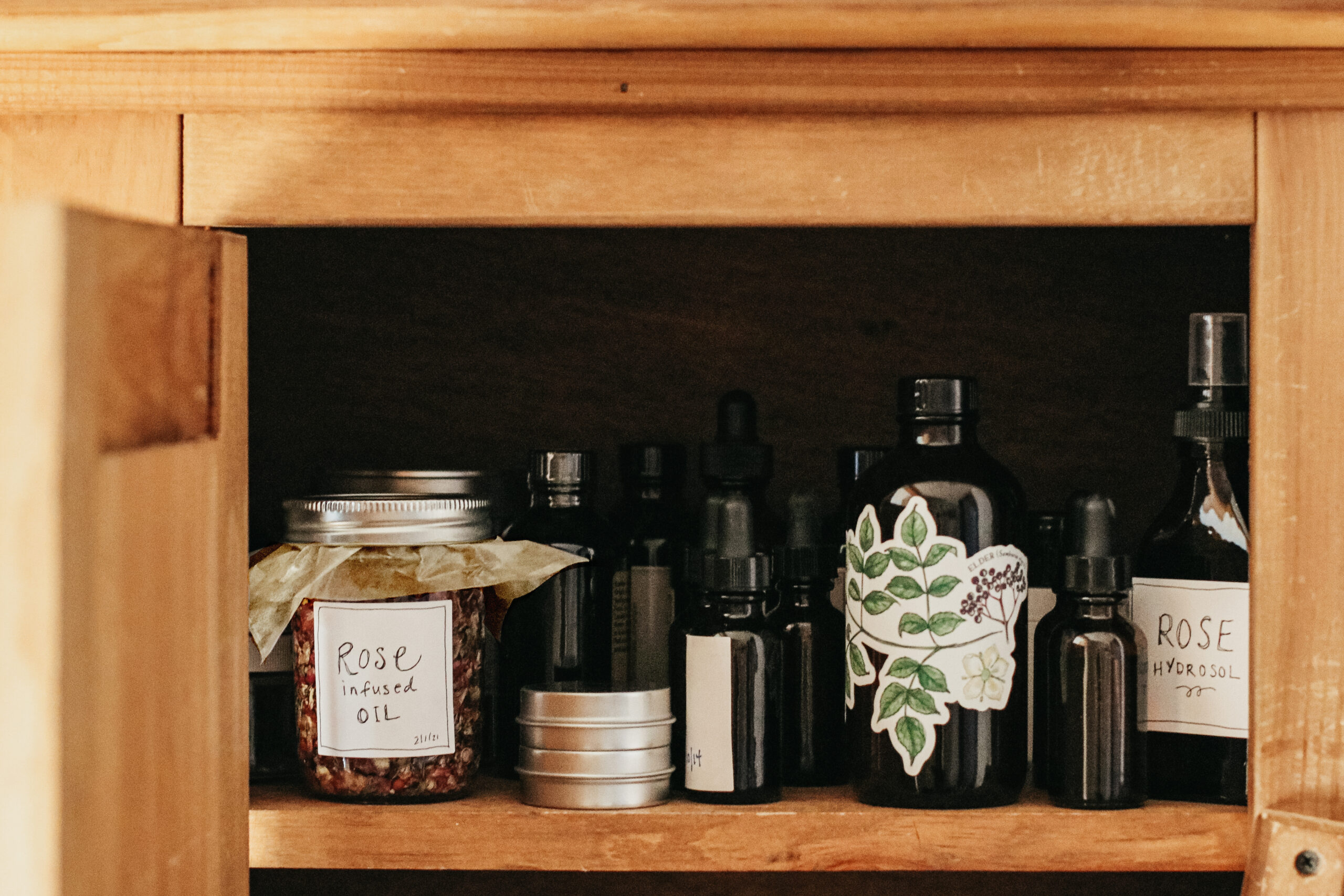 Are you ready to learn how to combine herbs like a pro and start mastering herbal formulation?
There is artful beauty and science to crafting herbal formulations, and anyone can learn how to develop perfect herbal tea and tincture formulas with some practice and study! Let us coach you through the craft in our thoughtfully designed Mastering Herbal Formulation Course. Study under your trusted Herbal Academy teachers, and you'll soon graduate from a recipe follower to a recipe developer!
---
* Lifetime Access is access to the course that you purchased for as long as the particular course is offered by the Herbal Academy. View Terms & Conditions for more detail.
Additional Information
| | |
| --- | --- |
| Weight | 1.625 lbs |
| Dimensions | 11 × 8.5 × 0.75 in |
| Choose an option | Course with Workbook Set, Course without Workbook Set, 2 Month Payment Plan Course Only, 2 Month Payment Plan Course with Workbook Set |