Herbal Summer School Workshop Bundle
Herbal Summer School Workshop Bundle
Summer break is here, and hopefully, that means more time for creative, hands-on projects that nurture your passions! Our herbal educators have had a blast bringing some of their favorite herbal activities to THREE new and exciting summer workshops that will inspire you to keep your plant studies going strong all summer long. These workshops are short, sweet, and most importantly—fun! So much fun, in fact, that you probably won't even feel like you're learning!
Sign up for your favorite herbal workshop individually, or bundle all three together with $20 off on your registration. The Herbal Summer School Workshops Bundle includes: 
Tea Blending 101 Workshop – last day to sign up is September 5, 2022
Flower Pressing for Herbalists Workshop – last day to sign up is September 5, 2022
Botanical Mixed Drinks Workshop – last day to sign up is September 5, 2022
You'll be able to start each workshop via your Student Dashboard on the day it goes live. 
Each workshop comes with an optional companion product to enhance your herbal exploration, such as a Tea Blending Booklet, a Field Flower Press, and a Botanical Mixed Drinks Recipe Booklet. Choose the "Workshops with Products" option if you'd like to get all workshop companions delivered right to your doorstep. 
If you're ready to get an herbal-infused summer education like never before, then join us in our Herbal Summer School Workshop series!  The last day to sign up is September 5, 2022.
Join Our Waitlist
This course offering is currently on a registration freeze, but it will be back soon! Please add your email to the waitlist below if you would like updates regarding its return.
Description
If you find yourself with a bit of free time this summer, or you simply want to take a break from your long-form, intense herbal studies, then we invite you to dive into one (or all) of these topic-specific workshops for endless summer fun!

Imagine for a moment:
Serving botanical mixed drinks at a summer cookout and soaking up the compliments while your friends and family marvel at the way your herbal creations double as the star ingredients in your cocktail (or mocktail!) cabinet. 

Pressing herbs and flowers from a nature walk into your beautiful plant press—and then using the delicate pressed plants in your

materia medica

and summer craft projects.

Sipping on a refreshing herbal iced tea that you formulated yourself—tailored specifically to your tastes and featuring herbs that support your physical, emotional, or spiritual wellbeing.
If any of the above sounds appealing to you, our Herbal Summer School Workshops will help you make it happen and inspire you into new engaging ways to use herbs with endless creativity and summer delight!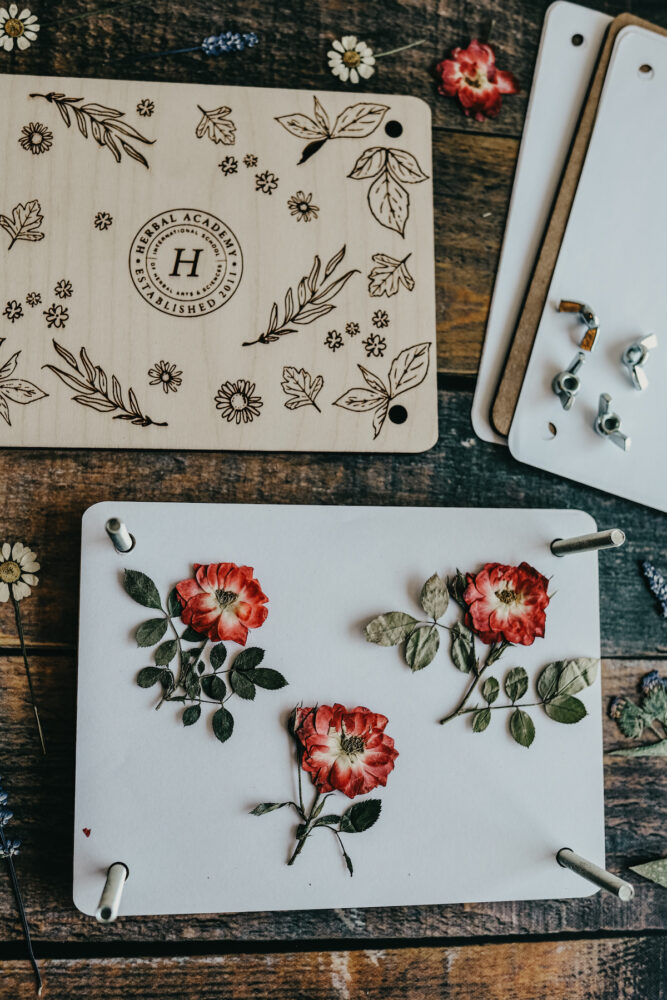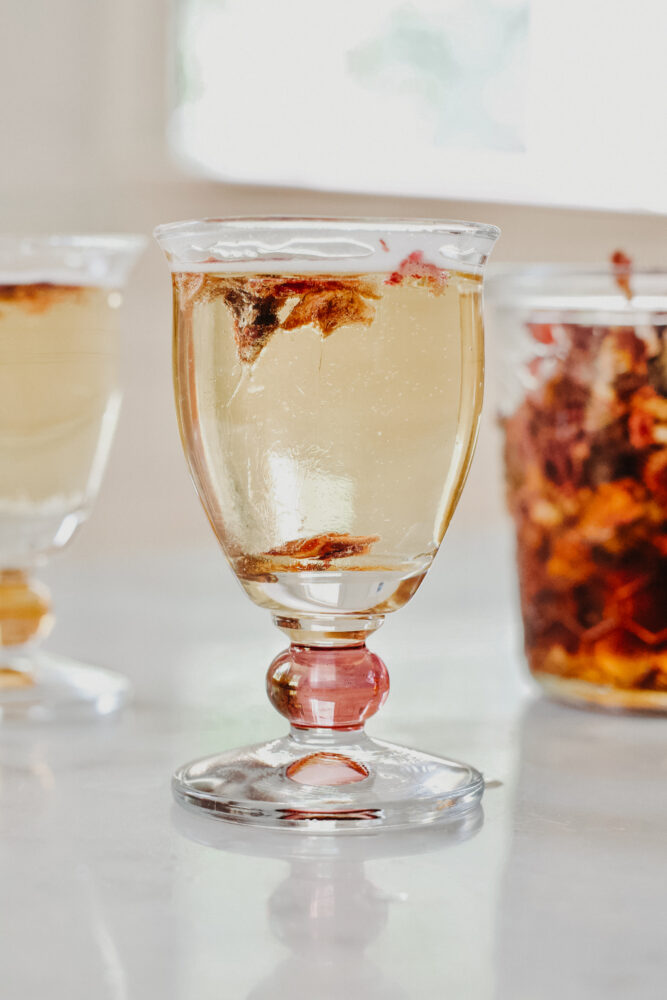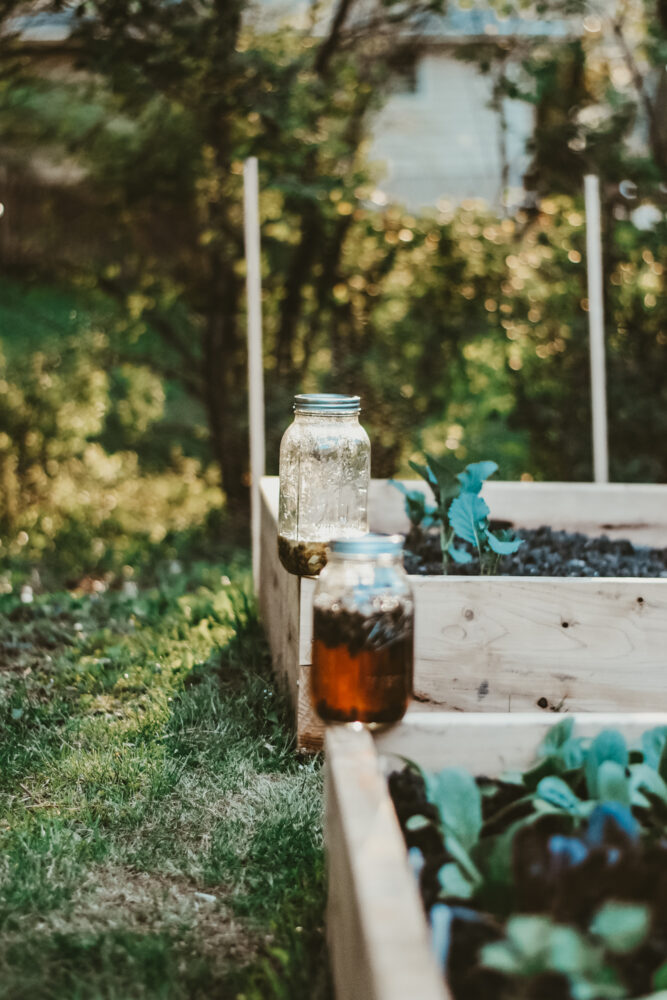 Each workshop centers on a different way to use our botanical friends—from learning how to create your own tea blends to pressing plants for creative and study purposes to enhancing your mixed drinks with their colors and flavors—and each one can be completed in a weekend; however, feel free to spend more time in each workshop if you wish.
Each workshop contains in-depth information to help you learn, including video tutorials, beautiful worksheets, graphics, and hands-on exercises so you can actively participate in the workshop.
THE HERBAL SUMMER SCHOOL WORKSHOP BUNDLE INCLUDES THREE WORKSHOPS: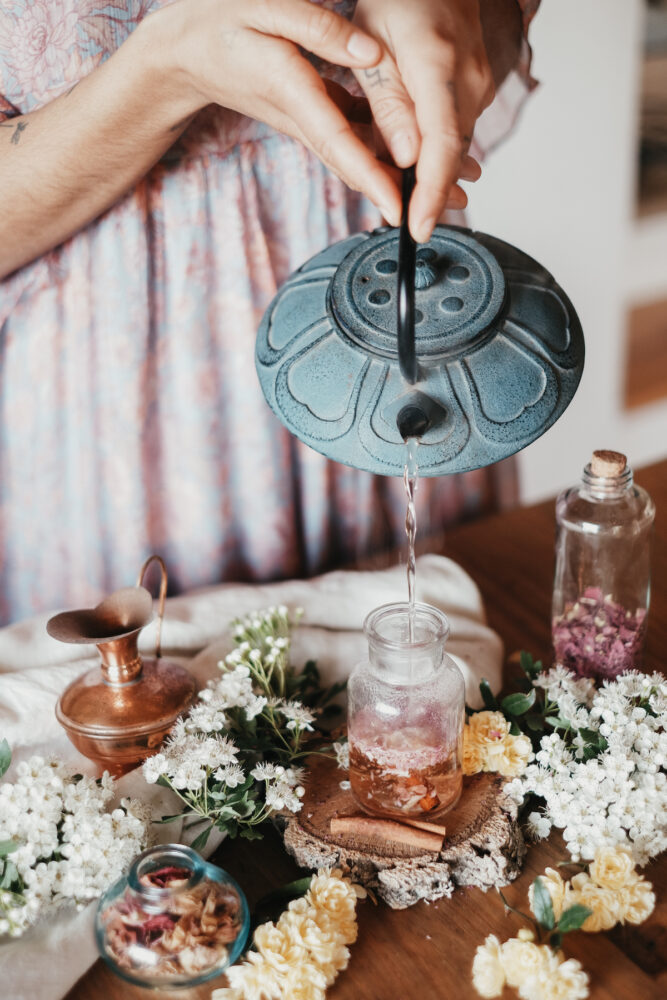 Tea Blending 101 Workshop
Doors open June 7, 2022
Get ready to dive headfirst into the world of herbal tea blending! In this 3-part workshop, you will learn how to make loose-leaf herbal tea blends for wellness and pleasure purposes.
We'll cover everything you need to have on hand to get started making your own tea blends at home and walk you through the process of formulating herbs into safe blends that are pleasing to the senses and have a positive impact on the whole person. You'll even learn how to incorporate certain essential oils into some of your tea blends in this exciting workshop!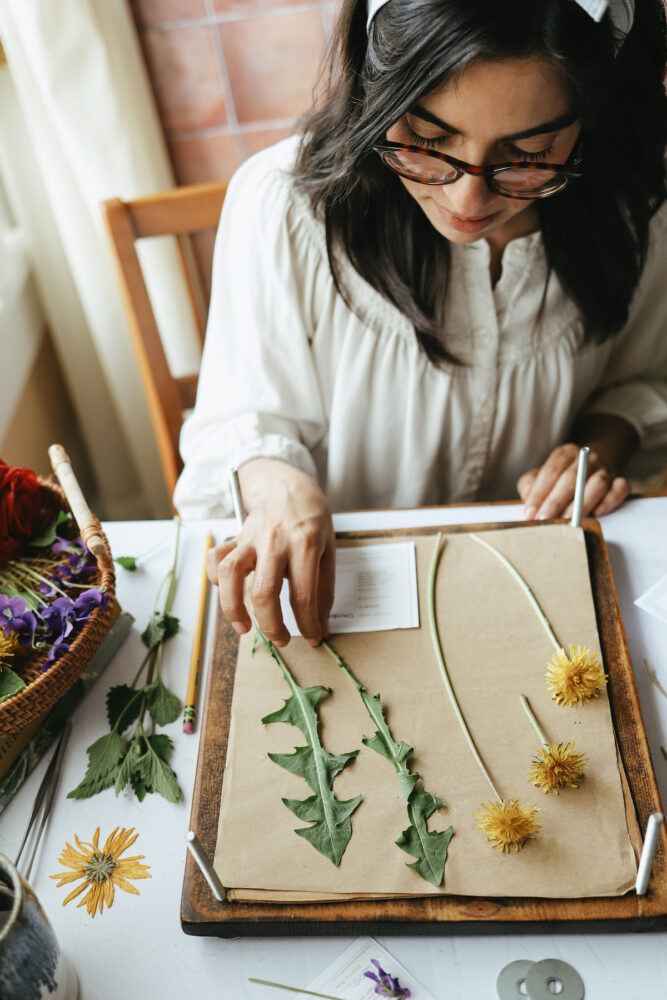 Flower Pressing for Herbalists Workshop
Doors open June 21, 2022
Explore a time-tested herbal craft for all ages by learning how to expertly press and beautifully preserve the plants growing outside your door. In this creative online workshop, you will learn how to press flowers, leaves, and other plant parts to preserve their color for years to come.
We will discuss the materials you'll need to get started, types of plant presses, how to build your own press, and how to use your beautifully preserved botanicals to further your herbal studies and decorate your home with seasonal beauty.
Learn more about the Flower Pressing for Herbalists Workshop.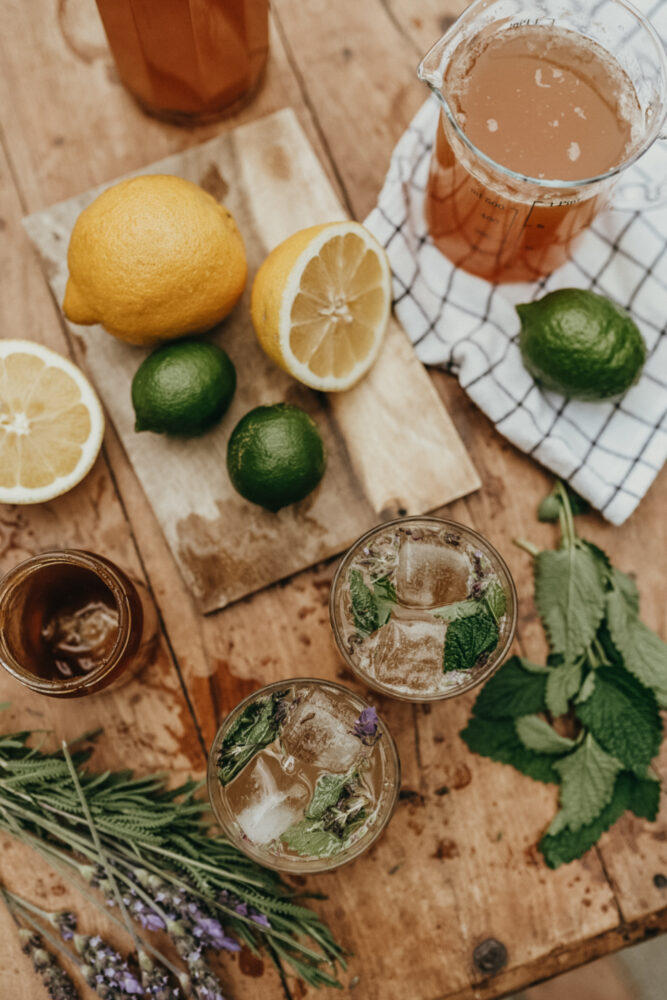 Botanical Mixed Drinks Workshop
Doors open July 5, 2022 
Join us as we delve into the world of botanical mixology! This 3-part workshop is for anyone who wants to incorporate botanicals into delicious, seasonal recipes to sip and savor!
You'll explore the anatomy of a well-made mixed drink, discover easy ways to transform a cocktail into a mocktail for those times when you want to avoid alcohol, and learn how to create a well-stocked bar with basic supplies and ingredients so you can create concoctions at the ready. 
An herbal-infused summer education like never before, register for these seasonal workshops individually or sign up for them all with the Herbal Summer School Workshop Bundle!

Are you ready to start your summer fun? Register yourself for Herbal Summer School to enroll in all three workshops!
Sign up at the top of this page!
Additional Information
| | |
| --- | --- |
| Weight | N/A |
| Dimensions | N/A |
| Payment Mode | Online Workshops Only, Workshops with Products |