Entrepreneur Herbal Course
Entrepreneur Herbal Course
The Entrepreneur Herbal Course—though not a light course—is a breakaway program from the Advanced Herbal Course, designed specifically for students who want to jump into launching an herbal products business… now! This program is designed to prepare students to run a small herbal products business in the unique and sometimes challenging field of herbalism. We can be educators and leaders in our communities, but to run a business, first we need to understand the intricacies of working in the natural products industry!
Learn the art, science, and business savvy of making and selling herbal products, and follow along with the tutorials and videos highlighting tips specific to business start up. This course won't just show you how to make a salve with ethically and sustainably sourced raw materials—we'll teach you how to package and market one!
With our Student Dashboard, you will have the option to delay your start date with the "start course" button. This allows you to take advantage of special sale pricing and enroll in multiple programs at one time!
The Entrepreneur Herbal Course is permanently closing registration on June 11, 2021. Read through our Closing FAQ here for all the details.
Description
Becoming an entrepreneur is often a daunting task. We speak from experience! It takes a lot of hard work, confidence, and dedication (a little fearlessness, drive, ambition, and energy never hurt, either!). A business built on the production and sale of herbal products is no different. It requires unique knowledge about the products and herbs being sold, their traditional and modern use, and an understanding of laws and regulations governing the handling, use, and selling of herbal supplements and cosmetics. There are many regulations in place to protect you as a business owner. Many of these same regulations are there to protect the consumer, your customer.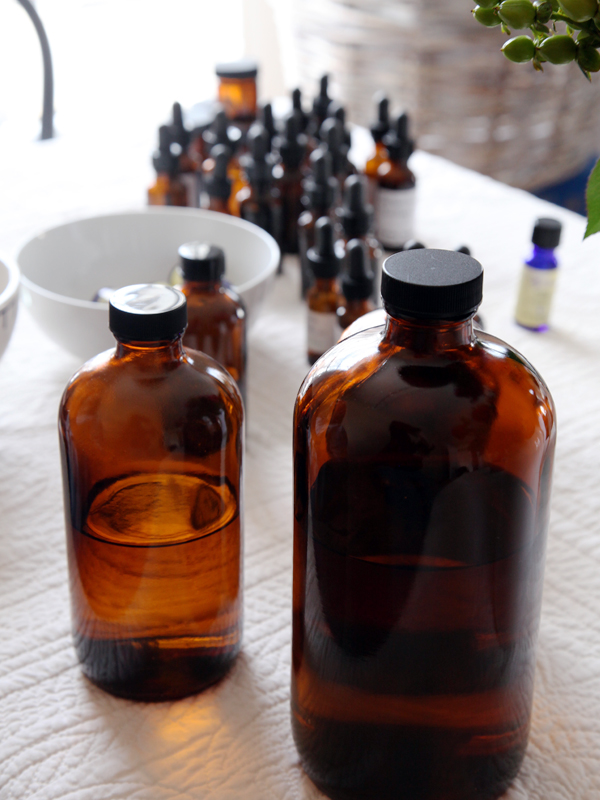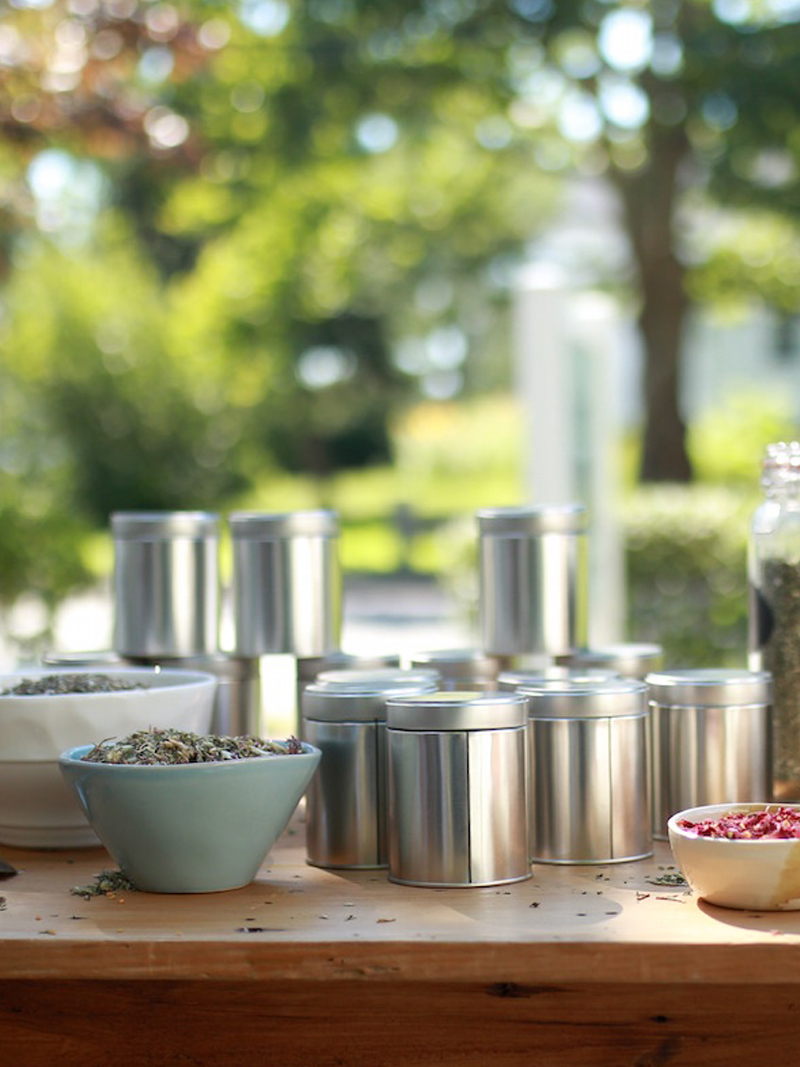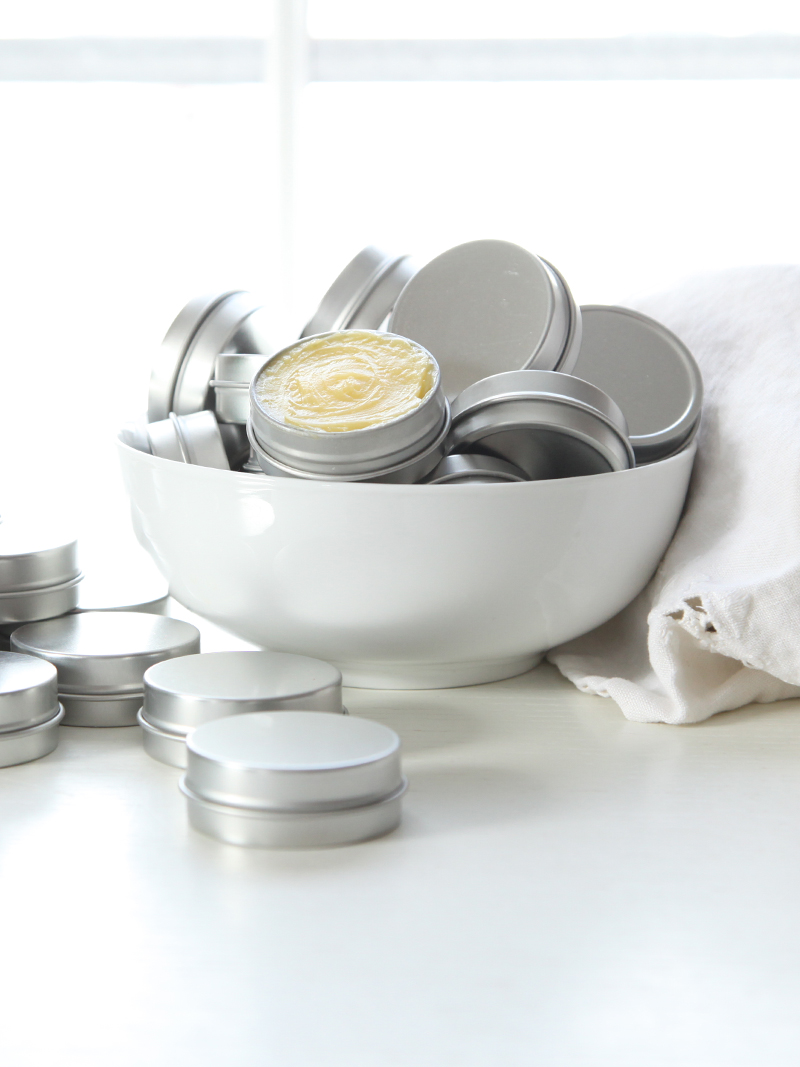 Put yourself on the right side of FDA compliance, sustainability, and quality. The Herbal Academy is ready to help. We are here to offer our sage experience in this field, as many of us have successfully started our own herbal businesses. We've crossed a few bridges and have come out on the other side with the necessary tools and hard won knowledge that we would like to pass on to you. The field of herbalism is a rapidly expanding commercial opportunity that lends itself to the promotion of well-being, environmental awareness, and conscientious preservation of our precious natural resources. Practice green, and pass the torch on to the next generation!
Start your herbal business on a strong, secure platform from which you can grow and achieve success. Growing a business can provide a lifelong income in a field of your choosing if you start off on the right foot. Preparation is the first step, so get educated and save yourself the cost of future missteps in launching your herbal business. Planning and execution will be much easier if you begin with a strong foundation.
If it is your dream to work with herbs, and to work in a natural environment where you set the standards as well as the goals, then the only thing standing between you and success is education.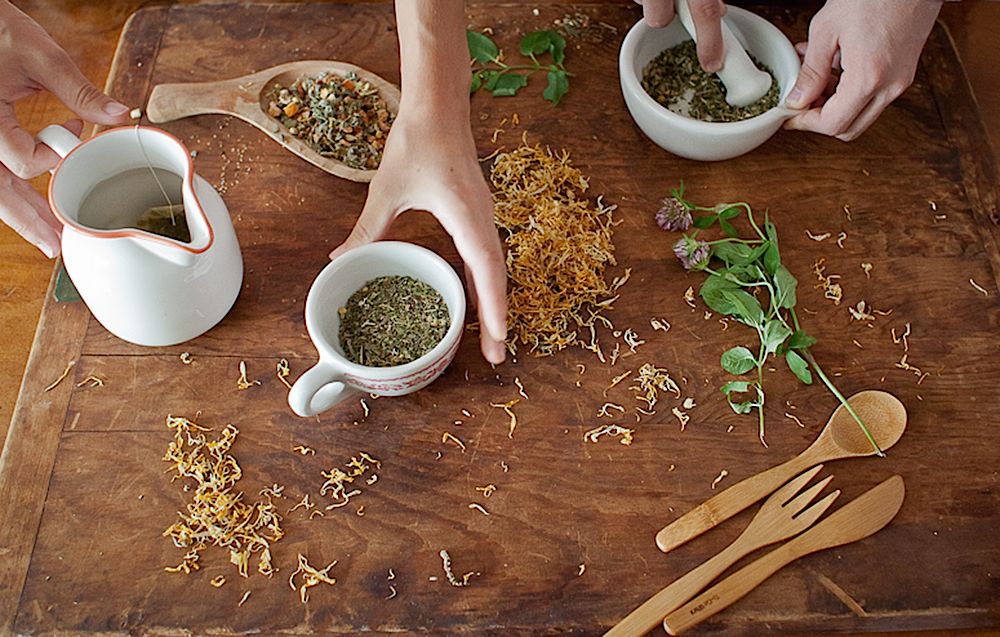 Questions We'll Explore In This Program:
Course Contributors
The Herbal Academy has gathered some of the most influential and dynamic minds in the field of herbalism to teach the Entrepreneur Herbal Course! Our very own Director Marlene Adelmann will open up to students, sharing her tips and ideas for starting an herbal business based on the success of the Herbal Academy! Katheryn Langelier, owner of Herbal Revolution (and marketing genius!) will offer invaluable insight, sharing with students how she grew her flourishing business over the past several years on the strength of her award-winning herbal products. Herbalist Mary Blue gives us a glimpse into her multi-faceted business Farmacy Herbs, which includes a successful retail store, an herbal farm, educational offerings, and a collaborative integrative health clinic.
You will also learn from internationally respected herbalists including Steven Foster and Anne McIntyre, as well as a host of clinical and community herbalists, herbal product manufacturers, aromatherapists, authors, and herb growers from the United States and Canada.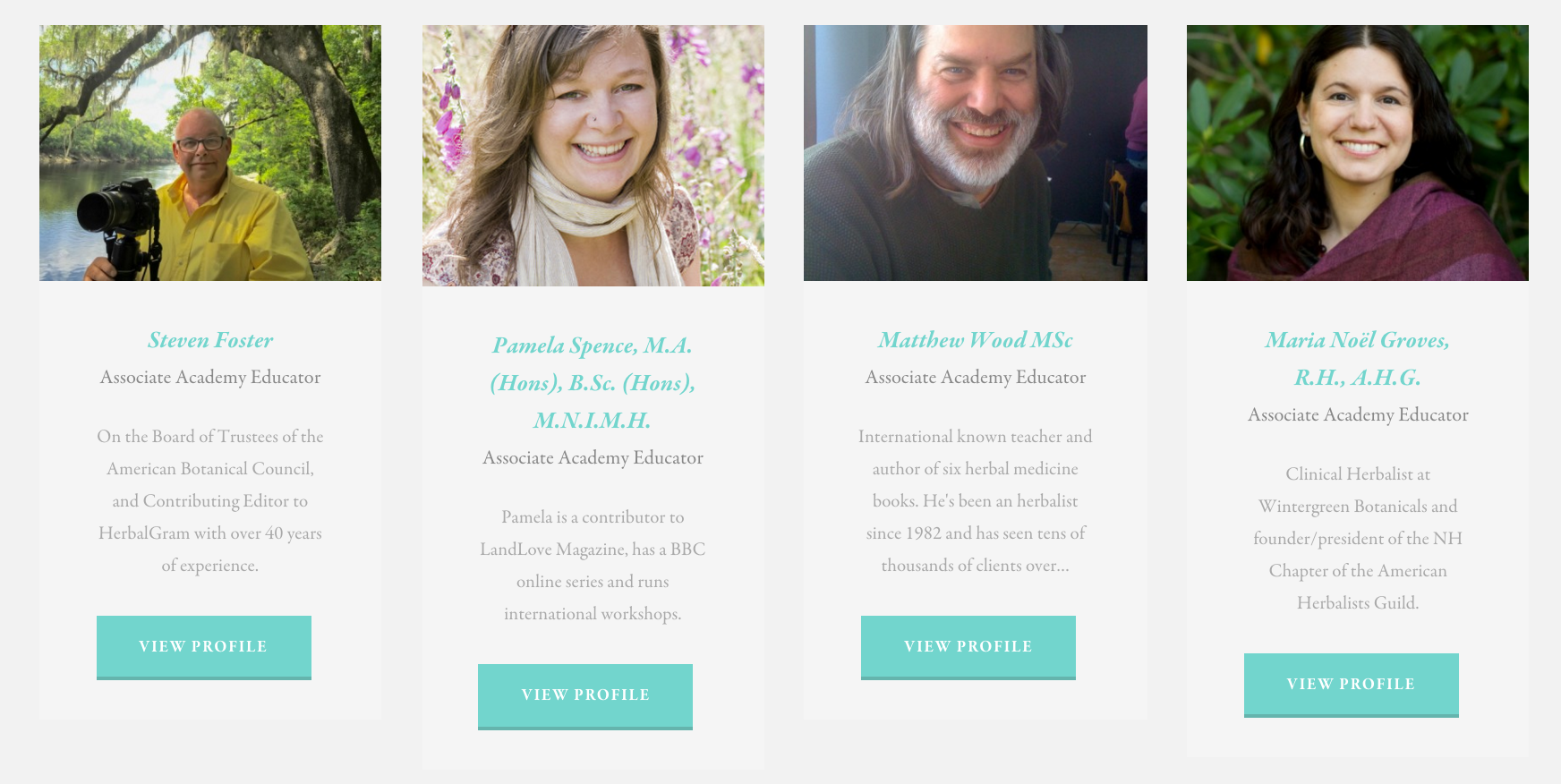 Learn more about our team of educators here!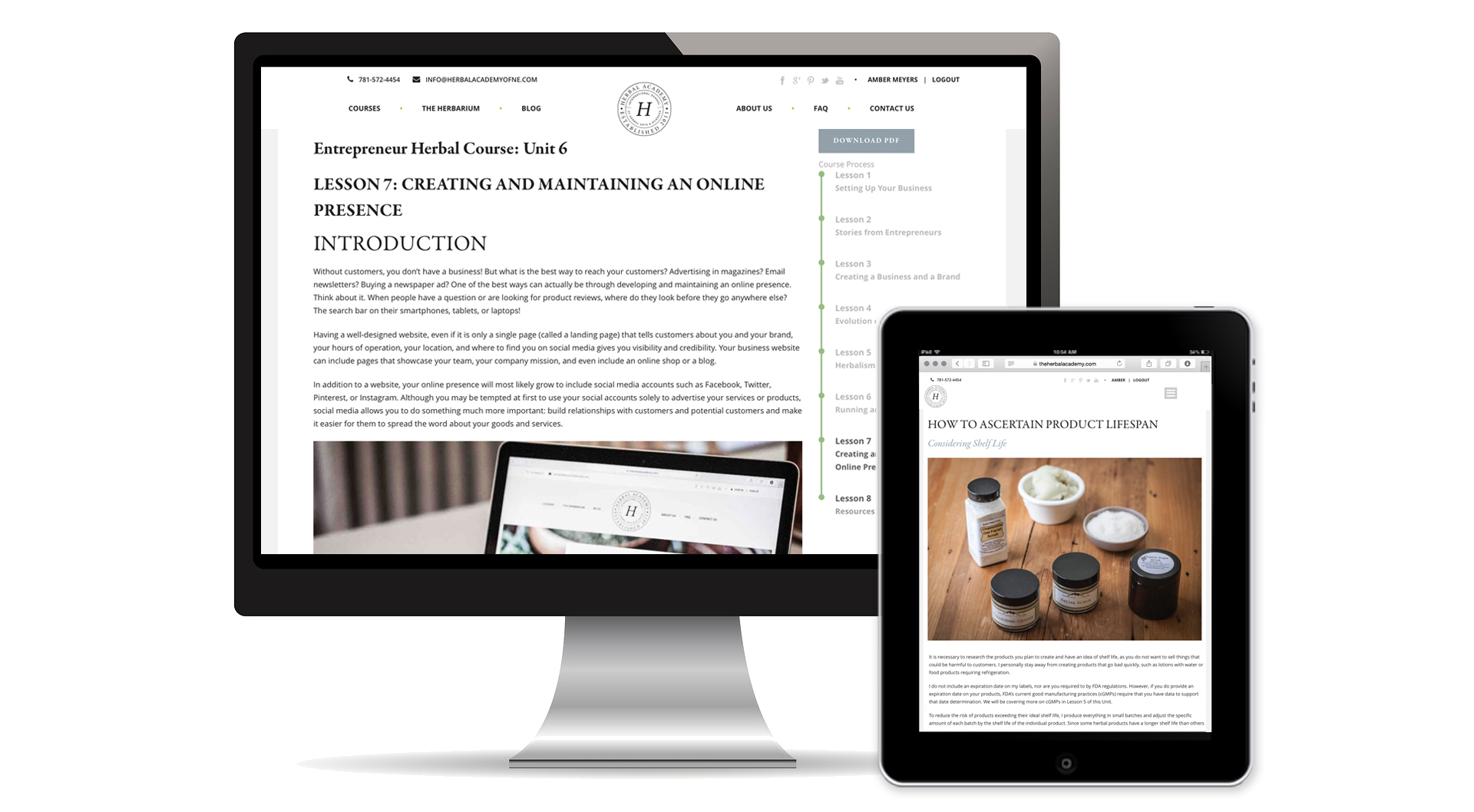 Know what you are selling. Know why you are selling it. Know how to sell it.
Being a good business owner means knowing everything you can about your product, but it's also about embracing the hard work of running a business and learning how to do so effectively. Invest in a powerful approach to offering herbal remedies and herbal products with our program full of tips specific to business startup.
The Entrepreneur Herbal Course Outline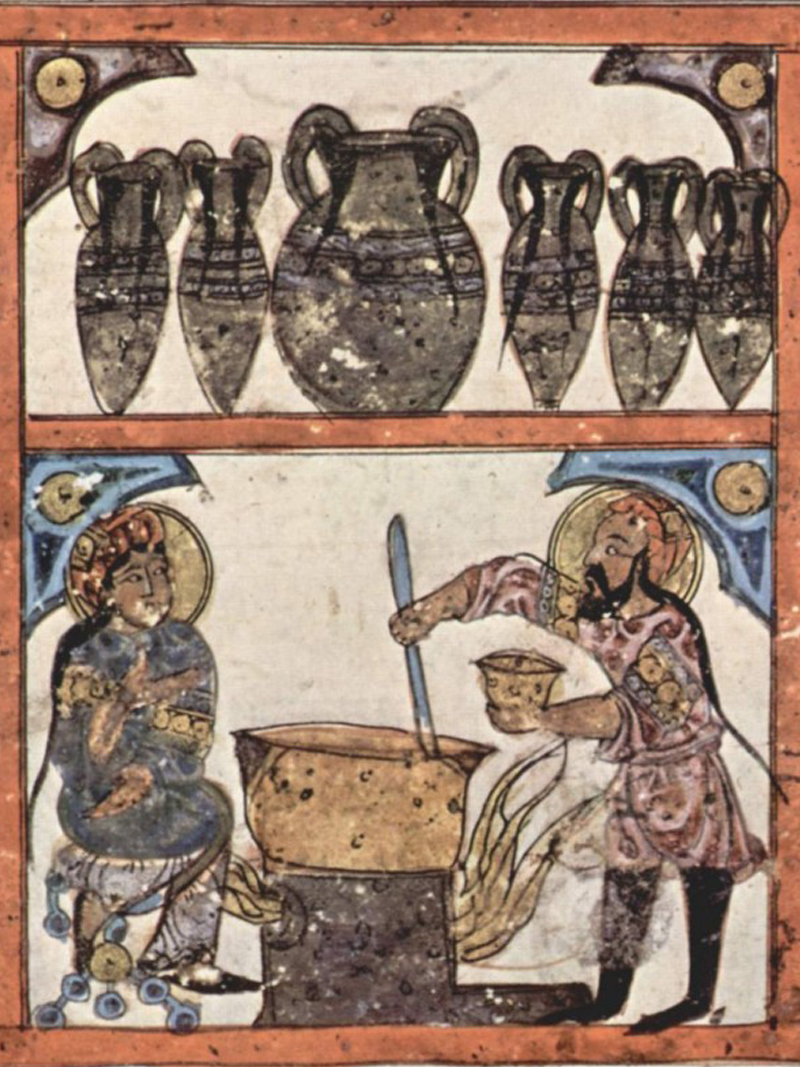 UNIT 1: OUR STORY AND HERBAL HISTORY
Introduction to the Entrepreneur Herbal Course; Our Story; The Humoral System and Astrological Medicine; American Botanical Movement; Other American Botanical Traditions; Modern Allopathy and Holistic Healing
The Entrepreneur Herbal Course begins by setting the stage with the unfolding history and herbal wisdom traditions which have shaped Western herbalism. These traditions each have an approach to integrating plants into a holistic approach to wellness, all of which can influence not only the clinical practice of Western herbalism but can also inspire the development of herbal products for consumers. We include some interesting product ideas based on historical uses!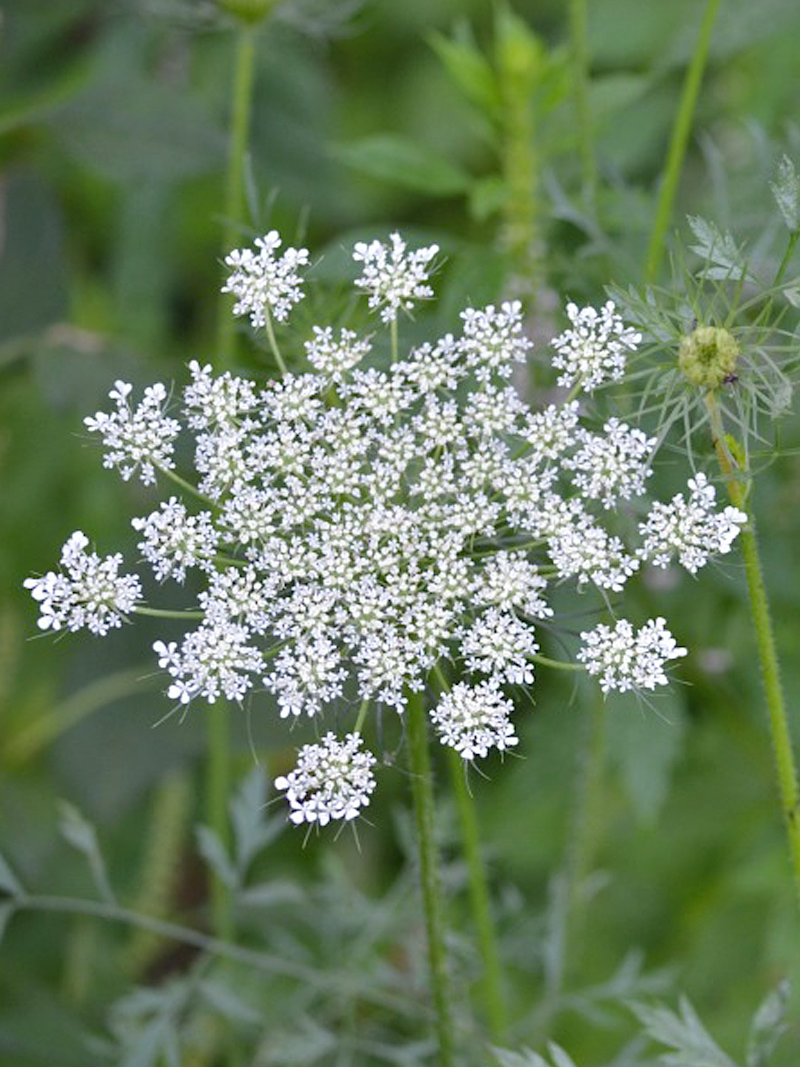 UNIT 2: HERBAL TRADITIONS AROUND THE WORLD
Ayurveda; Traditional Chinese Medicine; Global Healing Traditions; Offshoot: Entrepreneur Interview with Mary Blue of Farmacy Herbs
The course explores additional major healing traditions that have influenced Western herbalism, further grounding our current and ever-expanding knowledge in all that has come before. We offer up the first Entrepreneur Video, learning about the history of Farmacy Herbs, based in Rhode Island.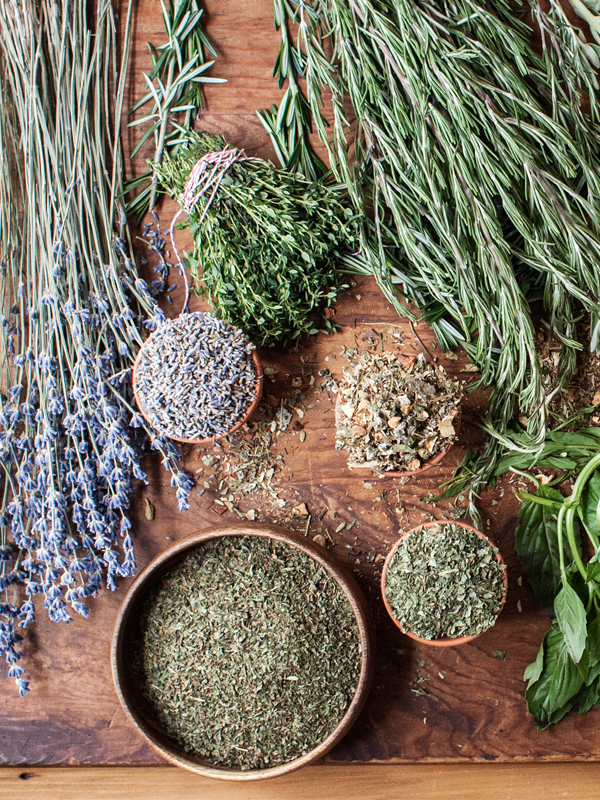 UNIT 3: BOTANY, PHYTOCHEMISTRY, & SOURCING RAW MATERIALS
Plant Identification and Taxonomy; Plant Chemistry; Sourcing Herbs and Ingredients for Medicine Making and Product Manufacture; Wildcrafting; Drying Herbs; Entrepreneur Q&A; Offshoot: Entrepreneur video with Peter Borchard of Companion Plants
The course moves on to focus on plant identification and taxonomy which emphasizes the importance of becoming familiar with the anatomy of herbs and giving students a strong foundation for herb identification. It then moves on to a thorough investigation of plant chemistry to inform your understanding of the active constituents in plants as they relate to traditional use and the products you intend on creating. You'll find information on sourcing herbs sustainably, videos and a written lesson on wildcrafting ethics and techniques, a tutorial lesson on drying herbs, and a Q&A with an herbal entrepreneur who uses wildcrafted plants to inspire her product line. Finally, we talk to the owner of a medicinal plant mail order and retail nursery in another Entrepreneur video.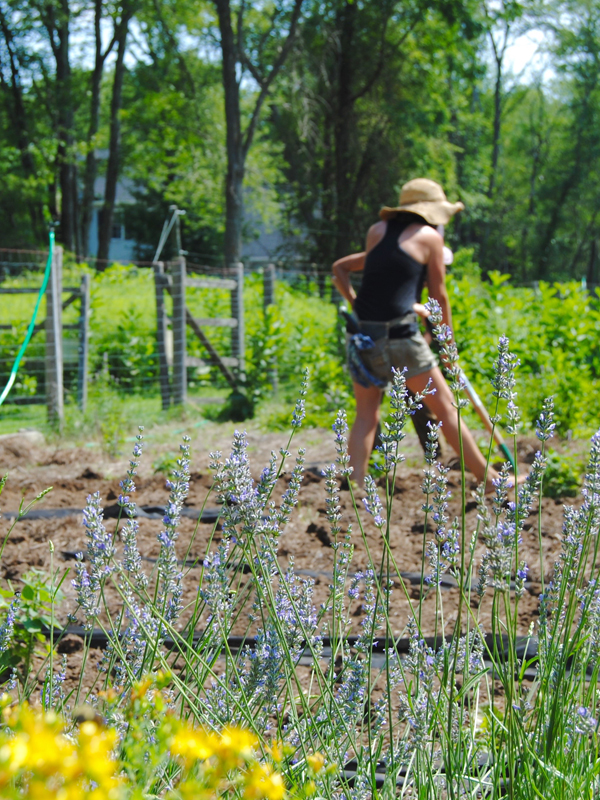 UNIT 4: DEFINING YOUR PATH
Defining Your Path; Continuing to Grow; Useful Resources and Organizations
Since there are many ways to be an herbalist and entrepreneur, we will explore how to define your path. In the Entrepreneur video, Defining Your Path, herbalist, activist, educator, farmer, and business owner Mary Blue discusses the multiple ways she works as an herbalist. We also speak to an herb shop owner as well as an entrepreneur who landed a book deal after growing a successful business. Because continuing education is important, you will learn, how to continue to grow your skillset throughout your career. We offer resources to support you in this continued work of adding skills and experience to your repertoire.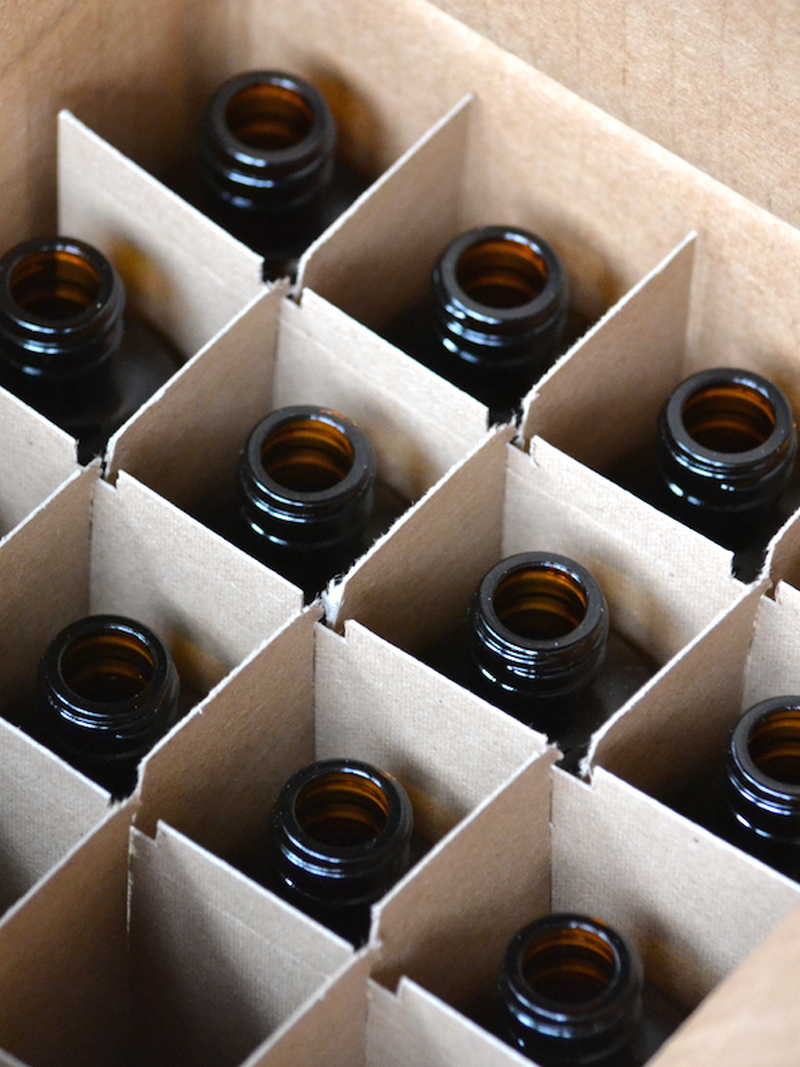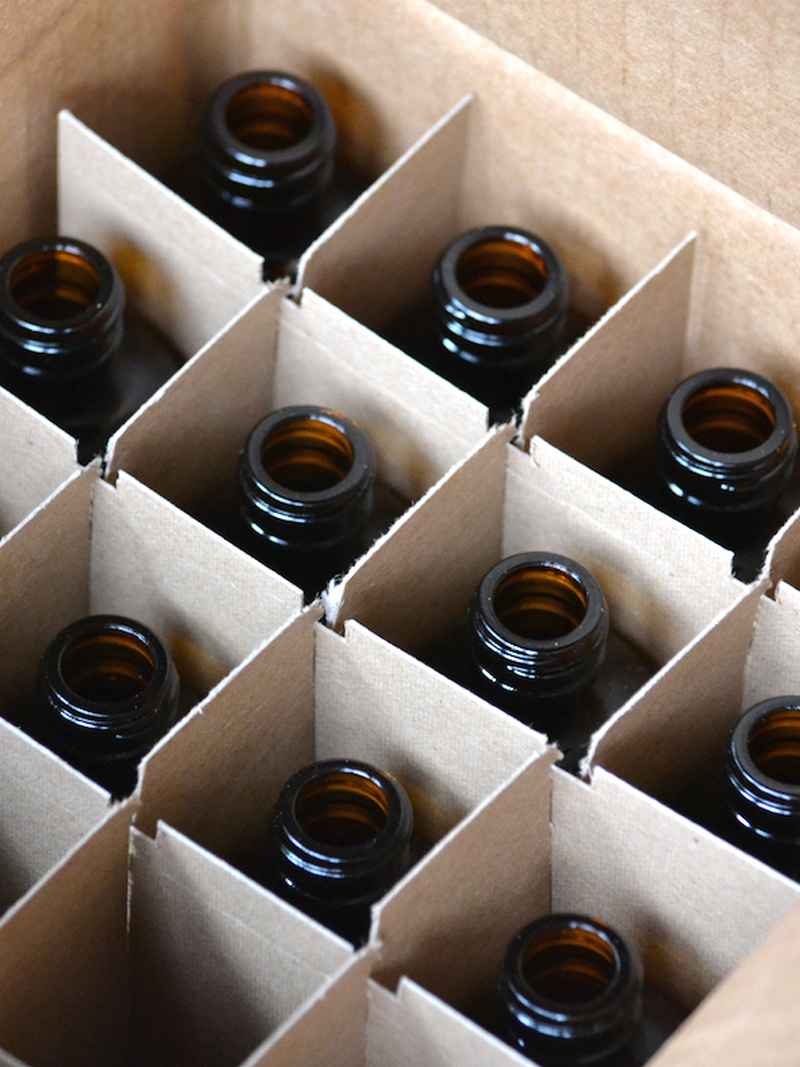 UNIT 5: MANUFACTURING
Incorporating Essential Oils into Herbal Products; Making and Managing Herbal Preparations; More How Tos; Advanced Formulation; Good Manufacturing Practices for Dietary Supplements and Cosmetics; Labeling Herbal Products – Legal Requirements
This unit starts with a lesson on aromatherapy, as the use of essential oils is a hot topic and we want to provide our students the information they need for safe and effective use of essential oils in their products. It continues with a lesson of downloadable tutorials on making various herbal preparations, as well as how to package, label, price, and manage them. 
You will learn about the Fire Cider controversy that has resulted from the trademarking of traditional herbal preparations. You'll find detailed guidance on complying with good manufacturing practices and legal requirements for labeling and dip your toes into formulation. While the regulatory information we discuss is based on U.S. regulations, these lessons can be helpful to anyone who is interested in manufacturing a quality product and labeling it appropriately. In fact, learning the language of U.S. regulations is likely to support your research into regulations from your home country.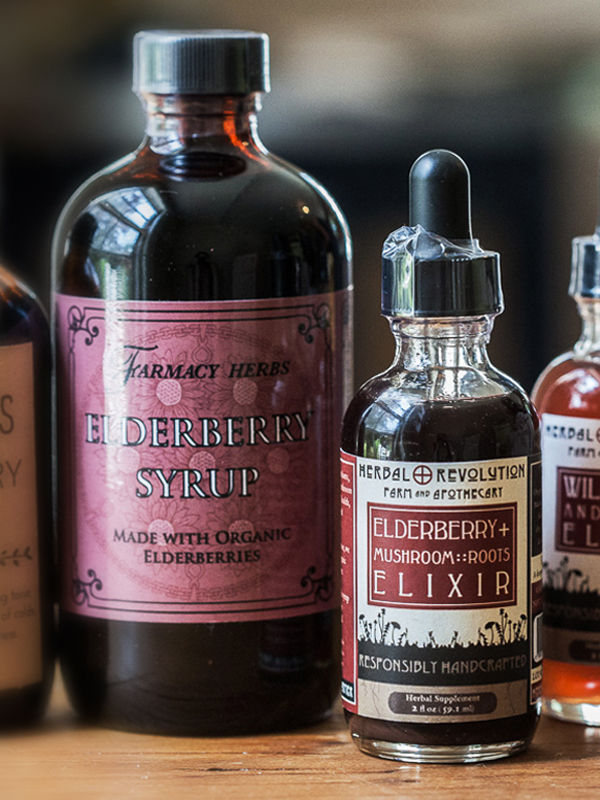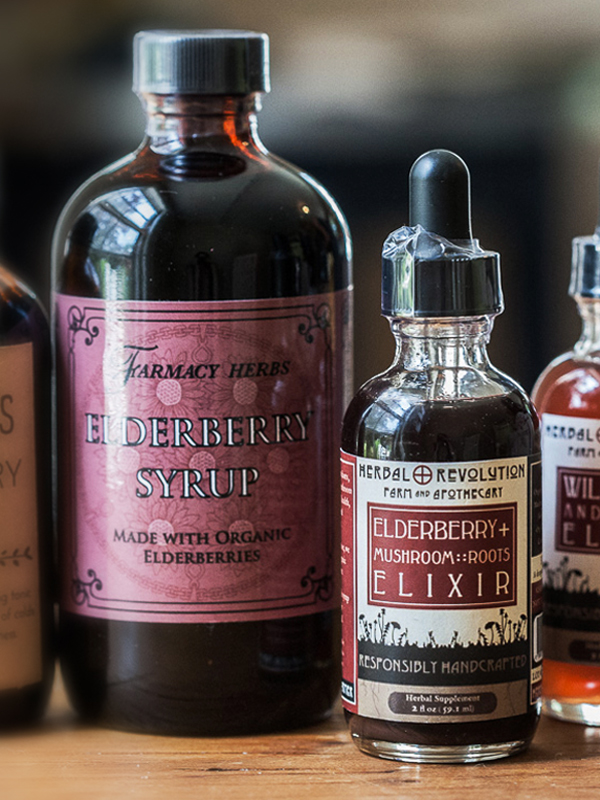 UNIT 6: HERBAL BUSINESS
Setting Up Your Business; Stories from Entrepreneurs; Creating a Business and a Brand; Evolution of a Brand; Herbalism and the Law; Running an Herbal Business; Creating an Online Presence; Resources for Herbal Entrepreneurs
Unit 6 offers helpful business advice on creating a brand from the Herbal Academy based on our experience launching an herbal business, and from an herbalist who has created a vibrant and successful herbal products business. We include a video on the legal aspects of what herbalists can and cannot do and say, both for business owners, educators, and clinical herbalists. This unit also features videos from several entrepreneurs offering their experience and advice.
You'll find a lesson on running an herbal business, with the soup to nuts information you'll need: from deciding on a business structure to choosing insurance, effective accounting, how to receive payments, and options for shipping your products. For those interested in the online marketplace, you will learn the ins and outs of developing an enticing and effective online presence via a website and social media platforms.
The Entrepreneur Herbal Course will get you started in the right direction on the path to developing your herbal business, giving you valuable information up front to help guide you through the process and save time, money, and frustration down the road.
In this course, you will discover:
Testimonials from Class
Requirements
Since the Entrepreneur Herbal Course is an advanced level program and because it is important for an herbal entrepreneur to have a solid foundation in herbalism, we have packaged the Introductory, Intermediate, and Entrepreneur Herbal Courses into the Entrepreneur Herbalist Package for those students keen on gaining a solid foundation in herbalism to help inform product development and the community education that accompanies sale of herbal products before launching their herbal products business.
Ready to get started? We look forward to having you join us!
The Entrepreneur Herbal Course is permanently closing registration on June 11, 2021. Read through our Closing FAQ here for all the details. Scroll to the top of the page to register!
Additional Information
| | |
| --- | --- |
| Payment Mode | At Once, 6 months installment, 6 month installment, 3 months installment |