Business Herbal Course
Business Herbal Course
Are you ready to transform your love and enthusiasm for herbalism into a successful product- or service-based herbal business? If you answered with a resounding, "YES, THAT'S ME," then you're likely wondering how to even begin your plant-filled journey toward herbal entrepreneurship. 
As herbal entrepreneurs, we're blessed with the unique opportunity to make a career out of our passion for plants. Do you believe that's even possible? We're here to tell you it is, and most importantly, we speak from our own Herbal Academy experience! 
We know just how puzzling it can be to determine how to start an herbal business without a clear, detailed guide to help you along the way. And that's exactly why we've designed the Business Herbal Course—to guide herbalists as they navigate the unique and sometimes challenging regulations, requirements, and considerations that come along with starting an herbal business. Whether you aspire to launch an herbal products business, open a clinical practice or herb store, start a wellness blog, teach herbalism in your community, grow herbs to sell in bulk, or pursue another type of plant-based path, your opportunities as an herbal entrepreneur will unfold with guidance and a surefooted business plan! This 37-lesson program is complete with beautiful videos, charts, recipes, downloads, and more, to equip you with the tools to turn your heartfelt ideas into a satisfying and successful business.
Upgrade your registration with the treasured Business Planning Guidebook, a botanically infused, hardcover-bound roadmap that will coach you through your unique business plan! 
Description
Whether you're just starting an herbal business, dreaming about a future endeavor, building on a project you've had for years, or scaling your brand, you probably have a lot of questions about how best to run a successful business (we've been there, too)! 
From a local community school with humble beginnings to global recognition, the Herbal Academy is a testament for successful herbal entrepreneurship, and we are sharing our roadmap for success with you! What's more, the Business Herbal Course features the expertise of dozens of entrepreneurs and brands similar to the Herbal Academy, as well as numerous student graduates who've opened their own herbal businesses. We can confidently say that building an herbal career that draws from your love of plants is absolutely possible – with the right steps.
We have pooled our experiences, expertise, and proven processes into our Business Herbal Course to offer you this in-depth, step-by-step guide to creating an herbal business startup, guaranteed to save you time, money, and frustration down the road. We can't wait to see where your herbal business takes you!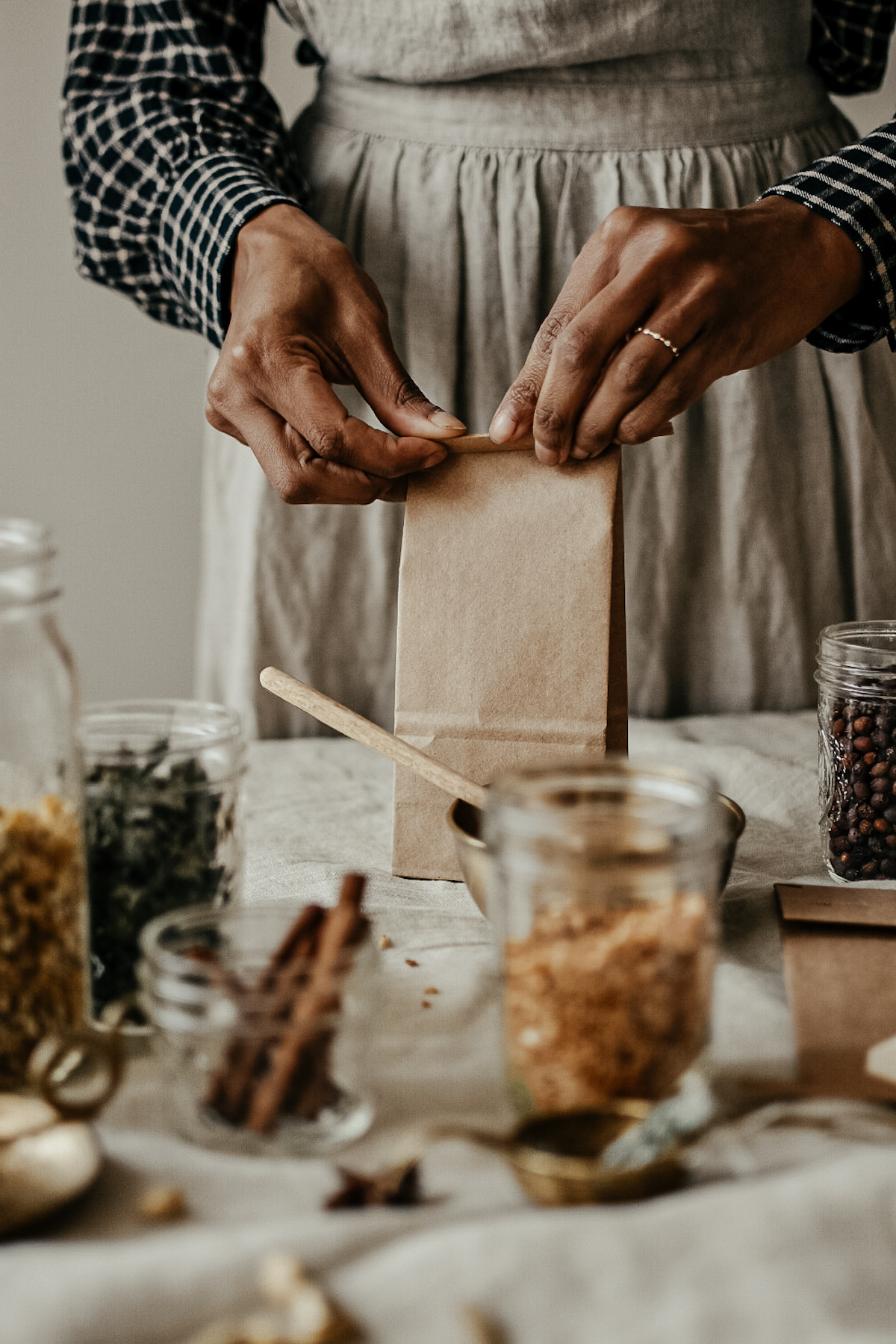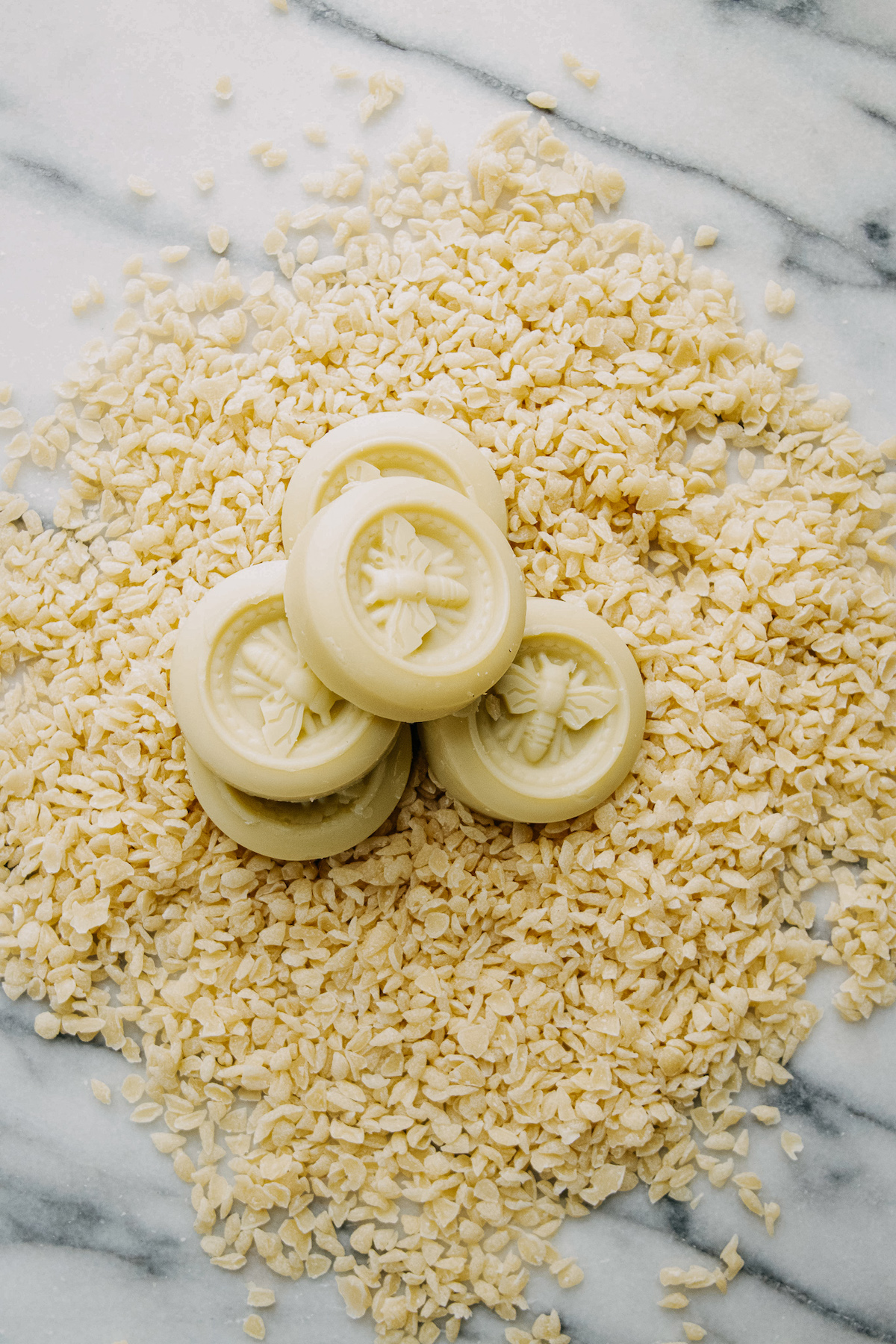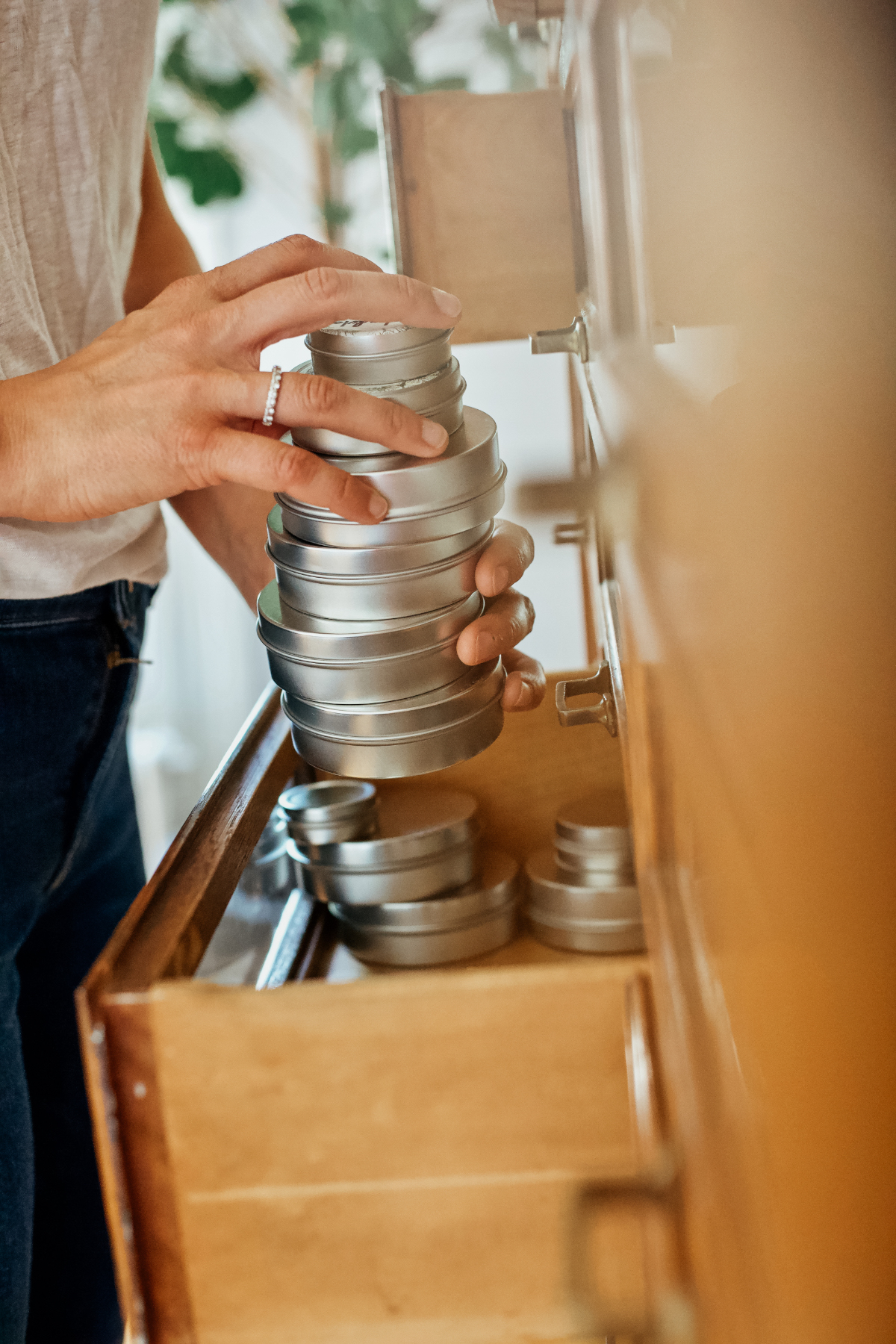 Business Herbal Course Curriculum
The in-depth Business Herbal Course is best-suited for herbalists with at least an intermediate-level foundation who want to build their knowledge on a wide variety of topics, explore and develop their particular areas of interest, and learn step-by-step how to start and grow an herbal business. This seven-unit, self-paced program will prepare you to run a competitive herbal business in the particularly specialized field of herbalism. We've created this program with you in mind—the herbal entrepreneur. And it's jam packed with the information you need to get started in the right direction! 
If you have questions like these…
If you've been asking yourself these questions, then this is the course for you! Explore these entrepreneurial answers alongside special topics of consideration inside this pivotal online herbalism course. We've got you covered with basic business know-how, too, so you will be fully equipped to confidently launch the herbal venture of your dreams!
Enhance your journey with the Business Planning Guidebook during registration!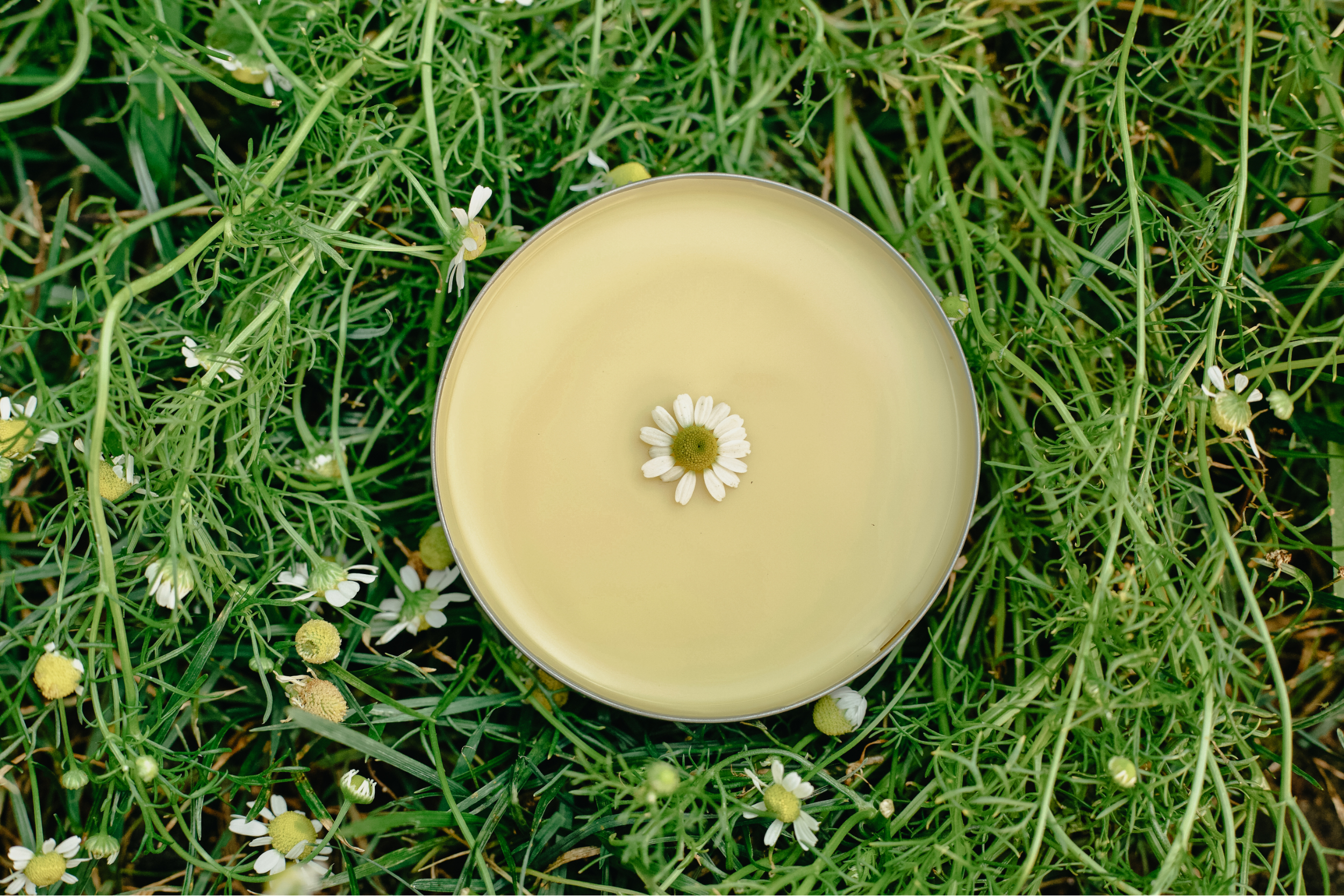 The Business Herbal Course is your step-by-step guide to starting an herbal business, all the way from idea to market.
In the Business Herbal Course you will discover:
The Business Herbal Course Outline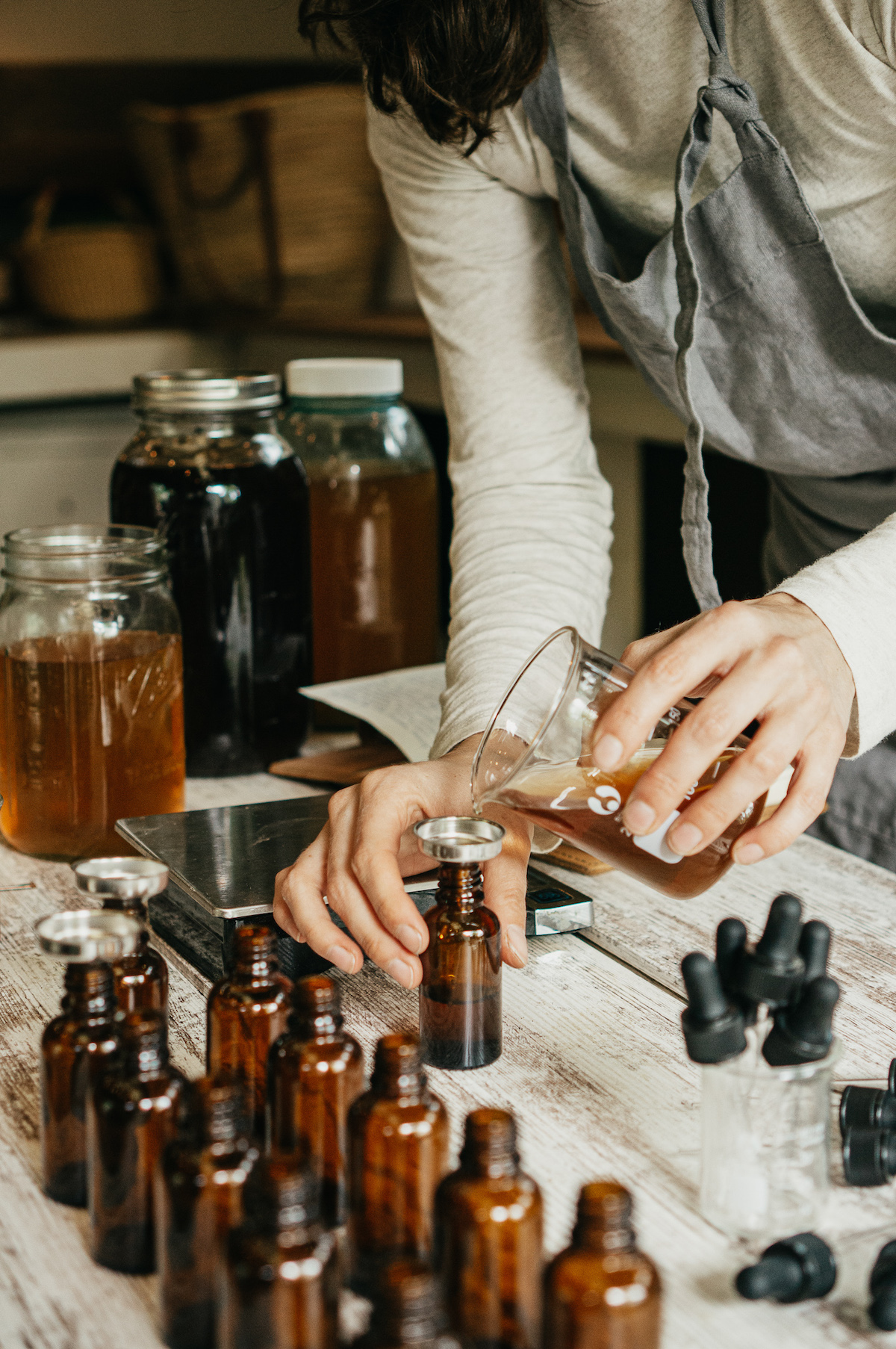 UNIT 1: ENTREPRENEUR INSPIRATION
Prepare for your own journey into herbal entrepreneurship with a look into the Herbal Academy's startup journey and other motivating success stories from herbal business owners. Get clear on your goals through self-reflection and thought-provoking exercises to guide your own unique herbal brand and business direction.
Lesson 1:

Introduction and course orientation

Lesson 2:

An inside look at the Herbal Academy, from humble beginnings to top-ranked, internationally recognized online herbalism school

Lesson 3:

Stories of success and interviews with real-life herbal entrepreneurs

Lesson 4:

A time for self-reflection: defining success, cultivating a growth mindset, and tools to prepare you for your business journey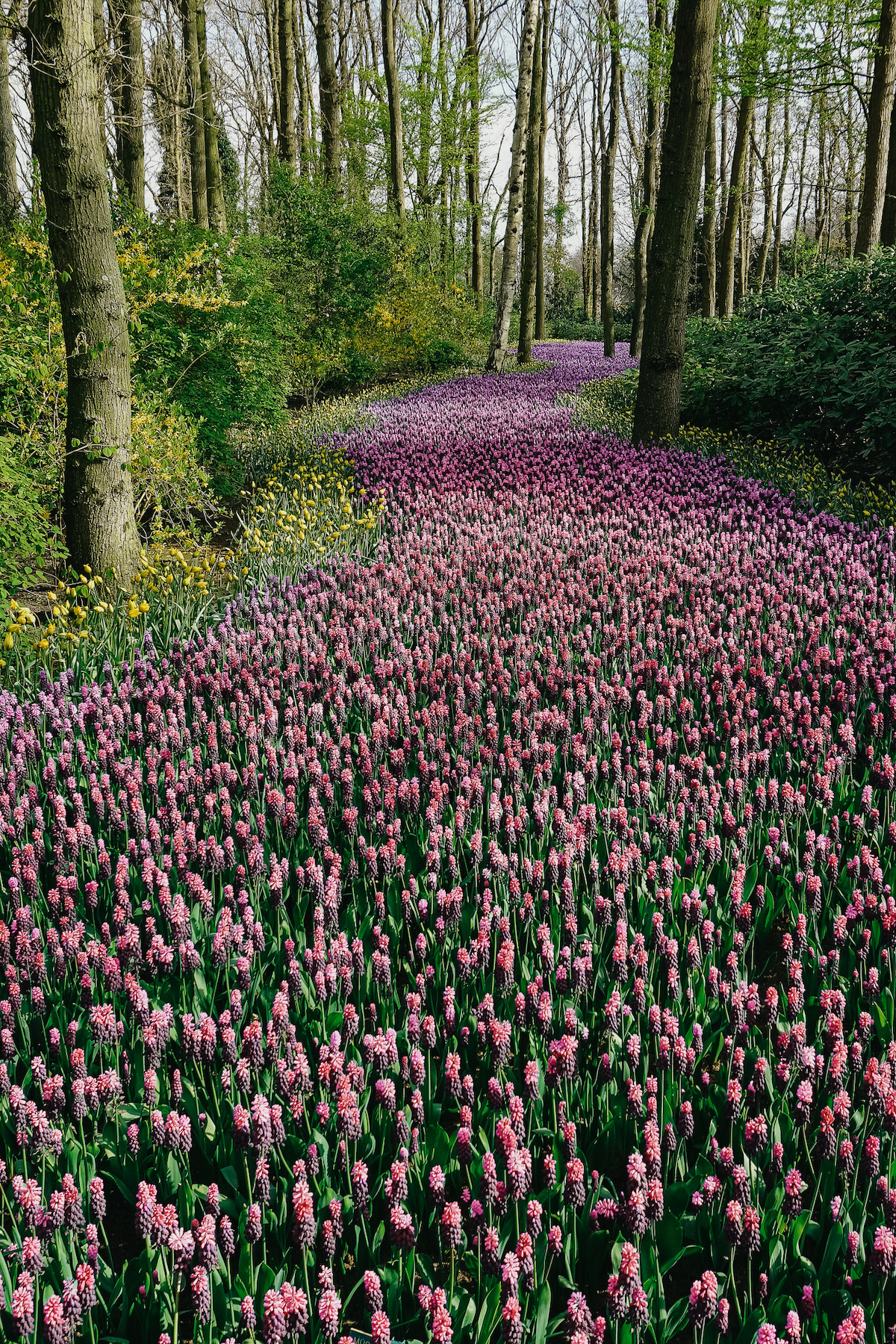 UNIT 2: DEFINING YOUR PATH
Ever feel like the hardest step to pursuing your herbal business is
getting started
? Learn how to build a strong foundation for your business through herbal education, tips for manufacturing and selling products, and defining a clear vision that will grow with your business.
Lesson 1:

The training options available to you as an herbal entrepreneur

Lesson 2:

How education and clinical work might fit into your journey

Lesson 3:

Options for herbalists focusing on making and selling herbal products

Lesson 4:

How to craft vision and mission statements for your business

Lesson 5:

How to update and expand your skills throughout your herbal career

Lesson 6:

Useful resources and organizations to support your growth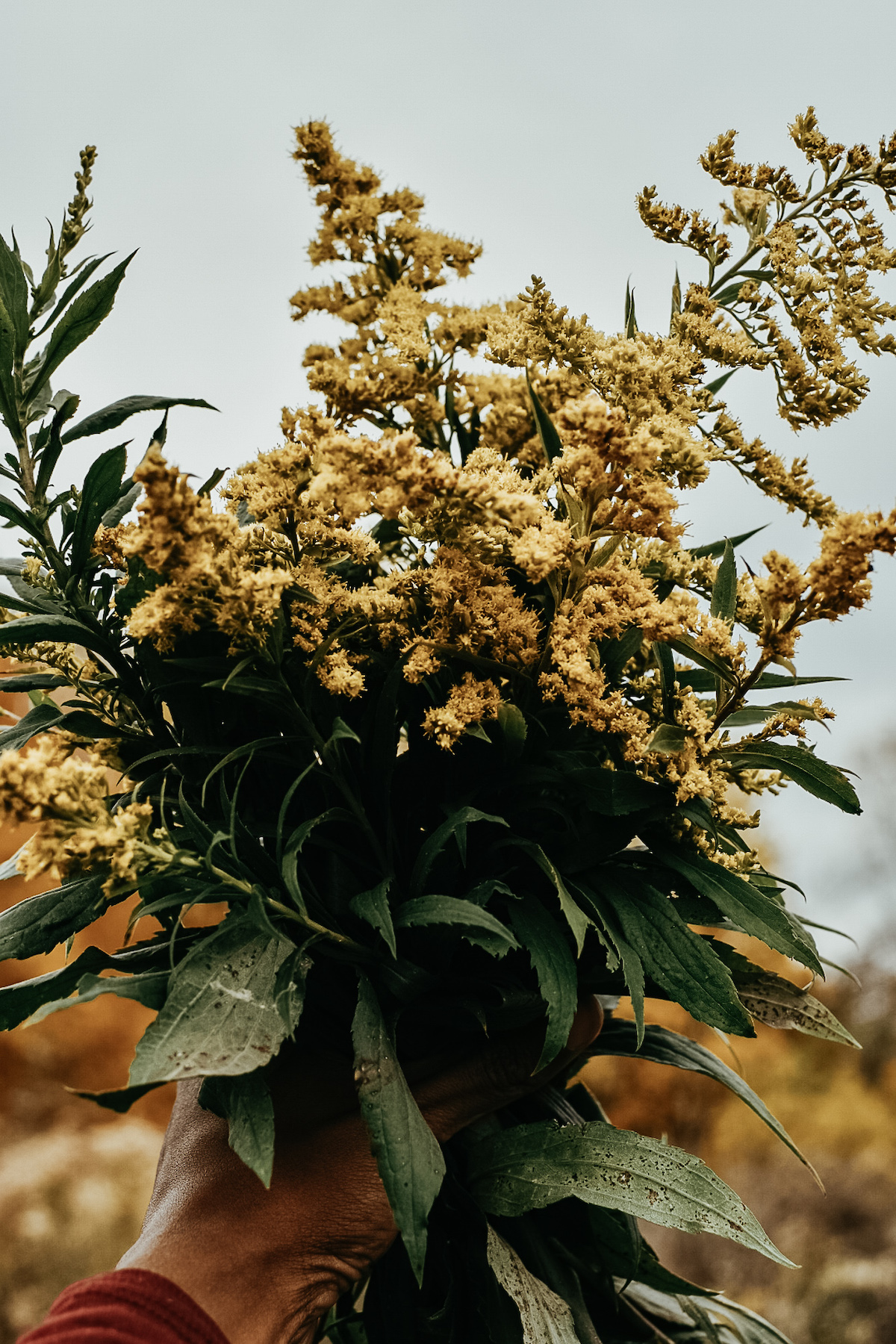 UNIT 3: BOTANY, CHEMISTRY, & SOURCING RAW MATERIAL
Build your understanding of plant identification and phytochemistry as the framework for your herbal products! Explore how to responsibly source herbs and raw ingredients and prepare them for production, ultimately gaining confidence in your herbal products being safe, effective, and ready for market.
Lesson 1:

Plant identification essentials, including botanical taxonomy and language

Lesson 2:

Phytochemistry basics to ensure the efficacy and safety of your preparations

Lesson 3:

Important considerations for selecting raw material suppliers and partners

Lesson 4:

A guide to wildcrafting, including key practical and ethical considerations

Lesson 5:

The art of wildcrafting for creative herbal product line production

Lesson 6:

Stories and advice from a range of herbal growers on growing herbs for production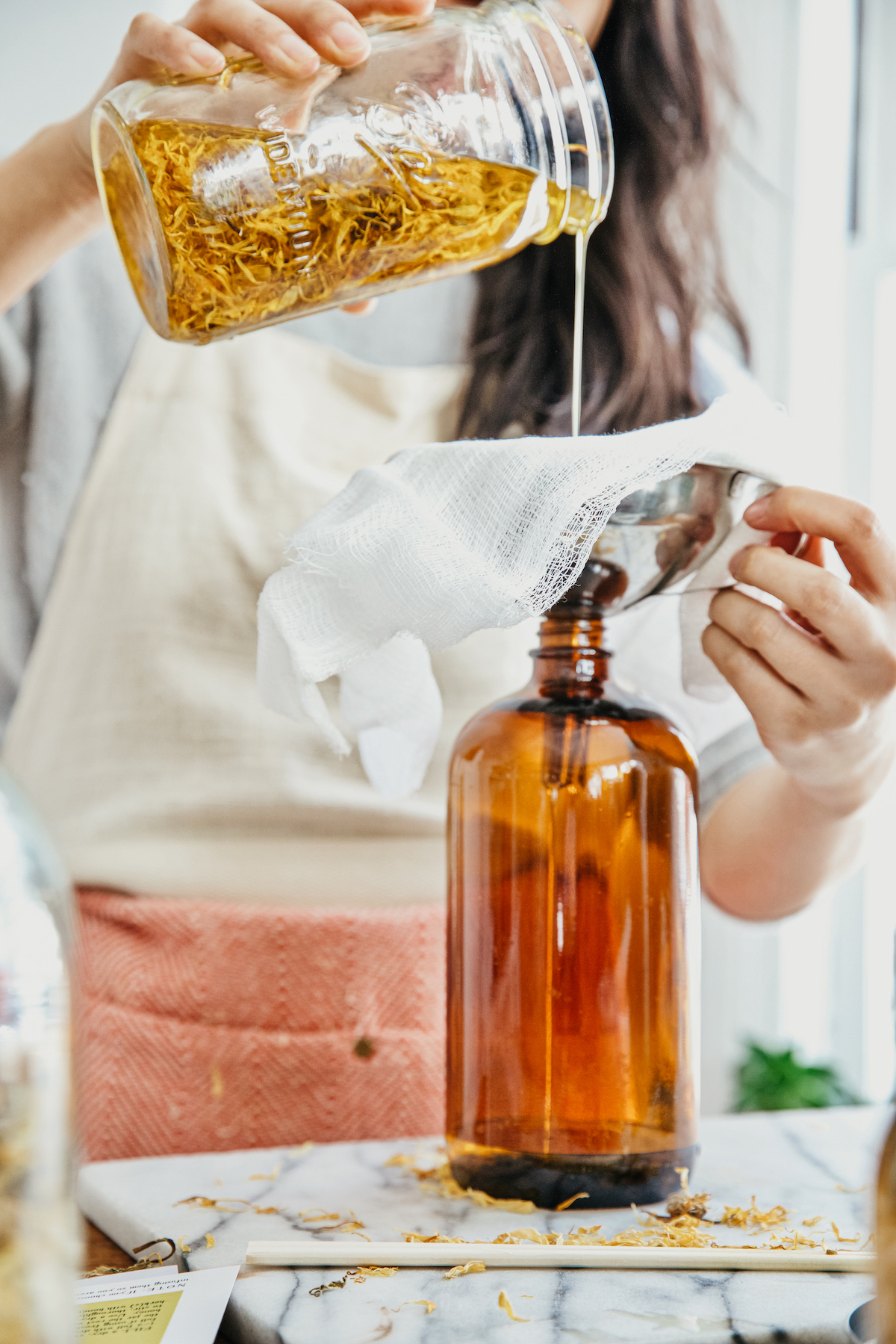 UNIT 4: FORMULATION AND PRODUCT DEVELOPMENT
Get to know the special considerations that go into creating and selling custom herbal preparations, including product development, formulation for the masses, material and equipment tips, methods of safe essential oil use, and guidelines for preservatives and shelf life.
Lesson 1:

Herbal product formulation tips, incorporating safety, balance, and aesthetics

Lesson 2:

The art and science of tea blending, material, dosage, and crafting clear directions for consumer use

Lesson 3:

Understanding essential oils and how to safely use them in your herbal business

Lesson 4:

Everything you need to know about preservatives and shelf life

Lesson 5:

Your guide to herbal product development, from idea to market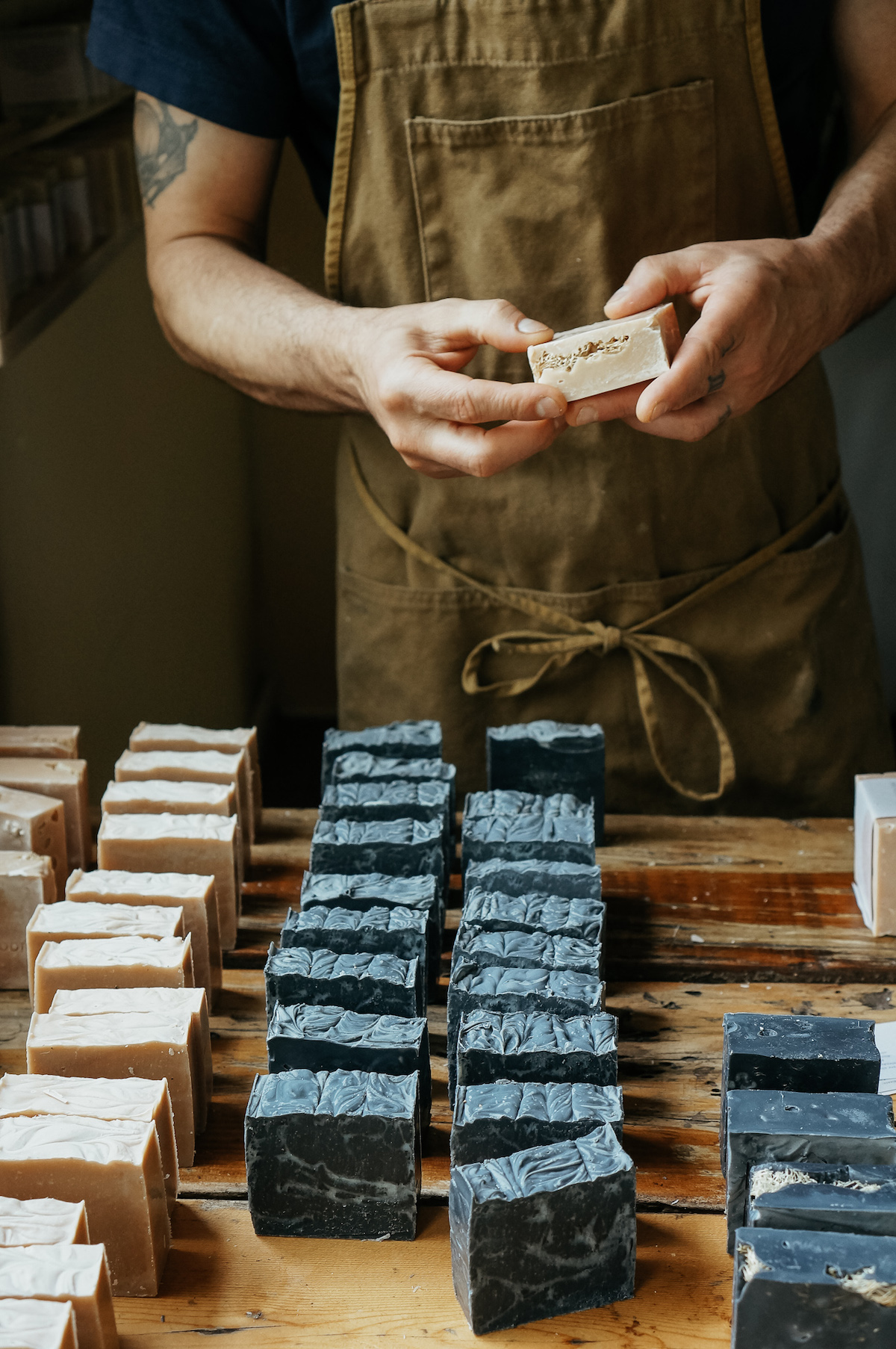 UNIT 5: MANUFACTURING
Learn how to make, package, price, and label a wide range of herbal products while remaining compliant with Food and Drug Administration (FDA) regulations and current Good Manufacturing Practices (cGMPs) for dietary supplements. 
Lesson 1:

Step-by-step instructions for making high-quality and effective herbal products

Lesson 2:

The many ways that you can package your herbal products

Lesson 3:

How to determine an appropriate, efficient price for each of your herbal products

Lesson 4:

Everything you need to know about FDA regulations and cGMPs for dietary supplements

Lesson 5:

FDA labeling basics based on product type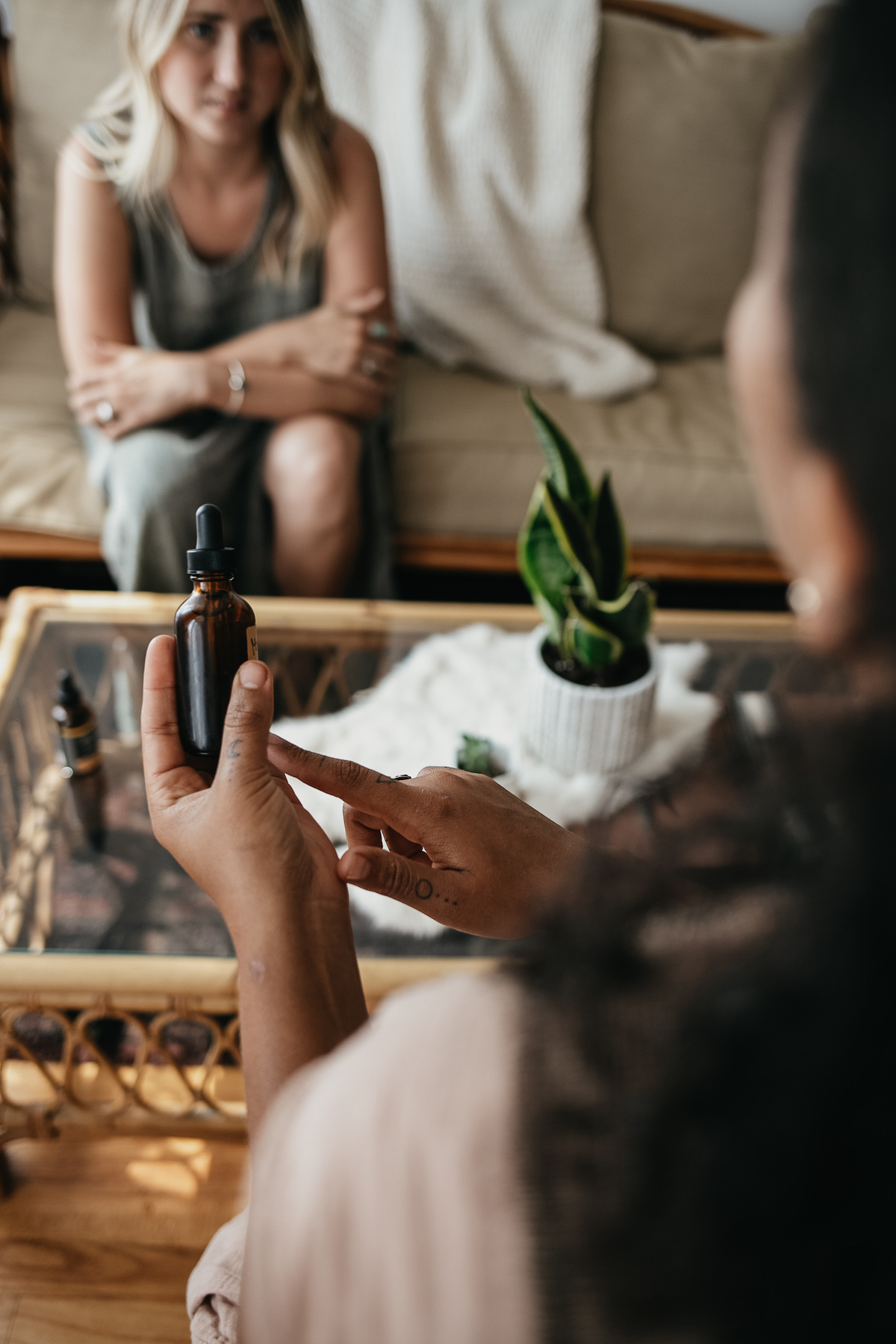 UNIT 6: CONNECTING PLANTS AND PEOPLE
Your mission as an herbal entrepreneur is to connect people with plants, and there are numerous ways herbalists can set up an herbal business to serve clients. Explore the many pathways to meet your business goals, establish an herbal practice, and manage clients or products with our expert tips and tools. 
Lesson 1:

Key elements of preparing to work one-on-one with clients

Lesson 2:

Practical steps and concepts to open and grow an herbal practice

Lesson 3:

Helpful practice management tools and growth as an herbal business owner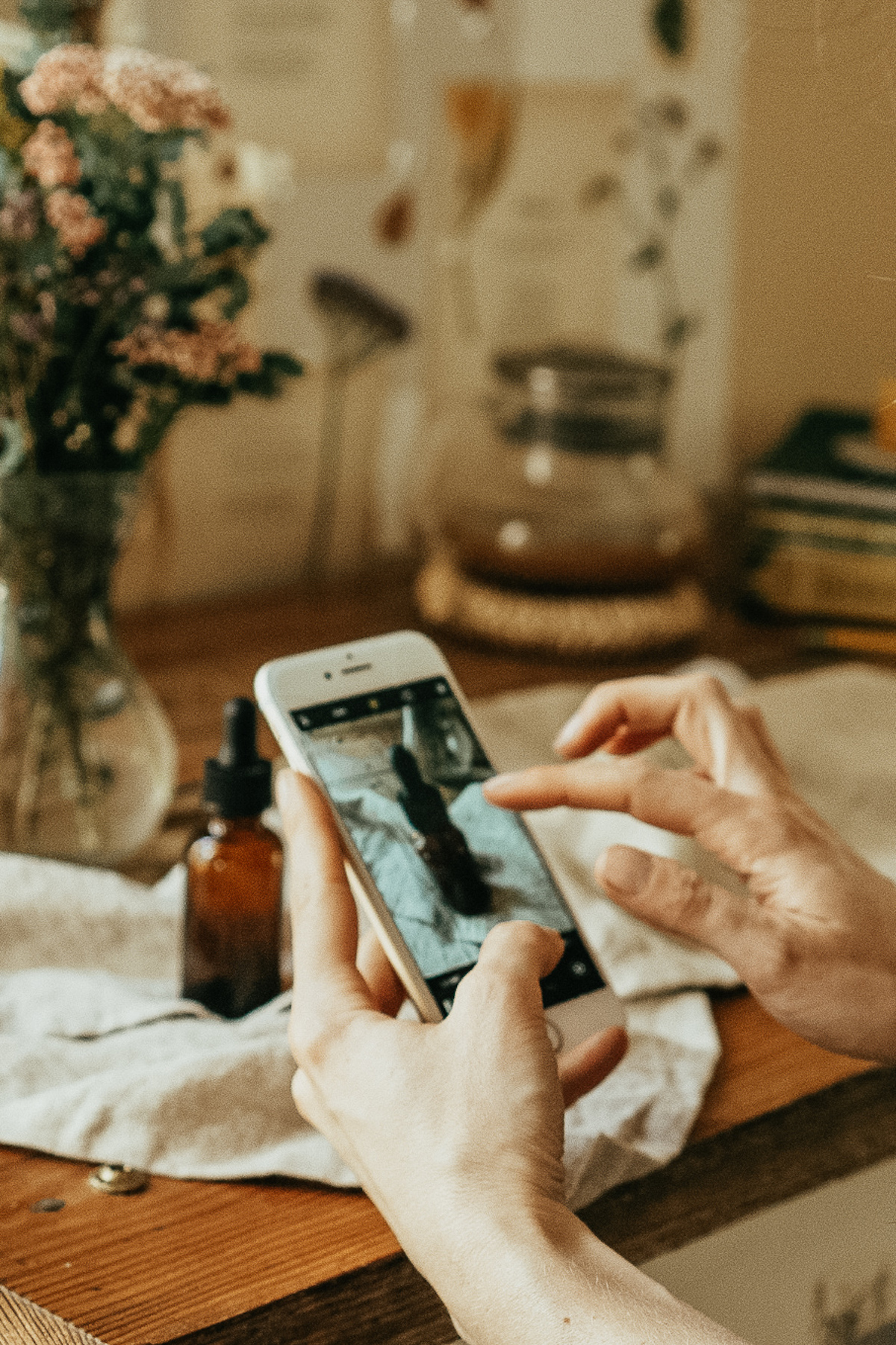 UNIT 7: HERBAL BUSINESS
Put it all together in this final unit with an important overview of herbalism and the law, creating your business plan and brand, marketing, growing, and nurturing an online presence in a competitive market, the nuts and bolts of running your herbal business, and next steps for your journey.
Lesson 1:

How herbalists navigate and comply within the legal landscape

Lesson 2:

How to create a thorough business plan, piece-by-piece

Lesson 3:

All things branding, including marketing for herbal business owners

Lesson 4:

Foundational decisions and processes of starting an herbal business

Lesson 5:

How to create and maintain an online presence for your business

Lesson 6:

The ultimate resource list for herbal entrepreneurs

Lesson 7:

Inspiration and action steps to get started in entrepreneurship!
Download the Full Course Outline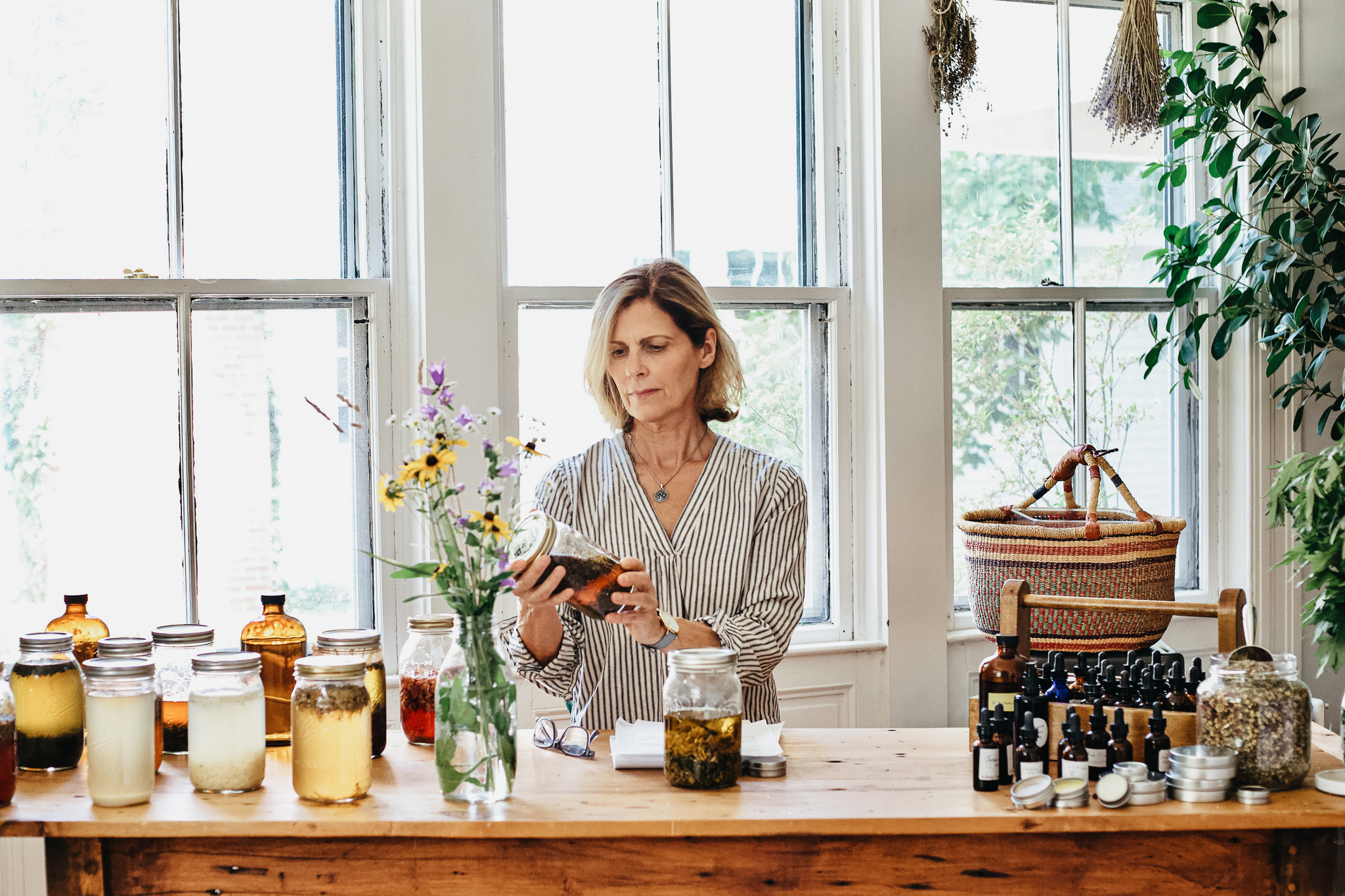 Entrepreneurship is no easy feat—our founding team has given our full hearts and lives to this work, we've experienced the inevitable ups and downs that all business startups do, and have learned lessons all along the way, but we can honestly say that we have found our niche. Behind our humble startup, we were always fueled by passion and purpose, and that same passion is what we try to relay in our courses. We're excited, and we want you to be excited, too! We are learning and growing together. We may be the educators, but we are also very blessed learners.
– Marlene Adelmann, Founder of the Herbal Academy
Learn from the Sage Expertise and Experience of Successful Herbal Movers and Shakers!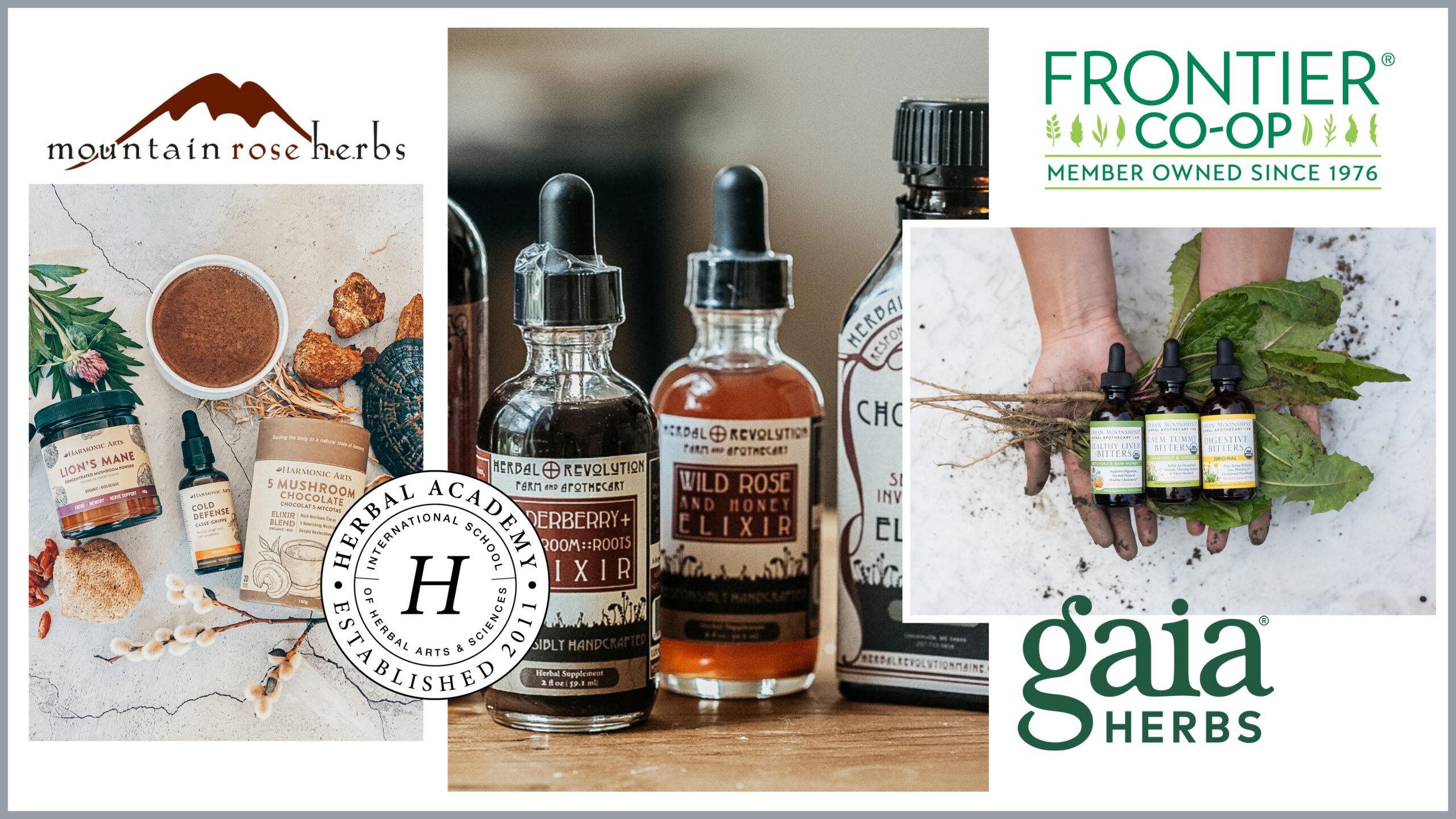 Alongside our own entrepreneur success story, you will hear from
dozens of successful entrepreneurs and featured brands of all sizes
including established featured powerhouses, friends in the publishing world, longtime herbal partners, and Herbal Academy alumni!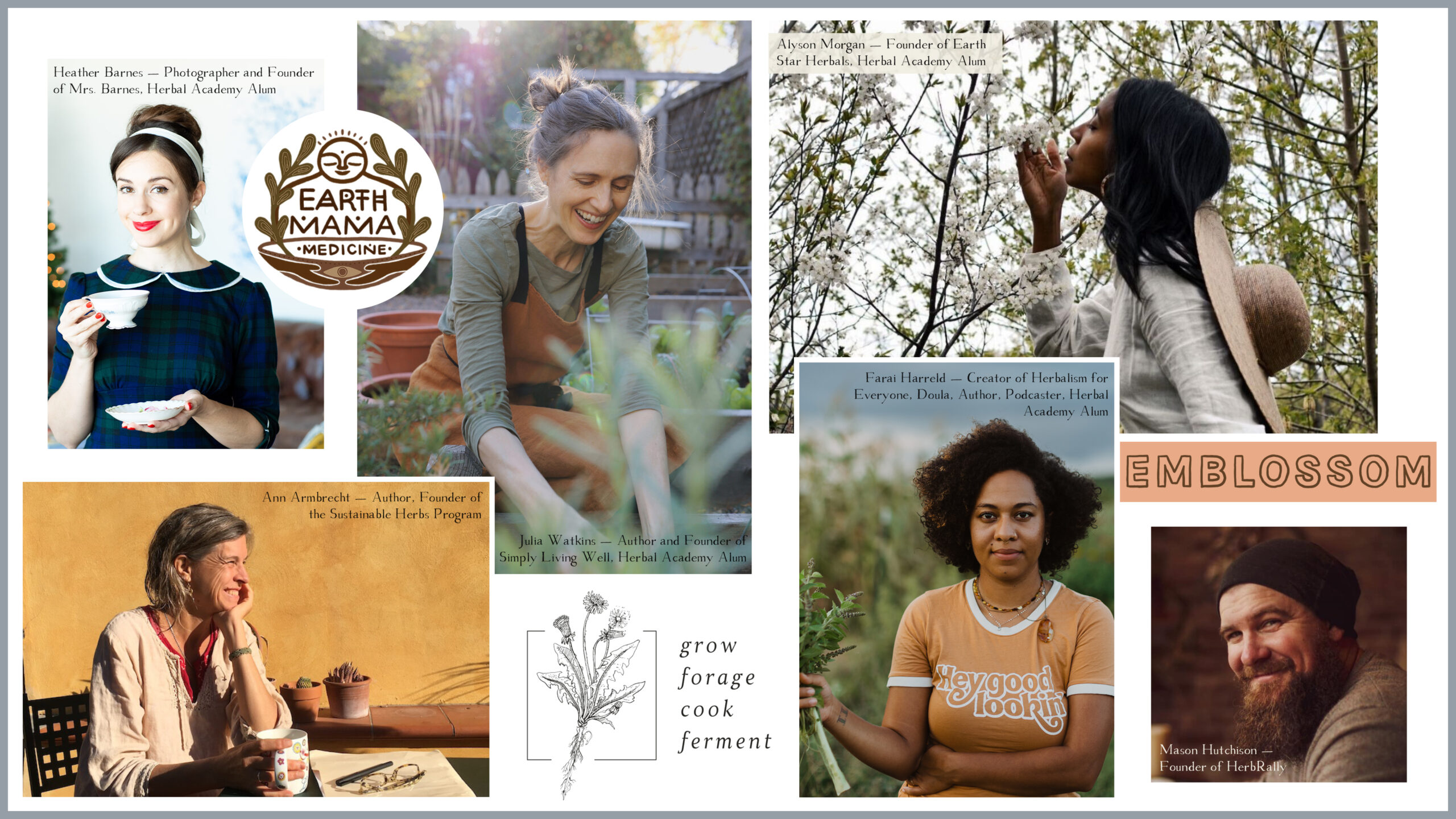 Learn more about our team of educators and course contributors here
Testimonials from Class
Who is ready to take the plunge into herbal entrepreneurship?
Your love and enthusiasm for herbalism brought you here; it's time to springboard your passion and launch your own business! We're here to prove it's possible, and we're honored to guide you along your own unique entrepreneurial path. The Business Herbal Course is made specifically for you, to start you on your way. Ready to turn your herbal passion into a career-worthy pursuit?
We have a seat in this comprehensive online herbalism course with your name on it! Let's get started.
Join us in the Business Herbal Course

FREQUENTLY ASKED QUESTIONS
Are there any prerequisites for this course?
The short answer is "no." The in-depth Business Herbal Course is best-suited for herbalists with at least an intermediate-level foundation who want to build their knowledge on a wide variety of topics, explore and develop their particular areas of interest, and learn step-by-step how to start and grow an herbal business.
We do consider this program a more advanced herbal course, and would recommend at least a beginners herbalism education prior to starting the Business Herbal Course. If you are a new learner, we suggest enrolling in the Entrepreneur Herbalist Path Package which is a discounted bundled package with access to our three courses: Introductory Herbal Course, Intermediate Herbal Course, and Business Herbal Course.
How long will this course take me to complete?
The Business Herbal Course is self-paced, but it will *likely* take students 7-12 months to complete, with approximately 150 hours of study time to be expected. Students will get Lifetime Access* to the online portion of the course with registration.
What materials will I need?
You will need an internet connection to access course materials along with a computer, tablet, or smartphone. You will also want to have a writing utensil and notebook to keep notes. 
Do I need to purchase textbooks for this course?
No, textbooks are not available for this course at this time. You may purchase the Business Planning Guidebook as a companion to the course either at registration or from our Goods Shop.
When can I get started?
After you purchase the course, it will become available for access immediately. Simply click the "start course" button for a given course to begin your studies! Look for your registration welcome email for further instruction.
Does this package include video content?
Yes! The Business Herbal Course has videos sprinkled throughout to help supplement the written material. However, videos are not the primary medium through which our courses are taught. This course features more than 11 hours of video content altogether, and each video has a video transcript and captions.
Can I take this course if I don't live in the United States?
Our classroom is truly a global classroom. We are honored to have students joining us in class from around the world. Herbal Academy courses offer a wide range of information about plants, and much of the information will be applicable outside of the United States.
Is this course available in any other languages?
No. At this time, our courses are only available in English. 
I am enrolled in the Entrepreneur Herbal Course, can I take this program?
Does our expanded Business Herbal Course pique your interest? We understand you may want in, so we will be sure to provide all of our past and current Entrepreneur Herbal Course students a one time $100 administrative fee to transfer to the fresh Business Herbal Course with *Lifetime Access. If you'd like to make the transfer, please log in to your student account and sign up for the Business Course Transfer option here. 
Still have questions? Check out our in-depth FAQ page or our Right Fit Assessment Guide for more details!
---
* Lifetime Access is access to the course that you purchased for as long as the particular course is offered by the Herbal Academy. View Terms & Conditions for more detail.
Additional Information
| | |
| --- | --- |
| Weight | 3.25 lbs |
| Dimensions | N/A |
| Payment Mode | Course Only, Course Only 6 Month Installment, Course with Business Planning Guidebook |