THE MUSHROOM COURSE GIVEAWAY!
PRE-REGISTRATION OPENS MARCH 17TH
Take a journey into the hidden kingdom of fungi with The Mushroom Course by Herbal Academy! Discover what makes a mushroom a mushroom and the ways that fungi interact with other living beings. The Mushroom Course will teach you how to discover, differentiate, and forage for mushrooms safely, but that's not all! These lessons are jam packed with wisdom on using and preparing mushrooms as both foods and herbs, whether foraged, cultivated, or purchased, to promote wellness.
Explore the visual characteristics of mushrooms and learn how to use identification keys.

Learn tips and tools for identifying mushrooms, and when it is appropriate and safer to leave identification to the experts.

Get up-close and personal with fungi in our mushroom walk videos. We'll even get you started cultivating useful mushrooms in your own backyard!

Dive into the ethics, safety, and techniques of mushroom foraging.
Get familiar with common wild edible and herbal mushrooms (and how to identify and use them!)
By the end of class, you'll be well-equipped to begin incorporating specific mushrooms into your herbal and nutritional regimen with in-depth mushroom monographs by well-loved by herbalists!
Join in on the fungi fun! Register to WIN your seat in The Mushroom Course now through March 15th! Enter using the rafflecopter app below.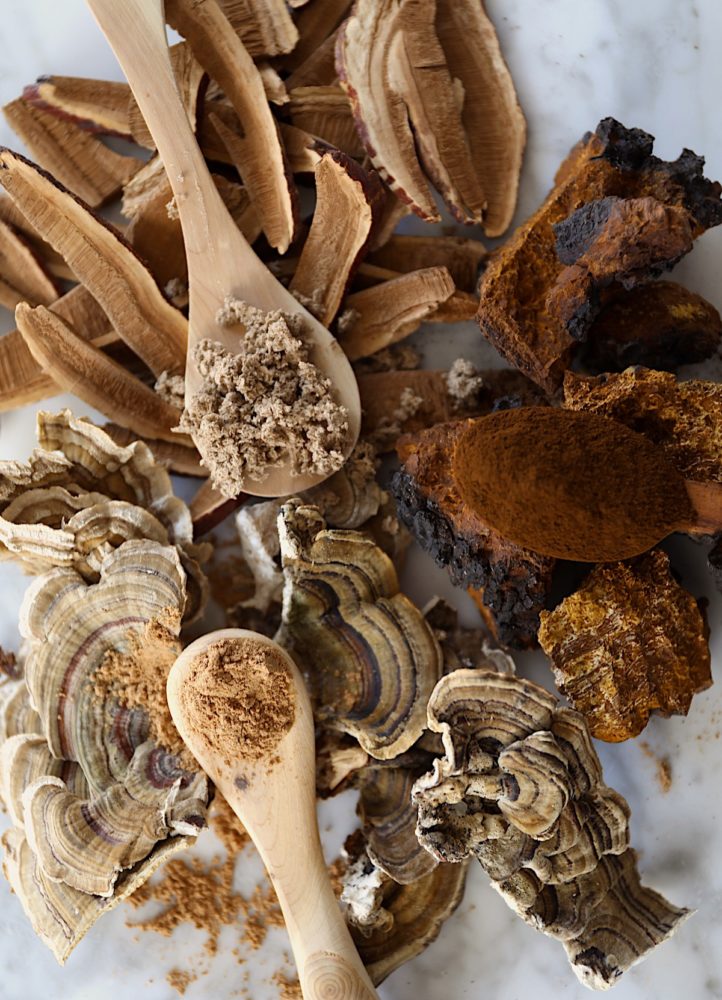 © COPYRIGHT THE HERBAL ACADEMY