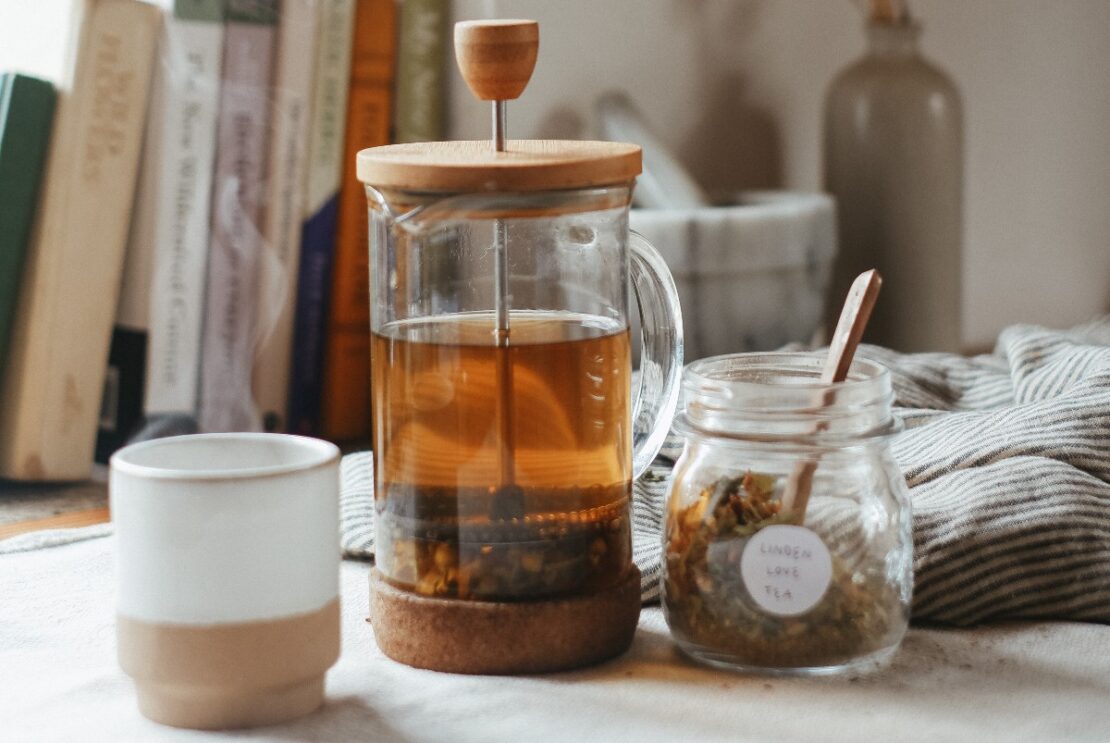 How to Make Linden Love Tea to Uplift Your Heart and Soul
This gentle Linden Love Tea recipe we are sharing below soothes the energetic heart and is taken from our Intermediate Herbal Course. It's the perfect thing to add to your herbal toolkit as a way to uplift yourself emotionally and soothe heartache and grief.
While many of us feel all the love that's in the air this time of year, this time can also bring up feelings of longing, grievance, and anxiety for many. Combined with shorter, colder, and darker days, we can all sometimes use a little herbal support to move through the season.
This herbal blend makes an uplifting and fragrant tea, bringing together linden, lemon balm, rose, and chamomile, a cheerful troupe of herbs that offer nervous system support.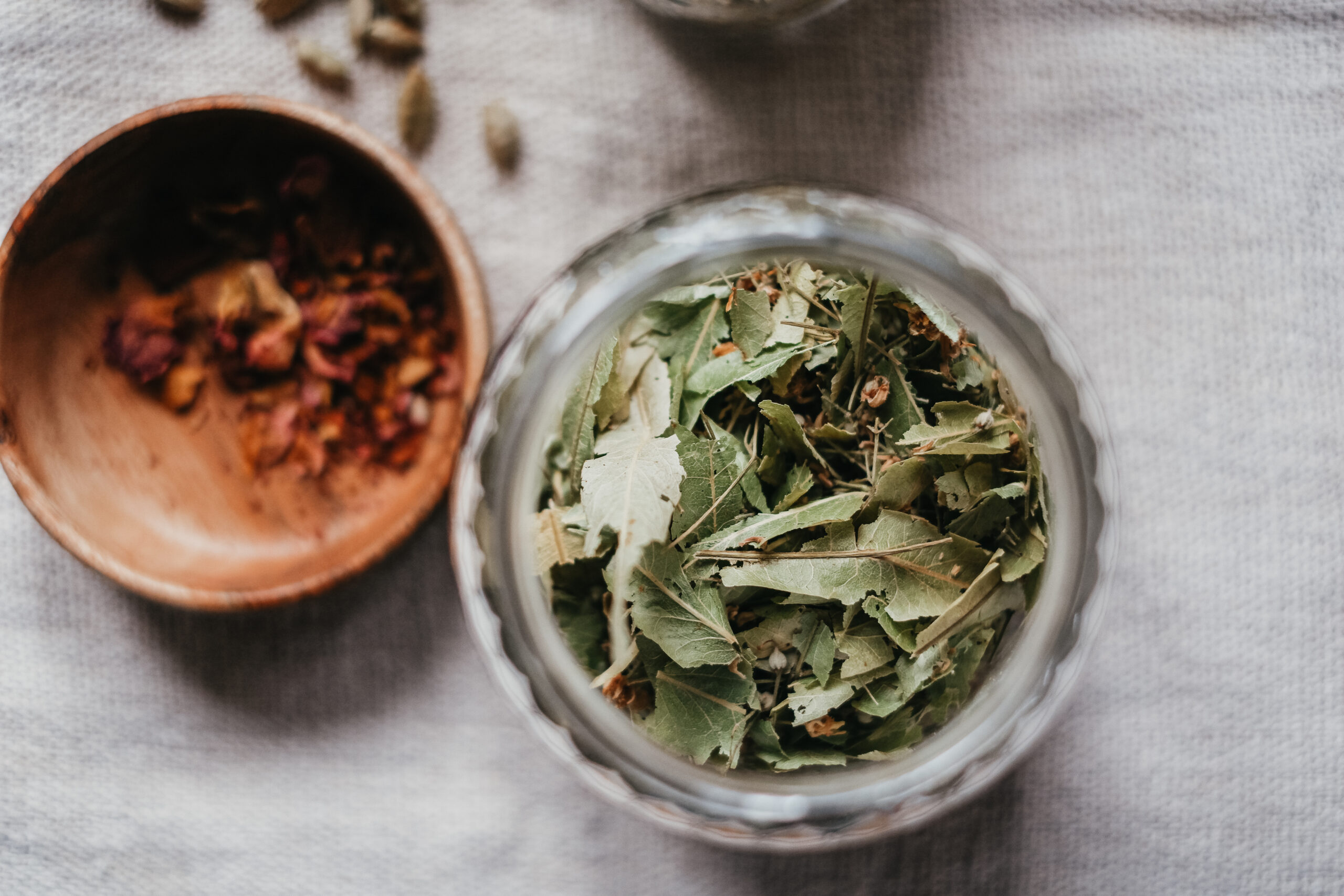 Linden Love Tea Recipe
Linden Love Tea
This tea blend, when consumed before bed, can aid in body relaxation while calming an agitated and anxious mind, allowing a person to unwind and sleep.
Ingredients
1 part rose (Rosa spp.) petal
1 part chamomile (Matricaria chamomilla) flower
1 part lemon balm (Melissa officinalis) aerial parts
1 part linden (Tilia spp.) flower and bract
Pinch of cardamom (Elettaria cardamomum) seed, ground
Directions
Combine herbs together and store them in an airtight container.
Use 1 tablespoon of your blend per cup of boiling water.

Note: Each part can be one teaspoon, one tablespoon, one cup, etc., depending on the size of the batch of tea blend you would like to make.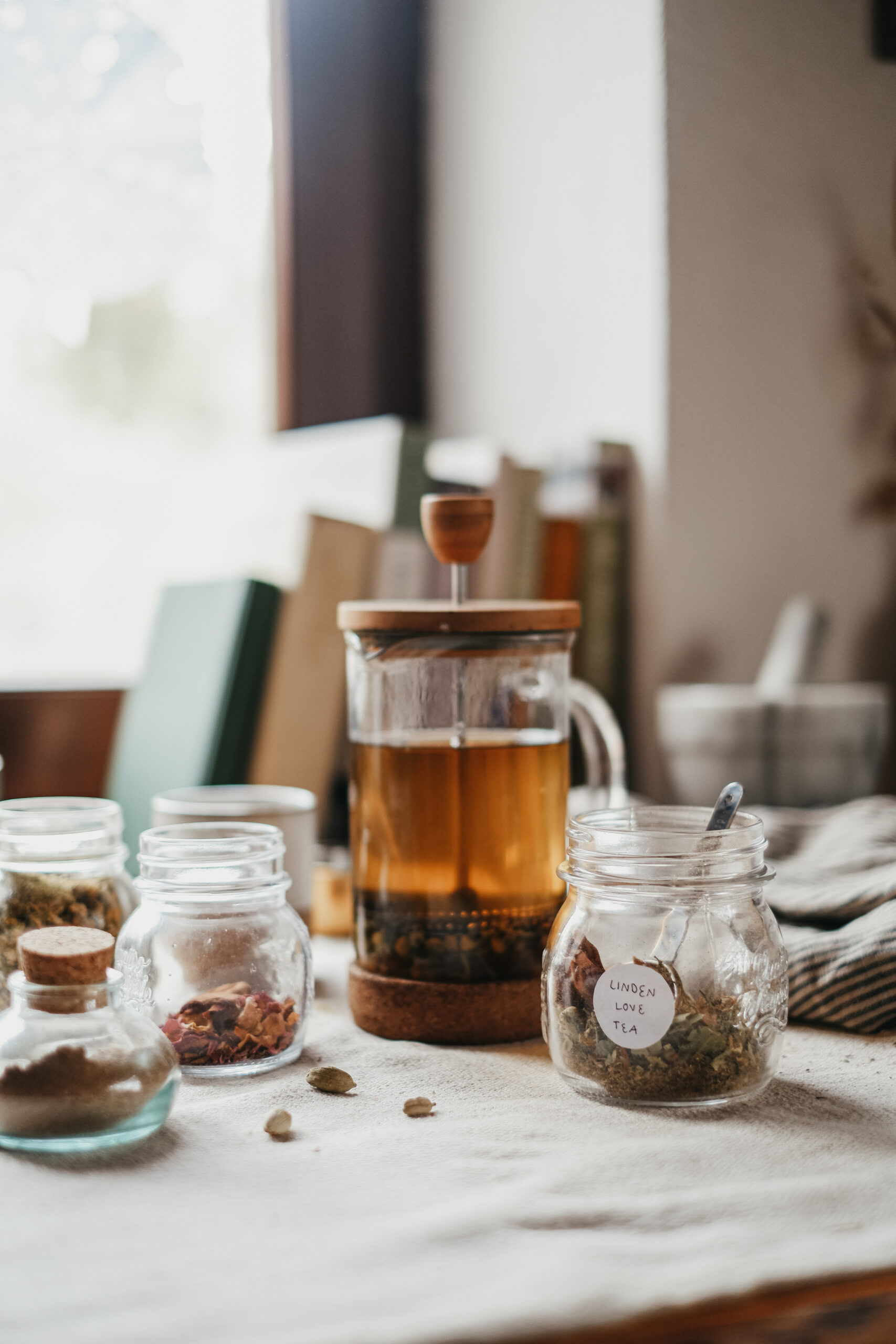 In Closing,
Herbs have been used for many centuries to uplift the spirits and open the heart, offering peace, calm, and centering to many who are heartbroken or heartsick of the soul. The combination of herbs in this tea blend is perfect to brew on the stovetop for the whole family at the end of a disappointing or stressful day. 
This recipe comes from our Intermediate Herbal Course, a thorough program designed for those with a beginner level of knowledge, whether that be from workshops, the Introductory Herbal Course, or self-study.