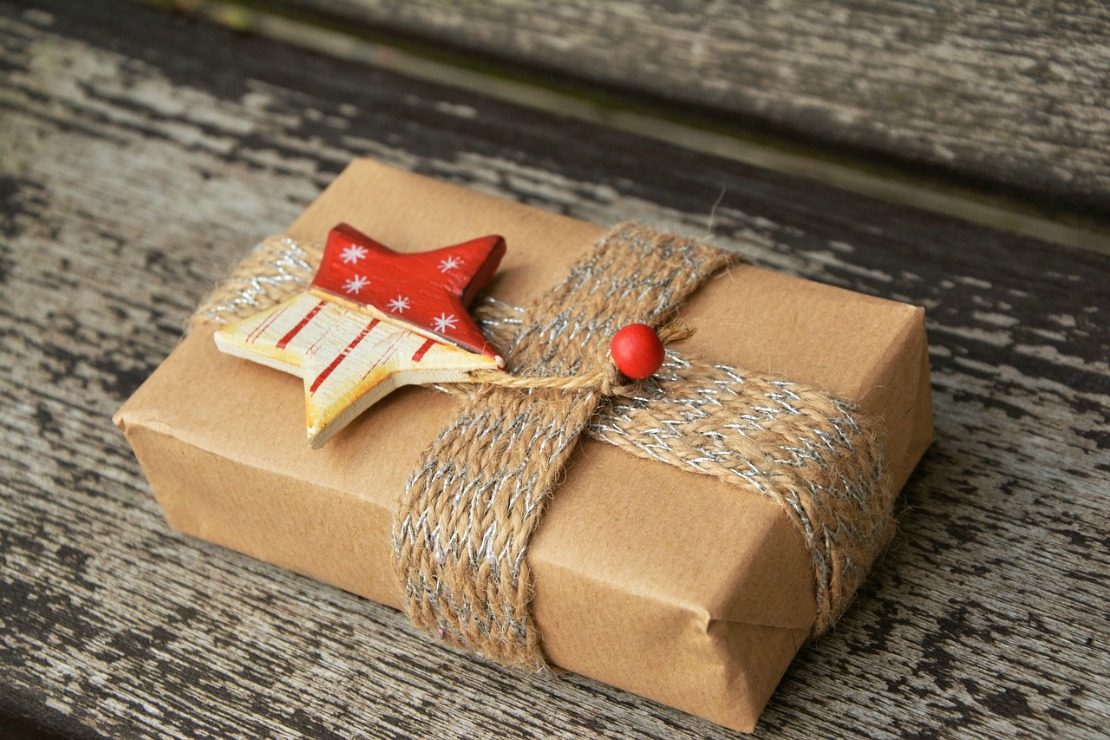 Holiday Gift Guide for Him: Herbalist Gifts
When it comes to finding gifts for men, isn't that where everyone gets stuck? So this year, we've gathered some of the best gift ideas for the nature lover in your life. See below for some of our favorite manly herbalist gifts, ranging from cycling gear to organic shaving creams to local foodie items.
1. Lemnos plywood wall clock; abodeon: $95.00 || Designed in 1994 by designer/architect Mori Toyoshi for the respected clock maker, Lemnos, the crisp Futura typeface and natural wood construction reflects Japan's high regard for purity and simplicity. || http://www.abodeon.com/mm5/merchant.mvc?Screen=PROD&Product_Code=LEMN&Category_Code=CM_OFFICE
2. Minnetonka Double Bottom Softsole Moccasin; Urban Outfitters: $48.00 || Classic Softsole moccasin from Minnetonka in rich distressed suede. Stitched moc toe; leather lacing system at the collar that ties at the front; cushioned footbed and double-layer leather sole for slipper comfort that's rugged enough to wear all day. || http://www.urbanoutfitters.com/urban/catalog/productdetail.jsp?id=19995406&parentid=MENS_SHOES
3. Bentonite Clay Shaving Soap; Babylon Soap Co.: $4.00 || Exfoliating, All Natural, Handmade, Fragrance Free, Vegan Friendly Soap. Derived from naturally occurring volcanic ash sediments here in the United States, bentonite clay is a wonderful antioxidant which aids in ridding your skin of harmful toxins and impurities. Bentonite also offers the "slip" needed to give you a smoother, closer shave. || http://www.etsy.com/shop/BabylonSoapCo?ref=exp_listing
4. Silver Wood Grain Texture Tree Ring – Etched Ring; RootsJewelry: $59.00 || My sterling silver wood grain texture tree ring is completely etched by hand, ensuring that no two rings will ever be alike, no wood grain stroke will ever match up – much like the wondrous nature of trees in reality. I etched and hammered until I achieved a rough, bark-like, organic appearance. My silver wood grain texture tree ring is oxidized and lightly polished to achieve depth and beauty. || http://www.etsy.com/search/handmade?search_submit=&search_query=elitett+for+men&view_type=gallery&page=2
5. Nook Simple Touch / Kindle Touch case; MariForssell: $49.00 || Stylish sleeve made with brown tweed wool. Sized to fit the new Nook -The Simple Touch reader or other similar size gadget. The case is lined with water-resistant off white canvas. It comes with a rivet reinforced brown leather strap with a snap closure. || http://www.etsy.com/listing/92704739/nook-simple-touch-kindle-touch-case?ref=&sref=
6. Grade A Dark Amber Maple Syrup 1 Liter; Nutting Farm in Vermont: $32 || Dark amber color with a robust and complex maple flavor. For the table and in cooking. || http://www.nuttingfarm.com/maple-syrup/grade-a-dark-amber-maple-syrup-1-liter
7. Seal Line Urban Backpack: SM Green; The Urbane Cyclist in Salem: $103.99 || Seal Line Urban Backpacks are unique roll-top backpacks that provide watertight protection around town and on the trail. Find at the Urban Cyclist in Salem, MA. || http://www.theurbanecyclist.com/seal-line-urban-backpack-sm-green/
8. Salt & Pepper Samplers; Soluna Garden Farms in Woburn, MA: $15 || Choose salt or pepper sampler, or both for + $10. The gourmet pepper sampler contains tins of Garlic Pepper, Herbed Pepper and Lemon Pepper. The gourmet salt sampler contains tins of Himalayan Pink Salt,Red Alaea Salt and Smoked Sea Salt. Sets come in a silver organza bag ready for gift giving!  Find them online or check their calendar for local markets. || http://www.solunagardenfarm.com/onlinestore.html#!/~/product/category=991194&id=4709675
9. BOSTON NEIGHBORHOOD MAP PRINT; J Hill Design: $15.00+ || Artist based in Boston. This Boston Map Print fills each of the city's neighborhoods with bright bold pattern. It incorporates the year of the city's birth, bright pattern and the names of all Boston's neighborhoods. Inspired by vintage flash cards, our Map Prints celebrate the diversity and originality of territories both close-to-home and far away. || http://www.jhilldesign.com/products/boston-map-print
Be sure to check out the Holiday Gift Guide for Her as well! More gift guides coming up, including gifts for the hostess (or host) and gifts for kids. Happy holidays and happy gifting!