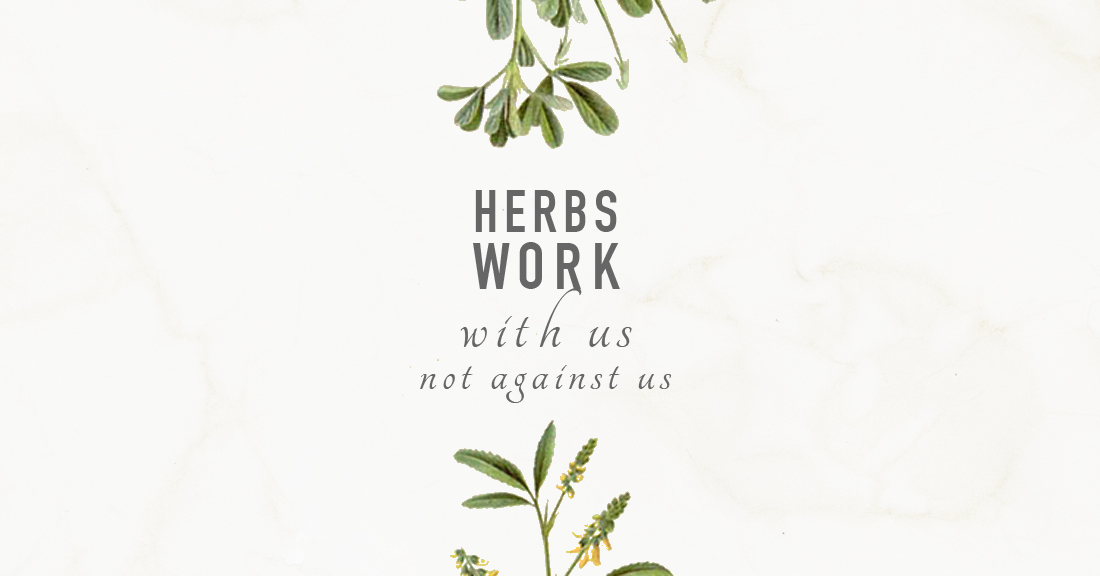 Herbs work with us, not against us. They can be subtle as they build us up over time, but they stand with us as we move forward. They support our health rather than mask our symptoms, and require that we are honest with ourselves as they give us the support we need. 
Herbs like elderberry and astragalus work with us by supporting our immune system. Studies have shown that plants can have many different effects on our immunity. 
Elderberry is a well-loved cold and flu season herb, and appears to work mainly as an immune stimulant. Other herbs appear to have a balancing effect on the immune system. Astragalus is one of the 50 fundamental herbs in traditional Chinese medicine, and studies show that it may help us stay well by decreasing abnormally high levels of some aspects of the immune system while boosting others that are low. 
Herbs can work with us to help our nervous system heal, soothe our frayed nerves, and support our emotional wellbeing. Skullcap is perceived by herbalists as having an affinity for restoring the central nervous system while it promotes calm and relaxes anxiety related tension. Passionflower is used for its calming influence, and has a traditional history of use for insomnia and for nerve pain.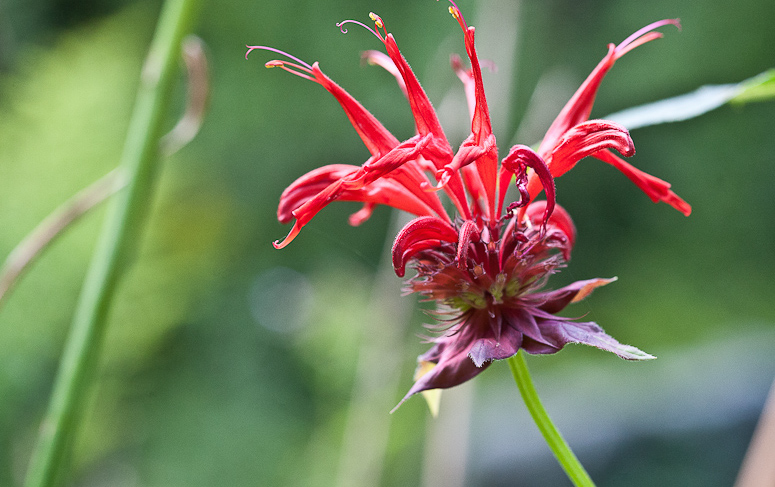 Certain plants can even support our grit and determination as we strive to make our dreams a reality. These herbs, like rhodiola and eleuthero, are called adaptogens. They help support our energy levels and stamina while increasing our ability to handle stresses of all types- physical, mental and emotional. 
Herbs work with us, not against us. But it's important for us to learn how to work with them. Just as people are all individuals with unique health challenges and goals, no two herbs are exactly the same. It's necessary to learn the unique identity of each plant, and the specific skills of herbalism.
We invite you to come and learn with us! 
Here at the Herbal Academy of New England, we have beautiful, in-depth online courses for beginner and intermediate learners. The Herbarium, our member's only website, has articles, videos, and ebooks to help your herbal knowledge take root and grow even more. Whether you are new to herbs, or simply looking for a new way to explore herbalism and continue your education, we invite you to take a look at our programs and resources. 
To help kickstart our new Herbs Work weekly series, we're giving away a free Herbarium membership to one of our HANE readers! To enter, simply add your email to the Rafflecopter app below! How have herbs worked for you? We will announce the randomly selected winner on Tuesday, March 17 on Facebook and here in this post. Check back then to see if you've won. Enter daily by tweeting!