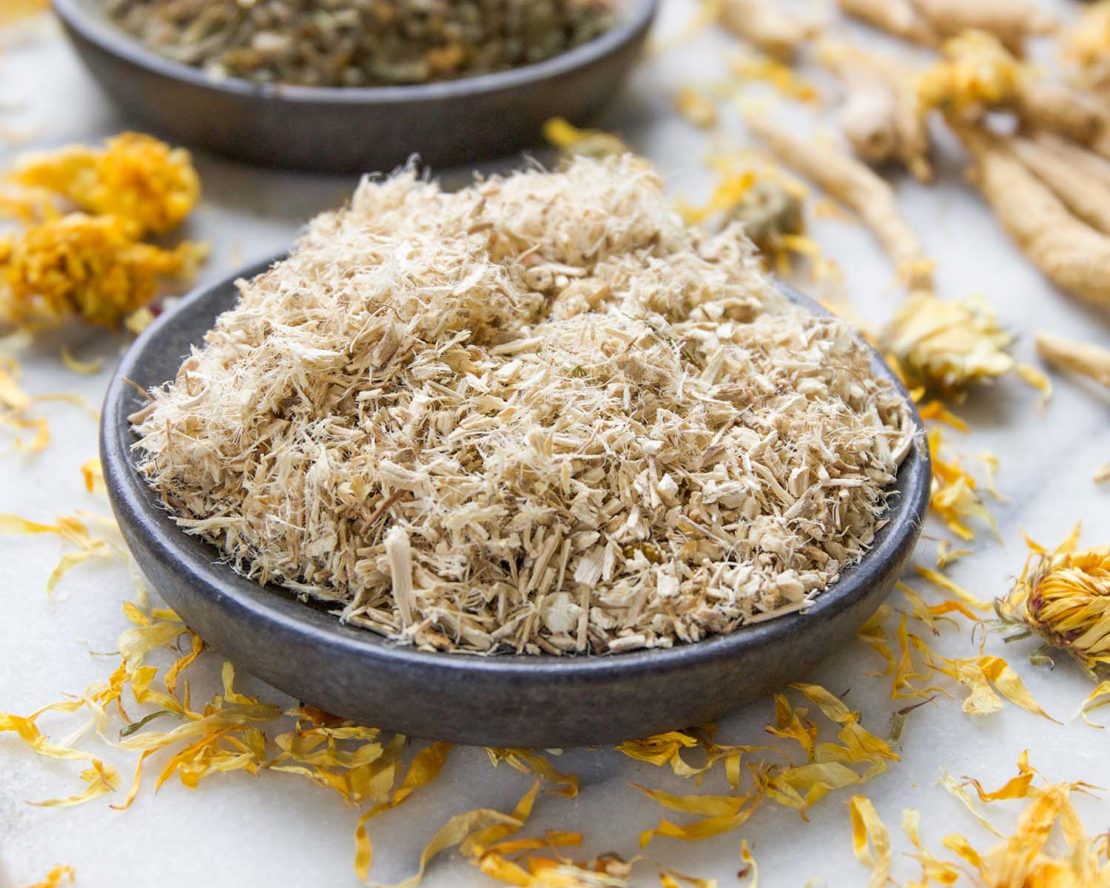 Best Herbs for Lungs and Respiratory Support
When addressing viral respiratory infections, we want to think about herbs that have strong immune or antiviral actions in addition to herbs for lungs and basic respiratory support. During the current outbreak of viral infection, it's better to use what you already have on hand than to spend an extended amount of time out of the home or to bring new items into the home. It's also a time to think about which safe, familiar herbs will provide comfort during a respiratory infection. Stick to good, common herbal sense, and find the potentially useful herbs you already have. After you know how to use these tried-and-true comforts, then taking care of yourself will require as little effort as possible if you do fall ill.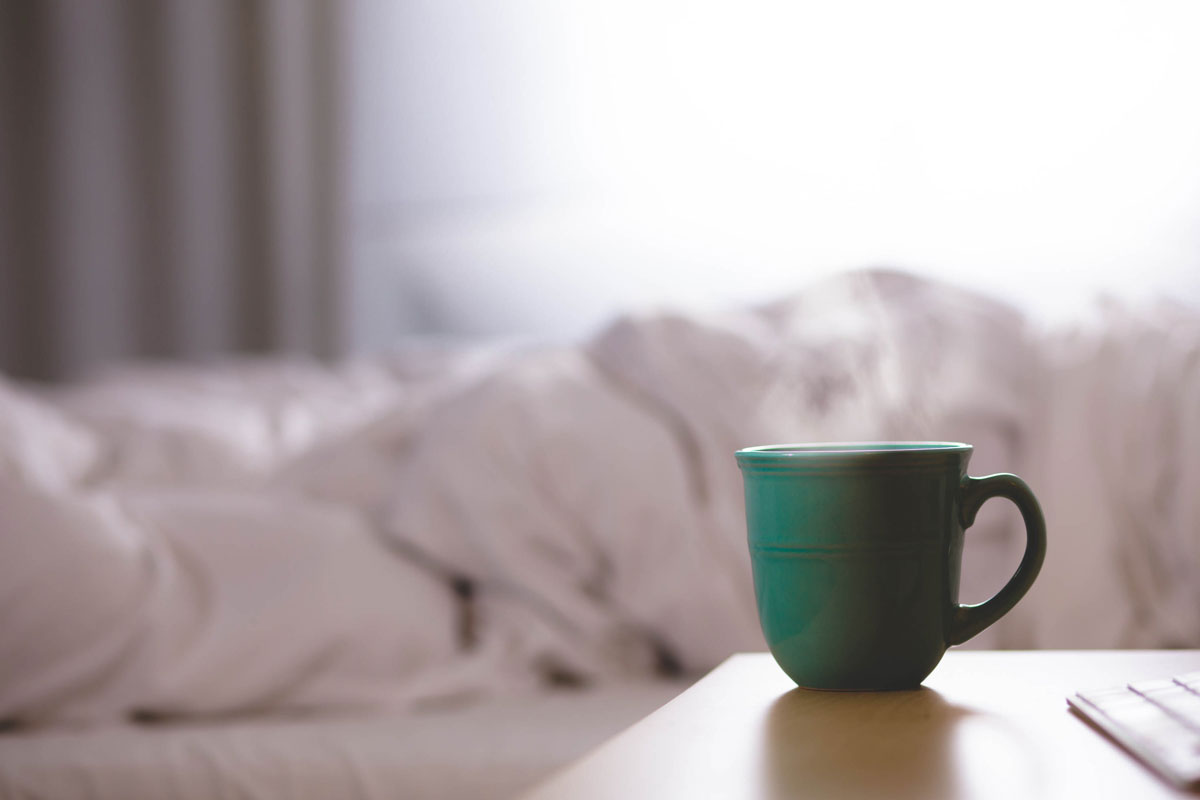 THREE HERBAL ACTIONS FOR RESPIRATORY SUPPORT 
Demulcents
Demulcents support one of our natural physical and chemical immune defenses: the mucosa. When we ingest demulcents, their first direct action is on the mouth, throat, and other tissues of the gastrointestinal (GI) tract. There is also a reflexive action that occurs when a demulcent substance is ingested—the demulcent action soothes the GI tract lining and then (by mechanisms still not quite understood, but possibly via the spinal reflex) affect other embryonically related tissues, such as the lungs and bladder (Yardley, 2004). While not often thought of as "potent" or "antimicrobial," the gentle (and most often safe) demulcent herbs don't have a direct effect on the immune cells. Instead, they bolster our defenses by supporting a natural barrier: healthy mucosal tissue.
Demulcents also help to thin and liquify mucus, which in turn can help support expectoration (the removal of excess mucus). This is particularly supportive in a dry cough or when there is no cough present but a feeling of the desire to cough. In these cases, mucus may be present though it is too thick, hardened, and inert to elicit a cough, or too thick and sticky to expel effectively by coughing.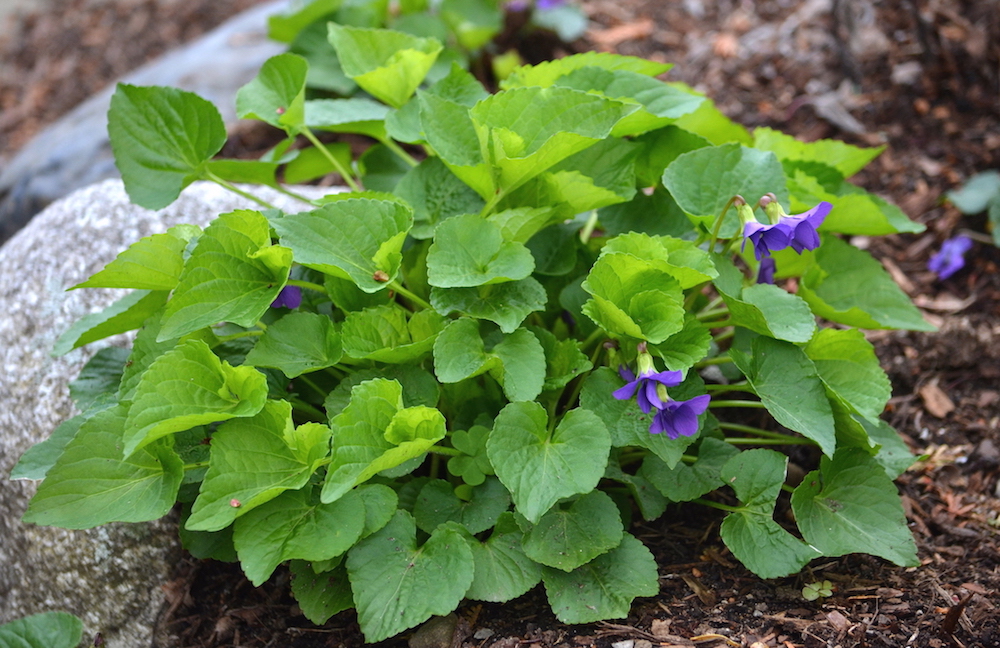 Demulcents are characterized by a slightly slippery texture and often provide a thickening quality when infused in hot or cold water. Herbs such as marshmallow (Althaea officinalis) root, plantain (Plantago spp.) leaf, flower, and seed husk, licorice (Glycyrrhiza glabra) root (though contraindicated with high blood pressure), mullein (Verbascum thapsus) leaf or root, violet (Viola spp.) leaf and flower, linden (Tilia spp.) bract and flower, hibiscus (Hibiscus sabdariffa) calyx, and oat (Avena sativa) seed/grain belong to the demulcent party. Of course there are still more herbs in this group! 
You might even get a little more creative about demulcents and use herbs that we know are demulcent but are more often reserved for use in other systems, such as corn (Zea mays) silk or couch grass (Elymus repens) rhizome. Both of these are more known for use as urinary demulcents because their demulcent constituents are thought to pass through the urinary tract as well. If you are coastal and have learned to identify and gather seaweeds safely, then you might have a bit of Irish moss (Chondrus crispus) stored away as a soup or brewing ingredient—yet another demulcent! In a pinch, you can also think of foods with demulcent qualities you may already have on hand, such as chia or flax seeds soaked overnight, stewed fruit, or a hot infusion of rolled oats.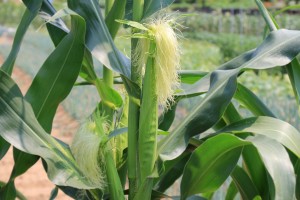 Super Demulcent
Mild Demulcent

Corn silk

(

Zea mays

)

stamen

 

Hibiscus (

Hibiscus sabdariffa

) calyx

Irish moss

(

Chondrus crispus

)

leaf

 

Linden

(

Tilia

spp.) bract

and flower

Licorice (Glycyrrhiza glabra) root

Mullein

(

Verbascum thapsus

) leaf and root

Mallow (Malva spp.) leaf and flower

Plantain

(

Plantago

spp.) leaf

Marshmallow

(

Althaea officinalis

) root

Oat (Avena sativa) seed/grain

Plantain

(

Plantago

spp.) seed husk

Violet

(

Viola

spp.) leaf and flower
Demulcent herbs are often subtle in flavor and action, but can be quiet helpers during winter months when the air tends to be dry. These herbs are also used to reduce the impact of airborne allergens and other irritants, such as smoke during wildfires or pollution in densely populated areas. Demulcents are wonderfully soothing to throat tissues during a dry cough or sore throat. 
How to Use Demulcents
Most demulcents are best used as infusions, with some opinions on that to follow! Some observe that you can experience the most slippery, demulcent properties when you infuse these herbs over a long period of time. First, infuse in hot or warm water, then let it cool to room temperature, extending the length of the infusion. Yet another preference for preparing demulcent herbs is described below in the context of marshmallow root, our poster child of the demulcents!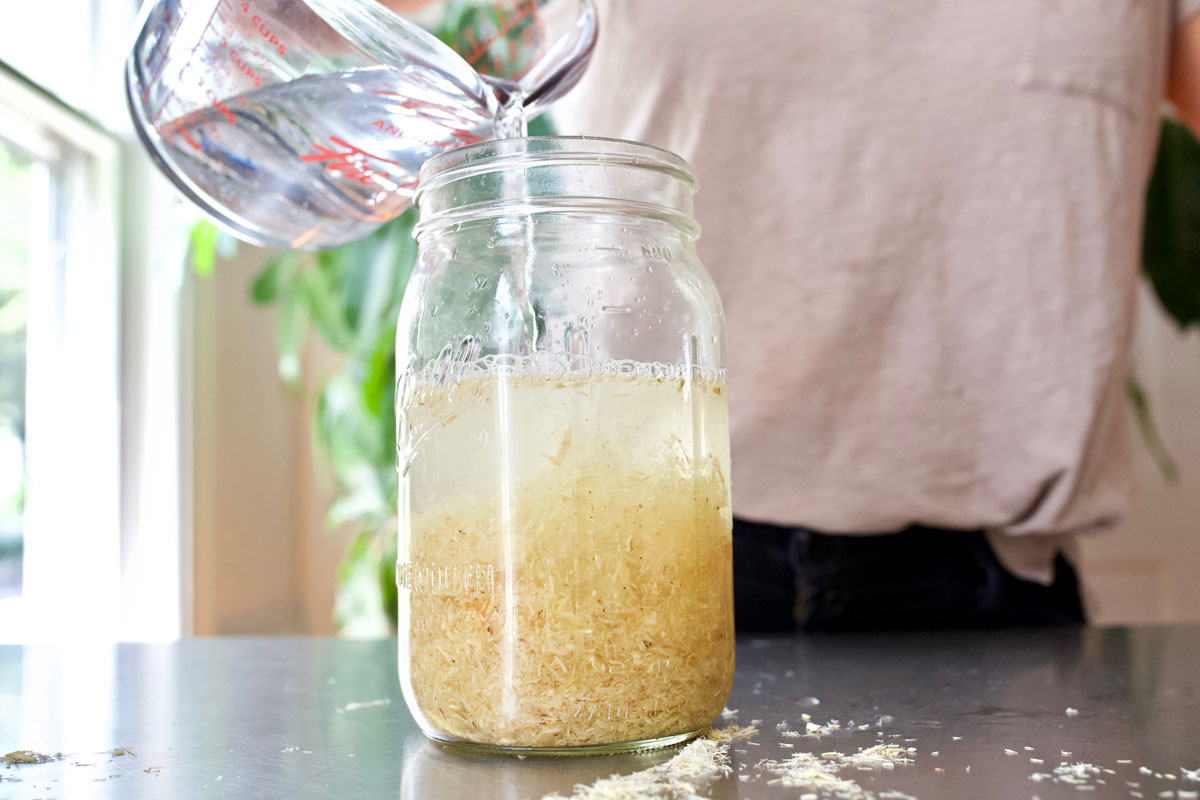 Marshmallow (Althaea officinalis) fills out the description of demulcent to a tee. All parts are useful, including root, leaf, and flower. This slippery ally was noted by Nicholas Culpeper, 17th-century English herbalist, to help with "all hot and sharp diseases" and for "opening the strait passages, and making them slippery" (Culpeper, 1653, para. 5-6). The German Commission E has approved the root for oral and pharyngeal mucosa irritation, dry cough, and mild irritation of the gastric mucosa, and the leaf for dry cough and oral/pharyngeal mucosal irritation (American Botanical Council, 2016a; American Botanical Council, 2016b). To extract the beneficial mucilage (the set of constituents that make a plant demulcent), herbalist Richo Cech (2000) recommends a cold-water infusion of the leaves and flowers and a water decoction of the dried root. However, other herbalists suggest that a cold infusion of the root is best. When making a tincture of this or other demulcents, keep in mind that it is best to use either a low concentration of alcohol or non-alcoholic solvents, such as glycerin, because the mucilage is precipitated out of the solution by alcohol (Cech, 2000). 
When choosing a demulcent, use what you have on hand, as there is much similarity in their action. However, avoid long-term use of licorice (Glycyrrhiza glabra) root for those with elevated blood pressure due to the possibility for constituents in this plant to potentiate hypertension. Also note that a little demulcency can go a long way! A small pinch of one of these herbs can make an infusion quite thick, so you might start with small amounts, or combine one of these herbs with something with more flavor and less demulcency, such as any of the aromatic herbs that follow. 
Aromatics
The term "aromatic" has a couple of meanings, one intuitive and sensory, and the other relating to movement. Aromatic herbs are typically those that boast spicy, minty, citrusy, or camphorous scents. This is due to small molecules that can be easily sensed (smelled) and that create a bit of movement in the GI tract and respiratory tract when tasted or inhaled.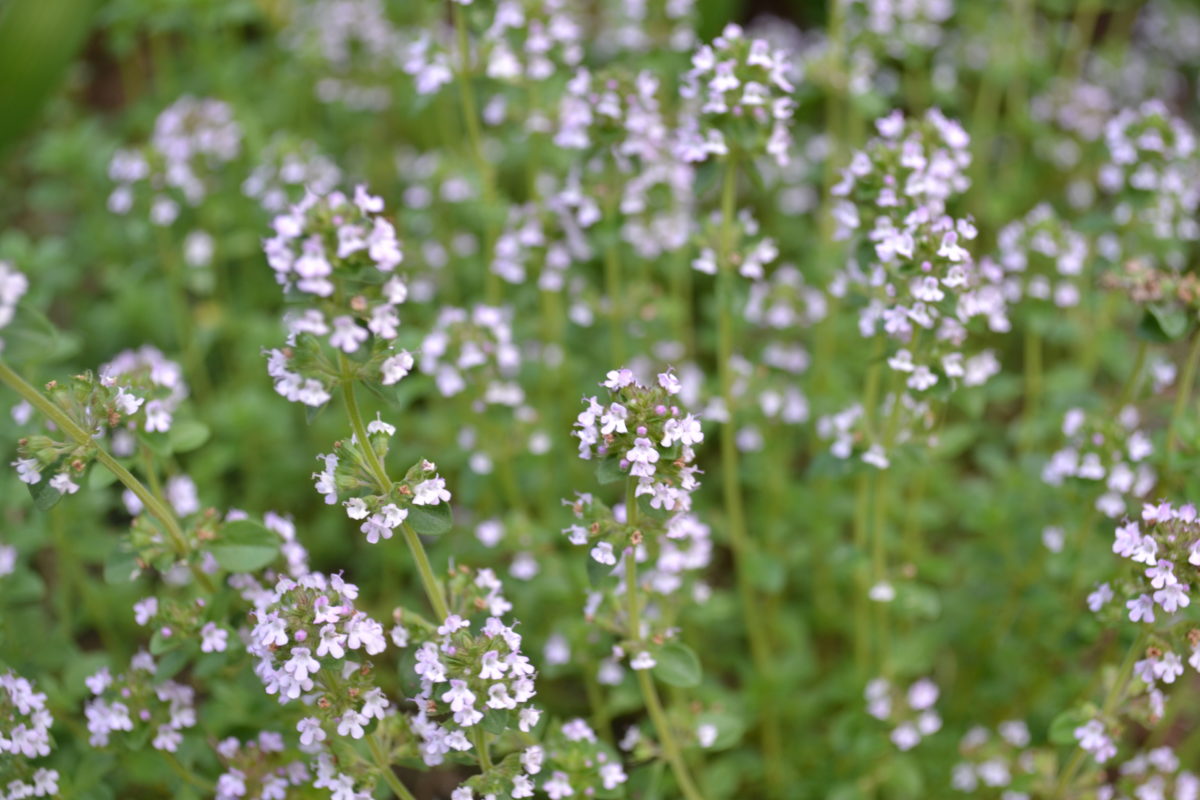 Herbs with aromatic properties tend to be stimulating and can be characterized as warming or cooling. They can also be drying depending on their scent and particular qualities. The warming aromatics, such as thyme (Thymus vulgaris), oregano (Origanum vulgare), and bee balm (Monarda fistuloso, M. didyma), can help support damp or cold conditions and encourage expectoration. Cooling aromatics, such as spearmint (Mentha spicata) and peppermint (Mentha x piperita), can help soothe hot conditions while relaxing spasms. It can be important to consider the energetics as well as the actions of plants when selecting the best herb among your resources on hand. 
Aromatics are often great herbs for the lungs and respiratory tract in general, which we have learned from traditional use and confirmed with personal use. Both warming and cooling aromatics will encourage movement, so there are many possibilities here. Because many aromatics are a little bit drying on their own, pairing them with demulcents is a good idea to encourage soothing movement instead of dry irritation. Below is a short list of common aromatic herbs.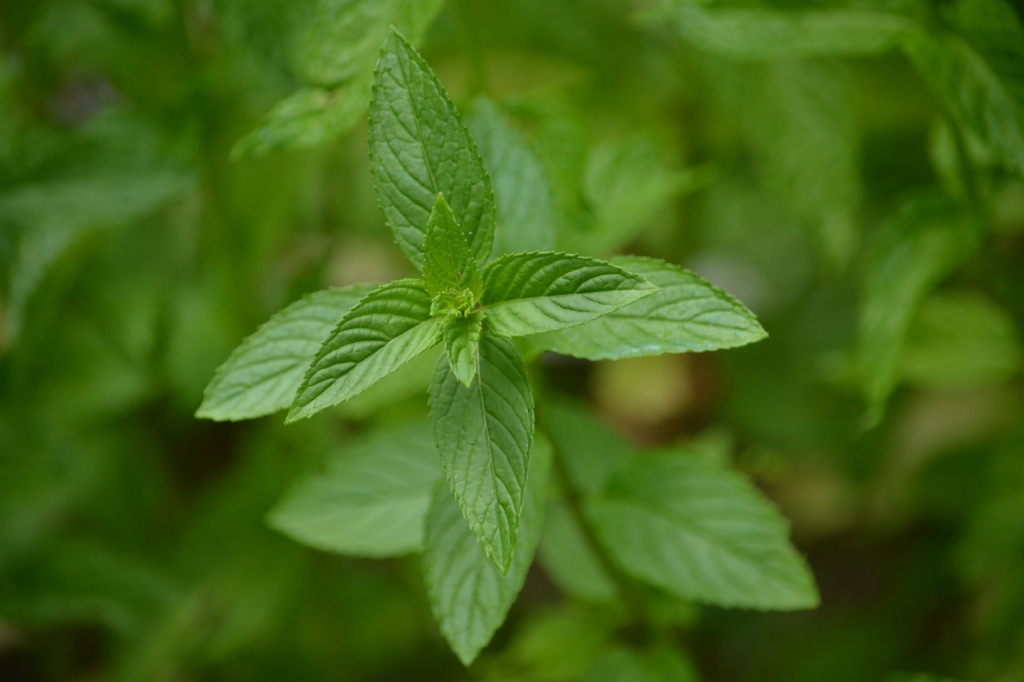 Energetics for Aromatic Respiratory Herbs
This table features culinary and garden herbs that you may already have on hand. Note that many of these aromatics are drying; therefore, combine with demulcents. 
Herb
Energetic
Anise (Pimpinella anisum

)

seed

warm to hot 

Anise hyssop

(

Agastache foeniculum

) leaf and flower

slightly warm

Bee balm

(

Monarda fistuloso, M. didyma

) leaf and flower

warm to hot

Catnip

(Nepeta cataria)

leaf and flower

warm to cool (dependent on application) 

Fenugreek

(

Trigonella foenum-graecum

) seed

warm 

Garlic

(

Allium sativum

) bulb 

warm to hot

Ginger

(

Zingiber officinale

) rhizome

warm to hot

Horehound

(

Marrubium vulgare

) aerial parts

warm to cool (dependent on application) 

Hyssop

(

Hyssopus officinalis

) aerial parts

warm

Onion

(

Allium cepa

)

bulb

warm to hot 

Oregano

(

Origanum vulgare

)

 

leaf and flower

warm to hot

Peppermint

(

Mentha

x

piperita

) aerial parts

very cool to cold

Spearmint (Mentha spicata) aerial parts
cool
Thyme (Thymus vulgaris) aerial parts
warm to hot
Especially important for respiratory illness are herbs that are both aromatic and demulcent. When demulcent and aromatic actions are combined, the mild expectorant action of demulcents is accentuated, as the aromatic action can stimulate movement, while the demulcent action thins mucus, soothes tissues, and provides a slippery path for stuck mucus to exit. Expectorants are a category of herbs that combine demulcent and aromatic actions beautifully. 
Expectorants
Expectoration describes the accelerated removal of secretions from the bronchi and trachea. This can work by a simple combination of demulcent and aromatic qualities. The demulcency can both thin and add to the volume of mucus, thereby aiding the exit of mucus. Thinning the mucus makes it easier for our body to clear it effectively and comfortably. Adding to the volume encourages reflexes that will propel mucus out of the respiratory tract. 
Expectorants can work by stimulating secretions of mucus (slightly different than demulcents, but to a similar effect) therefore adding to the volume, encouraging elimination, or supporting secretion of a thinner mucus. Just as demulcents have a first action on the GI tract that reflexively influences the respiratory tract, herbs that are expectorant can encourage movement of the respiratory tract when we ingest them. Expectorants can be what conventional pharmacy refers to as "mucolytic," or a substance that thins or breaks up the physical structure of mucus, making it easier for the body to expel. Some plant alkaloids have this effect, for example. Of course plants often possess a combination of all of these actions and related constituents, so as you learn about herbs for lungs and respiratory support, don't count on being able to categorize each herb as having just one of these actions!  
Three Expectorant Herbs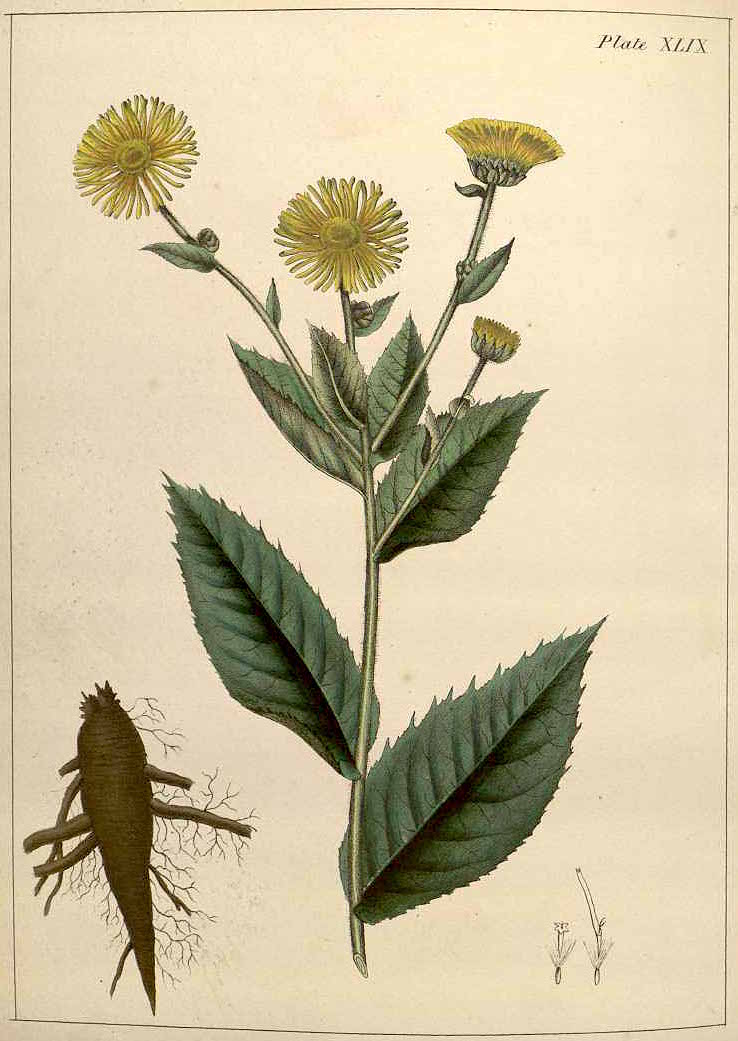 Elecampane (Inula helenium) root is one classic example of a versatile respiratory herb that is an expectorant and slightly aromatic. Elecampane soothes tissue irritation and inflammation that results from coughing—one of the reasons it is an ally to those who have suffered chronic respiratory irritation from smoking or occupational exposure to irritants. The mucilaginous polysaccharide inulin in elecampane relaxes tissues and soothes irritation, while the volatile oils are stimulating and promote expectoration (Hoffmann, 2003). The volatile oil alantolactone is anti-inflammatory, reduces mucus production, and stimulates the immune system (Chevallier, 1996). Elecampane is also antiseptic and a strong antibacterial that kills tuberculosis bacteria in vitro (Edwards, 2000). It soothes coughs and is a gentle, tonic expectorant for chronic bronchitis, bronchial catarrh (congestion), and tuberculosis.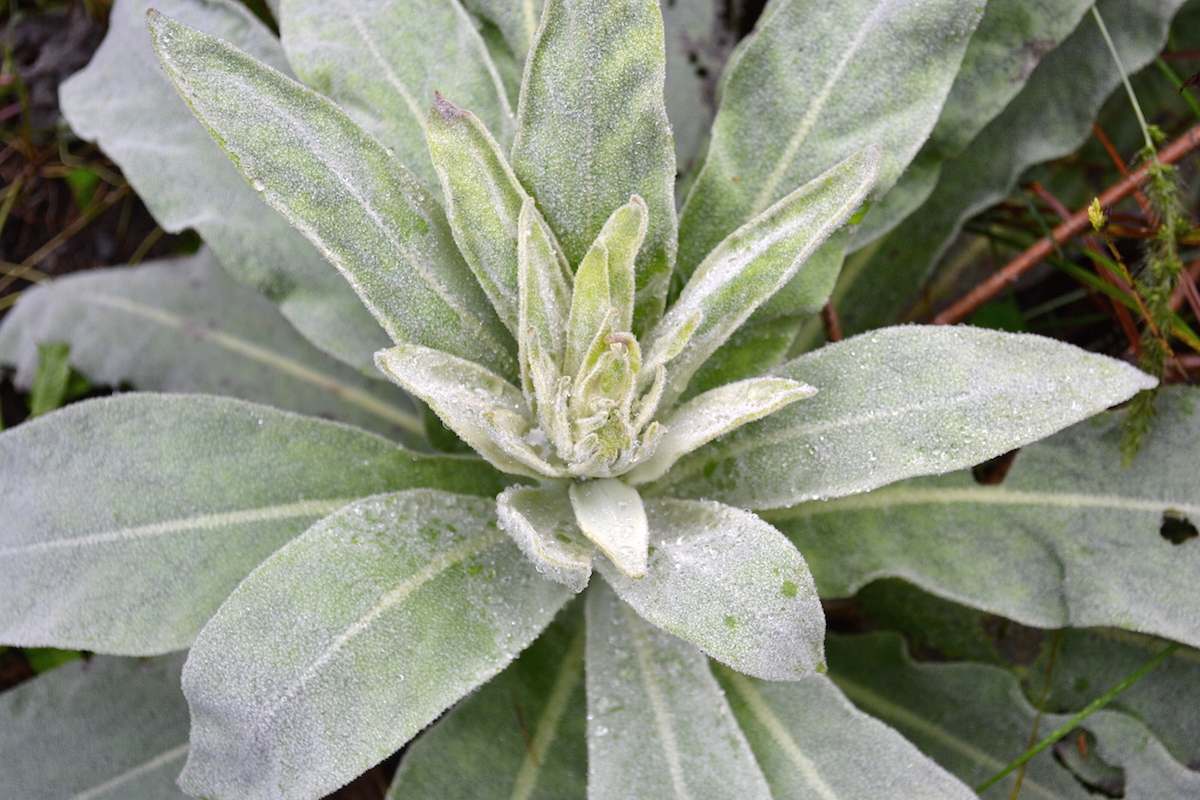 Mullein (Verbascum thapsus) leaf is a respiratory tonic that reduces irritation and stimulates fluid production, therefore thinning mucus and facilitating expectoration (Hoffmann, 2003). It is, essentially, a mild demulcent and expectorant. Indications include a "hard cough with soreness" (Hoffmann, 2003, p. 592). The Eclectic physicians of the 19th century used mullein for the following specific indications: irritable chronic bronchitis, paroxysmal laryngeal cough, pleurisy, and asthma. Mullein has a particular influence on the upper respiratory tract and is useful for dry, hoarse coughs (Felter & Lloyd, 1898; Hoffmann, n.d.). Herbalist Matthew Wood describes another specific indication for mullein: dry and irritable coughing that "shakes the frame" in conjunction with dryness and atrophy in the lymph system (Wood, 2004, p. 189).
If you are reliant on foraging wild herbs—and you know how to identify wild plants—there is one more herb worth mentioning (with a caveat). Coltsfoot is both expectorant and demulcent, and it also has affinity for the respiratory system. As luck would have it, coltsfoot is also one of the earliest and most widespread spring ephemerals. ("Ephemeral" means it's short-lived, so keep your eyes open and act quickly if you find some!) Tussilago farfara is coltsfoot's binomial, and refers to its classic use as a tussilage (that is, to soothe or dispel a cough). The leaf and/or flower are used—the flower emerges first in spring and the leaf follows after senescence (that is, after the flower wilts away). 
Coltsfoot can be made into syrups, which may be the ideal preparation, as coltsfoot is high in pyrrolizidine alkaloids, constituents that may accumulate and affect the liver negatively if used long-term. Due to the safety concerns, this herb is not as favored as the others mentioned above; it should be employed only for very short-term use, and not by those with liver disease or liver function issues, those who are taking medications that reduce liver function, or those who are pregnant or nursing. To read more about pyrrolizidine alkaloids, you can check out our comfrey article here.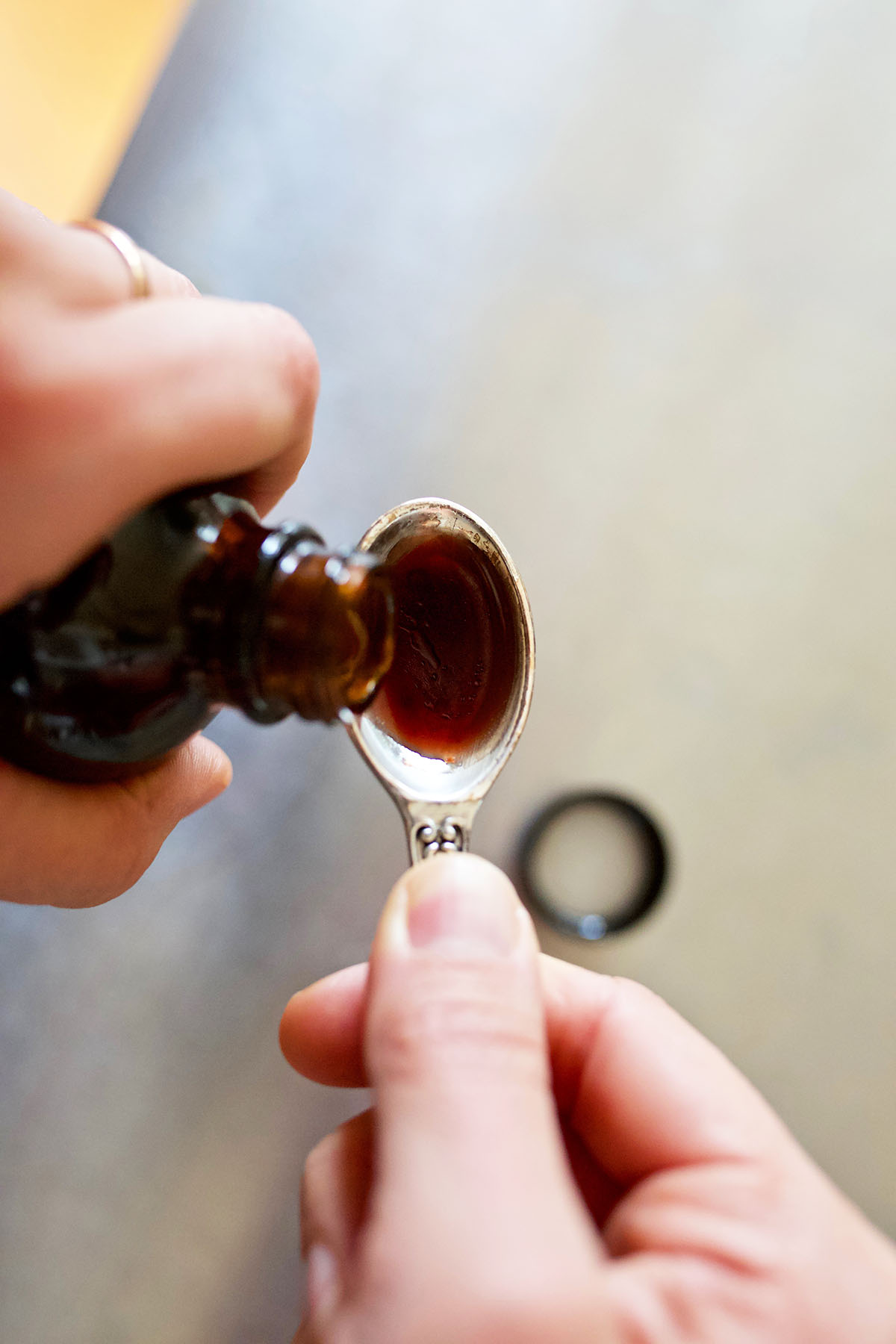 In Closing, 
As you give thought to the herbal actions you are looking for—and take stock of the herbs you have on hand—think about how to combine these herbs for respiratory support. When supporting colds, the flu, and other respiratory illnesses, one must constantly be aware of how things are changing. At one point in an illness one may need to really concentrate on thinning the mucus with demulcents while offering some expectorant support. At other times, one may find that more support is needed in another category. Knowing how to safely use herbs for lungs and respiratory support during these types of illnesses is key, while balancing both the actions and energetics of the herbs with the energetics of the person and the illness. This may seem a bit overwhelming, but listening to one's body, being aware of change, and responding in turn with a change in herbal protocols may be helpful. Be sure to consider herbs that fall into all three respiratory categories: demulcents, aromatics, and expectorants.
If you're feeling discouraged because you don't have these herbs for lungs and respiratory support on hand—or if you're unsure about your ability to safely pick and use coltsfoot for acute use—then know that many foods and spices can work similarly to the herbs mentioned here. Check out our upcoming ebook and posts on Pantry Herbalism: Antiviral Foods and Spices as they also focus on how some of these actions are achieved by common herbs and foods!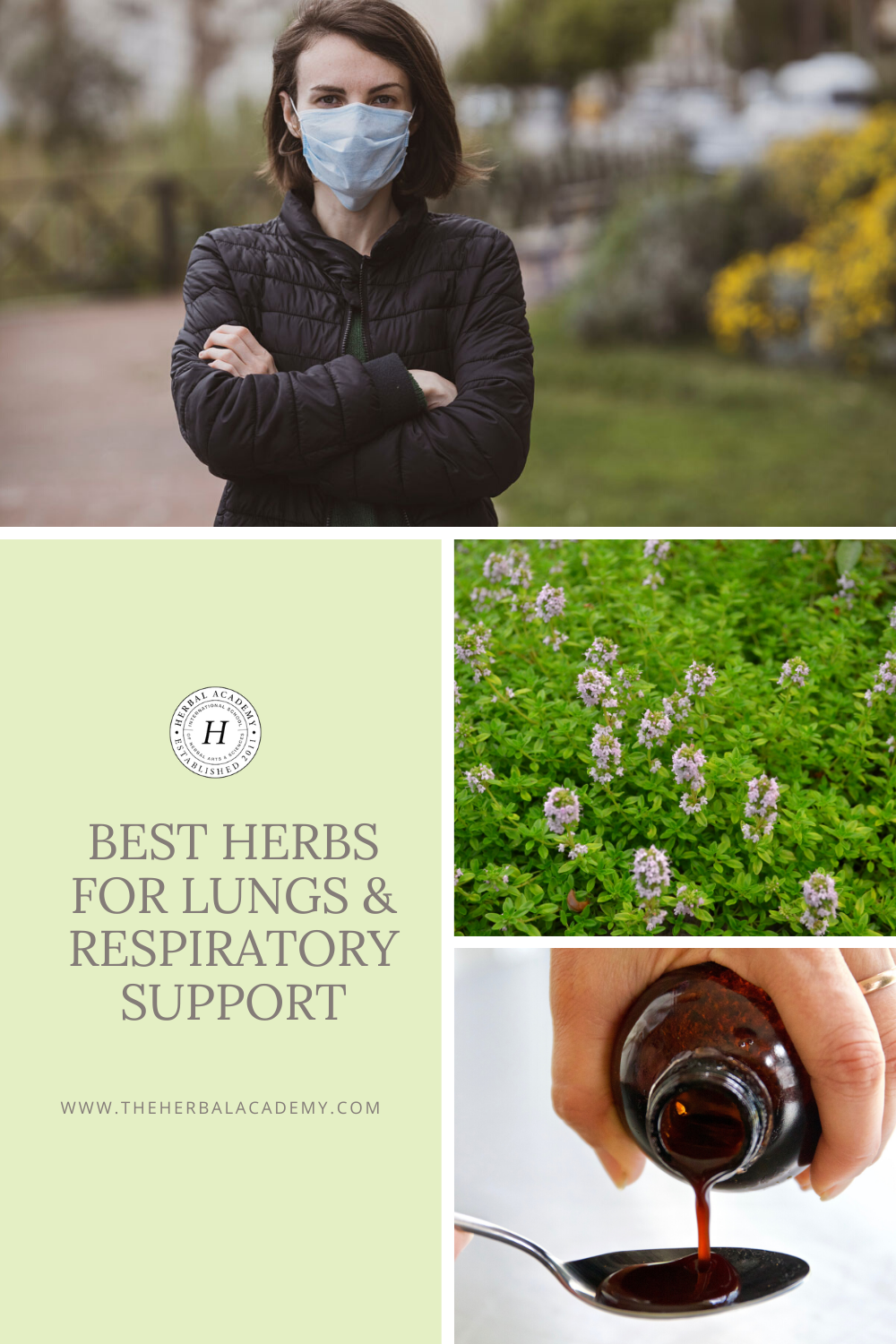 REFERENCES
American Botanical Council. (2016a). The Commission E Monographs: Marshmallow root. Retrieved from: http://cms.herbalgram.org/commissione/Monographs/Monograph0246.html
American Botanical Council. (2016b). The Commission E Monographs: Marshmallow leaf. Retrieved from: http://cms.herbalgram.org/commissione/Monographs/Monograph0245.html 
Cech, R. (2000). Making plant medicine. Williams, OR: Horizon Herbs.
Chevallier, A. (1996). The encyclopedia of medicinal plants. New York, NY: DK Publishing, Inc. 
Culpeper, N. (1653). Mallows and marshmallows. The Complete Herbal. Retrieved from http://www.complete-herbal.com/culpepper/mallows.htm
Edwards, G. (2000). Opening our wild hearts to the healing herbs. Woodstock, NY: Ash Tree Publishing.
Felter, H., & Lloyd, J. (1898). King's American dispensatory. Scanned version copyright 1999-2019, Henriette Kress. Retrieved from https://www.henriettes-herb.com/eclectic/kings/verbascum.html 
Hoffmann, D. (n.d.). Therapeutic herbalism [Course handout]. 
Hoffmann, D. (2003). Medical herbalism. Rochester, VT: Healing Arts Press.
Wood, M. (2004). The practice of traditional Western herbalism. Berkeley, CA: North Atlantic Books. 
Yardley, K. (2004). Herbs for digestive function. Retrieved from http://www.katolenyardley.com/Digestive%20Health.pdf