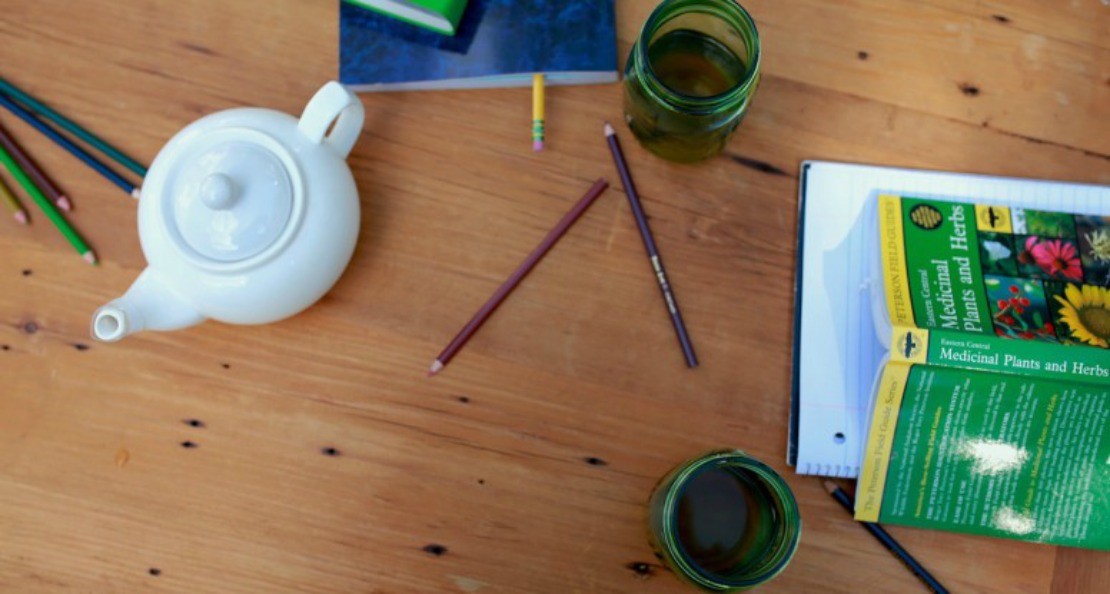 Herbal Support for Back to School
The hot, lazy days of summer are swiftly flowing by and many students are already getting ready to go back to school. As with any big transition, this time of year can bring forth challenges for students big and small. Herbal support may be useful in lending a helping hand during this exciting time and ease the transition. 
Chamomile, lemon balm, and rosemary are all wonderful, gentle herbs that can be used by both students of all ages to provide herbal support for going back to school. These herbs are nervines that support the nervous system during transition, and they can also benefit the whole body by supporting healthy digestion and providing a rich supply of vitamins, minerals, and antioxidants. As an added bonus, these three herbs can be useful staving off those beginning of the year sniffles.
Tips: For back-to-school recipes, download our FREE 11 Herbal Recipes for Memory and Focus ebook!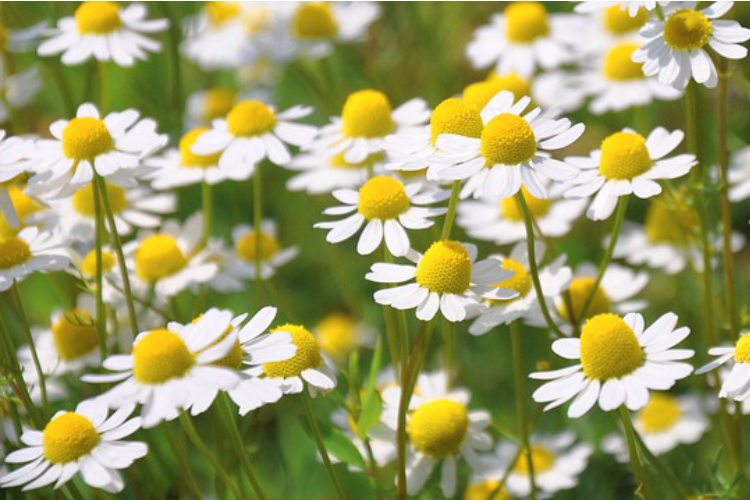 Chamomile (

Matricaria chamomilla

)
Nervous or stressed anticipating the new school year? Chamomile can provide lovely, herbal support to help ease away the tension. A well-beloved nervine, chamomile can gently nourish the nervous system, soothing away nervousness, irritability, and anxiety. It can be wonderful for settling a nervous stomach that is caused by emotional stress and strain, helping to ease stomach aches and distress with diarrhea, cramping, or constipation. Chamomile can also assist new students going back to school in getting a good night's sleep before the excitement of the big day. It is used to ease restless sleep and nightmares that sometimes accompany the anticipation of life changes such as the start of a new school year. At the end of the school day, chamomile is useful for winding down, relaxing, and letting go of tension.
How to use chamomile: Chamomile makes a lovely cup of tea. Steep 1 to 2 teaspoons of the dried flowers per cup of water for 3 to 8 minutes, strain and enjoy. Add honey if it is too bitter. You can also add chamomile tea to the bath for a relaxing soak. Want more ideas for using chamomile? Visit 23 Ways To Use Chamomile!
Cautions with chamomile: As a member of the Asteraceae family, chamomile may cause allergic reactions in individuals who are sensitive to ragweed.
Lemon balm (

Melissa officinalis

)
Overwrought and excited about going back to school? Find herbal support with lemon balm which can help provide a sense of calm. As a lovely, happy herb, lemon balm is used to help to lift the mood and dispel sadness while calming nervous stress and excitement. It is great for grouchy children (and adults) who are so overtired and excited that they can't settle down. Like chamomile, lemon balm is wonderful for easing a nervous stomach and easing insomnia. Lemon balm may also help with studying, too. Herbalist Anne McIntyre explains that lemon balm refreshes an exhausted mind improving memory and the ability to concentrate (McIntyre, 1996, pp. 159). Lemon balm is a truly wonderful herb can that be useful for families and it makes a useful antiviral that can help to ward off colds and hasten healing.
How to use lemon balm: Lemon balm has a delicious lemony flavor. Use the fresh leaves by the handful in salads and smoothies. Make a calming cup of lemon balm tea by combining 2 teaspoons of the dried leaf with 1 cup of water and let steep for 10 minutes. Strain and enjoy! The leaves can also be made into a tasty vinegar to use in cooking or lemon balm can be enjoyed as a tincture.
Cautions with lemon balm: Lemon balm is generally considered very safe yet it may cause problems for people with hypothyroidism.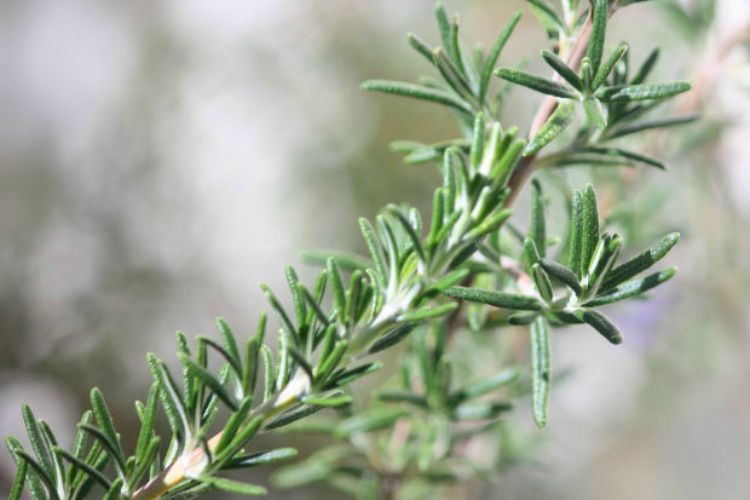 Rosemary (

Rosmarinus officinalis

)    
When overwhelmed and mentally tired during those first few days back to school, rosemary may help bring relief! As a mild rejuvenating nervine, rosemary is often used to gently stimulate and refresh the mind which makes it wonderful for providing herbal support for students going back to school. Herbalist and aromatherapist Stephanie Tourles explains that rosemary boosts creativity, confidence, and mental energy (Tourles, 2013), while herbalist Brigitte Mars tells us that rosemary "stimulates the pineal gland and improves energy levels" (Mars, n.d.). Rosemary is used to relieve mental exhaustion, alleviate headaches, and stimulate digestion. Sipping a cup of warm rosemary tea at the end of a long day of school before getting to the business of homework can help to wake up a tired mind and ease away headaches from mental strain.
A traditional emblem of remembrance, rosemary was worn by Greek scholars to increase memory. Recent research supports what traditional use has long told us, the scent of rosemary does help us remember better. A study done in 2003 showed that inhalation of rosemary essential oil improved memory quality (Moss, 2003). Another study found that exposure to rosemary essential oil increased the speed at which math problems were completed while reducing anxiety and increasing alertness (Diego et. al, 1998).
How to use rosemary: Place a drop or two of rosemary essential oil on a hairbrush and brush the essential oil into hair before school and study sessions to increase memory and alertness. Bonus? Rosemary is used to stimulate hair growth! Add a few drops of the essential oil to bath salts and shower gels. Use 1 to 2 teaspoons of dried rosemary leaf per cup of water to make a delightful, refreshing tea!
Cautions with rosemary: Do not use rosemary during pregnancy because it is an emmenagogue and can stimulate the uterus. The essential oil should be avoided for children under 6. Please refer to our safety guide for using essential oils with children for more information.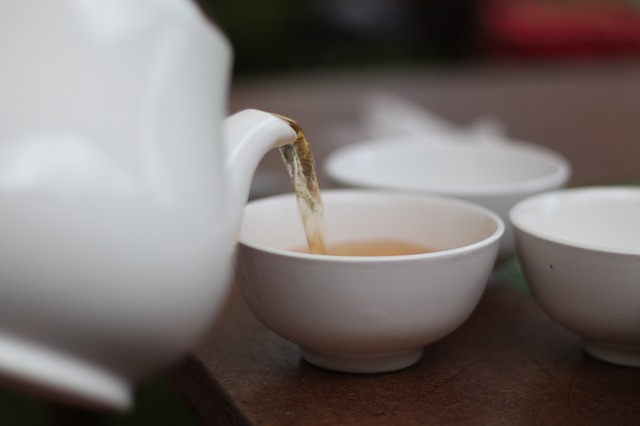 Join us to start your herbal education and you can go back to school with us! We offer wonderful Introductory and Intermediate courses for your herbal studies plus this Fall our new Advanced course will be available. Learn more about how to begin your herbalist training here.
REFERENCES
Diego, M.A., Jones, N.A., Field, T., Hernandez-Reif, M., Schanberg, S., Kuhn, C., McAdam, V., Galamaga, R., Galamaga, M., (1998). Aromatherapy positively affects mood, EEG patterns of alertness and math computations. International Journal Of Neuroscience.(3-4) pp. 217-24.
Mars, Brigitte. (n.d.). Herbs And Foods To Improve Brain Function. Retrieved on 8/10/15 at http://brigittemars.com/articles/herbal-natural-remedies/herbs-and-foods-to-improve-brain-function/
McIntyre, Anne. (1996). Flower Power. New York: Henry Holt & Company.
Moss, M., Cook, J., Wesnes, K., Duckett, P., (2003). Aromas of rosemary and lavender essential oils differentially affect cognition and mood in healthy adults. International Journal Of Neuroscience.(113) pp. 15-38.
Tourles, Stephanie. (2013). Rosemary – The Herb of Remembrance. Retrieved on 8/10/15 at http://www.motherearthnews.com/natural-health/rosemary-the-herb-of-remembrancezb0z1308zacai.aspx