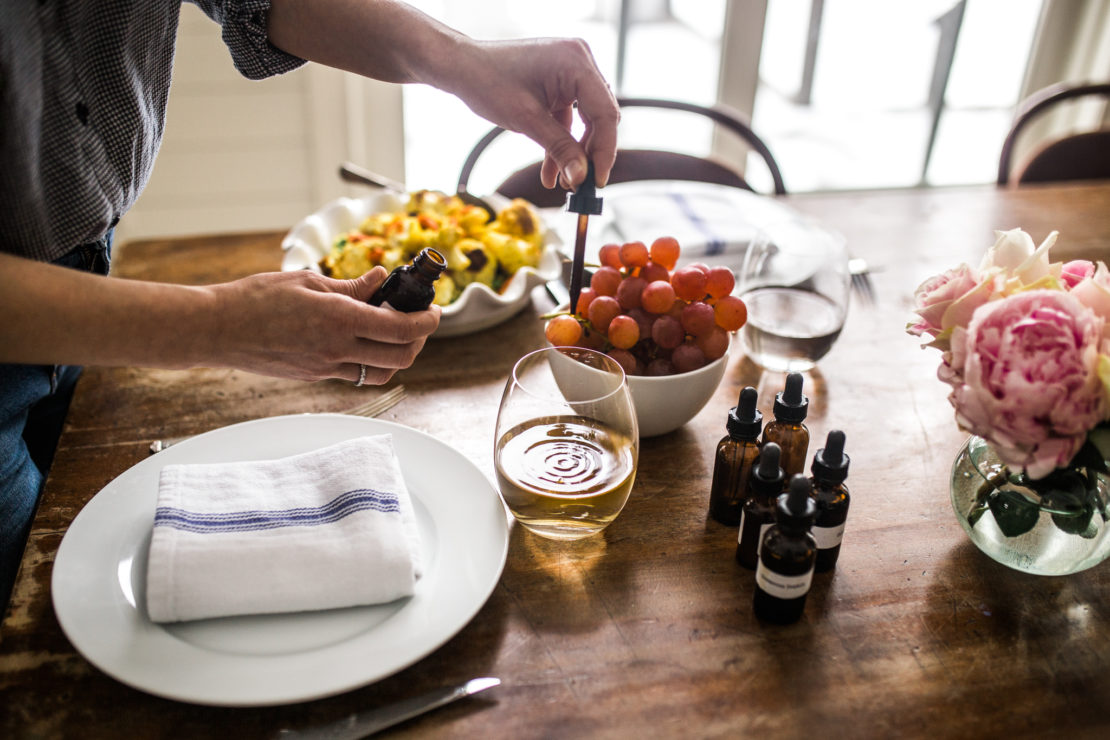 6 Tips For Creating An Herbal Routine
Whether from the standpoint of client or practitioner, you may have experienced the phenomenon that knowing what to do is only half the battle; getting support on how to do it is the other half. It is easy enough to learn about herbalism from a book, and often times we even know what we should be doing in order to improve our health and well-being. The true challenge is actually doing it. 
Altering your daily habits and making lifestyle changes isn't easy. As an Ayurvedic practitioner, this is one of the main reasons why people come into my office. They may have a sense of what to do, they just can't seem to make the changes on their own. 
This article will offer tips on creating an herbal routine so that you can integrate herbal supports and other wellness practices into your daily life with greater ease—creating a seamless, natural flow to your self-care routine.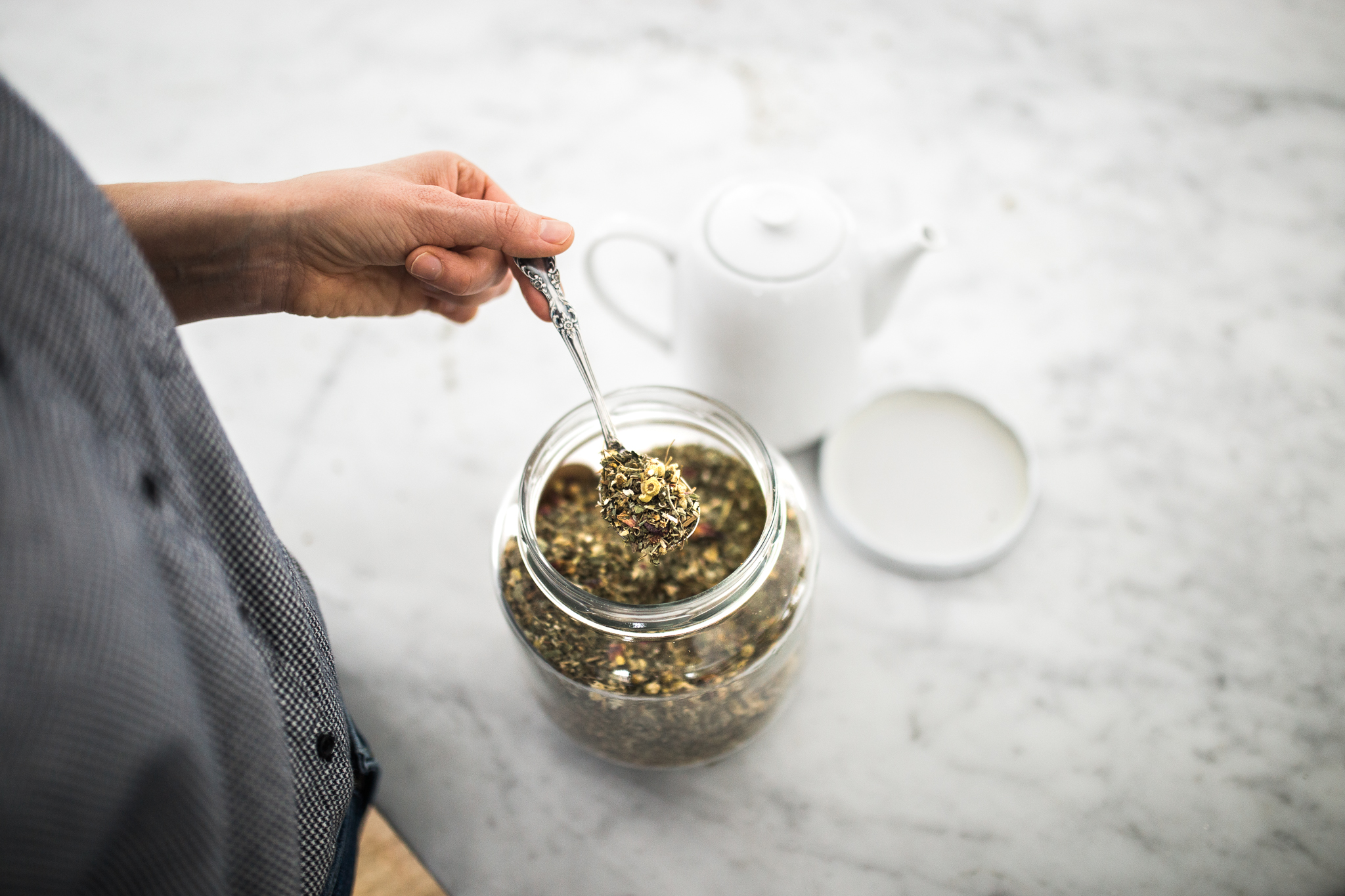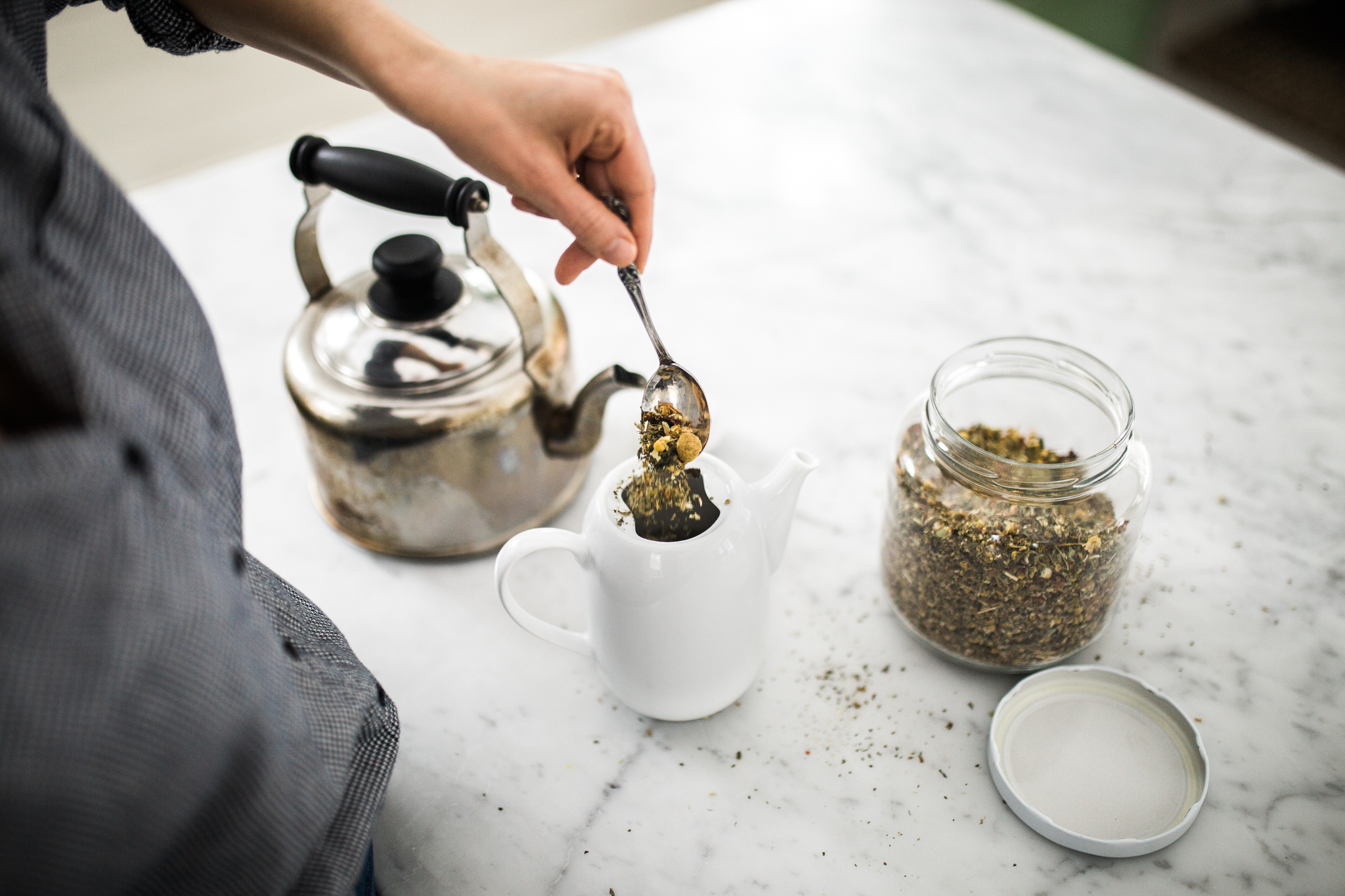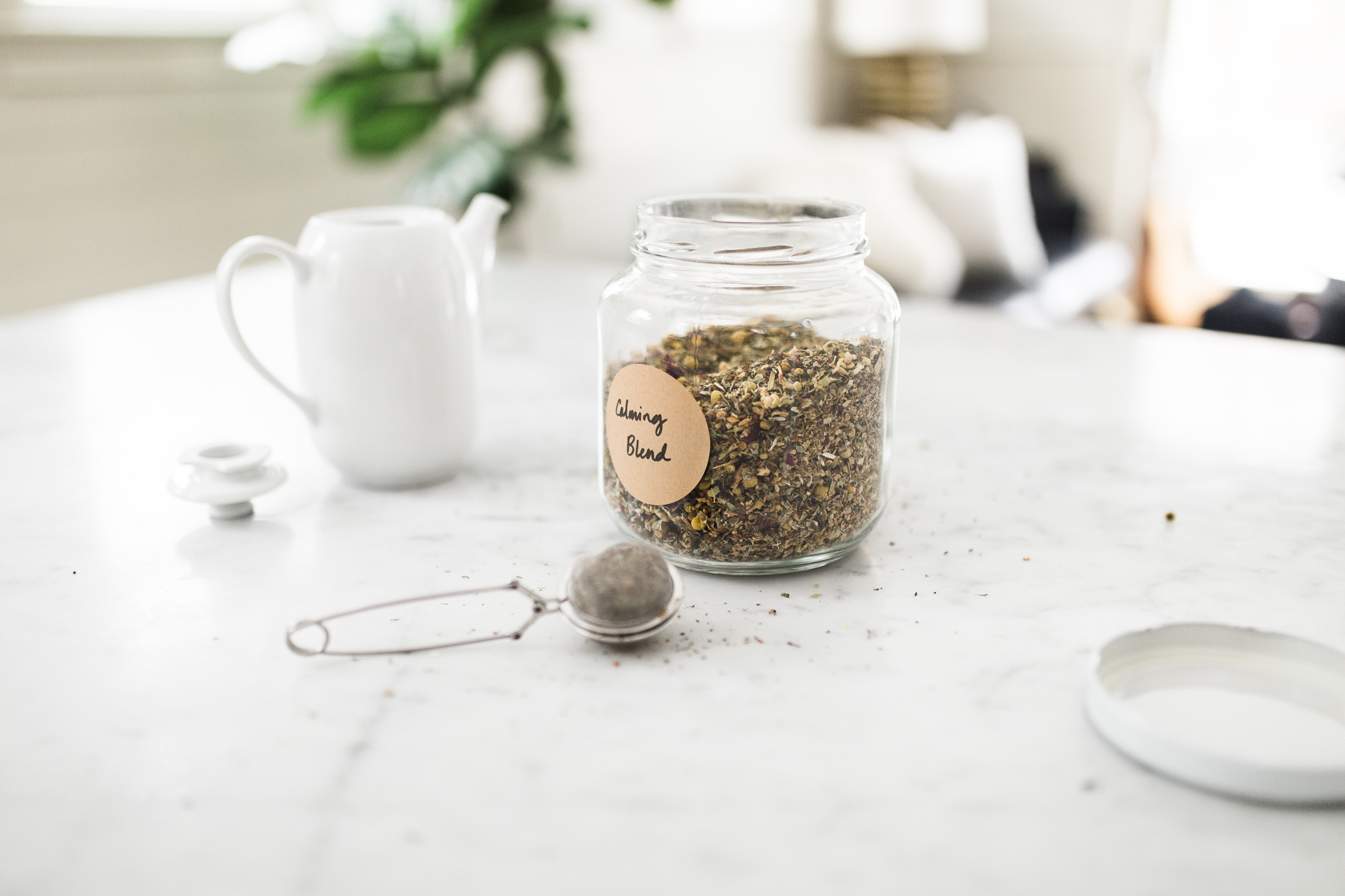 Know Thyself
Being realistic about your own tendencies and having an understanding of what does and doesn't work for you is one of the keys to creating a successful herbal routine. For instance, if you can't stand swallowing capsules, then perhaps an herbal tea or tincture would be a better preparation to choose. On the other hand, if the taste of certain herbs makes your stomach turn or mouth turn to chalk, then capsules may be the best choice for you. 
These choices may also vary depending on the herb or formula you are taking. For example, some folks can't stand bitter-tasting herbs and others detest the flavor of fennel (Foeniculum vulgare) and licorice (Glycyrrhiza glabra). These folks may choose to substitute these herbs if a formula calls for them. Another example could be that you are fine with the starchy taste of powdered ashwagandha (Withania somnifera), but powdered triphala on your tongue makes your mouth pucker. In this case, you might choose ashwagandha as a powder and triphala as a capsule. 
As a practitioner, I like to obtain this type of valuable information from clients during the intake process, as it increases client compliance. As a client, sharing these useful tidbits about your preferences and aversions will also help guide your practitioner in creating a sustainable herbal routine for you. 
Setting Reminders
Once you and your herbalist or health practitioner have determined the best herbal supports for you, the next task is creating consistency so that you give your herbal allies a chance to do their work. Of course, some herbs are only intended for very short-term use. For instance, in the case of acute indigestion, taking a digestive support formula such as hingwashtak churna (a classical Ayurvedic formula) once or twice could be all you need. However, as is often the case, herbalism is not a quick fix—it is more about being consistent over a determined period of time. This is where skill in creating an herbal routine comes in. If forgetting to take your herbs gets in the way, here are a few memory tips for establishing a regular herbal routine.  
Sticky Notes
It may be old technology, but for some of us, sticky notes never lose their charm. A strategically placed sticky note reminder can be very effective to remind us about our herbal routine. 
In thinking about where to place a sticky note for optimum visibility, consider where you keep your herbs, when you need to take them, and then decide on a spot that your eyes won't miss. Some common places are the fridge door, your bathroom mirror, or perhaps a light switch. The only obstacle here is that your eyes and brain may become accustomed to seeing that note over time and you might end up getting so desensitized to it that you ignore your well-placed reminder. Hopefully, you can get in the groove of your herbal routine before that happens. Otherwise, you may need to change the color, message, or placement of the note. If that fails, consider trying one of these other reminder tactics. 
Set an Alert
Setting an alert on your phone is a no-brainer. Many of us are accustomed to using calendar alerts and other alarms. The main trick here is to be sure to set the alert for a time when you will realistically take your herbs. If you are hitting the snooze button, the reminder won't do you much good. For instance, don't set an alert for the middle of a busy workday or the time when you are typically picking your kids up from school. This may seem obvious, but attention to detail can make all the difference when establishing an herbal routine. Consistency is key! 
If your herbalist suggested you take an herbal formula 1 hour before bed, then set your alert for that exact time and make it repeat every day. Early mornings also tend to be a good time for creating a regular herbal routine because this is often a quieter time before the various demands and distractions of the day ramp up. Establishing good self-care routines in the morning is also a great way to set the tone for your day. 
Memory By Association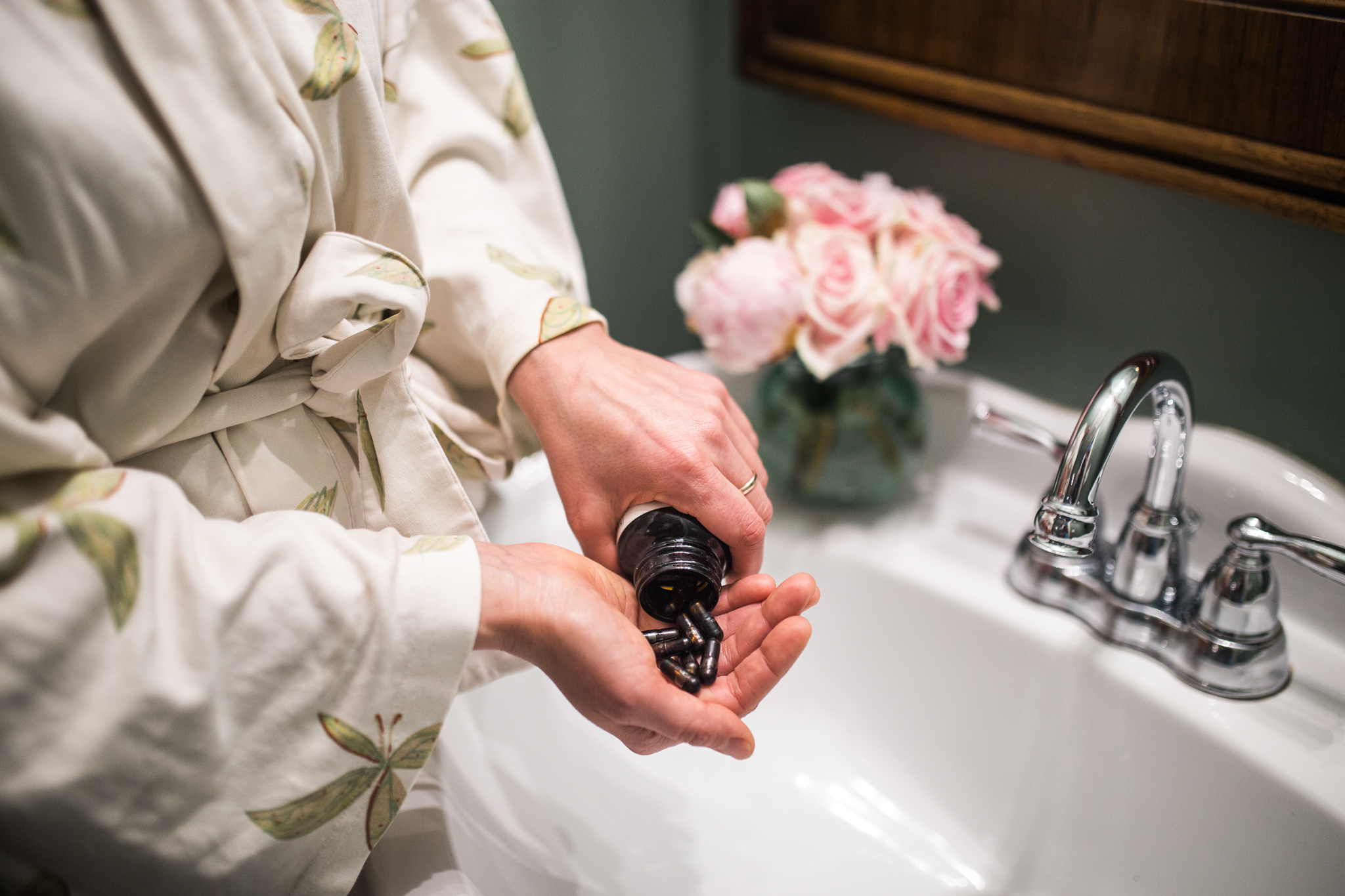 Creating an association is a useful cognitive trick, as well as a great tip for creating an herbal routine. We tend to be more likely to remember something if we can link it to something else that we know or already do. For instance, if you feed your cat at 7 am every morning, you could also make this the time you prepare an herbal tea or other herbal preparation. Even an internal mantra, such as "I care for my cat and I care for myself" can help you remember. Or, if you take a hot bath every night, consider taking your herbal supports just before or after the bath (which is particularly helpful if you are taking nervines or sleep-support herbs). 
Knowing whether or not you should take your herbs with food is also important. If your herbalist has suggested a digestive formula to take before meals three times per day, then make the herbs a part of your meal routine. This is where strategic placement can be helpful. For instance, put your bitters out on your dining table for an easy visual reminder. If you eat meals in your workplace or away from home, then consider creating ease with an on-the-go herbal routine. I have seen clients purchase an extra order of herbs just to keep at work. With that said, it is important to be realistic about what will work for you and what you will have access to away from home. Creating time-consuming decoctions in the workplace is probably not realistic. However, tinctures or capsules make for ease and convenience. 
Understand What Gets in the Way
Lastly, if you have challenges establishing an herbal routine, it is meaningful to look honestly at what gets in the way. As a practitioner, it is vital to remain free of judgment when looking at and listening to client challenges. The same is true for ourselves. I often hear clients express shame over not being able to make changes as quickly or consistently as they would like. However, we all have obstacles to overcome and changing our daily habits is no small feat. Looking at our challenges with an honest and open mind can help us see the way forward. For instance, if the real roadblock to establishing an herbal or self-care routine is an issue with priorities, then examining your beliefs that inform your priorities is essential. The obstacle may be a bit different from one person to the next, but if you are running into the same pitfall, again and again, it may be worth pausing and considering the real underlying issue.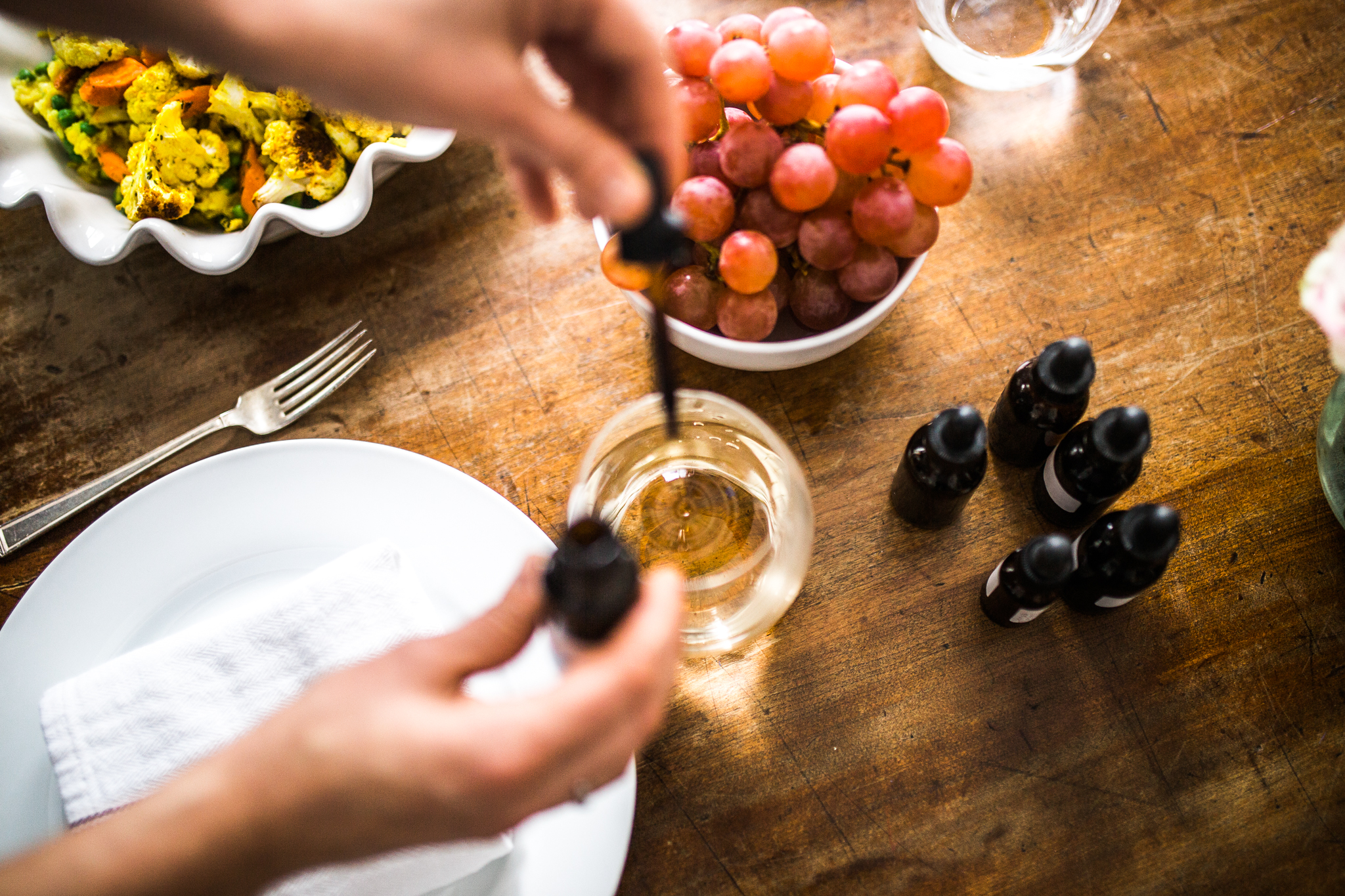 Consistency In Creating An Herbal Routine
Consistency and taking measurable, realistic steps is one of the secrets to attaining any goal. If your goal is to create a supportive herbal routine and to move toward a state of greater wellness, then it is helpful to consider what works for you and what gets in the way. Knowing yourself and your habits and working with your strengths and preferences will go a long way toward establishing any type of self-care routine. If you need a memory boost to get going with your herbal routine, consider tips such as sticky notes, setting alerts, and memory by association. Also, get clear with your practitioner on instructions for taking herbal supports: time of day, with or without food, how much, and for what length of time. Having a game plan and feeling confident about exactly what to take, when, and for how long will increase your confidence as well as your likelihood of success. 
Time spent considering all the steps required in adopting a new herbal routine will pay off in the long run with increased odds of success and greater confidence in your ability to establish new and healthful routines.