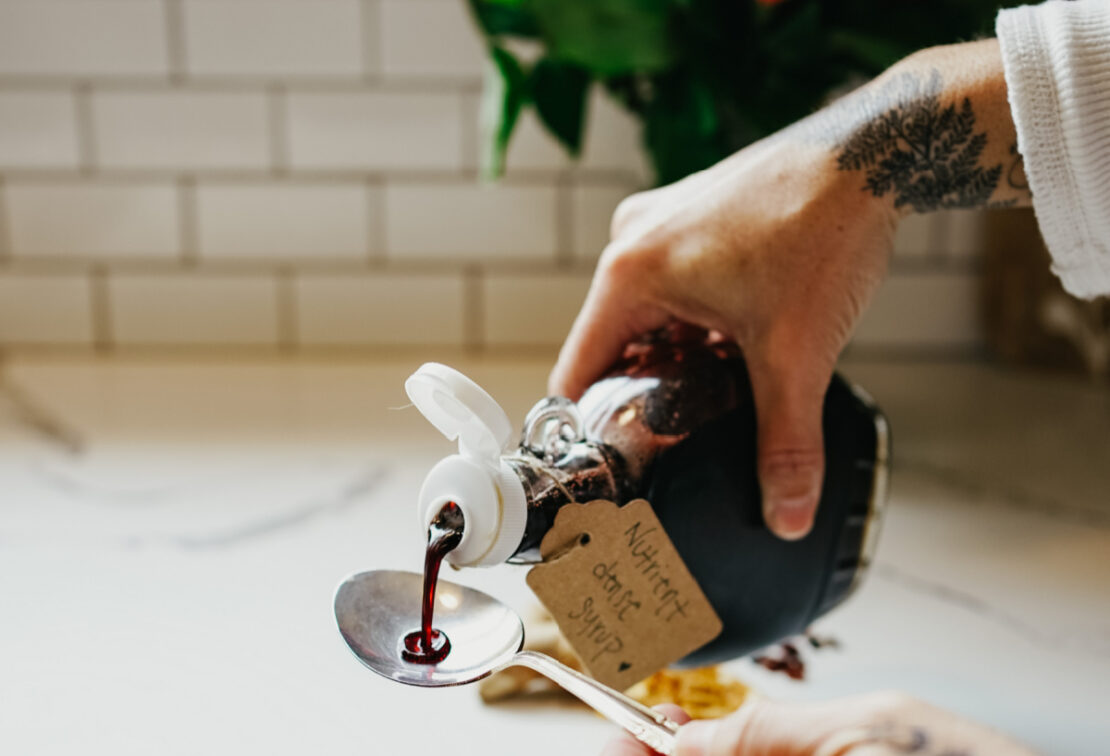 DIY Nutrient-Dense Syrup as an Herbal Health Tonic
If I had to pick just one category of herbs to use for the rest of my life, I would without a doubt choose the nutritive herbs. Since good nutrition is the basis of health and wellbeing, this category of herbal allies is the one I use most frequently and liberally in my herbal repertoire. Nutritive herbs can be used individually or combined to create a delightful health tonic, like the one we'll look at a little later in this article.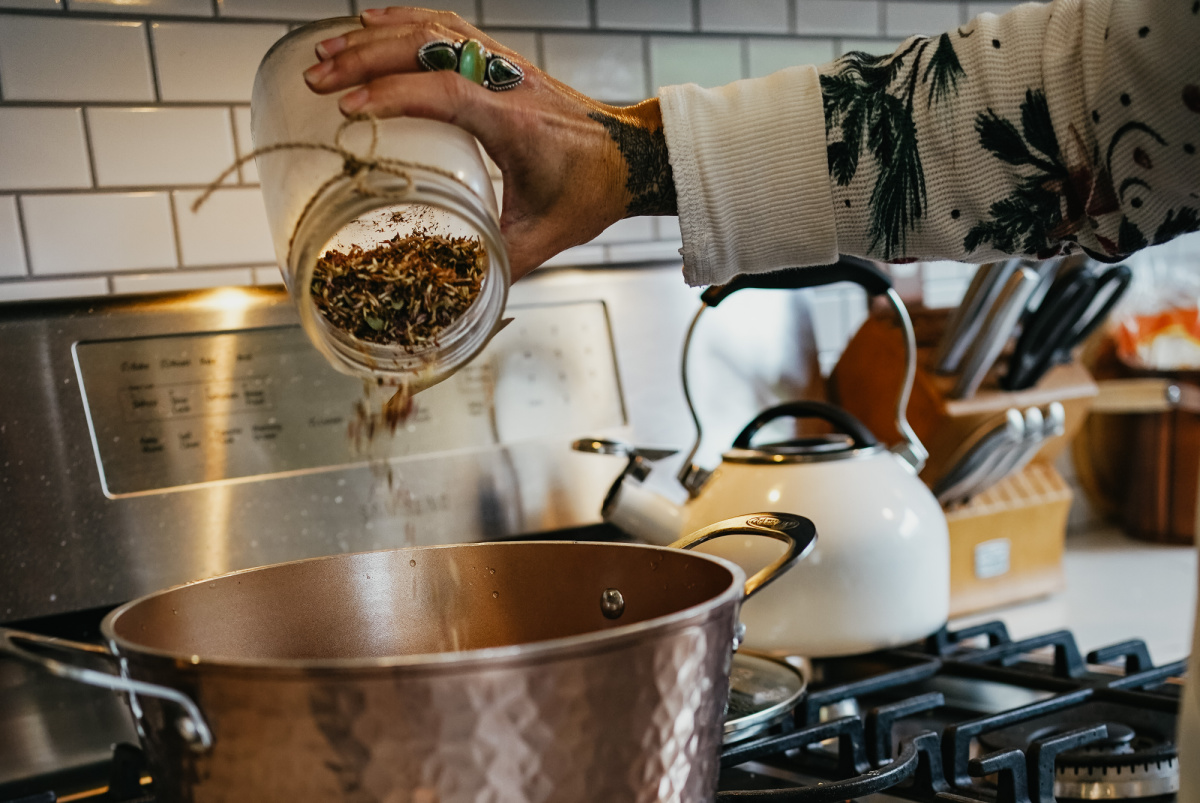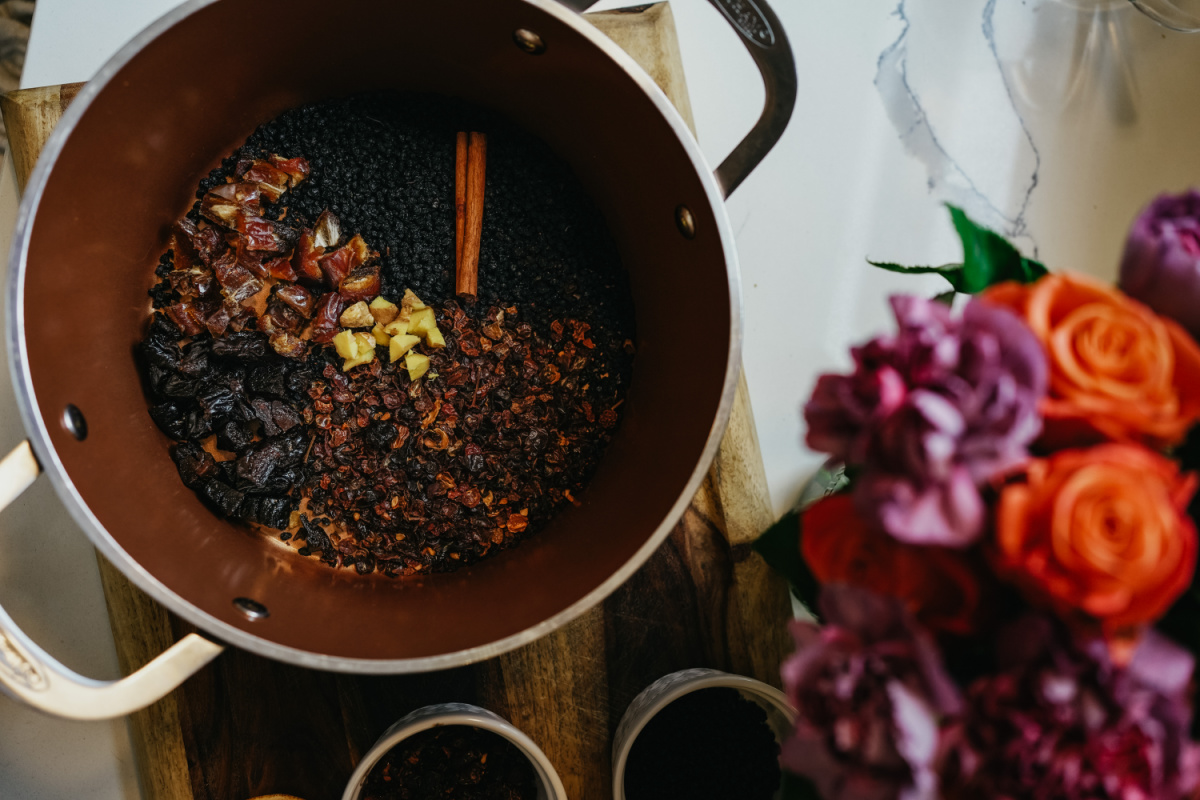 What Are Nutritive Herbs?
Some herbs are called upon for a very specific purpose, such as carminatives which are used for soothing digestive complaints, or nervines which can be used to support relaxation on a regular basis or during acute times of stress. Some herbs are taken for only a short time, such as a febrifuge for assisting the fighting of fever. Other herbs, like nutritive herbs, can be used by just about anyone, at just about any time, for overall nourishment and systemic support.
Because nutrition is the foundation of health, there's not a single ailment we face that couldn't be improved by better nourishing our bodies. Most nutritive herbs are generally safe for use by people of all ages from kiddos to older adults. Nutritive herbs can be used short-term to boost nutrition while we are experiencing health concerns that may be taxing our bodies more than usual. They can also be taken long-term as a health tonic in the form of a homemade nutritional supplement. 
Nutritive herbs are herbs that lend us a hand nutritionally through their vitamin and mineral content. Rosehips (Rosa canina) contain vitamins C, A, B1, B2, B3, and K. Elderberries (Sambucus nigra) contain both vitamins A and C (Chevallier, 2000). Red clover (Trifolium pratense) contains calcium, chromium, magnesium, phosphorus, and potassium (Mount Sinai, n.d.). These are just a few examples from a wide and varied class of herbs well worth exploration.
One of the only things to keep in mind when using nutritive herbs is that having a balanced digestive function is key to reaping the most benefit from taking them. Compromised digestion can mean that you are not able to fully assimilate the wonderful minerals and vitamins so abundant in herbal nutritives, and digestive support alongside or before nutritive use is sometimes appropriate.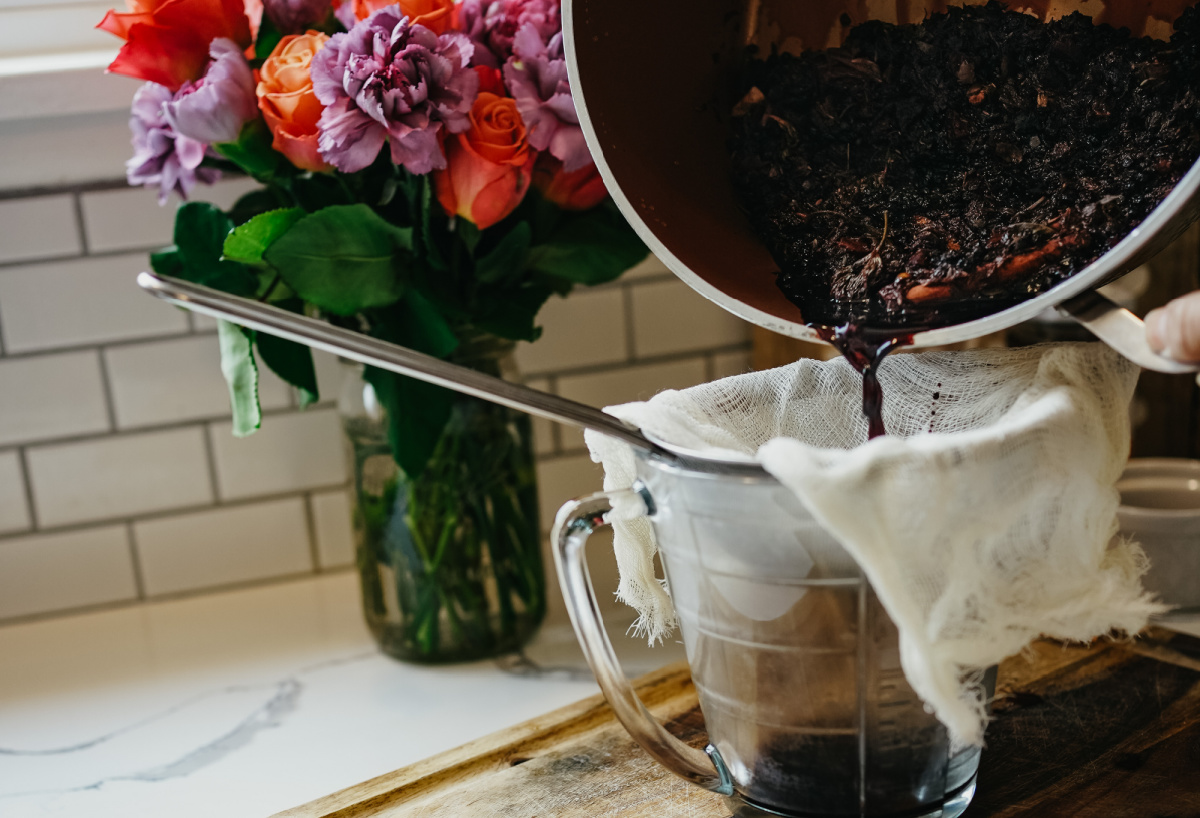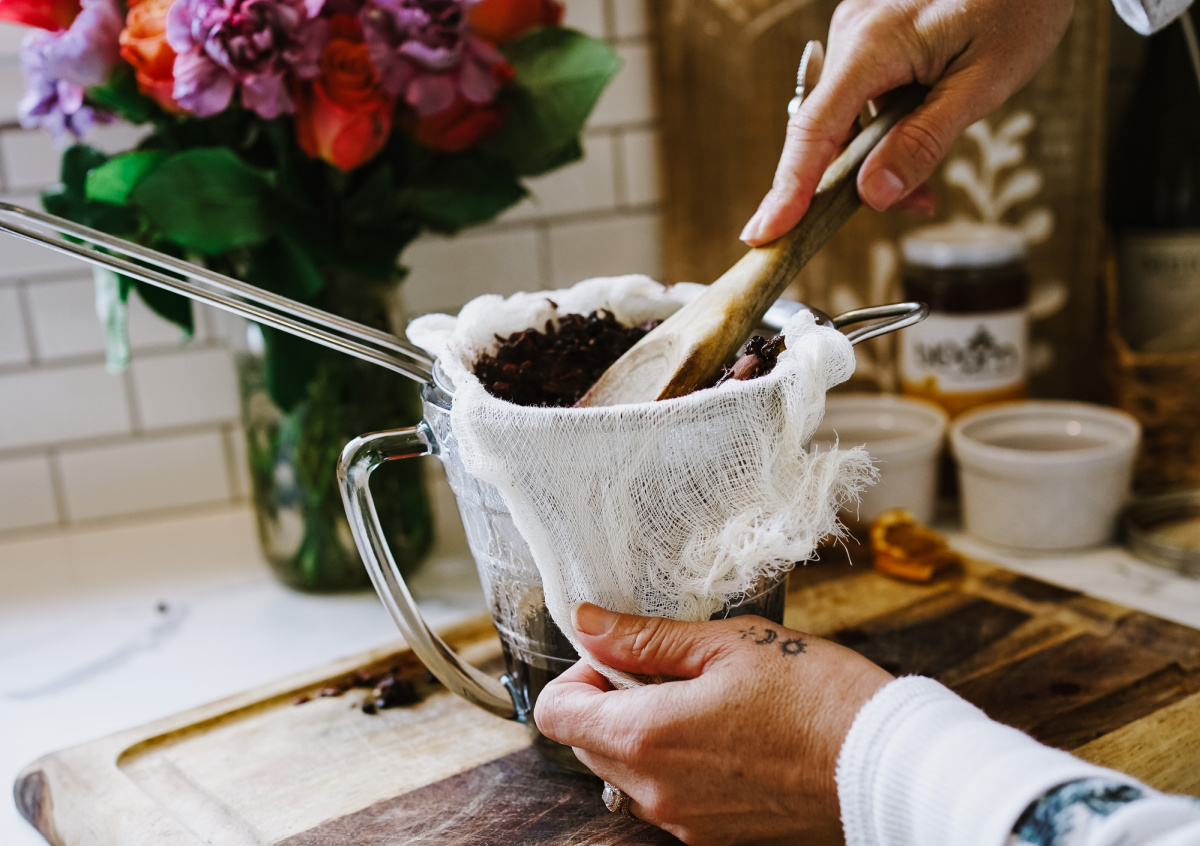 How To Use Nutritive Herbs
The desirable qualities of nutritive herbs are easily extracted by maceration in water, either through infusion or decoction of the plant parts. I prefer brewed herbs to herbs in powdered form. Extraction in water allows me to keep the plant material much closer to the whole form up until I'm ready to put it in action. While some nutritive herbs are available powdered, and in capsules or drink mixes, powdering herbs increases the surface area, which allows for greater oxidation and loss of the good stuff. 
I love brewing tea at home, and delight in the ritual of it. However, even for me, life can get too busy for a daily brew. Nutritive herbs lend themselves so well to water extraction, they also transform quite easily and delightfully into syrups.
The addition of sugar acts as a preservative, helping your brew to last longer. A one-to-one sugar and water solution can last up to a month in the fridge. Sugar also acts as a couragent, which can serve to increase compliance with daily dosage. Turning an aqueous extract into a syrup is like turning a nutritional supplement into a gummy. 
You can use any nutritive herb individually, but there are some advantages to using them in combination. Since some nutritive herbs are high in vitamins and others are higher in minerals, we can enjoy a wider range of nutritional benefits by combining them. Another good reason to play with mixing and matching these herbal allies is the many delicious flavor combinations you can create like the deep luscious fruity flavors in the recipe below.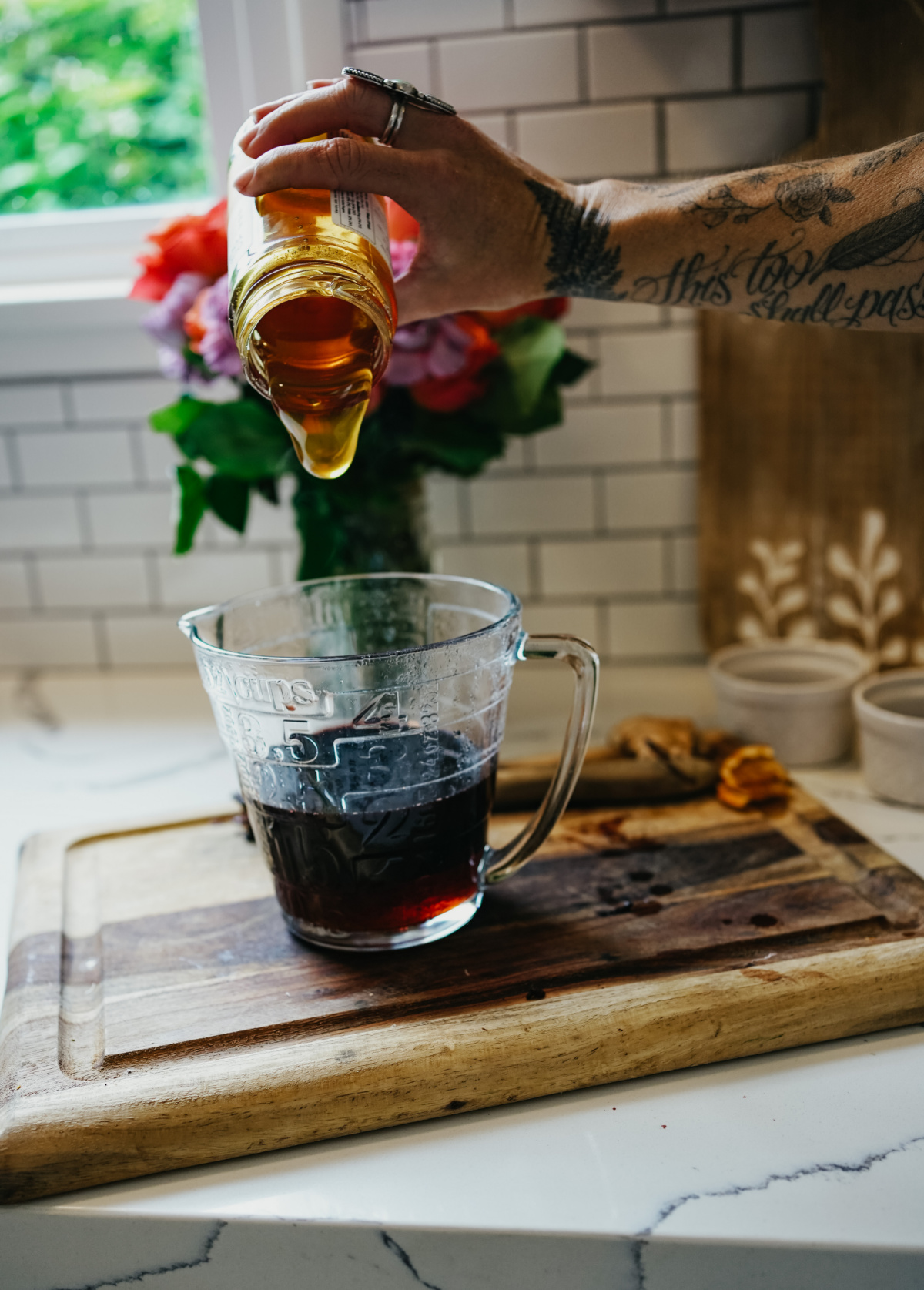 Nutrient-Dense Syrup Recipe
Ingredients
1-quart water
½ cup dried whole elderberries (Sambucus nigra or S. canadensis)
½ cup dried rosehips (Rosa spp.)
¼ cup dried Medjool dates
¼ cup dried prunes
1 tablespoon dried ginger (Zingiber officinale) rhizome
1 cinnamon (Cassia cinnamomum) stick
1 tablespoon dried orange (Citrus sinensis) rind
2 cups red clover (Trifolium pratense) flower
2 cups honey or sugar
Directions
Chop and measure dried dates and prunes. Then add both to your pot.

Measure rosehips, elderberries, and dried ginger. Add them to the pot with the prunes and dates, along with one cinnamon stick.

Measure 3 cups of water into the pot, cover, and place on a burner over low heat.

Allow the pot to come to a simmer slowly. Simmer for half an hour.

Once the dried fruits and ginger and cinnamon have been simmering for an hour, remove from heat.

To the hot contents of the pot, add the red clover and orange rind.

Cover and allow to steep for another 20 minutes.

Using a fine-mesh strainer, filter the liquid from the plant material, into a heat-safe quart-sized glass jar. The filtered decoction should be approximately 2 cups. If you end up with more, just pour off any excess into a teacup and enjoy.

Rinse out your pot, add the contents of the jar back to the pot, and place over low heat. 

Measure out two cups of honey or sugar, add them to the pot, and stir gently until the sweetener is fully dissolved. 

Once the sweetener has been fully incorporated into the liquid, turn off the heat, and allow time for cooling before you transfer the syrup back into the jar for keeping.

Label your jar with the date of creation and the contents of the syrup.
To Use: 
Keep your health tonic syrup in the fridge. A one-to-one sugar ratio, like the one created in this recipe, should keep for about a month refrigerated. You can play with the sugar-to-decoction ratio if you would like your syrup to be less sweet, but decreasing the amount of sugar in the syrup can affect the shelf life. Take your nutrient-dense health tonic by the tablespoon up to 3x/day to enjoy the benefits of these nutritive allies.
You will be able to tell if your syrup has started to spoil if you notice a sour or wine-like smell when you open the jar. Pressure can also build up if fermentation begins, which would cause a pop or hiss when the cap is removed from the jar.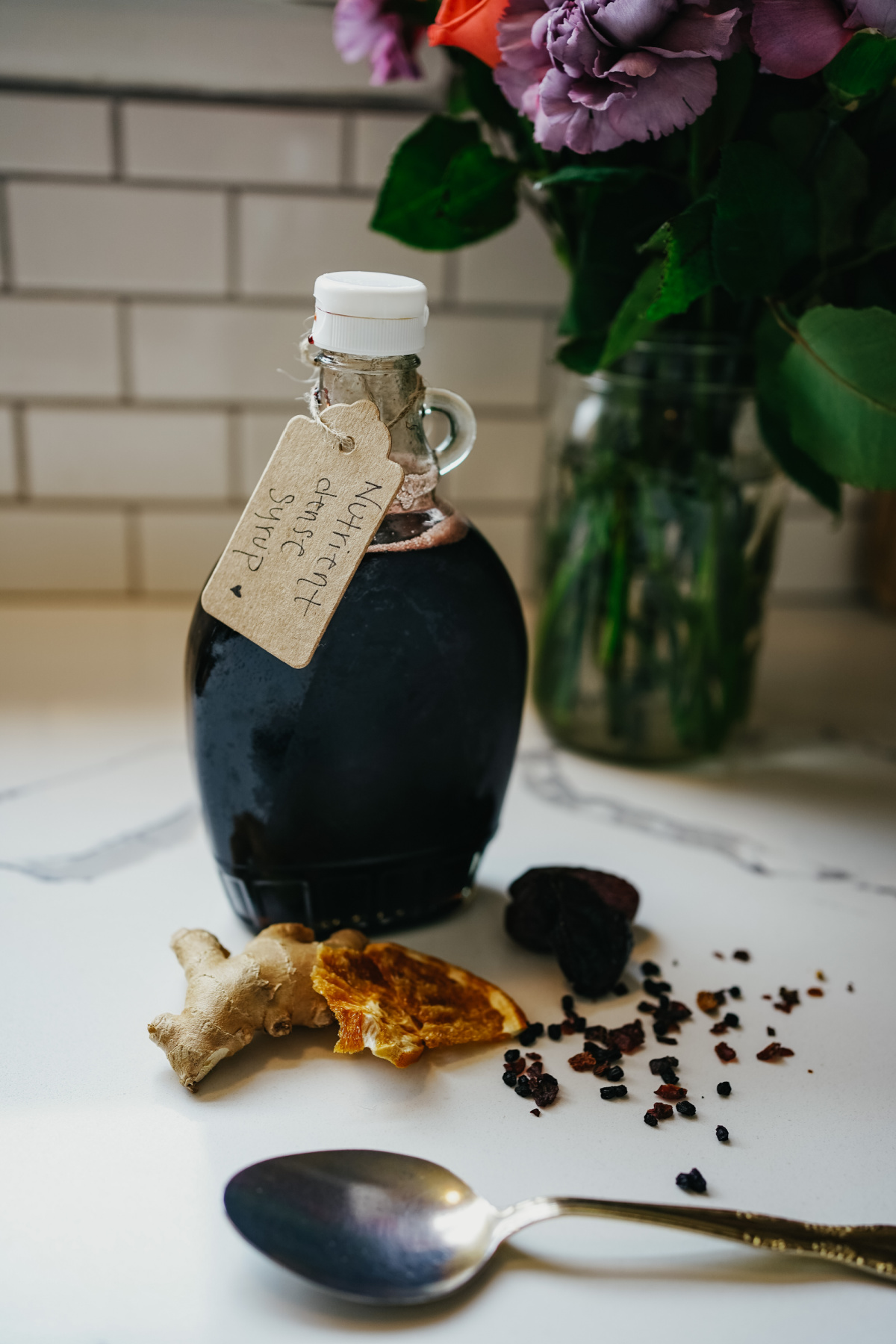 The Finished Product
The flavor of this syrup will be deep and rich with fruity goodness. The ginger and cinnamon are subtle enough so that the finished product isn't too spicy for little ones. Instead, the addition of these spices serves to round out the fruity flavors. So this is great for the whole family.
The dried prunes and dates in this recipe add depth to the flavor, a little sweetness, and an additional nutritional boost. Prunes are high in vitamins A and C, as well as folate, calcium, magnesium, and potassium (Mateljan, 2007). Dates contain potassium, magnesium, calcium, and vitamin B6 (United States Department of Agriculture, 2019). Orange rinds add a tart and bitter note, which helps to round out the fruit flavors of the syrup, and brings their own vitamin C to the mix. 
In Closing,
Nutritive herbs are like the friend you don't need to entertain, perfectly content with coming over to sit while you fold laundry, or clean the kitchen. You don't have to have anything exciting going on for them to be there for you. While each nutritive herb has the ability to offer us support, a delicious and nutritious health tonic can be made by combining them. Plentiful and gentle, this is a category of herbs that are well worth getting to know.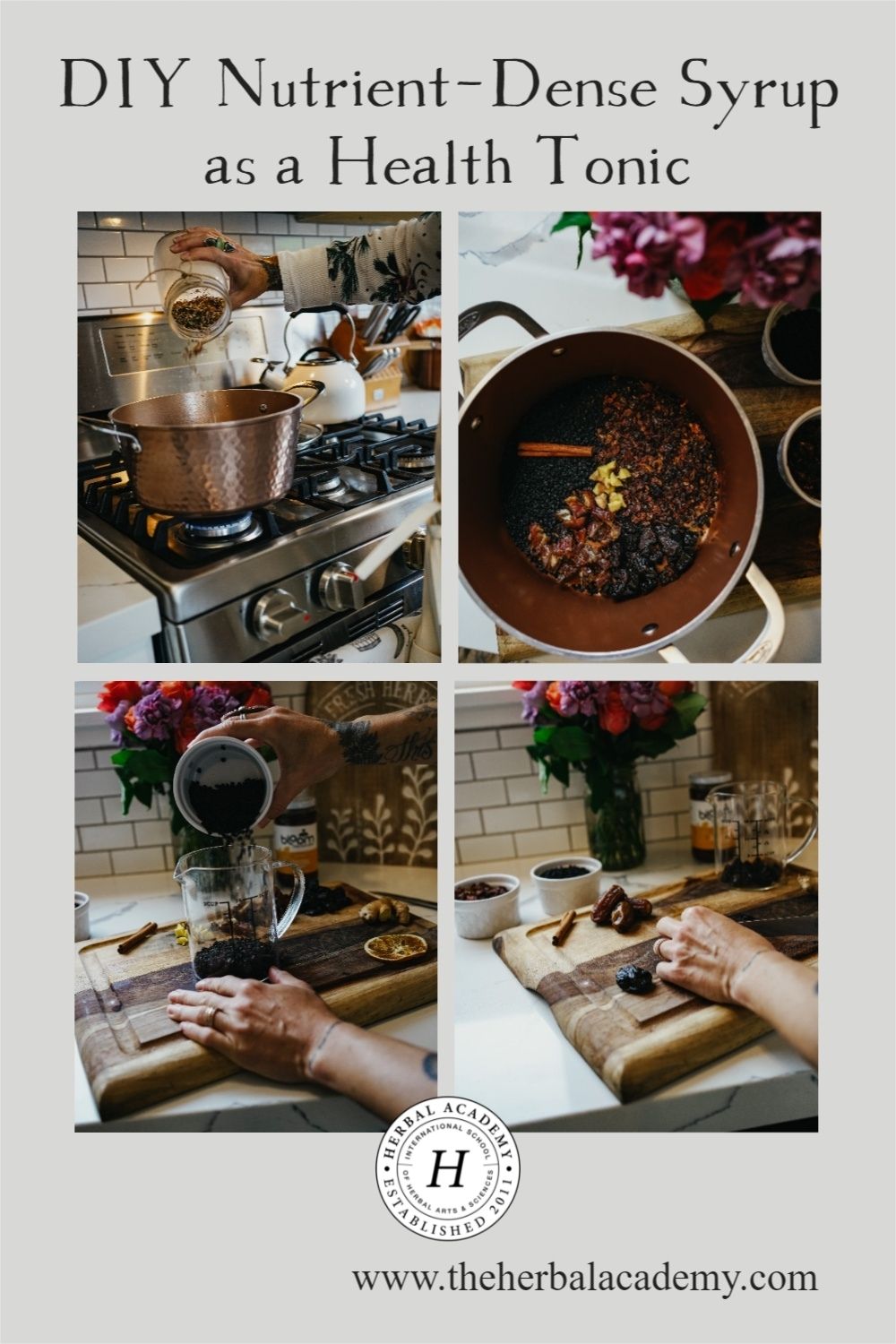 REFERENCES
Chevallier, A. (2000). Encyclopedia of herbal medicine: The definitive reference to 550 herbs and remedies for common ailments. New York, NY: Dorling Kindersley.
Mateljan, G. (2007). The world's healthiest foods: Essential guide for the healthiest way of eating. Seattle, WA: George Mateljan Foundation.
Mount Sinai. (n.d.). Red clover [Health Library]. Retrieved from https://www.mountsinai.org/health-library/herb/red-clover
United States Department of Agriculture (USDA). (2019). Dates, medjool [Database]. Retrieved from https://fdc.nal.usda.gov/fdc-app.html#/food-details/168191/nutrients