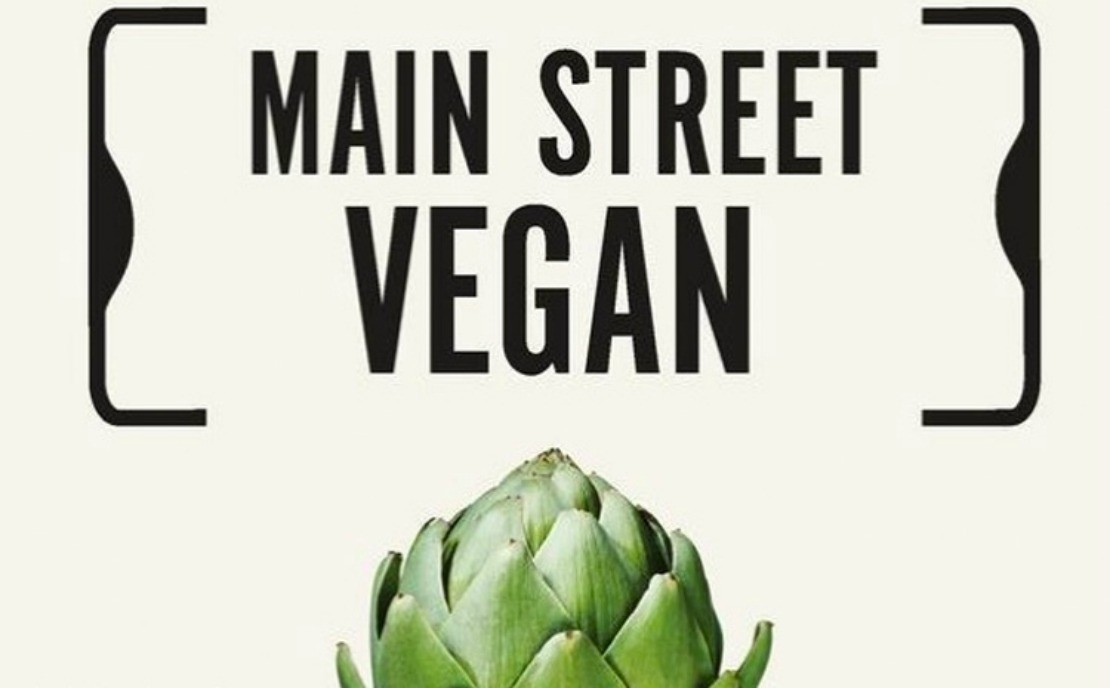 HANE's Top 10: The Best Vegan Books
The best vegan books – well, almost all vegan – brought to you by Lisa Kelly, the founder, personal chef, and blogger of The Vegan Pact. Lisa is joining HANE this September through November for the Vegan Cooking Series in Bedford, MA. We'll be whipping up beginner vegan meals and more advanced plant-based entrées, mastering raw recipes, learning about healthy snacks and juicing, and preparing some delicious guilt-free desserts! Join us for one vegan cooking class… or all six!
HANE's Top Ten: The Best Vegan Books
Eating Animals by Jonathan Safran Foer
Arguably one of the most profound vegetarian books around, a journalist documents his poignant, and sometimes hilarious, journey into vegetarianism. A great starter book for people who really want to understand the animal factory system and learn about the immense impact going meatless has on the environment and your health.
Veganist by Kathy Freston
A wonderful, uplifting manifesto of one woman's transition from greasy processed food, to clean vegan eating. Individuals from all walks of life share their stories of how transforming their diet cured them of chronic illnesses, and ultimately changed their life for the better. This book offers easy ways to follow the path of veganism, with lots of tips, ground-breaking statistics and meal plans.
Food Rules by Michael Pollan
"Don't eat anything your grandparents wouldn't recognize" is one of the best "Food Rules" in this easy-to-read guidebook for how to eat healthy foods that are both whole and unprocessed. While it doesn't preach a completely vegan diet, he does advocate for a huge decrease in our meat and dairy consumption.
The Omnivore's Dilemma by Michael Pollan
Another outstanding book by Pollan, "The Omnivore's Dilemma" delves deep into what we eat, why we eat and how we were led to those choices. It examines both the history and future of food and how our dietary decisions today will impact following generations.
The Kind Diet by Alicia Silverstone
While explaining the benefits of a animal-free diet and providing numerous, delicious recipes, Silverstone also touches upon other vegan aspects of life. She goes into great detail as to how to reduce, reuse and recycle almost everything in your life, because while diet has a huge impact on the environment, so does everything else we do on a daily basis. This is an entertaining, anecdotal book with unique recipes and great insight for moms raising veg children.
Food, Inc. by Karl Weber
Big Ag business, marketing lies, factory farming and organic food production are just a few of the topics covered in this outstanding book that gained popularity alongside its film of the same name. It's an in-depth look into the companies and places that produce such horrible conditions for animals and how it affects those who choose to eat meat. "Food Inc." is an exceptional book for anyone who's looking to learn about the ethics and ramifications of our entire food system.
Food Matters by Mark Bittman
Another eye-opening book, "Food Matters" focuses on how our food choices affect global warming, our health and our wallets. He advocates for a mostly vegan diet and offers quick, delicious recipes that anyone could throw together.
Why We Love Dogs, Eat Pigs and Wear Cows by Melanie Joy
Dogs and cats are pampered in almost every American household, while dozens of other species are being slaughtered for our meals. Why are some OK to love, and others OK to consume? These are questions answered by Joy in this provocative read that explains our eating habits on an ethical and emotional level.
Feeding the Hungry Ghost by Ellen Kanner
Every recipe in this book comes with a heart-warming story of how it was created. Filled with plant-based comfort food recipes from around the world, Kanner's stories (and meals) are all unique and have a personality all their own.
Main Street Vegan by Victoria Moran
Basically a go-to vegan handbook, "Main Street Vegan" covers all aspects of veganism. She explains the basics of an animal-free life, from how to get all your essential nutrients through plants and legumes, to creative recipes and even vegan fashion!
Learn more about the Fall 2013 Vegan Cooking Classes right here.
Books and resources listed in the Herbal Bookshelf, as well as in references, citations, and book reviews on the Herbal Academy website may contain titles and language that include words and phrases such as "healing," "treat," and "medicinal." Herbal Academy web pages that include book reviews, products, references, citations, periodicals, or other publications and links should not be construed as medical claim, diagnosis, or treatment. The Herbal Academy is not responsible for the content of these outside resources. The Herbal Academy makes neither medical claim, nor intends to diagnose or treat medical conditions.