Save 10% off Botanical Gifts with coupon code: HERBGIFTS – Coupon is valid on all Goods Shop products while supplies last!
Download Our Herbal Toolkit Supply List Printable!
Whether you're brand new to herbalism or you're trying to set up your home apothecary, you'll want to stock up on some particular supplies to support your work with herbs. We're making it easier for you to keep track of your supplies (the ones you have on hand or those you need to stock up on) with our free Herbal Toolkit Supply List Printable.
Simply add your email address to the form below, and we'll deliver this printable right to your inbox.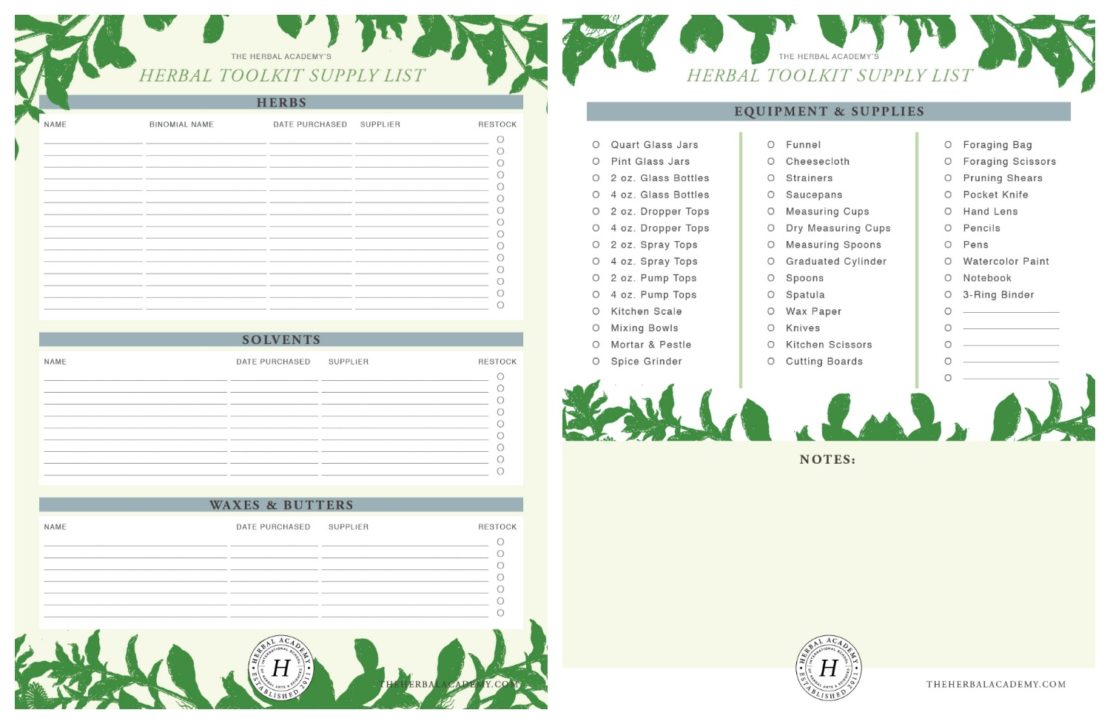 © COPYRIGHT THE HERBAL ACADEMY