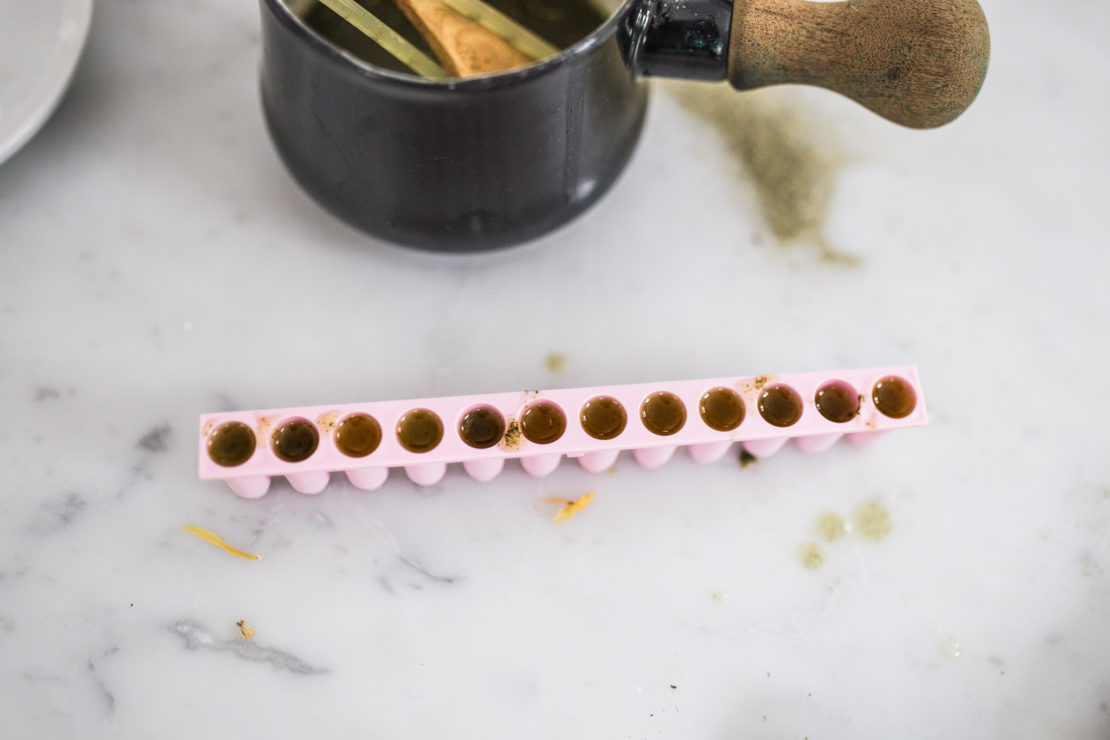 How To Make Your Own Herbal Suppositories
When things start to feel out-of-balance "down there," it's easy to feel embarrassed or concerned. With symptoms such as vaginal discharge, odor, or itching, it can be hard to know how to work with it and find equilibrium in your ecology or tissue states. There is an herbal option! Different varieties of herbal suppositories have been used for hundreds of years to address both vaginal and rectal complaints (Romm, 2010). 
Adapted from the Latin word suppositorum, which roughly translates to "something placed beneath," suppositories are a simple herbal preparation using oils, butters, powdered herbs, and/or essential oils in small molds that are inserted vaginally or rectally (Romm, 2010). They are quite easy to make and can be used for many different imbalances. 
In this article, you will learn how to make your own herbal suppositories, plus some key considerations when choosing herbs and ingredients. Read on to learn how easy it is to start supporting imbalances "down there" with herbal suppositories.
Why Make Herbal Suppositories?
Also known as pessaries, herbal suppositories can be a useful way to apply herbs internally for vaginal and anal complaints. If you're wondering why you would opt for herbal suppositories over other herbal preparations, it's because suppositories are solid when inserted and then gradually dissolve—allowing the herbs and oils to stay in contact with the tissues for a longer period of time. This can increase effectiveness and absorption compared to other herbal preparations like simple infused oils. 
While sitz baths can also be soothing and refreshing to the vaginal and rectal tissues and have the added benefit of incorporating hydrotherapy, they tend to be more indicated for external complaints. Since suppositories are inserted, this delivery method lends more sustained contact of the herbs with internal tissues. 
Although suppositories can feel a bit messy—they eventually melt and partially drip out—they are often the best preparations, or more agreeable, than some other practices. For instance, with vaginal imbalances where undesirable bacteria or yeast are present, herbal suppositories would be more indicated than douching, since you do not want to risk pushing the bacteria higher up with the force of water. This is also true when dealing with an anal fissure since an herbal suppository would lend more prolonged moistening and tissue-supportive qualities than other types of topical herbal preparations.
While there are several different types of pre-made suppositories available on the market, they are quite easy and inexpensive to make at home. Making suppositories also allows you to control exactly what ingredients go inside. 
Note that before you start making herbal suppositories for a specific purpose, it is important to have your symptoms evaluated and diagnosed by a certified health professional. This is a crucial first step, especially if there are any concerning symptoms present such as abnormal discharge, pain, or bleeding.
Choosing Your Ingredients and Herbs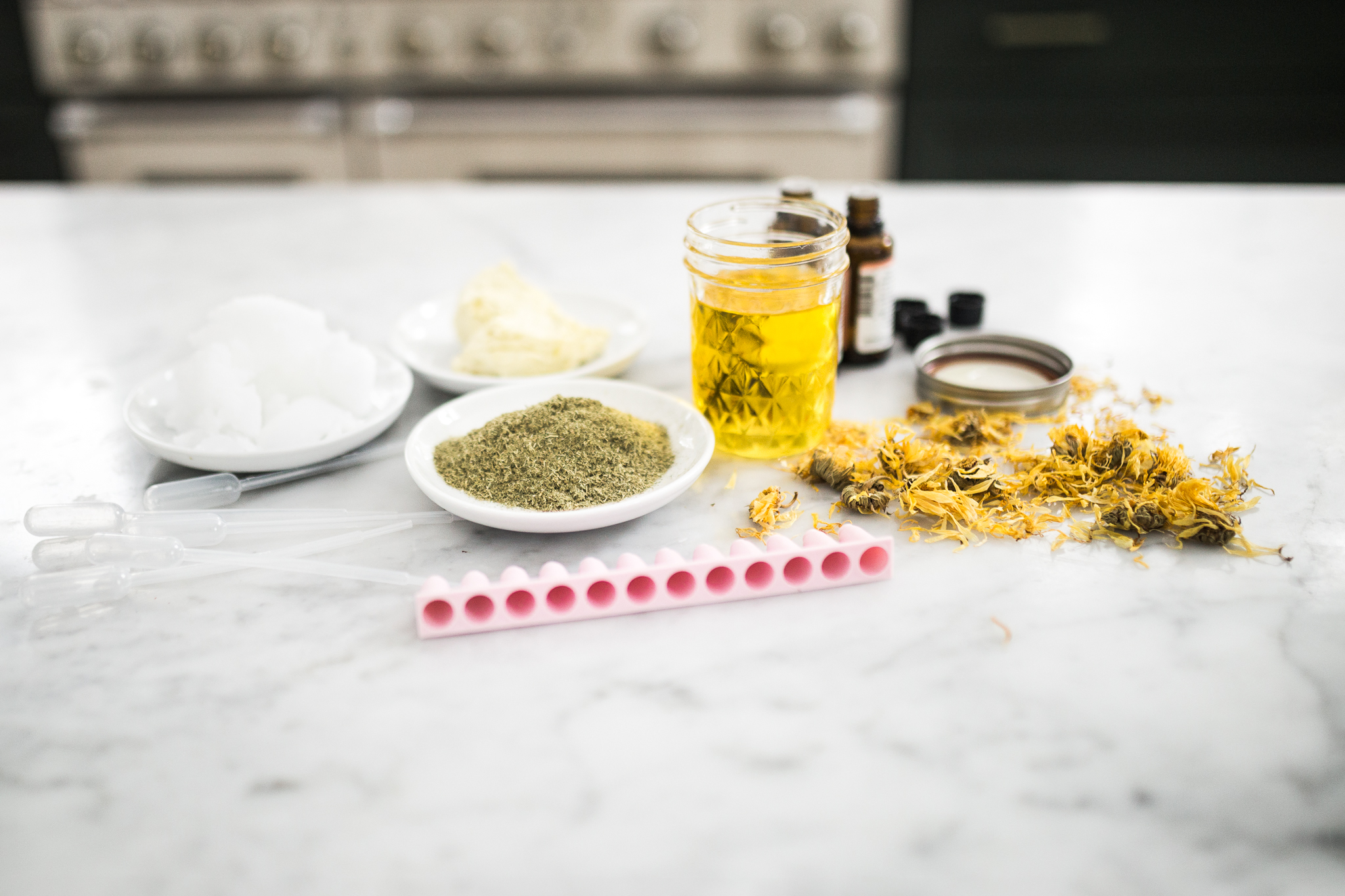 Now that we have highlighted some of the benefits of using suppositories, let's look into the different herbs and ingredients from which you can choose in order to make your own. Since suppositories are inserted into areas of the body with sensitive tissues and delicate ecology, it's wise to keep the ingredients as simple and organic as possible so as not to cause irritation of sensitive tissues. 
A general rule when choosing your suppository ingredients is to only use ingredients that you would also feel comfortable eating, such as high-quality, food-grade, organic oils, butters, and herbs. Although there are certain circumstances when you might want to opt for ingredients or oils that you would not necessarily want to ingest orally, be sure to evaluate these options carefully with safety in mind and take into account the sensitivity of your tissue before preparing.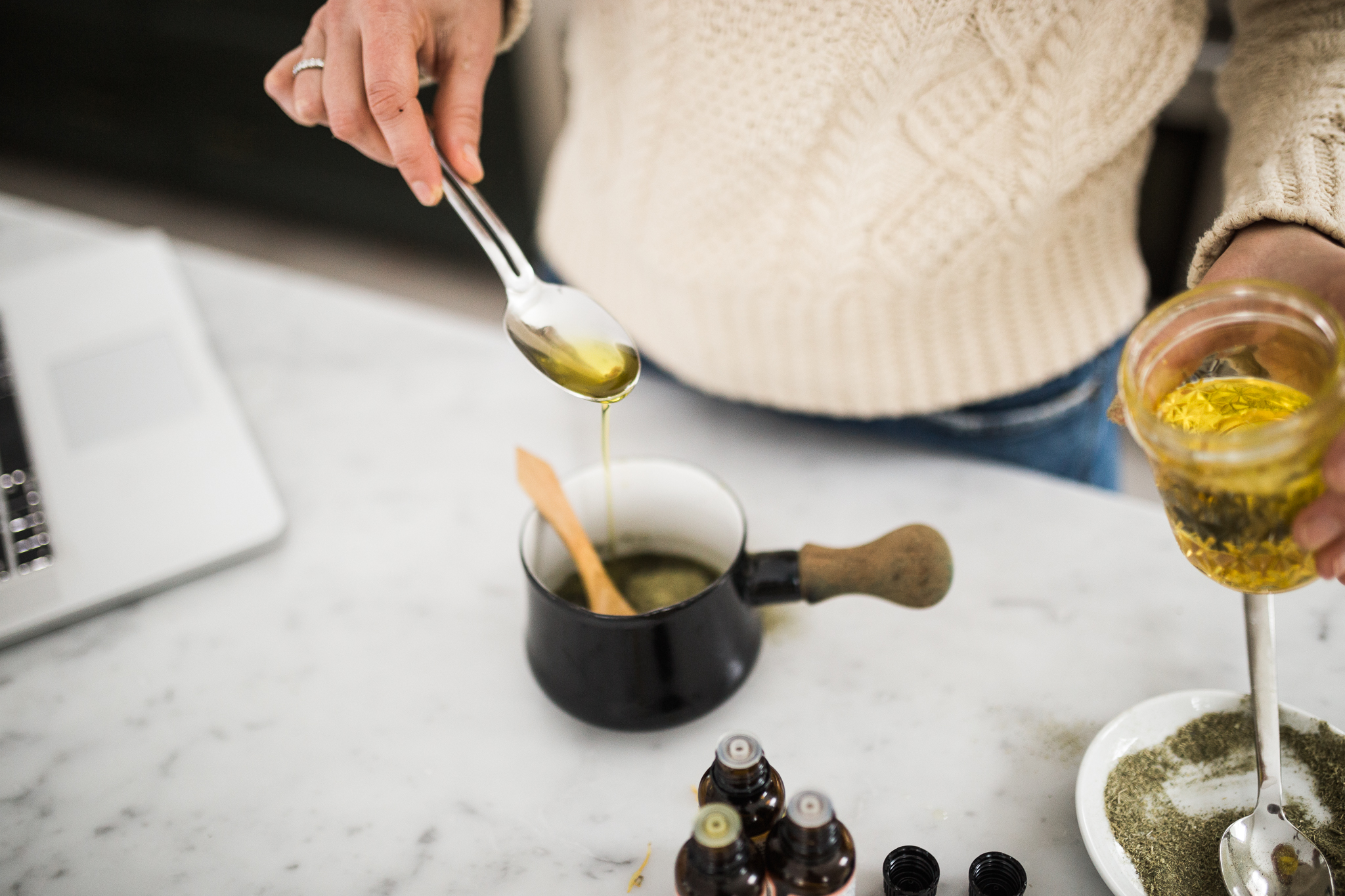 Oils and Butters
Herbal suppositories are designed to melt once inserted, so favoring softer oils and butters that melt easily when heated is preferred. Coconut oil, olive oil, and cocoa/cacao butter are some of the most commonly used oils and butters when making herbal suppositories since they are all food-grade and easily melt when warmed or solidify when chilled. Additionally, all of these oils and butters have tissue-soothing, moistening, and inflammatory-modulating qualities that can lend additional support depending on the issue at hand. 
You also have the option of infusing your chosen oils with herbs before making your own herbal suppositories. This can offer an added boost of herbal benefits. A staple herb-infused oil I often include in my herbal suppositories is calendula (Calendula officinalis) oil. Calendula can offer profound support for soothing irritated or inflamed tissues while promoting healthy skin repair and balance of skin flora (Stansbury, 2018). 
Other herb-infused oils can be included in your suppository recipe for specific issues: for example, neem (Azadirachta indica) oil for yeast imbalances (Stansbury, 2018) or hemp (Cannabis sativa) oil for menstrual cramping (Russo, 2011). If using more concentrated oils like these, they should be incorporated in smaller amounts.
Note that the basic herbal suppository recipe below does include calendula-infused oil as an ingredient. You can easily substitute this with the same quantity of plain carrier oil or a different type of herb-infused oil if you prefer not to use calendula, or if you are avoiding herbs in the Asteraceae plant family due to an allergy. If someone has had an adverse reaction to echinacea (Echinacea spp.) or chamomile (Matricaria chamomilla), for example, they may be sensitive to calendula as well.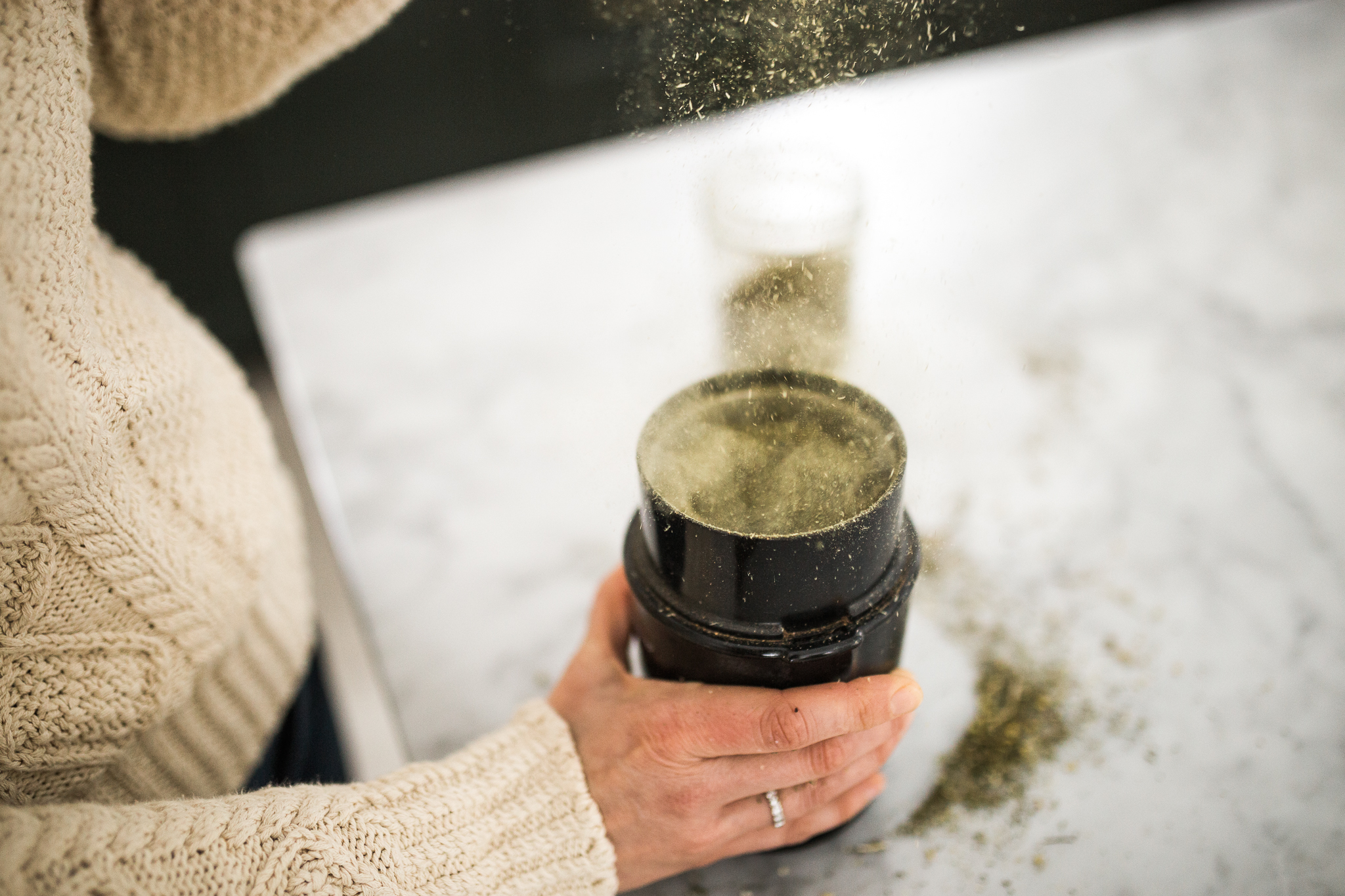 Powdered Herbs
When using powdered herbs in suppositories, always use herbs that were fully dried and then finely powdered. The following is a list of herbs used in suppositories based on suggestions by naturopathic doctor Jill Stansbury and medical doctor Aviva Romm (Romm, 2010; Stansbury, 2018). Note that depending on the nature of the complaint you are addressing, the herbs you use in your suppository can vary drastically!
Vaginal Yeast Infections: Oregon grape (Mahonia aquifolium) root, goldenseal (Hydrastis canadensis) root, calendula (Calendula officinalis) flower, witch hazel (Hamamelis virginiana) leaf
Bacterial Vaginosis: sustainably grown goldenseal (Hydrastis canadensis) root, Oregon grape (Mahonia aquifolium) root, comfrey (Symphytum officinale) root (for short term use)
Anal Fissures: calendula (Calendula officinalis) flower, aloe (Aloe vera) gel powder, marshmallow (Althaea officinalis) root or leaf, slippery elm (Ulmus rubra) bark (seek a cultivated source due to this plant's at-risk plant status), witch hazel (Hamamelis virginiana) leaf
Hemorrhoids: horse chestnut (Aesculus hippocastanum) seed, witch hazel (Hamamelis virginiana) leaf, St. John's wort (Hypericum perforatum), butcher's broom (Ruscus aculeatus), marshmallow (Althaea officinalis) leaf or root, yarrow (Achillea millefolium) leaf and flower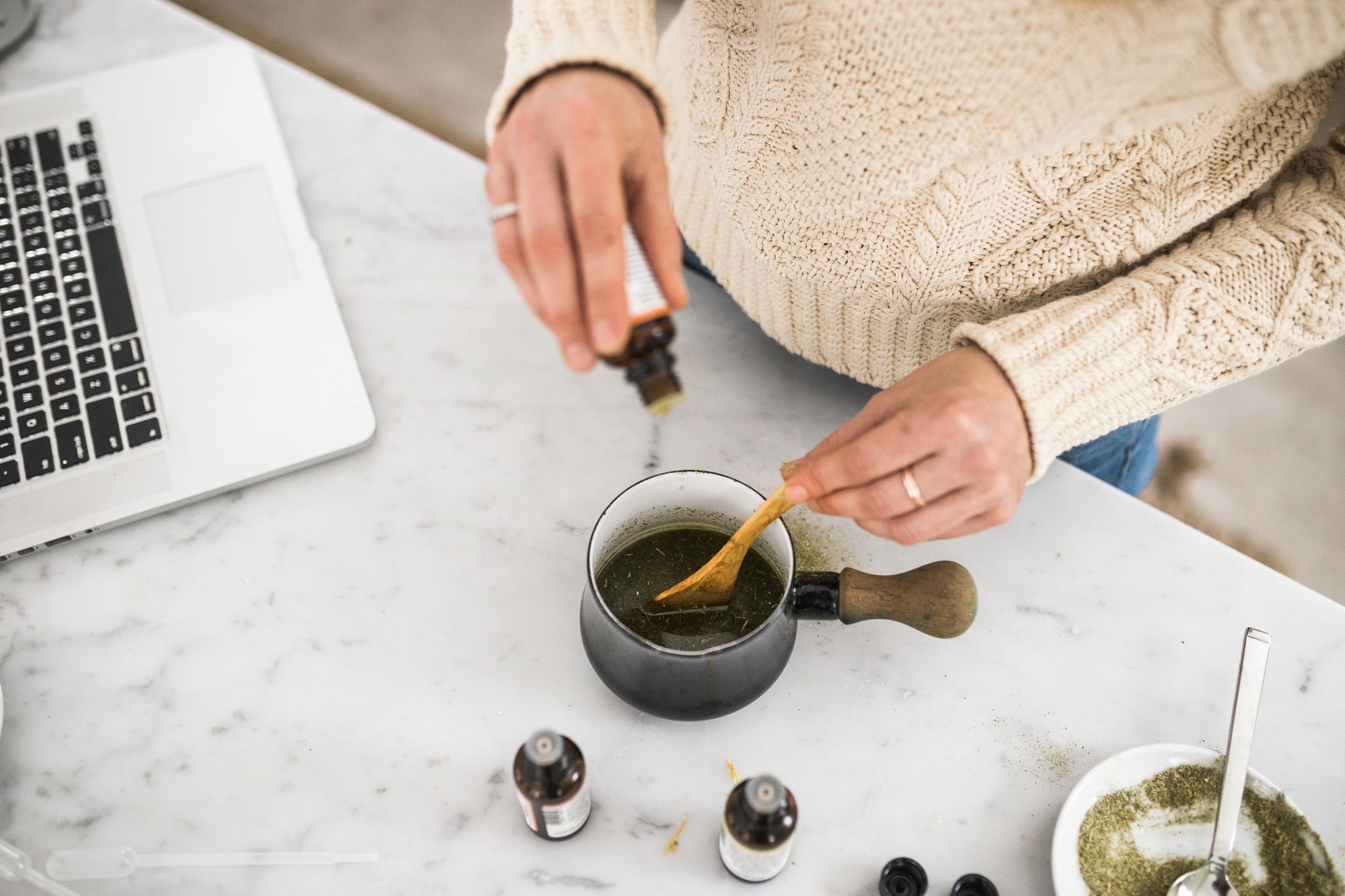 Essential Oils
Certain essential oils can provide added benefits for specific issues, especially when combined with herbal powders, oils, and butters. However, some folks find that using essential oils on the more sensitive tissues of the vagina and anus can cause further irritation, even when properly diluted in a suppository formula. Direct contact of essential oils with a mucous membrane is considered internal use, which requires more advanced training than is available at the Herbal Academy and should only be conducted under the supervision of a medical professional or aromatherapist trained in the internal use of essential oils. Children under 6 and pregnant women should not use essential oils internally.
How To Make Your Own Herbal Suppositories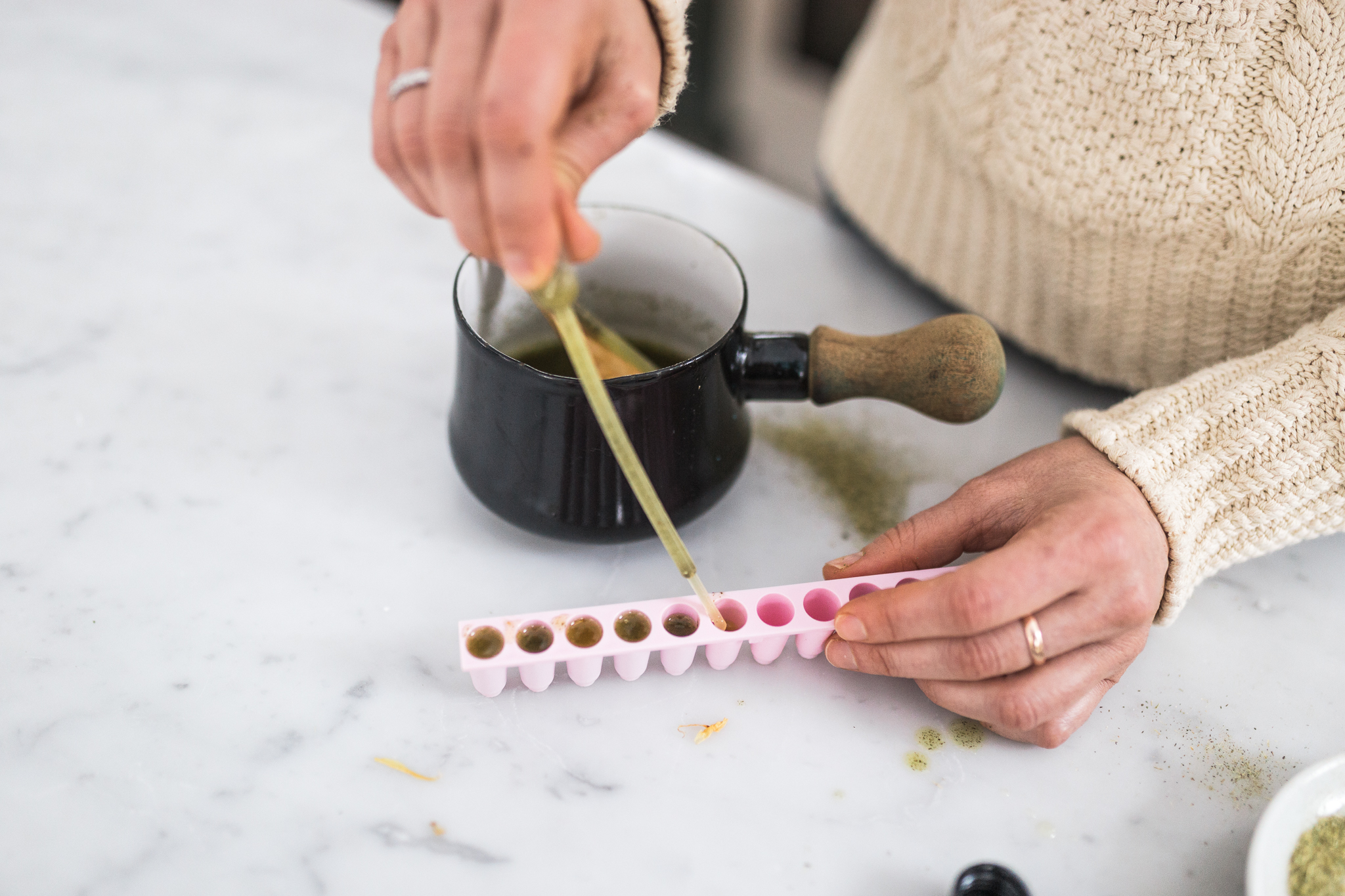 Basic Herbal Suppository Recipe
Adapted from Aviva Romm's Botanical Medicine For Women's Health
Ingredients
¼ cup cocoa butter
¼ cup coconut oil
1 tablespoon infused Calendula officinalis olive oil or coconut oil
2 tablespoons powdered dried herb(s) of your choice (can be a combination of different herbs or one singular herb; reference the section on "powdered herbs" above for guidance in selecting)
Directions
Combine the cocoa butter and coconut oil in a small saucepan. Melt over medium heat and stir to combine. Turn off the heat source.

Add the calendula-infused oil and powdered herb(s) of your choice to the saucepan while the cocoa butter and coconut oil are still melted. Stir well to combine.

Pour the suppository mixture into

clean suppository molds

. Refrigerate the suppositories until they are firm. Store in the refrigerator or freezer until ready to use. If stored properly, suppositories will typically last at least several months. 

To use, i

nsert suppositories vaginally or rectally as needed. Dosing guidelines will vary depending on the purpose of the suppositories. Note that since suppositories will melt once inserted, wearing some kind of protective pad or layer in the underwear is advised to protect your clothing. Suppositories are commonly applied before laying down to sleep since lying horizontally gives the suppositories more time to absorb without dripping out.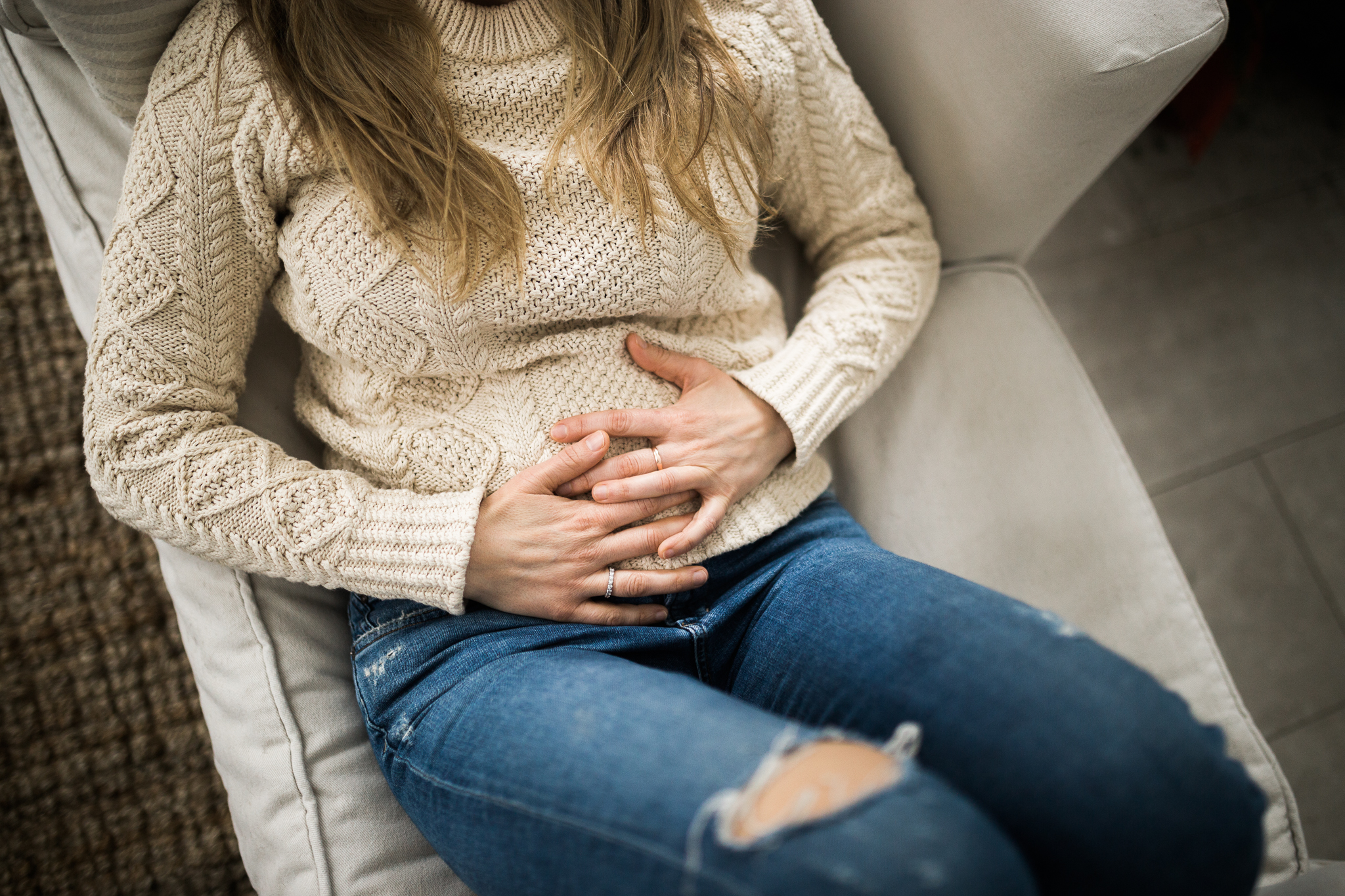 Simple Herbal Support For "Down There"
While imbalances and complications "down there" can be uncomfortable and confusing, herbal suppositories can lend profound support for a variety of different conditions and are extremely easy to make at home! Now that you know the basics of how to make your own herbal suppositories, you can start experimenting with different herbal combinations depending on your needs. 
Remember to keep it simple, clean, and avoid any ingredients that you feel could potentially irritate the tissues further. You know your ecology down there best!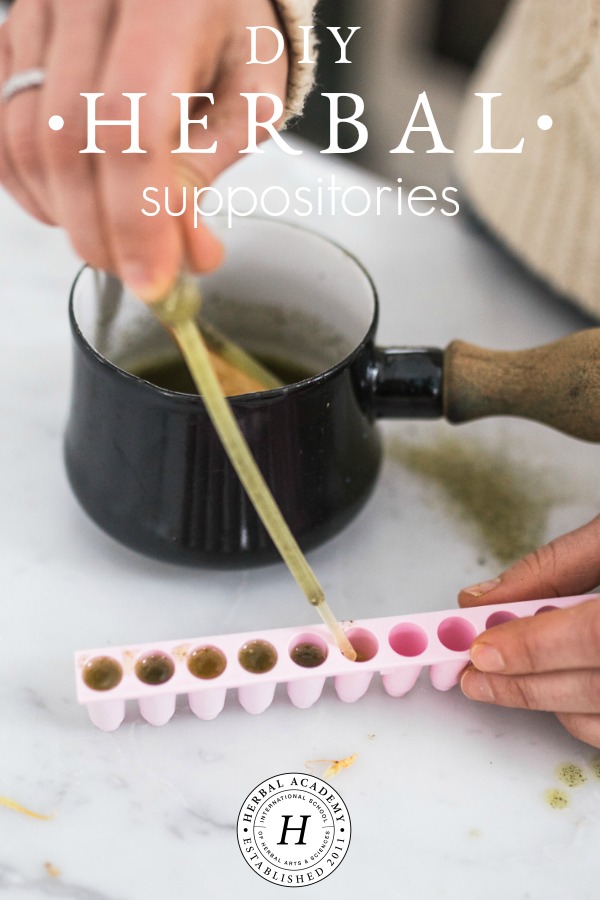 REFERENCES
Romm, A. (2010). Botanical medicine for women's health. St. Louis, MO: Churchill Livingstone Elsevier.
Russo, E.  (2011). Taming THC: Potential cannabis synergy and phytocannabinoid-terpenoid entourage effects. British Journal of Pharmacology, 163(7), 1344–1364. https://doi.org/10.1111/j.1476-5381.2011.01238.x
Stansbury, J. (2018). Herbal formularies for health professionals (Vol. 1). White River Junction, VT: Chelsea Green Publishing.