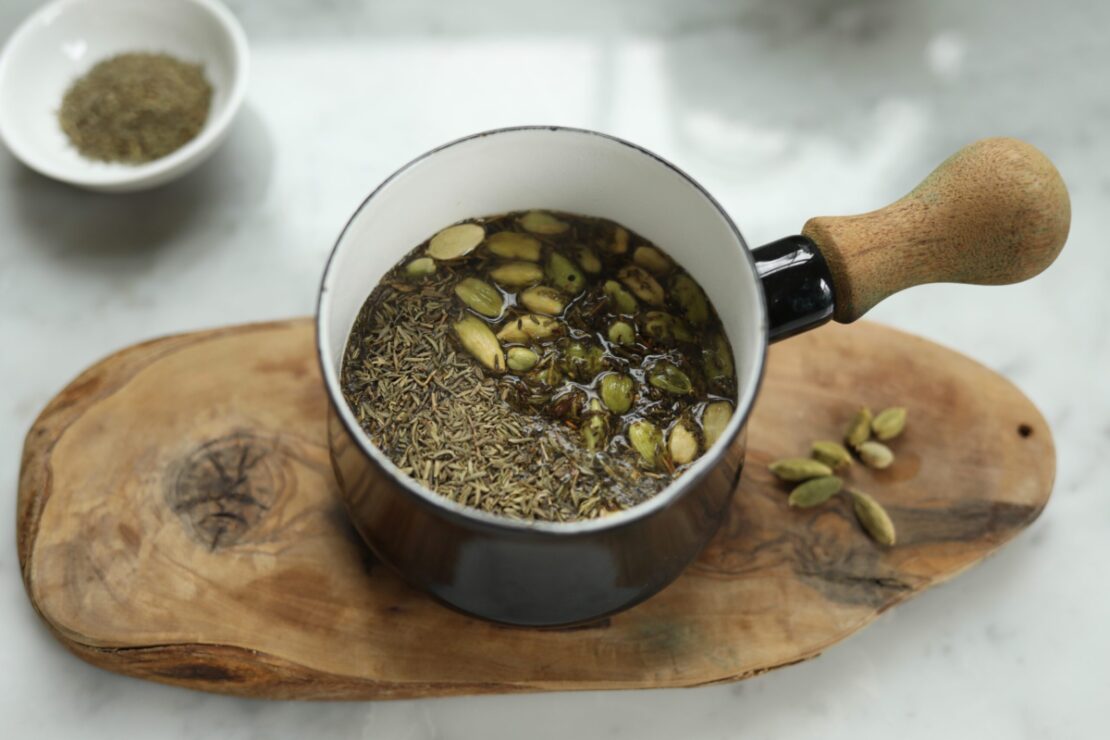 Easy Homemade Kitchen Spices Cough Syrup
The following excerpt is taken from our FREE Pantry Herbalism ebook, where you'll find monographs and recipes for spices, foods, and backyard herbs that you likely already have at home.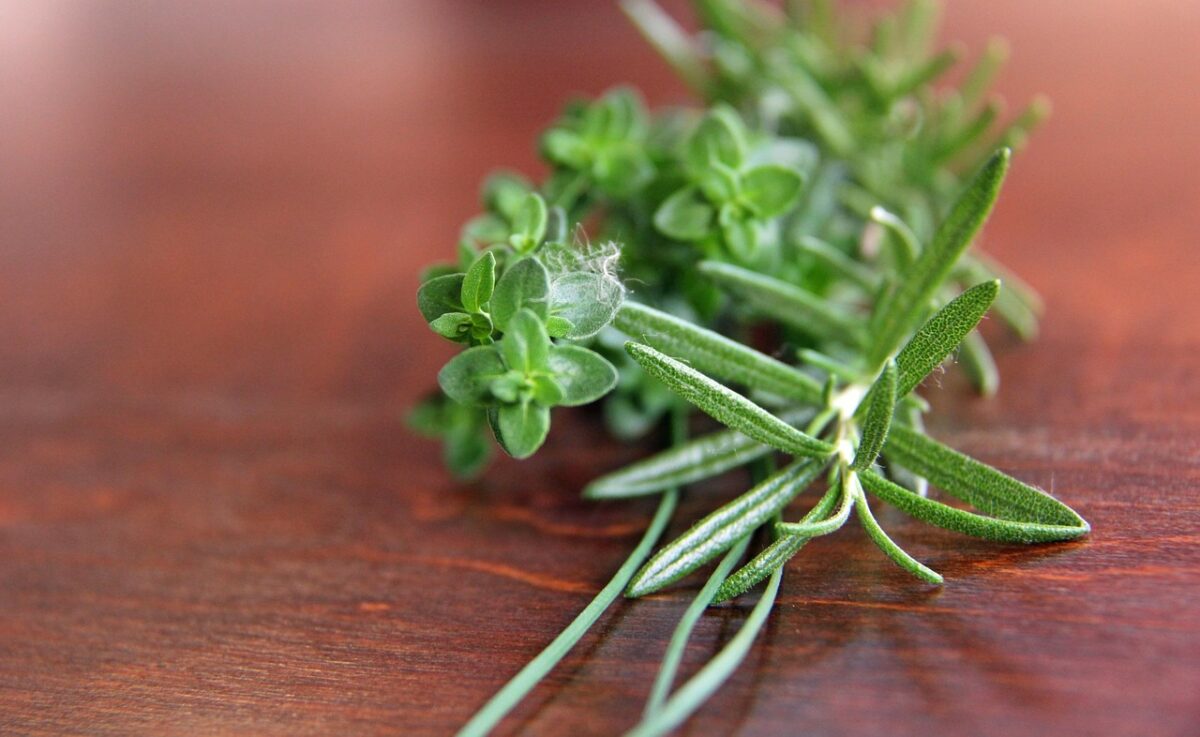 Thyme (Thymus vulgaris) aerial parts 
A close relative of oregano, thyme (Thymus vulgaris) is also rich in volatile oils. These constituents, especially thymol, are antimicrobial against many different kinds of bacteria including those involved in upper respiratory infections (Nabavi et al., 2015), and also contribute to thyme's expectorant, antispasmodic, bronchodilating, diaphoretic, and anticatarrhal qualities.

Thyme has long been favored by Western herbalists as a go-to herb for breathing difficulties and to support resolution of colds, the flu, and other lower and upper respiratory tract infections. In addition, the herb has an opening influence upon the sinuses, where its warming and drying nature helps to clear congestion. It is often used as a tea, a gargle, or a steam to expel mucus. Thyme can also be incorporated into syrups and herb-infused honeys. Because of its drying nature, thyme may need to be combined with demulcent herbs when using it as an expectorant for a dry cough.

Thyme leaf (with or without the flowers) can be harvested from the garden on a dry day and used fresh, or it can be dried for future use. Try thyme as a simple herbal infusion, using 2 tsp fresh or 1 tsp dry aerial parts per 1-2 cups (8-16 fl oz) of hot water. Honey and/or a splash of lemon juice give an added boost of flavor.

Safety note: Pregnant individuals should only use thyme in culinary amounts.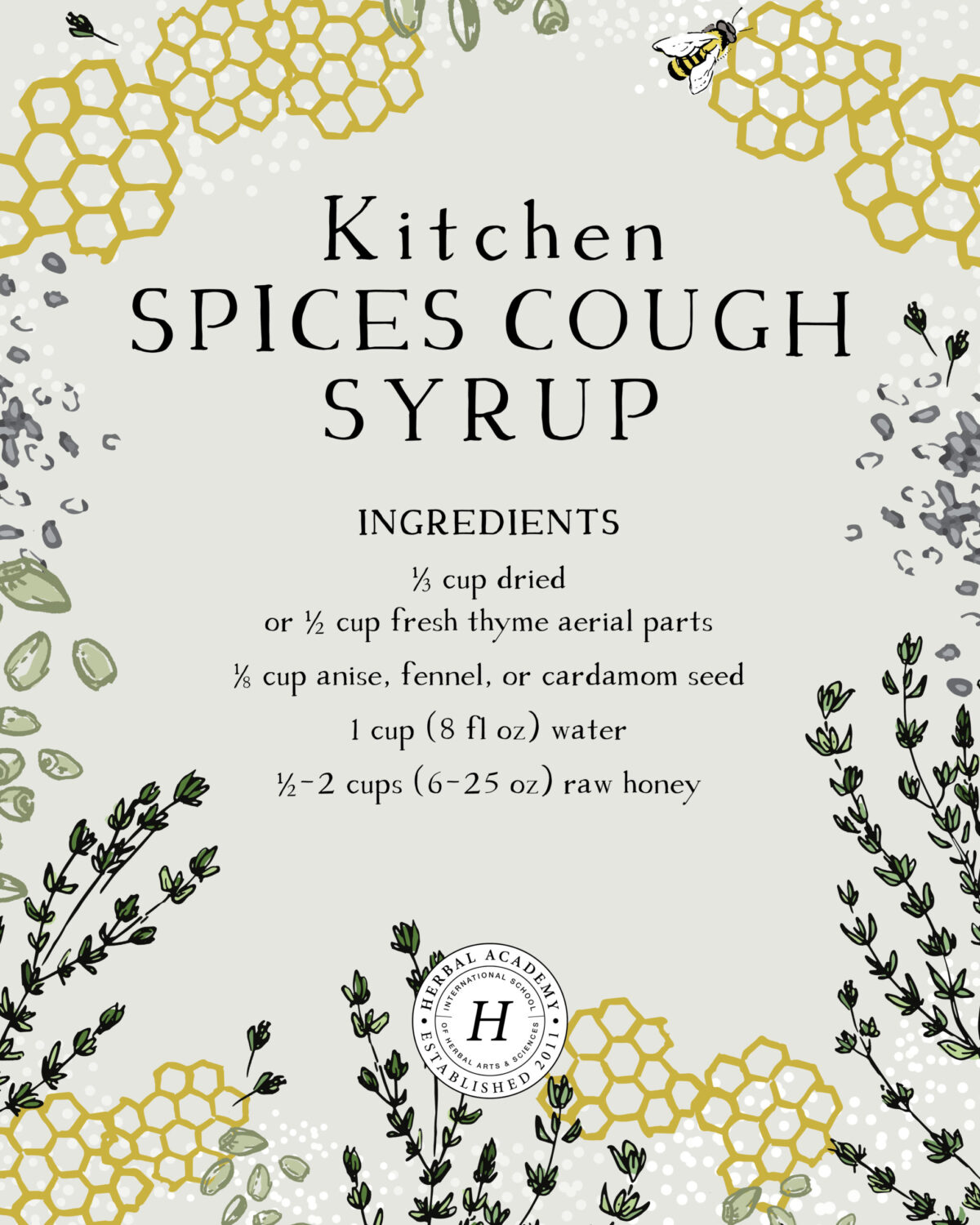 Kitchen Spices Cough Syrup 
This recipe can be made as-is, but as mentioned above, thyme combines well with demulcent herbs, such as licorice (Glycyrrhiza glabra) root (not to be used for individuals with high blood pressure), fenugreek (Trigonella foenum-graecum) seed, plantain (Plantago spp.) leaf, or violet (Viola spp.) aerial parts, for a dry cough. Simply replace half of the thyme in this recipe with your choice of demulcent herbs. Note: This syrup should not be given to children under 1 year of age.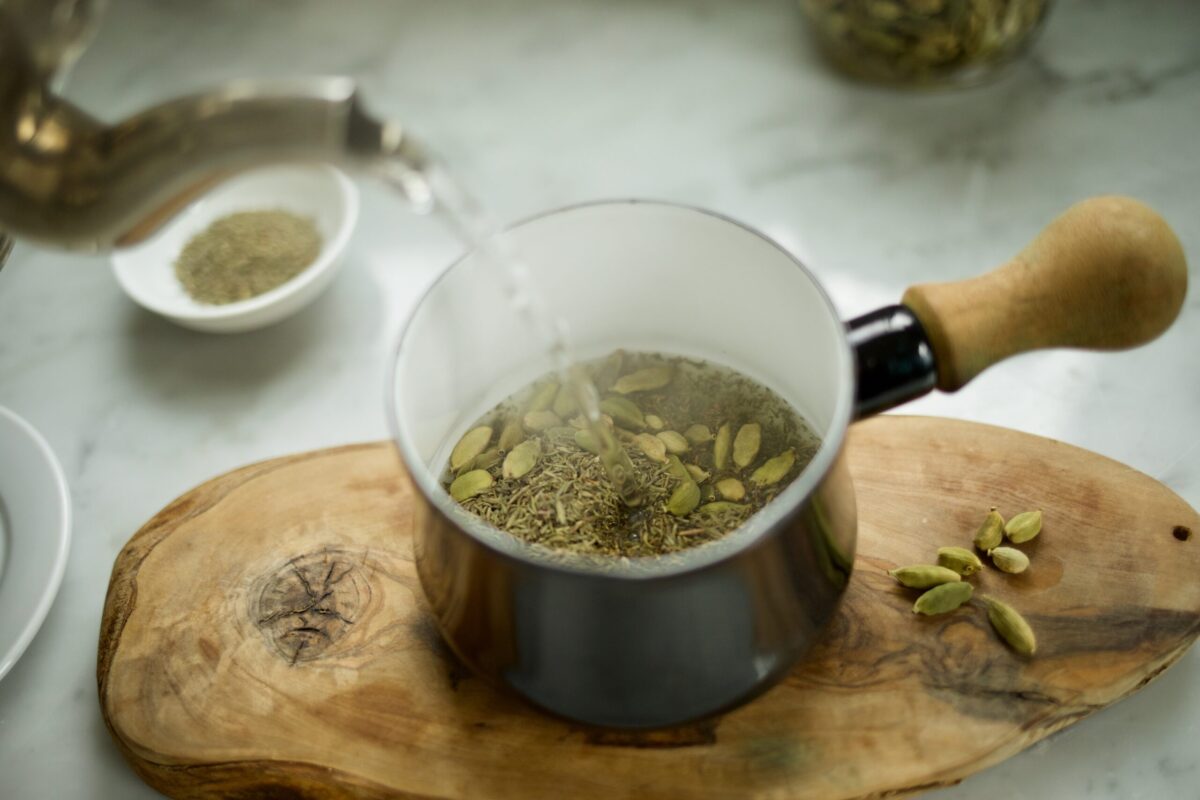 Kitchen Spices Cough Syrup
This Kitchen Spices Cough Syrup recipe can support resolution of colds, the flu, and other lower and upper respiratory tract infections.
Ingredients

⅓ cup dried or ½ cup fresh thyme (Thymus vulgaris) aerial parts
⅛ cup anise (Pimpinella anisum), fennel (Foeniculum vulgare), or cardamom (Elettaria cardamomum) seed
1 cup (8 fl oz) water
½-2 cups (6-25 oz) raw honey


Directions
Bring water to a boil.
Place herbs in a small saucepan.
Prepare a concentrated herbal infusion: pour 1 cup of just-off-the-boil water over dried herbs. Steep for 20-40 minutes, covered.
Strain infusion and return liquid to the saucepan.
Add ½ to 2 cups of raw honey. If made with ½ cup of honey, the syrup will have a shelf life of 3 weeks, refrigerated; if made with 2 cups of honey, the syrup will have a shelf life of 1 year, refrigerated (Cech, 2000; Gladstar, 2012).
Warm mixture just slightly to enable the liquid and sweetener to mix. Avoid heating above 110 degrees F (Cech, 2000).
Transfer syrup to a sanitized bottle or jar (ideally, a dark-colored jar to protect from light exposure) using a sanitized funnel and cap tightly.
Label and store in the refrigerator.
Take 1 teaspoon to 1 tablespoon as needed.
You can find the many suggestions in this ebook for using common kitchen spices and herbs (as well as a few wild ones)! These herbs and easy recipes may end up becoming your new favorite go-tos for supporting your health during the cold and flu (and respiratory, too) seasons.