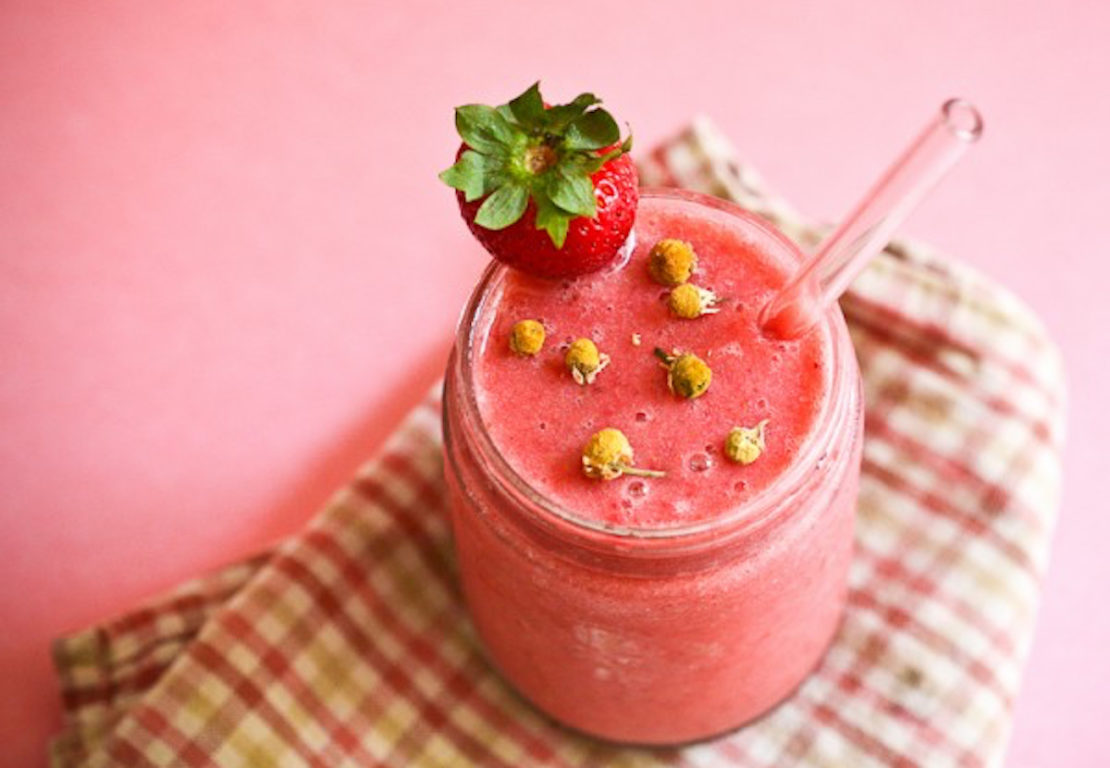 Chamomile: Herbs We Love For Summer
German chamomile (Matricaria recutita) is a delicate, apple-scented member of the Asteraceae or daisy family, and makes one of the most popular teas in the world. A cooling and calming herb, chamomile is beloved by herbalist and lay person alike!
Chamomile is an antispasmodic, relaxing the smooth muscles throughout the body including the digestive track. When steeped for more than 2 minutes, it becomes mildly bitter, helping stimulate digestive enzymes. Its carminative action helps reduce gas and bloating. Together, chamomile's combination of actions make it a favored remedy for stress-induced gastrointestinal symptoms.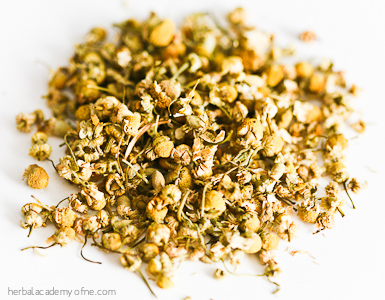 Chamomile is also anti-inflammatory and a relaxant, and may help with irritability, tension, and insomnia.
When steeped for exactly 2 minutes, chamomile tea has almost an apple juice-like flavor (the word chamomile derives from the Greek, "earth apple"), making it a good substitute for water or other liquids in smoothies. Adding in the benefits of herbs doesn't always have to mean capsules, teas, or tinctures!
Chamo-Berry Banana Smoothie
1 cup chilled chamomile herb tea
1 – 1.5 cups frozen strawberries
1 small frozen banana
1 small piece ginger (optional)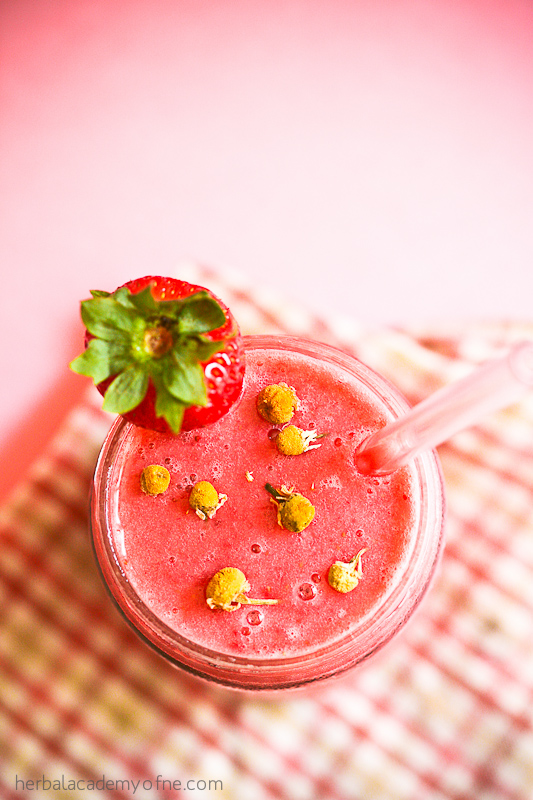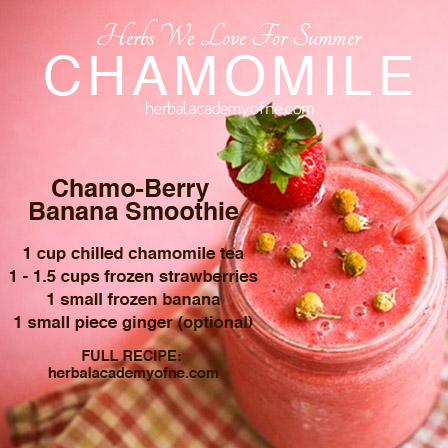 Wondering where to buy Chamomile? We recommend MRH.