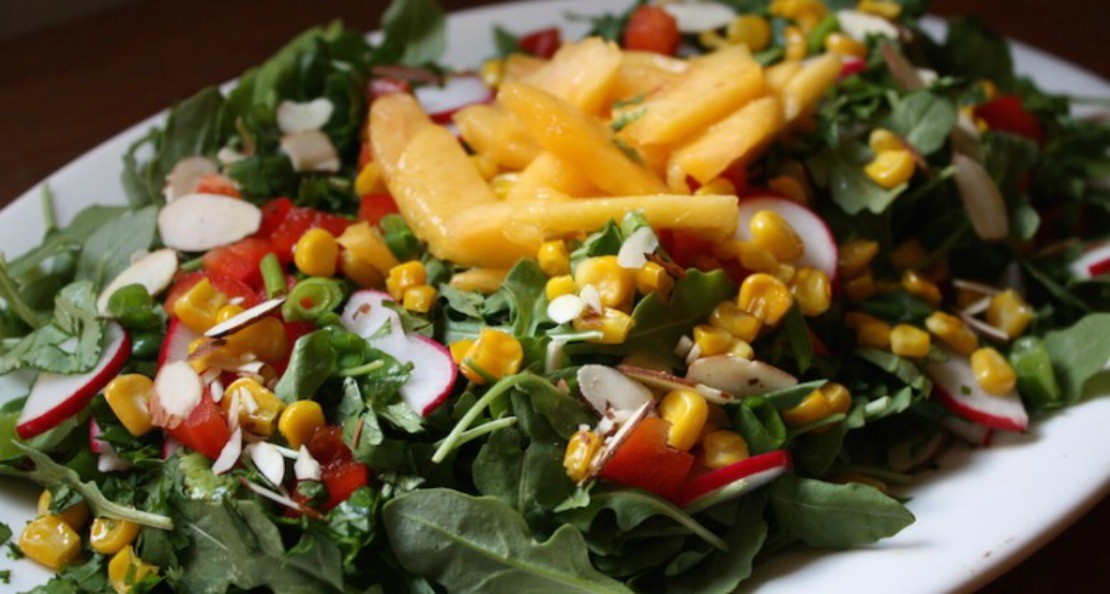 Arugula, Peach, Radish & Corn Salad
Summer produce is still plentiful, even as we head towards September. There are lots of healthy, plant-based meal choices to be created with ingredients like bell peppers, fresh herbs, zucchini, tomatoes, and peaches. And this super corn salad includes lots of them!
A sweet, crunchy, savory, peppery salad base pairs perfectly with a cumin-spiked zesty dressing.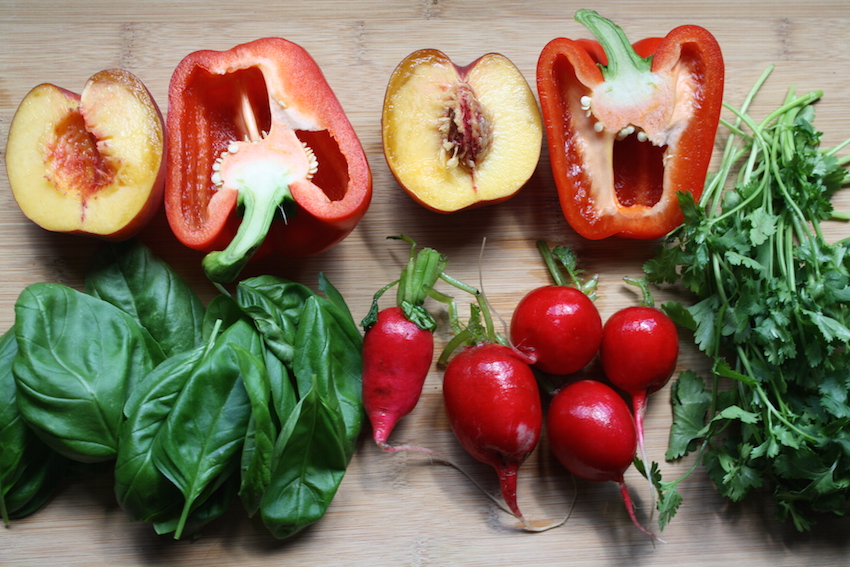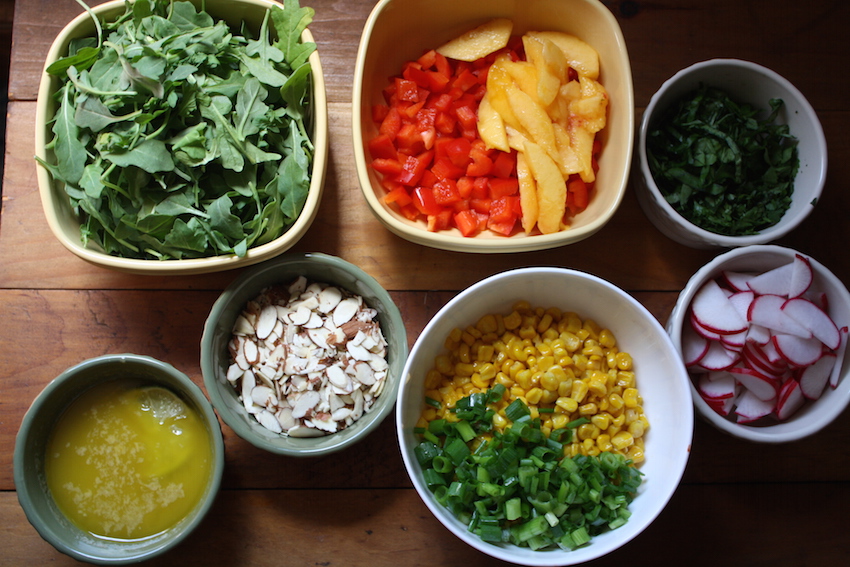 Arugula, Peach, Radish & Corn Salad
Salad Ingredients
10 cups baby arugula or spring mix
1 1/2 cups fresh or cooked organic corn
4-5 radishes, sliced thin
1-2 peaches or nectarines, sliced
1 red bell pepper, chopped
1/2 cup green onions, chopped
1/2 cup sliced almonds
1/3 cup fresh cilantro, minced
1/3 cup fresh basil, minced
Cumin Lime Dressing Ingredients

1/4 cup fresh lime juice
1/3 cup olive oil
1 date
1/2 tsp cumin
1/2 tsp sea salt
Directions
Blend together all dressing ingredients until smooth
Toss together all salad ingredients and serve portions with dressing
If you liked this recipe, you may also enjoy this Summer Corn Salad on the blog.
This post is provided by the Herbal Academy of New England's vegan cooking teacher, Lisa Kelly. Lisa is the founder, personal chef, and blogger at The Vegan Pact. Images provided by Lisa.