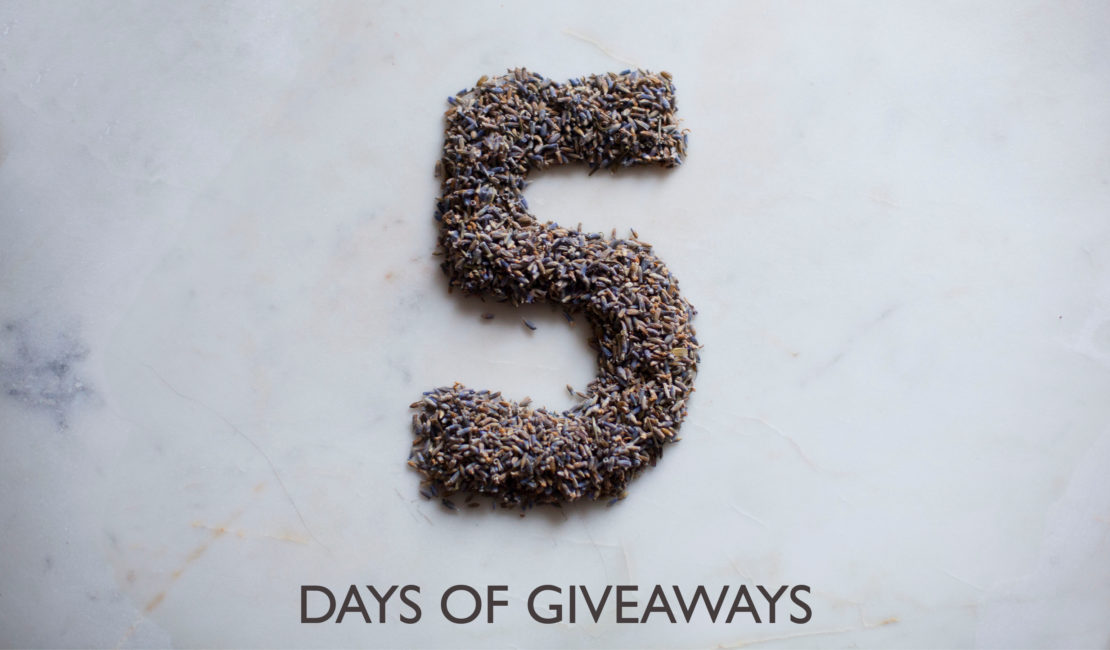 The Week You've Been Waiting For! 5 Days of Giveaways by the Herbal Academy
The Herbal Academy is bringing back one of our most anticipated events of the year – 5 Days of Giveaways – and this year we've got some extra special surprises in store for you along the way. As part of this year's 5 Days of Giveaways, we are offering up to $1000+ in awesome prizes throughout the week from Monday, June 5th, to Friday, June 9th. Here is the rundown for the week!
Day 1: Monday 6/5 – (Two) One Year Herbarium Memberships
The Herbarium is the Herbal Academy's online membership program. With an extensive collection of herbal monographs, plant photographs, in-depth articles, educational ebooks, videos, tutorials, and teaching charts, it's no wonder The Herbarium is a favorite resource for herbal enthusiasts, students, and professionals alike. As a member of The Herbarium community, you will have access to these resources as well as upcoming podcasts, intensives, and a book review library.
Take a peek into The Herbarium with these previews:
Bringing the Thyroid Into Balance Naturally
Meditating with Plants: Learning Plant Medicine Through Direct Experience
Wild Cherry Monograph
Two lucky winners will be chosen at random to become a member. If either person chosen is already a member, an additional year will be added to the member's account.
Here is what a few of our members say about their Herbarium memberships:
I have to be honest. I'm not one to buy memberships very often, but this is one that I will be updating when it expires… As a homeschooling mother and a budding herbalist, it's a gold mine of information that I highly recommend. – Kelly, Simple Life Mom
I find that I hold back on using herbs as much as I would like to because I don't feel fully confident about how to use them. I love that a community of herb-lovers and herb-learners can come together on The Herbarium site and share their knowledge and questions. – Teri, Homestead Honey
…This site is meant to be like an interactive collection of the coolest herb books you've ever read and like having a congregation of all your herbal mentors in one place. Candyland for the herb-nerds like me! – Tessa, Homestead Lady
Enter to win this giveaway using the app below! The winners for Day 1 and Day 2 will be announced Wednesday, June 7th by email so be sure to sign up for our newsletter to be notified!
Day 2: Tuesday 6/6 – Free Enrollment in The Herbal Materia Medica Short Course
Launched earlier this year, the Herbal Materia Medica Course is an excellent addition to your herbal studies. Here at the Herbal Academy, we believe in connecting to herbalism via the plants directly in addition to studying herbal theory and academics. We created the Materia Medica Course out of a love for herbs and a desire to encourage you to enrich your studies one herb at a time. The Materia Medica course teaches you to research and compile herbal monographs to curate an individualized Materia Medica that is unique to you. This Course provides a template to work with as you study and begin to better understand your herbs.
We believe that you can build a bond with each plant by focusing on single herbs in this study. This course is not about memorizing flash cards, but gaining a truly comprehensive knowledge and relationship with each plant in your materia medica. This understanding of each plant includes topics such as native range, botanical description, and traditional uses that can also help our academic understanding come alive so we can begin to understand a plant's "personality," so to speak.
But the course also goes beyond just explaining how to work through creating a materia medica monograph. We've made sure to include plenty of information on herbal safety, researching tips, and activities to help you connect to each plant you choose to document in your journal.
One winner will be randomly selected to win this prize, and will be provided a coupon code of $45 to apply towards enrollment in the Herbal Materia Medica Course. The winner will be announced by email. This prize may also be gifted or used as credit to apply towards another course.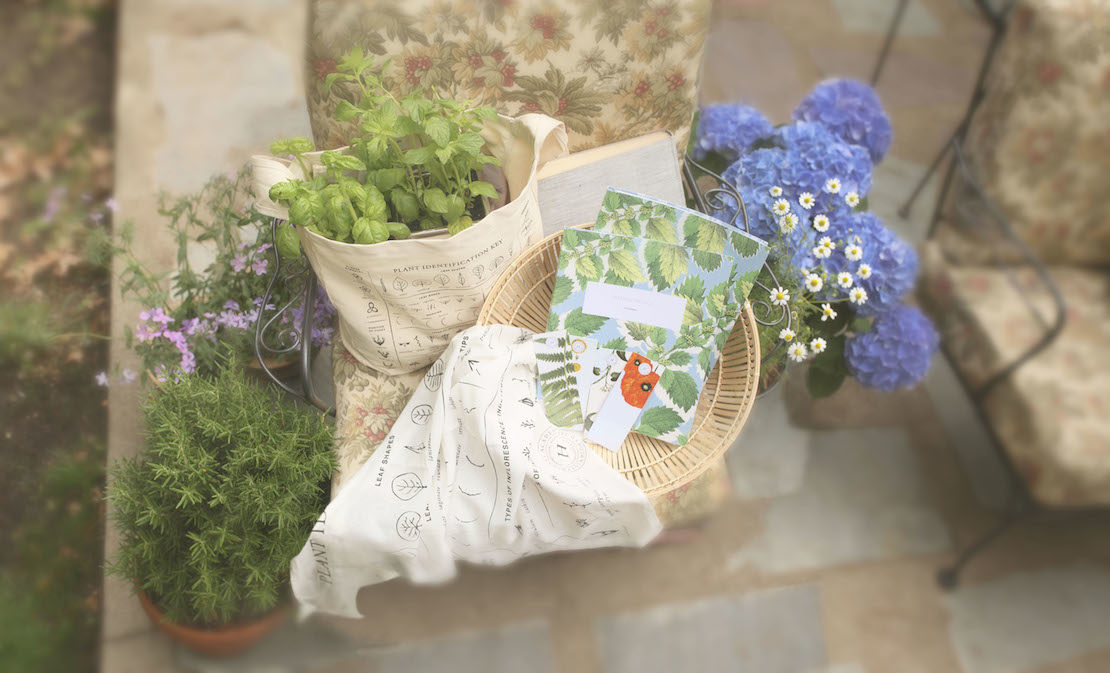 Day 3: Wednesday 6/7 – Goods Shop Favorites
To celebrate the launch of the Herbal Academy Goods Shop last fall, we have curated a package of herbal goodies to share for our Day 3 giveaway! The package will include some Goods Shop favorites like the Plant Identification tote bag and tea towel, beautifully designed Herbalist bookmarks, and the highly coveted Materia Medica Journal for an overall value of $86.
Enter below to win a chance to win this herbal basket! Winners for Day 3 and 4 will be announced on Friday 6/9.
Day 4: Thursday 6/8 – Free Enrollment in the Introductory Herbal Course
The Herbal Academy Introductory Herbal Course is a great first step to set down a firm foundation in herbalism. This thorough beginner's course offers six units of study packed with informative lessons that cover herbal basics, common discomforts, kitchen remedies, the nervous system, body care, and the holistic approach to herbalism.
This course includes inspiring recipes essential for each unit of study to a beginner's repertoire, over 50 herbal monographs, charts and graphs, videos, and ebooks. Once you've joined the Introductory Herbal Course, you will enjoy support from teachers and other students in our wonderful Academy community!
The Introductory Herbal Course is priced at $195. Students will have access to the online portion of the program for twelve months.
Preview a lesson from the course here.
And learn more about the Introductory Herbal Course here.
One winner will be randomly selected to win this prize, and provided a coupon code of $195 to apply towards enrollment in the Introductory Herbal Course. The winner will be announced by email. This prize may also be gifted or used as credit to apply towards another course of greater value.
Day 5: Friday 6/9 – Free Enrollment in the Entrepreneur Course
Our last prize of the week will be chosen by you! We have a poll running now through Friday with a variety of options. Will it be a course or package for a single winner? Or one of our new offerings for three lucky participants? Prizes are transferrable should you wish to gift a prize to someone special or if you are a student already enrolled in one of the options.
BASED ON YOUR VOTES
Which prize would you like us to select for the Day 5 Giveaway?
Entrepreneur Herbal Course – 1 winner (42%, 318 Votes)
Family Herbalist Path Package – 1 winner (39%, 295 Votes)
The Craft of Herbal Fermentation Course – 3 winners (19%, 146 Votes)
Total Voters: 759
Loading ...
Enter to win the Day 5 prize by adding your information to the app below. The winner will be announced Saturday, June 10th by email!
Prize Option #1: Entrepreneur Herbal Course – 1 winner
Do you dream of running your own herbal business? Perhaps you are already planning to do so. The Entrepreneur Herbal Course, valued at $595, is designed specifically for students who want to take their herbal education along a path of opening an herbal business. This course prepares students to run a small herbal products business in the unique and sometimes challenging field of herbalism. Learn the art, science, and business savvy of making and selling herbal products, and follow along with the tutorials and videos highlighting tips specific to business start up. This course won't just show you how to make a salve with ethically and sustainably sourced raw materials—we'll teach you how to package and market one!
If you have dreamed of working with herbs in a natural environment where you set the standards as well as the goals, this is the course to help you do just that. For those of you who are dreamers and doers, this is the prize to vote for!
Learn more about the Entrepreneur Herbal Course here!
Prize Option #2: The Craft of Herbal Fermentation Course – 3 winner
Are you interested in herbal fermentation? Fermented foods and drinks are a such a popular topic and important addition to a balanced diet that we created a whole short course to help students discover the art and science of herbal fermentation! The Craft of Herbal Fermentation Course explores the excitement and liberation that comes from creating herbal fermentations including herbal beer, herbal mead, herbal kombucha, herbal water kefir, and herbal lacto-fermented foods through both written instruction and video tutorials. You will also be introduced to exclusive recipes and techniques and supplied with the resource and supply lists that you will need to get started on your own herbal fermentation journey.
Seasoned homebrewer, fermented foods enthusiast, or beginner – this course has something to offer everyone. With a specific focus of incorporating herbs into your fermentations, these lessons are loaded with inspiration, new techniques, and considerations specific to the beauty and complexity that healing herbs can bring to any fermentation process.
This course will be awarded to 3 lucky winners!
Learn more about the Craft of Herbal Fermentation Course here.
Prize Option #3: Family Herbalist Path Package – 1 winner
This prize is perfect for folks who want to become educated about day-to-day health concerns and to gain the knowledge and confidence required to support their own wellness as well as their family's and community's. If you are seriously interested in starting your herbal education, the Family Herbalist Path, valued at $540, will help get your feet firmly planted on the ground and then send you along your way into in-depth studies! This package is a bundle of both the Introductory Herbal Course and the Intermediate Herbal Course. If you are interested in starting a journey into herbalism, this may be the vote for you!
Learn more about the Family Herbalist Path here!
---
---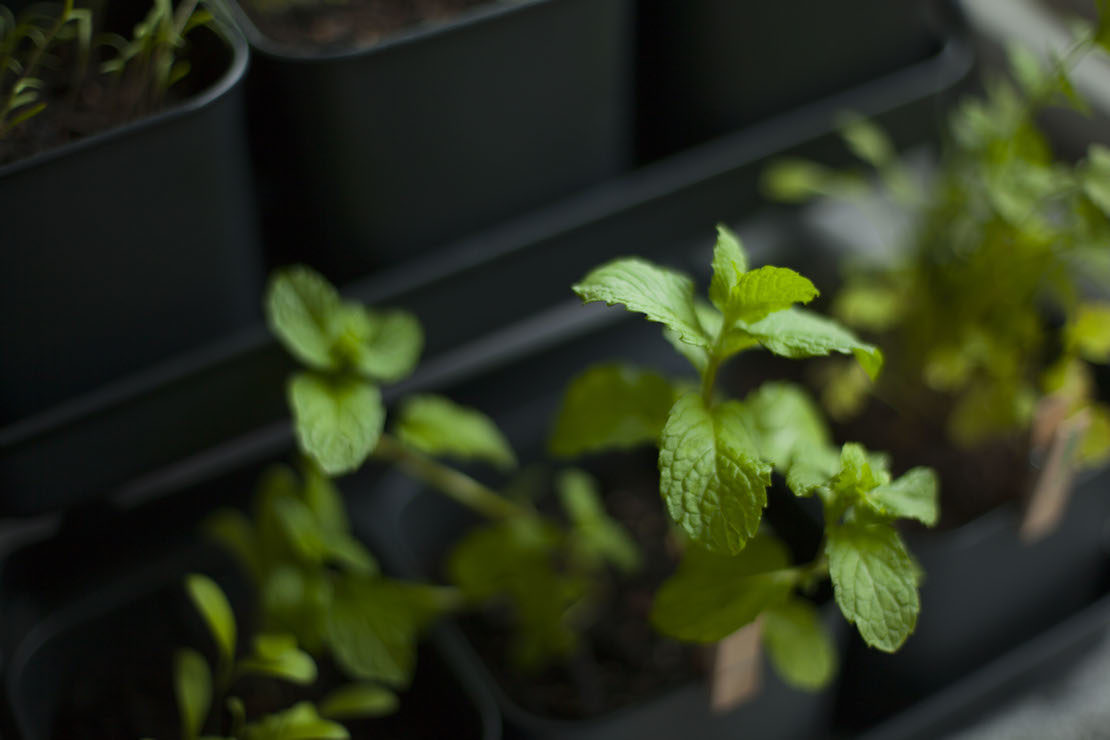 Here at the Herbal Academy, we are devoted to teaching the art and science of herbalism while honoring our intrinsic connection to nature. The theme of connecting with plants is grounded in our lessons, our lives, and our mission. We value quality – quality education in our herbal studies programs, quality time with each individual herb, and quality relationships with our students and community. This is why we are delighted to share these 5 Days of Giveaways with you!
We hope you participate to win! There is an opportunity to enter for each prize from Monday, June 5th, to Friday, June 9th. Follow along by signing up for the Herbal Academy newsletter. Winners and special surprises will be announced throughout the week!
Contest Rules:
All giveaways are open to participants worldwide, ages 21 and older. Enter daily for your chance to win. The winners will be selected at random. By entering into the giveaway, you must provide accurate information into the Rafflecopter app. By entering the Rafflecopter app, you are providing your email address with the understanding that your email will be added to the Herbal Academy's newsletter database. Winners will be announced by email, so to stay up-to-date on the contest prizes, make sure you are subscribed to the Herbal Academy Newsletter. Winners will have up to 2 weeks to claim the prizes. Prizes are transferrable. No purchase necessary to enter or win. This giveaway is hosted by the Herbal Academy.
Rafflecopter Disclaimer: This promotion is powered by Rafflecopter. Metric Feat LLC ("Rafflecopter") does not sponsor, administer or endorse this promotion. By entering this promotion, Participants agree to Rafflecopter's Privacy Policy (http://www.rafflecopter.com/rafl/privacy/). For technical information about the Rafflecopter widget, please visit http://blog.rafflecopter.com/2012/08/anatomy-rafflecopter-giveaway/.
Facebook Disclaimer: Entrants should understand that they are providing their information to the Herbal Academy and not to Facebook. This promotion is in no way sponsored, endorsed or administered by, or associated with Facebook or any other social media platform.