5 Enlightening Herbal Books About World Traditions
As a whole, herbalism is made up of many traditions from all over the world. Distinct schools of herbal thought have arisen across many time periods, cultures, and regions of the globe, with one thing in common: they all consider ways that plants help us heal. The theories that developed and the skills that have been passed down are a beautiful testament to the versatility and the applicability of herbs in our lives.
In herbalism, exposure to these varied traditions and theories can deepen our personal experience with plants. New ideas keep us refreshed and inspired and can help us to develop our own unique approach to herbalism. In our first article, 6 Herbal Medicine Books Worth the Investment, we covered books we think are indispensable to a home herbal library.
Herbal Books To Grow With
Here, we cover 5 more books. This time, each book takes you deeper into a specific tradition of herbalism and introduces a unique point of view or framework for working with herbs. Reading books like these is a great way to grow as an herbalist, and a fun way to learn about herbal history, other cultures, and healing practices from around the world.
Ayurveda is a tradition of herbalism that originated in India thousands of years ago. It has its own distinct approach to applying and classifying herbs, a unique materia medica of plants native to the region, and is well known for the three doshas- a theory about body types that herbalists can use to frame healing strategies and pair people with their ideal herbs.
This handbook is a lovely introduction and covers theory, materia medica, and how to prepare and use herbs according to Ayurveda. Appendices and glossaries add even more useful information in a format that is easy to study and reference later.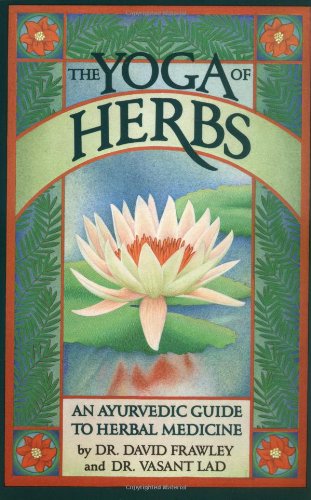 Traditional Chinese medicine (TCM) is, without a doubt, one of the most complex traditions of herbalism on the planet. With thousands of years of texts and composite experiences to draw from, students can return to this tradition again and again and always come away with new insights and material. But TCM can be a tough nut to crack for the casual reader or the beginner.
The Web That Has No Weaver, however, is the perfect starting point for exploring this sometimes-overwhelming tradition. In each chapter, the author gracefully handles complex theories in order to provide a beautiful and practical framework for approaching TCM. He explains in his introduction that "In the choice between an analytic deconstruction and provocative narrative, I have adopted the perspective that healing must embody an art with a compelling and even poetic message," and that perspective rings true in this book.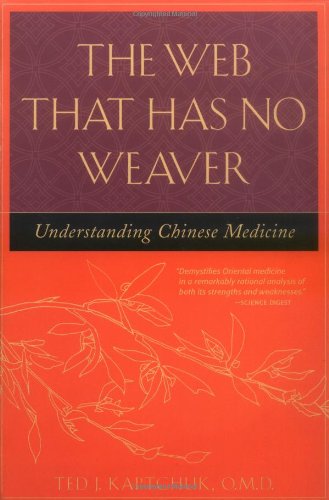 Drawing on diverse Western sources from the ancient Greeks through the Middle Ages and on to the early 1900s, Matthew Wood teases out the underlying framework of traditional Western herbalism. Although Western herbalism has sometimes been dismissed as an unwieldy mish-mash of other traditions and folklore, Wood makes the case for common themes and a forgotten language of "energetics" that can be used to add depth and understanding to the Western herbal tradition.
Part one of this book covers theory, and the second part covers the classification of medicinal plants, including some fascinating herbal profiles. A deceptively small book, it is best read a little at a time so that you can absorb the complex theories and rich history of herbalism. Despite the complexity of material in this book, it is nonetheless an engaging and fascinating read.

Complex theories and traditions aside, herbalists may also perceive their journey as a sacred one, and this illuminating book explores the ways spirituality and herbalism can overlap. The author draws from his own experiences, as well as careful research, integrating the two into a fascinating read. He respectfully documents many facets of herbalism and demonstrates how it is a deep, meaningful practice that eclipses carefully controlled studies, active constituents, and measured facts.
This book is a testament to Stephen Harrod Buhner's skill on the subject, because many of his other works focus on the scientific and clinical side of herbalism. Sacred Plant Medicine is a brilliant work that can encourage us to consider a more relational way of working with plants.

The Complete Earth Medicine Handbook is a beautiful guide in the folkloric tradition, covering 33 common plants of Europe, many of which are also found in North America. Plants featured include calendula, burdock, and yarrow, as well oft-overlooked weeds, such as ground ivy, herb Robert, and dead nettle.
Lovely illustrations for each herb are accompanied by recipes, lore, and practical uses for the plants. It's the perfect book to browse with a cup of tea in one hand and a notepad in the other- because there will be plenty of tidbits you will want to remember and recipes to try later!
The author is a naturopath from Germany, and this handbook was originally published in 1984 as Medizin der Erde: Legenden, Mythen, Heilanwendung und Betrachtung unserer Heilpflanzen. In 1996, the first English translation was published in the United states, and in 2003, a revised edition was released, titled the Complete Earth Medicine Handbook.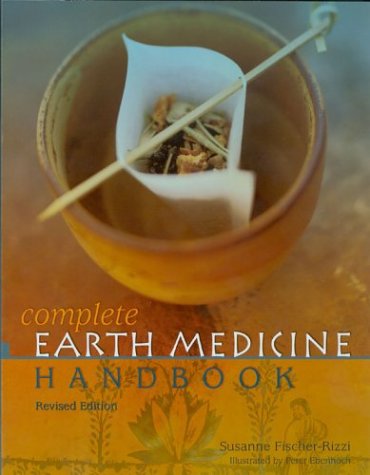 Other Herbal Books to Explore
Looking for more books to support your herbal studies? Our new Herbal Bookshelf can help! Search, preview, and purchase books that have been hand-picked by Herbal Academy educators with ease. What will you add to your herbal library next?
Books and resources listed in the Herbal Bookshelf, as well as in references, citations, and book reviews on the Herbal Academy website may contain titles and language that include words and phrases such as "healing," "treat," and "medicinal." Herbal Academy web pages that include book reviews, products, references, citations, periodicals, or other publications and links should not be construed as medical claim, diagnosis, or treatment. The Herbal Academy is not responsible for the content of these outside resources. The Herbal Academy makes neither medical claim, nor intends to diagnose or treat medical conditions.