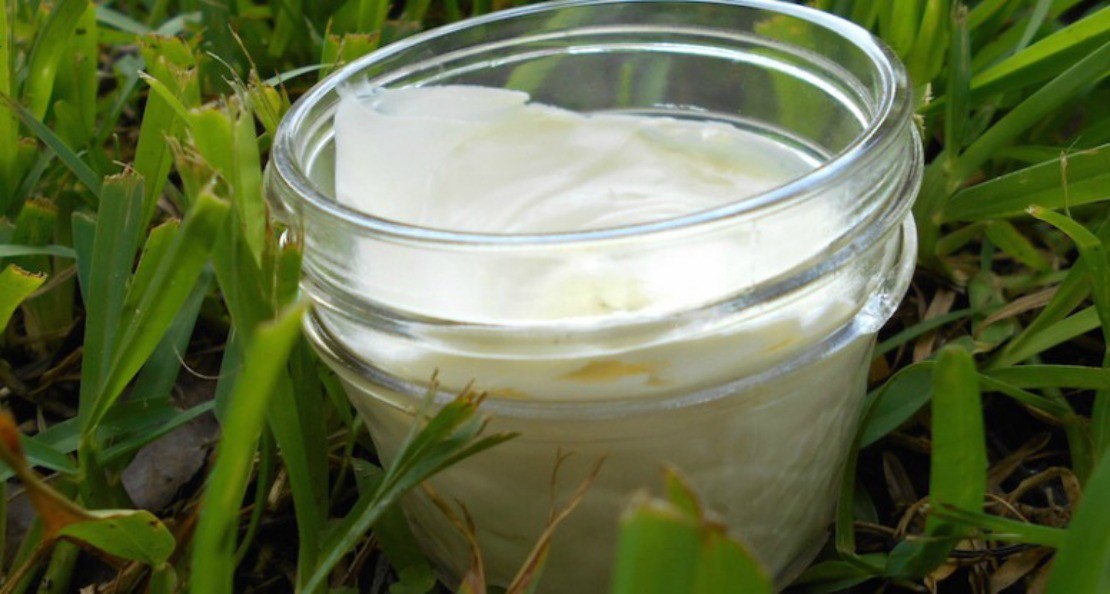 4 Herbal Recipes For Everyday Skin Care
With farm season and warm weather coming our way and the brisk cold winter air at our backs, stocking the bathroom cabinets with concoctions from the kitchen is one way to be proactive about caring for your exposed outer layer. Skin care is not only a method of self-care and body-love, it also offers preventative measures for oxidative damages we incur as living beings out in the world.
I like my skin care to be affordable, non-toxic, and easy to input into daily and weekly routines. Most dermatologists see daily skin care in three stages: cleansing, toning, and moisturizing, with a weekly free-radical scavenging practice tacked on. A myriad of DIY recipes are available with any number of combination of easily accessible ingredients, from green tea and cacao to tea tree and sage. Below are a few recipes that I've used over the years to satisfy that tribute to Venus, the small daily luxury of body benevolence.
4 Herbal Recipes For Everyday Skin Care
Cleanse: Oatmeal Rose Honey Scrub
Many skin care educators agree that using a scrub or exfoliant several times a week can help clear dead and congesting cells from the surface of the dermis so that the living underlayers can receive moisture and antioxidant care from other products. The trick to a good scrub is to balance the exfoliation with skin-food, moisture, and toning to avoid irritation or overdrying.
The emollient and nourishing Avena is a grain long cherished for its skin-soothing properties, often applied in poultices and creams for dry, chapped, and irritated surface layers. The fine-ground oats bring the gentle exfoliating quality while also layering on gooey nutrients that help repair and plump. Rose petals similarly offer a gentle exfoliation while also lending the gentle astringent quality that rose water is so famous for.
Raw honey has long been used for skin care on account of its anti-microbial, anti-inflammatory, moistening, collagen-boosting, and free radical-scavenging actions (Ediriweera & Premarathna, 2012). Rich in proteins, acids, minerals, and antioxidants (uniquely, in the flavonoid pinocembrin), honey is called for in many traditional recipes and formulas for acne treatment, cleansers, moisturizers, hair conditioners, and wound care (Ediriweera & Premarathna, 2012). The sticky golden layer cleans without drying out the skin, and the fragrant rose petals offer their well-known astringent properties, drawing pores closed and tightening the structures for more resilience tissue. Traditional medicine practices hold that honey can also serve to enhance the properties of the herbs and other substances with which it is combined (Ediriweera & Premarathna, 2012).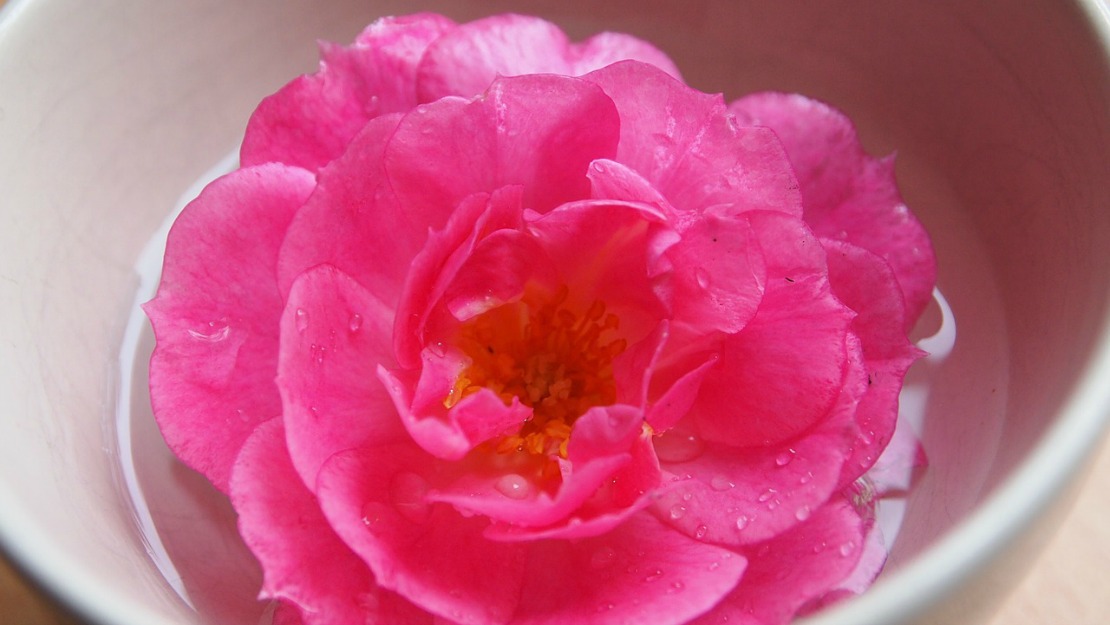 Tone: Queen of Hungary Water
This hundreds-of-years-old recipe has disputed origins and a difficult to trace lineage, but many a parfumerie and kitchen-witch swear by various versions of this recipe—the most well-known of late including Rosemary Gladstar's (2001). Steeped in witch hazel (antimicrobial and astringent) or apple cider vinegar (which offers astringent, anti-infective, pH balancing), the herbs included offer toning, cleansing, anti-inflammatory, and anti-oxidant for daily care as well as for stressed tissues (Johnston & Gaas, 2006).
Moisturize: Calendula and Rosehip Oil
The oil bases for creams or face serums are usually chosen from among the lighter food-grade oils that are more affordable and available. For many people, olive oil is too heavy for the skin of the face so other options in which to infuse herbs include jojoba, argan, sweet almond, avocado, coconut, or a combination.
The bright blooms of Calendula have long been called upon to address skin ailments that include inflammation, infection, irritation, and oxidative stress (Dawid-Pac, 2013). Research has confirmed the wound regenerating, gentle tissue drawing, and antimicrobial actions that folks practices have employed Calendula for. Rosehips, similarly, offer a highly nourishing tonic for tissues that have undergone oxidative stress, including post-surgical scarring and the daily effects of the elements.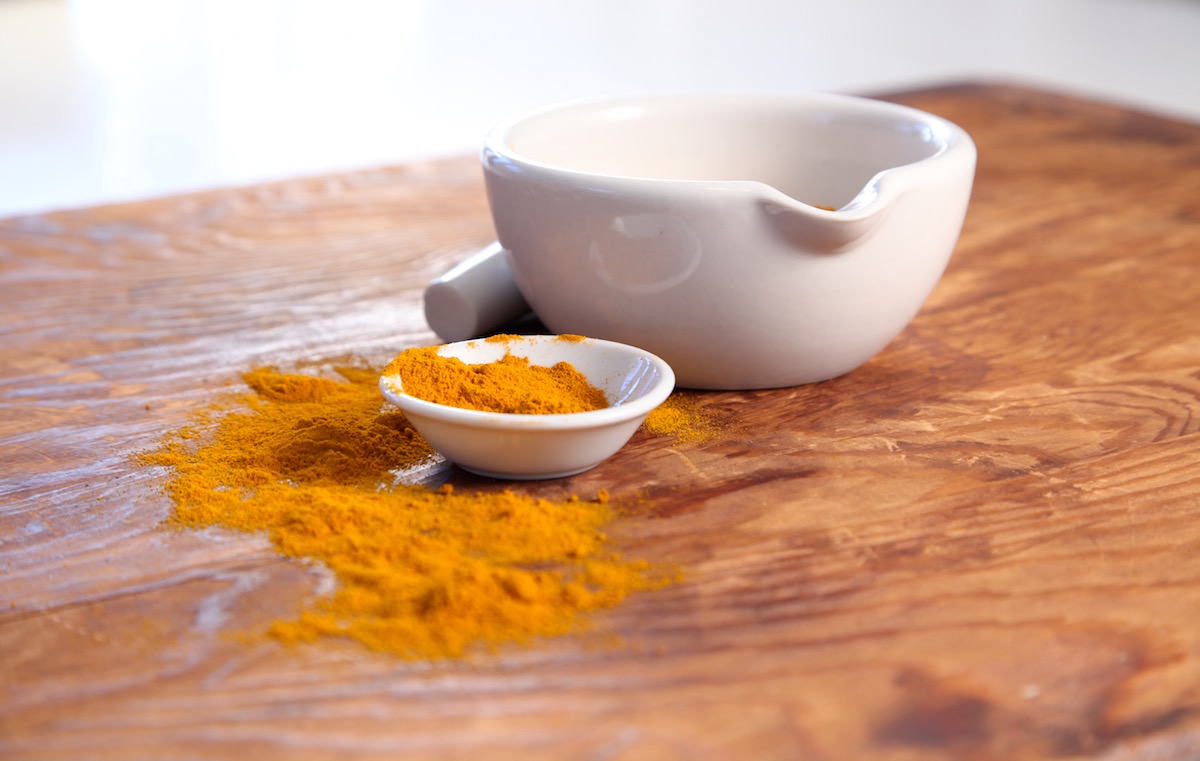 Repair: Yogurt Honey Turmeric Mask
Once or twice a week, it's useful to give a little extra care and nourishment to your skin. Clay, honey, or fruit peel masks can serve to hydrate, deep clean, exfoliate, and offer damage-control, and it's useful to choose herbs and bases that suit the needs of your pH, moisture, age, and oiliness.
Similar to fruit acids like lemon, yogurt (whole and with no added sugars or preservatives) offers gentle acidic nourishment that complements the pH of the skin and removes dead cells from the surface that may clog pores and cause skin to appear dull. Adding a small amount of turmeric offers significant preventative and restorative skin care. Current research offers evidence that curcumin, a principle compound in turmeric, can address persistent inflammation, accelerate wound closure, treat skin infection, ameliorate skin discolorations, and protect against cytotoxic agents and environmental pollutants (Nyugen & Friedman, 2013, Sonavane et al., 2012).
For many of us who have long been encouraged to cultivate our inner lives and not become to mired in the fleeting experiences of the cosmetic, it can feel challenging to prioritize skin care. In times of decreasing ozone and increasing skin cancers, however, the everyday attention to the body's largest and most exposed organ is an act of self-care that can help us increase quality of life, longevity of the body's function, and a joy in beauty that allows our outer surfaces to magnify and translate the inner care we show ourselves daily.
REFERENCES
Dawid-Pac, R. (2013). Medicinal plants used in treatment of inflammatory skin diseases. Advances in Dermatology and Allergology/Postȩpy Dermatologii I Alergologii, 30 (3): 170-177.
Ediriweera, E.R.H.S.S., Premarathna, N.Y.S. (2012). Medicinal and cosmetic uses of bee's honey – a review.  Ayurveda, 33(2):178-182.
Gladstar, R. (2001). Family herbal: A guide to living life with energy, health, and vitality. North Adams, MA: Storey Books.
Johnston, C.S., Gaas, C.A. (2006). Vinegar: medicinal uses and antiglycemic effect. Medscape General Medicine, 8 (2): 61.
Mandal, M.D., Shyampada, M. (2011). Honey: its medicinal property and antibacterial activity. Asian Pacific Journal of Tropical Biomedicine, 1(2): 154–160.
Nguyen, T.A., Friedman, A.J. (2013). Curcumin: a novel treatment for skin-related disorders. Journal of Drugs in Dermatology, 12(10): 1131-7.
Sonavane, K., et al. (2012). Topical curcumin-based cream is equivalent to dietary curcumin in a skin cancer model.  Journal of Skin Cancer. Published online 2012 Dec 13. doi:  10.1155/2012/147863