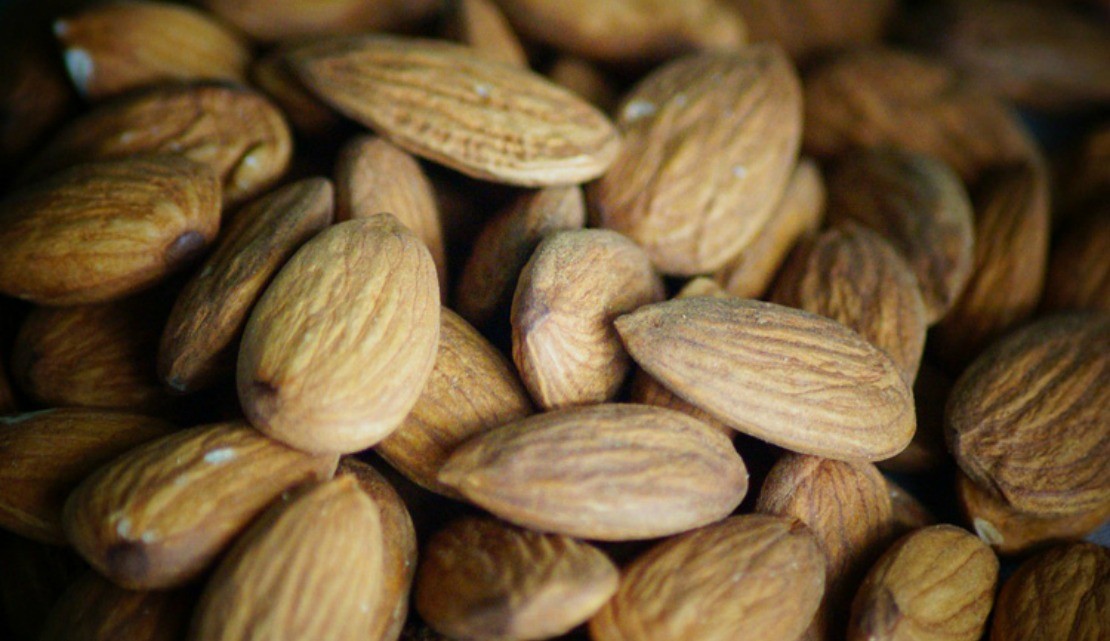 3 Herbal Recipes To Boost Your Energy
After a tough day at work, your only wish is to slip into your comfy pajamas and curl up in a snug blanket. When the brutal alarm clock snaps you out of a happy dream the next morning, you grumble about what a disturbed night you've had courtesy of the mosquitoes and the blaring music playing in the neighbourhood. As always, you blame your low productivity and energy levels at work on the lack of zzzzs! But is that the only reason you're so weary? Maybe not! It may also have something to do with your poor dietary habits. The light wrap and coffee that you grabbed at a cafe is surely not a healthy source of energy-giving macronutrients. You need foods rich in proteins, fats, and carbohydrates for a healthy body and an alert mind. Here's why:
Proteins are the Building Blocks
Fitness enthusiasts are all loyalists of a protein rich diet and it's not surprising to see why! Protein is what provides structure to the body cells, builds enzymes and hormones. It also helps maintain acid-base balance in the body and fights wear and tear. In addition, it provides the body energy by converting amino acids to glucose or fatty acids. One gram of protein provides four calories of energy. Try this yummy recipe that's a great source of your daily protein intake.
On days when you're not in the mood to spend too much time cooking but still want a wholesome meal to keep you going, Bean Salad With Herbs is your go-to! Beans are loaded with proteins (19 grams per cup) which provide the body many essential amino acids such as isoleucine and lysine. These amino acids are responsible for improving immunity and metabolic function. Beans are also an excellent source of dietary fiber and help lower cholesterol owing to their high folate content. Folate lowers levels of homocysteine, a toxic amino acid that is a risk factor in cardiovascular diseases (American Heart Association, 2014). Parsley contains anti-oxidant nutrients like flavonoids (luteolin) and vitamins A and C, while capers are rich sources of energy, red blood cell-producing iron, and bone-strengthening vitamin K.
Bean Salad with Herbs
Ingredients
2 cups freshly cooked white beans
1/4 cup fresh parsley leaves
1/4 cup olive oil
2 tablespoons finely chopped capers
2 tablespoons fresh lemon juice
Salt and pepper to taste
Directions
Mix the beans, parsley, olive oil, capers and lemon juice in a big bowl.
Sprinkle with salt and pepper to taste.
Makes four servings.

Carbohydrates are Energy Powerhouses
Don't believe what they say about embracing a no-carb diet to stay in shape. Carbohydrates are by far the best source of energy for your body. In fact, even famous diet plans like the GM diet and Mediterranean diet include the required amount of healthy carbs in their dietary schedule. Carbohydrates provide the body with glucose, which is carried to the cells and converted into usable energy. Enjoy this simple recipe that has just the right amount of carbs (and delight) that your body needs.
This scrumptious recipe can turn anyone a fan! Super easy to make, Roasted Herb Potato works as a side dish, a mouthwatering snack and is always a winner at the last minute parties! Potatoes are high in carbohydrates (37 grams per potato) and are packed with antioxidant vitamins A and C. When boiled, they are almost free of fat and full of energy. Thyme helps keep skin and stomach infections at bay. Oregano contains beta-caryophyllin which has anti inflammatory properties and even reduces risk of osteoporosis. Paprika is a rich source of vitamin E, which controls blood clot formation and improves blood flow.
Roasted Herb Potato
Ingredients
1 teaspoon ground oregano leaves
1 teaspoon ground paprika leaves
1 teaspoon ground thyme leaves
3 boiled potatoes, cut into small pieces
3 teaspoons olive oil
Salt to taste
Directions
Mix the oregano, paprika, and thyme in small bowl.
Mix potatoes with a dash of olive oil in a bowl.
Sprinkle the herb mixture on the potatoes and gently combine.
Bake the seasoned potatoes in a preheated oven for 25-30 minutes until they are crisp and golden brown.
Makes four servings.
Fats Provide a Protective Cushion for your Organs
If popular notion is anything to go by, then fats and good health can never sail in the same boat. The fact of the matter is that fats are extremely crucial for a healthy body. Not only are they energy providers, but they also provide cushion to vital organs like the heart and intestines. Fats also help provide insulation and maintain the body temperature.  They have the ability to absorb fat-soluble vitamins like vitamins A, K, and E. As some fats like saturated fats and trans fats can be dangerous (Harvard School of Public Health, n.d.), ensure your diet is rich in unsaturated fat sources like nuts, olive oil and fish. Try this delicious recipe which is a great source of healthy unsaturated fats.
Roasted Spiced Almonds With Herbs are a flavorful snack or a gourmet gift. These nutritional powerhouses aren't just healthy but are also extremely appetizing. Almonds are high in monounsaturated fats (29 grams per cup), which are known to reduce risk of cardiovascular diseases by lowering the levels of LDL (bad) cholesterol. They are also rich in fiber and vitamin E, an anti inflammatory antioxidant that helps fight cancers. The herbs, besides adding the right zing to the nuts, also contain therapeutic properties which prevent inflammation (oregano), enhance cognitive function (rosemary) and ward off diseases owing to their high antioxidant content (thyme)!
Roasted Spiced Almonds
Ingredients
2 cups almonds
1/2 cup maple syrup
1 teaspoon finely chopped fresh oregano leaves
1 teaspoon finely chopped fresh thyme leaves
1 teaspoon finely chopped fresh rosemary leaves
1 tablespoon olive oil
Salt to taste
Directions
Mix the almonds, maple syrup, oregano, thyme, rosemary, and olive oil in a pan. Add salt to taste.
Bake the herbed nuts in a 350° oven and stir occasionally until they are well roasted and golden brown in color.
Makes two cups.
Which of the three wholesome recipes are you going to indulge in first? Share with us your responses and thoughts in the comments section below.
REFERENCES
American Heart Association. (2014). Homocysteine, Folic Acid and Cardiovascular Disease. Retrieved from http://www.heart.org/HEARTORG/GettingHealthy/NutritionCenter/Homocysteine-Folic-Acid-and-Cardiovascular-Disease_UCM_305997_Article.jsp.
Harvard School of Public Health. (n.d.). Fats and Cholesterol: Out with the Bad, In with the Good. Retrieved from http://www.hsph.harvard.edu/nutritionsource/fats-full-story/.
Vineetha Reddy is  a regular practitioner and adviser of everything related to nutrition, fitness, health and wellness. She has also begun to write and contribute to this knowledge ecosystem. She strongly believes that the ingredients you find in your pantry provide the best benefits for good health. Follow her best ideas and solutions on Twitter.