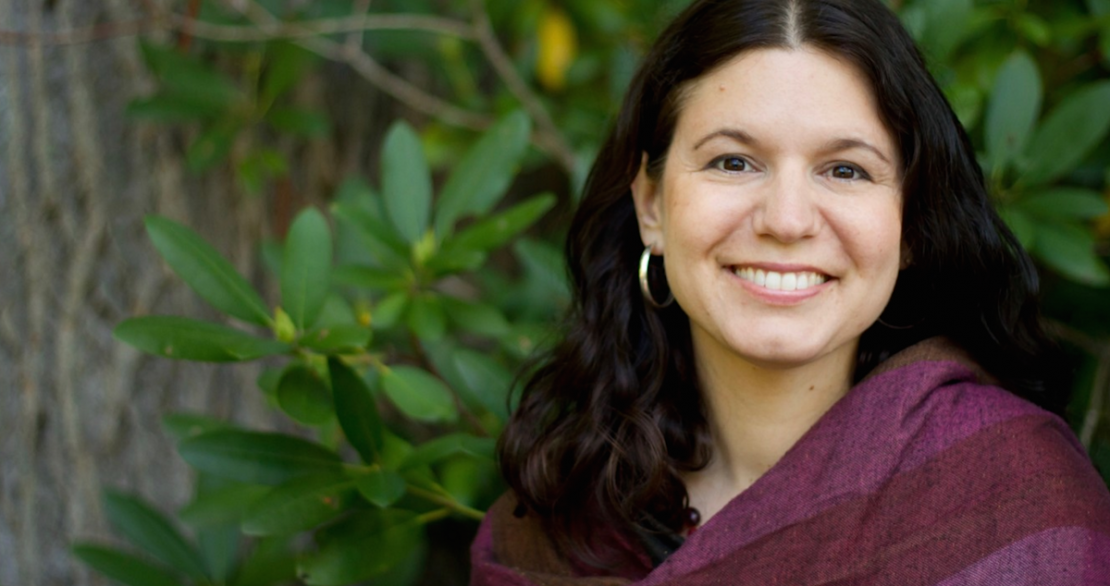 Teacher Feature: Maria Groves
We are fortunate to have many amazing herbalists as Associate Educators here at the Herbal Academy. They share their knowledge and expertise for our online herbal courses, contribute articles and other resources to The Herbarium, and are often active members of our MyHerbalStudies communities on Facebook and Instagram, as well. We are delighted to share an interview with one of these herbalist educators with you today!
Teacher Maria Groves shared many of her areas of expertise with us as we developed the Advanced Herbal Course, and was part of the collaborative process of course development for this rigorous and challenging course of study. Because Maria has a thriving herbal practice of her own, she was especially involved in the units that cover the topics of gaining clinical training and experience and how to run a successful clinical practice. In addition to being part of the course development team, Maria also contributes articles to The Herbarium membership website on a regular basis.
"Herbs and natural therapies hold tremendous promise in managing chronic pain with a good safety record. Even though the clinical research for some herbs is still preliminary, and in some cases lacking, plant medicine holds great promise and has a long history of use for pain relief. Beyond the use of herbs as simple pain relievers, the herbalist has a unique ability to aid the client. Assessing the client's deeper pathophysiology, diet, and lifestyle to address the root cause of pain and tailoring a protocol to the individual can go a long way to provide meaningful management of pain and inflammation." – Maria Groves, Advanced Herbal Course
Maria runs Wintergreen Botanicals Herbal Clinic and Education Center in New Hampshire and has a multifaceted herbal business where she combines herbal wellness consultations, teaching classes, and freelance writing. She has two decades of experience in natural health and herbalism, and her new book, Body Into Balance: an Herbal Guide to Holistic Self Care, was published this spring.
Interview with Academy Teacher Maria Groves
Even with such a busy schedule, Maria made time to talk with us about her path to becoming an herbalist, her flourishing herbal career as a clinical herbalist and entrepreneur, and her new book. She also had some wonderful advice on networking, which can be essential for a successful herbal career!
Herbal Academy: You now have a three-tiered herbal business that focuses on herbal wellness consultations, freelance writing, and teaching classes. Has this been your vision for your business all along? Can you tell us a little about how your herbal journey began, and where you thought it would take you at the time?
Maria Groves: This has been my goal ever since I opened my full-time practice in 2007; however, it came from my experience in the years prior. I've always been interested in herbalism and the healing powers of plants. My mother—a nurse—was also interested in this, and she has maintained a garden that includes herbs for as long as I can remember. In elementary school, I would peruse her Reader's Digest Magic and Medicine of Plants book, fascinated by the cool things that plants could do.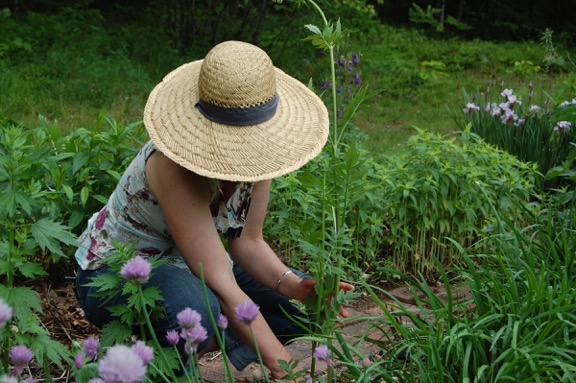 My herbal journey didn't really begin until my sophomore year of college. After debating between English/teaching, psychology, and English/journalism, I had settled on a career in journalism. Writing all those English papers and articles gave me plenty of opportunity to delve into my budding interests, including herbal medicine. I began building my herbal library, but I didn't start taking herbs until a stalking incident with one of my instructors left me with panic attacks and insomnia. That got me into an herb shop (the Mustard Seed, then in Portsmouth, NH) and on tinctures of kava and valerian (as well as some personal work to manage my stress level and emotions).
At this point, herbs totally hijacked my life. I spent the next years working in natural food stores (in the herb and supplement aisle), then working as an editor and running the fact checking department at Natural Health magazine. The magazine offered an amazing opportunity to interview herbalists from around the country, dig into the research, wade through PubMed, and sharpen my BS radar. However, even though working at the magazine was like a dream job to me, I really missed the personal interactions with others I had while working in the natural food store. I left the magazine to travel to Guatemala and study plants while figuring out what to do next while also doing freelance work for Natural Health and other publications.
One of the articles I wrote was on how to become a natural practitioner. It covered 10 different modalities, but what surprised me was learning that you actually could make a career and at least somewhat of a living as an herbalist. I immediately signed up for a beginner program with Nancy Phillips on her herb farm (which included Rosemary Gladstar's famous correspondence course), followed by study and certification at the Southwest School of Botanical Medicine with Michael Moore, followed by the advanced program with Rosemary and various guest speakers at Sage Mountain.
I would've been happy just buying herbal products in stores, but all these herbalists exposed me to a much more experiential form of herbalism where you "get your hands dirty" and really connect with the plants. That said, I learned over the years that making herbal products for market was not really my interest. What I really love is education. I started teaching classes, seeing clients, and continued freelancing part-time before I officially launched my full-time practice.
I really couldn't see letting go of any one of these facets of my herbal practice. I love them all for different reasons. Teaching is probably my main love—there is just something about seeing students get so excited about plants and all those "ah ha" moments about their bodies. Writing keeps me studying and learning more. Many articles turn into classes and vice versa.
Seeing clients is probably the most challenging of the three, but I feel it's important to be able to go deeper with people who need that support. This experience also helps fuel my own education and understanding of herbs. All the research in the world does not compare to really sitting down with people to figure out what really works and what doesn't.
These three tiers not only drive different facets of my interest in herbs and personal strengths, they also help keep my business viable and afloat. That was a happy coincidence. As anyone who runs their own business knows, things can change from year to year. You don't just work 40 hours and get a steady paycheck. Some years classes are down, others they run at full capacity. My writing gigs can vary widely depending on my relationship with the editors, how much they can pay, and the strength of the industry—print media has its challenges in an increasingly cyber world, and most online venues are not as well-run as the Herbal Academy.
It all comes together into a busy, exciting, and successful business where I have the opportunity to educate and empower thousands of people locally and across the country to take responsibility for their health and fall in love with the healing powers of nature.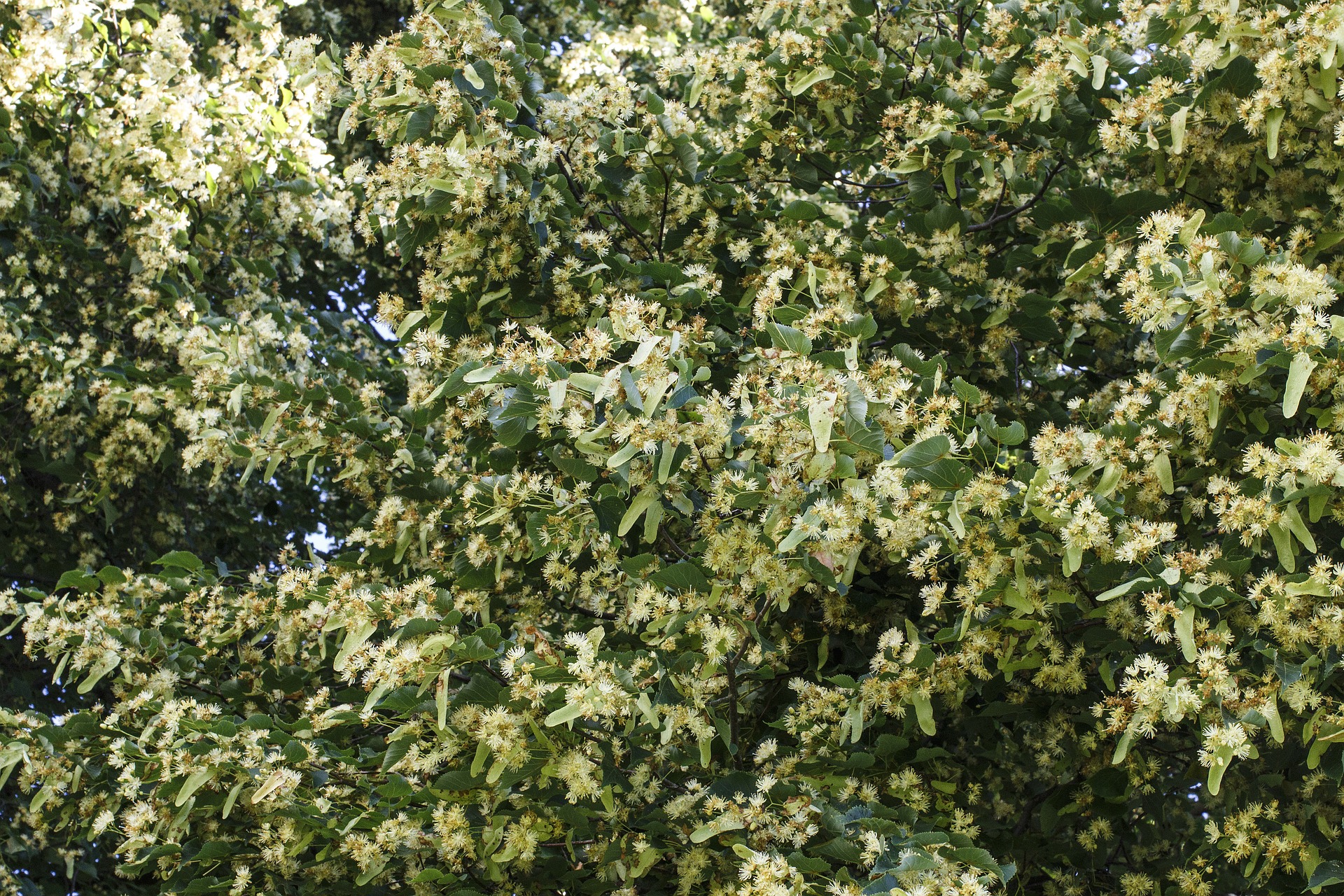 Herbal Academy: Your in-person classes have a strong hands-on component. Is that an influence from your studies with Rosemary Gladstar? What do you think makes this such an important skill for home herbalists?
Maria Groves: All of the teachers I have studied with have had a strong hands-on component to their classes. Being a devoted classroom student, that wasn't necessarily what I was looking for in my own herbal study. I would've been perfectly happy to sit at a desk and listen to the experts fill my brain with their herbal wisdom. But, working directly with the plants gave me a much deeper connection to herbal medicine.
As I started to teach, it was immediately clear that my students did not just want to sit and hear me talk at them. They wanted to do things, make things, and fill their cabinets. They were nervous on how to get started and wanted that guidance and experience.
The first year that I taught my Home Herbalist Series, it was much shorter and didn't include tea (because it seemed easy and obvious) nor oils, salves, and creams (because they were messy). I ran into one of the students later, and she told me how she was still trying to get up the nerve to create her first tea. I realized I had failed her as a teacher if she didn't feel at ease blending teas!
My classes are still full of a lot of rapid-fire lecture and very content-dense, but we almost always make something in the class as well now. I've come to realize that this is an important part of both our connection to the plants as well as a great way to be more self-sufficient. I've added a wide range of different kinds of remedies (including oils, salves, creams, lip balms) based on demand.
A few years ago I ran into a sometimes-student in the grocery store shortly before the holidays and said, "Why don't you teach a cordials class? I really want to learn how to make those!" So, within a few weeks, I was teaching a cordials class to a sold-out room of students. Often the most popular classes come at the requests of my students, so I'm always listening.
Herbal Academy: Will you share with us a little about the herbalists that have inspired or influenced you greatly- either in person or through their books?
Maria Groves: Of course Rosemary Gladstar is fantastic! However, I already had a solid understanding of herbal medicine before I began her course work. When I finally had the opportunity to actually study with her at Sage Mountain, what struck me most was what an amazing human being she is. If you hear her speak, at first she can seem light and fluffy, sunshine and happiness. But as you continue to listen and watch her, you realize how deeply she knows the plants as well as people.
She can see where challenges lie and easily diffuse them without ever changing her cheery demeanor. She's immensely wise and generous. She values her own personal well-being yet has managed to start, influence, and run so many amazing herbal institutions in our community—United Plant Savers, Sage Mountain, Women's Herbal Conference, International Herbal Symposium, California School of Herbal Studies, Traditional Medicinals, Mountain Rose Herbs, Zack Woods Herb Farm… I think it's fair to say that no other person has had as much influence on our herbal renaissance as she has.
That said, I consider Michael Moore my primary herbal teacher. I was fortunate to study with him in 2004 before he had to step back from teaching for health reasons and ultimately passed in 2009. He really blew my mind. Here on the east coast, he is not as well known, but in the southwest particularly, he's been another incredibly influential herbalist in our renaissance. If you have not ever read his books—they're not easy to find and rarely available in stores—you really must place an order and get ahold of his Mountain West or Pacific West books (even if this isn't your bioregion, you'll be grateful!). As you start reading, you'll realize what a gem he was.
Like Rosemary, he started practicing herbalism in California at a time when there were very few resources available. But, instead of working within the more folk and wise woman tradition, he instead combined his study of the eclectic and physiomedicalist herbal doctors of the 1800s and early 1900s with that of the southwestern curanderas and his own experimentation with the local plants of his region.
In his later years, I think it's fair to say he spent a tremendous amount of time online digging through old texts and recent studies while also getting his hands dirty wildcrafting and testing out the plants. He has really moved us beyond "standard quo herbal knowledge." Sitting in his class, you were enlightened both in spite of and because of his ramblings, and his understanding of the human body and how it interacts with plants was unique and phenomenal.
Many of his remedy techniques borrow from old pharmacy, and I've come to love and teach these techniques: high-potency tinctures made with as much fresh plant material as you can SHOVE into the jar and high-proof alcohol, alcohol-intermediary oils and salves, percolation tinctures… The student in me couldn't get enough of his lectures, and I refer back to my copious notes constantly. I get sentimental when I see Hagrid in the Harry Potter movies because they look so much alike. I really do miss the old bear and am grateful to his wife Donna Chesner (an amazing herbalist herself) for keeping his teachings going through the online course they developed in his final years.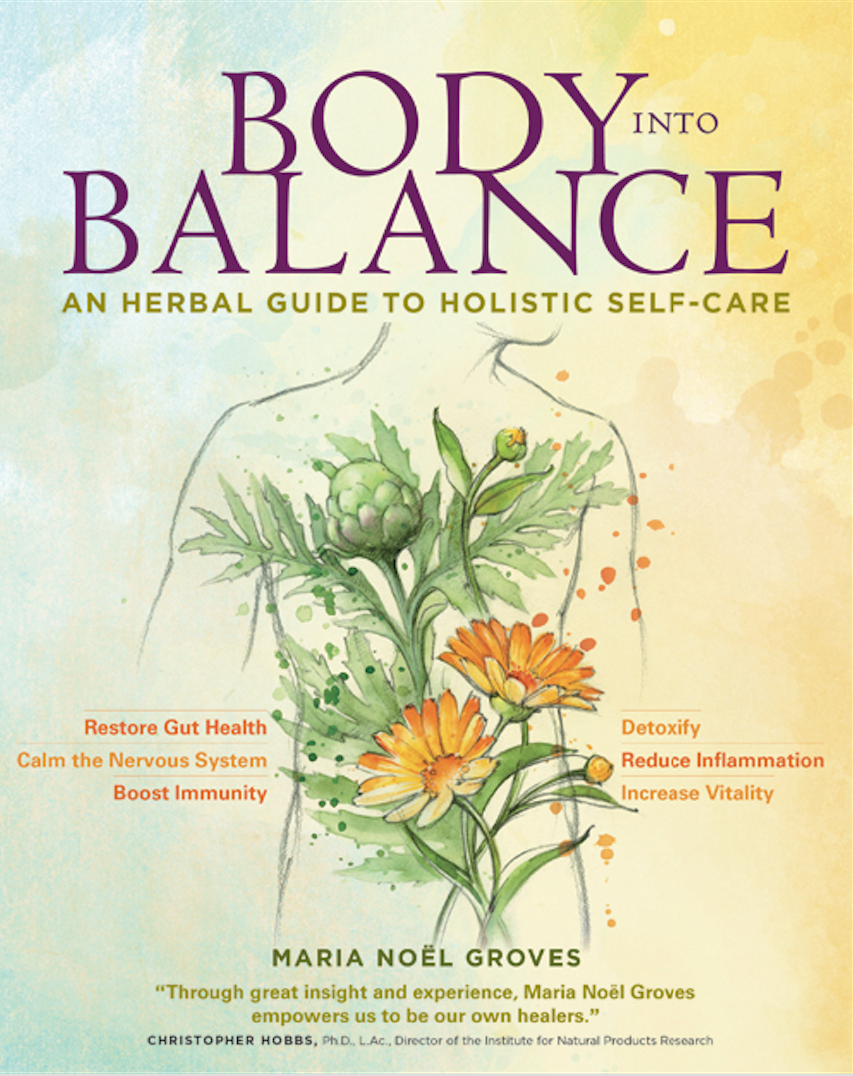 Herbal Academy: Congratulations on recently releasing your first book! What was your inspiration for Body Into Balance? Would you say that the experience you've gained through your clinical practice was helpful to you when you wrote your book? If so, how was the experience most helpful?
Maria Groves: Oh yes, my book! The actual content of the book certainly is influenced by my clinical practice experiences, but I think it is much more borne through the classes that I teach and articles I have written, with a certain amount of inspiration from Michael Moore.
This book comes from my core herbal series, the Home Herbalist Series, which I have taught for nearly 10 years now. I ultimately created a "part two" Beyond the Home Herbalist Series based on requests from students who wanted more yet realized we could not possibly fit any more content into the first nine three-hour classes. I had always thought eventually I would write a book.
I've fantasized about a Michael Moore-style book about Northeastern wild plants but don't feel I have anywhere near the experience to put together a book like the ones he has done. Several students kept saying, "You need to write a book!" Eventually, it clicked. I realized that while I might not have the experience I craved for a wild plant book, I could easily take my course notes and the many body system-focused articles I have written and develop that into a full fledged book.
Many students have told me that of all their books, they've found my class notes useful, and they resonate most with them. I think this is partly my writing style and the way I approach the herbs but also because we learn plants by body system. Even though many herbal study programs approach herbs this way, most books do not.
When I first began pitching my book proposal to Storey Publishing, no layperson's book really existed that approached herbs from a Western body system perspective. In the time between my first proposal and the finished product—just realized in March 2016—a few other books like this have popped up, but I still feel like mine is unique partly because of its layout.
Working with Storey allowed us the opportunity to really make the book as visual as it is educational while still keeping it affordable and accessible. Last summer the book's designer, Michaela Jebb, and local photographer Kimberly Peck came to my home for several long days of photo shoots, grabbing various plants from the garden and wild to arrange them by herbal action.
I personally prefer books with pictures, and I'm glad to have my own book full of them. For those who are getting started, it's so helpful to be able to really see the plants. But the book is as much about understanding the human body, your own human body, as it is about herbal medicine. As herbalists, we never just recommend herbs. In the effort to get to the root of the imbalance, we also look at diet, lifestyle, and underlying causes. This book includes quite a bit of that alongside the plants.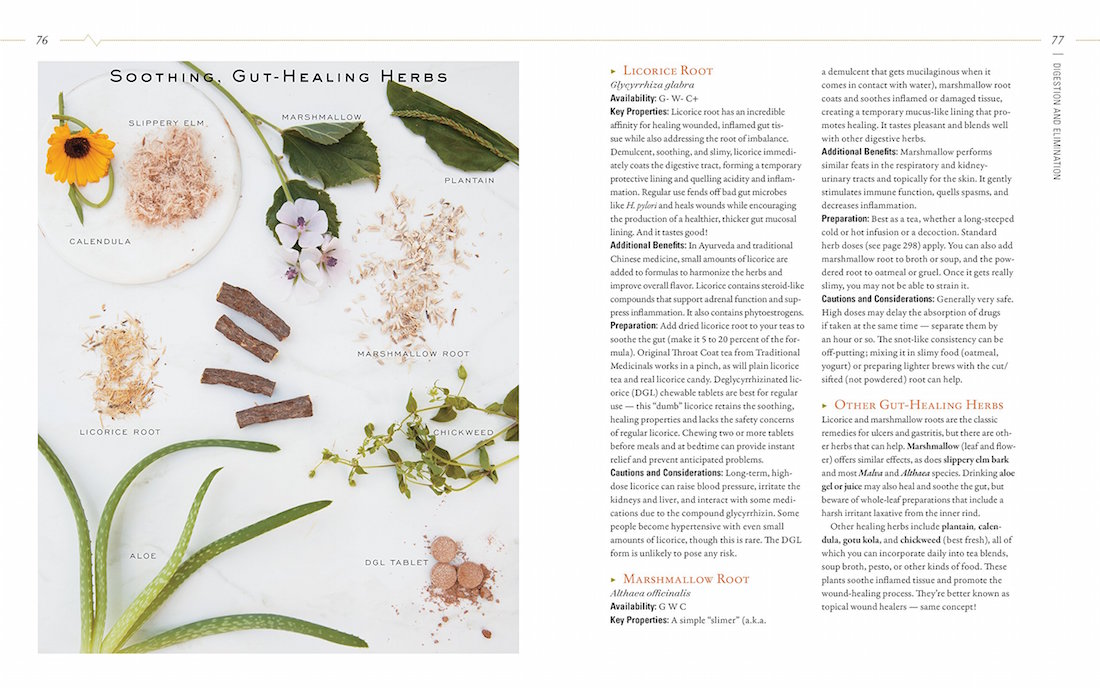 Herbal Academy: You have several professional memberships and associations- as a Registered Herbalist with the AHG, president of an AHG local chapter, Co-founder of Concord Co-op Wellness Educators, and member of the American Botanical Council, to name a few. Volunteering and professional leadership can be hard work, so what's your best piece of advice for an herbalist who aspires to be active in professional networks? Do you have any tips on networking for herbalists just starting their careers?
Maria Groves: Finding balance is often tricky for someone who aims to make a living as an herbalist. Herbalism is a calling, and we don't generally do it for the money, but at the same time it is important to recognize our own needs. This includes paying the bills as well as taking time for personal sanity, health, and enjoyment.
The year I launched my herbal business, I spent only four free days with my husband doing things we enjoyed doing, and I even accidentally scheduled a class on our anniversary. Now I make a point to mark off key weekends as soon as I break open a new calendar.
You might be thinking, what does this have to do with networking and volunteering? I think it's all related. It's in my ambitious editor slightly OCD Capricorn nature to do more, see problems, and want to fix them. I also love seeing people come together to do something better than we could do individually. I love superhero movies, especially the ones where they work together as a team. As a kid, one of my favorites was the Justice League. There's something exciting about a bunch of people with different skill sets sitting around a table brainstorming, taking responsibility, and making things happen.
I started the Co-op's Wellness Educator program in 2007 because our recently expanded Co-op wanted to expand our free community wellness class offerings while also networking with local holistic practitioners. The program has gone on to win local awards for wellness education as well as to partner with other like-minded groups to expand our reach and influence for various projects: the local hospital, the City's wellness program, our nearby Shaker Village…
In 2009, I started the NH Herbal Network because people kept telling me there were no other herbalists in NH and I knew this wasn't true. I'm pretty good at marketing myself and have a good website, so people find me relatively easily. I was getting calls from garden clubs like, "I'm so glad to have found you! I couldn't find anyone locally and was going to have to bring in an herbalist from another state for this talk!"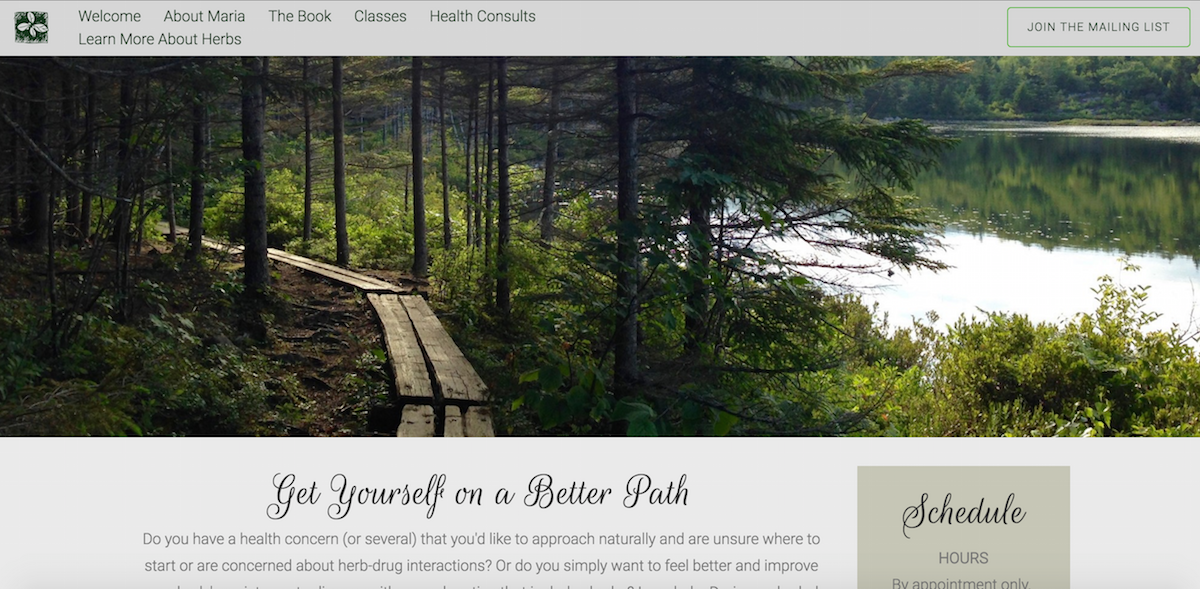 Meanwhile, I was connecting with more herbalists and herb-minded people through my work with the local Co-op. They were telling me how isolated they felt as herbalists and that even when there was another herbalist nearby, it was more like hostile competition than camaraderie. After hearing my colleagues say "we need to form a group!" enough times, I finally took the reins, spread the word, and brought us together in one room.
As you may know, working in groups is not always easy, especially since we're not all going to always agree or have the same vision. That first year certainly had its challenges, but later that year, we held our first local Herb Day in partnership with NOFA-NH. That's when it clicked. I saw herbalists who had never known each other before hugging in the doorway, making plant trades, supporting each others' businesses, and referring people to this or that herbalist based on their skills and specialties.
Seven years later, we're still going strong with regular free casual/networking/educational meetings, a highly successful annual Herb Day event, and more than 200 herbalists on our interactive yahoo group. At the same time, with my own practice getting busier and the extra work needed for the book, I'm excited to have new people take the reins as I let go of my organizer role for both the Herbal Network and the Wellness Educators. It's not about being in charge, it's about bringing people together and then moving on to allow the group to grow in new ways.
Marketing and networking has always come easily for me, but for the new herbalist, it can seem daunting. You really just have to go out there and do it. Don't just talk about it. Do it. But be smart and systematic about it. Brainstorm. Make lists. Listen to your gut. What does your community need most? What are your strengths and what do you need? What organizations already exist that you could join? Are there gaps that need to be addressed?
This will sound selfish, but even when I am volunteering, I'm often serving my own needs. But, simultaneously, I am also serving the needs of others. With both the Herbal Network and Wellness Educators, I've provided a platform where I am more visible and valuable to the community, but it isn't just about me. Other practitioners also become more visible and valuable, and in the work we do, we provide a multitude of opportunities (often for free or low cost) for the general community to get educated and inspired in herbalism, natural medicine, and holistic self-care. This is more than just advertising. It's creating a community.
Meanwhile, on a national level, several organizations have stepped up to a similar task. I'm a member of these organizations because they are doing good things in my field. Not only are there perks of membership like free webinars and great journals, but these organizations also look out for the needs of herbalists, herbal businesses, and herbal consumers on a national level. That's incredibly important.
Maybe you're just starting out, and you don't have the time or money to be involved with everything. Look at the organizations and become a member of the ones that speak to you and your needs most. Look at your local community and see what opportunities exist. Connect with the global community of herbalists on Facebook and various listservs. Gone are the days when an herbalist works in isolation at the edge of the woods. We are a diverse and powerful community!
Herbal Academy: Would you like to share a little about where you hope your herbal journey will take you next? What currently inspires you the most about herbalism, and where are you excited about taking your personal or professional journey going forward?
Maria Groves: This year my main focus is to travel and promote my book while maintaining as much of a status quo with my regular practice as possible. I don't think I can take on any more than that right now! If you've seen the "classes" page, you'll see what I mean, and that is barely half of what I'll be up to this year. I have a lot of ideas about what to do next, but I'm not quite ready to take my brainstorming and make it into goals. I'm curious to see what opportunities after this busy year and where my heart leads me.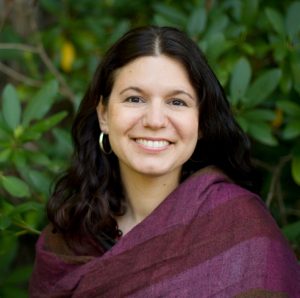 Some of the things I'm considering include joining an integrative medicine practice, starting a community apothecary/classroom/shop, developing more advanced herbal classes, or simply further developing my home-based practice.
So far everything I've done has been pretty calculated. I set my goals out and then put them into the order that makes the most sense, giving myself a deadline to get each one done. It's important for me to have a rewarding and successful career, but I also deeply value personal sanity, health, and time for play. It's easy to get caught up in your business and realize that you've been working 12-hour days and didn't get a day off all week, or that you don't have the time or money to go on a vacation.
Last fall I had a health scare where for a few weeks they thought I had stage 3 ovarian cancer, which has only a 30% survival rate and pretty rough "treatment" protocol. Fortunately it turned out to be a benign tumor and is now more like a bad dream than anything else. I've always made time to reevaluate my business and personal goals to try to keep things moving forward yet balanced, but now it's even more important to me. To be good herbalists, we need to practice what we preach and make time for sleep, exercise, social time, relaxation, and play. It's just as important to take care of ourselves as it is to take care of others.
A Diverse Group of Educators
Maria Groves is one of the many herbalists that makes the Herbal Academy such a diverse and exciting place to study, and it is such a joy to have her as part of the team. We hope you enjoyed this chance to peek behind the scenes at the Herbal Academy. Look for more interviews with our Associate Educators in the coming months as we introduce more of the brilliant herbalists that have come together to make our Herbal Learning Courses, The Herbarium, and the blog such a vibrant online herbal community.