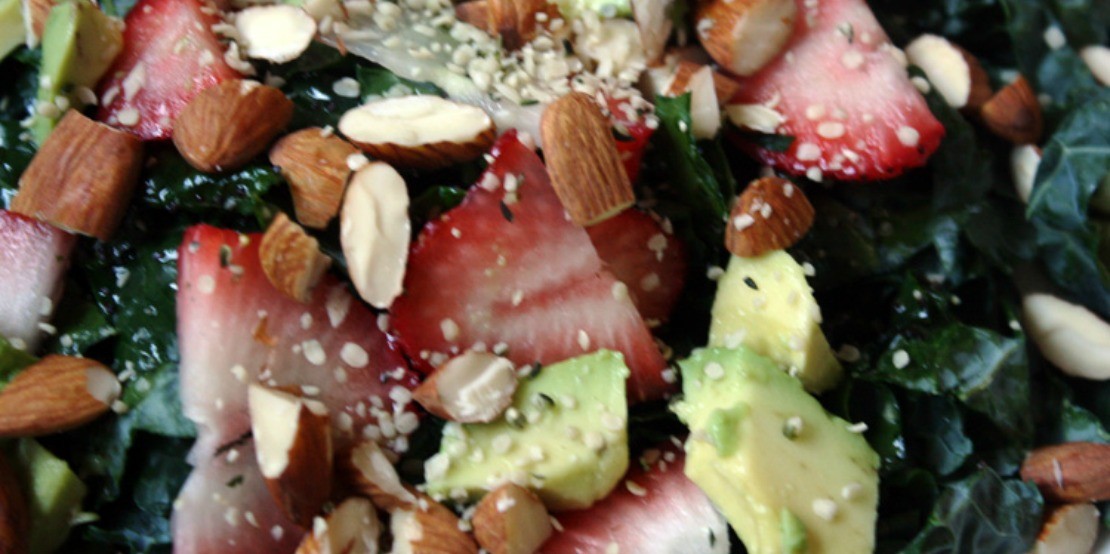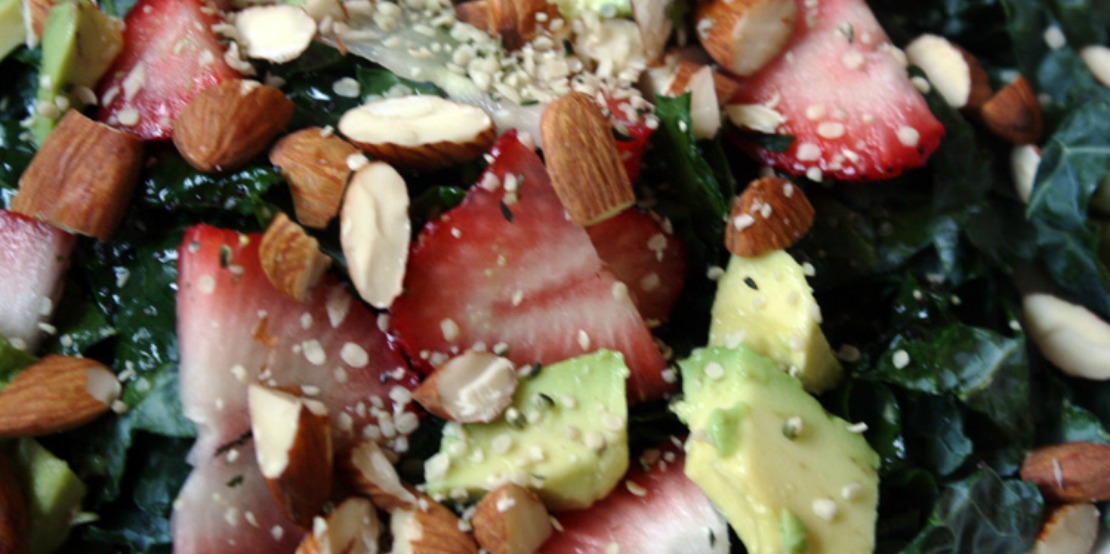 Strawberry, Avocado & Hemp Seed Kale Salad
As the warmer New England weather finally seems like it's here to stay, we are all about salads right now. Bikini and pool season will be here before you know it, and nutrient dense salads are a great way to get an assortment of vitamins and minerals, along with healthy fats and proteins. Kale is the best base for a super healthy salad, so ditch the lettuce and get your dark, leafy greens on!
We love this kale salad because it's really fresh, easy to make, varied in nutrition, and is absolutely delicious! And now that summer produce is starting to pop up, we'll take any chance possible to sneak in some fresh fruit. Strawberries and kale are a match made in vegan heaven, and they work together perfectly in this salad. The avocado, almonds, and hemp provide a massive dose of healthy fats and protein, the fresh lemon juice is very detoxifying, and the kale…well, the kale brings every other nutritional element to the table.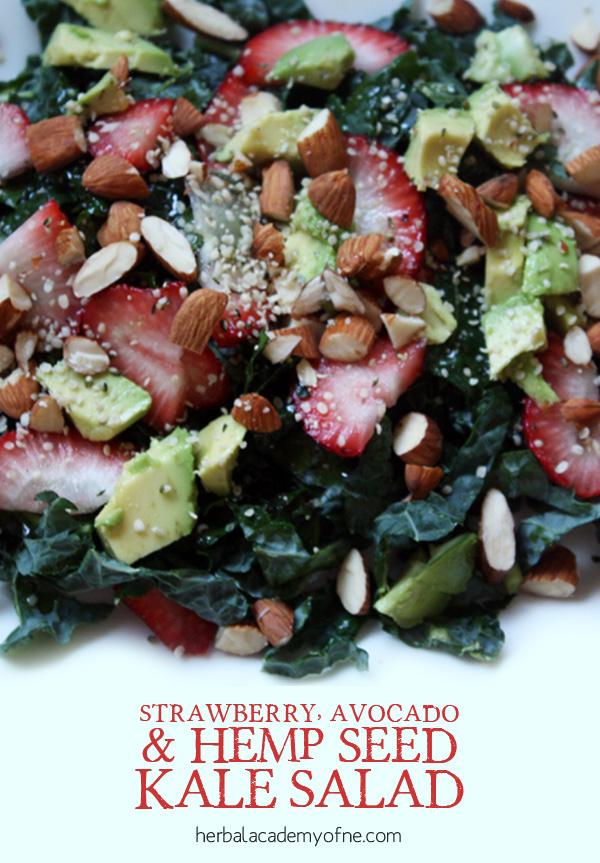 For more seasonal summer recipes, make sure to join our "Seasonal Stars" plant-based cooking class on June 5th!
Strawberry, Avocado & Hemp Seed Kale Salad with Lemon Poppyseed Dressing
Ingredients
1 large bunch lacinato kale, chopped
5 strawberries, sliced
1 cup sliced almonds or pistachios
1 large or 2 small avocados
2 tablespoons hemp seeds
3 tablespoons olive oil
2 tablespoons lemon juice
1/2 teaspoon poppy seeds
Sea salt and black pepper
Directions
Scoop out the meat of one avocado (or one large avocado half) and massage it into the kale until it's tender
Toss with almonds, strawberries, and hemp seeds
Cube the other avocado or avocado half and toss in as well
Whisk together lemon juice, oil, poppy seeds, sea salt, and black pepper
Pour dressing over portions of salad and serve
Along with our Seasonal Stars class, be sure to check out Comfort Classics for Kids and Adults. In fact, check out all of our upcoming local spring classes and save $5 per class when registering for more than one!
This post is provided by the Herbal Academy of New England's teacher, Lisa Kelly. Lisa is the founder, personal chef, and blogger at The Vegan Pact, as well as the instructor for our two vegan cooking classes this spring!