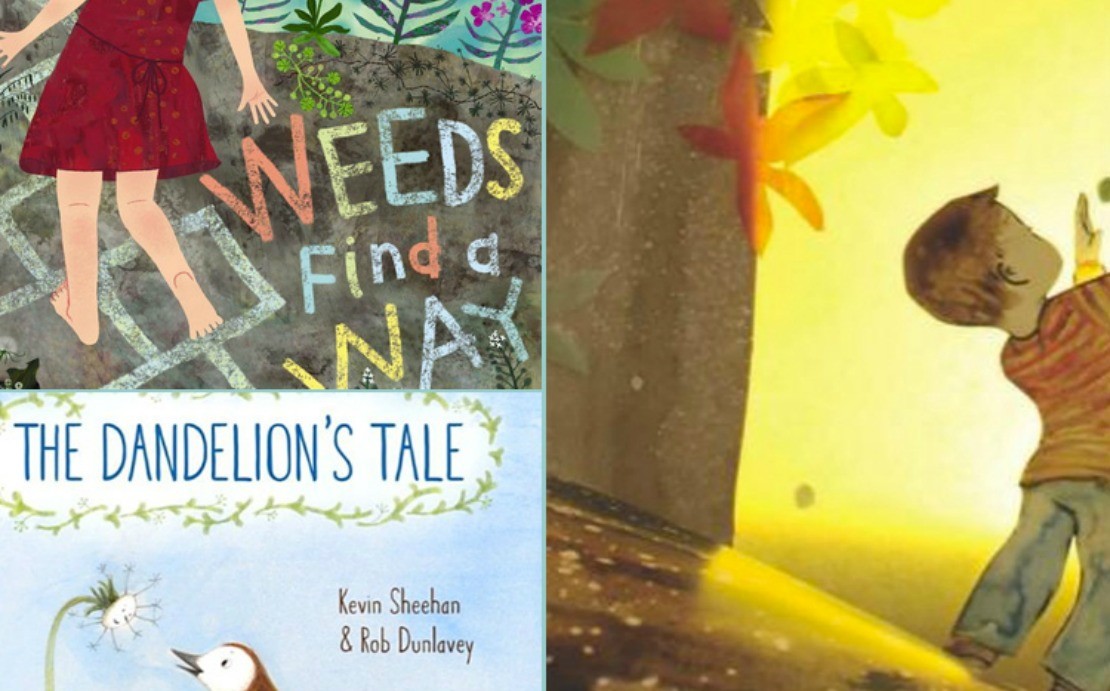 Spring Books for Children and Parents
Yesterday, I took a walk for the first time since winter made its hesitant retreat, leaving only a few remnants behind. These remnants are shadows of a figure that used to loom large and heavy. I am fearless now as I walk, carefully stepping on the edges of ice patches that line the road so that the breaking ice makes a satisfying crackle under my foot. I watch the pieces of ice float away in the tiny stream of water that runs just underneath this lacey ledge. There goes winter!
That very familiar scent of spring is in the air. The scent is a mixture of moist earth, dried leaves, sun-hot stones, and fresh, puffy cool air.  With the sun glaring hot above me and the fresh spring air making a bee line to my nostrils, I feel alive and invigorated. I am unencumbered by heavy coats, boots, and woolen hats.  Everything is possible again! I see little green sprouts making their way up through the half frozen earth, and I am soul happy!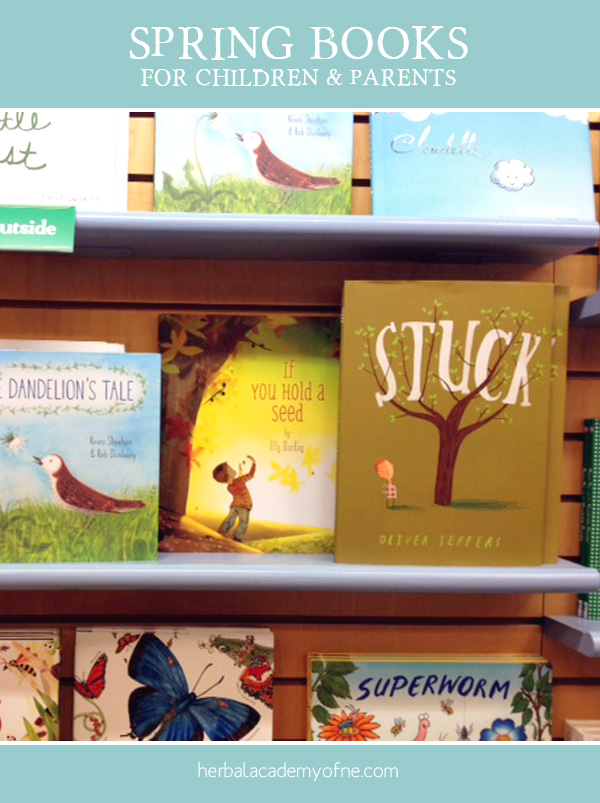 Children naturally take all of this into their senses and their bodies express their happiness with exuberant smiles, wide eyes, and arms stretched high in the air. They aren't going to give a daffodil if someone is watching them skip and jump for joy: it's spring and they know that it is a special time. Share this special time with them and help them understand the gentle messages in each of these books about spring.
Spring Books for Children (and Parents)

Weeds Find A Way
By: Cindy Jenson Elliot and Carolyn Fisher
Have you ever noticed how wonderful and impressive weeds can be? They are all around us, calling us with their exquisite display of color, fragrance, and personalities. It's time to get on all fours with your little ones and explore! Get the book.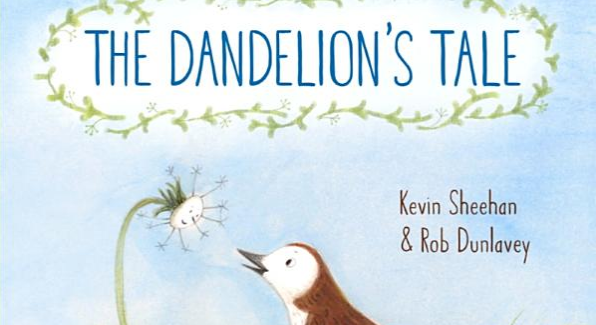 The Dandelion's Tale
By: Kevin Sheehan and Rob Dunlavey
This is a lovely introduction to the natural cycle of life. It is a tale of friendship between a dandelion and a sparrow. You'll want to hug up and look closely at the beautiful gifts that each offers. Get the book.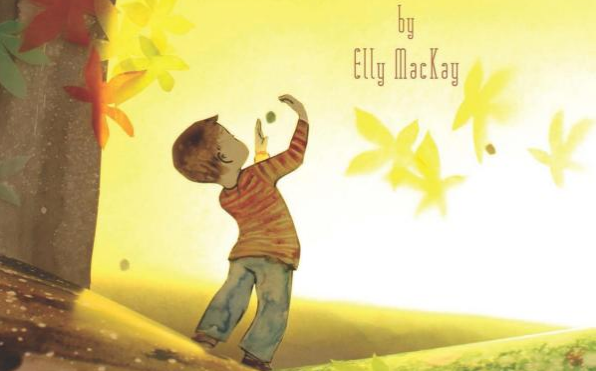 If You Hold A Seed
By: Elly MacKay
What becomes of a seed when it is planted with a dream, love, and determination? Is there a message here for all of us, big people and little people? Hold fast your dreams. Get the book.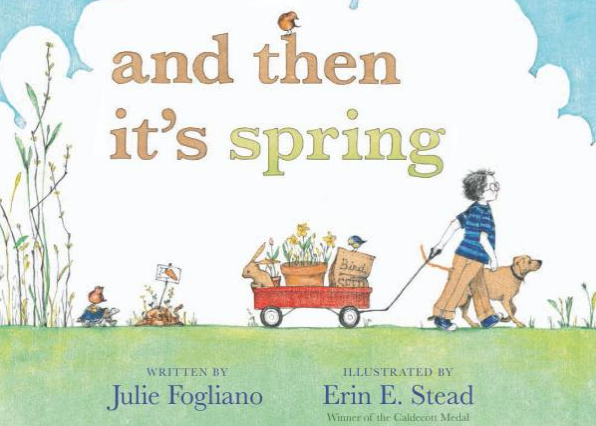 And Then It's Spring
By: Julie Fogliano
After a long colorless winter, we long to see the green of grass and plants popping their heads out of a brown landscape. A little boy and his dog decide to plant a garden. After much digging and planting, the days go by as they wait to see hopeful signs of the garden they planted. Their anticipation is finally met with beautiful signs of spring! Get the book.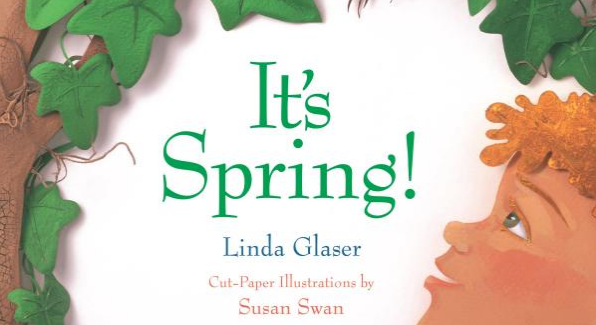 It's Spring
By: Susan Swan and Linda Glaser
You'll find ideas for nature study projects and explorations in this adorable book that looks at the arrival of spring. Get the book.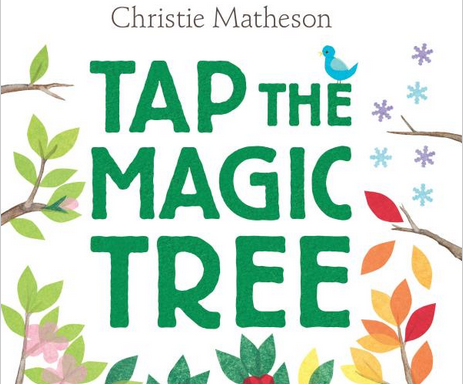 Tap The Magic Tree
By: Christie Matheson
This is an interactive book. Your child will love tapping, clapping, and jiggling this special tree to help bring in the seasons. Get the book.
Books and resources listed in the Herbal Bookshelf, as well as in references, citations, and book reviews on the Herbal Academy website may contain titles and language that include words and phrases such as "healing," "treat," and "medicinal." Herbal Academy web pages that include book reviews, products, references, citations, periodicals, or other publications and links should not be construed as medical claim, diagnosis, or treatment. The Herbal Academy is not responsible for the content of these outside resources. The Herbal Academy makes neither medical claim, nor intends to diagnose or treat medical conditions.