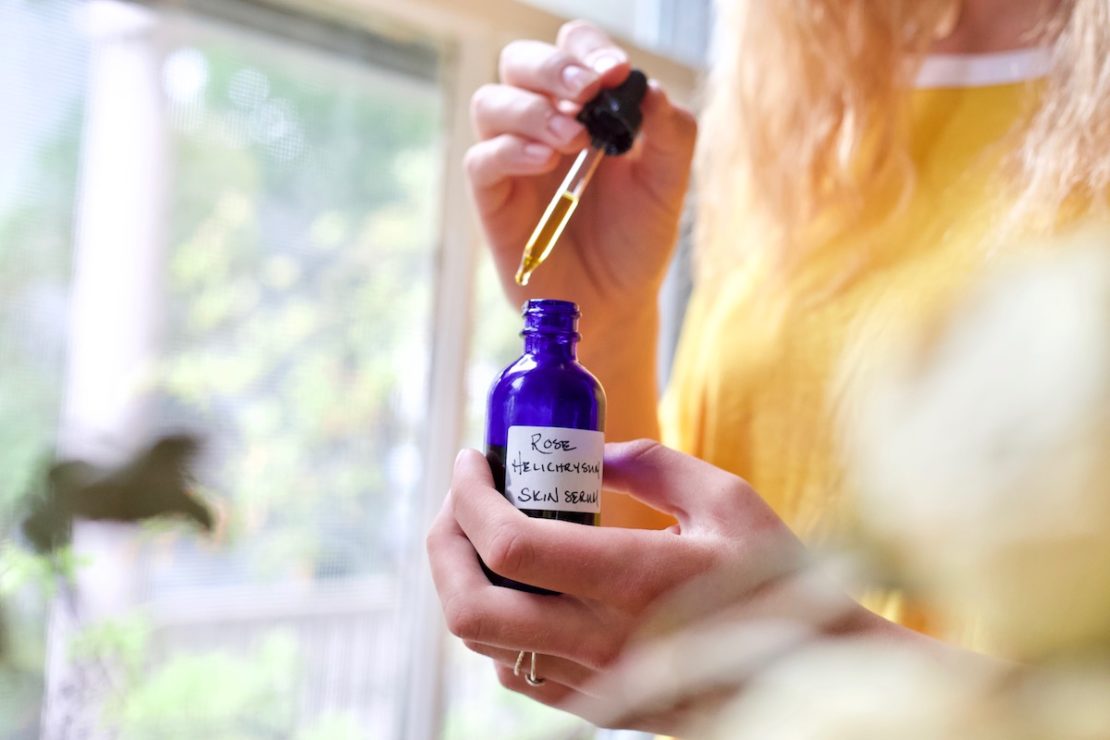 Video: Rose Helichrysum Skin Serum
Herbal serums are versatile skin care preparations that can be crafted for a variety of skin types and imbalances. They're also really quick and easy to make! 
Below, we're sharing how to make a favorite everyday skin serum that works to tone, moisturize, and calm sensitive skin. This tutorial video and printable recipe is from our Botanical Skin Care Course, and it is as simple to make as combining all of the ingredients in a 4-ounce glass dropper bottle.
Keep this skin serum close to your other skin care products and use a few drops after cleansing and toning your skin each day!
Rose Helichrysum Skin Serum
This skin serum supports skin rejuvenation to reduce scarring. Infusing rose (Rosa spp.) into jojoba oil takes this serum to the next level!
Ingredients
2 tbsp (1 fl oz) jojoba oil or jojoba oil infused with rose (Rosa spp.) petal
1 tbsp (0.5 fl oz) rosehip seed oil
1 tbsp (0.5 fl oz) baobab oil
3 drops helichrysum (Helichrysum italicum) essential oil
3 drops Roman chamomile (Chamaemelum nobile) or German chamomile (Matricaria chamomilla) essential oil
Directions
Make a rose-infused oil using your preferred herb-infusion method.

Combine ingredients in a 2-ounce glass bottle and shake to combine.

Label, and store in a cool, dark place for up to 1 year.

Use daily after cleansing routine. A little goes a long way!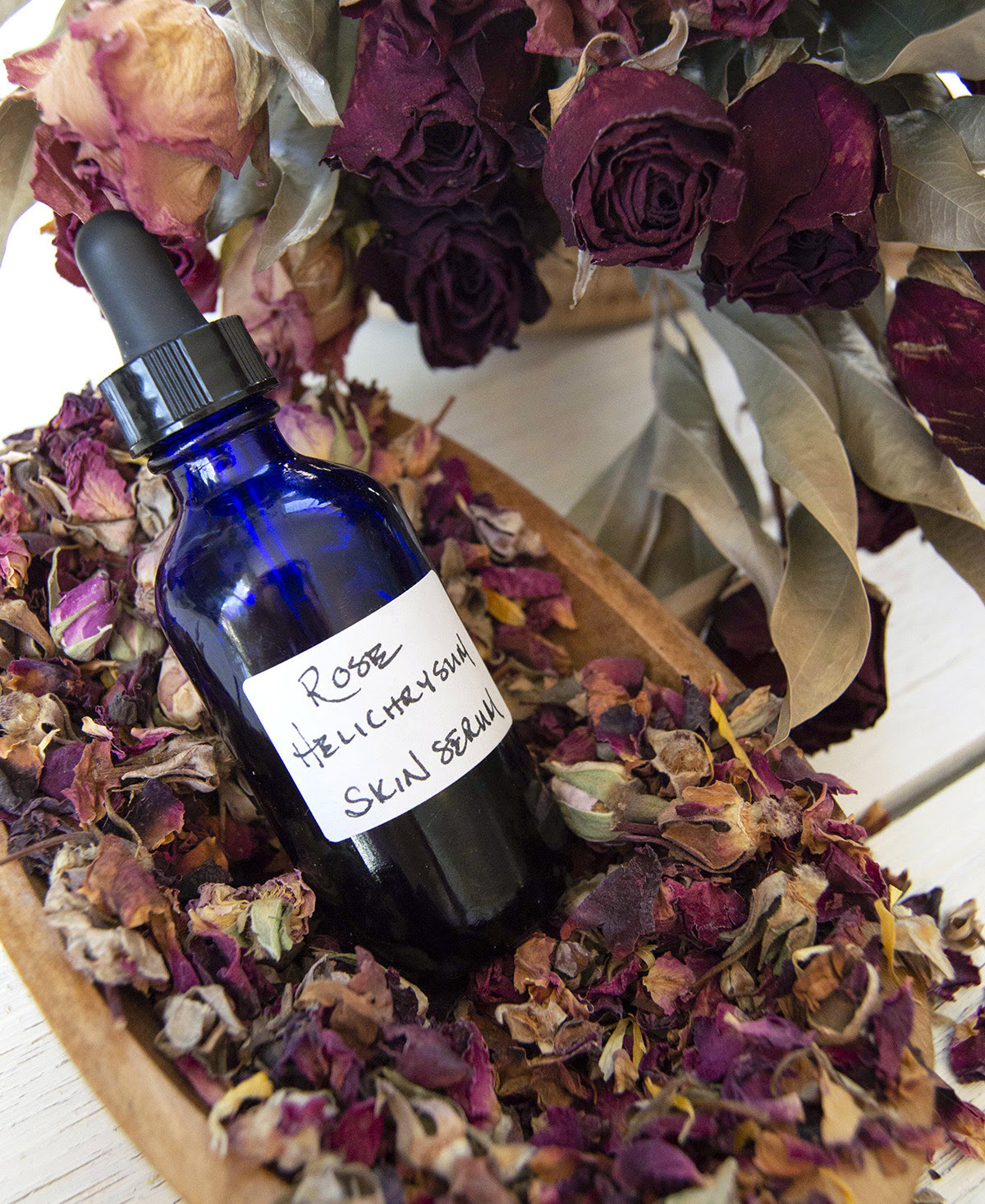 Learn How To Support Your Skin Naturally with Botanicals
Our Botanical Skin Care Course is open for pre-registration until June 30th, and when you pre-register during this period, you can get $50 off enrollment!
This course will not only teach you to create your own good-for-the-body, sumptuous skin care products at home, but it will teach you the many ways that botanicals can benefit your skin both inside and out.