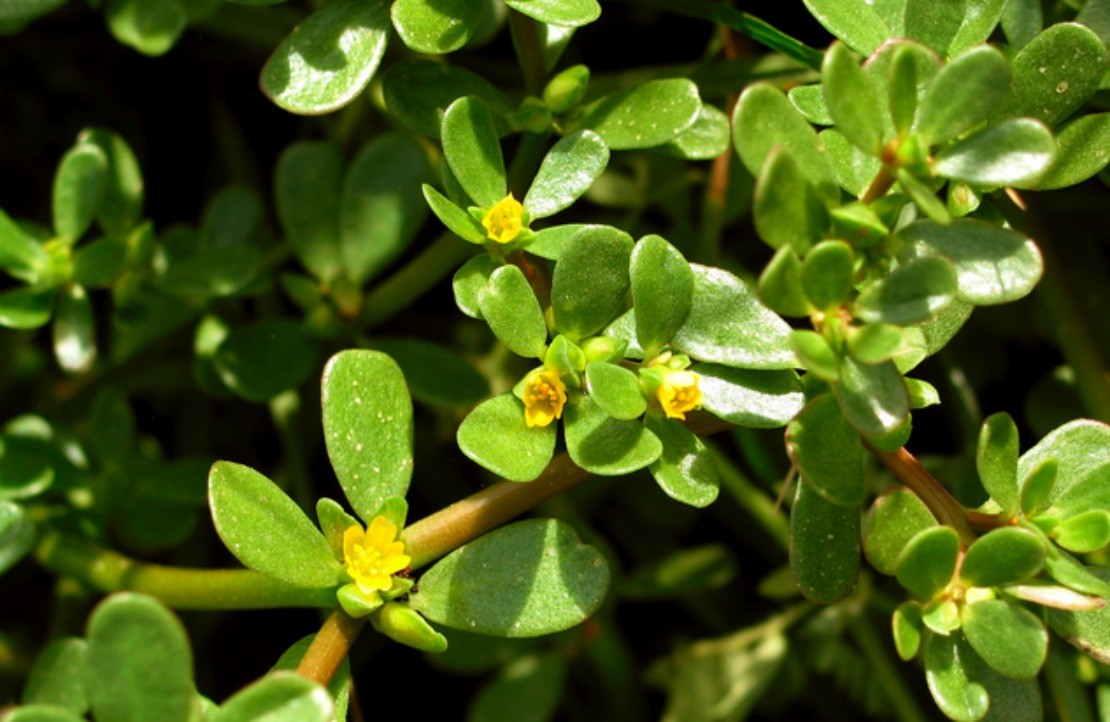 Purslane: A Nutritional Herb
By Nina Katz – Herbalist
Purslane is a land-based vegetable that is extremely high in nutrients and makes a great addition to many food recipes.
Today I want to briefly speak to you about the nutrients purslane can offer you when eaten as a food as well as share some great recipes from fellow wild-food lovers across the web.
Purslane: A Nutritional Herb
When it comes to the nutritional content of purslane, it's an excellent source of vitamins A, C, and E, of calcium, magnesium, and potassium, and it contains some B vitamins and iron as well. Purslane also contains phenylalanine, and tryptophan, which help maintain or reestablish emotional balance.
"Purslane also makes an excellent vegetable. Braise it lightly, steam it, include it in your salads and sushi rolls, or just snack on it when you're outside enjoying a summer day. Although the leaves are the tastiest, the stems are also edible."
Purslane makes a great addition to many food recipes because it tastes great, and it's easy to use. Below you'll find some you can try making for yourself and your family today!
10 Purslane Recipes To Boost The Nutritional Content Of Your Diet
Two More Ways To Use Purslane
I hope the above recipes will inspire you to include purslane in your diet from time to time. However, purslane is not limited to food recipes only. Below you'll find two more ways you can use purslane for your health.
For Healthy Garden Soil
Purslane actually helps other plants as well as people. As a demulcent herb, it helps maintain moisture in the soil, and its roots go down deep and absorb both water and nutrients from deeper layers of the earth that neighboring plants may reach. Purslane then "shares" its treasure trove of nutrients and moisture with the neighboring plants.
If you'd like to know more about using herbs to benefit your garden soil, here are 6 ways to fertilize your garden with herbs!
As Herbal Medicine
Purslane is a great herb that can be used medicinally for many things.
It's most often used to support the immune system, cardiovascular system, and the urinary tract although it can be used for more areas of the body than these alone. It is a cooling, moistening herb and is used for hot conditions that arise in the body.
You can learn more about how to use purslane for health and wellness in our purslane herbal monograph found inside of the Herbarium.
Are you familiar with purslane? If so, how do you most often use it? Do you have a favorite food recipe that uses purslane? Share it with us in the comments below!