The Mushroom Course
The Mushroom Course
Join us in The Mushroom Course for a fascinating exploration into the monumentally important and mysterious world of fungi! The Mushroom Course is your complete guide for learning all about the compelling world of fungi, from cap to stem, taking you on a wild adventure through fascinating folklore, safe and sound foraging practices, and must-know biology. Learn how and why mushrooms offer powerful nutrition and become adept at preparing delicious, wellness-promoting mushroom recipes.
This comprehensive, multimedia mushroom program will have you thinking like a mycologist and confidently identifying mushrooms in the wild so you can know when to forage and when to leave mushrooms in the field! Through your studies in both video and written lessons, you will gain a concrete foundation for understanding these mysterious organisms, learn how to use identification keys and tools for in-depth identification, and discover the ins and outs of 20 wild mushrooms to incorporate into your diet and wellness routine. Explore mushrooms as living beings, their fascinating ecological relationships, and the ways that they benefit not only human health, but the health of the planet – get ready to be amazed! 
Begin foraging right away by registering with our Mushroom Foraging Kit, packed with all the essentials so you'll be ready to hit the woods on your fungi foraging adventures!
2-Month Payment Plan is available for course only – if you choose to enroll with a payment plan, visit the Goods Shop to purchase the Mushroom Foraging Kit separately.
Description
Take a journey into the hidden kingdom of fungi in The Mushroom Course! Discover what makes a mushroom a mushroom and ways that fungi interact with other living beings—let's just say they have an impressive social network! 
And get ready to get hands-on! This program will have you digging into the intricate details of mushrooms, examining the visual characteristics you need to know to differentiate one mushroom from another and learning how to use identification keys for safe foraging. Unsure how to get started? We will give you our best tips and tools for identifying mushrooms safely and confidently, and we've provided lots of mushroom identification videos so you can get up-close and personal with fungi.The Mushroom Course is not just about identifying and foraging for mushrooms, though! Oh no! This program is jam-packed with wisdom on using and preparing mushrooms as both foods and herbs to cultivate wellness, whether they be foraged, cultivated, or purchased. We will even get you started cultivating useful mushrooms in your own backyard!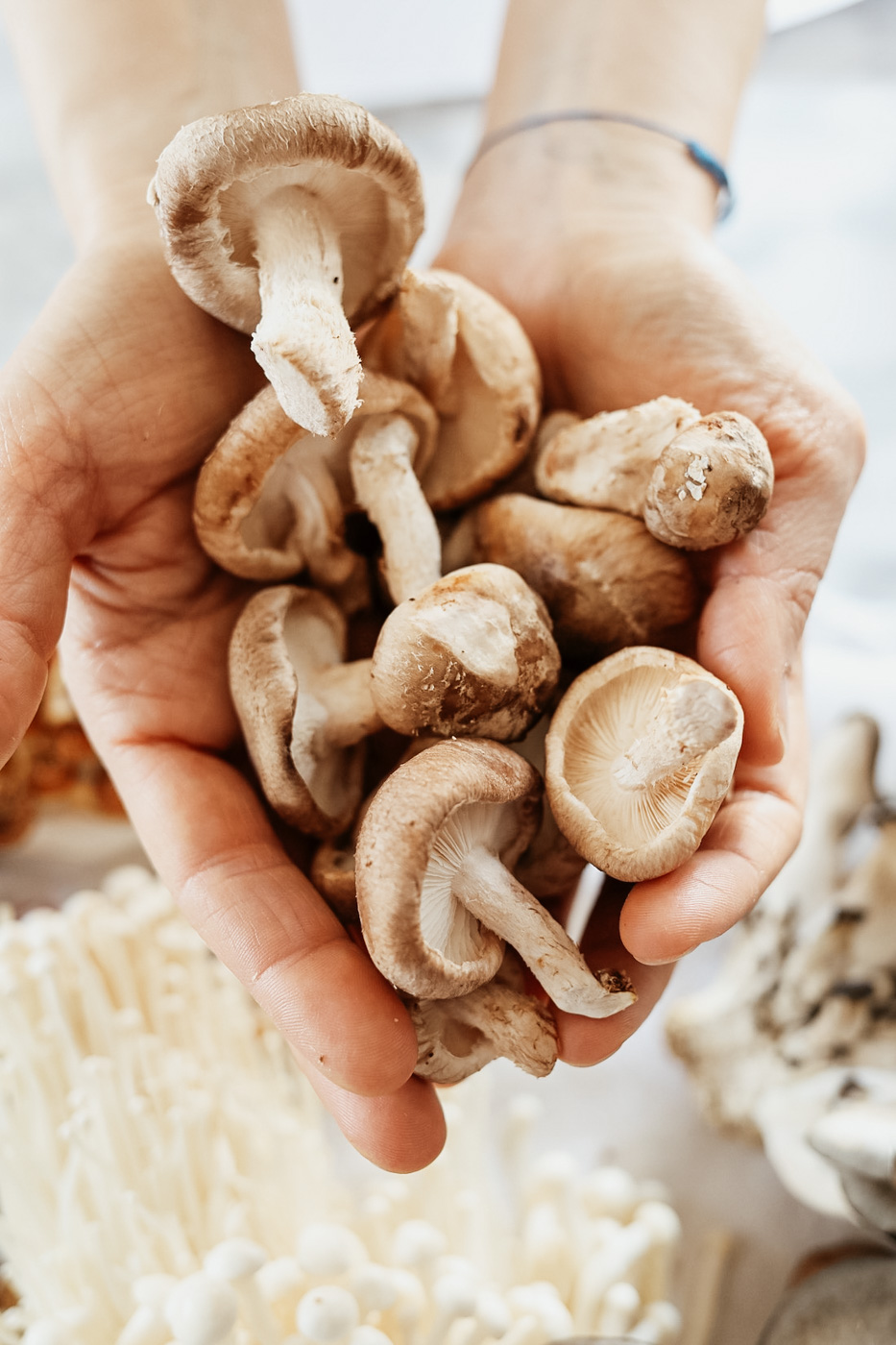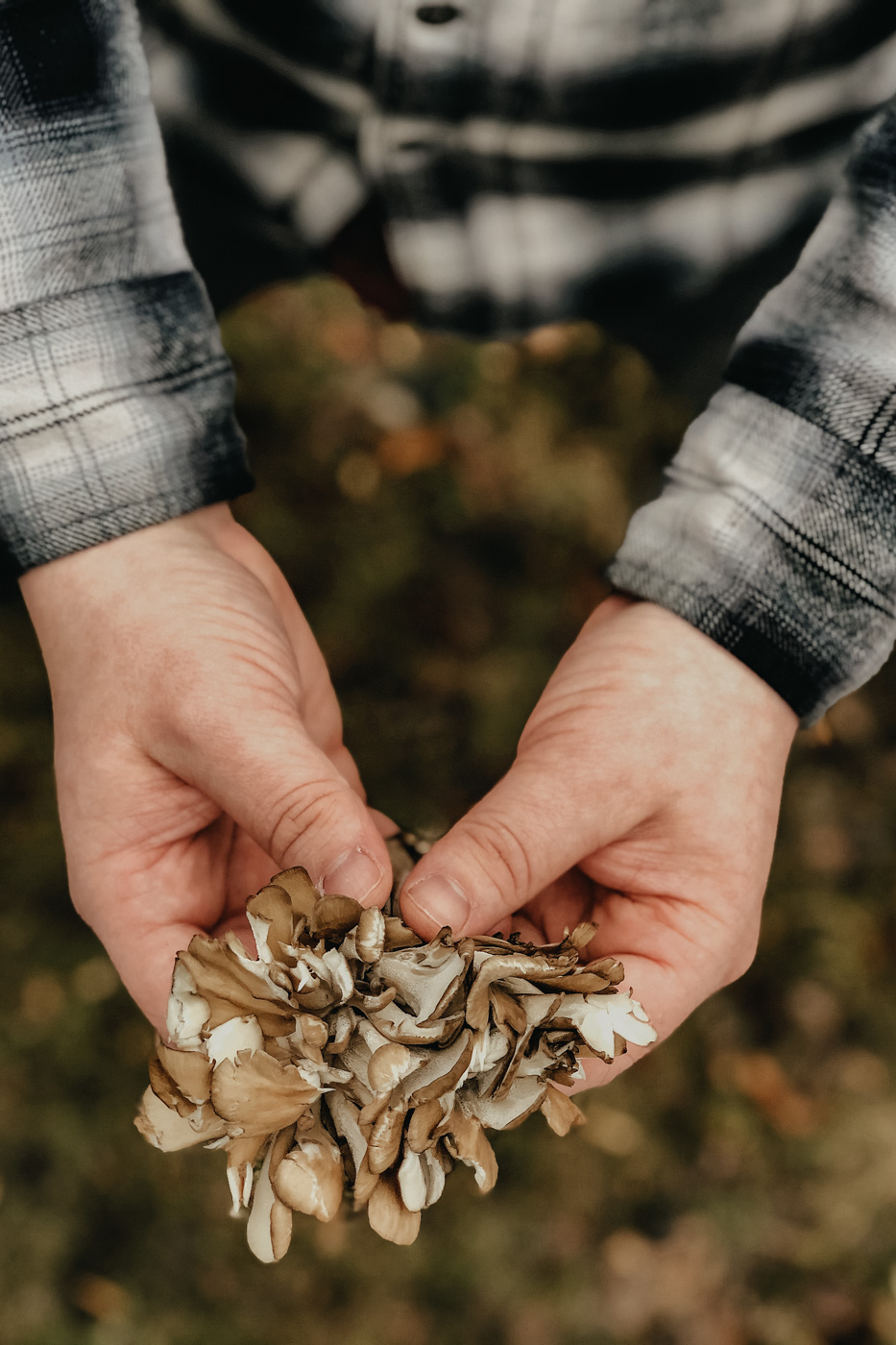 Take a fascinating exploration into the monumentally important and mysterious world of fungi in The Mushroom Course!
Together, we'll dive into the ethics, safety, and techniques of foraging, and introduce many common wild edible and wellness-promoting mushrooms (and how to identify and use them!), and even a little bit of chemistry to take your mushroom preparations up a notch. With identification-focused monographs as a handy reference for over 20 common wild mushrooms, you will gain confidence as you endeavor to identify these mushrooms on your own. You'll also be well-equipped to begin incorporating specific mushrooms into your herbal and nutritional regimen with in-depth monographs on 12 mushrooms well-loved by herbalists.
The Mushroom Course is an introductory- to intermediate-level course, ideal for students who are looking to become more familiar with mushroom biology and identification, understand the bigger picture of fungal ecology, discover the joys (and risks!) of mushroom foraging, and responsibly incorporate fungi into their lives.
HERE'S WHAT YOU'LL LEARN IN CLASS

FOLKORE + SCIENCE
What does folklore tell us about mushrooms?

How are fungi different from plants?

How did fungi evolve and what is their relationship with other living beings?

How do fungi feed themselves and reproduce?

How can fungi be used for environmental restoration?

How are fungi organized by mycologists?
FORAGING + IDENTIFICATION
What are the risks of mushroom foraging?

When is it safe to harvest a mushroom?

What are the terms used to describe mushroom parts and what do they mean?

What are the different shapes of mushrooms and their parts?

How can I use an identification key to identify mushrooms, and which key is best?

How can I connect with the fungi in my bioregion?
WELLNESS + USE
What are some common wild mushrooms that can be foraged for food and for use in herbalism?

What beneficial nutrients do mushrooms have?

How can I use mushrooms to enhance wellness?

How can I prepare my own potent mushroom extracts?

What does a mushroom's chemistry tell us about its use?

How can I grow beneficial mushrooms in my kitchen, garden, or forest?
Come along and explore these questions and so many more with
the Herbal Academy's seasoned team of herbalists along with leading mushroom experts in the industry such as
Christopher Hobbs
, author of
Medicinal Mushrooms
,
Greg Marley
, author of
Mushrooms for Health: Medicinal Secrets of Northeastern Fungi
,
Michael Phillips
, author of
The Herbalist's Way
and
Mycorrhizal Planet: How Symbiotic Fungi Work with Roots to Support Plant Health and Build Soil Fertility
,
Willie Crosby
, owner of Fungi Ally and
Dianna Smith
, editor of
The Mycophile
,
president of the Northeast Mycological Federation, and
curator of
fungikingdom.net.
THROUGH THE GUIDANCE OF OUR TEACHERS AND BY THE END OF THIS COURSE, YOU WILL…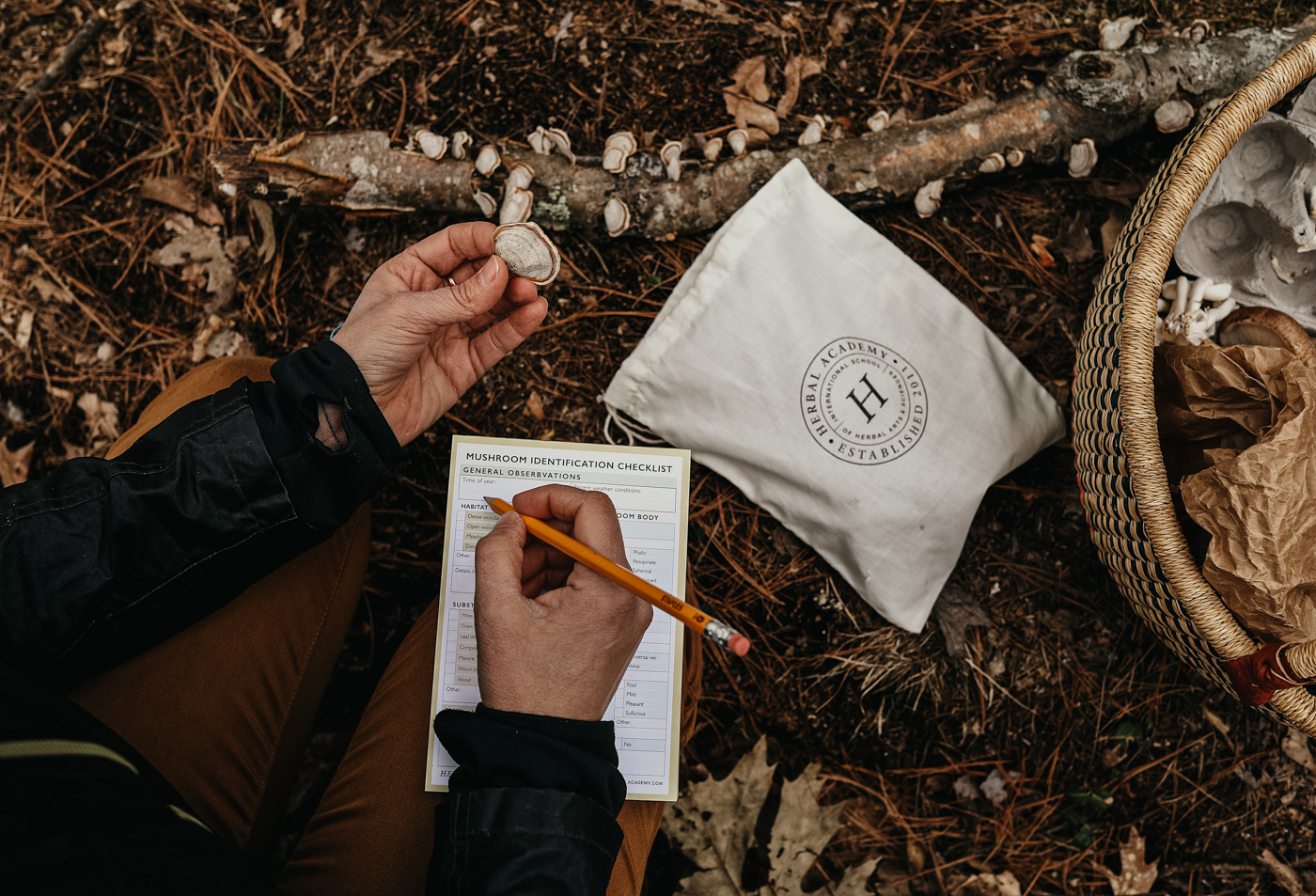 Take your learning right to the woods!
The Mushroom Course registration comes with an optional upgrade to our Mushroom Foraging Kit, an essential package of handy mushroom guides and resources to bring on your fungi foraging adventures! Complete with 8 double-sided, laminated morphology charts, a 50 page tear-off notepad of mushroom identification checklists, an illustrated flip folder to store your written field notes, and a foraging bag for your harvest, this utilitarian forager's kit is a must-have for any mushroom enthusiast! 
Benefits of The Mushroom Course
THE MUSHROOM COURSE COMPLETE OUTLINE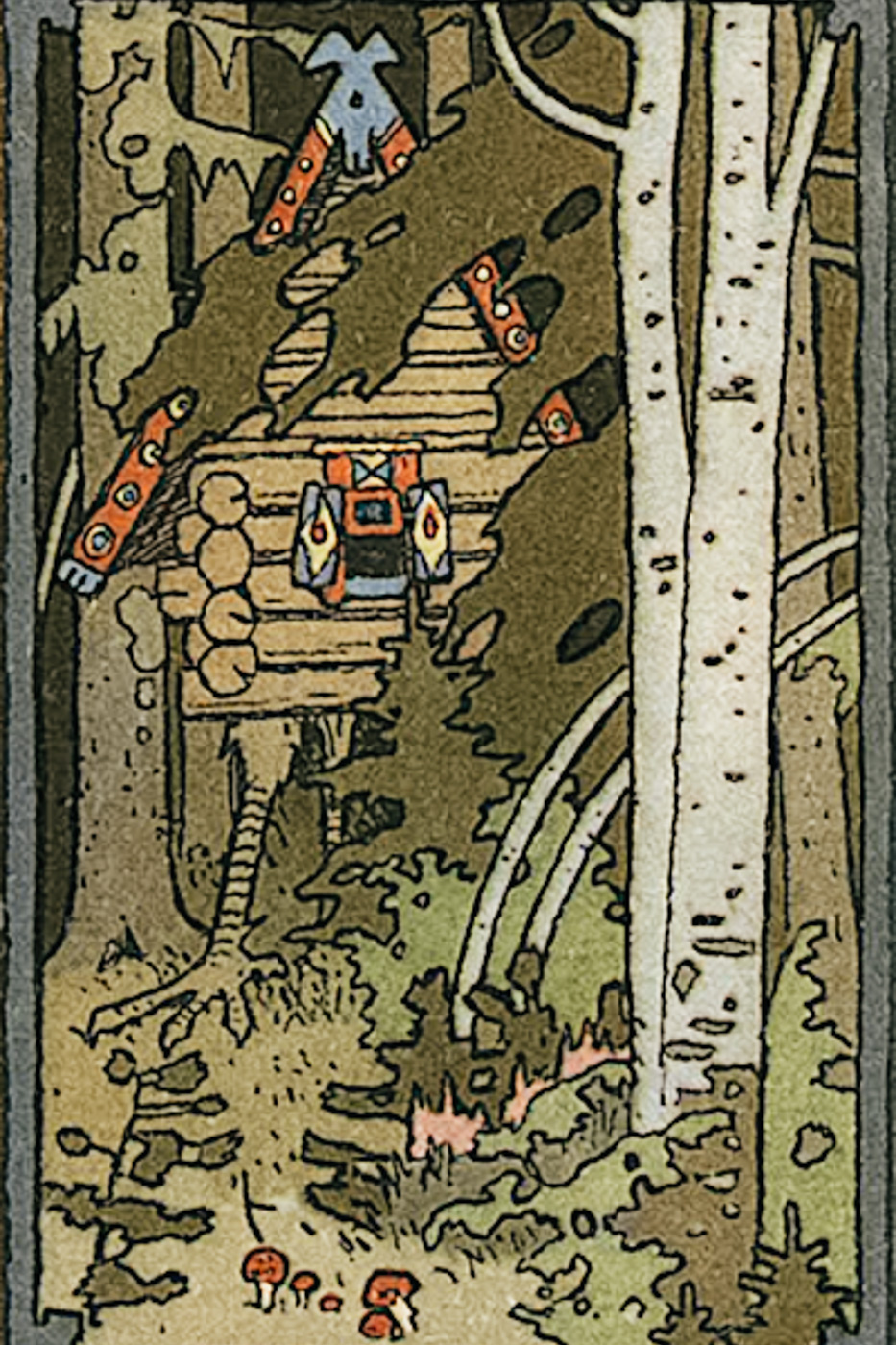 UNIT 1: INTRODUCTION TO MYCOLOGY AND FUNGAL ECOLOGY
Introduction to the Course; Fungi in Folklore; Biology and Classification of Fungi; Fungal Ecology; Fungi and Environmental Restoration
The course begins with an introduction to the major themes across kingdom Fungi. What are mushrooms, biologically speaking? What are the relationships between fungi and other organisms, including plants, algae, and animals (including humans!)? The biology and ecology of mushrooms is fascinating in its own right, but these fundamental principles are also critical for mushroom identification, which will be covered later in the course.
Unit 1 also explores some of the beliefs about mushrooms that existed before there was strong scientific understanding of fungal biology and ecology with a fun lesson on fungi in folklore. It also provides information on some of the ways that the human-fungi relationship has evolved to include superhero fungi playing an important role in environmental restoration. Students will also take their first of three mushroom walks in this unit via video, with an expert guide providing an intimate look at individual mushroom species!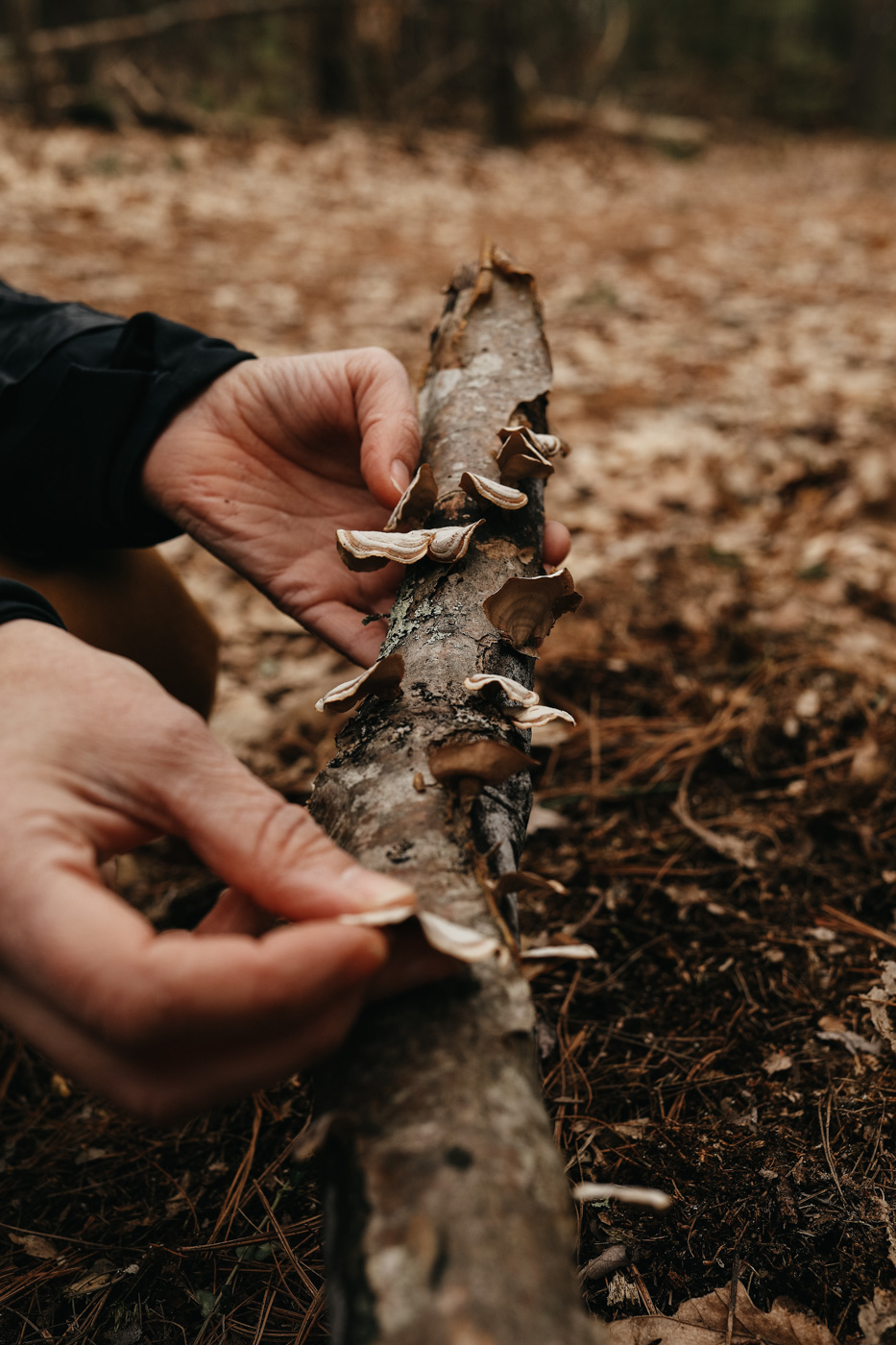 UNIT 2: MUSHROOM CHARACTERISTICS AND IDENTIFICATION

Mushroom Morphology; Using an Identification Key; Mycochemistry
This unit provides the vocabulary and tools students need to begin differentiating one mushroom from another and, eventually, identifying mushrooms in the field (and knowing when to leave the mushroom identification to experts!). Learn the language of mushrooms, practice using an identification key, and explore patterns that exist within groups of mushrooms. This unit is chock full of helpful graphics that students can turn to again and again on their mushroom-identification forays.
Unit 2 also dives into the chemistry of mushrooms, both to understand how mushrooms act in the body and how their chemistry informs preparation methods. Take another video tour of wild mushrooms in this unit and see the use of mushroom morphology in action!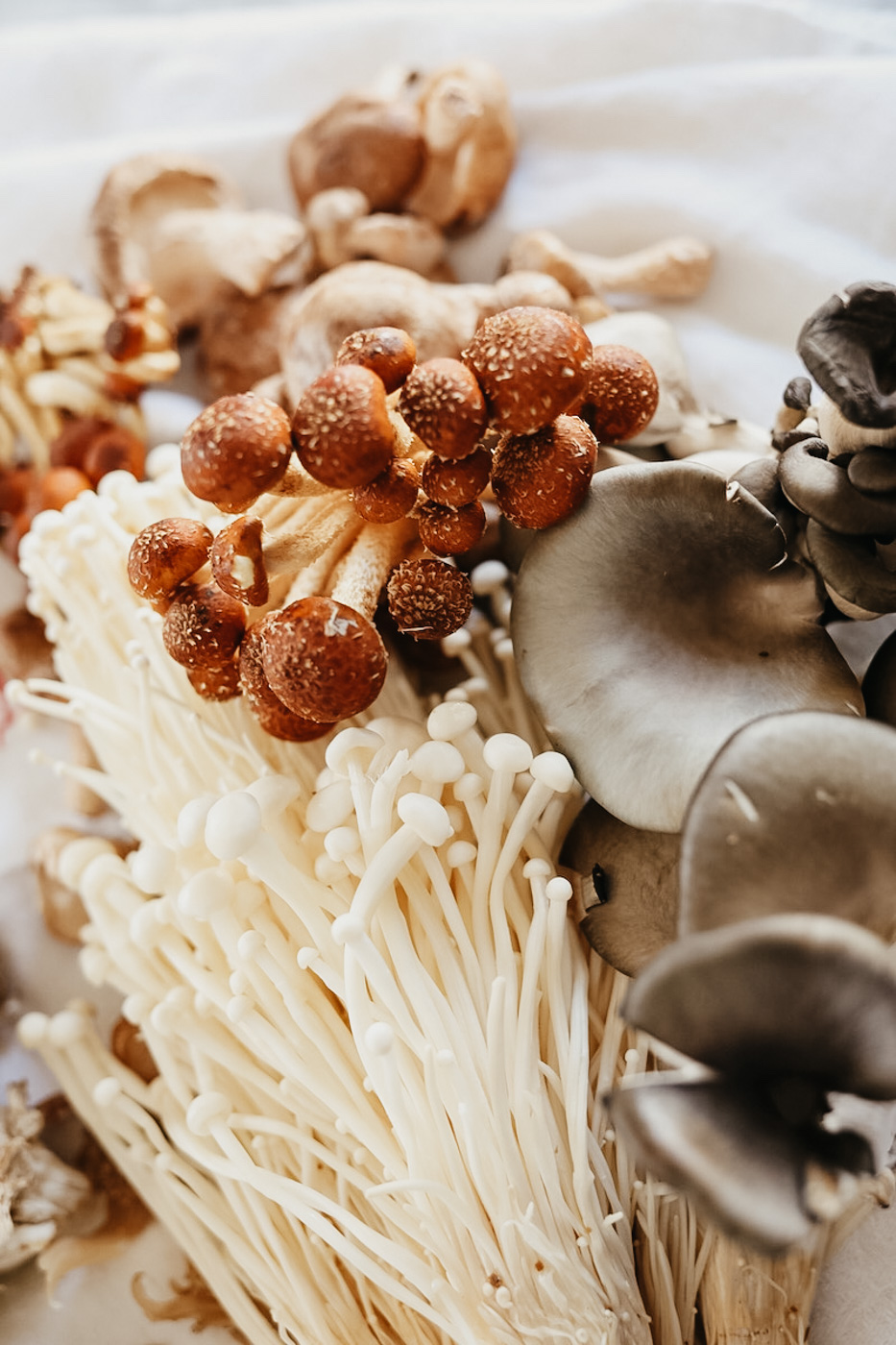 UNIT 3: MUSHROOM FORAGING AND CULTIVATION
Ethics, Cautions, and Techniques of Mushroom Foraging; Common Wild Mushrooms; Mushroom Cultivation
In this unit, students learn the concepts and techniques necessary to begin foraging for wild mushrooms and growing mushrooms at home. The unit focuses on practical application of the identification techniques gathered in the previous unit, further explores techniques specific to individual mushrooms, and offers four mushroom foraging videos for an up-close look at some of our favorite edible and herbal mushrooms. 
Unit 3 includes over 20 wild mushroom monographs describing the habitat, key identifying features, look-alikes, and use, both culinary and herbal, of common mushrooms found all over the world. These lessons will excite and inspire students to explore the world of mushrooms in a hands-on way by giving them the confidence to find, harvest, and cultivate mushrooms on their own, while also maintaining respect for the role mushrooms play in the larger ecosystem and the potential impacts of collecting wild mushrooms.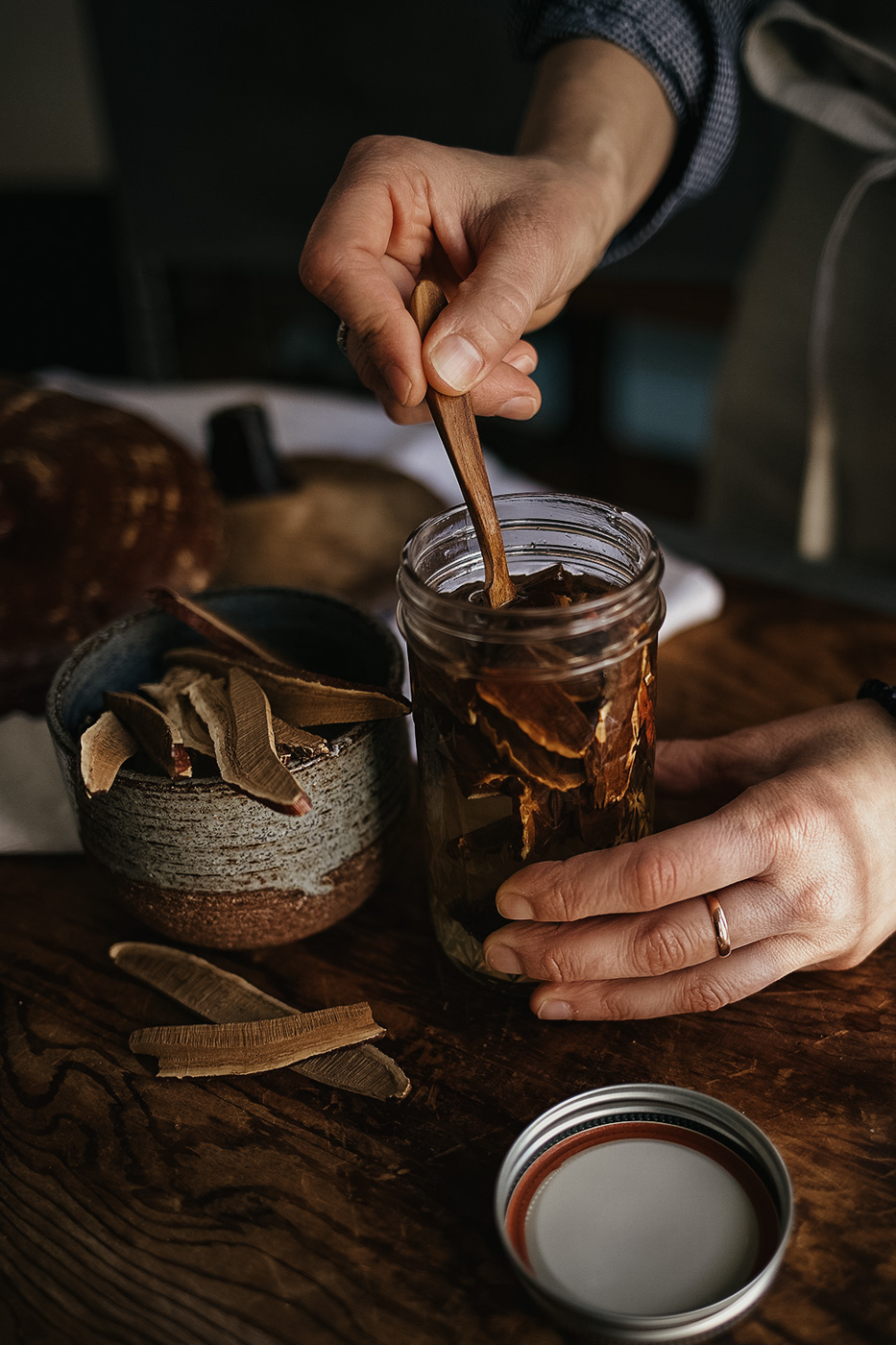 UNIT 4: MUSHROOMS IN NUTRITION AND WELLNESS
Mushrooms and Spirit; Mushrooms as Food; Mushrooms and the Immune System; Mushrooms in Digestive, Respiratory, and Cardiovascular Health; Mushrooms and the Nervous and Endocrine Systems; Mushroom Preparations; Conclusion
And finally, to conclude The Mushroom Course, learn how to use all of these mushrooms! Unit 4 begins with a lesson on cultivating a spiritual connection with mushrooms, exploring the intersections between spirituality and the physical effects of mushrooms. Students will then explore the uses of mushrooms in the human diet for essential nutrition and to promote or enhance wellness. This unit covers the macronutrient and micronutrient value of mushrooms, special preparation considerations for enhancing nutritive value, and a variety of ways to incorporate mushrooms into the diet as foods and extracts. 
Unit 4 also reviews the interactions between mushroom constituents and the human body, focusing on the impact of mushrooms on key organ systems including immune, digestive, respiratory, and neuroendocrine function. Lessons include discussion of clinical research and traditional use of mushrooms for wellness, and feature in-depth monographs for some of the mushrooms most frequently used for their nutrition and wellness benefits.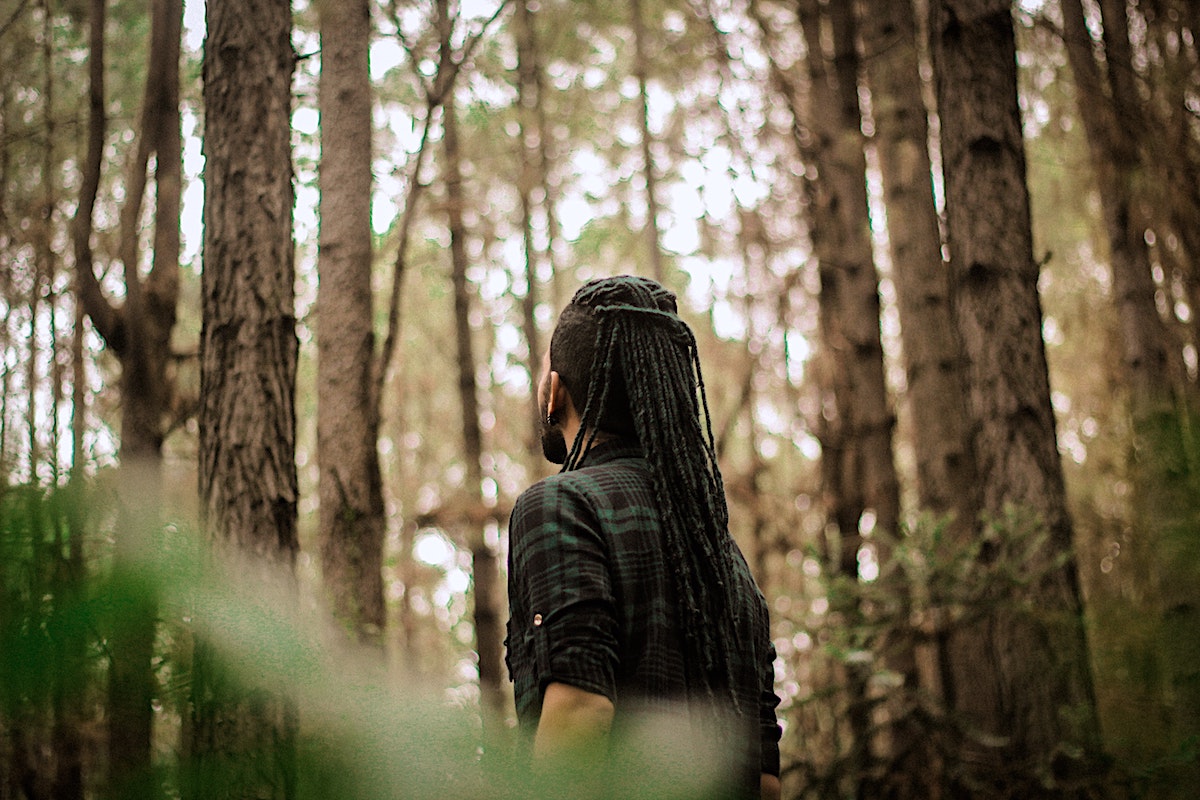 Get ready to explore mushrooms as living beings! Are you ready to discover their fascinating ecological relationships and the numerous ways that they benefit not only human health, but the health of the planet? You're about to be amazed! 
---
* Lifetime Access is access to the course that you purchased for as long as the particular course is offered by the Herbal Academy. View Terms & Conditions for more detail.
Disclaimer: Wild mushrooms should never be eaten unless you are 100% certain of their identification. Many edible mushrooms have poisonous look-alikes, and poisonous mushrooms may cause serious health effects including death. The Mushroom Course does not provide enough information to ensure positive identification—it is important to use multiple sources for identification and to double-check with a mushroom expert before consuming any wild mushroom. 
Additional Information
| | |
| --- | --- |
| Weight | N/A |
| Dimensions | N/A |
| Choose an option | Course with Foraging Kit, Course without Foraging Kit, 2-Month Payment Plan Course Only |