Online Nature Camp: Herbalism For Kids
Online Nature Camp: Herbalism For Kids
Take your children into the wild and wonderful world of plants! Empower your little learners to start experiencing the benefits of the natural world through dozens and dozens of engaging, hands-on educational activities and camp-like fun! 
The Online Nature Camp: Herbalism for Kids, put on by the wonderful herbalists, experienced educators, and seasoned parents at the Herbal Academy, is a guided 4-lesson educational and experiential program for young learners – and, we promise, it won't feel like schoolwork at all! 
Just look outside your back door, in the woods, or in a park, and you'll find that plants are growing all around – and many of these plants are helpful for us as humans. Even the littlest of people can take advantage of these wonderful allies for their wellness and enjoyment! This Herbalism for Kids program is designed to spark participants' curiosity in herbalism at a young age and inspire their interest in the wild world of plants for years to come. Parents, you are welcome to join in the learning yourself – no previous herbal experience needed to enjoy this rich offering!
Through the Online Nature Camp, where learning may be done on or offline, we welcome our campers and their parents to join us in this 4-part weekly series to discover engaging educational lessons on various herbal topics from simple herb gardening and basic botany to introductory wellness and self-care practices. Get ready for loads of discovery and herbal adventures – sign up your child or your entire family and get started today!
Description
Moms and dads, caregivers, nannies, and kids of all ages, we invite you on a 4-week journey to explore herbalism just for kids in the Online Nature Camp: Herbalism for Kids program. This 4-part lesson plan may be enjoyed with flexibility and at your own pace, designed as a 4- week discovery journey with a bounty of opportunity to create, explore, and learn together!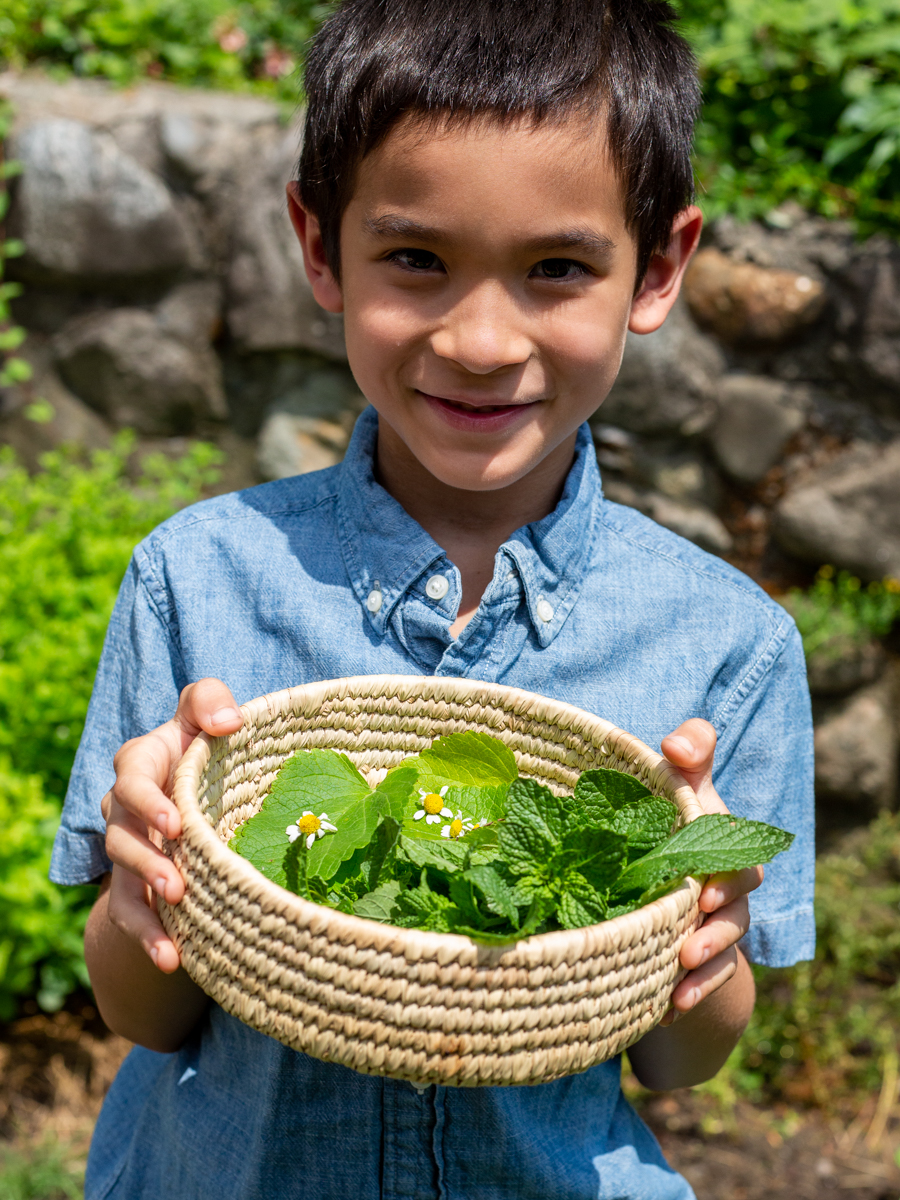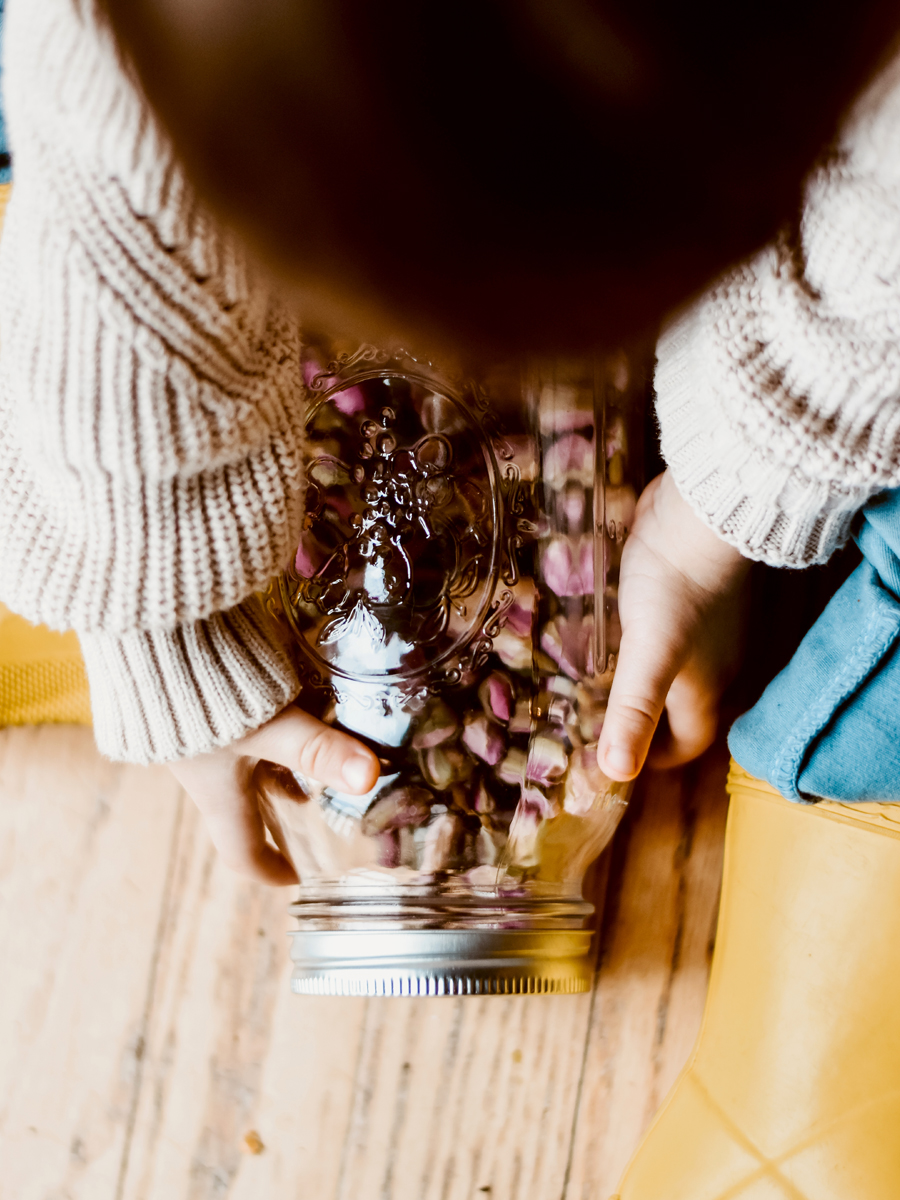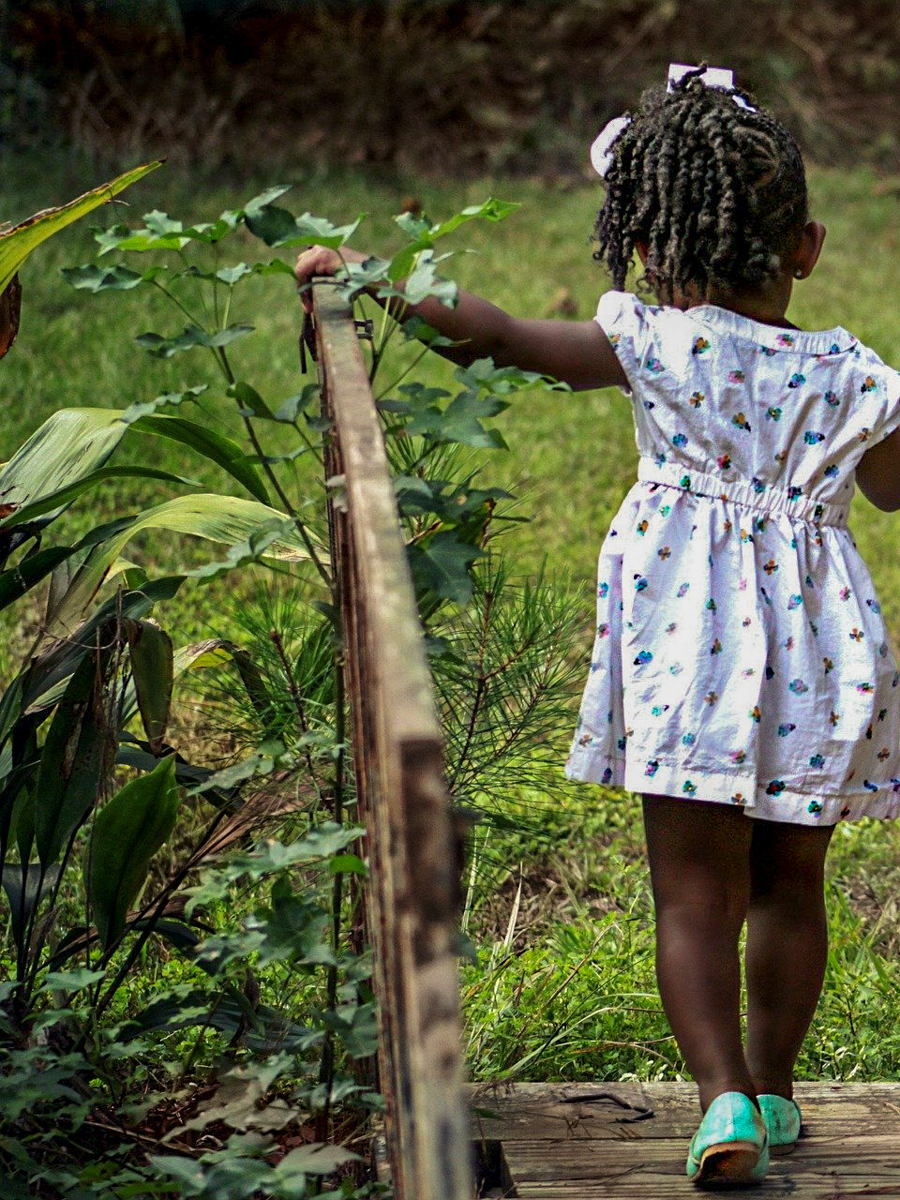 The Online Nature Camp will surely spark curiosity for herbs in your little ones, excite the imagination, nurture growth, and encourage lots of developmental play and discovery of nature – may that be rainy-day indoor projects or outdoor adventures! What better way to spend your family time or encourage independent exploration?
Children, like plants, need water, food, sunshine, and love, but most of all they need each other!
– Marlene Adelmann, Founder of the Herbal Academy
THIS ONLINE NATURE CAMP IS COMPRISED OF 4 LESSONS: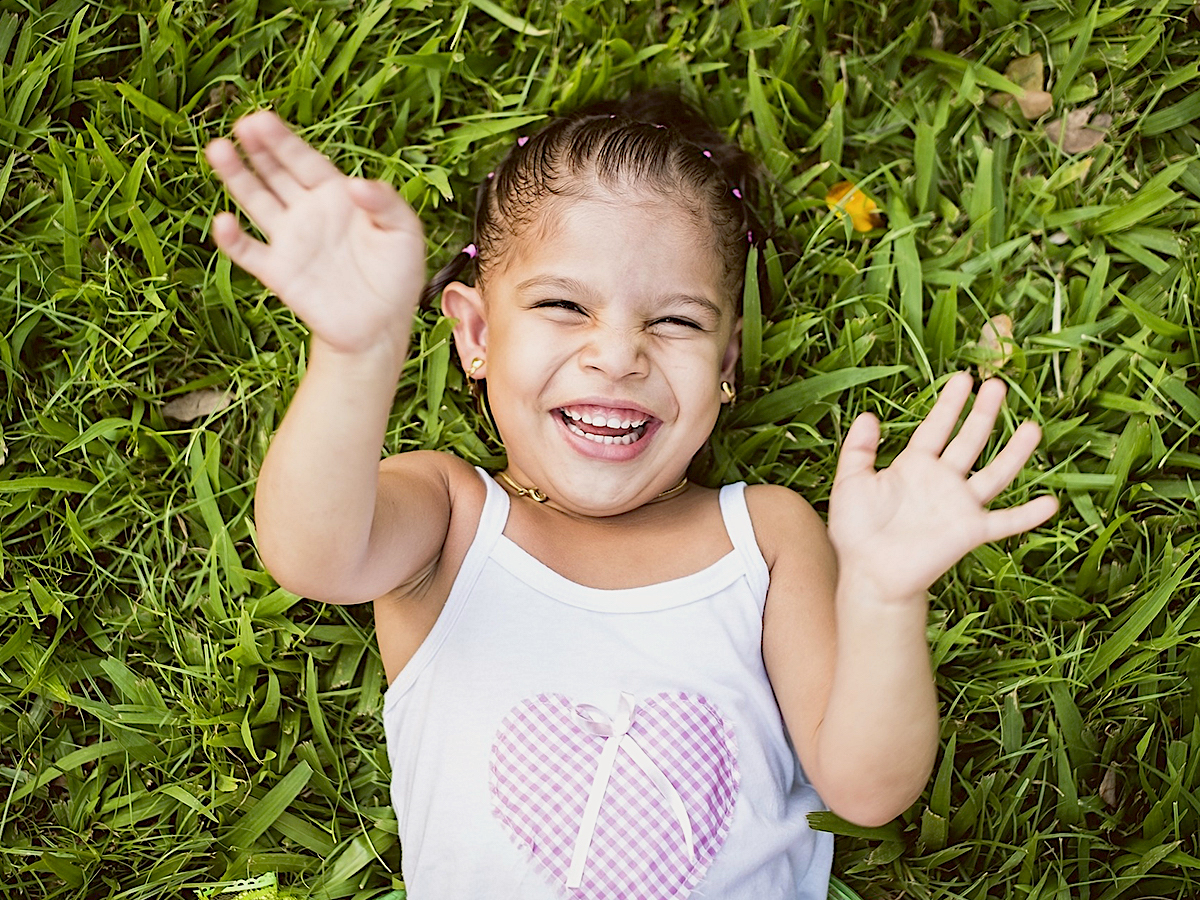 LESSON 1 💚 THE WORLD OUTSIDE YOUR DOOR
We'll get right into our fun-filled learning adventures with a Nature Journal activity download and learning about some friendly backyard botanicals with help from flashcards and two scavenger hunt activities! This lesson also includes fun sensory herb play for our littlest learners, gardening activities for all ages, and an herbarium guide and word search for the older kids (and so much more).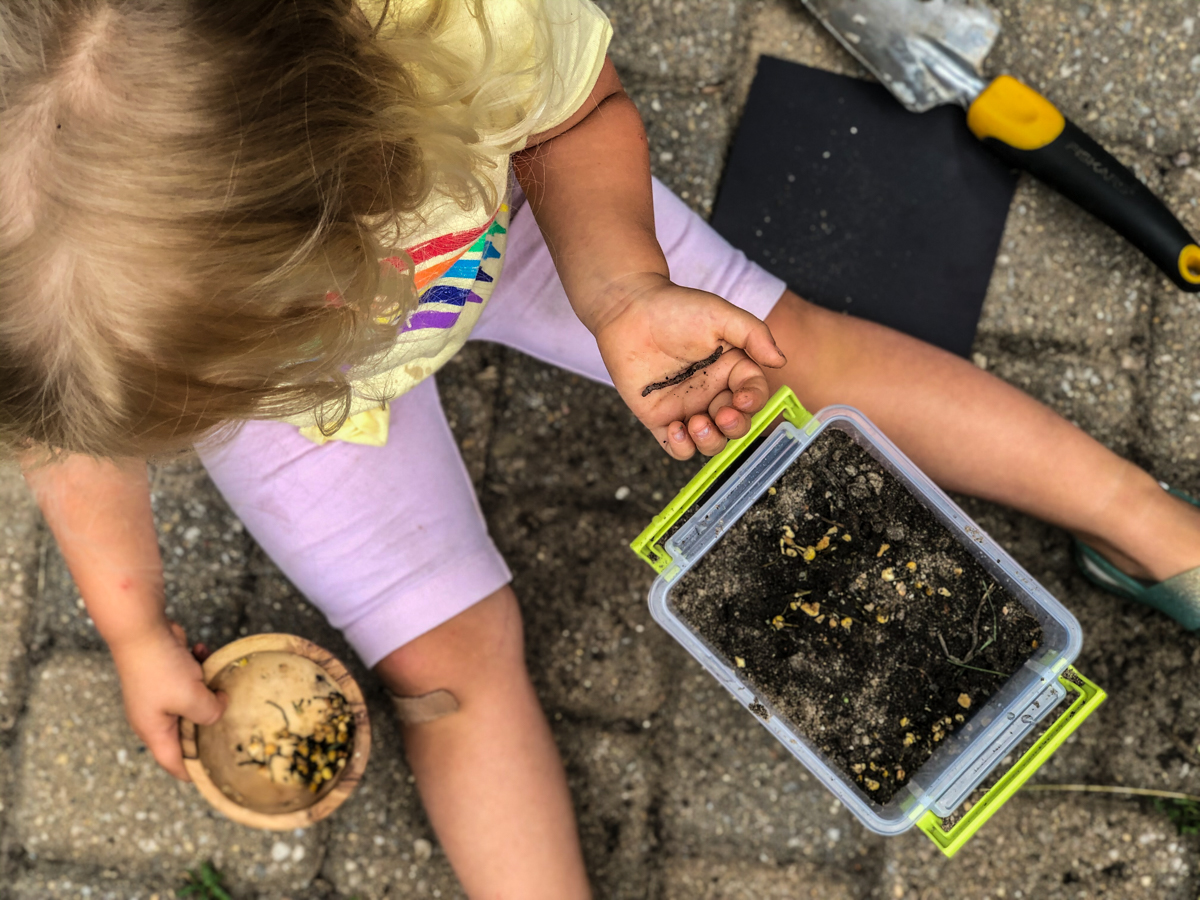 LESSON 2 💚 HELPFUL GARDEN FRIENDS AND MORE NATURE ART
Nature is a very special place and every part of it – whether you're looking at a garden, a crack in a sidewalk, a beach, or a single tree – is like its own little world bustling with activity! This lesson will take campers from arts and crafts to insects and worms, encouraging discovery of pollinators and other nature friends. Fun activities include projects for all ages like Starting a Butterfly Restaurant, Hosting a Ladybug Release Party, Easy Magic Herb Wands, Flower Suncatchers, and more advanced activities like Plant Print Tee Shirt and Herb Bugs and Dolls! 

LESSON 3 💚 HAVE FUN IN THE KITCHEN
Let's get to know our kitchen-favorite herbs and spices – it's time to move into the kitchen for some baking and cooking fun! This lesson is chock full of kid-friendly herbal recipes and tasty treats like Flower Power Jigglers, herbal ice cream, cooling popsicles, and more – all to enjoy on a hot summer day! Our campers will also explore kitchen-based crafts and activities like a sensory herbal rice box, our favorite herbal playdough, and a Cinnamon Fairy House! Have fun exploring one or many of these recipes per day for week 3 of summer camp!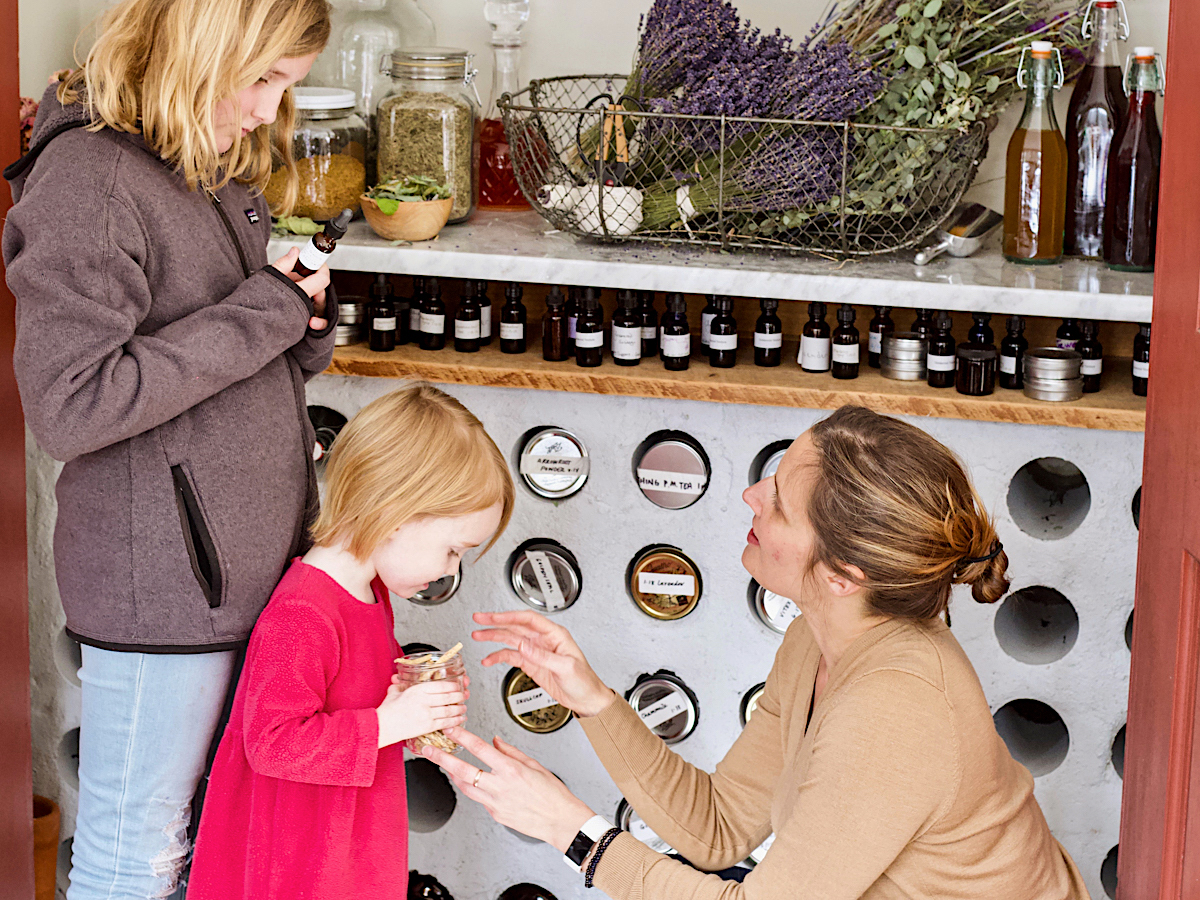 LESSON 4 💚 TAKE CARE OF YOU! CREATE YOUR OWN SELF-CARE
We believe that good self-care should happen at any age. This lesson is all about encouraging healthy, holistic wellness practices all while having fun tending to this important part of life. This lesson introduces herbs that can help relax, rejuvenate, and create happy hearts with activities and adventures like spa day fun for all ages, flower hydrosols, herbal baths and recipes, meditation exercises, dream pillows that encourage restful sleep, and facial care for the older kids! 
Here at the Herbal Academy, we deeply value hands-on learning – and we know many of you parents do, too – so this program is full of fun activities, thoughtful experiments, delicious recipes, and body-care creations to encourage herbal learning and imaginative play! With many summer camps closed this summer, we are delighted to take you on a special, unforgettable journey!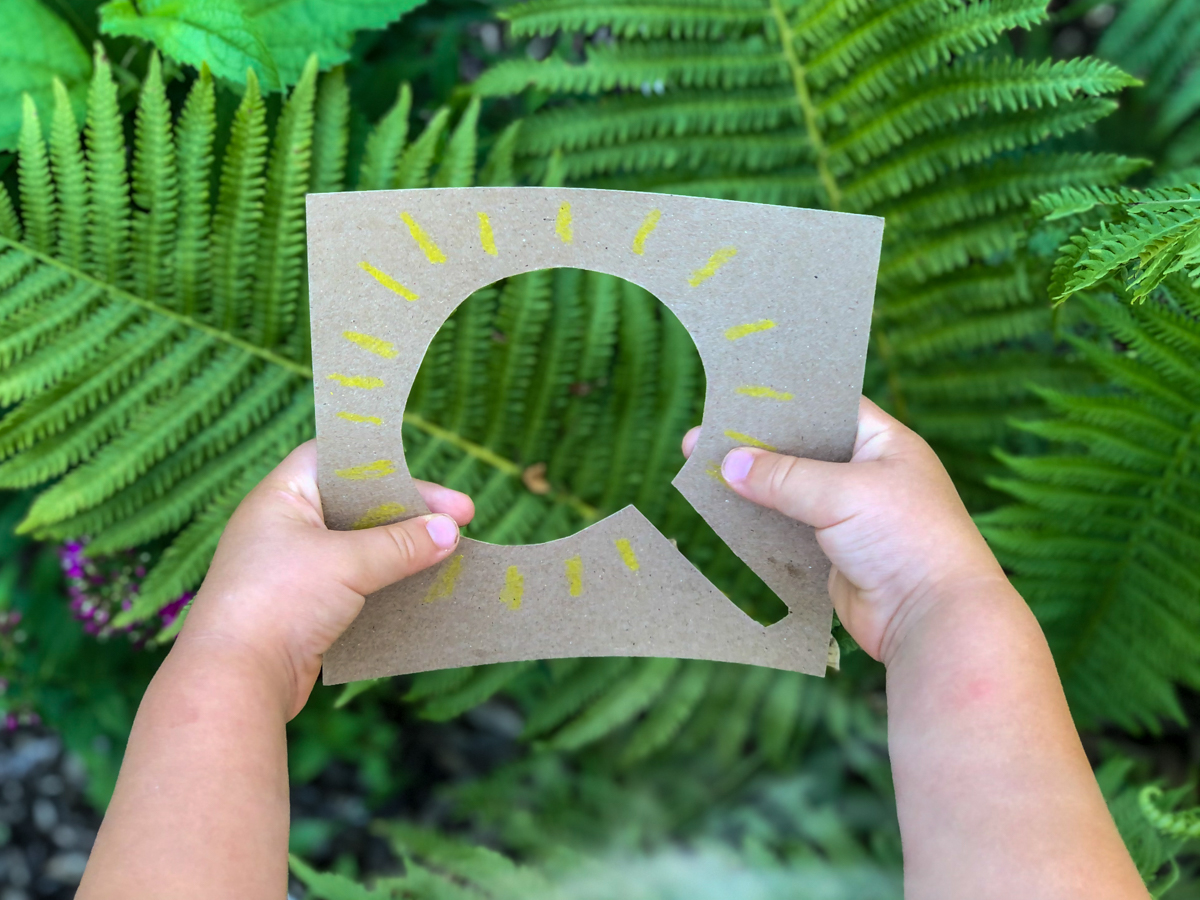 NATURE WINDOW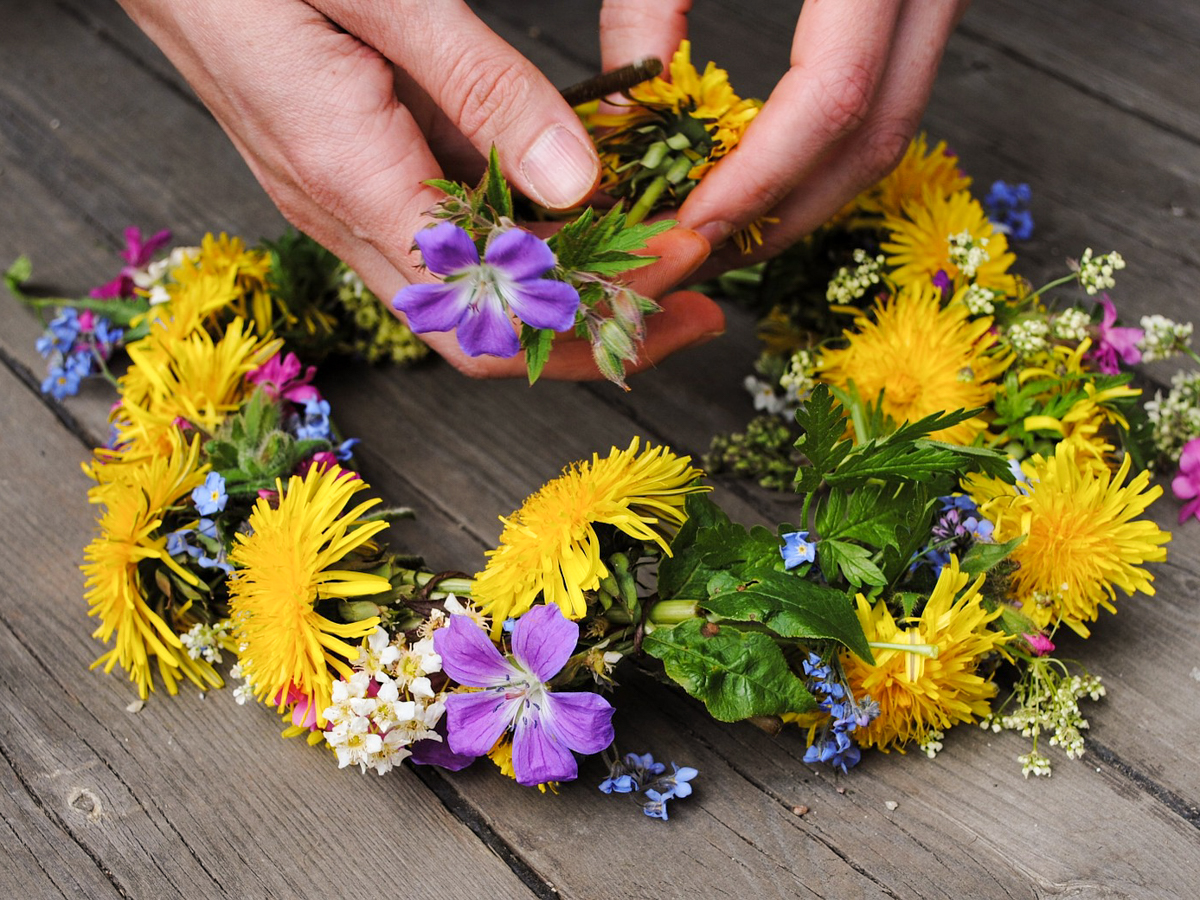 FLOWER CROWNS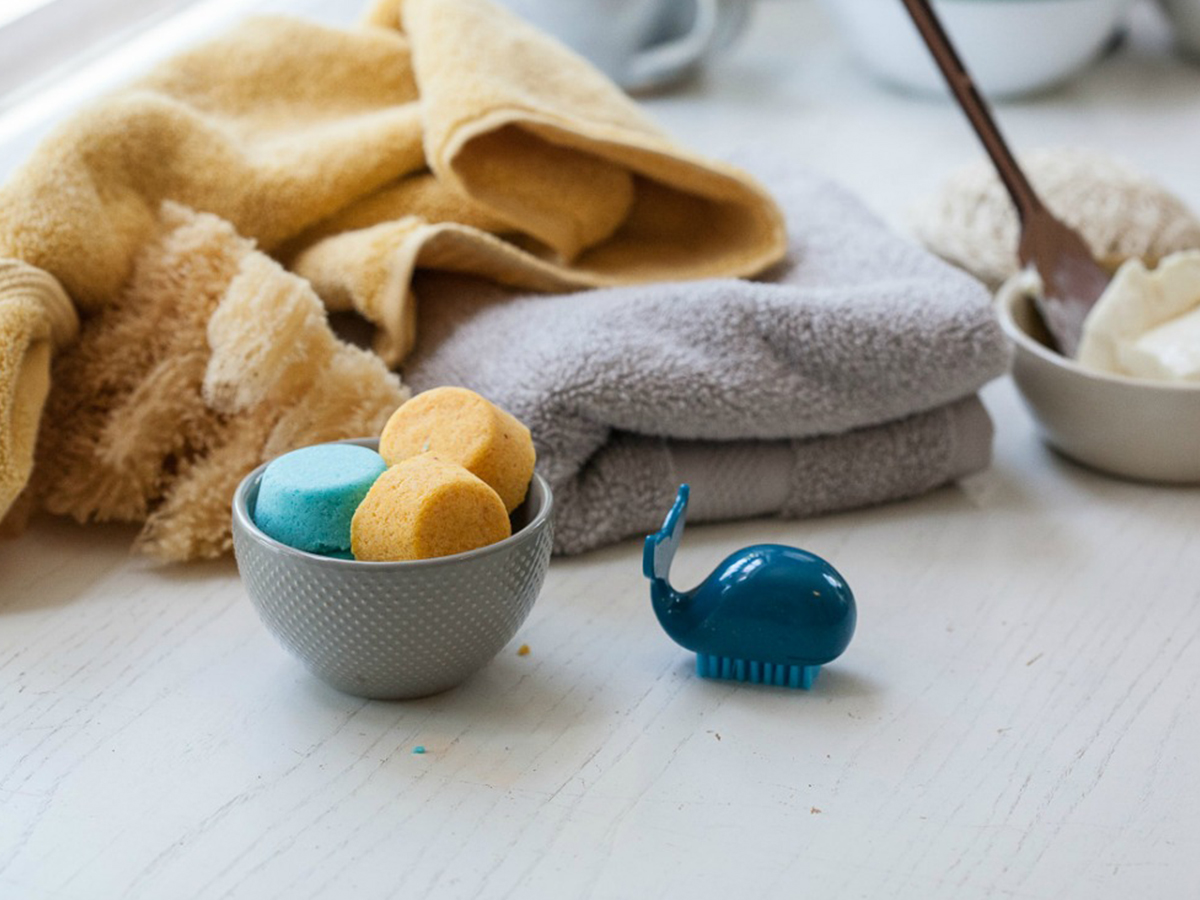 HERBAL BATH BOMBS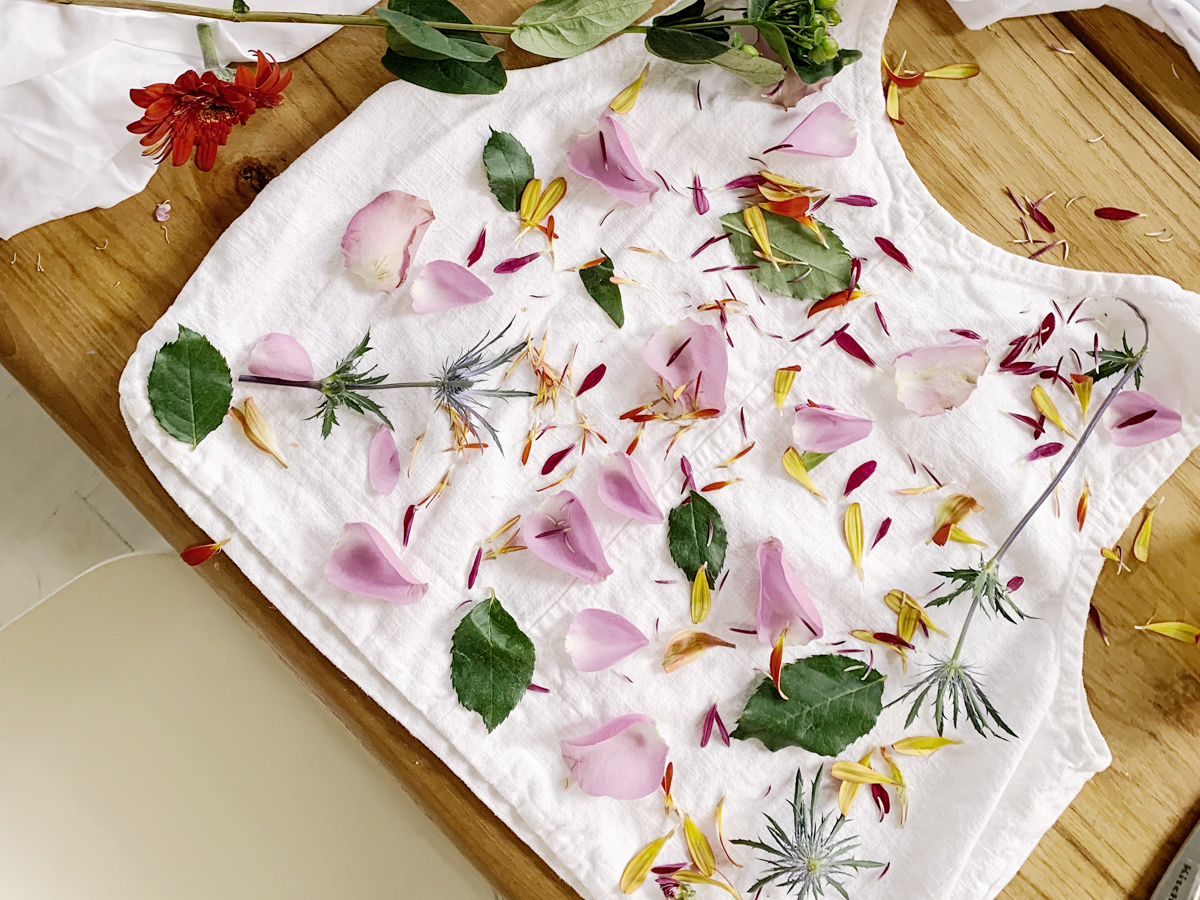 PLANT PRINT TSHIRT
Features of the Online Nature Camp:
Printable activity worksheets, word games, flashcards, journals, and more in every lesson

Dozens of recipes, games, crafts, and activities for all ages

Complete lesson PDF downloads available to print for the option of offline learning

Guided instructional lessons to begin each lesson and lesson project – created for easy reading 

Parent instructions for assisted learning
These lessons are designed for children of all ages, with activities appropriate for various age groups to choose from. Each lesson can be broken up into many learning opportunities throughout the week for short attention spans!  
Finally, let us not forget to mention, this children's camp is available for both online and offline learning! You may be happy to know that these lessons can easily be enjoyed on a computer or completely screen-free. Each lesson has a downloadable PDF for easy printing to enable sans-screen learning. The lessons are also complete with educational coloring worksheets and printable exercises for many creative learning opportunities.
How the Online Nature Camp works:
Sign yourself up for the Online Nature Camp: Herbalism for Kids program

Your email receipt will include a special invite to the camp access.

The Camp is complete with 4 lengthy lessons, chock full of recipes and activities. We recommend guiding your child through one lesson each week, breaking up the lesson reading and activities how you feel best fits your child's attention span.

Each lesson may be downloaded as a PDF for a screen-free learning experience! There are numerous activities and worksheets in each lesson to download as well.

The Online Nature Camp is a seasonal offering! Enroll while sign up is available.

Have lots of fun!
Now, before we get started, you parents may have some questions, like:
What if I don't know anything about herbs, can my child still take this Online Nature Camp?  – Absolutely! Parents, we welcome you to join the fun right along your little one(s)! Our herbalist educators put together thoughtful lessons for a guided instructional camp for kids. No previous herbal education needed to enjoy.
What ages are ideal for enrolling in the herbalism camp?  – Children of all ages can join in the fun with each lesson involving numerous activities for each age group! From toddler to tween, there is something for everyone! The activities, recipes, and worksheets are best suited for elementary school-aged children from 6 to 12 years old. Younger children can enjoy all of these activities with more involved guidance and hands-on help from a caregiver. There are independent play activities for even the youngest child to enjoy as well!  
How do I register multiple children in the Online Nature Camp?  – Select the family pass option at registration. Family passes are available for immediate family registration for children residing in the same household. For extended family registration please register each child separately for camp.
This sounds like a great course for my school, daycare, or group. Can I purchase this curriculum for a larger group?  – Yes! Please get in touch with us via our contact us form: theherbalacademy.com/contact-us/ to get information on group rates. 

The Online Nature Camp: Herbalism for Kids program is so much more than a 4-week series! It's the
first spark
or
fan to the flames
for many little ones, inspiring a lifelong journey of natural awareness and herbal adventuring!  
Are you ready to get your herbal adventures on? Sign up at the top of this page for this 4-week kids camp! 
---
Additional Information
| | |
| --- | --- |
| Enrollment Type | 1 Camper Enrollment, Family Pass (2+ Campers) |