Herbal Materia Medica Course
Herbal Materia Medica Course
One of our favorite ways to keep the spark of excitement for our herbal studies is by working on our materia medica. By studying plants one herb at a time, we have the opportunity to connect with individual herbs at a meaningful level through in-depth study. The Herbal Materia Medica Course will teach you this simple––yet powerful––study process and help you organize what you are learning into plant monographs for future reference. We'll teach you what a materia medica is (if you don't already know) and guide you through the research process, equipping you with the tools you need to study herbs on your own.
Get ready to inspire and deepen your herbal knowledge! For beginners and advanced herbalists alike, the Herbal Materia Medica Course is here to help you create (or add to) your own materia medica. Anyone and everyone is welcome to take this course––no prior experience or education required!
**This online program is $55. You can also choose to upgrade your registration with the Materia Medica Journal ($34), designed as a companion to our Herbal Materia Medica Course.
Description
Your teachers at the Herbal Academy have created this Herbal Materia Medica Course to guide you through the process of studying, researching, and observing plants in order to create an herbal materia medica. Designed for herbalists in the making, seasoned herbalists, and those of you not yet sure if this is the right path for you, this program will walk you through the process of studying one herb at a time, teaching you how to create (or add to) your materia medica.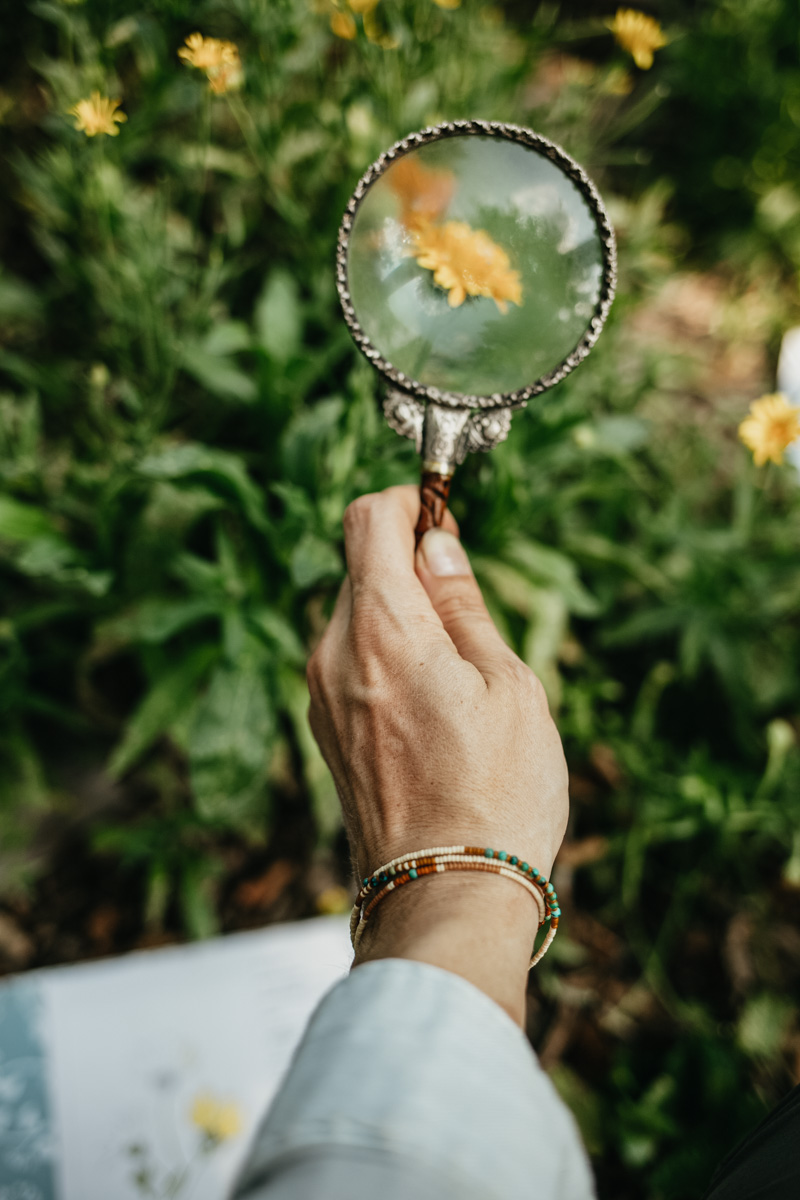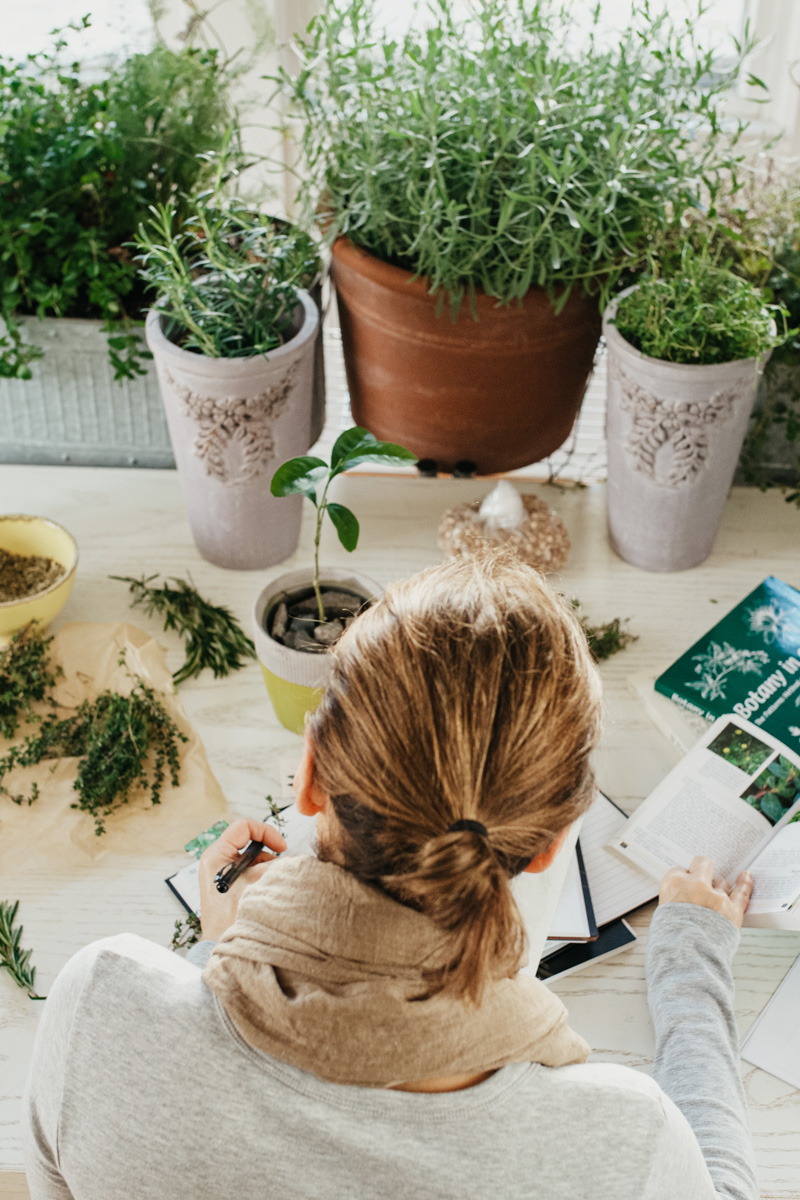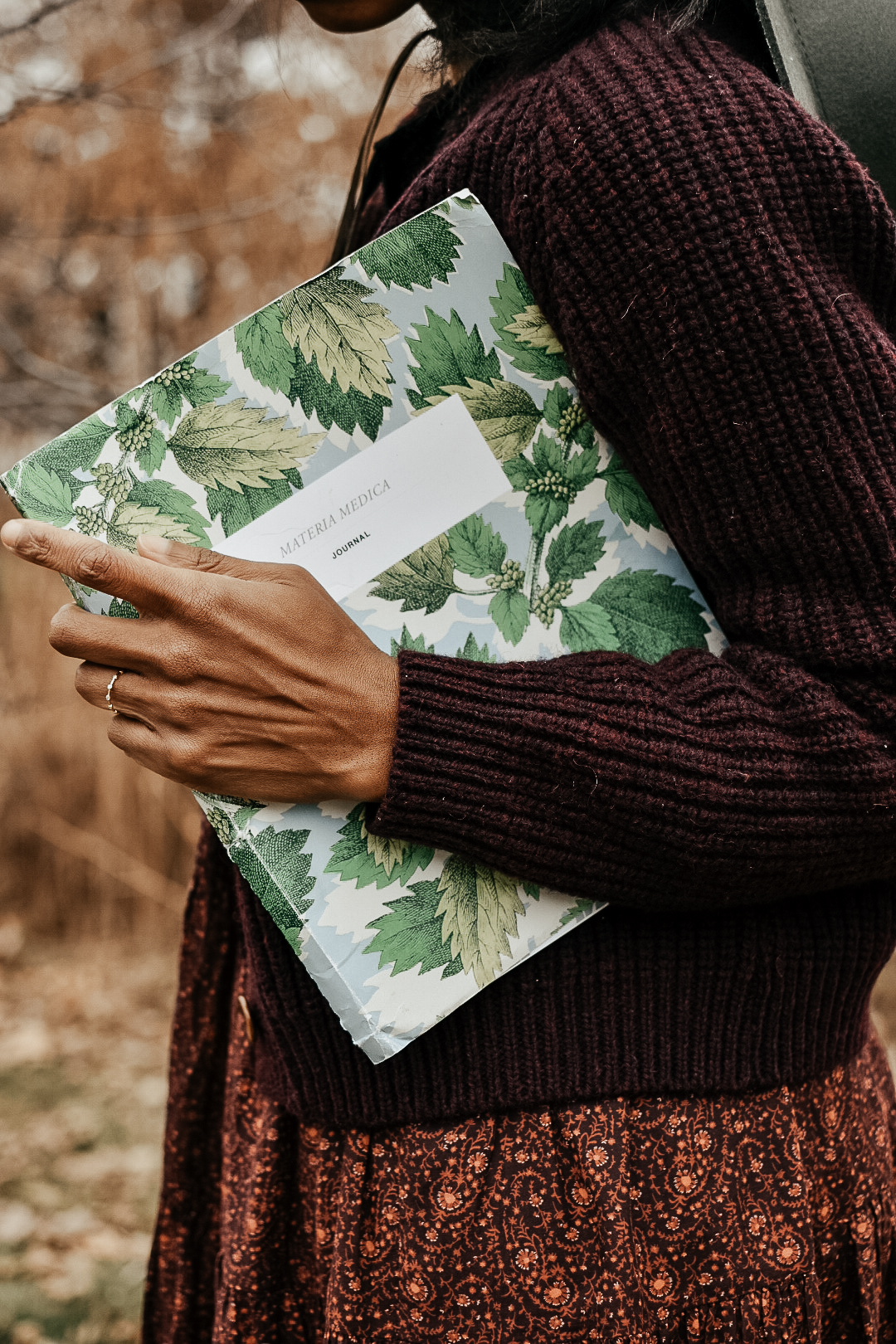 Your materia medica, which will consist of multiple monographs on the plants that are of interest to you, will serve as one of the foundational resources for you as an herbalist. In it you will compile information from both historical and modern resources, from books and articles to scientific journals and personal accounts. You will rely not only on what you learn in books, but also your own understanding and experience—how you observe a plant in nature and how you experience a plant by spending time with it or taking it into your body—to tell the story of your plant.
By the end of this course:
You will know how to study a plant, how to find resources to support your studies, how to interact with a plant to gain first-hand experience with some of its characteristics, and how to evaluate scientific research on plants.

You will learn how to research a plant's names, botany, growing conditions, harvesting guidelines, active constituents, actions, uses, taste and energetics, safety, and herb-drug interactions.

You will learn what a plant's history, habitat, and growing requirements are, informing your understanding of what a plant needs and how you can become a caretaker, even if you aren't growing the plant yourself.

You will gain an introduction to integrating a plant into your life to support wellness by learning about its properties and characteristics.

You will have a list of many resources

—

our favorite books and websites

—

for your further study of plants and development of your materia medica.

You will have several pages completed in your materia medica using our beautiful downloadable pages or our bound

Materia Medica Journal

!
We'll walk you through creating a materia medica, answering these questions about your plant:
We will discuss each of these topics with you throughout the six lessons in the Herbal Materia Medica Course. You will learn where to look for quality herbal information and how to research. You'll receive an extensive list of references––from books to online websites and databases––to help get you get started in your journey. By the end of this course, you will know how to research your plant and create a plant monograph, and will be well on your way to creating your materia medica!
Upgrade your registration with our Materia Medica Journal
As a companion offering of this program, we have designed our herbalist's Materia Medica Journal in which to compile all of the information you gather throughout your plant studies. With the ability to accommodate 50 botanical monographs with room for additional notes, it also contains many of the useful reference charts from the Herbal Materia Medica Course including those on plant identification, herbal safety, and researching tips and tricks. The Herbal Materia Medica Course will include some of the materia medica pages from this journal for printing at home, and you will also have the option to upgrade your registration to include the Materia Medica Journal so you have a beautiful bound book in which to record your studies and enjoy as a lasting treasure.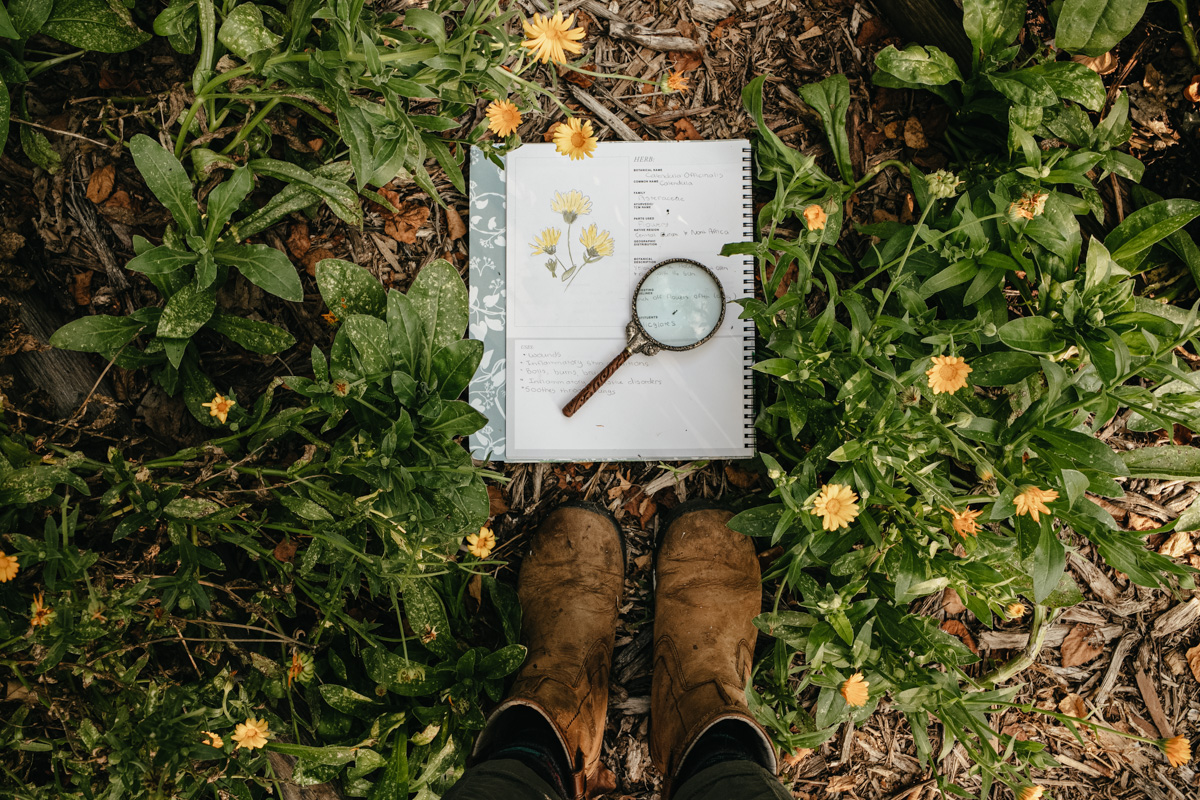 IN THE HERBAL MATERIA MEDICA COURSE, YOU WILL DISCOVER:
The Herbal Materia Medica Course Outline

LESSON 1: INTRODUCTION AND STUDYING ONE HERB AT A TIME
Introduction to the Herbal Materia Medica Course, Studying One Plant at a Time, Choosing Your Herbs, Gathering Your Supplies, Building Your Herbal Library, Naming Your Herb, Referencing
In the introduction, you will learn the benefits of studying one herb at a time and choose the herb (or herbs) to include in your materia medica as you work through the course. You will begin researching the first categories for your materia medica pages.

LESSON 2: PLANT DESCRIPTIONS, BOTANY, AND HARVEST
Native Range, Geographic Distribution, Botanical Description, Plant Parts Uses, Harvesting Guidelines, Sustainability Concerns, The Plant Portrait
You will explore the next categories for your monograph, including a mini botany lesson and how to write a botanical description of your plant, how to research which parts of your herb are used, and learning when they are harvested.

LESSON 3: PLANT CONSTITUENTS, ACTIONS, AND USES
Finding Quality Research, Types of Scientific Research, Types of Research Resources, Constituents, Actions, Uses
This lesson discusses types of modern scientific literature that can be used as a resource when you research your plant, and also examines herbal actions and uses from both traditional and modern perspectives. We will have a beginners look into the chemistry of herbs with a sampling of botanical constituents like alkaloids, saccharides, and terpenes.

LESSON 4: HERBAL PREPARATIONS, TASTE, AND ENERGETICS
Herbal Preparations, Taste, Energetics, Tea Meditation, Plant Flashcards, Apothecary Labels
Herbalists use a language that is all their own when describing how herbs behave and what makes them useful in supporting health. This lesson takes a good look at how taste can give you clues into the nature of an herb, and the unique vocabulary herbalists use to categorize herbs.

UNIT 5: HERB SAFETY AND DOSAGE
Herb Safety, Dosage, Timeline for Use, Herb Safety Continuum Scale
In this lesson, we will explore several safety considerations in more depth and examine the resources that can help you research these important topics so you can add this information to your materia medica.

LESSON 6: CONCLUSION
Creating Your Materia Medica Document, Your Herbal Journey
Now that you have completed your first plant monograph, you are well on your way to deepening your knowledge of individual plants and building your materia medica! We'll have a look at several ways to create a materia medica and continue on the herbal journey.
The Herbal Materia Medica Course is your online guide to creating your own materia medica!
We are connected as an herbal community in many ways, but perhaps most of all by our mutual appreciation of plants. We welcome them in our food and as support for our wellness, we lean on them in times of emotional tumult, we tend them in our gardens, and we make clothing, shelter, and art with them. Our lives and our ecosystems are made more vibrant and functional by their presence. What can we offer in return?
We can celebrate them and acknowledge the gifts they share with us. We can practice gratitude for their role in our lives. And most importantly, we can study and observe their characteristics, open our hearts to their energy and personality, and come to understand their needs and the ways in which we can care for and steward them.
We've designed our Herbal Materia Medica Course as an offering to help our readers and students deepen your knowledge of and connection with plants. No prerequisites are required to begin this journey, and you are welcome to join us no matter if you are brand new to herbalism or an experienced herbalist. There is no better teacher than direct study with the plants that inspire the tradition of herbalism. We're delighted to guide you in your herbal studies by helping you study the plants and create your herbal materia medica. Welcome to the journey!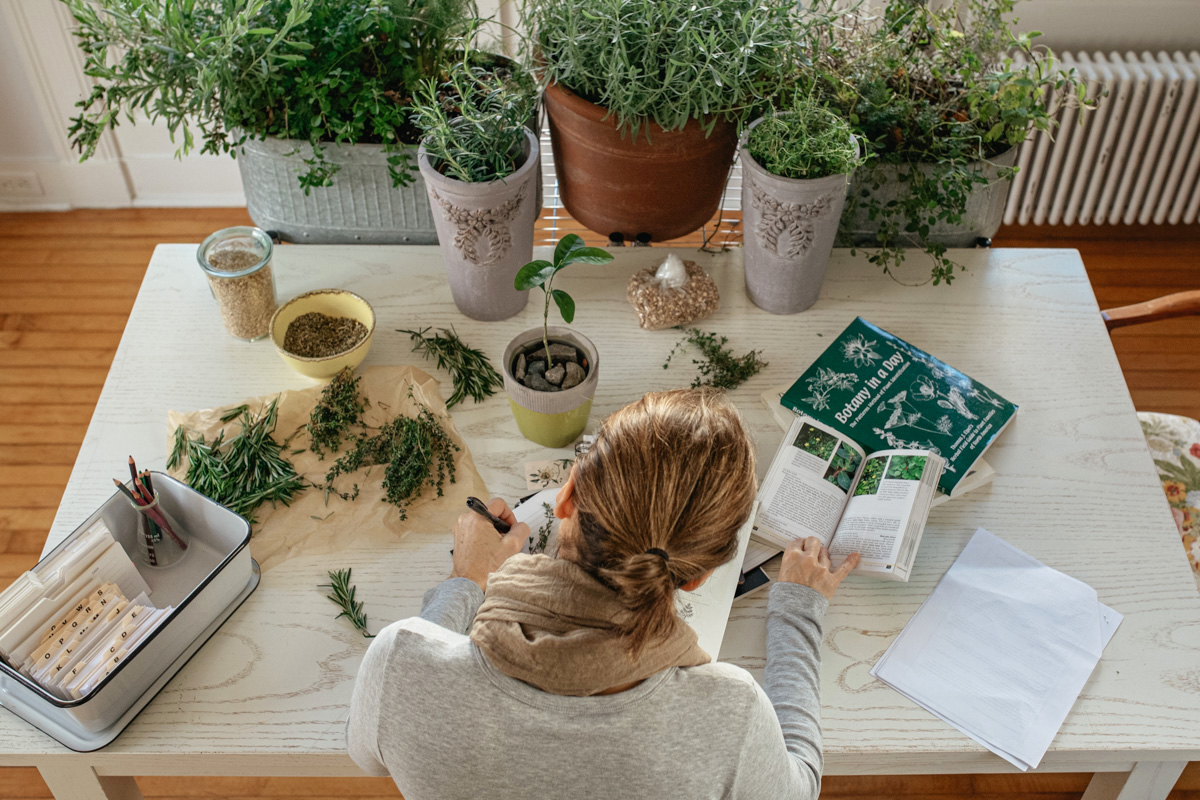 Testimonials From Students
---
* Lifetime Access is access to the course that you purchased for as long as the particular course is offered by the Herbal Academy. View Terms & Conditions for more detail.
Additional Information
| | |
| --- | --- |
| Weight | N/A |
| Dimensions | N/A |
| Options | Course With Journal, Course Without Journal |