Botany & Wildcrafting Course
Botany & Wildcrafting Course
Discover the science of botanical identification and the art of wildcrafting through this captivating voyage into wild edible and herbal botanicals! The Botany & Wildcrafting Course, curated by the Herbal Academy team of educators, starts by exploring plants as living beings, their fascinating ecological relationships, and the ways that our own ecosystem can shape our relationship with plants.
This course delves into characteristics of plant parts and the use of dichotomous keys for plant identification, as well as the identification of botanical families and patterns in nature. Hands-on lessons on drawing plants and creating a pressed plant herbarium encourage one-on-one engagement with the plant kingdom. We'll get you started wildcrafting with a discussion on wildcrafting ethics and techniques, an understanding of at-risk plant species, and botanical, edible, and herbal characteristics of 25 common wild plants.

Choose to upgrade your enrollment with our Botanical Illustrations Workbook, featuring 25 monograph summaries and botanically accurate plant illustrations also spotlighted throughout this class!
2-Month Payment Plan is available for course only – if you choose to enroll with a payment plan, visit the Goods Shop to purchase the Botanical Illustrations Workbook separately.
Description
The Botany & Wildcrafting Course explores plants as living beings and their fascinating ecological relationships with other organisms, as well as the ways in which our own ecosystem can shape how we incorporate plants into our lives.
Together we will explore the visual characteristics of plant parts and learn how to use dichotomous keys for plant identification. We'll learn tips and tools for identifying botanical families and patterns in nature, and how our familiarity with various plant families can help inform our ability to identify plants and in some cases, understand how we can use them. We'll get hands-on with lessons dedicated to more artistic ways of engaging with the plant kingdom through drawing (everyone can do it!) and creating a personal herbarium of pressed plant specimens.
Together, we'll dive into the ethics and techniques of wild-harvesting, and introduce many common wild edibles and herbs (and how to identify and use them!) as well as at-risk plant species, all which require the stewardship of conscientious plant-lovers. With plant monographs as a handy reference for 25 common wild edibles and herbs, you will gain confidence as you endeavor to identify these plants on your own.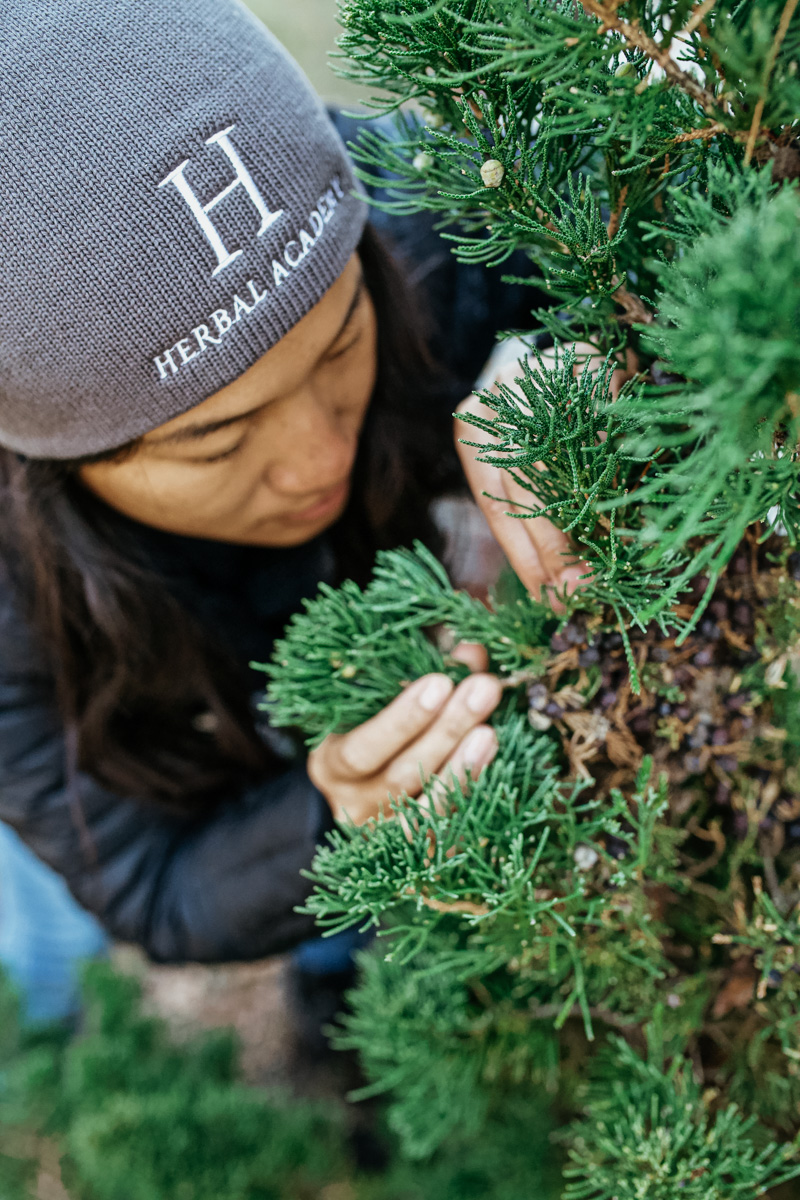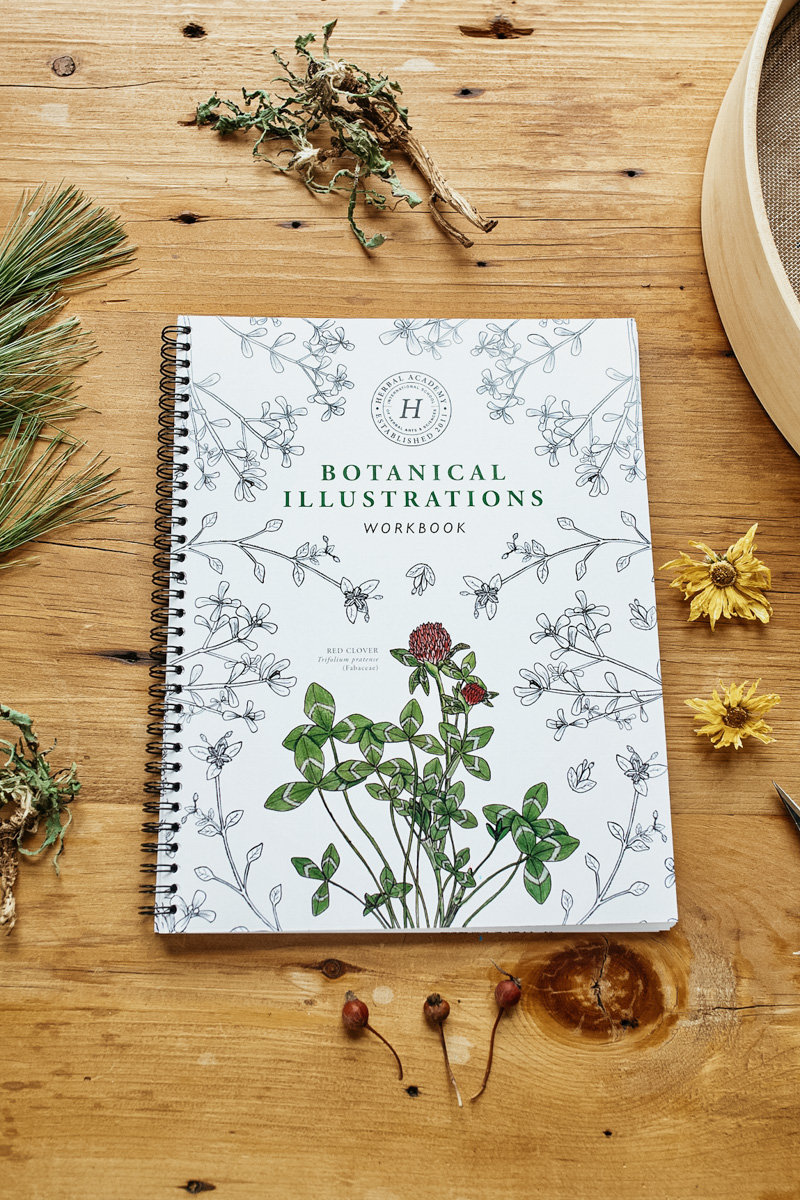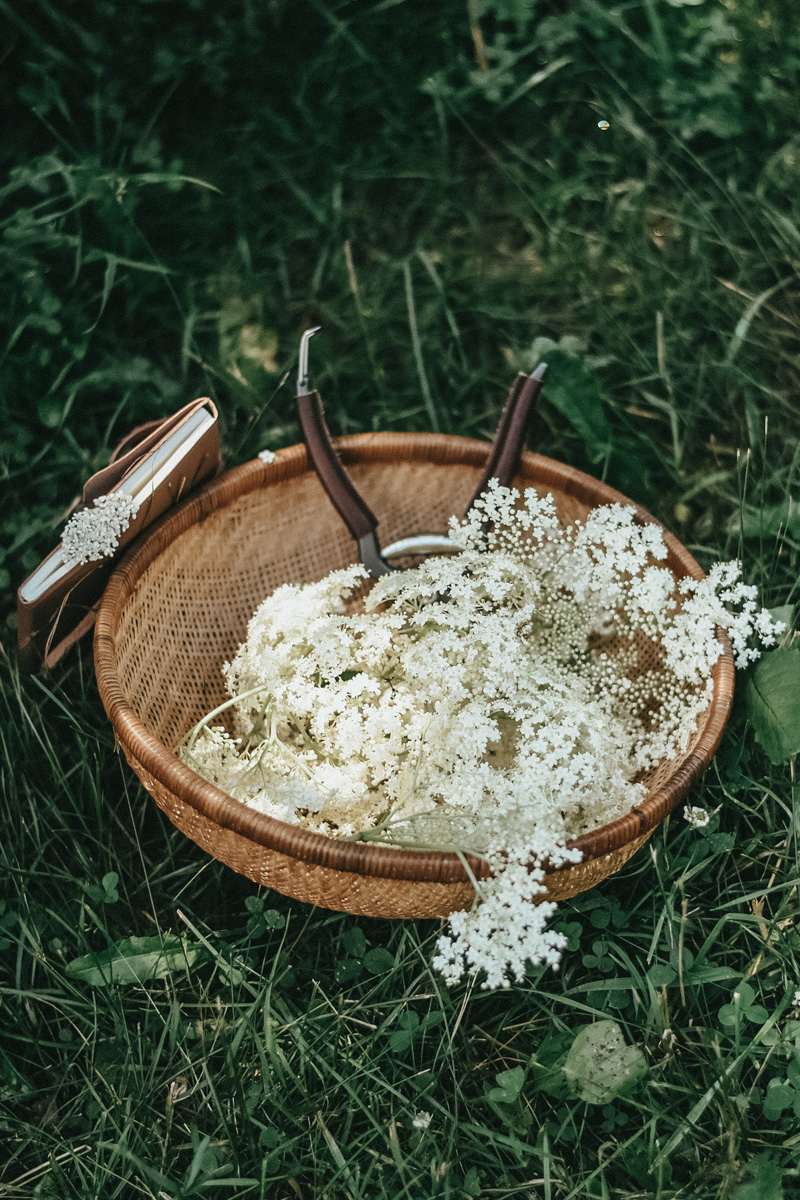 Botany is the doorway to understanding plants on a deeper level.
This is a one year access introductory to intermediate level course for budding herbalists and wildcrafters who wish to identify and become more familiar with common wild edibles, herbs, and at-risk plants, as well as gain an understanding of the big picture of plant ecology and how human practices such as wild-harvesting can impact this ecology. Through the study of botanical features and engagement with plants in new ways, the written lessons and videos in this course provide the tools for a wealth of discoveries about the plant kingdom!
HERE'S WHAT YOU'LL LEARN IN CLASS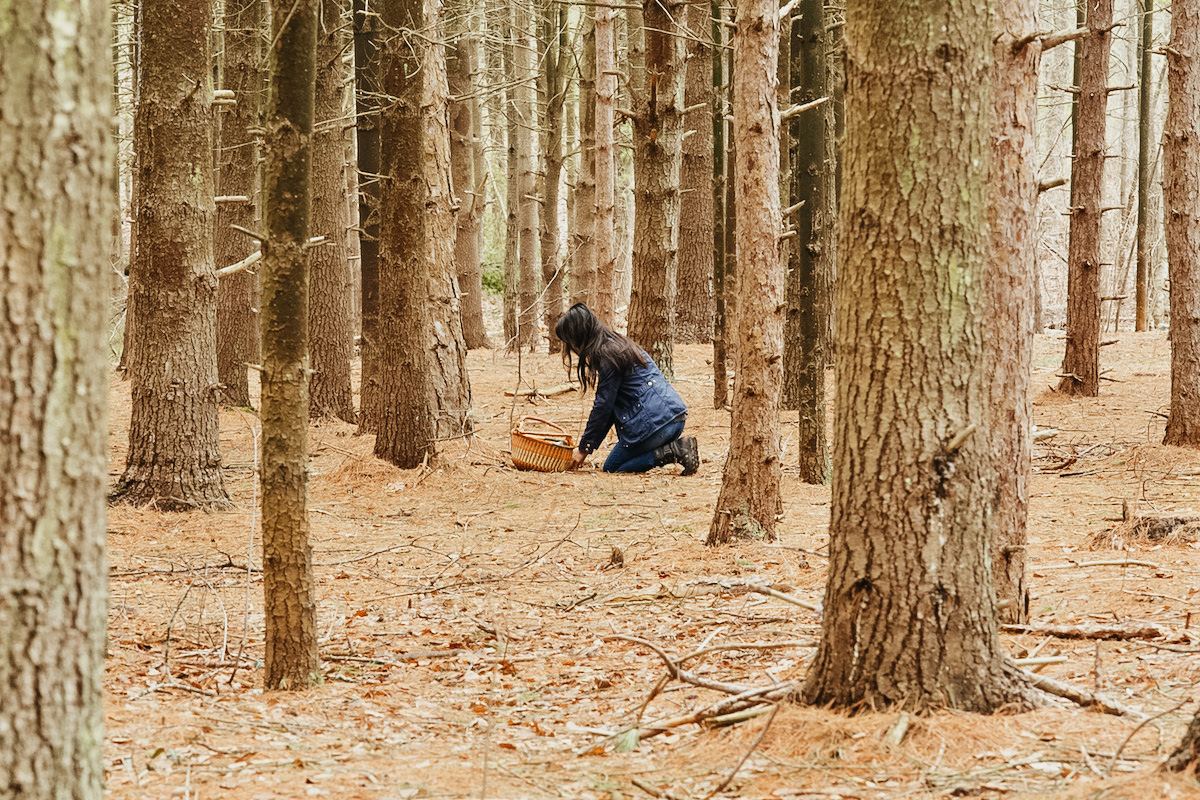 "I definitely recommend this course to anyone who wants a deeper understanding of the technical aspects of plants and plant identification. I've worked with plants all my life but I've never really stopped and LOOKED at them. Taking this course opened my eyes to the subtle differences between species and the very basic botanical structures that help in identifying different plants. If you want to know more about the green allies growing around you, or the ones you may discover- sign up for this course!"
– Jen C., Botany & Wildcrafting Course Graduate
BY THE END OF THIS COURSE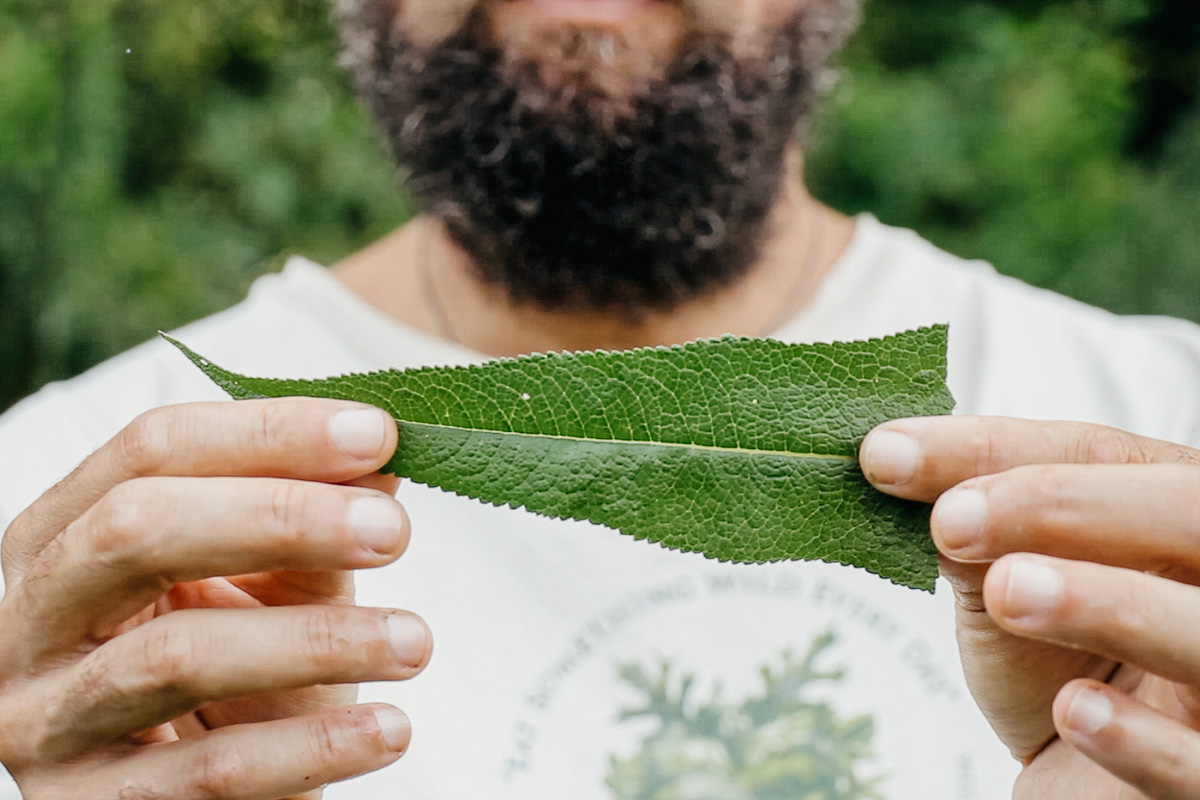 You will have a whole new language with which to talk about and understand plants.
You will be able to name all the parts of a plant including the parts that make up flowers, leaves, fruits, and stems.
You will be able to identify new plants anywhere in the world using a dichotomous key.
You will understand how to decipher differences between leaves, flowers, and fruits of separate plant species.

You will be able to decode patterns in nature and gain insight into plant relationships and herbal and edible use by understanding these patterns.
You will understand how and when to use a plant's binomial name and discover why a plant might have more than one name.
You will be able to safely wild harvest and use at least 25 commonly found wild edibles and herbs.
You will be able to dry plants in a way that maintains their vitality, aroma, color, and flavor.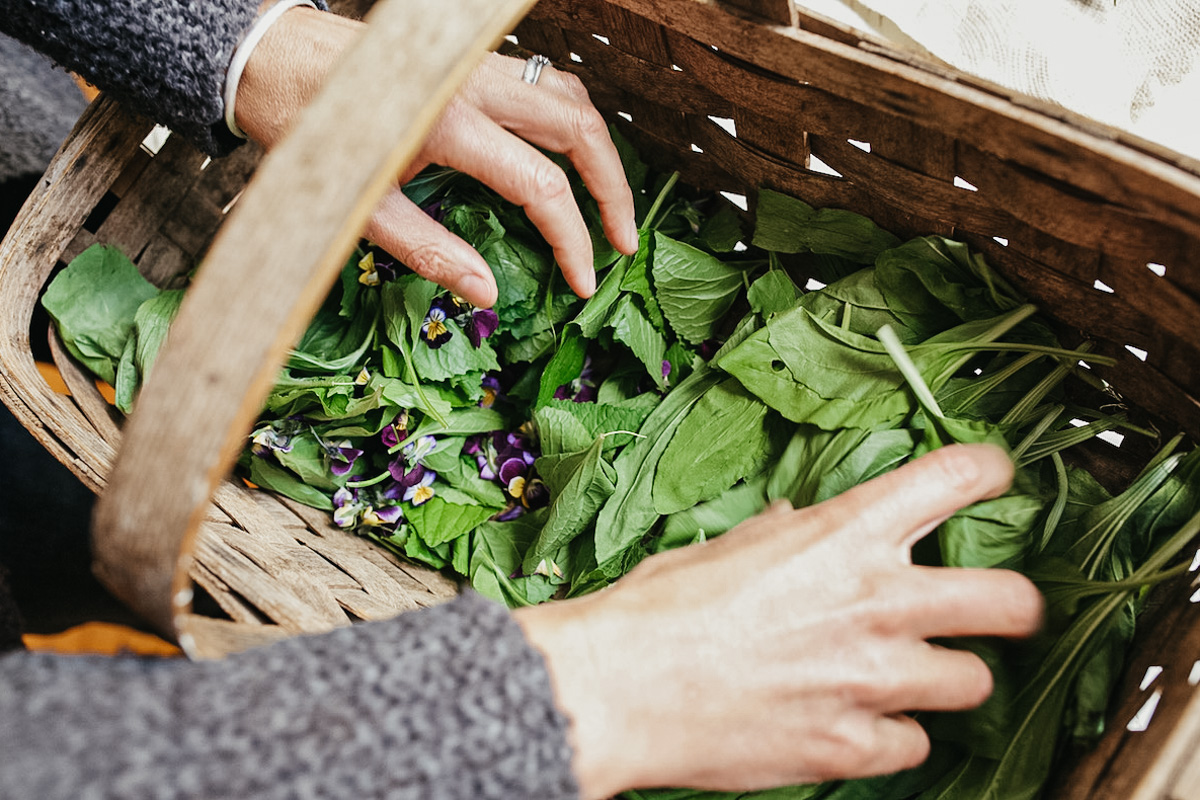 You will have a sense of the vast number of relationships that exist between plants and other organisms that are required for pollination, seed dispersal, and survival.
You will have tools to get to know plants on a deeper level through keying, drawing, coloring, and organoleptic identification.
You will know how to create your very own herbarium of pressed plant specimens.
You will look at nature through an entirely new lens.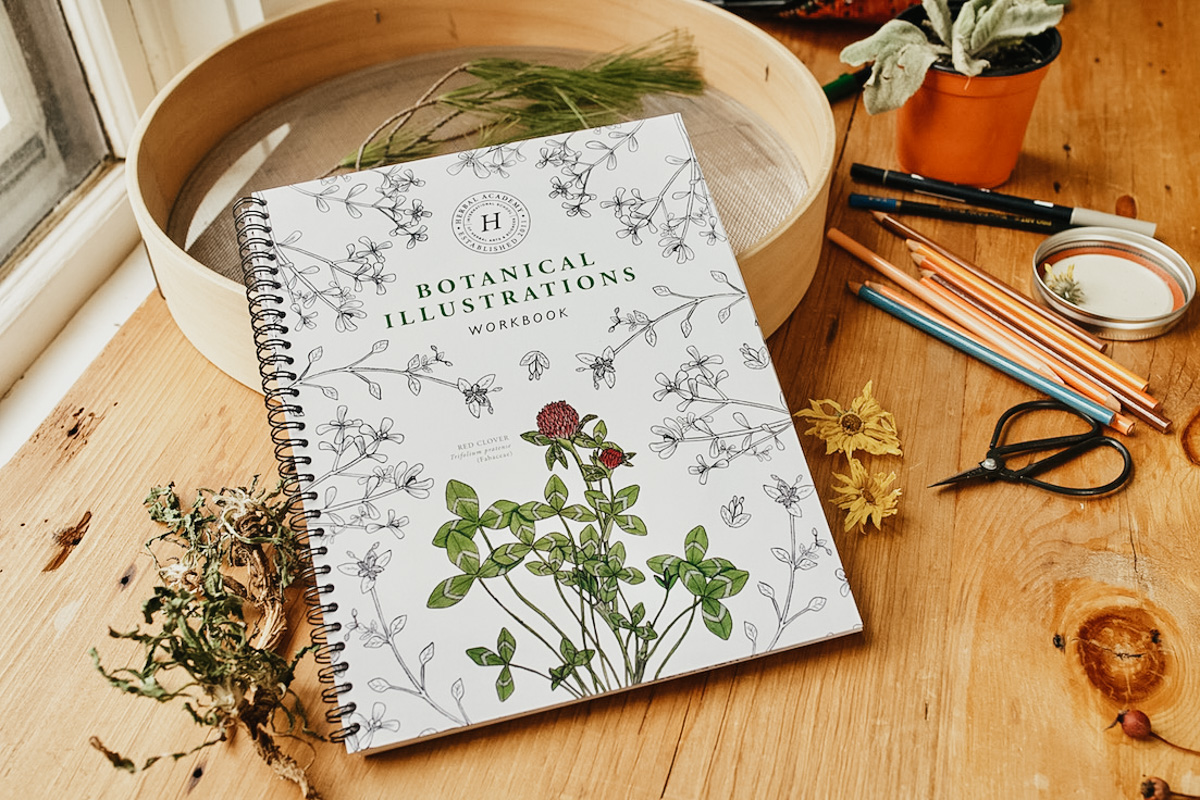 As you will discover in the Botany & Wildcrafting Course, there are so many ways to get to know plants—from foraging for wild dandelion greens to reading botanical identification texts to experiencing herbs directly through sipping raspberry leaf tea or taking elderberry syrup. In Unit 2 of this course, you will expand your plant identification skills under the guidance of Kristine Brown of Herbal Roots Zine as you learn to create your own botanical illustrations.
As a tuition option, you can also upgrade to receive our Botanical Illustrations Workbook, including 25 botanically accurate illustrations ready for your coloring skills, summary monographs from class to complete your learning experience, and blank pages for additional sketches and note-taking! The plants featured in this workbook are also spotlighted in the Botany & Wildcrafting Course lessons. Coloring each plant as you learn about its identifying features and edible and herbal uses is a great way to cement your knowledge of these special wild plants.
Benefits of this Course
The Botany & Wildcrafting Course Outline
UNIT 1: INTRODUCTION TO PLANT BIOLOGY AND ECOLOGY
Introduction to the Course; Plants as Living Beings; Understanding Ecological Relationships; Bioregional Herbalism
The course begins by introducing you to plants as living beings —how they grow and develop, how they nourish themselves, how they reproduce and spread, as well as when plants appeared on Earth and how they fit into and interact with the diverse web of living organisms on our planet. 
Along with a discussion of the complex relationships between plants and pollinators, seed dispersers, fungi, and more, you will be encouraged to consider your own role in the great web of life and your local ecosystem.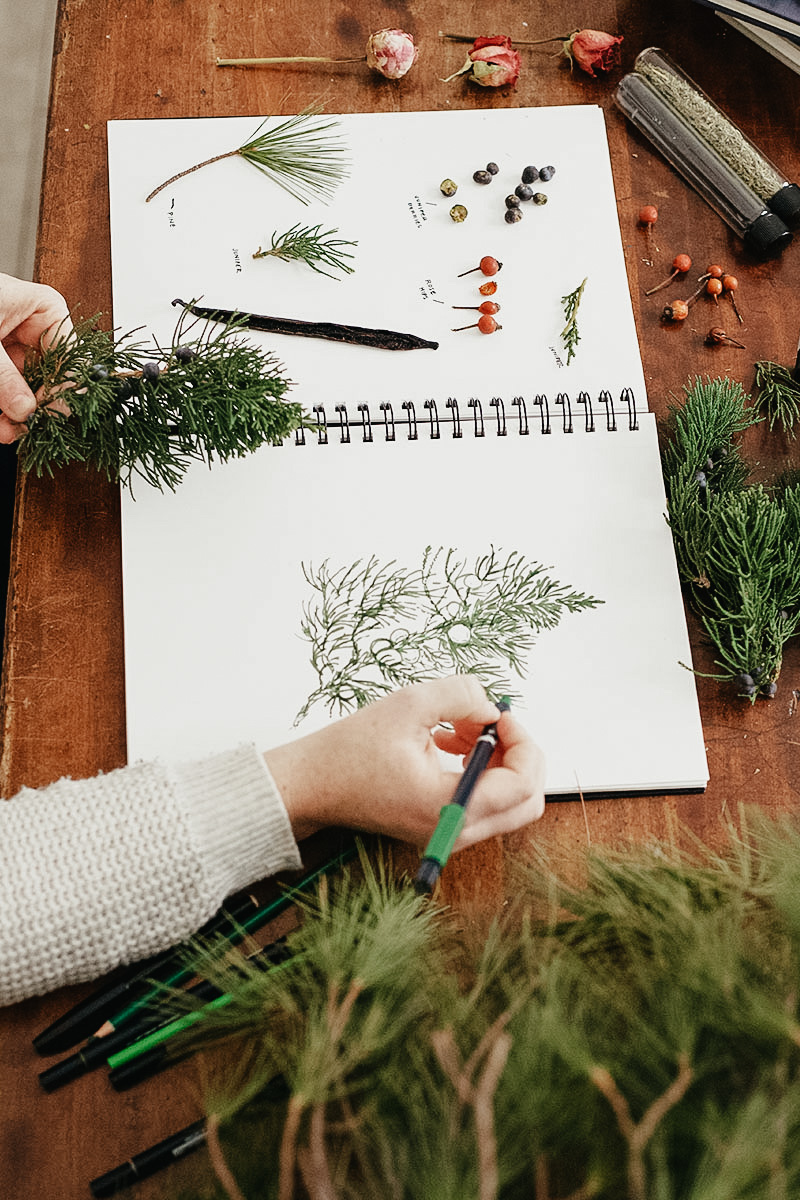 UNIT 2: PLANT IDENTIFICATION SKILLS
Plant Morphology and Taxonomy; Botanical Features and Using a Dichotomous Key; Learning Patterns of the Plant Kingdom; Learning Plants through Drawing; Creating your own Herbarium
This unit is chock-full of videos and slideshows for you to get an up-close look at wild plants and their identifying features. We'll get into the nitty gritty of botanical anatomy and nomenclature, guide you step-by-step through identifying unknown plants using dichotomous keys, and provide you with a new way to look at the plant kingdom so that you can begin to understand patterns in nature and what they tell us about plants and their uses. 
This unit ends with two hands-on lessons—visual guides through botanical drawing and plant specimen preservation.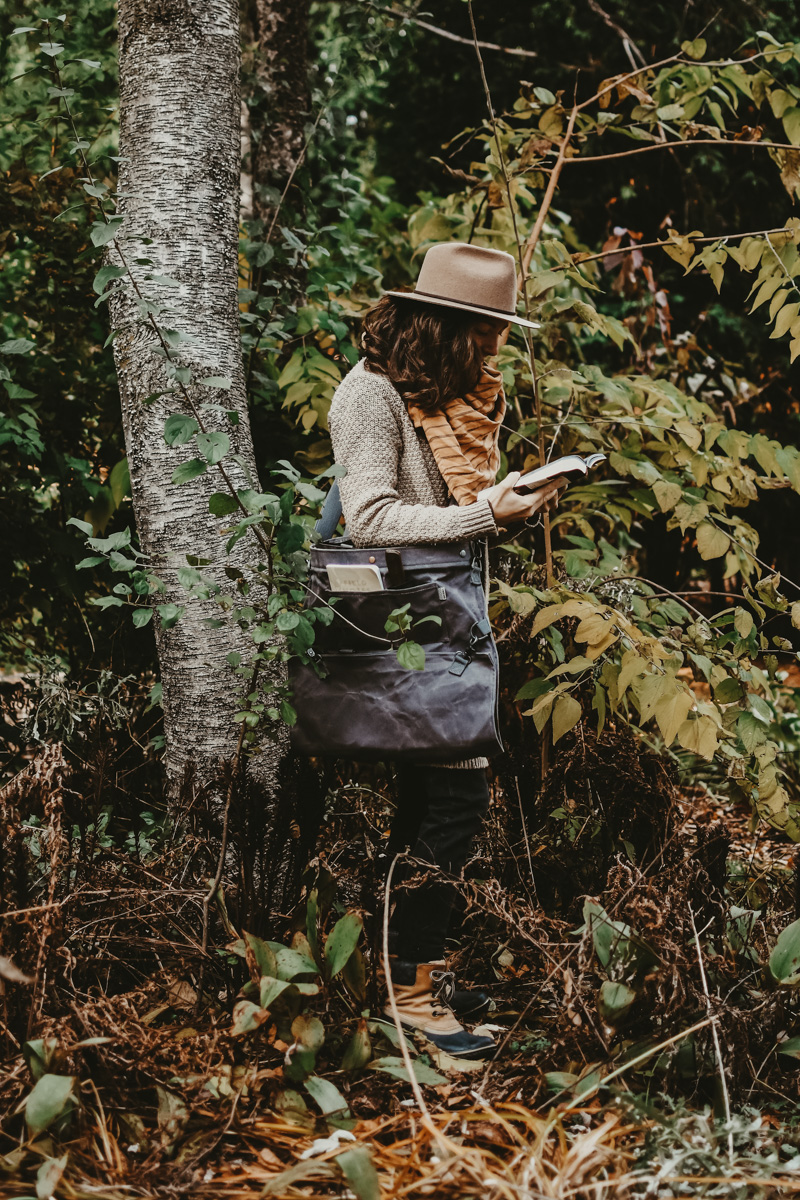 UNIT 3: WILDCRAFTING ETHICS AND TECHNIQUES
Wildcrafting and Harvesting; At-Risk Plant Species; Common Wild Herbs and Edibles; Drying Herbs; Making Simple Herbal Preparations
And finally, the harvest! This unit is designed to equip you with the knowledge to safely and responsibly forage for wild plants for your dinner plate or home apothecary. We'll discuss the ethics involved with harvesting plants from the wild, explore the special considerations for at-risk plants, and share tips for gaining the most out of your wildcrafting adventures. 
Information on identification, harvest, and use is provided in monographs for 25 commonly found wild edibles and herbs, and the course wraps up with two lessons to guide you in preserving foraged herbs for year-round use: drying herbs in a way that maintains their vitality and making basic herbal preparations including infusions, decoctions, tinctures, syrups, infused oils, salves, poultices, and compresses.
Humans have been botanists for thousands of years, using close observation and pattern recognition to become intimately aware of the plants around them. We welcome you to join us in this discovery journey, and re-awaken these skills within you!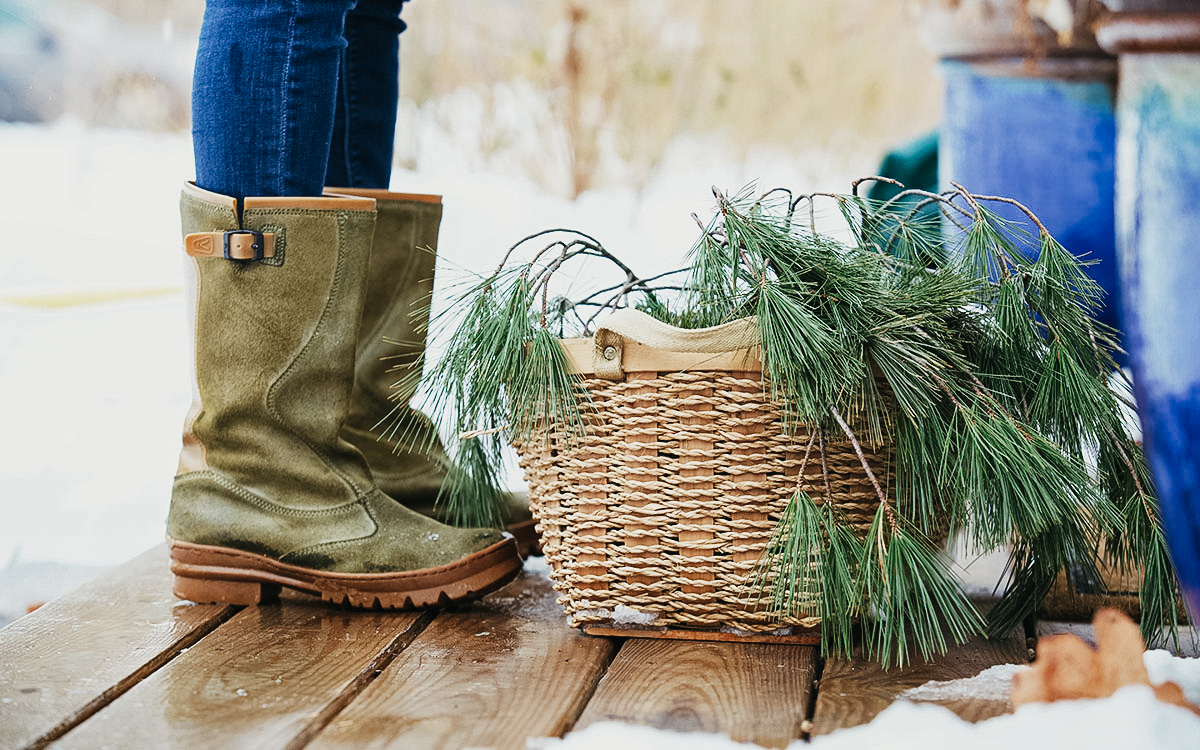 "This course was put together so incredibly well! Each unit is jammed packed with information that both connects you to the plant world and herbalists past and present. Not to mention how clearly the intensive science side to being an herbalist is presented. This is the kind of information that one really only gains access to via colleges courses. It was such a good decision to enroll because after completing Botany & Wildcrafting I feel so much more enabled and prepared to continue on my herbal journey."
– Melanie Cottle, Botany & Wildcrafting Course Graduate
HAVE QUESTIONS? READ THROUGH THESE FAQS:
How much is the course?
The Botany & Wildcrafting Course is $229. This is a one-time fee. You can also choose to register with our two month installment option. We believe that this topic benefits so many people as foraging is becoming a popular subject, so we've worked with a team of herbalists and botanists to develop this short course complete with the information you need to get started identifying plants and foraging affordably! (You can find free resources and articles on our blog, too, if this course is not in your budget.)
How long is the course?
The Botany & Wildcrafting Course is estimated at a minimum of 30 hours to complete the entire program lessons and videos. Of course, acquiring that hands-on experience will lengthen this program! We are giving our students Lifetime Access* to this course with enrollment so you can enjoy it again and again.
I'm so busy! Do I have to get started with the course right away and do I have to attend lectures at a certain time?
Our students LOVE that our courses are self-paced. Enjoy your lessons, our videos, and your hands-on experience on your own time – whenever it fits in your schedule. Class will become available to you as soon as you place your order, but you can start whenever you'd like. Your program is activated only when you click the "Start Course" button.
Are the plants covered in the class only in the United States?
Like all of our programs, we design our lessons with an international classroom in mind! The Botany & Wildcrafting Course guides the student to be able to identify and forage for plant species anywhere in the world. Many of the specific wild plants mentioned do grow world-wide, although some are more common in North America.
Are there any prerequisites for this course?
The program is designed for introductory to intermediate level students. If you are a beginner, we welcome you! 
I love the Botanical Illustrations Workbook. Can I purchase this without the course?
Of course! Find our Botanical Illustrations Workbook available for sale in our Goods Shop here!
I'm interested in class, but I'm already taking another program. Will this course remain open?
We will keep registration open! Hold off on getting started in class if you need to. Just click "Start Course" when you are ready to begin.
---
* Lifetime Access is access to the course that you purchased for as long as the particular course is offered by the Herbal Academy. View Terms & Conditions for more detail.
Additional Information
| | |
| --- | --- |
| Weight | N/A |
| Dimensions | N/A |
| Choose an option | Course with Workbook, Course without Workbook, 2 Month Payment Plan Course Only |